Good morning! It feels good to back her on a Saturday. We had a bit of a rough week because my daughter was so sick. I caught some of it and just didn't feel myself. I know we are both ready to feel energetic again. So many fun things in store for you today. I am kicking it off with my new #mommyuniform. Let's jump right in.
IN LOVE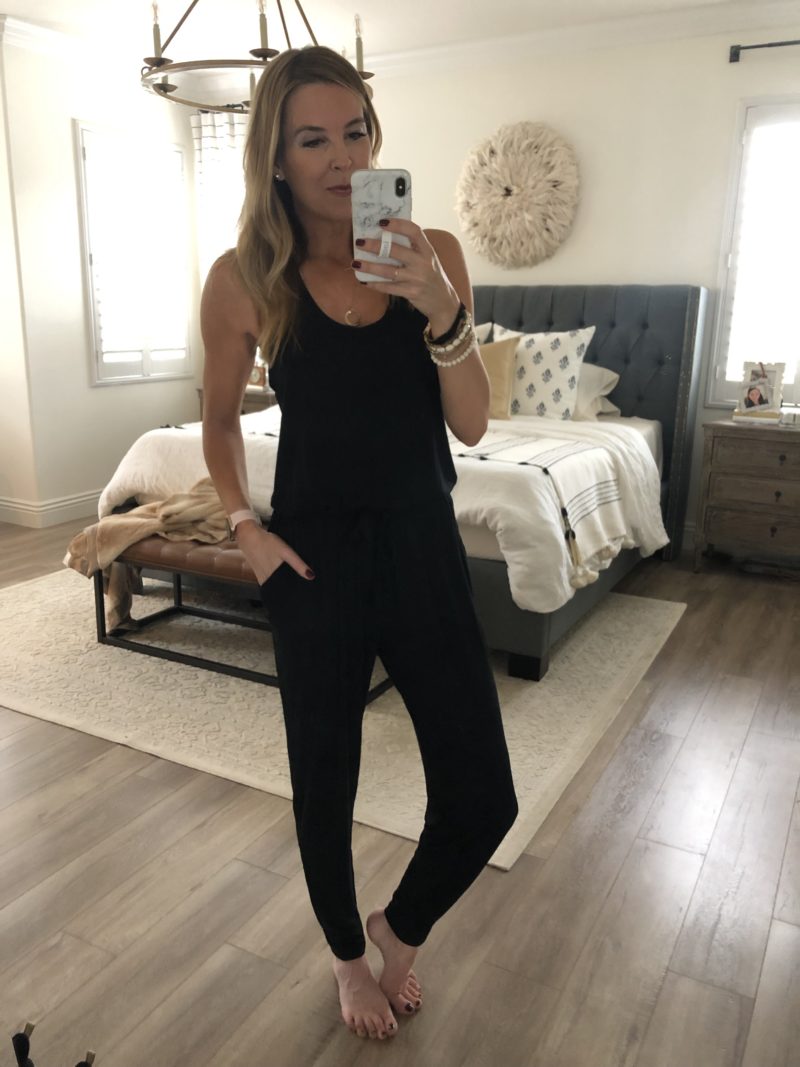 Meet my new best friend. The second this jumpsuit arrived I put it on. That's when you know you love something. And I didn't take it off until it was time for bed. It's incredibly soft, has pockets and is perfect for travel or just a casual day around town. Mommy uniform for sure. I have my trusted bralette under it which looks cute peeking out.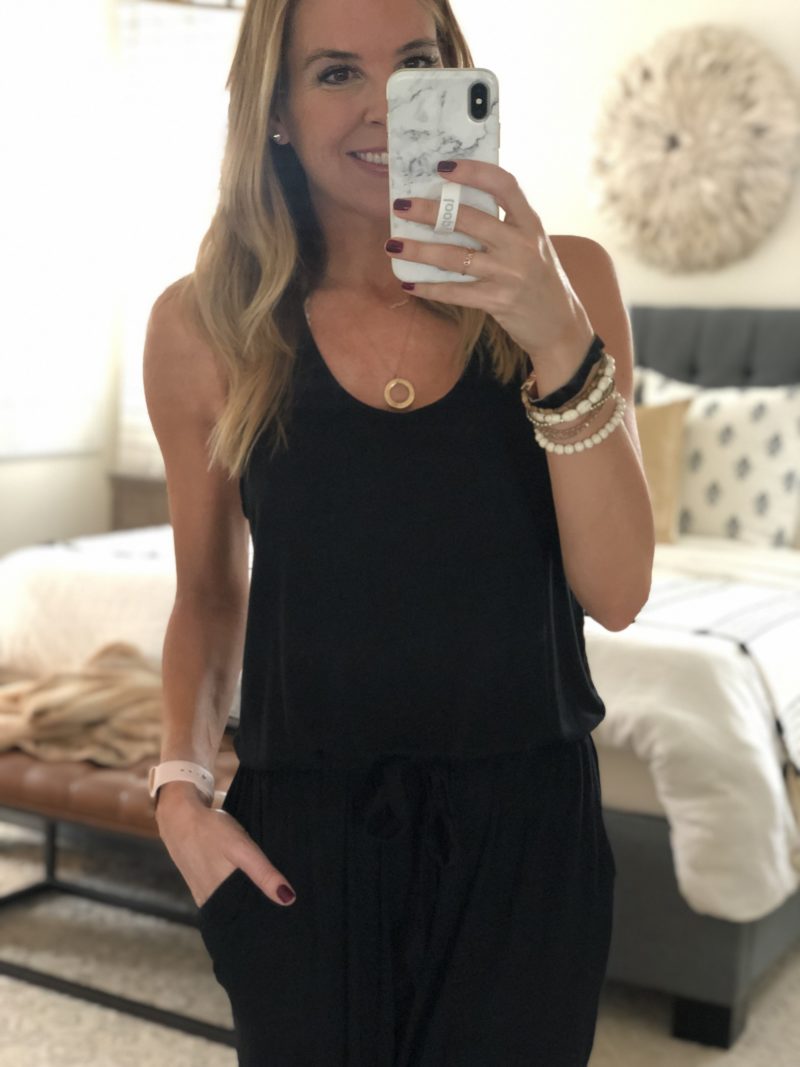 jumpsuit | bralette | bracelet | necklace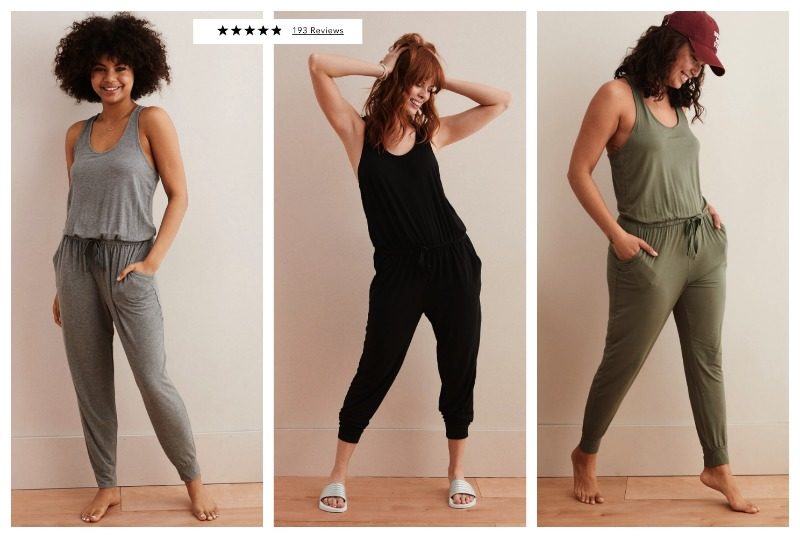 All three colors are so cute, am I right? And look at those reviews. over 190 perfect five star reviews of this jumpsuit. Not bad! I like that you can wear the pants at your ankle or pull them up a bit for an even more casual look. And don't let these photos fool you, it can be dressed up a bit, too.
CLOSET STAPLE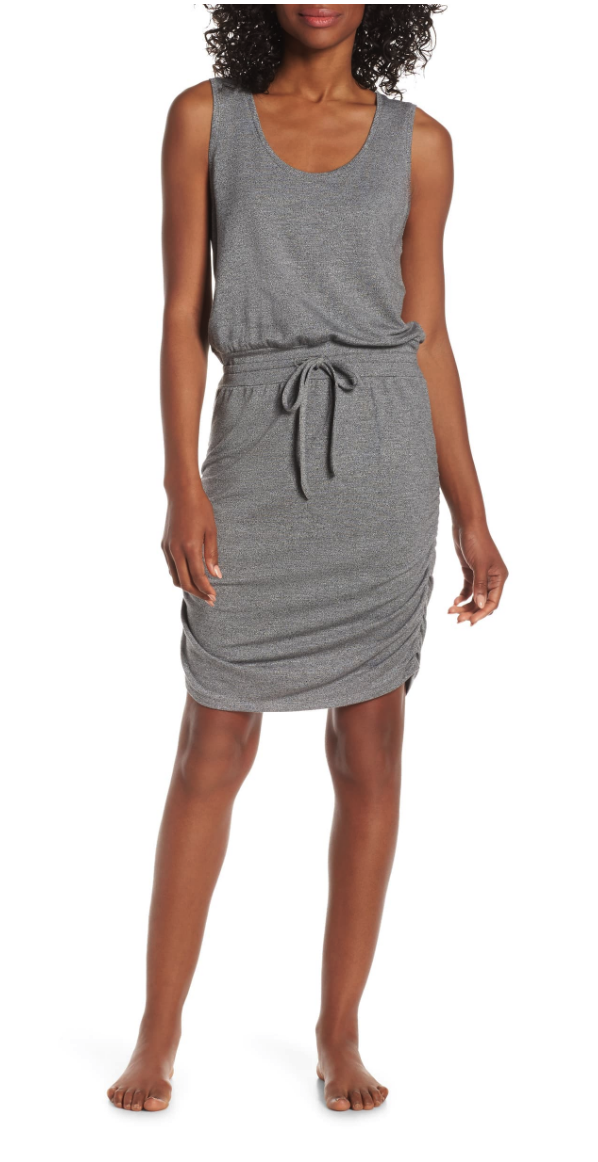 Here is another great option, especially for traveling. I have a similar dress in black and I think I've worn it the most out of anything in my closet. So easy to wear and very comfortable. The price tag is nice, too.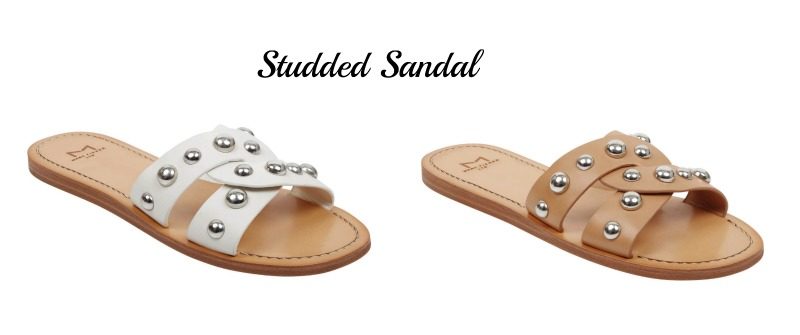 This sandal would look daring with the dress above . . . and pretty much anything. I love them with denim cut-offs (these are under $30).
ROMPER TIME
As soon as I saw this fleece romper on the website I had to have it. Great call. It's incredibly soft and comfortable. I love it for summer but it's also great just to wear around the house. Plus it's not too short which is nice.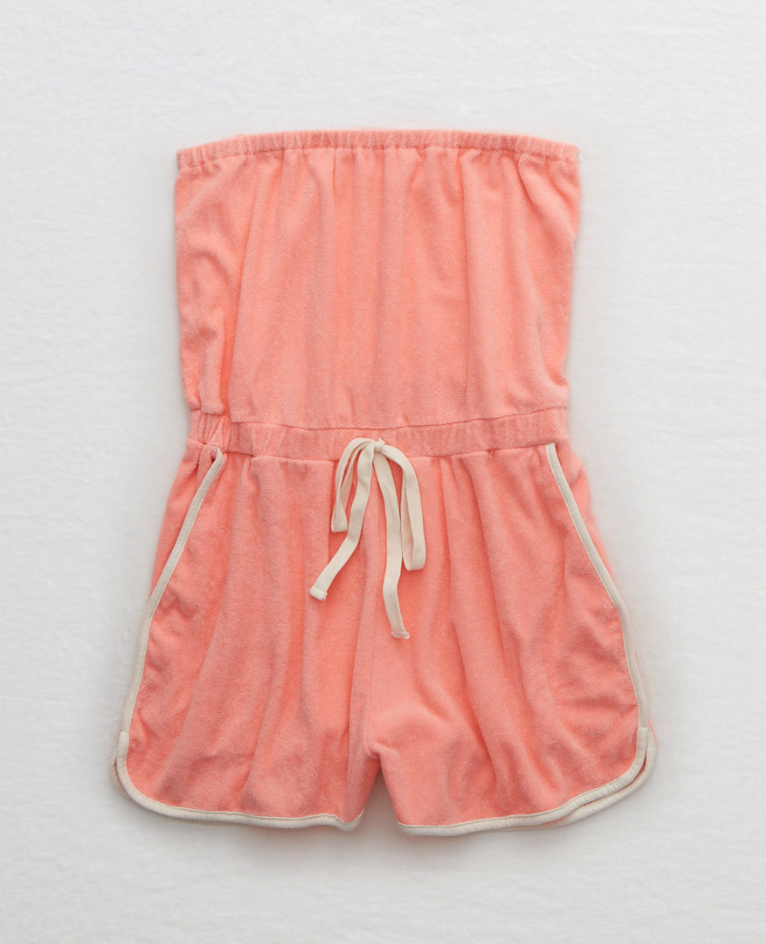 Does this bring back memories for anyone? I remember my mom had a red one just like it. My sister, too. I think I need to order this just for nostalgia. So fun. And I like the $13 price.
SPRING DRESSES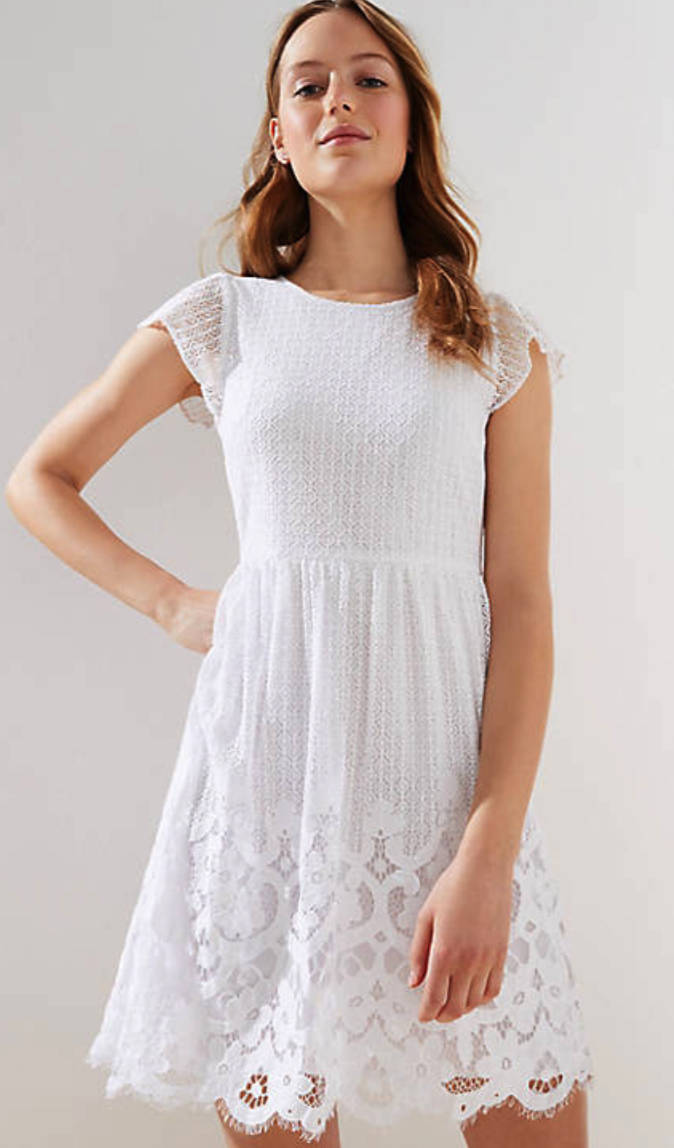 Such a pretty lace dress. It gets excellent reviews and is currently 40% off.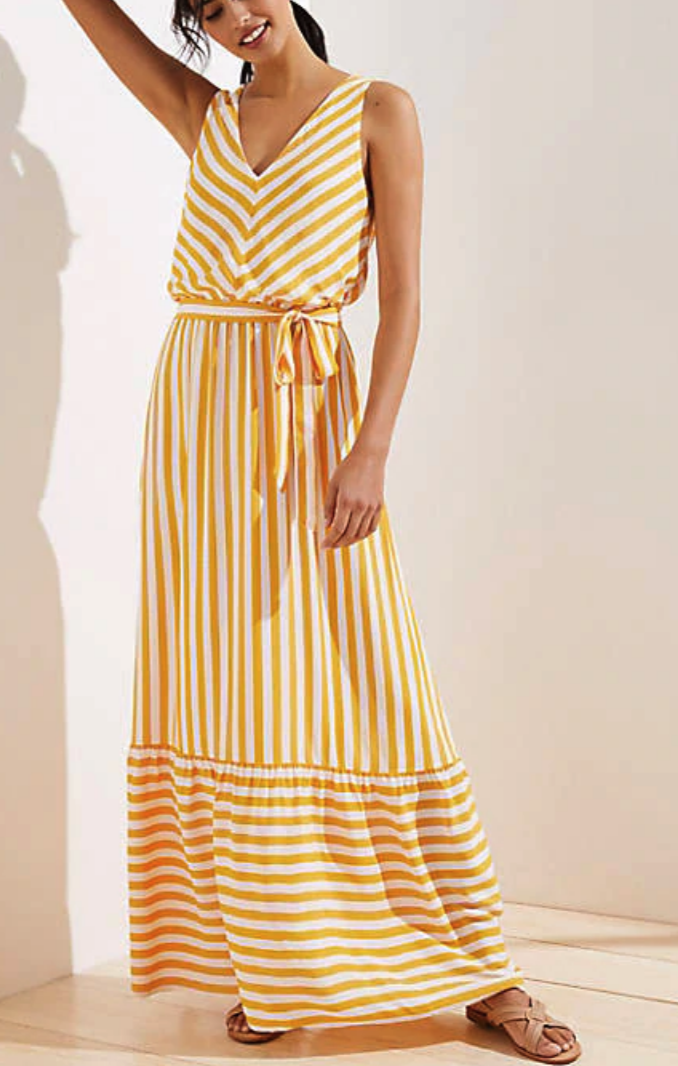 Yes to the dress!!!! This has summer vacation written all over it. Sooooooo good. And 40% off. I think I need to order this for our travel plans.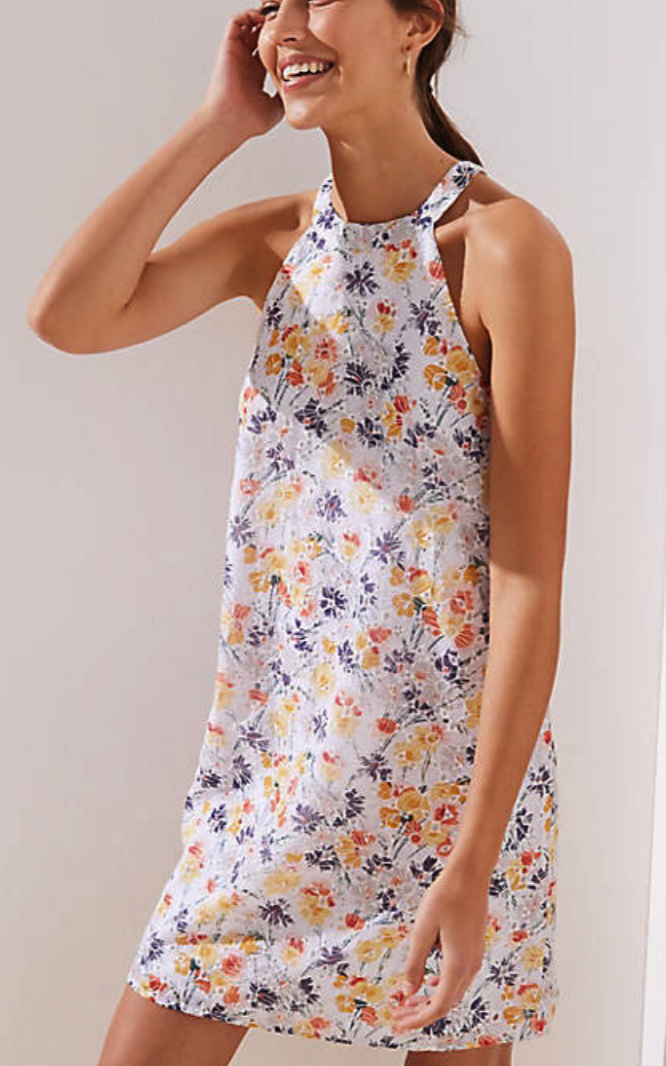 Another great summer dress. This cut is so flattering . . . and forgiving for eating and drinking!
FLORAL FUN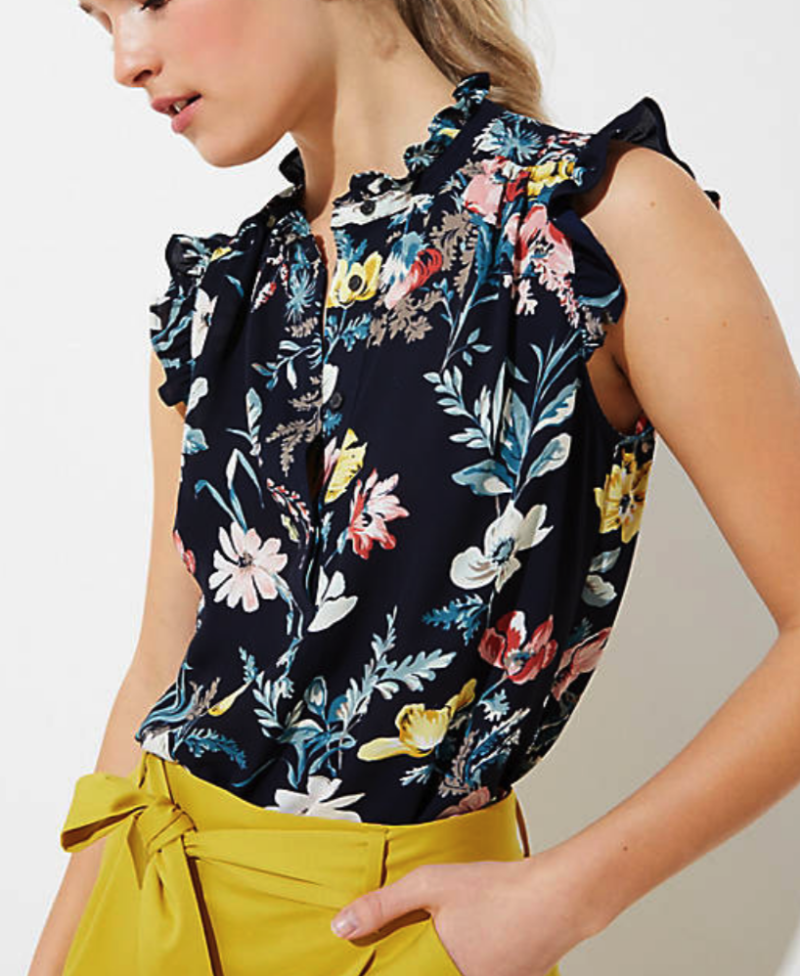 Flattering cut and a darling print. Can't go wrong with this cute top.
A FAVORITE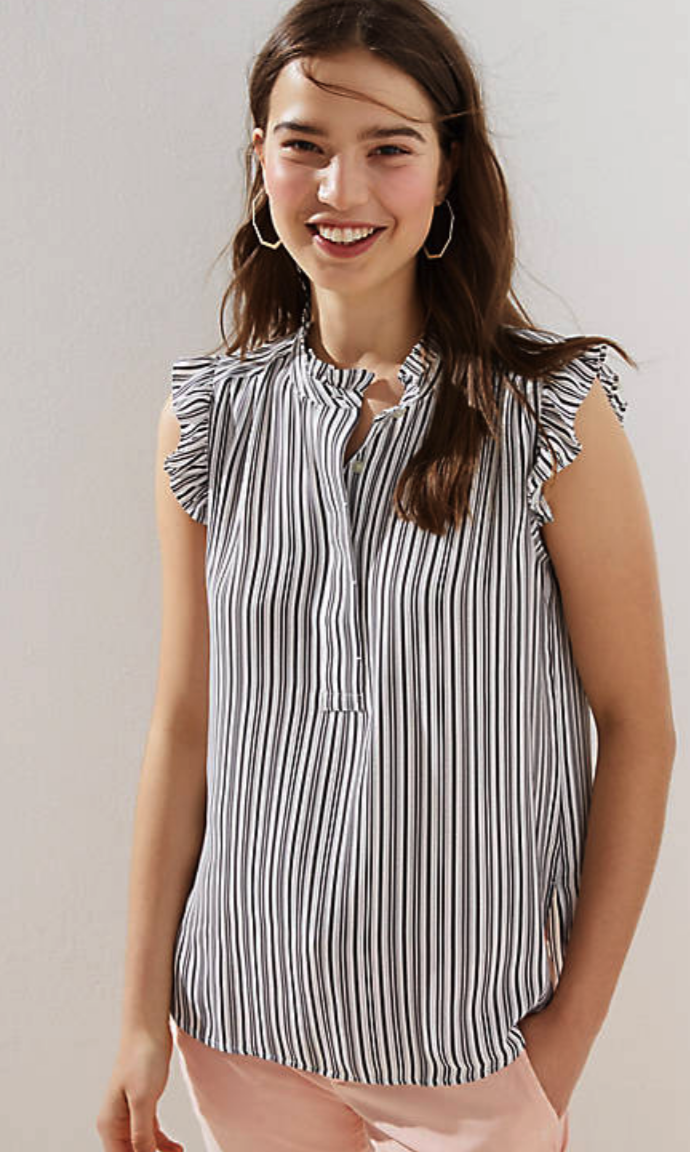 I have almost the exact same top and get compliments all the time. It looks great with jeans, white pants, shorts or denim cut-offs. A great top.
ANTHRO MOM'S WEEKEND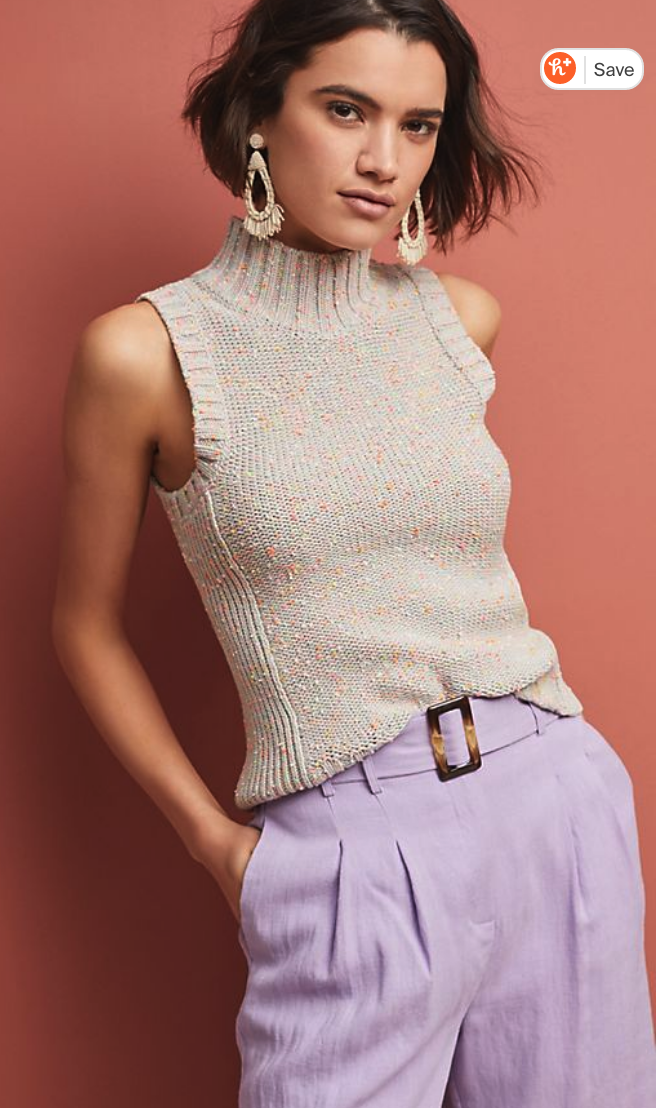 Kicking off Mother's Day weekend with 20% off everything at Anthro. My kind of sale.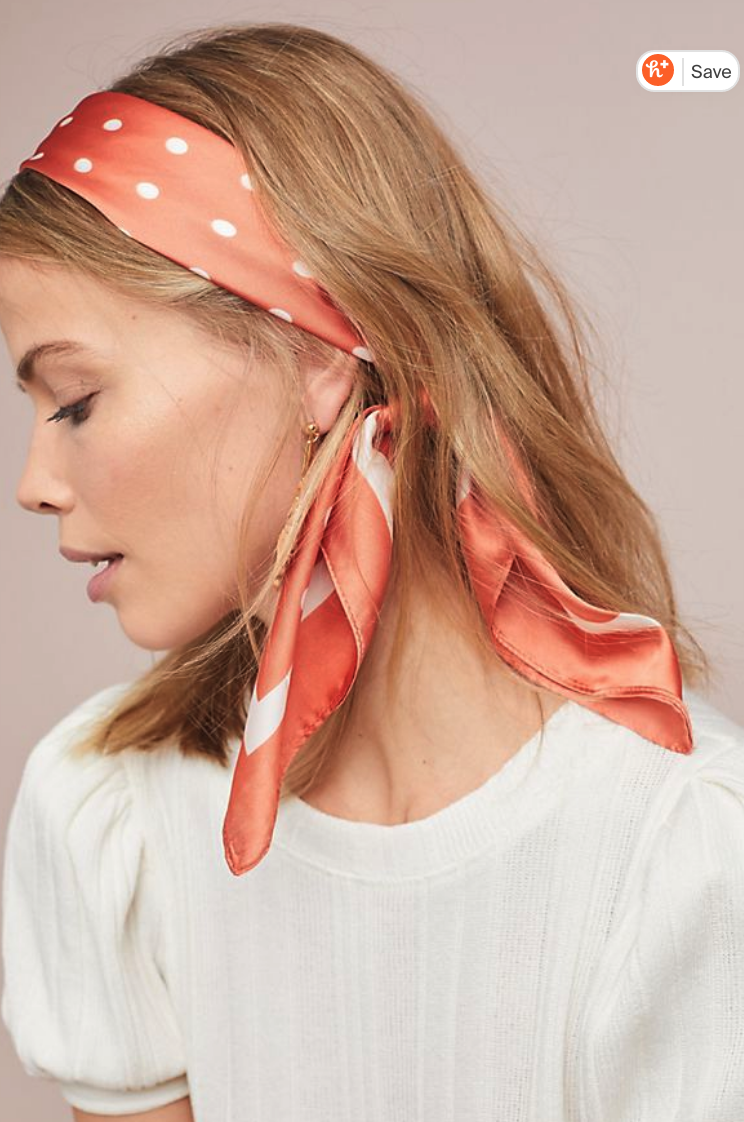 Scarves are a pretty big deal right now in case you haven't noticed. The nice thing is that you can wear them so many different ways. I love a splash of color tied on my tote bags. Love the color of this one.
NIGHTY NIGHT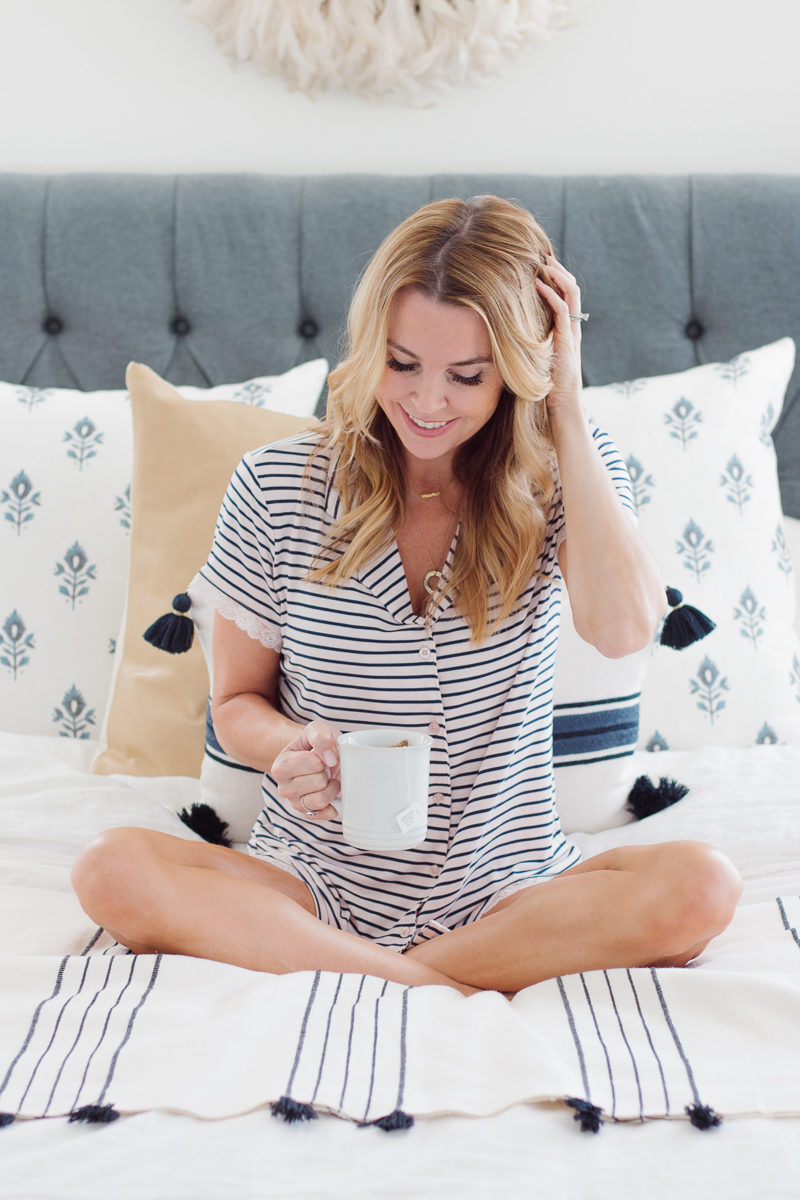 Remember these jammies? I've been wearing them pretty much every night. Girls, if you don't have a pair, treat yourself. So incredibly soft.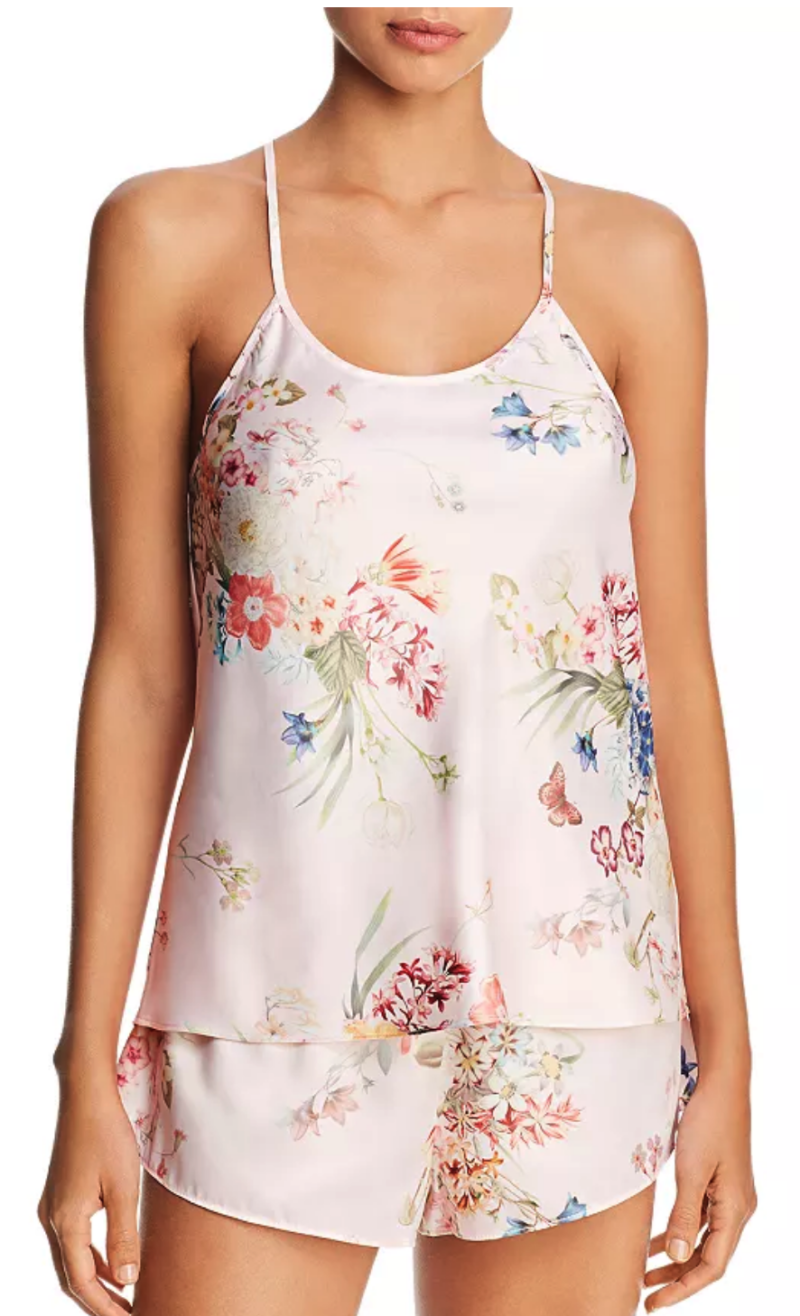 This set is also so beautiful. Love the romantic print.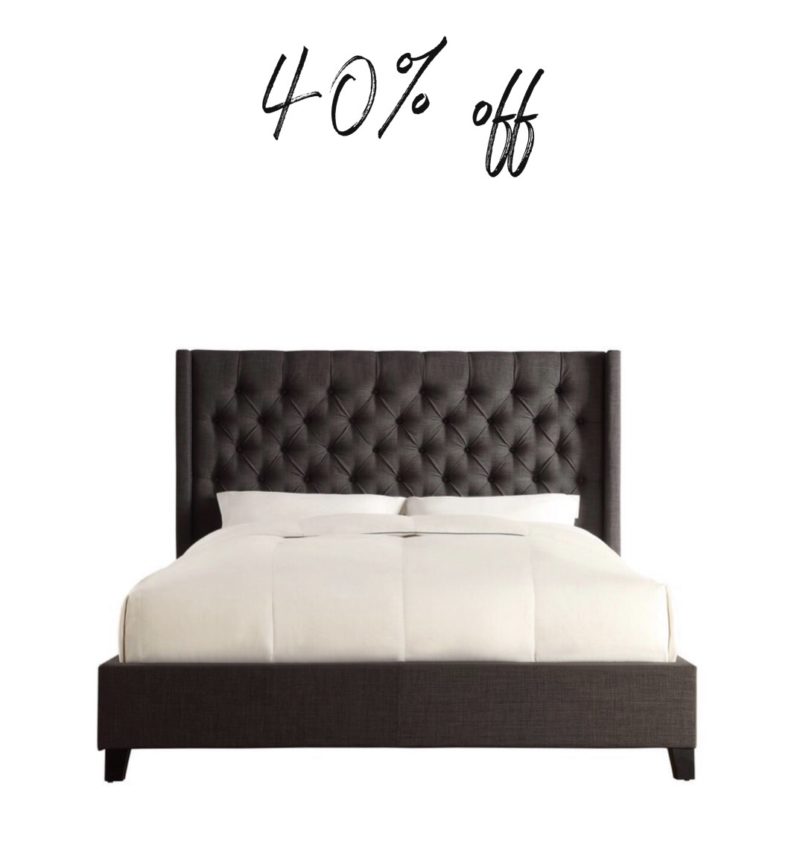 Heads up, my friends. A bed almost identical to ours is a smokin' deal right now. Love this look. It comes in two other really pretty colors. Worth looking into if you are in the market for a new bed. You can see our bedroom reveal here.
MASTER BEDROOM RUG
The number one question from our master bedroom reveal was about the area rug. We love it. In fact we brought it from our previous home. It is still in perfect condition and is the perfect neutral.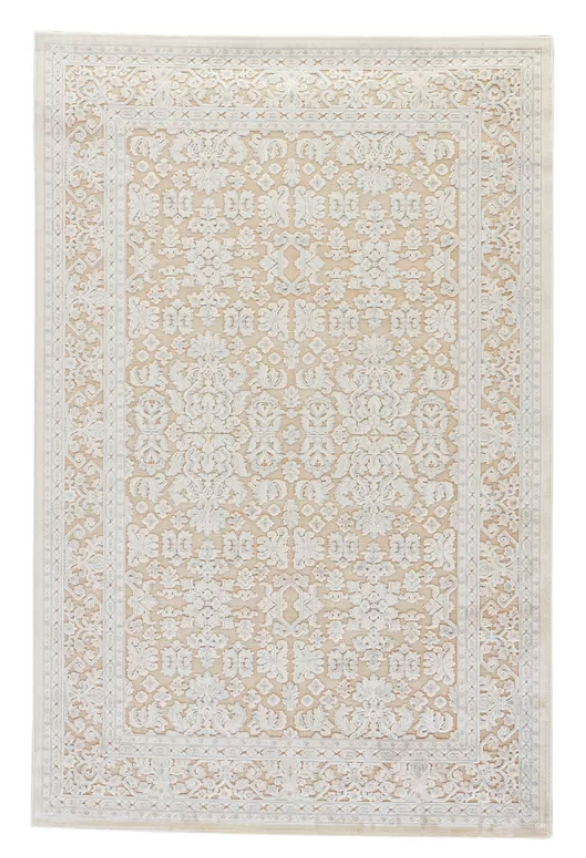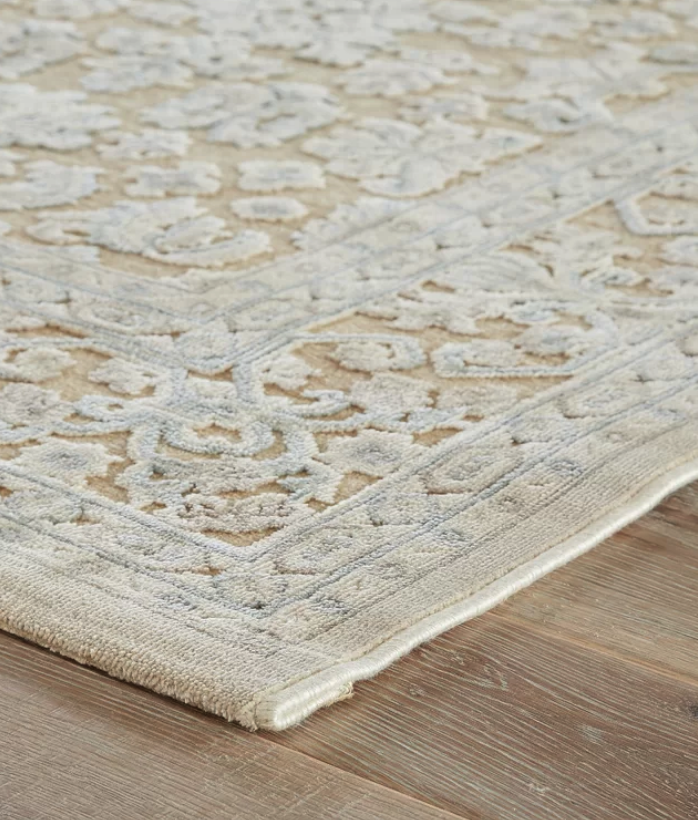 This up close shot from the website actually portrays it perfectly.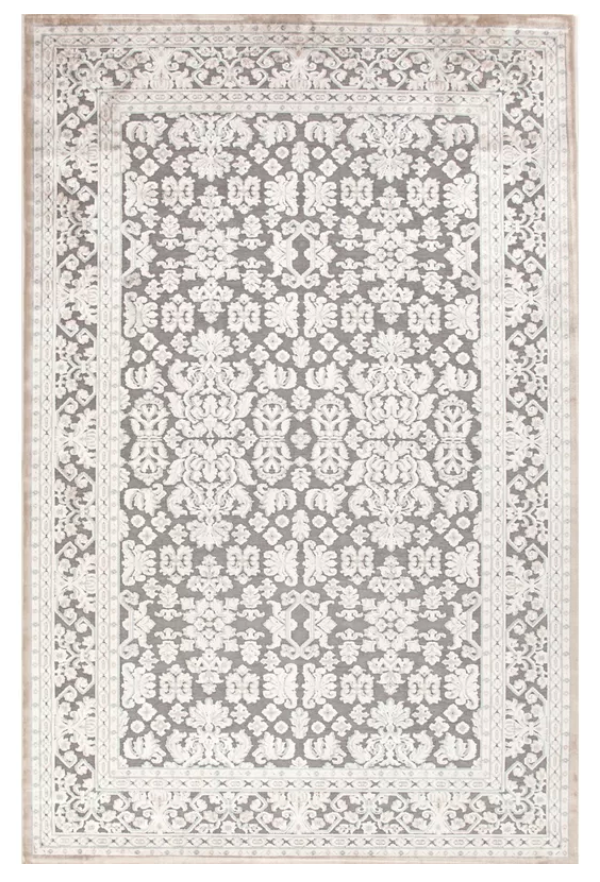 I noticed it also comes in this gorgeous gray color. A really pretty rug.
LIGHTING SALE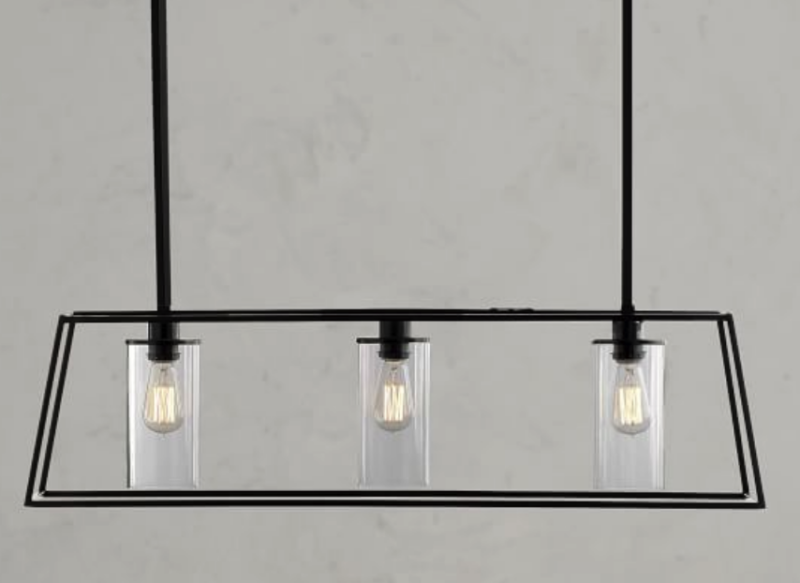 This sale is GREAT!!!! This light is over $200 off. So pretty and looks fantastic above a rectangular dining room table. You can check out the entire lighting sale here.
OUTDOOR RECOMMENDATION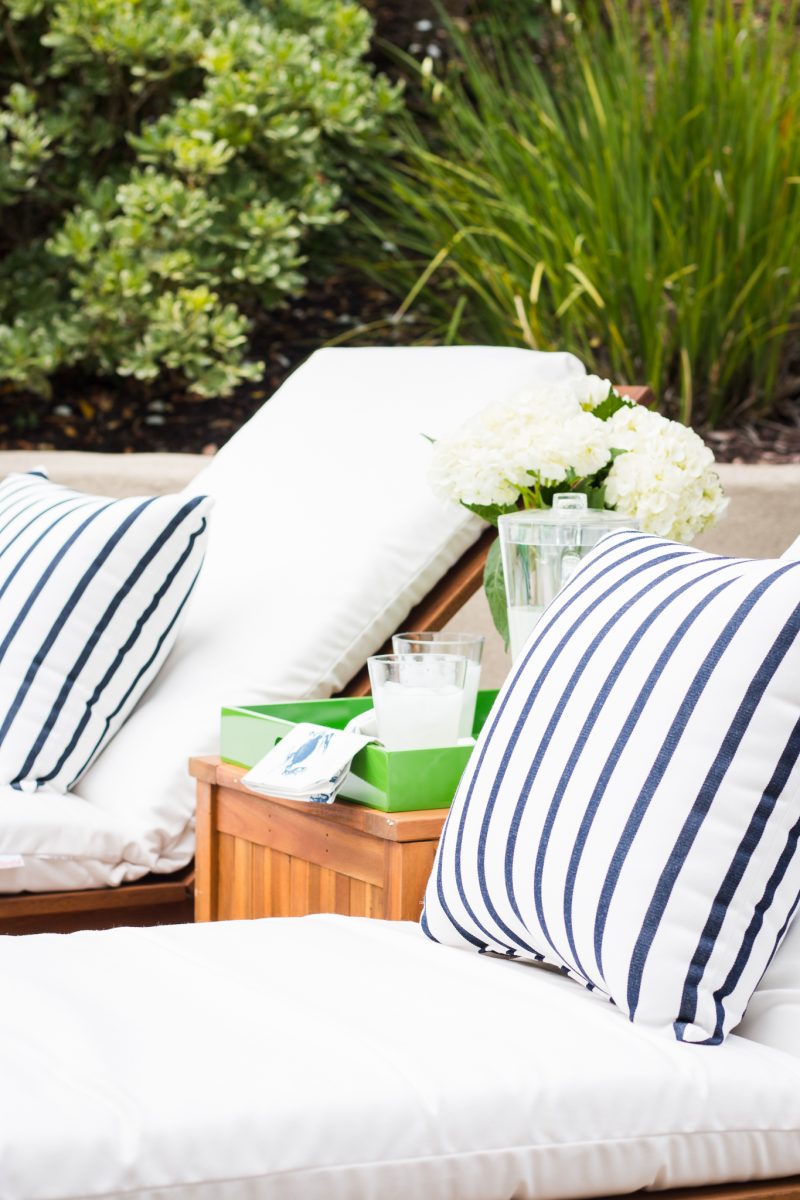 With weather warming up, you may be adding some pretty touches to your outdoor space. I highly recommend these striped pillows. We have had them two years and they have held up BEAUTIFULLY. Use FRIENDS19 for 30% off.
Speaking of outdoors, that is where I hope to be most of the weekend. Wishing you all a really lovely Mother's Day. I know it can be an emotional day for so many. xo