Do you sleep in on the weekends? If you have children, do they sleep in? Our children have slept past 7:00 maybe once in their lives. Even on Saturday and Sunday they are up at 6:00 am. I am not complaining as they do go to bed by by 8:00, but boy would it be nice to sleep a bit longer. I will say that I spend most of my tired Saturday mornings lounging in pajamas or in leggings. I've shown you these leggings before and have worn them with a soft plaid shirt three days in a row (my friends and neighbors can attest to that).  Here is a cozy and warm Saturday Shopping.
This look is packed with oldie but goodies. The boots, vest, and bag have been staples for quite some time. The plaid shirt comes in over 10 different colors and I LOVE how long it is.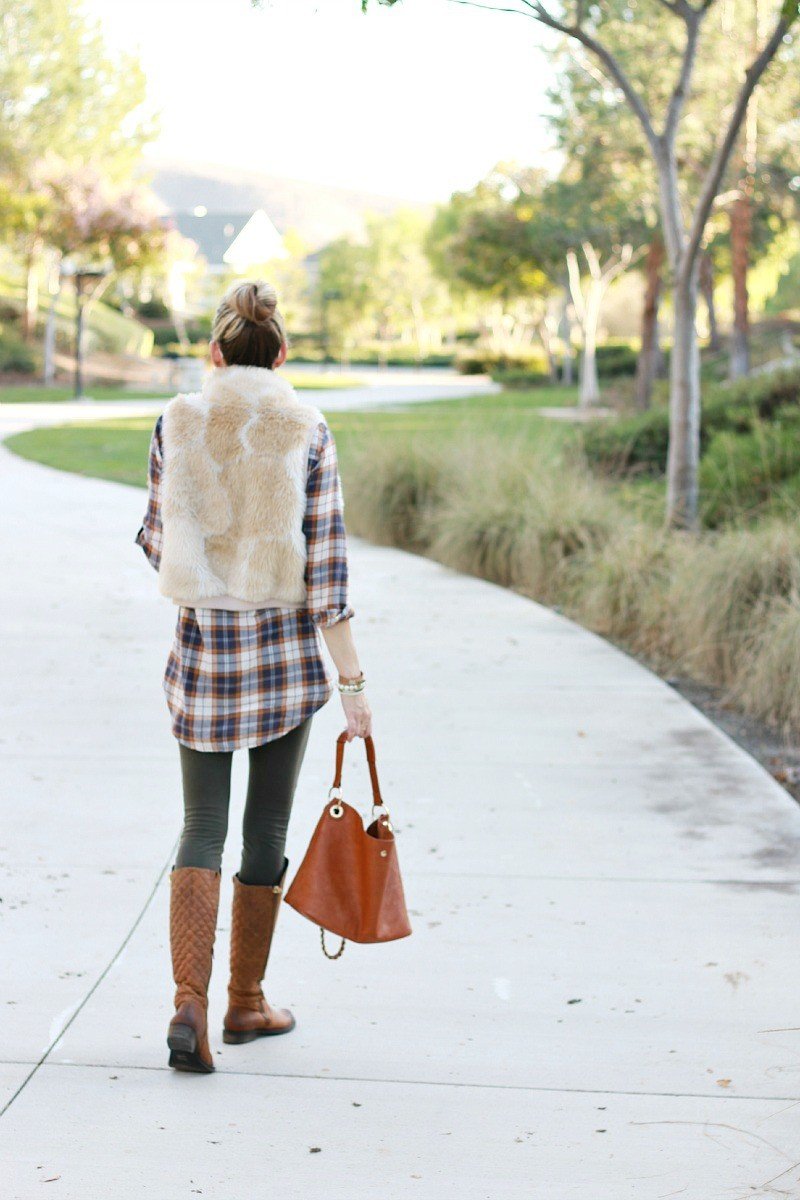 The length of the shirt and it's ability to cover the bum while wearing leggings is key for me. Super comfy and soft. My vest is last season but there is a similar one here. And I was so excited when I found this one for under $30! That's an awesome price. I really do get a lot of use out of this.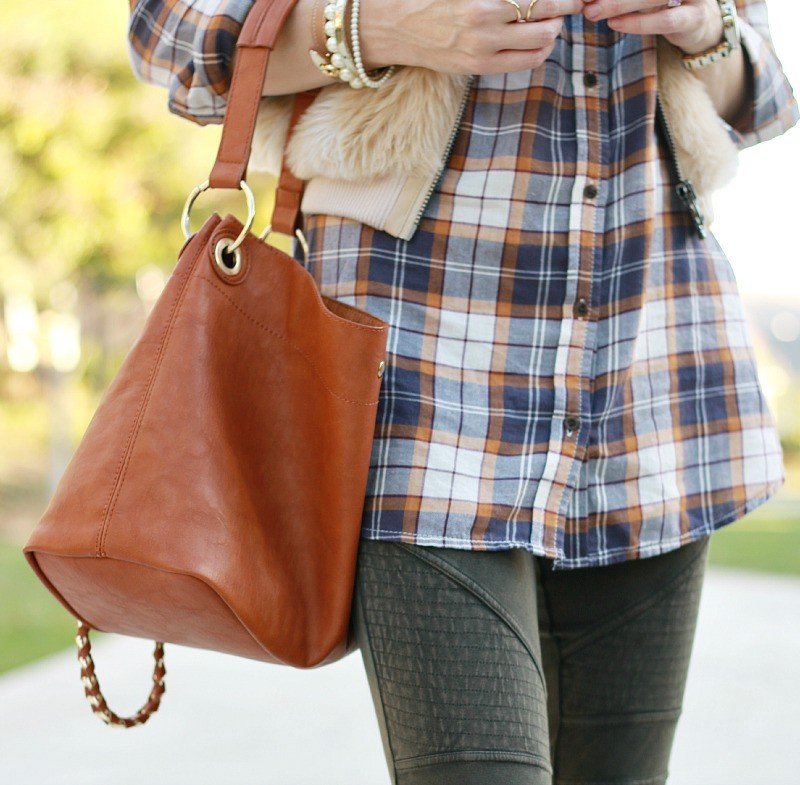 I really like the detail on these moto leggings (wearing a medium but could have gone with a small) and that bucket bag has been around since last year. The color of my leggings is olive green and they call them gray beluga.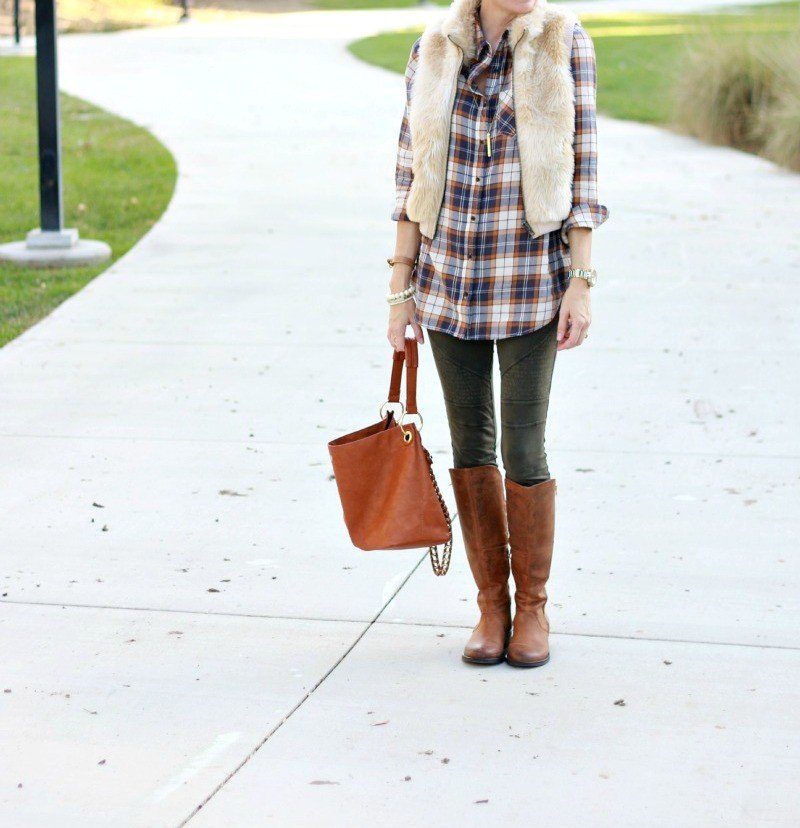 Shop This Look

The boots I am wearing I have had for over a year and plan to have them for a very long time. They are classic enough to stand the test of time. They still sell them here and there are some that look just like them here. I will say there is a quality difference in the materials, but if you are not living in them daily it may not matter.
All three of the cozy sweaters below are on sale for 40% off. I really love that blue one with the side detail on it.

Many stores are firing up some pretty big sales prior to Black Friday. Here are some great places to snoop around:
Gap: 40% off your purchase with code: CHEER Darling looks for the kids, too.

Loft: Extra 50% off sale prices
Anthropologie: 25% off dresses

Our Saturday is a mix of DIY (some cabinet painting happening) and football watching. This is the first weekend we are not out on the fields for our son and while I miss watching him play, it's nice to have a day to let him relax and just run around and play. Hope you have a wonderful weekend.
See the holiday shopping guides here. 
*Affiliate links used