Good morning. How is the weather in your neck of the wood? I'm thinking that we may need to move our Easter egg hunt to today because rain is in the forecast for tomorrow. No matter how old the kids get, it's still one of our favorite traditions. Today we will do some of the cooking for our dinner. Not sure about rest of the subjects, but it's safe to say the kids are killing it in home arts these days. Here are a few fun finds for this week's edition of Saturday Shopping.
LOUNGEWEAR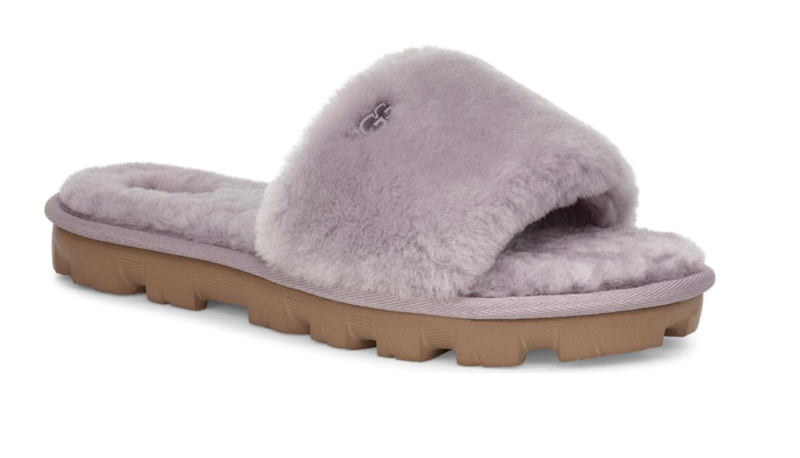 A heads up that these Ugg slippers are currently on sale.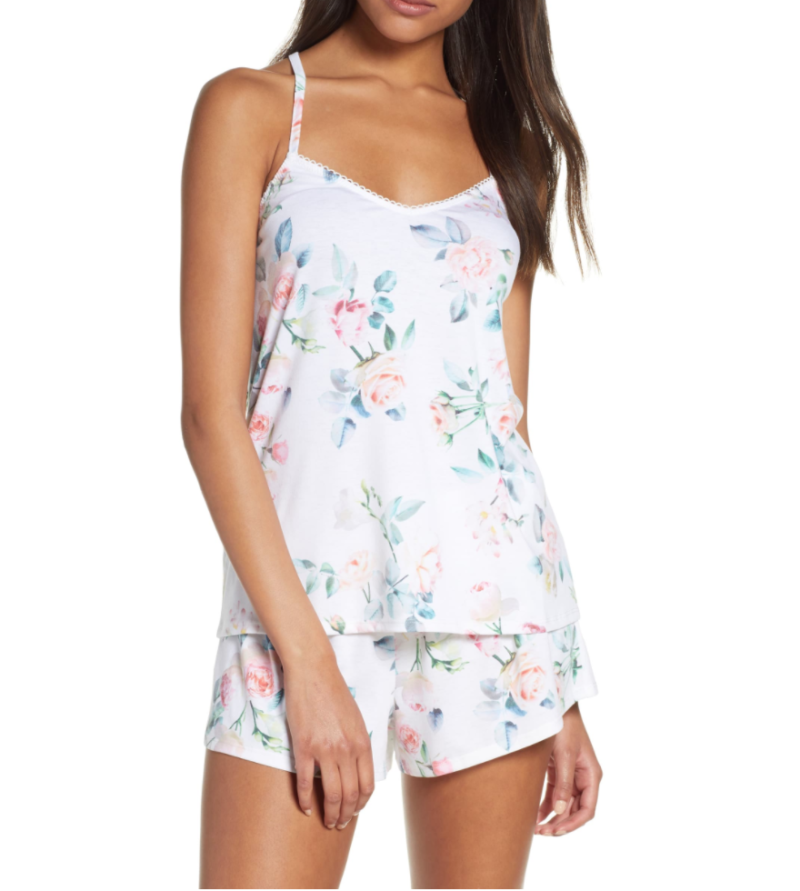 These cute jammies are on sale and make a lovely gift if someone's birthday is coming up.
What a pretty sweater. Lou & Grey is a favorite brand. And it's now 50% off.
LOFT FINDS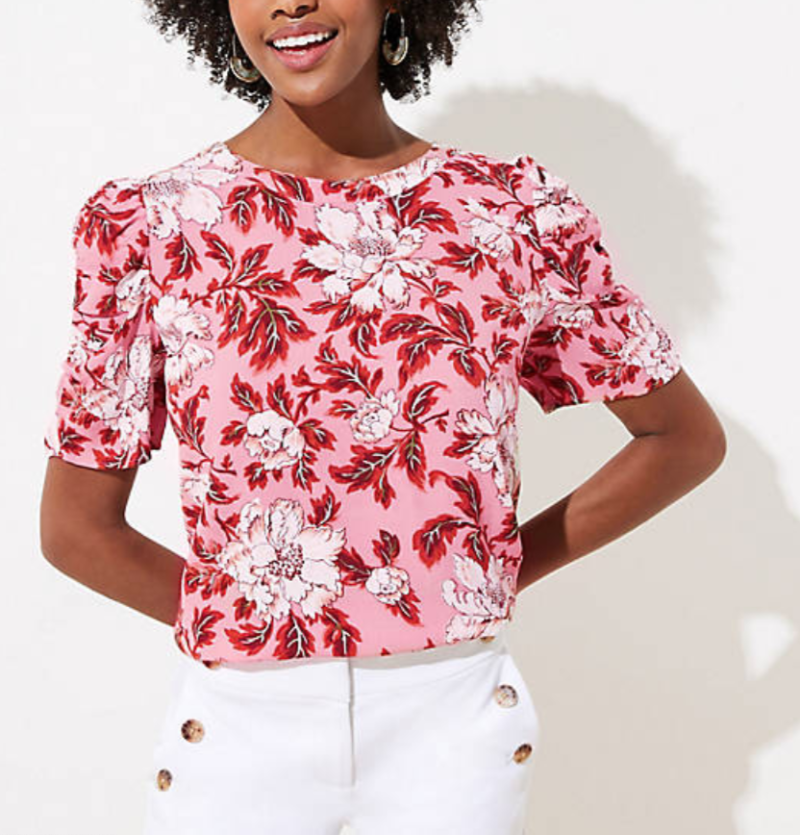 Looking to Summer, this floral top is so beautiful. Love the colors.
This sweet top is also great for the warmer months. Soft and feminine.
HOME FINDS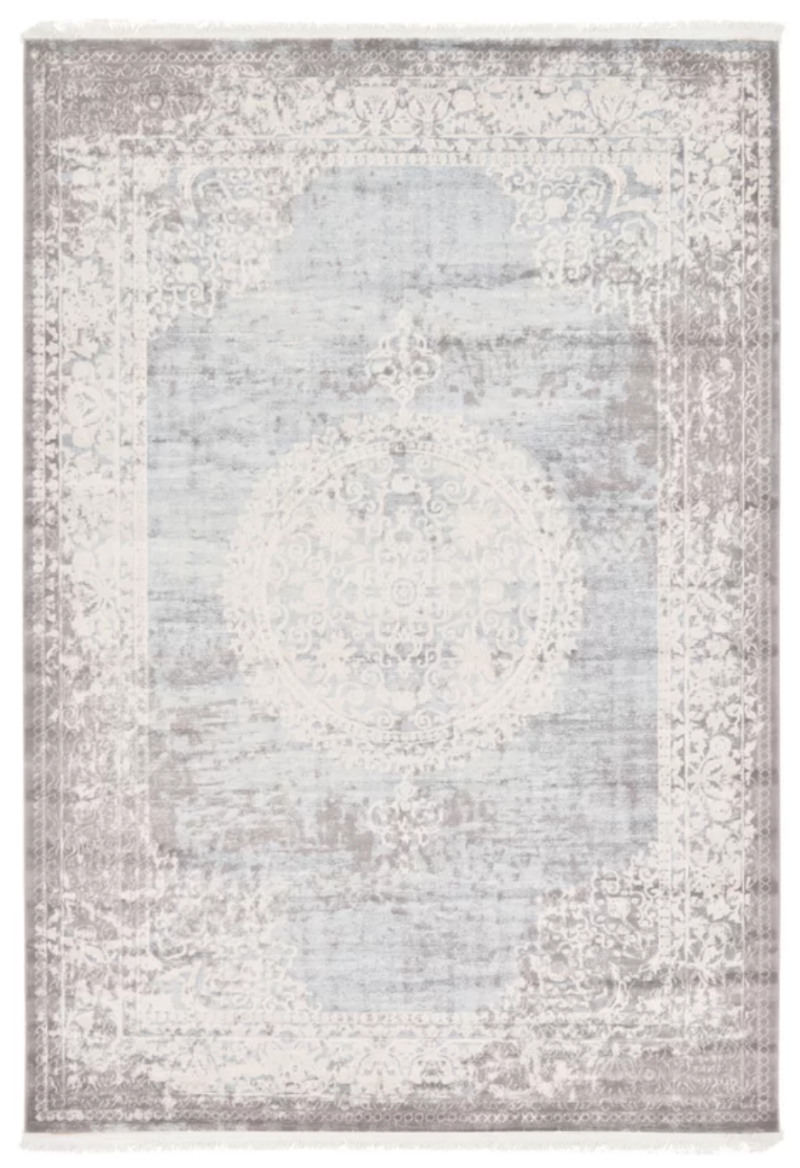 Spotted some beautiful rugs and this one is a closeout deal. From the reviews, it reads a bit more blue in person. Really pretty.
This gorgeous rug is over 30% off and receives rave reviews. A nice does of color if you're looking to update your space.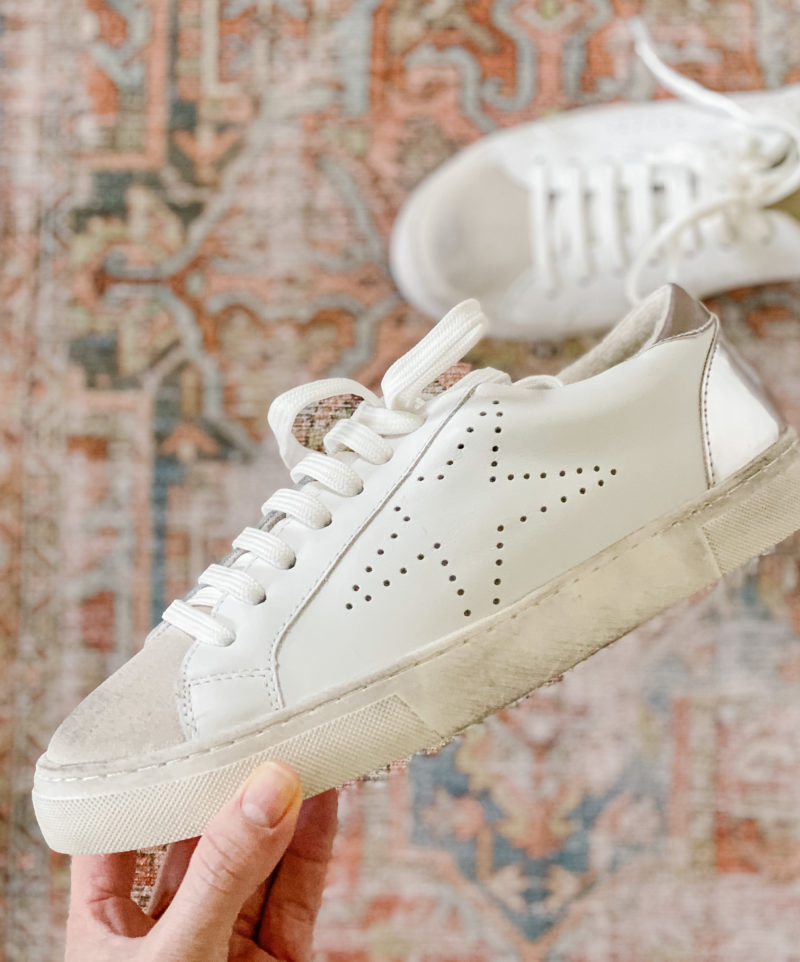 The rug in our upstairs hallway is on sale right now. Such a good one. My sneakers are from here.
OUTDOOR SALE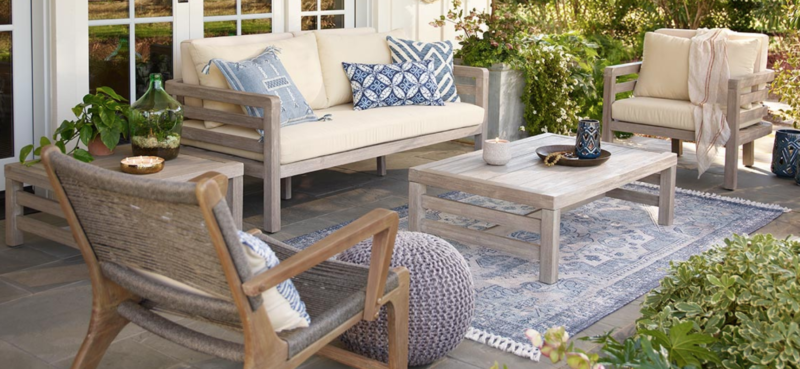 Don't forget World Market is offering 40% off outdoor collections. It's a nice time to spruce up your outdoor space in light of all the time we are spending at home.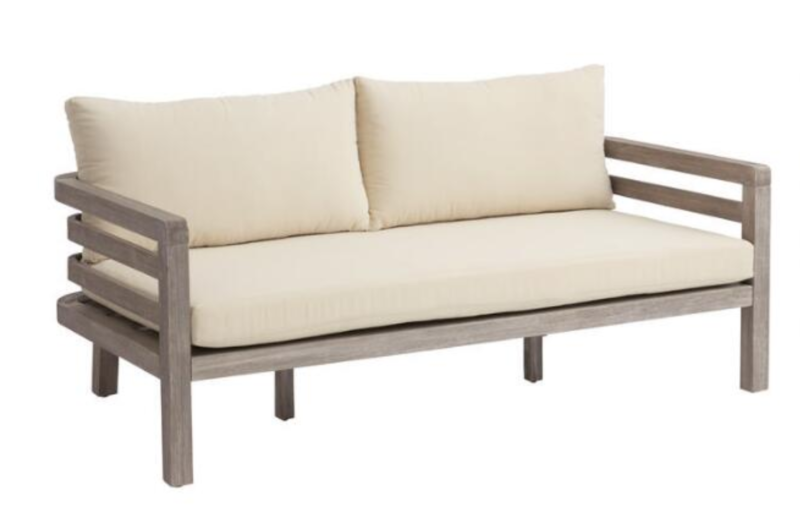 This sofa is 40% off and so cute.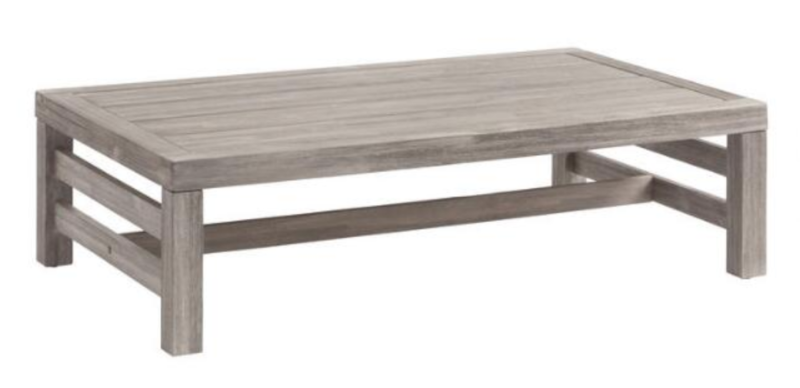 The table is now just about $100. Such a great size.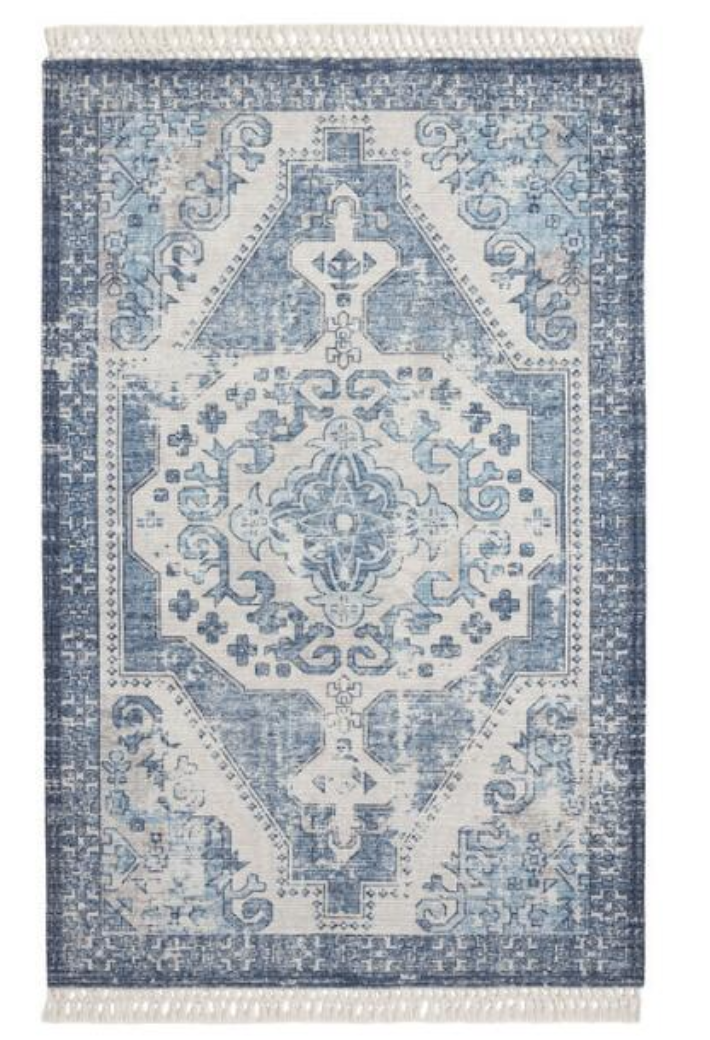 The outdoor rug is beautiful and with the 40% off sale, it's a great deal.
TARTE SALE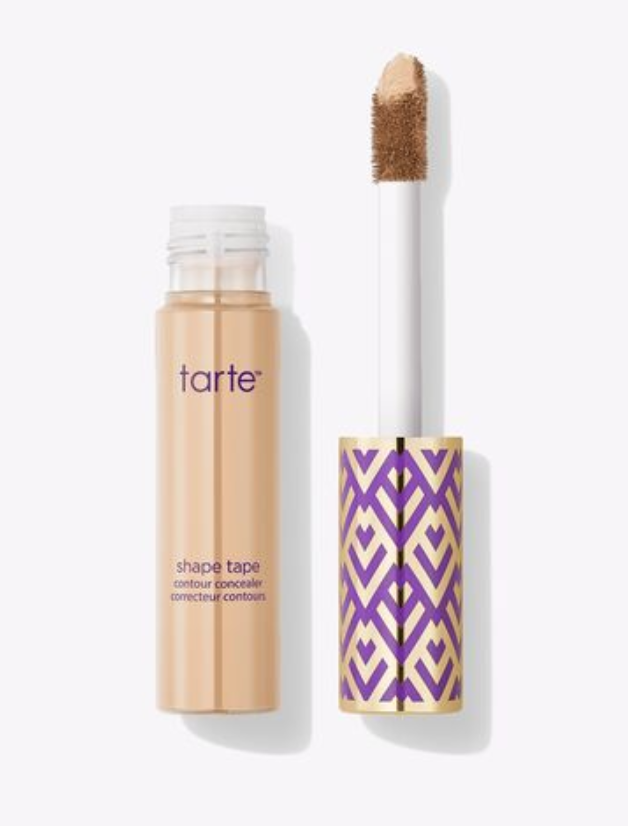 This is the only concealer I've worn for years. It's awesome and provides such great coverage (spoken from someone with very dark circles). Tarte is hosting a sale this weekend so a nice time to stock up.
When I want full coverage, this is my go-to foundation. Never oily and looks great all day.
ETSY FIND
I stumble upon these bottles from Etsy and thought they were really cute. Just adds a unique touch to your kitchen sink.
AMAZON FINDS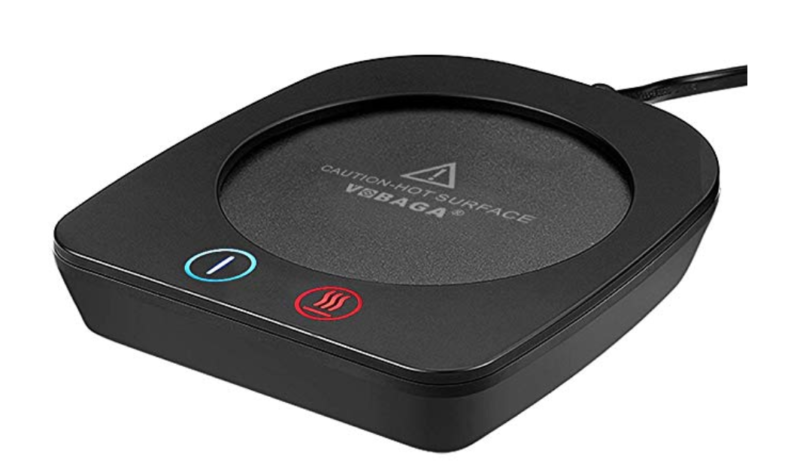 My coffee warmer is something I use every day. It's nice to be able to work in the morning and still have a warm cup of coffee as the time ticks by.
QUESTIONS ANSWERED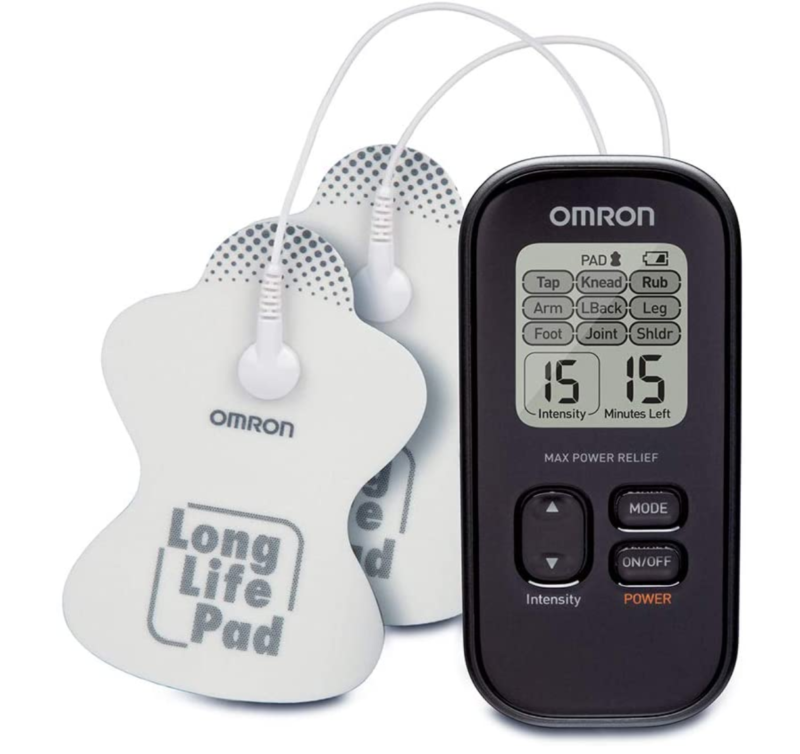 Many of you asked questions after I posted our tens unit so I wanted to answer a few. We did not get the heated one as it was not an option at the time (have had ours for years). We have this one and can only speak to it. But it's amazing. I have a disc issue and it causes major pain. So many of us can't get to physical therapy and this could be an option. Of course, consult a doctor first. It has been a game changer and life saver for me. We have only replaced the pads once. Just take good care of it and it will last a very long time.
CUTE LACE TOP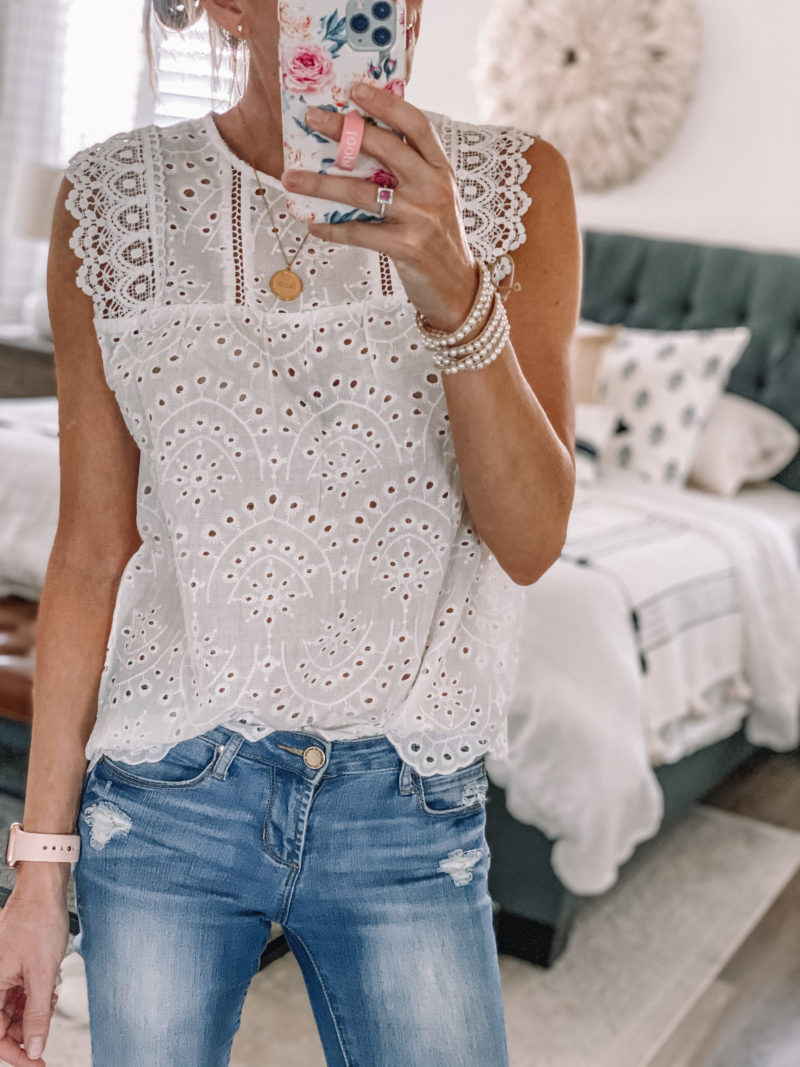 Girls, this lace top is so cute. And it's under $20. A little self-tanner and a normal outfit felt so good. Our sun is shining (a break in the rain) so it seemed like the perfect time to wear this. A bought a medium in the top love the fit. I'm not a fan of these tops fitting snuggly under the arms.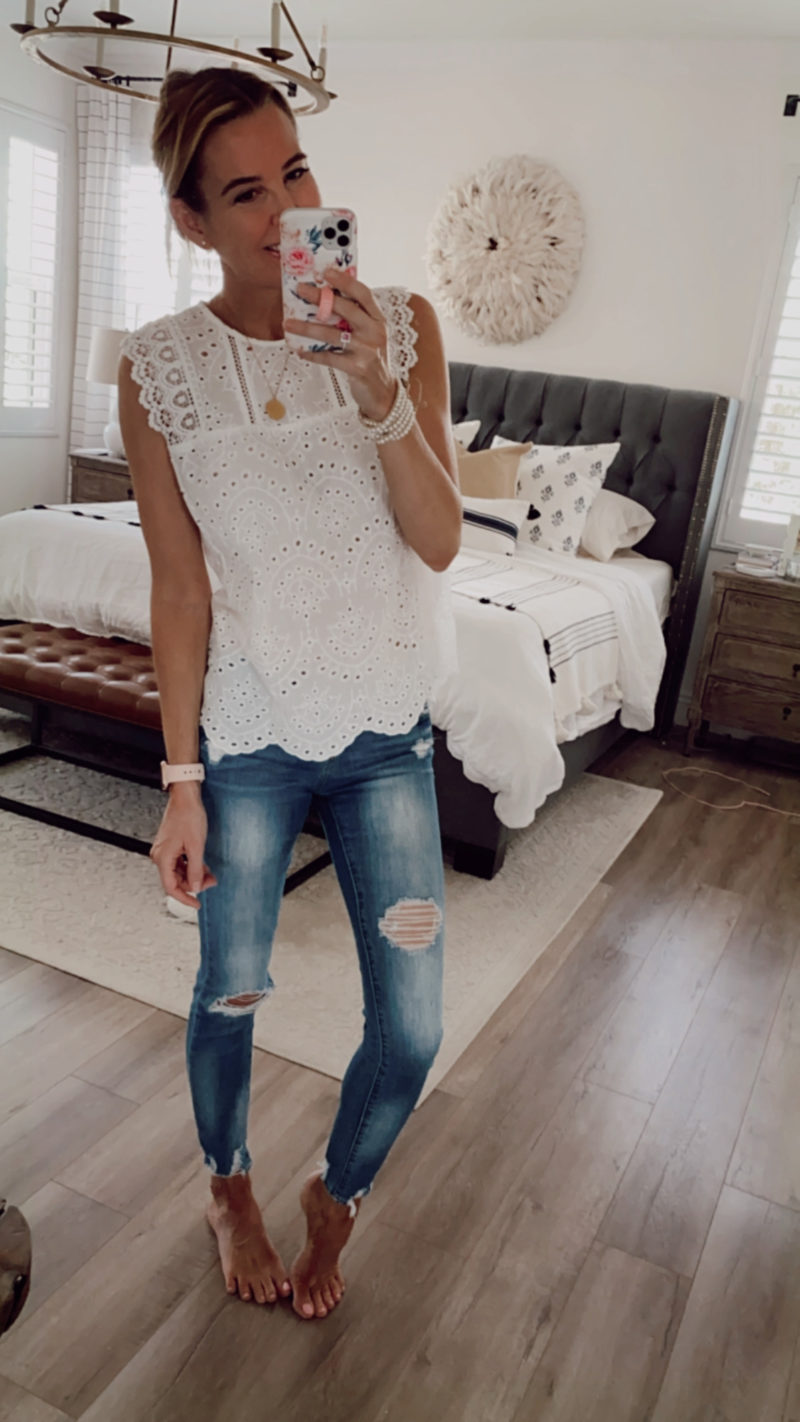 This jumpsuit has been nice during the stay at home orders. Feels like pajamas but makes me feel like I actually got dressed for the day. A win win.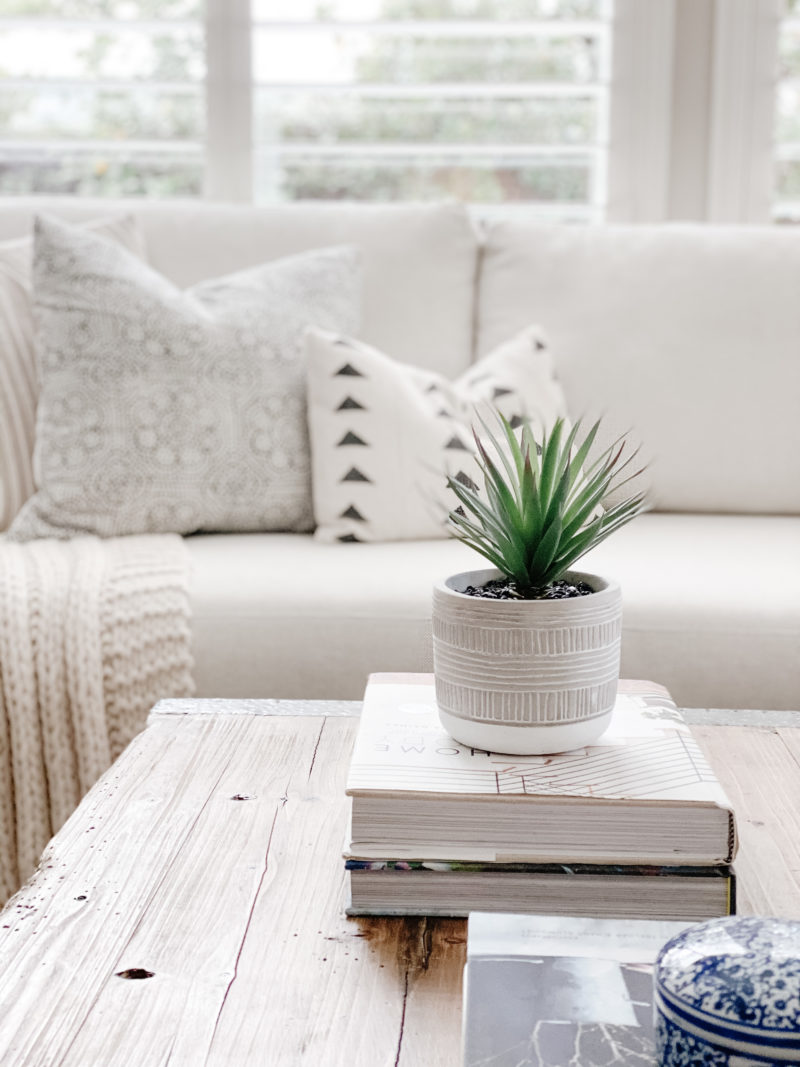 When it comes to faux plants, this one is definitely a huge score. It looks so realistic and looks pretty in any space. We currently have it in our new powder room.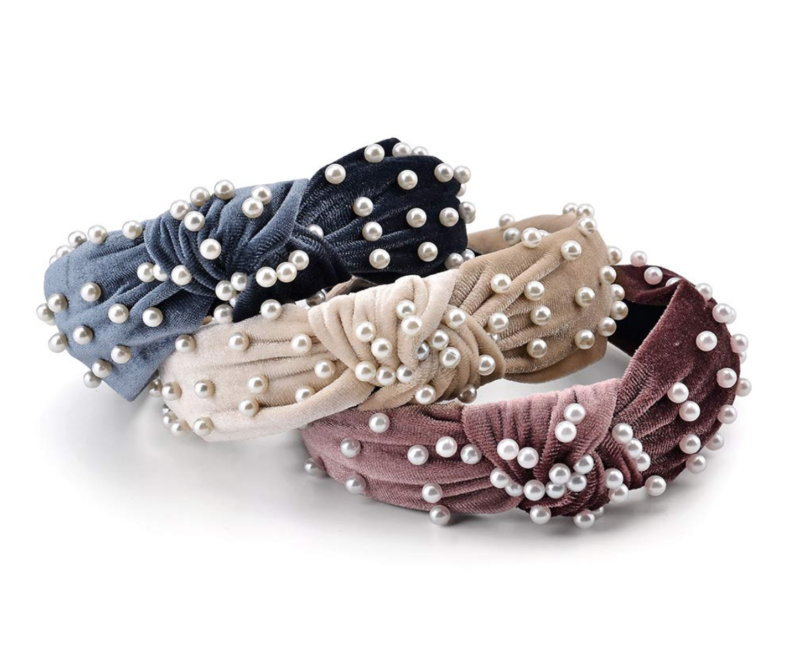 These headbands are now on repeat because I am trying to wash my hair less and less.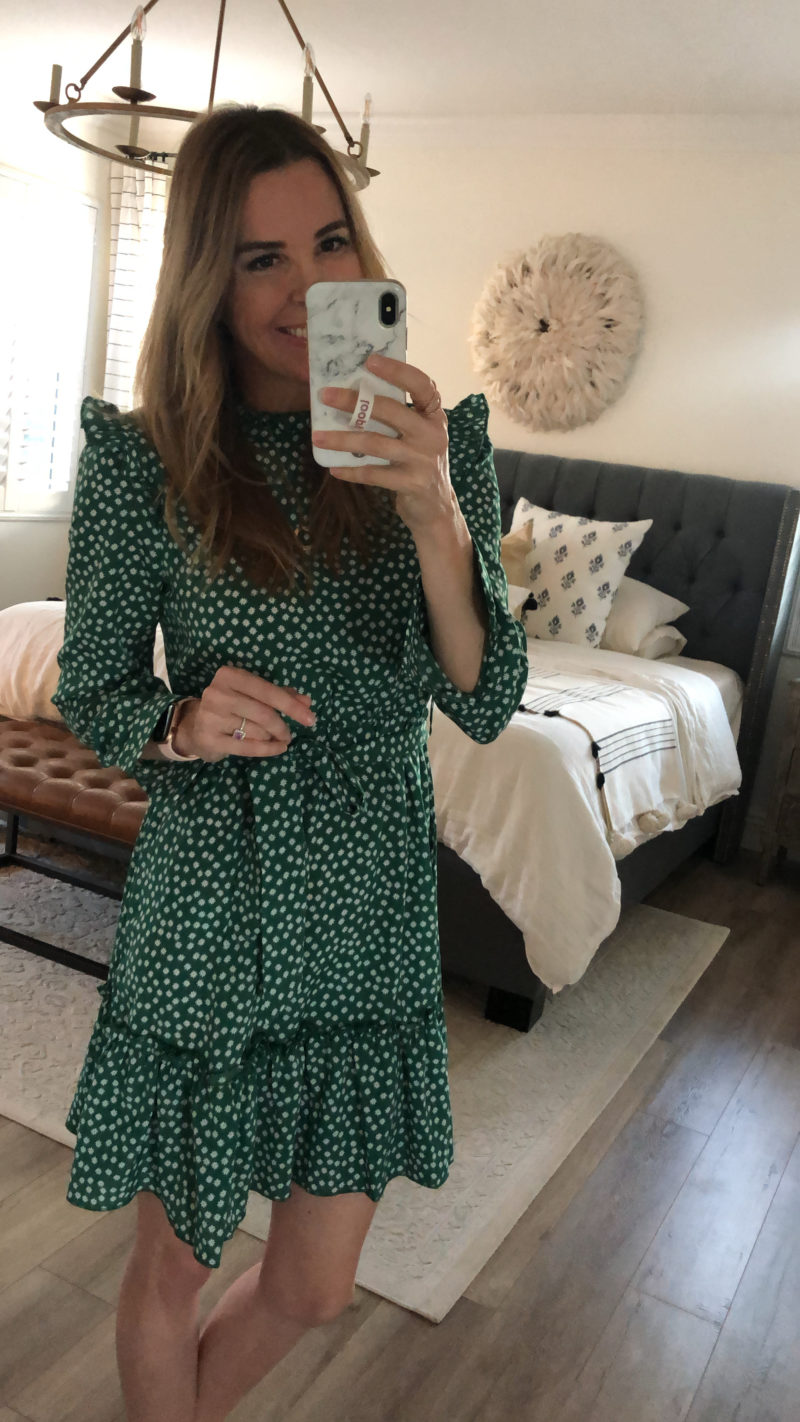 This dress was a great Amazon buy. I wear this dress quite often and love the flattering fit.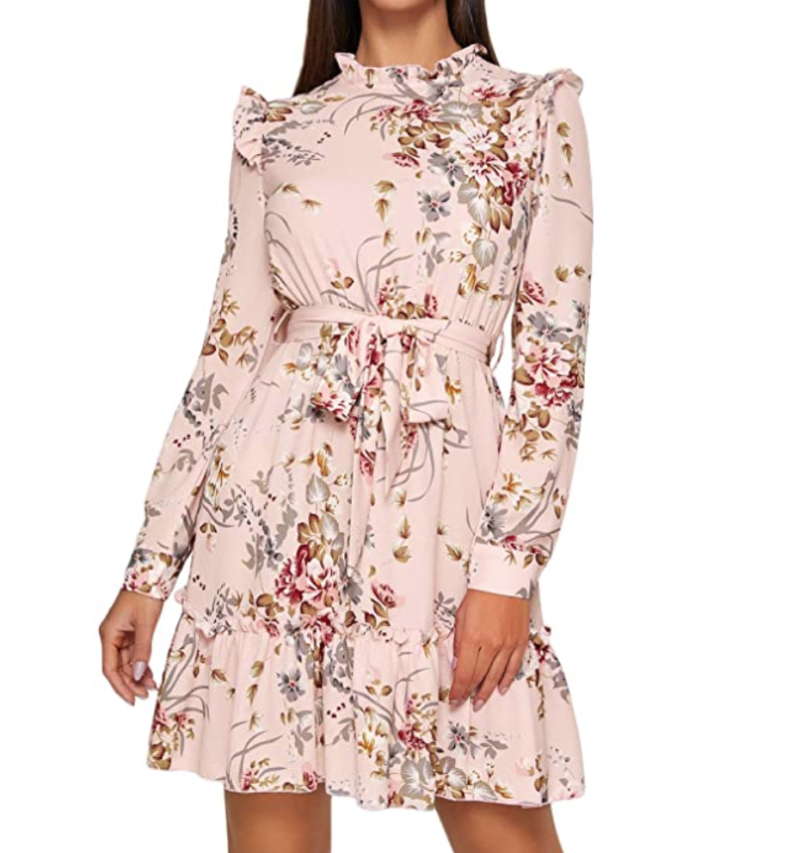 I love the green dress above so much and I see that it now comes in pink. So pretty for Spring. One thing is for sure. Dressing up and actually going to church again will be so welcome. We do dress up at home, but boy do we miss attending our church.
AT LONG LAST

Finally! So many of you have asked if I have an Amazon Store Front. I know they are really useful for when you are trying to find something I've posted about off of Amazon. Things can so easily get lost in the shuffle. This has been on my to-do list for over a year but you know how life goes. This extended time at home has allowed me to get caught up on some of these things. I am super excited to finally have a spot where you can access the items we love. There are a few more things I need add to it, but you can check it out here. I have things divided into categories which will allow you to search fairly easily. Please let me know if it is helpful. I will add a link to the top menu bar on my blog so you can always find it.
STUDIO MCGEE WITH TARGET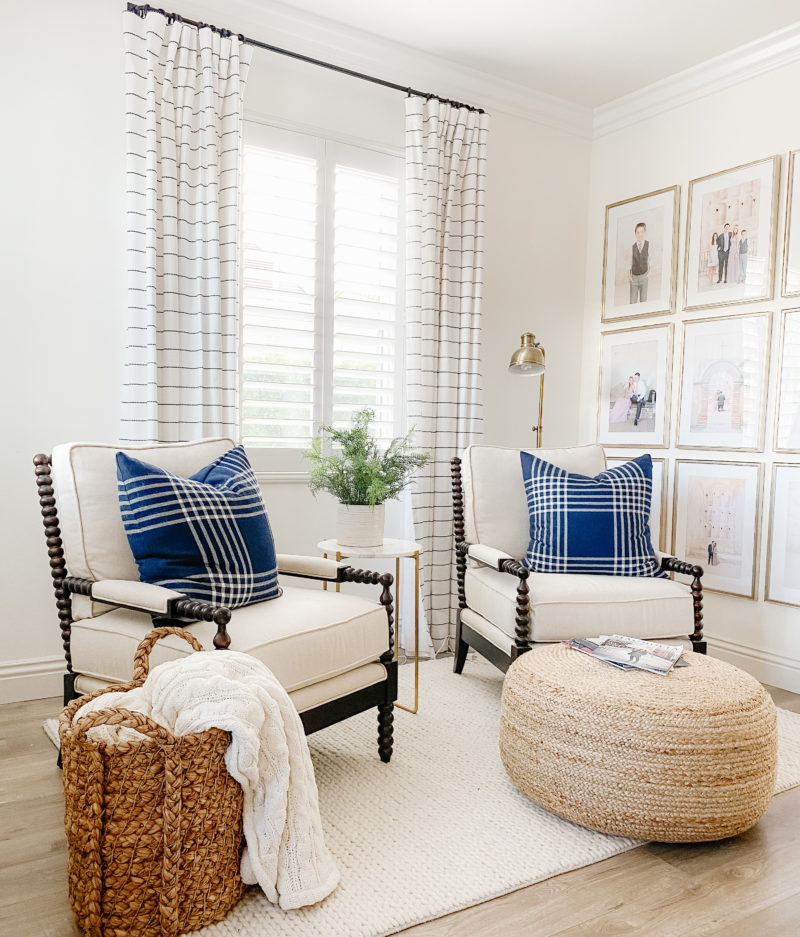 When Studio McGee launched its line with Target, I ordered a couple of accessory items. The faux plants arrived and they are fantastic. I love the look and they are made so that you can easily move the branches to any spot. Really smart design. This is the larger size but the smaller one is darling, too.
This vase is also gorgeous in person. It has beautiful texture and reads a light gray. Can't wait to fill it with stems from the yard for Easter.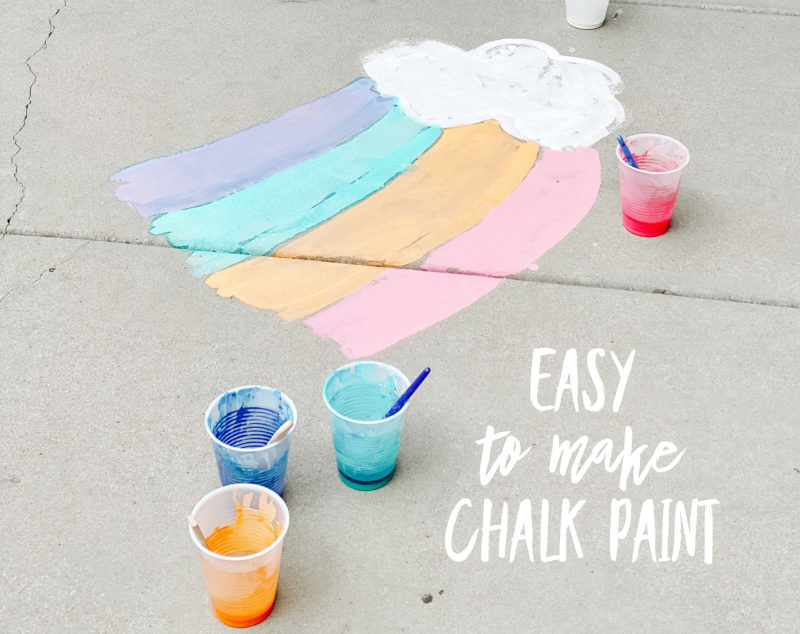 Just an update on the chalk paint. We ordered this large bucket of corn starch from Amazon so that we can make this whenever we want. I figure it's a good use of money to create hours and hours of artistic time. You can grab the chalk paint recipe here. My kids are planning to paint Easter messages on the driveway today.
I hope this weekend is a beautiful for everyone. I know it comes with so many difficult challenges but it's also a time of renewal and I pray that each and every family feels that sense of hope. Happy Easter to all of you.