*Affiliate links used
Good morning. Despite all that is going on, I hope you had a great week. We celebrated our daughter's 14th birthday yesterday. It's a bit tricky in quarantine but we tried to be creative and her sweet friends seriously stepped up. Turning to Saturday Shopping news, one of our favorite home sources is hosting a huge sale so I've rounded up some not to miss pieces.
WAYFAIR RUG SALE
You can shop the Wayfair Sale here. They are donating 10% of all sales to Feed America Covid-19 Response Fund.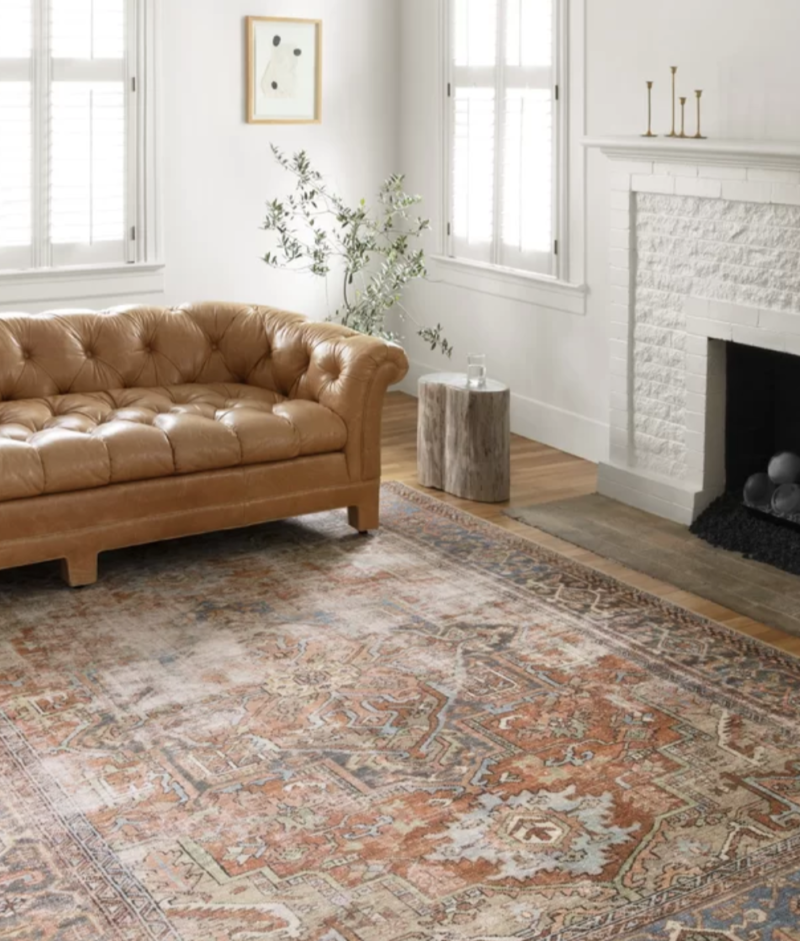 This popular rug is on sale. It's more than 35% off. It's the one we have in our upstairs hallway in our home.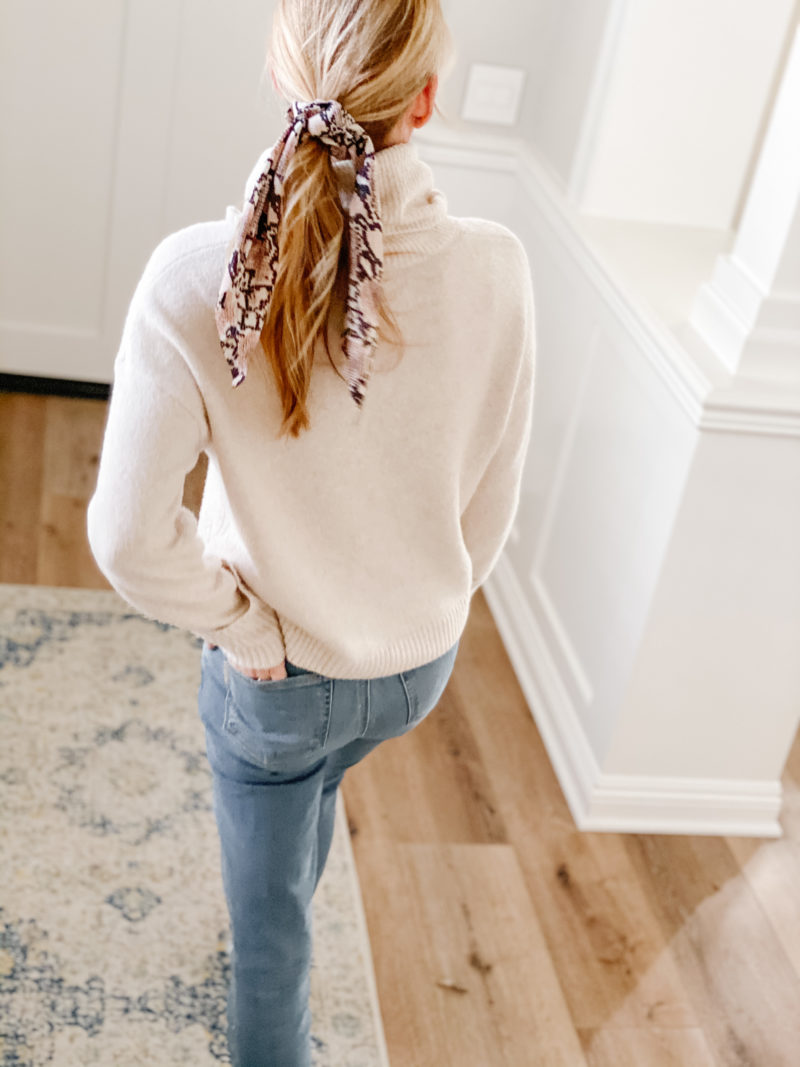 The runner in our hallway is a blue and yellow combination and it is also on sale. It's a bit more vivid in person. It also comes in a beautiful gray version.
The one we have on our porch is also a great deal. We snagged the bigger one for under $200.
SIDEBOARD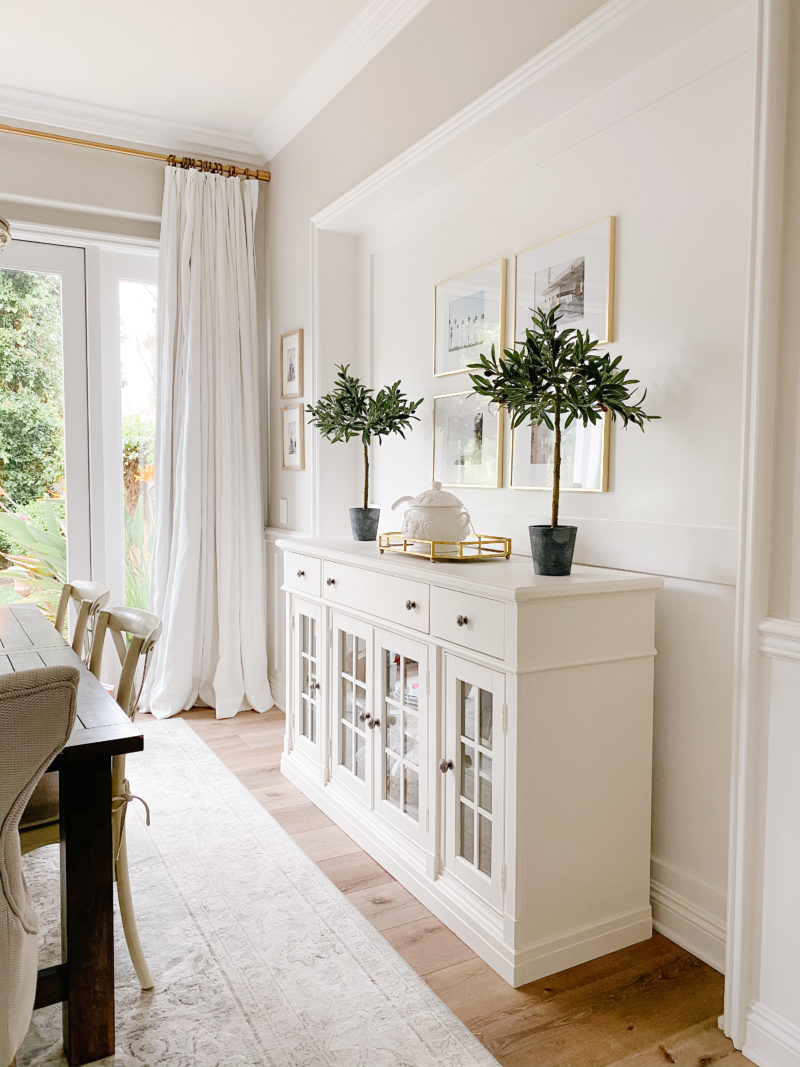 The sideboard in our dining room has been a wonderful piece for us. It stores our extra table linens, serving pieces and holiday items. Right now my son stores his school supplies in it since he does his work in the dining room these days.
FOR THE BEDROOM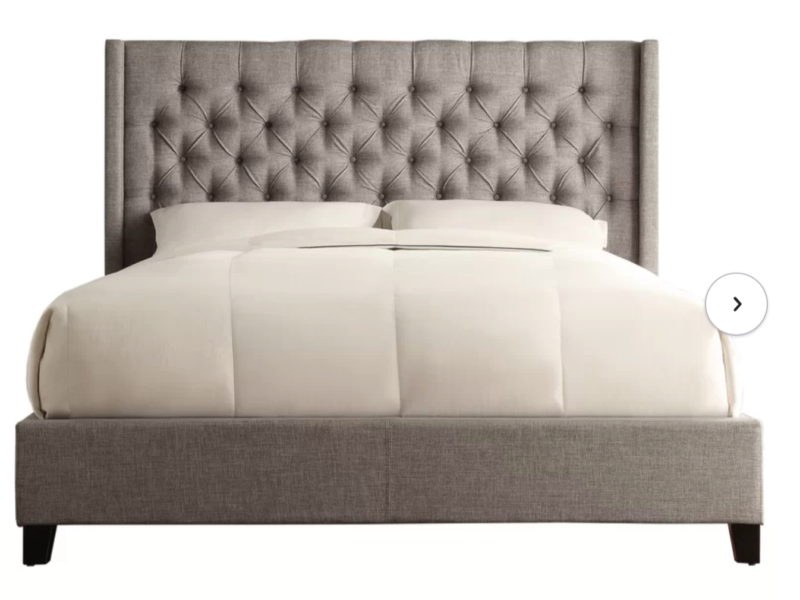 This gorgeous bed is over 60% off and receives excellent reviews. It also comes in beige. We have a similar one (same style) and really love.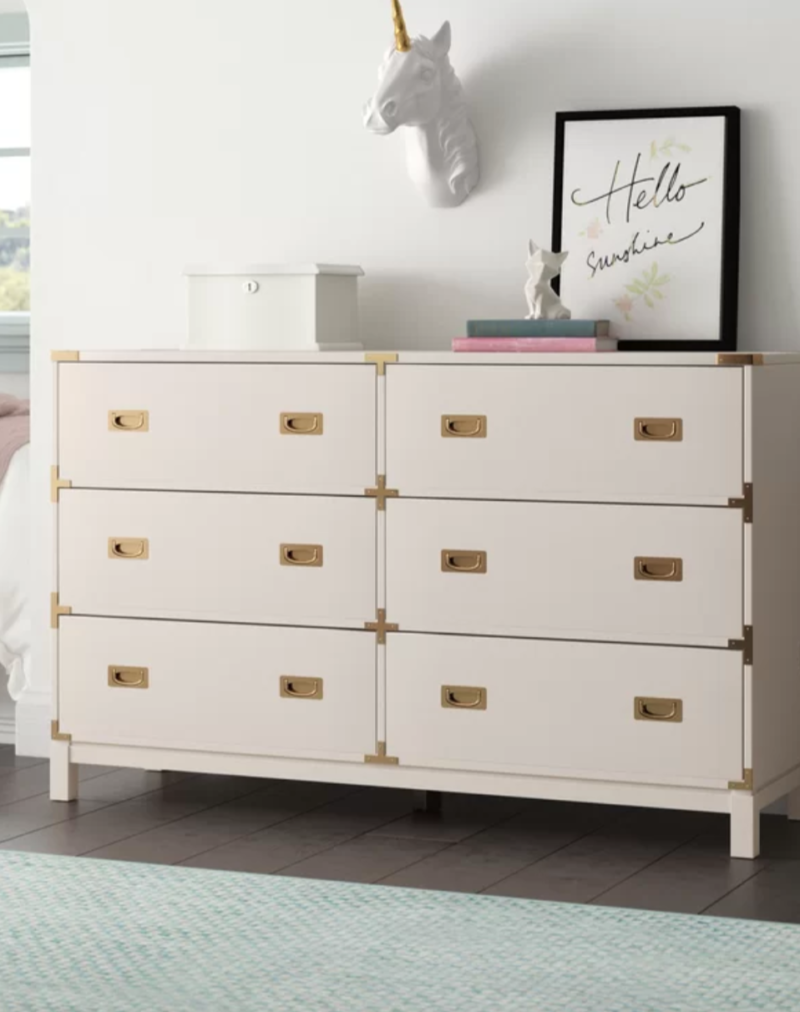 What a good looking dresser. It's 40% off and comes in three colors. The dark brown is beautiful, too. I've always loved a campaign dresser and this one is a really good price right now.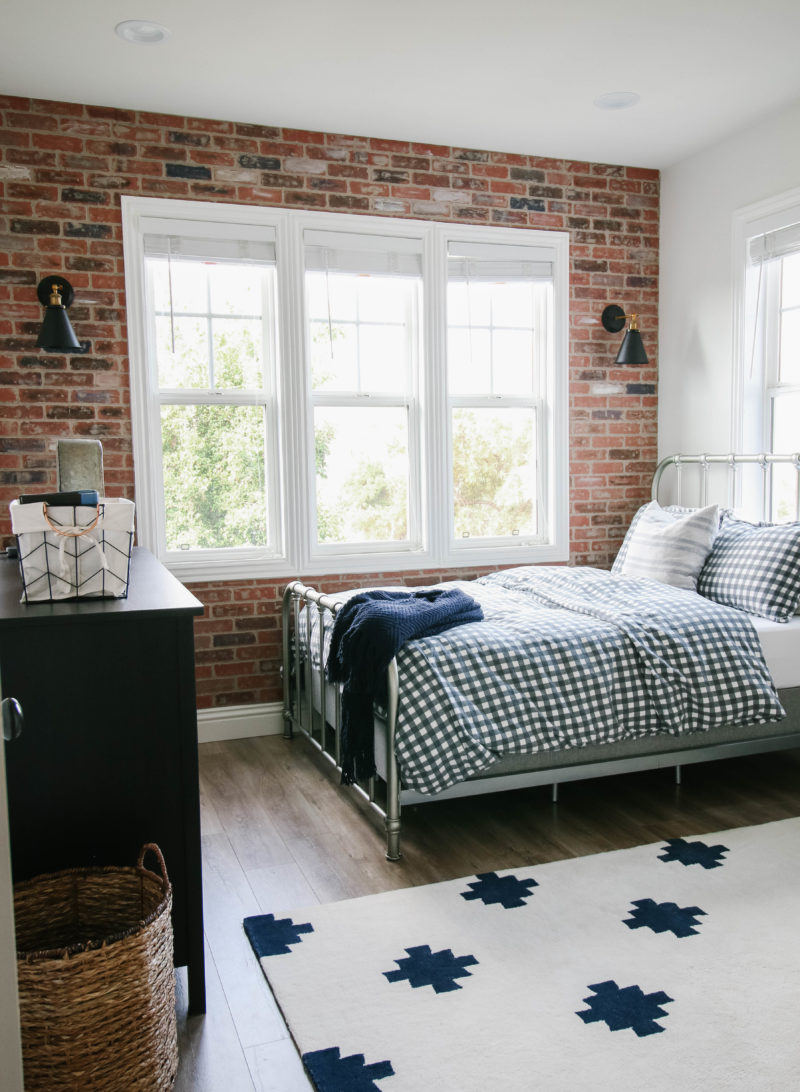 Our son's bed is under $200. We have been thrilled with it and like the industrial look of the silver frame. The dresser is from Ikea and a similar rug can be found here.
LIGHTING SALE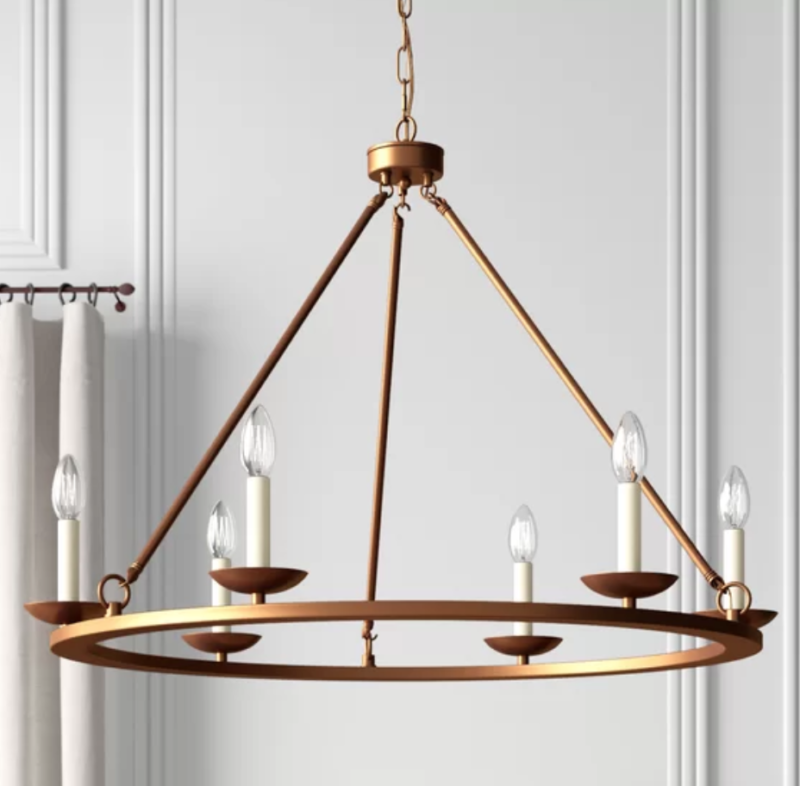 We installed this chandelier in our master bedroom. It's a fantastic price and hundreds less than many of the designer versions.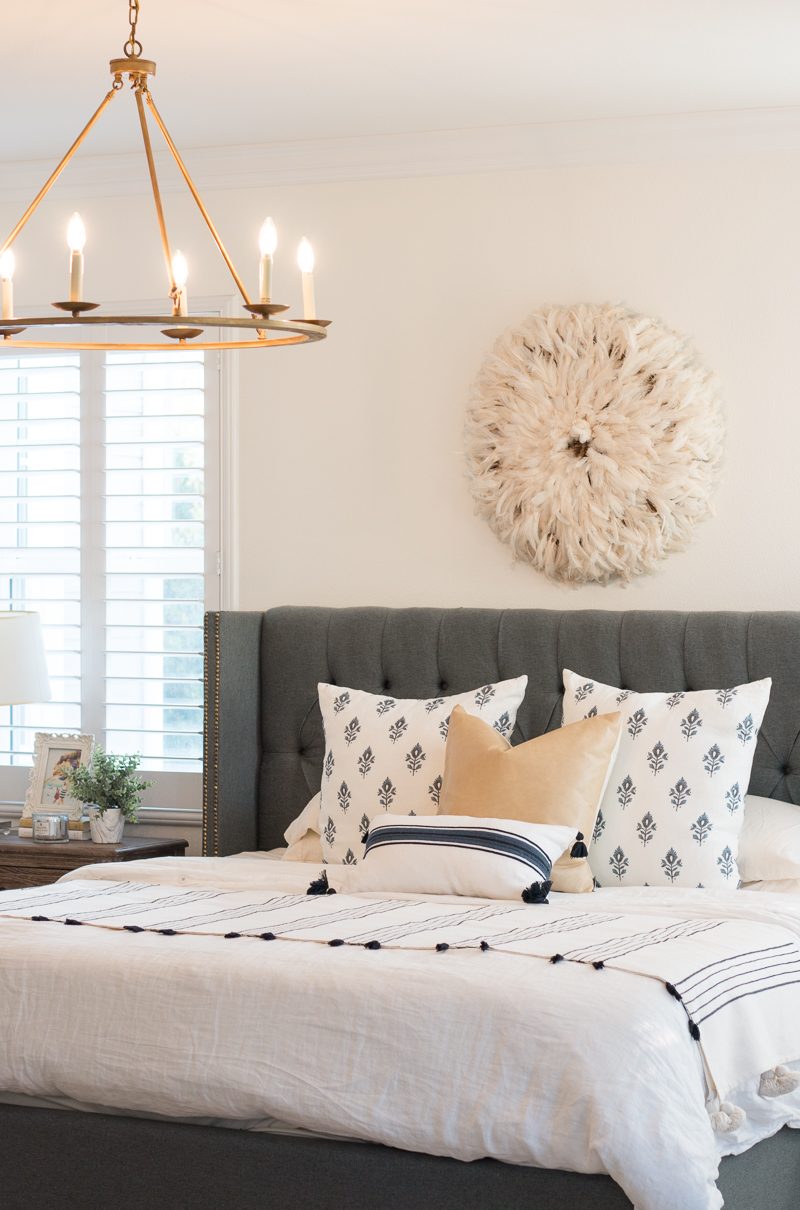 We used Rub n' Buff on it to make it a little bit lighter. It was an easy project and we are thrilled with how it turned out. If you are looking for something a bit more modern, this sputnik light is on sale. A fraction of the designer price.
OUTDOOR SALE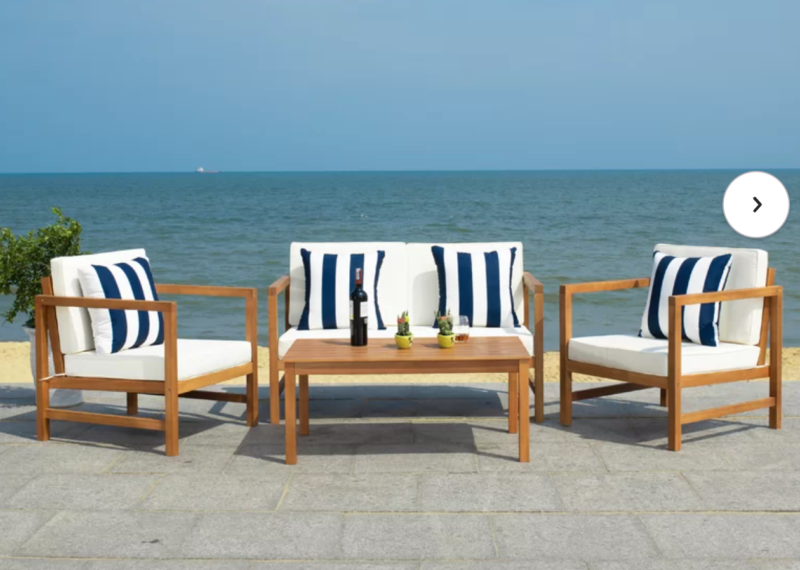 Gah! This outdoor set is so good. Wait until you see the customer photos. And it's currently 40% off.
POTTERY BARN SALE
Pottery Barn is hosting a 25% sale plus free shipping. Great time to add a few touches to your home if you need some updating.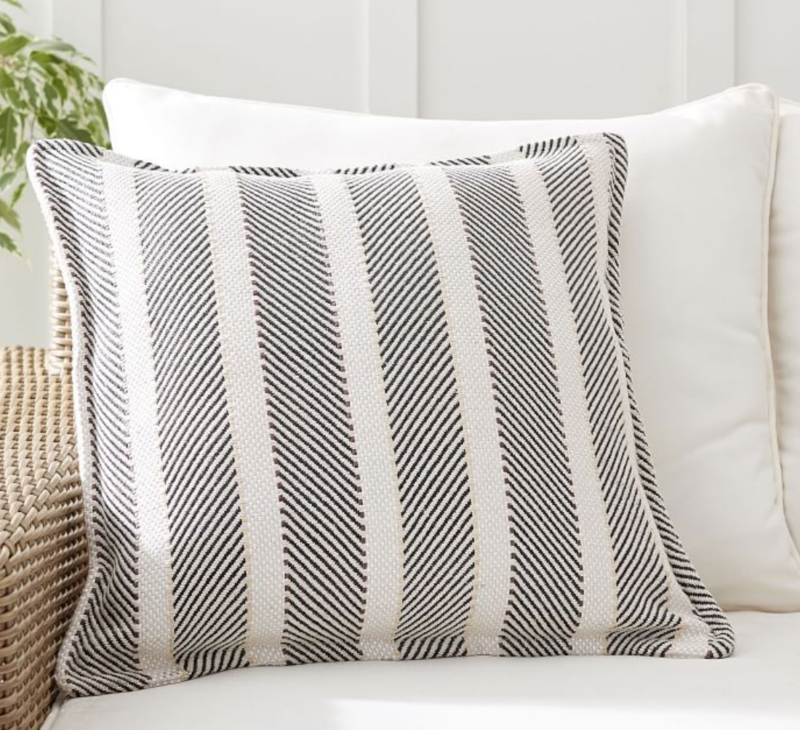 These outdoor pillows are darling. I love the classic look. So pretty paired with a basic ivory pillow.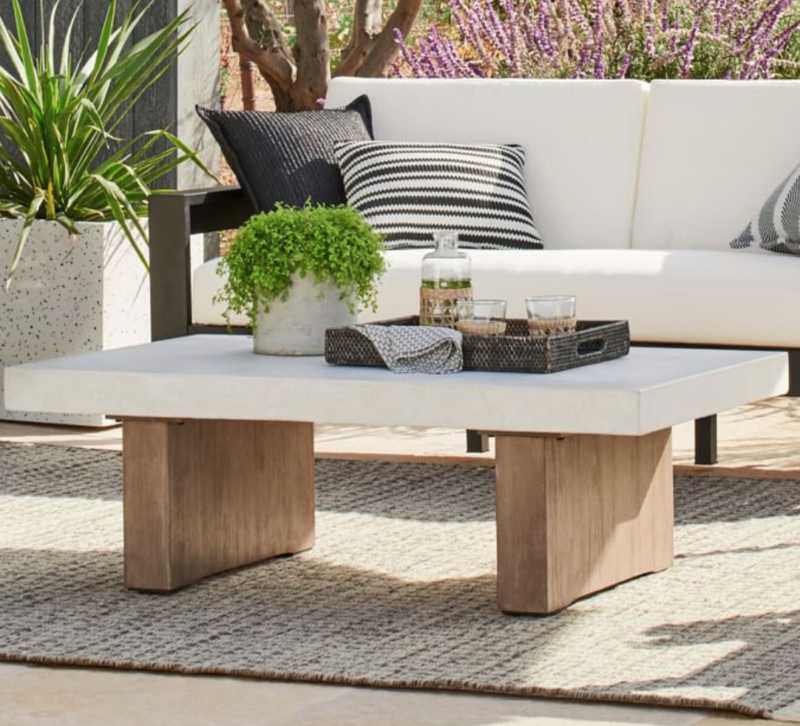 Have you seen this concrete coffee table. Friends of ours used it when they redid their back yard and every time I see it I fall in love with it even more. Such a statement piece and truly beautiful.
LAST WEEK'S AMAZON HITS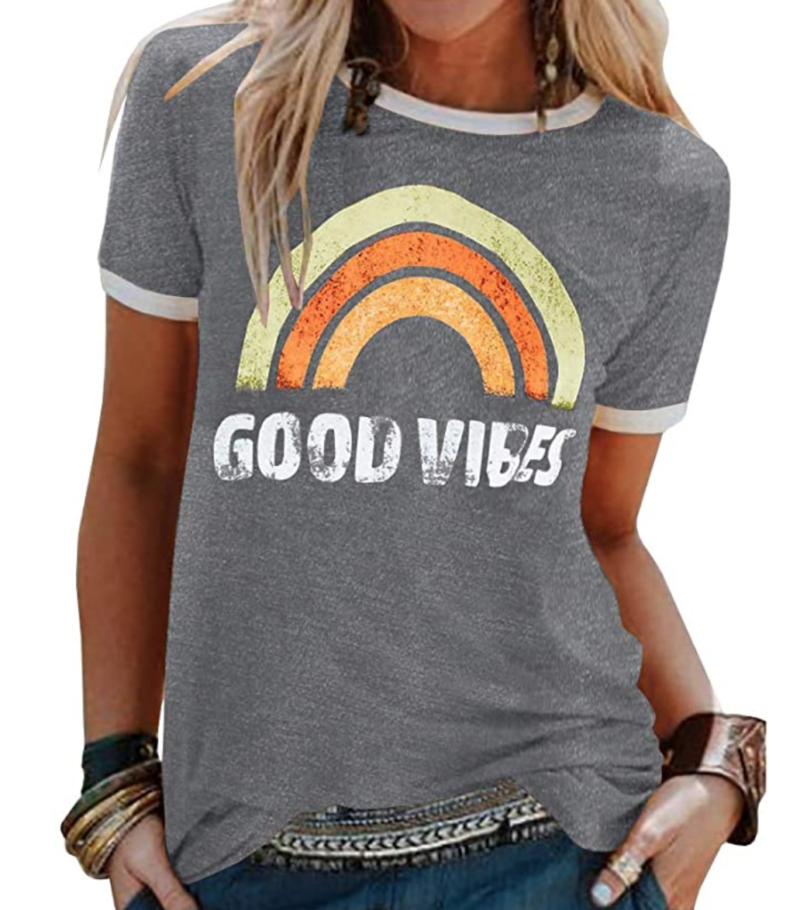 Maybe it's because we all need good vibes right now or maybe because it's just cute, but this top was your favorite. A close second was this lace number that I have been wearing a lot right now. Our temperatures are crazy warm so it's been perfect. In fact I think I may order in the pink or the blue so I will let you know how I like those.
HALF PRICED DRAPES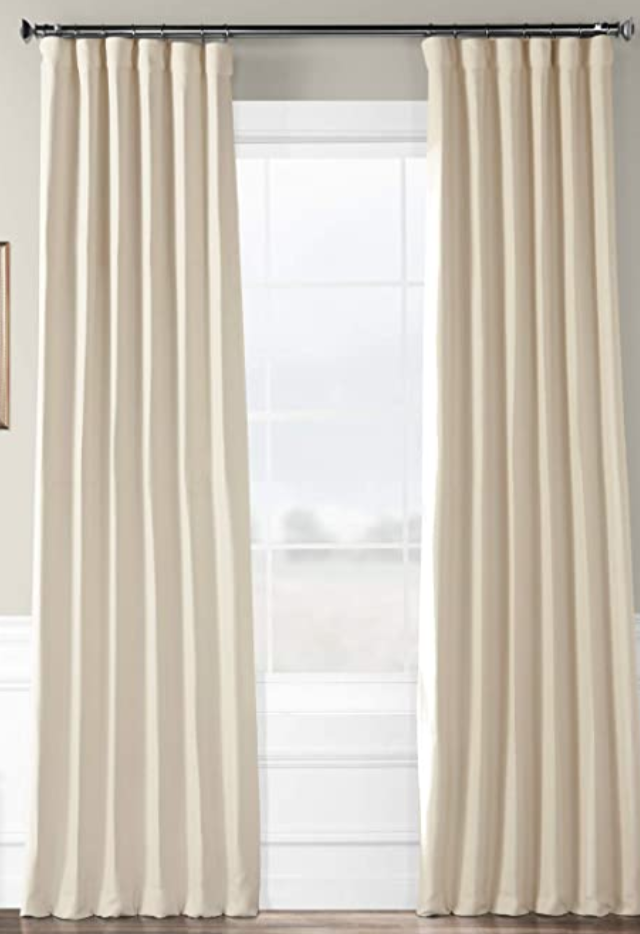 I mentioned these last week and they were the number one seller. Custom drapes are so expensive and these are an amazing option. We have a similar look in many of our rooms. They come as individual panels but are a steal. I appreciate that they come in 120″ length at just $50 each. They are even lined with black out material and come in a ton of different colors.
FOR THE KIDS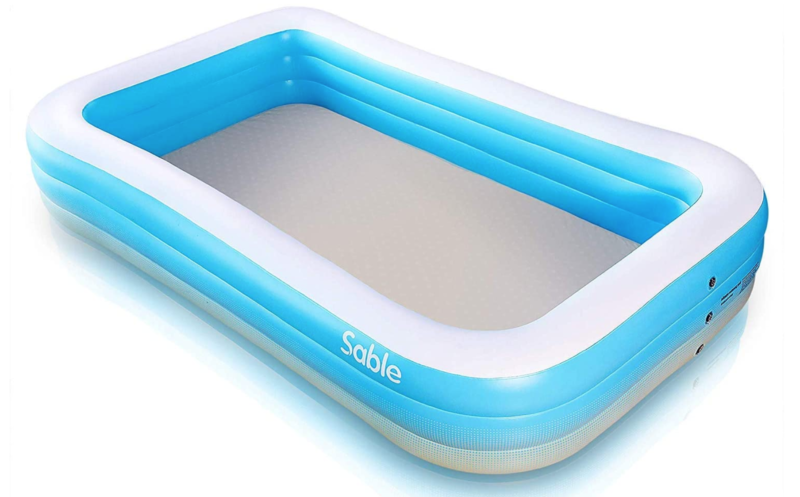 With temperatures warming up and all of us at home, I am not surprised this pool was the favorite choice for the kids last week. We had this pool for over two years when the kids were young. I can honestly still hear them running and jumping into it and sliding across. They LOVED it. So many hours of laughter and fun. Kids and water is a magical combination. Money well spent.
WHITE STRIPS ON SALE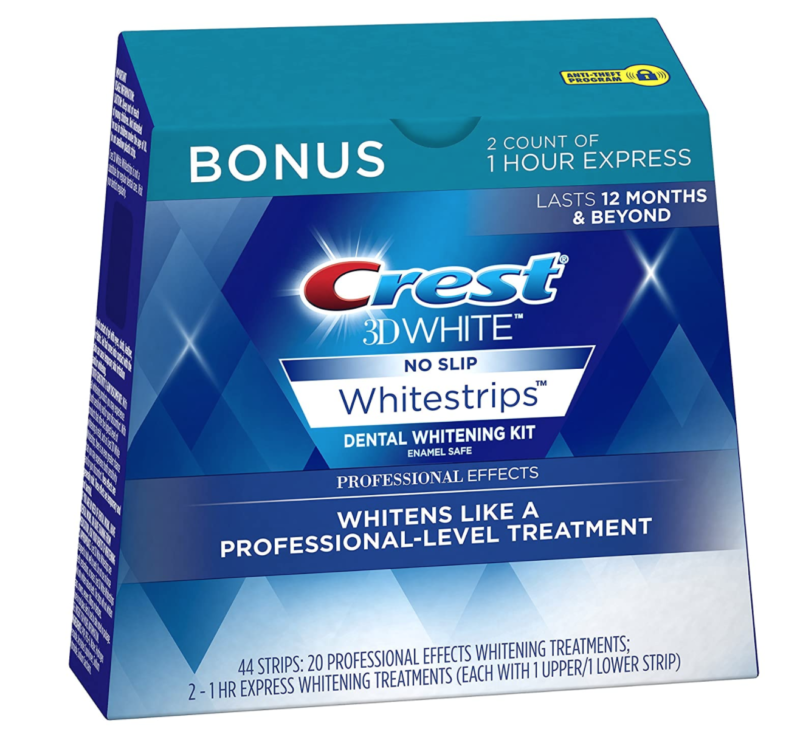 These are over $20 off and the ones I use when my teeth need whitening.
HUGE ANTHRO SALE
This weekend you can score 30% off of all clothing at Anthro. That's a great opportunity if you have been eyeing something. I love how unique and pretty their pieces are.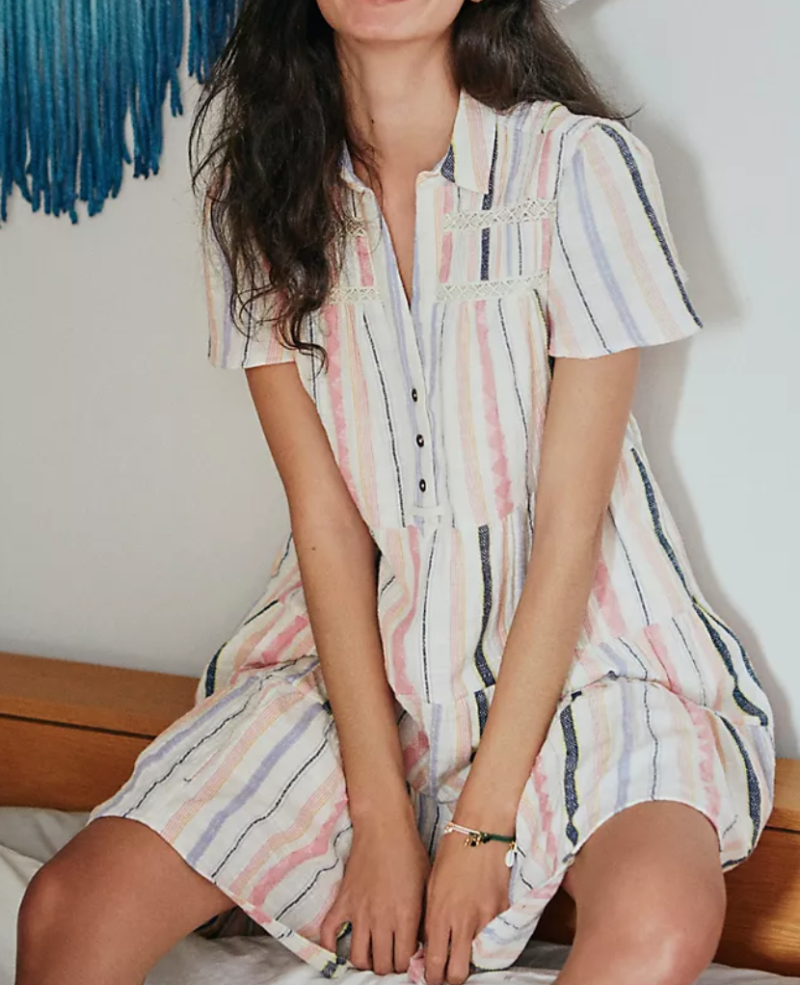 This colorful tiered dress is so fun for summer. And looks crazy comfortable.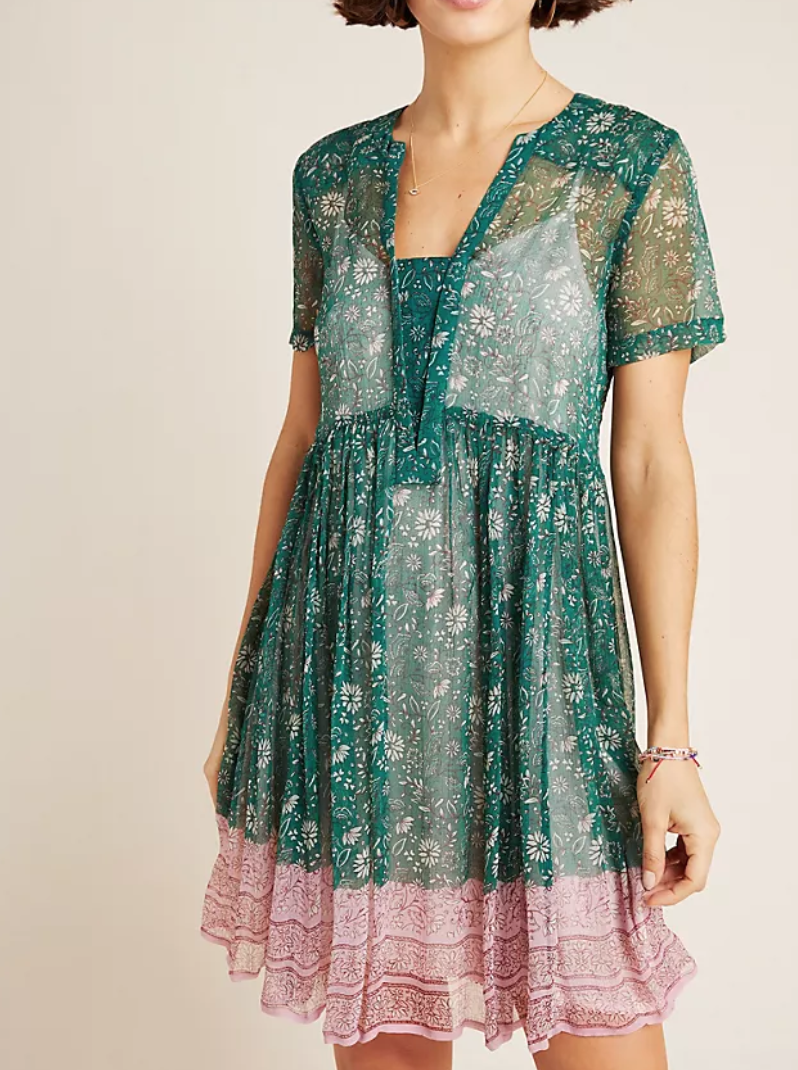 Feminine and fun, this summer dress comes in four different colors.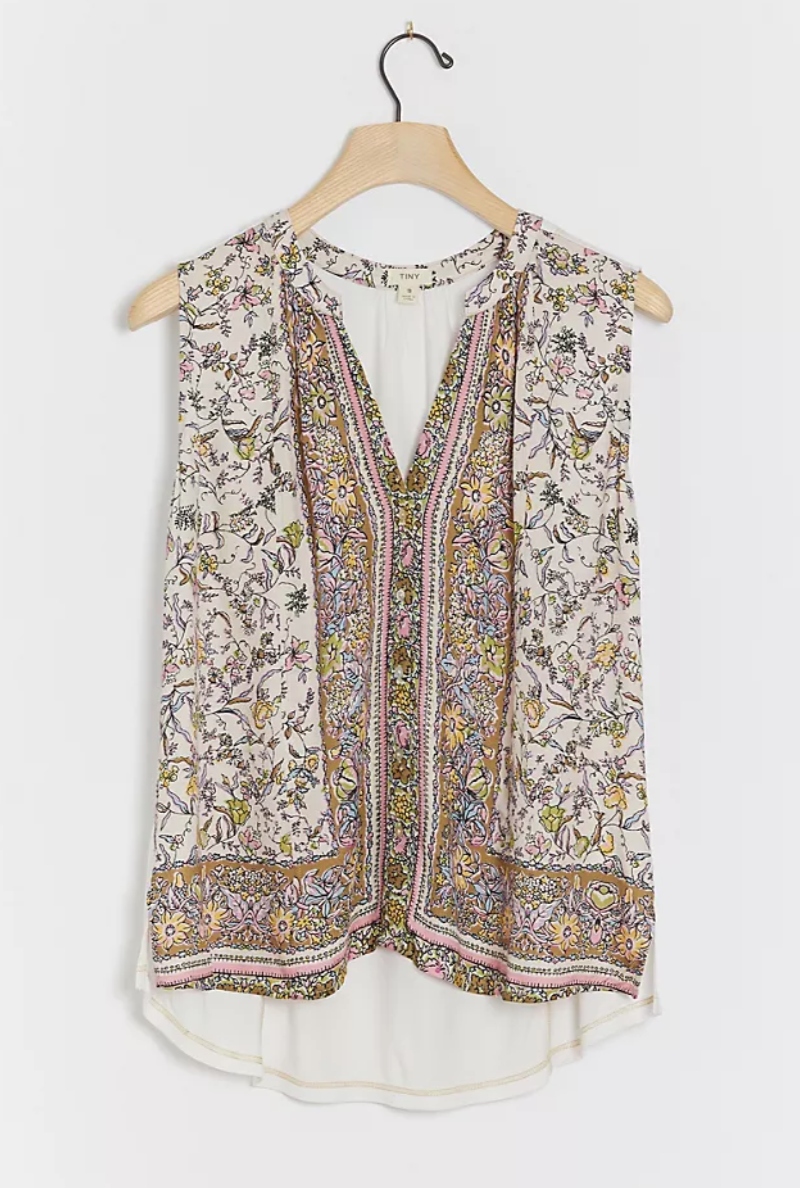 Such a beautiful tank top. It comes in two colors and would look great with a pair of denim cutoffs or white jeans for the summer.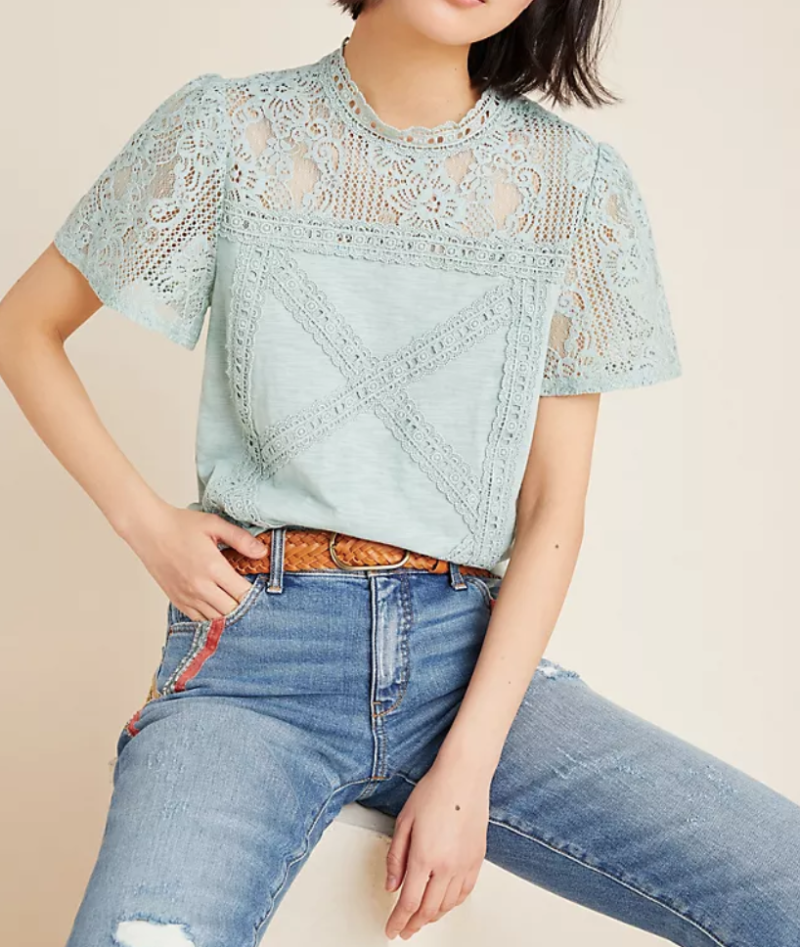 With the 30% off sale, it's a nice time to scoop up this top-rated blouse.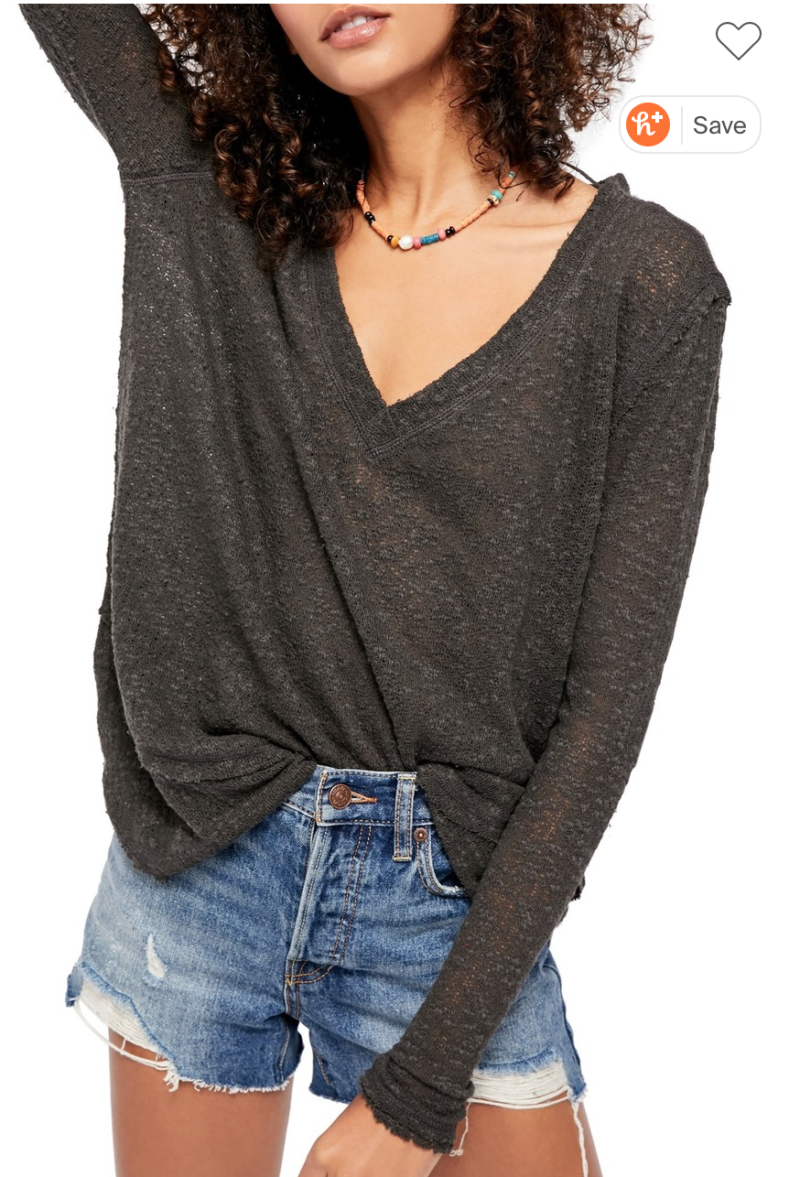 Spotted this cute top and it's under $40 now. I have always loved Free People and this is a cute top to throw on over a tank top or swimsuit or just to lounge around the house in. But you could easily dress it up with denim and heels for date night. One day.
LOFT 50% off SALE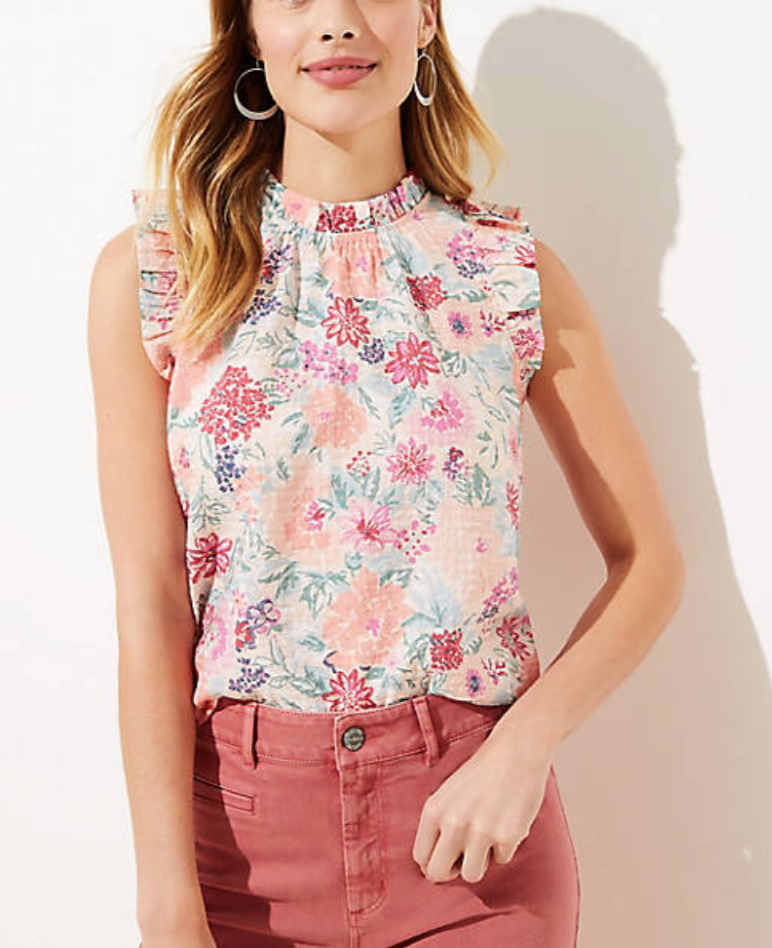 This top just screams Spring and I love that. You can't beat 50% off of your entire purchase at Loft right now.
I thought these were really cute. Simple and pretty for the warmer months.
COLLEEN ROTHSCHILD
A fantastic time to up your beauty game if you are running out of product. I have used Colleen Rothschild products for years and love them. They are currently 20% off. Here are a few tired and true favorites.
SUNCARE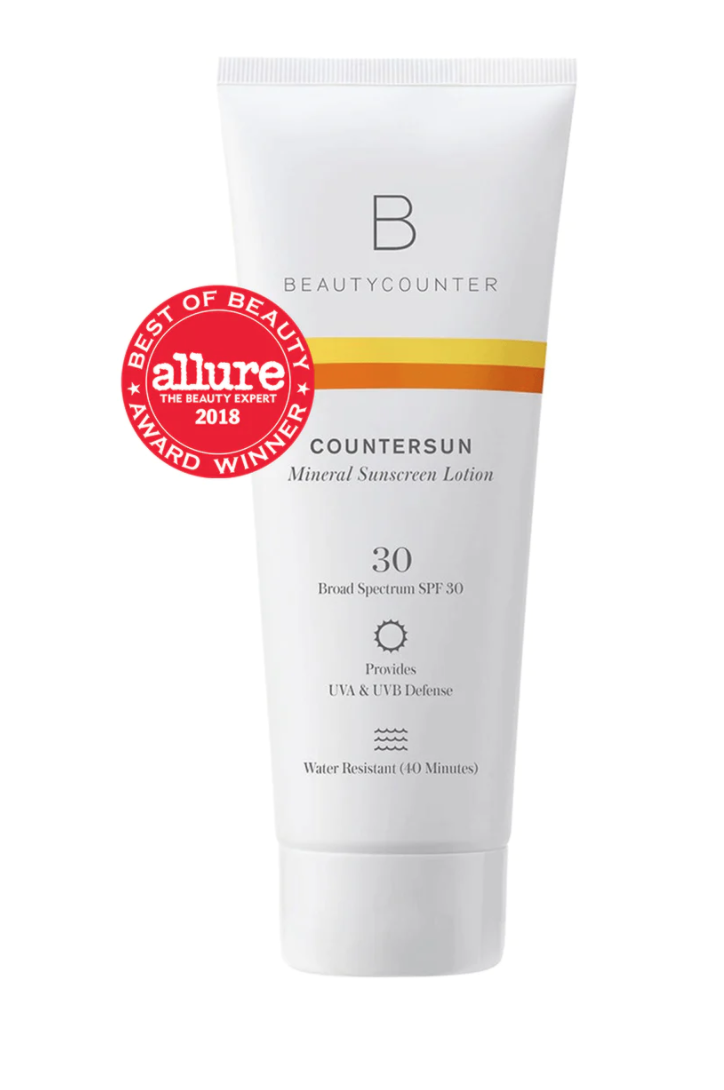 With things heating up, we are restocking our sunscreen for the warmer months and this one by Beauty Counter is our go-to. None of the yucky stuff in it and I can feel good about my family using it.
What are you all up to during quarantine lately? I have to admit I am wiped. If you have a child celebrating a birthday in quarantine you know that you work overtime to make it feel special. We have a birthday every ten days for quite some time now so I better keep it going. And we are still clinging to the "one day at a time" motto over here. I hope you are too. See you back here on Monday.