Good morning. My son came into our room this morning and said he is always so excited for the weekend but then it arrives and he's bored. Anyone else relate? I suggested he help his dad with our laundry room project. I know he's missing his friends and being on the ice. Time for distraction. Speaking of distraction, I've rounded up some great deals for this week's Saturday Shopping. Enjoy.
ANTHROPOLOGIE
All clothing and accessories at Anthro are 30% off right now. You can also score free shipping right now with no minimum order. What I like most about Anthropologie is that when I buy a piece from there, I have it forever. My brother used to gift me tops from Anthro for my birthday and I still have each one.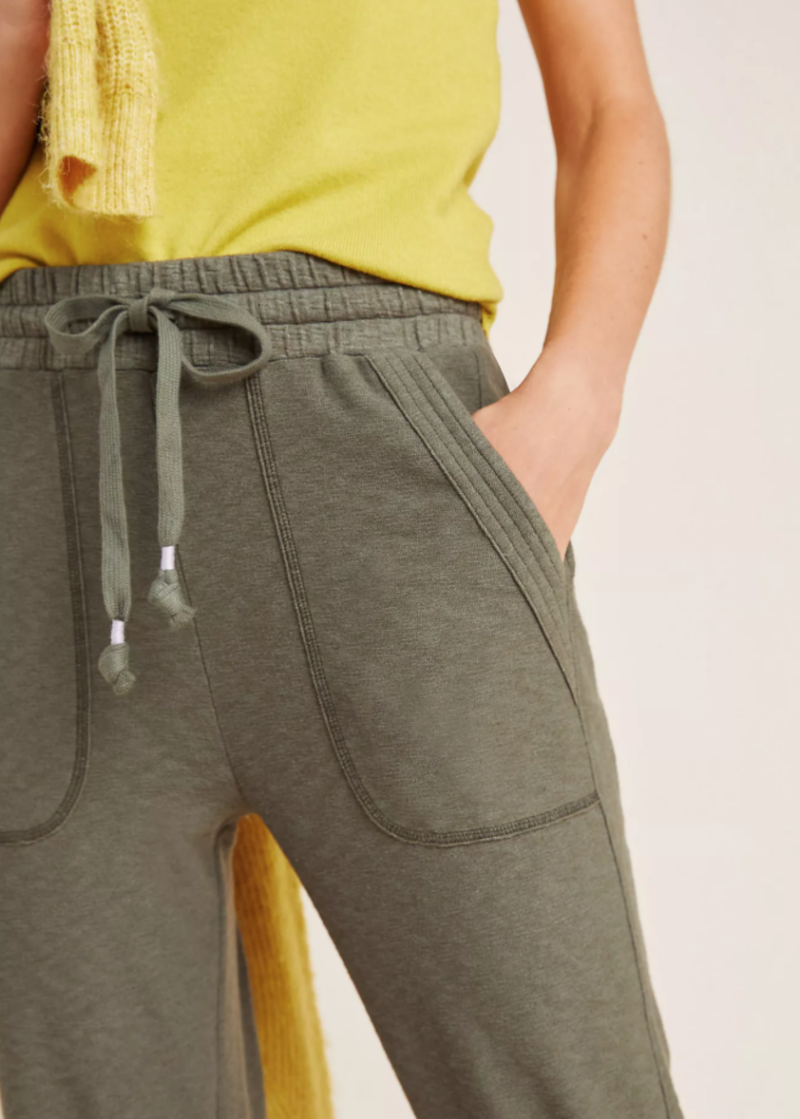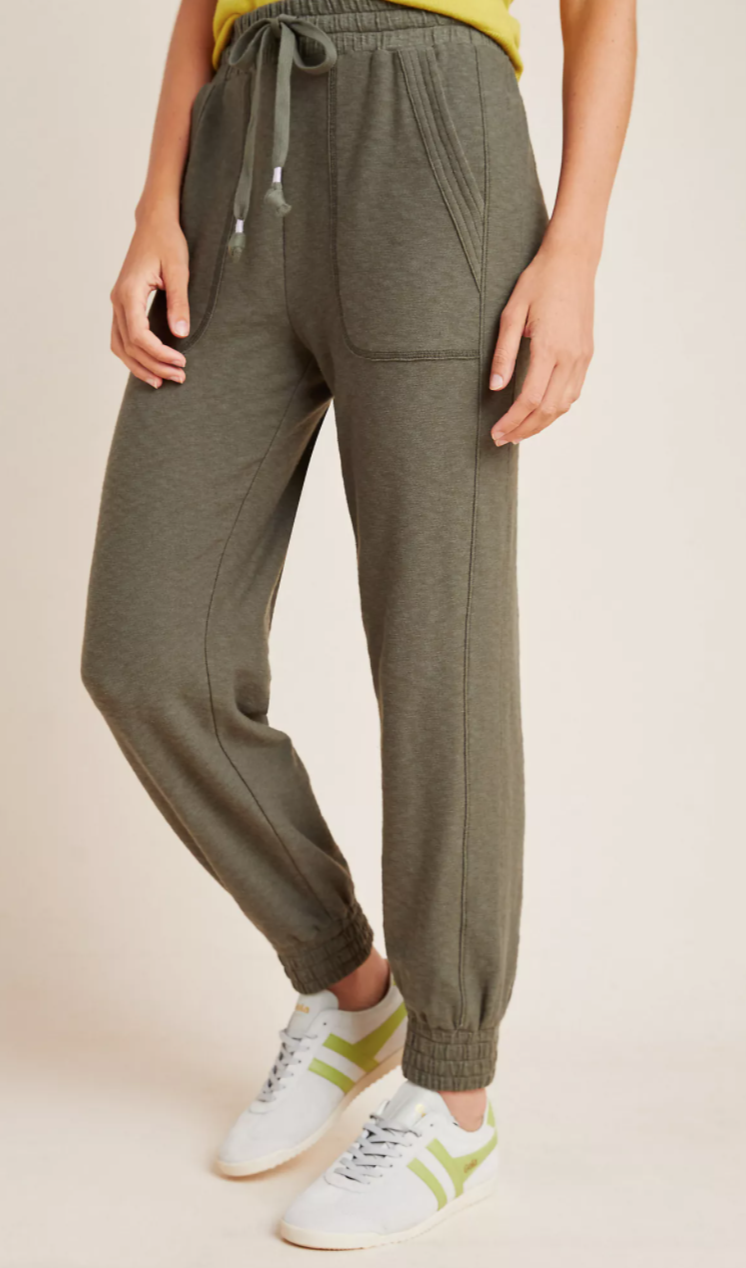 These comfy sweats from Anthro are marked down this weekend. And while the weather is changing, let's be honest, I am still in sweats most of the day. These also come in charcoal.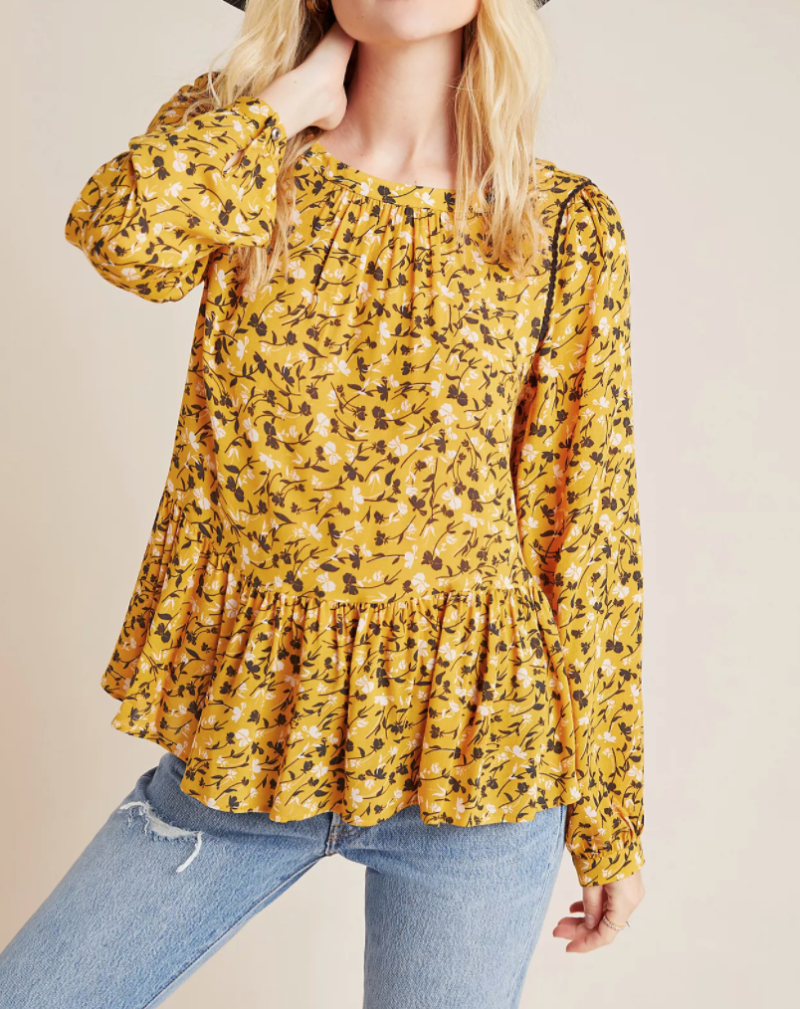 Such a pretty top for summer. It comes in a few colors but this yellow is hard to resist.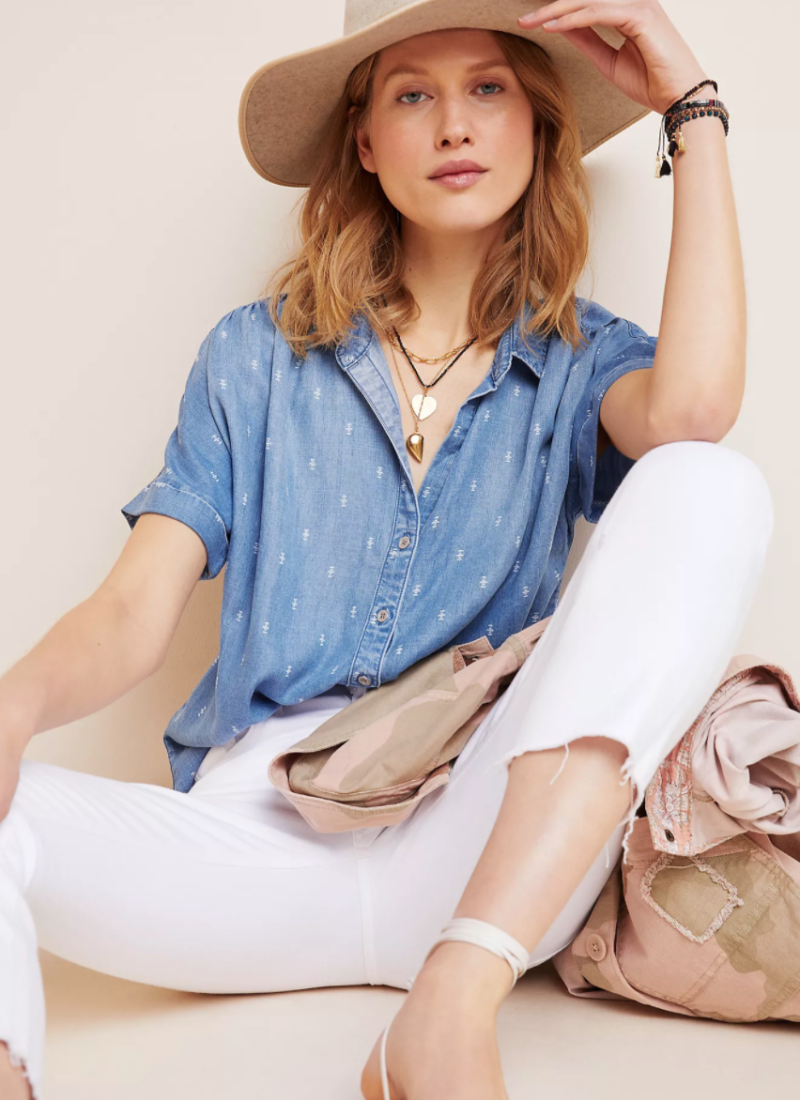 I've mentioned this brand before. Cloth & Stone is exceptionally soft and always receives wonderful ratings. A denim shirt is a nice basic to add to your wardrobe. I like that this one has a more feminine vibe.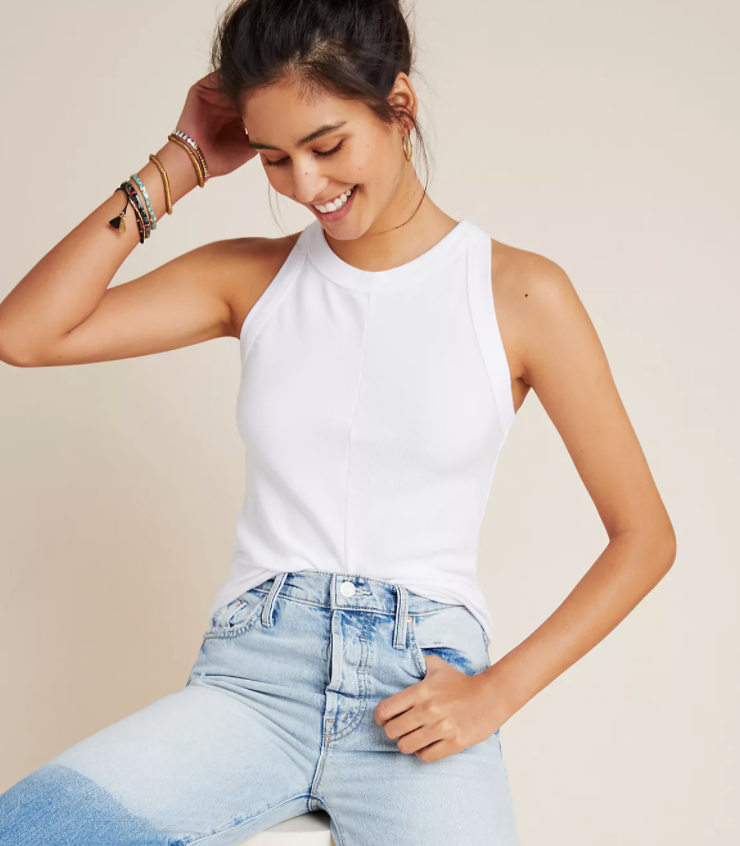 This cutie pie tank top is on sale. Love the flattering cut and it would be a darling alone or layered under a light jacket or blazer.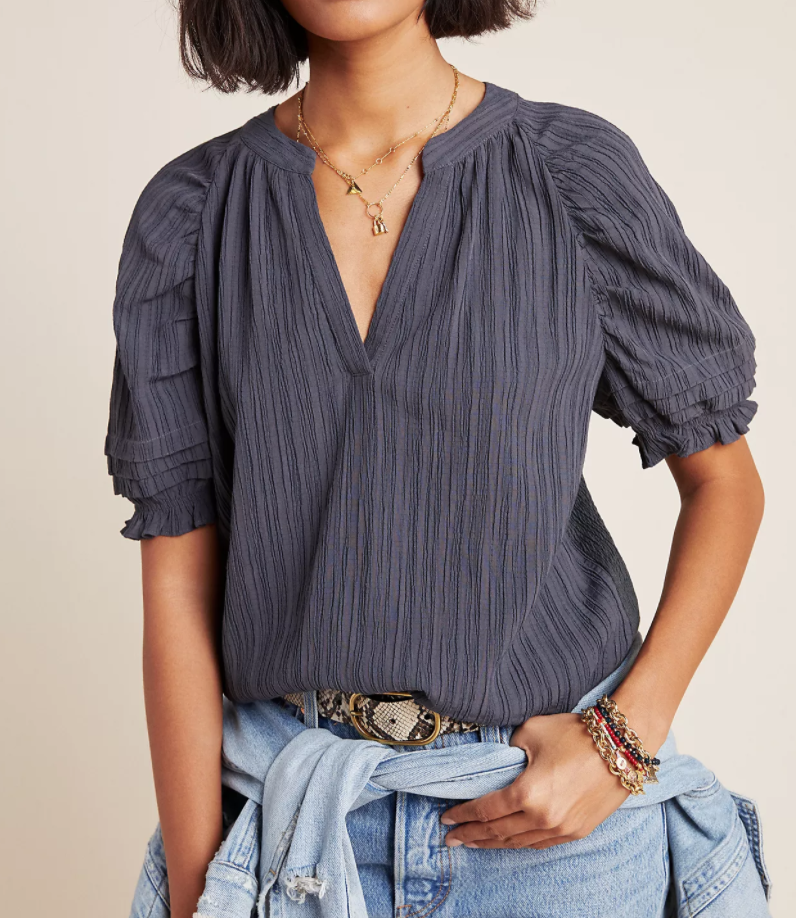 Such a pretty blouse. Unique and fun. Love this color, too.
LOFT SALE
At Loft, the more you spend the more you save, but no matter what you still will get 40% off or more. Here are some great deals.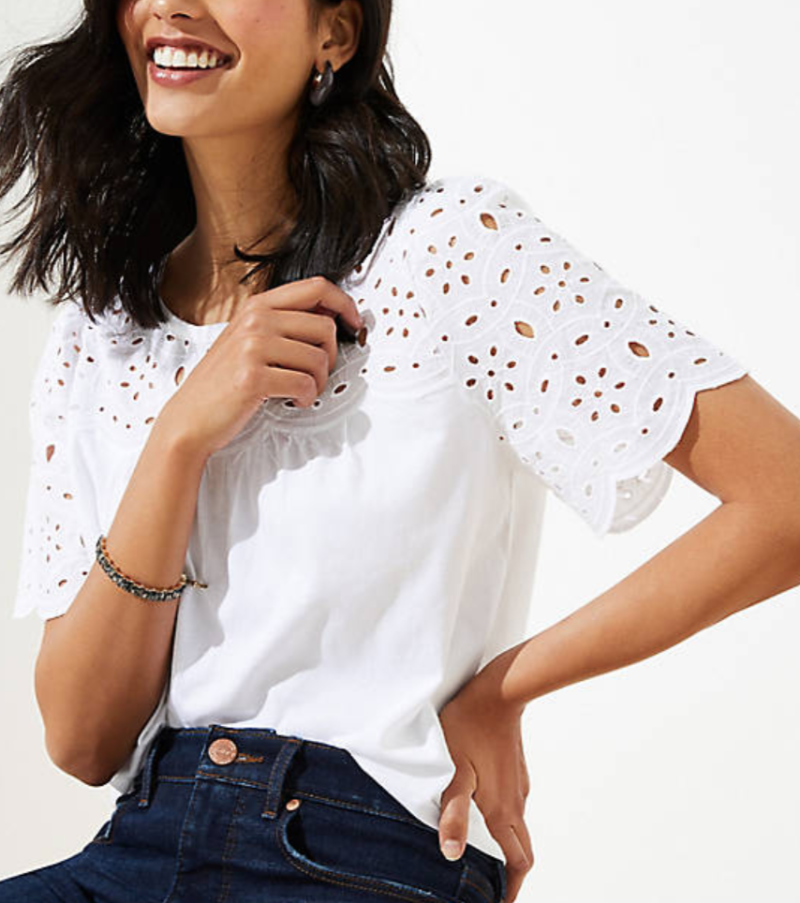 Adore this lace top. So feminine and classic. This will never go out of style. It is an extra 40% off right now.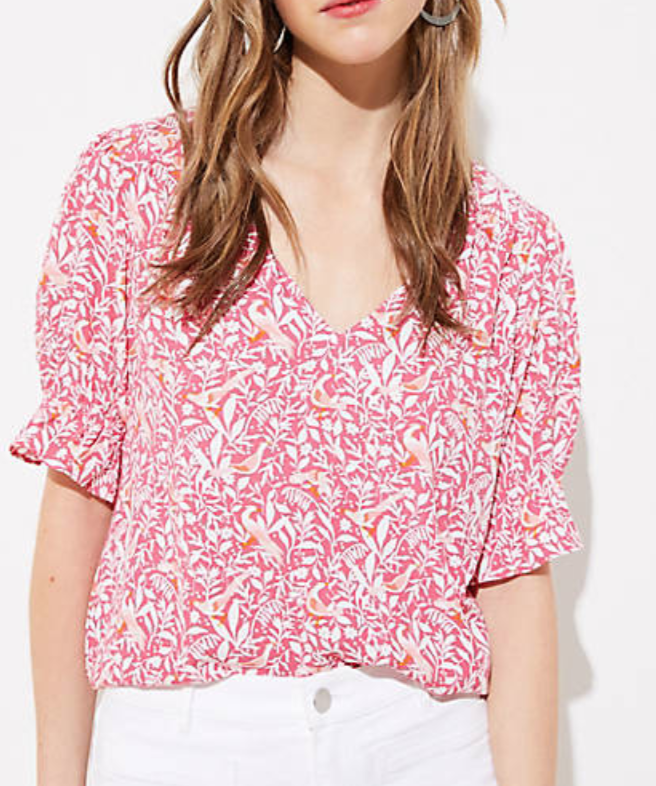 This blouse is gorgeous. I love the print and cut. Such a pretty and feminine look.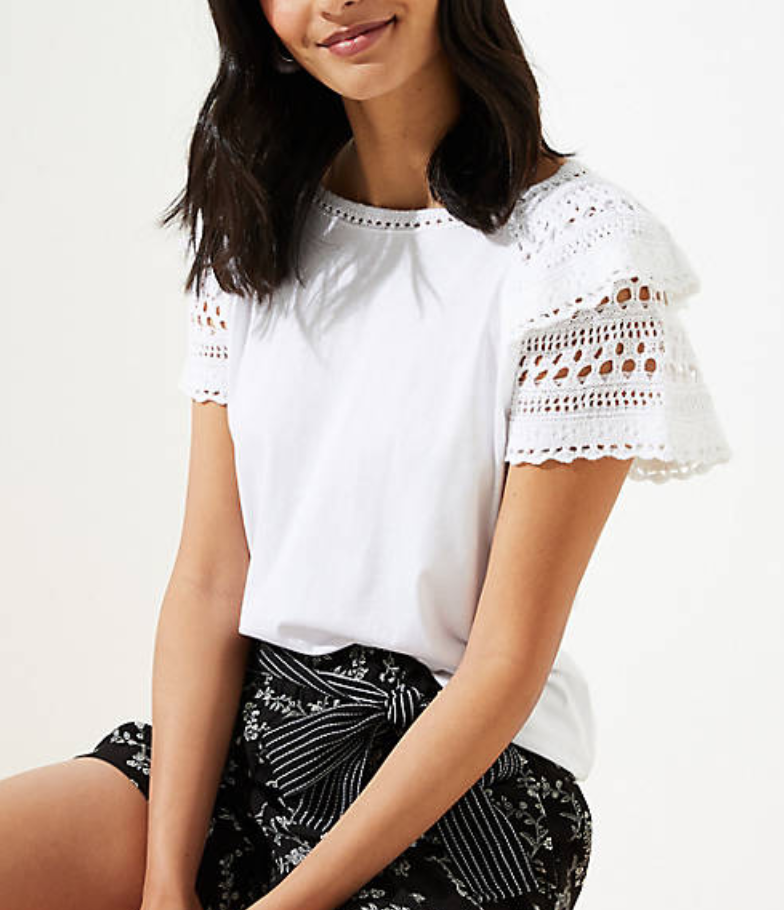 The crochet detail on this top is beautiful. My daughter just announced she wants to learn how to crochet. I guess I should have paid more attention when my grandmother used to do that. Excited to help her learn.
This lounge outfit is straight up darling. I may have ordered it. Just so comfy and cute.
NORDSTROM FINDS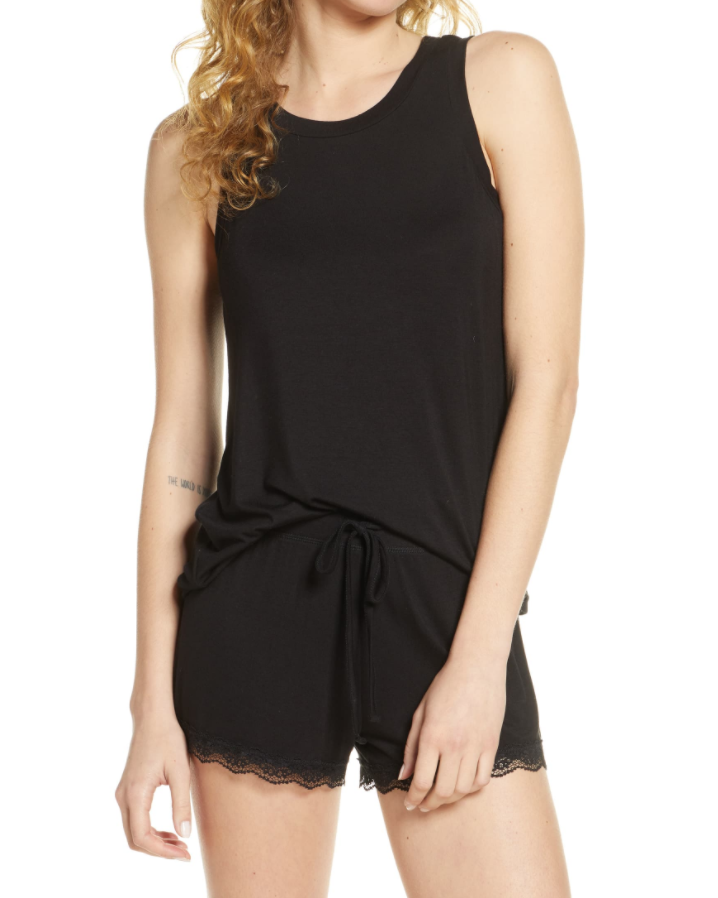 These shortie pajamas come as a set and are under $40. They come in three different colors.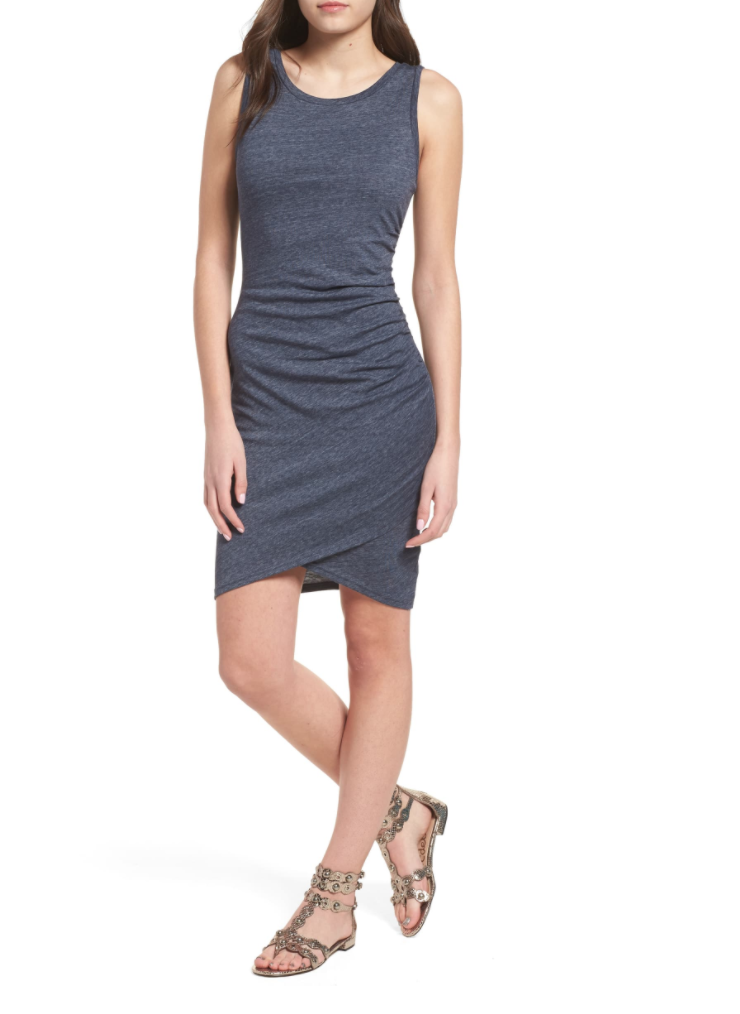 This dress has been a staple in my wardrobe for years. It's cute dressed up for date night but also darling with sneakers. Now under $40.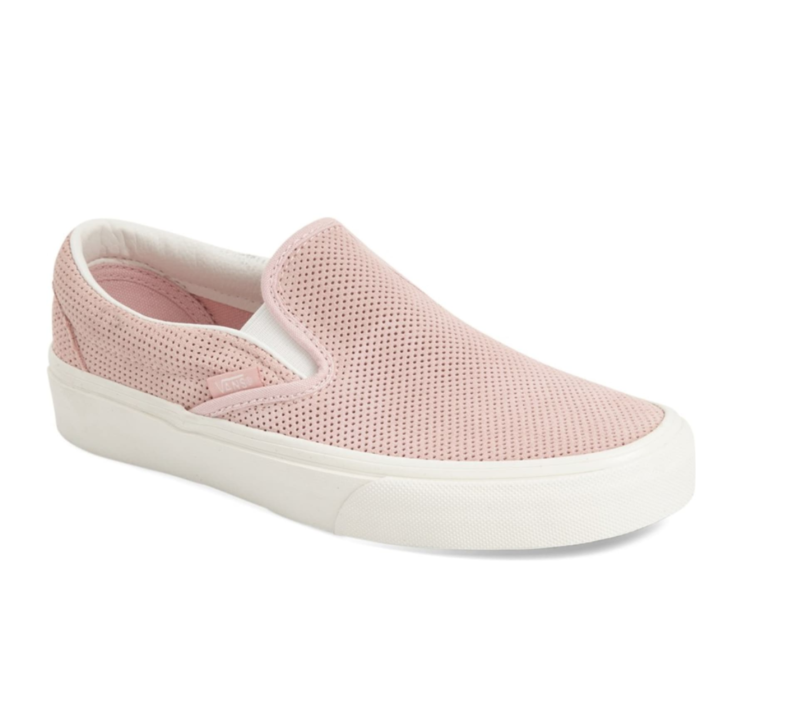 So darn cute. These pink Vans are great and 40% off. I have these in a light ivory color and love them.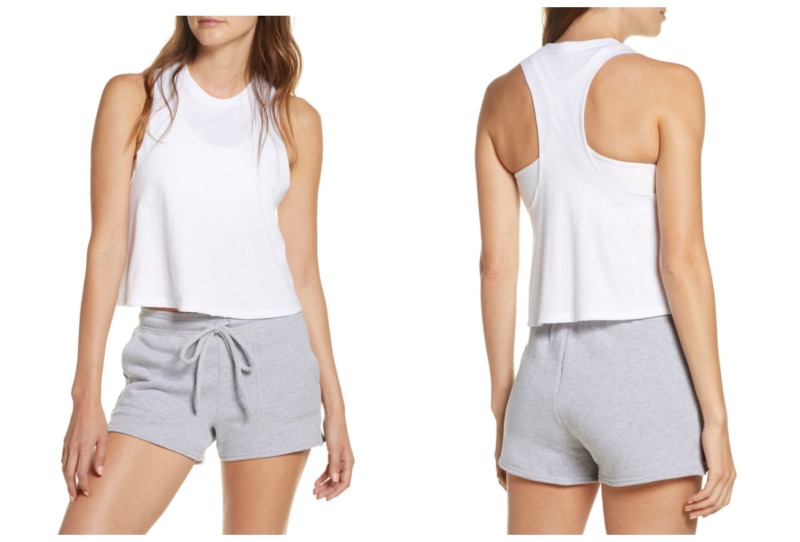 Such a great deal at only $14. Love this for lounging around or working out. Do you need to transition from sweatpants to shorts? These drawstring shorts are super cute and come in three different colors.
These white sneakers are a classic design and currently 40% off.
AMAZON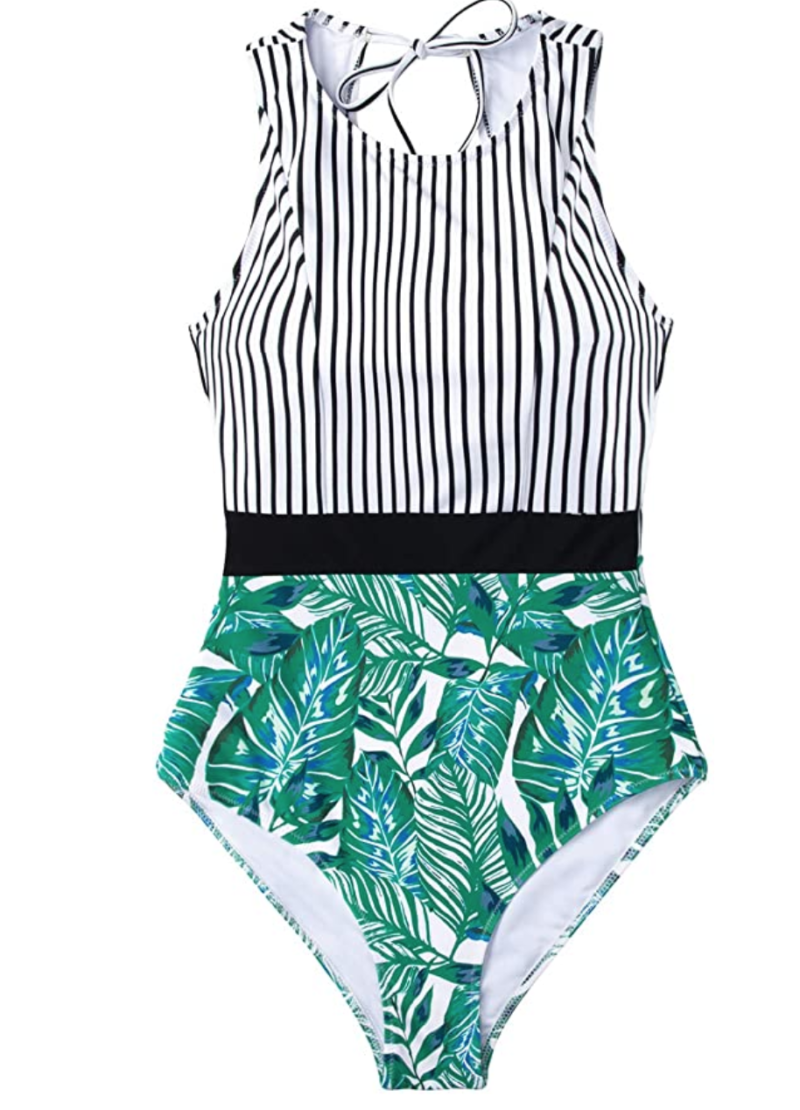 This darling suit receives excellent reviews and I love the pattern combination. I just ordered it for myself. The back on it is really cute! This floral one piece also receives great reviews and looks far more expensive than it is.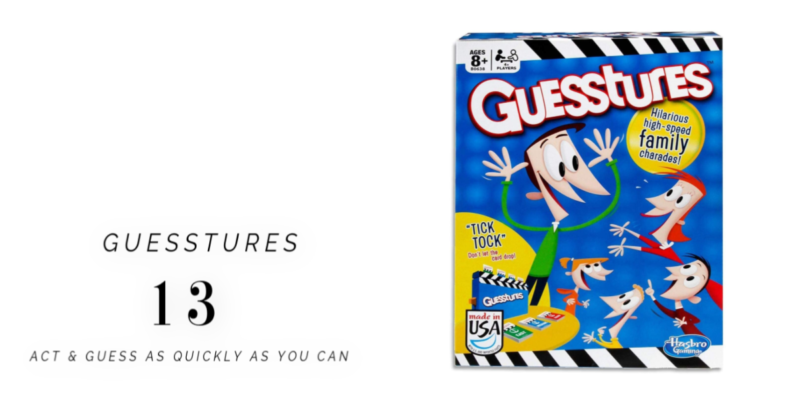 Did you catch my post on the 30 best games to play as a family. My kids gave Guesstures to their dad for this birthday and we've been having the best time with it. We laugh uncontrollably every time we play. Highly recommend!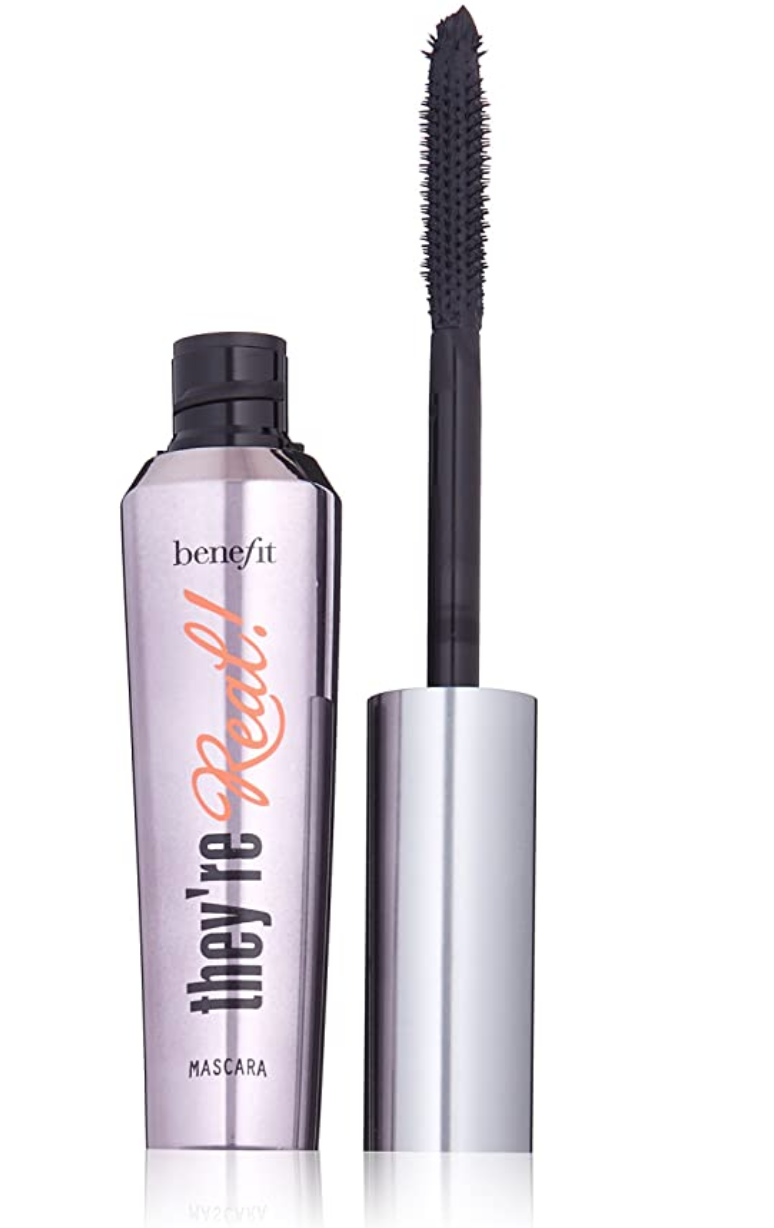 In beauty news, I adore this mascara. It adds such length and volume to your lashes.
Don't forget you can see all of my Amazon picks in my storefront.
POTTERY BARN SALE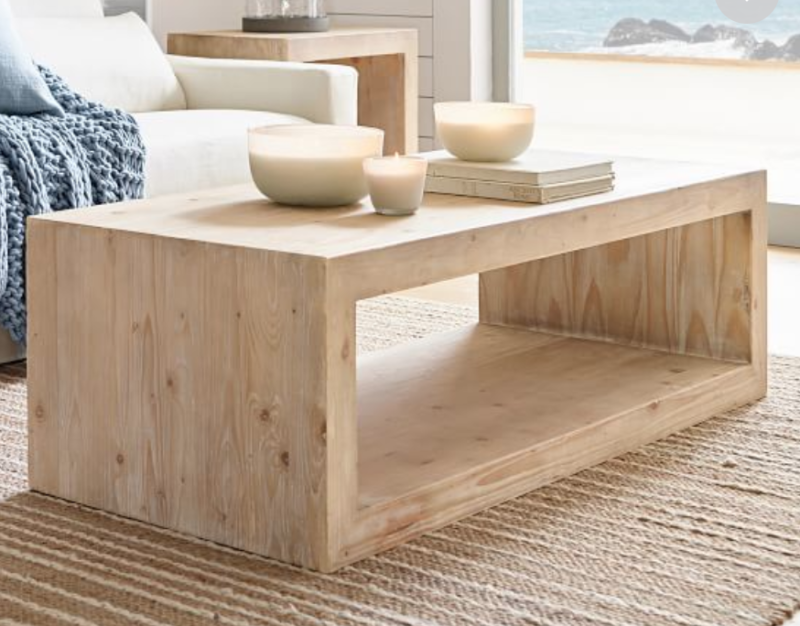 You can still get 20% off of your Pottery Barn order. While you may not be redecorating right now, I just had to share this table. I think it's absolutely beautiful. It reminds me of a McGee and Co. piece.
CORNHOLE TIME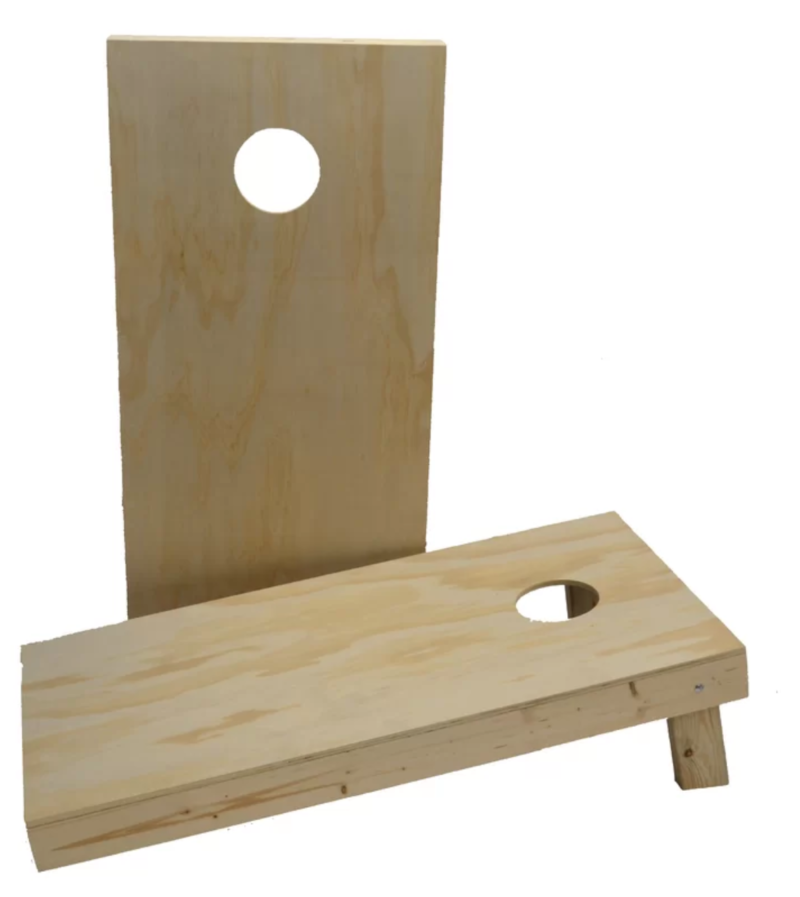 Many of you saw that we made a set and I will be sharing more on that this week. But if DIY isn't your thing and yet you still want to put your own stamp on a set for your family, you can buy an unfinished pair of boards. That is genius. Plus they are currently on sale.
And that's a wrap on Saturday Shopping. We've decided to finally finish our laundry room. We started it a couple of years ago and have left it unfinished. Wish us luck as today is demo day. I will share the progress on my stories. Make it a great weekend and stay safe, friends.