Good morning. We all slept in today which is unheard of around here. They say all teenagers sleep a lot. We are still waiting for that to kick in. We spent last night on our front porch listening to music and talking with the kids. As they grow, it's even more fun to get into serious conversations with them. And I continue to learn from them all the time. On a lighter note, I've rounded up some cute summer pieces in this edition of Saturday Shopping.
SATURDAY SHOPPING AT LOFT
Loft has some really darling pieces for summer. While we are still staying close to home, it's nice to have a couple of fresh summer tops.
tasseled tunic – extra 50% off
This beach inspired tunic is an extra 50% off making it just $20. It comes in three colors. Or there is this striped version which receives perfect reviews.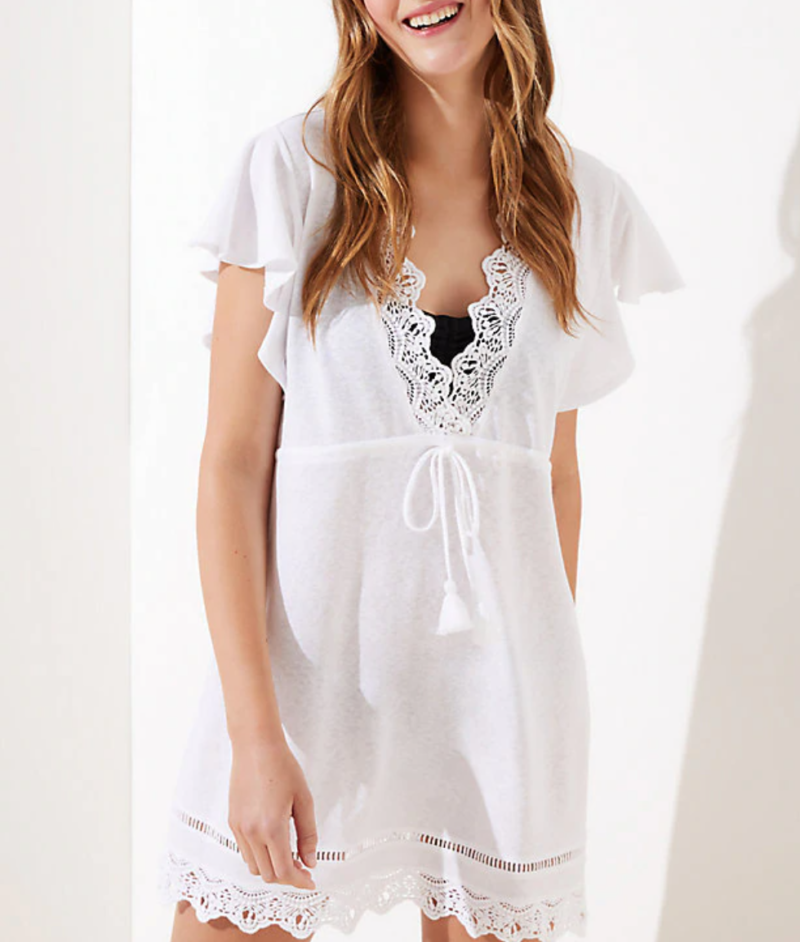 This beautiful coverup is so feminine and pretty. It's now 40% off. Or you could go longer with this striped maxi dress. Such pretty colors.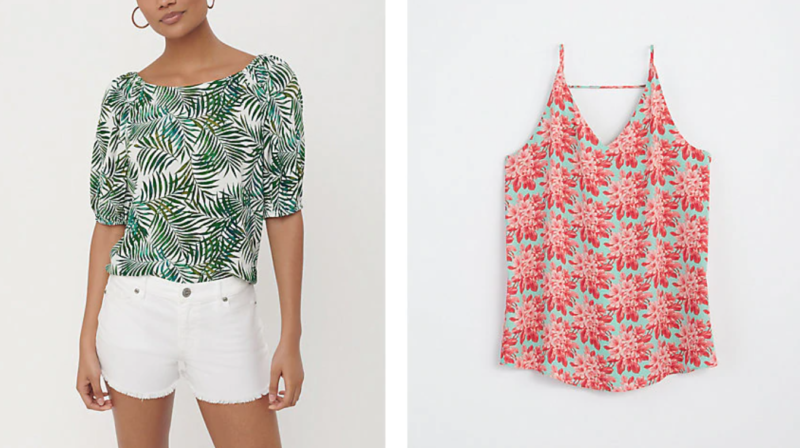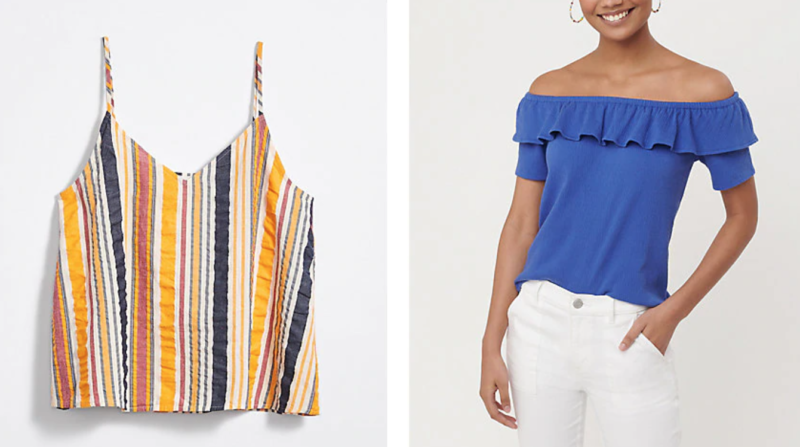 palm | floral | stripes | blue
These tops are all best sellers and currently on sale. The floral one is just so darn cute.
I am totally in love with this top and it's now 70% off. Plus great reviews.
ANTHRO
Anthro is having a huge sale. You can receive 30% off all shoes, clothing and accessories. Plus their sale section is always my favorite.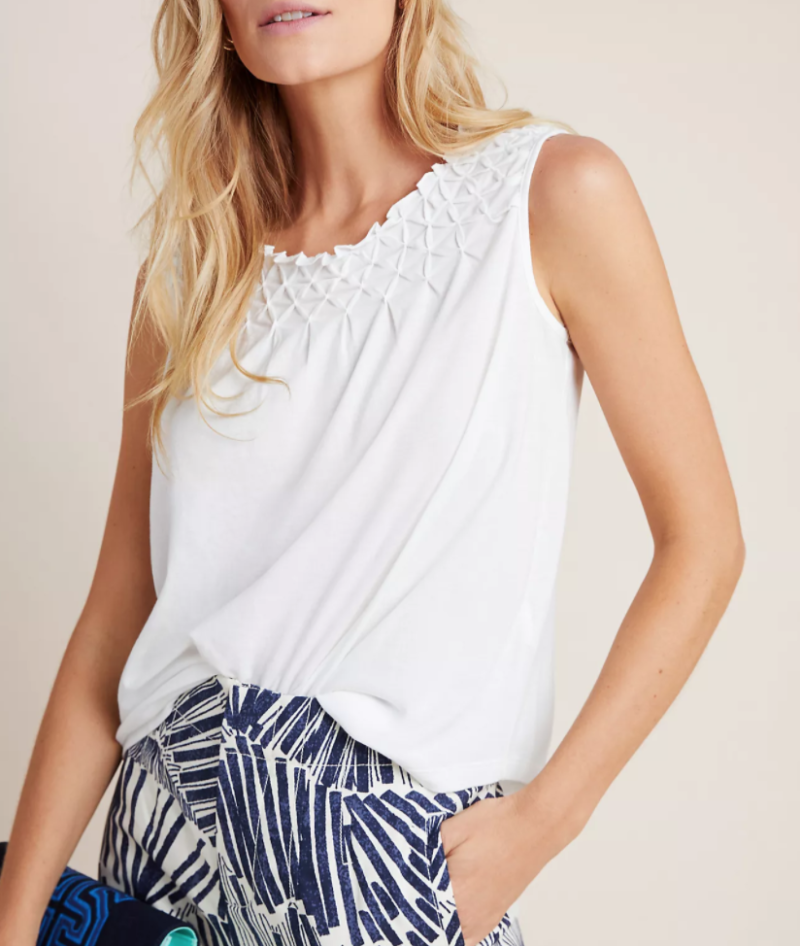 Such a pretty top. You can check out the entire tag sale here (all 50% off).
NORDSTROM
Everything Honeydew makes is so incredible soft. These jammies are under $40. So cute.
AMAZON TRY ON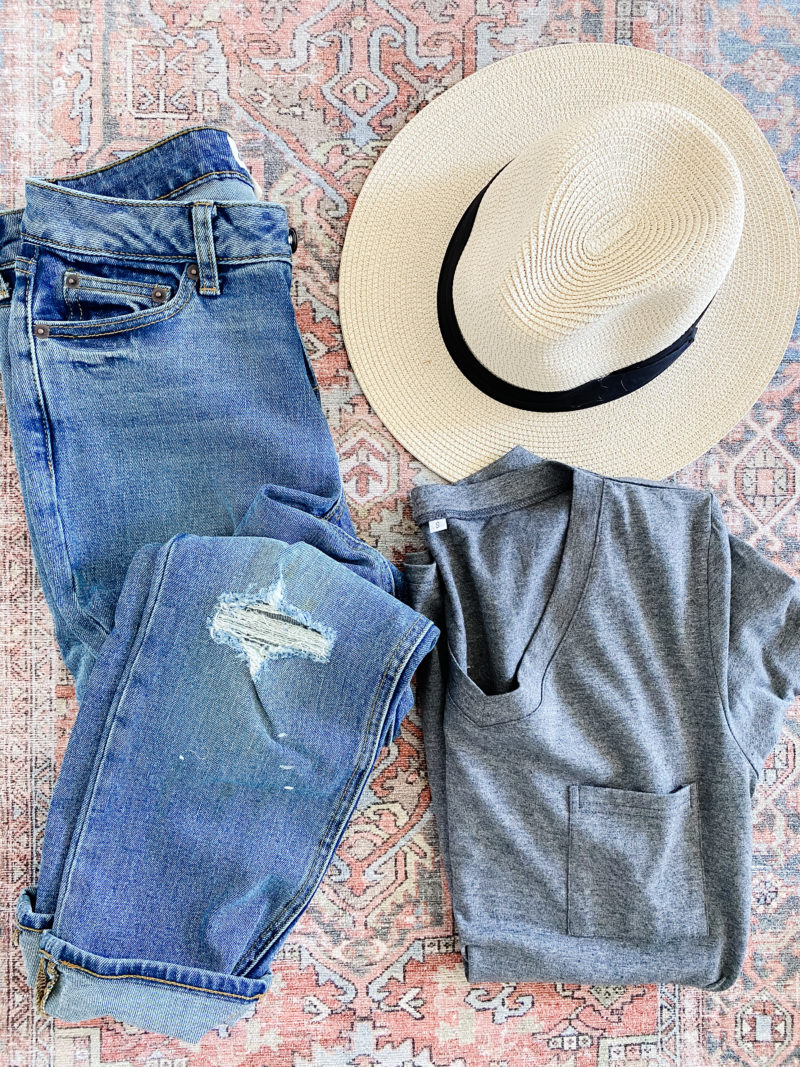 I ordered a handful of basics from Amazon and wanted to share the try on with you. Let's get to it.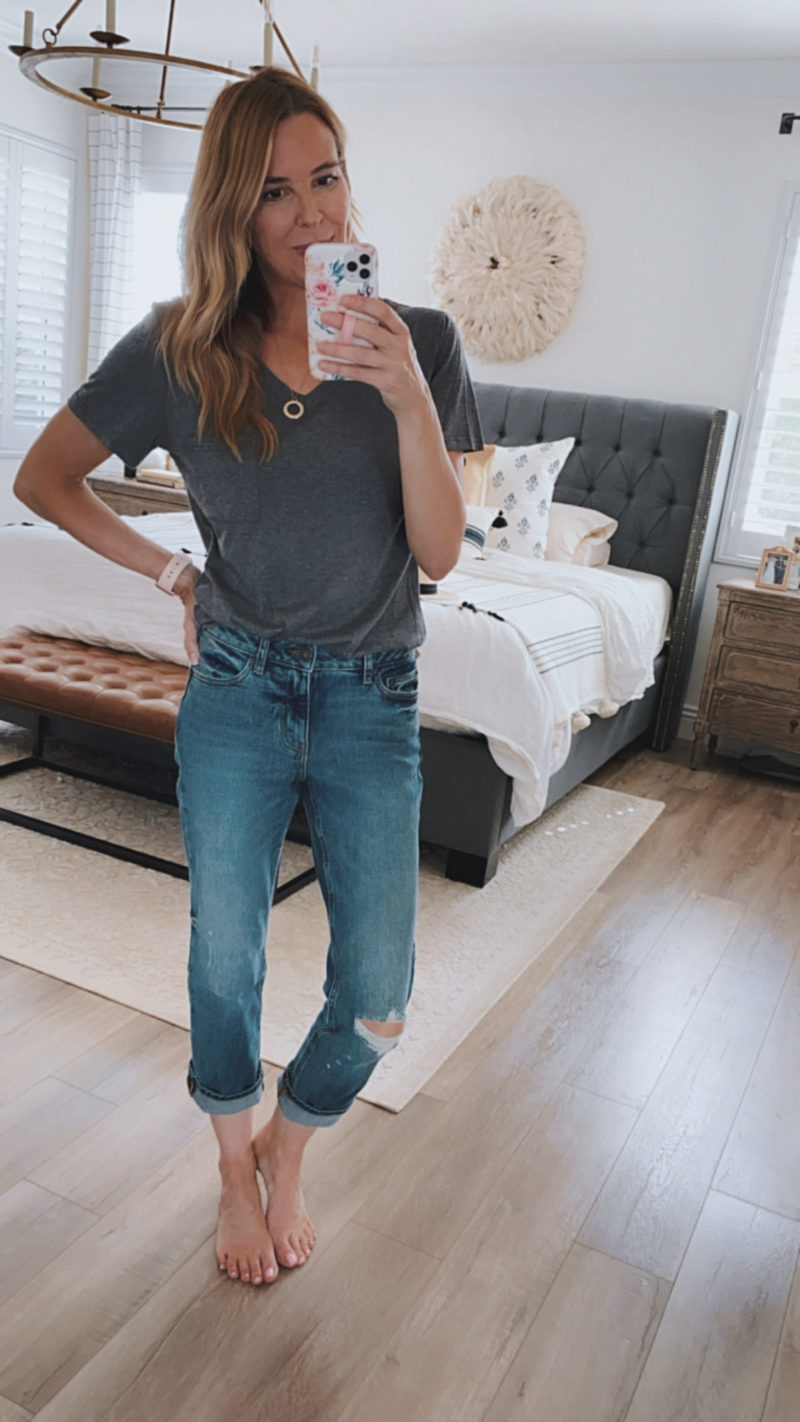 I was pleasantly surprised with this gray tee. It's very soft and a great weight. I'm impressed with the quality. While the v is not as deep, it reminds me of the Madewell version only a thicker feel. Plus it comes in a ton of colors.
I went with my usual size in the jeans (25) and they fit more like a boyfriend jean. I like them but I am not head over heels for them. Having said that, they are comfy and they are under $30.
DARLING TOPS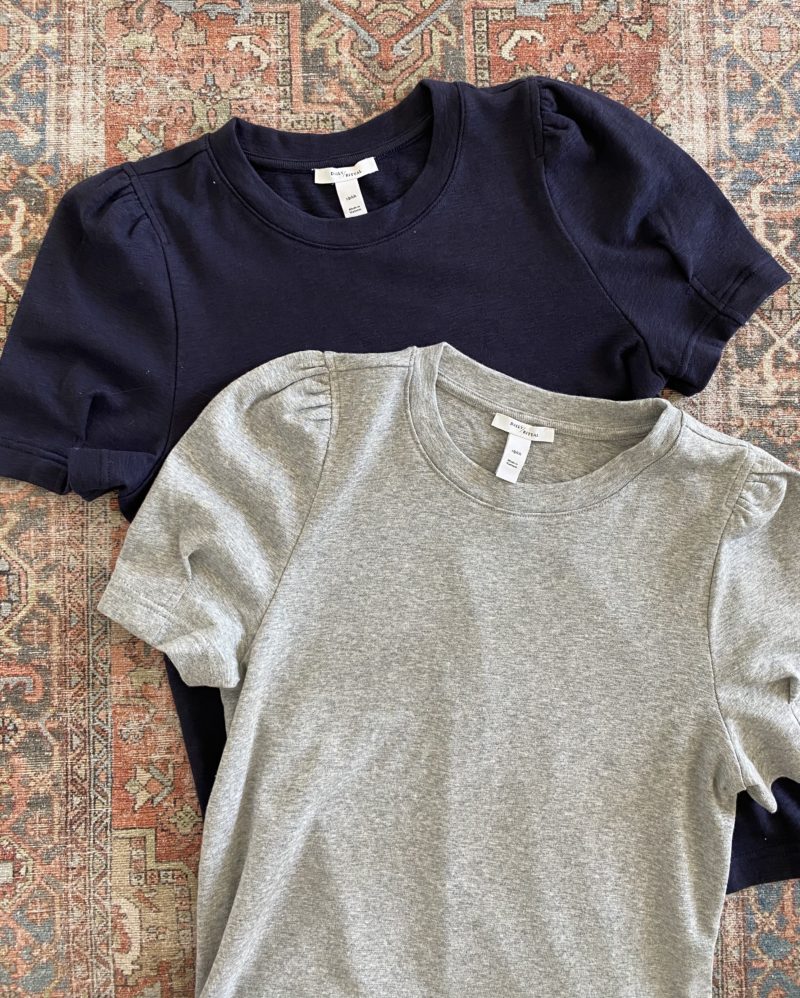 I give these tops five stars. No joke. I LOVE them. In fact the second they arrived I wore the gray one. They are a really nice weight (not too light) and have cute puff sleeves (but not too puffy). They are incredibly soft, too. I bought the size small and love how it fits.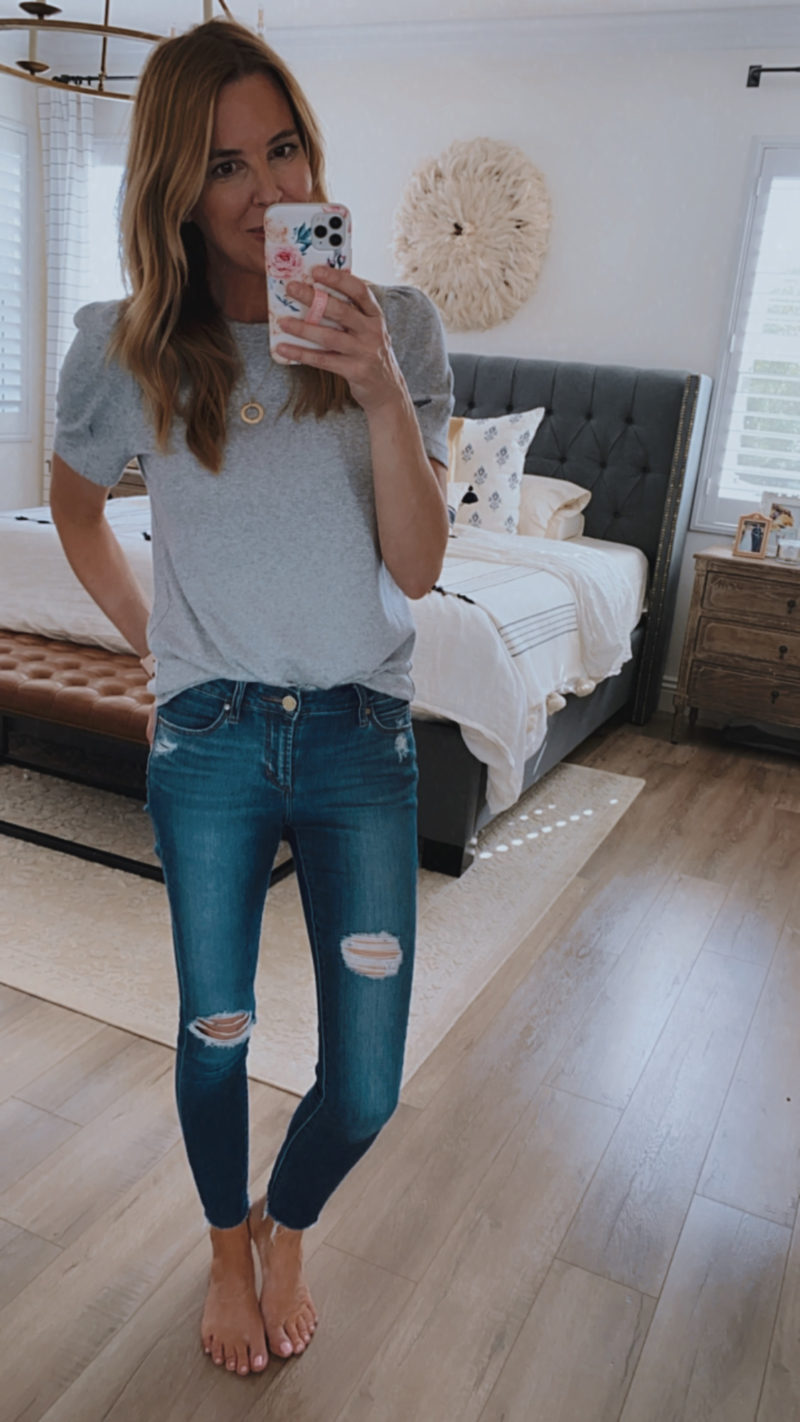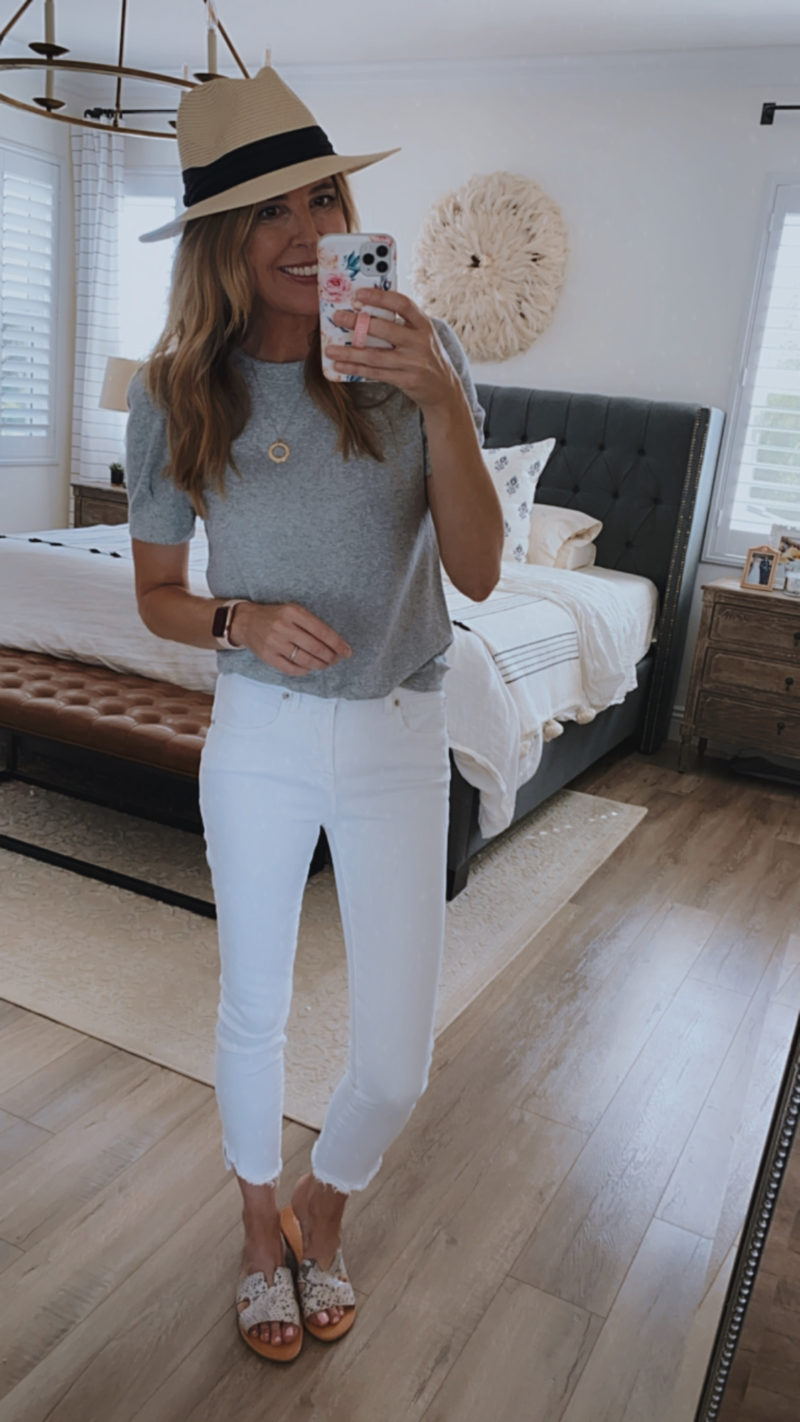 puff sleeve top | white jeans | hat
The navy is darling for summer. I like it paired with white jeans.
SUMMER THINGS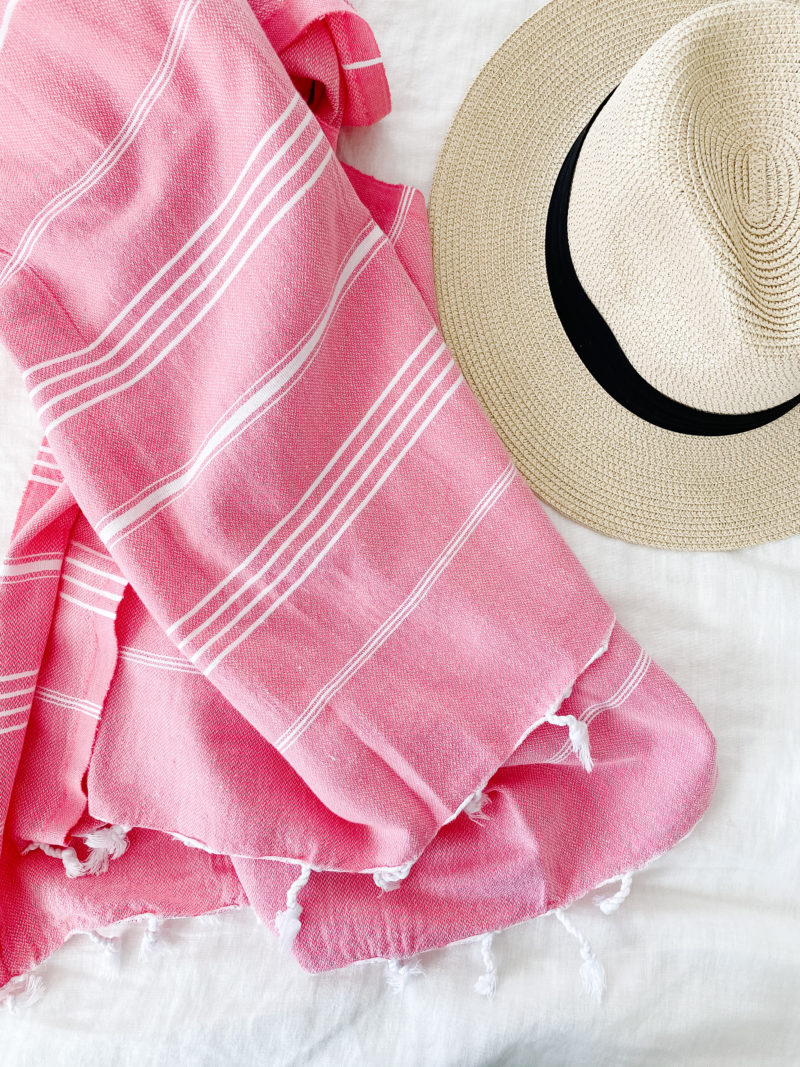 Yes to the beach towel! I am definitely buying these as gifts. They come in one million colors and are fantastic. I love a Turkish towel because when we head to the beach they don't take up the space of a traditional bulky terry cloth towel. The hat is an awesome summer purchase.
LITTLE BLACK DRESS
little black dress | heels | handbag
Ladies! Now Amazon is famous for changing up prices, but the last time I looked this darling little black dress was $20. What?! It's so good. I absolutely love the way it fits. I am 5'7″ and wearing the size 4. It's a perfect fit and not too short. It's really pretty belted, too. I could see this being a great dress for work or for an evening out. It comes in a few different colors, too.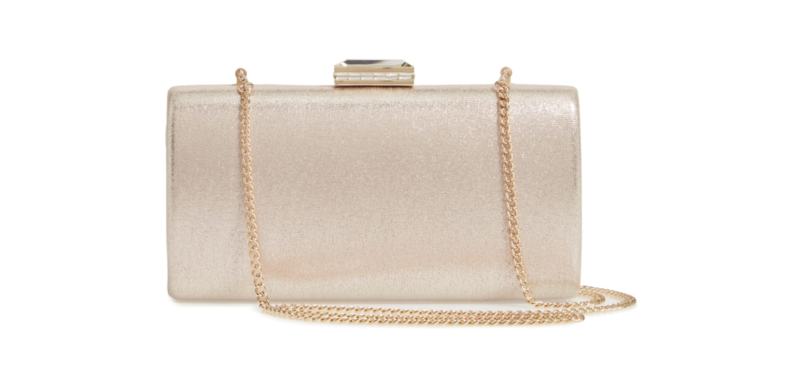 I've carried this evening bag for years and adore it. It's no longer sold, but this one is quite similar and 60% off. Such a great deal.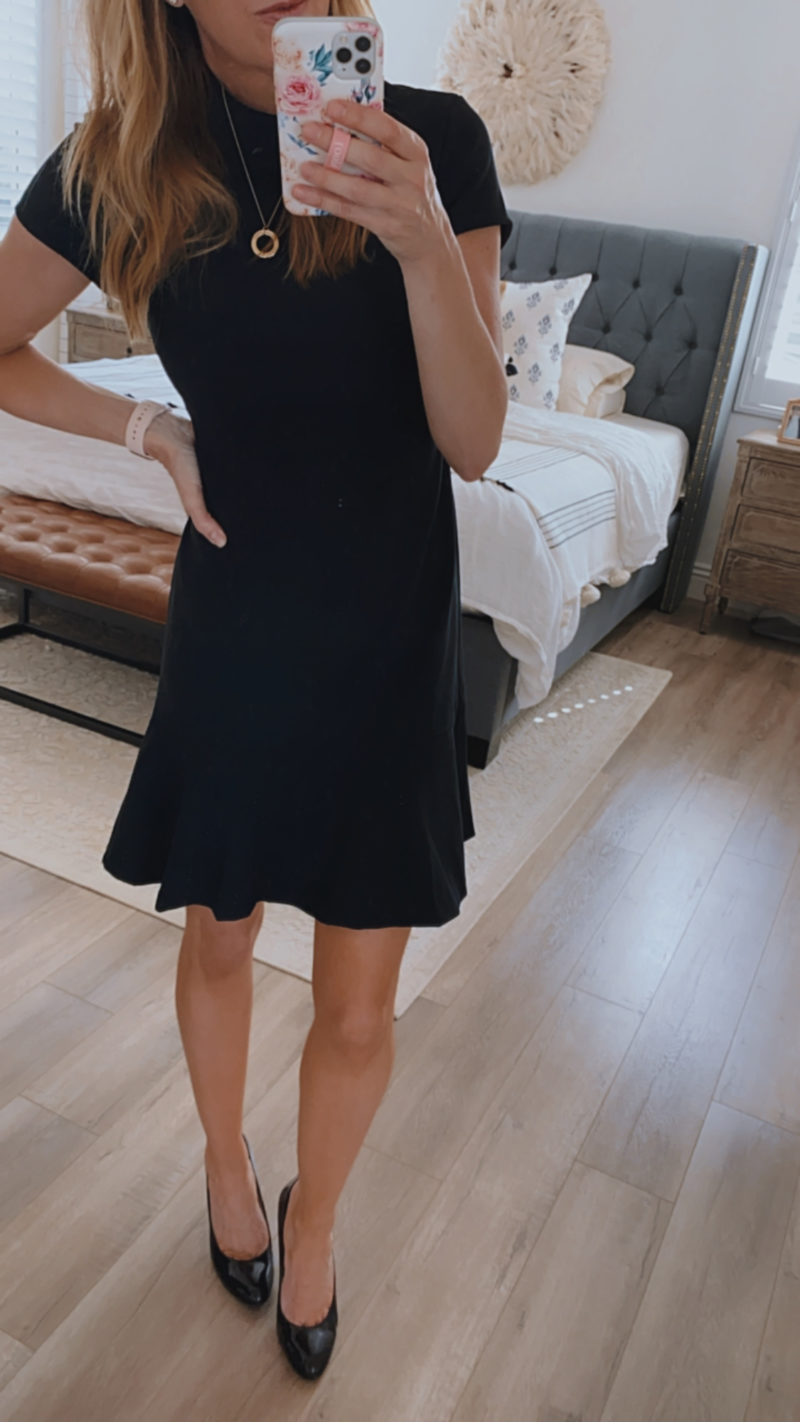 little black dress | heels | handbag
AMAZON HOME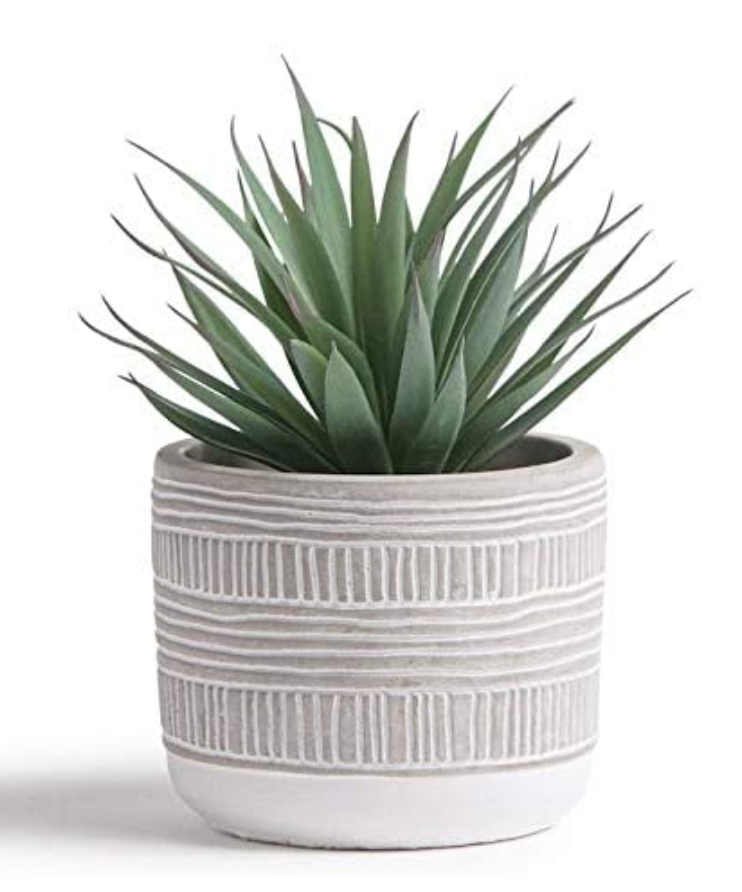 Girls, grab one of these before it's gone again. It's 7″ and the best faux succulent I have seen. I have it and have more on hand for hostess gifts. It's such a great Amazon find. You can see more of our home favorites here.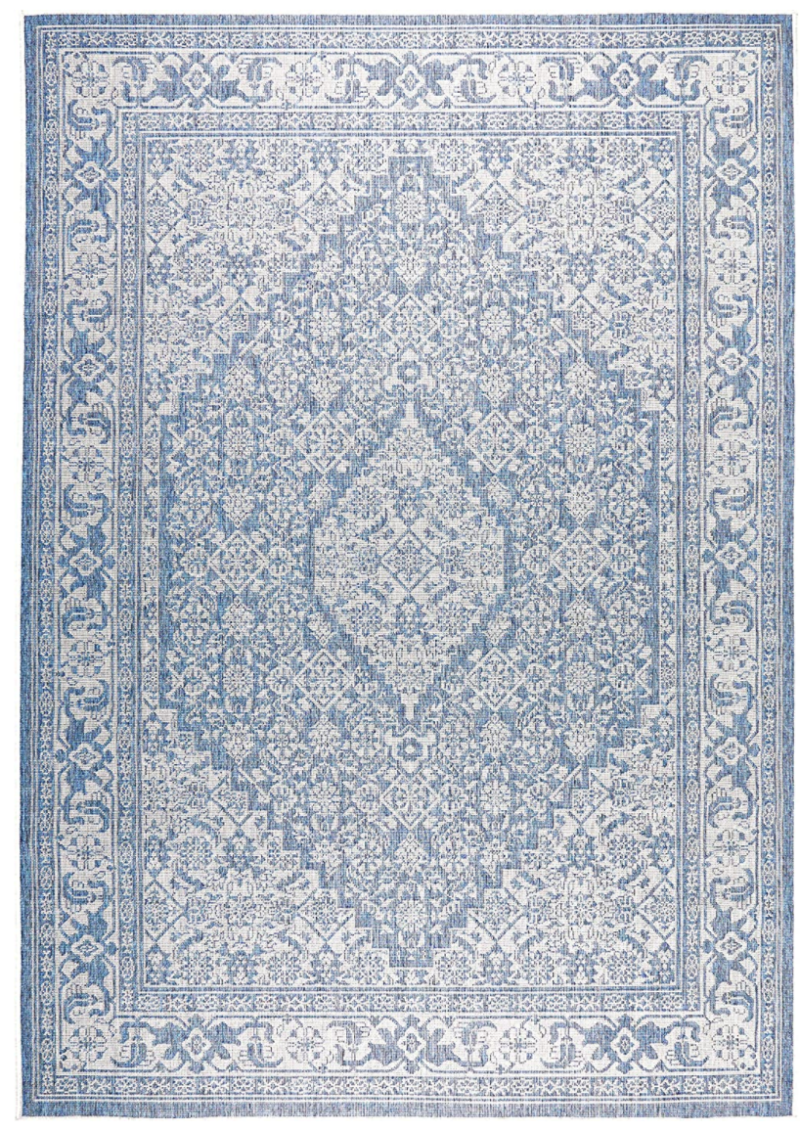 I love the color and print of this rug. It instantly adds so much charm to an outdoor patio.
USE DAILY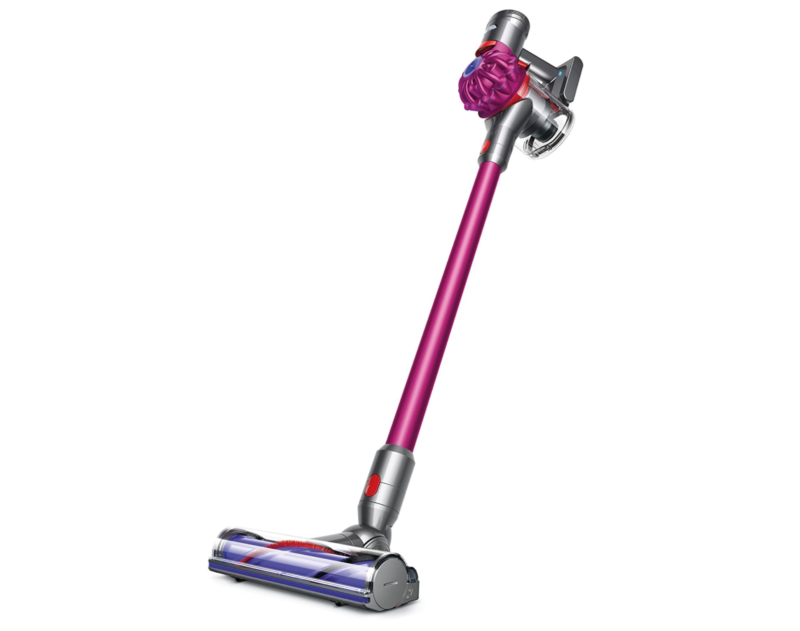 Just a heads up that this Dyson is the lowest price I have seen it. There are newer fancier models available, but this is the one we have and LOVE. No joke we use it every day. Maybe twice a day. In fact my daughter vacuums the downstairs every night after dinner. We truly love this thing.
OUTDOOR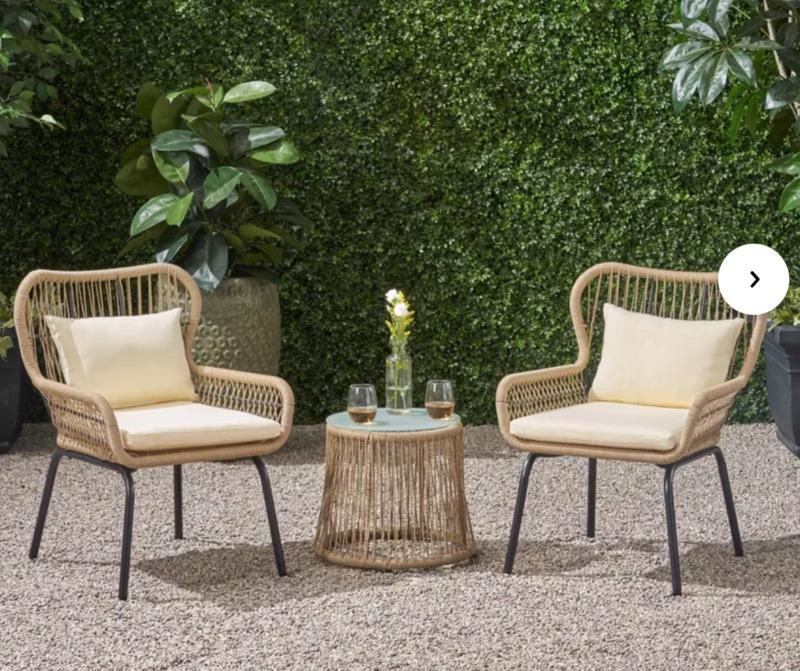 This conversation set is so chic and fun. It receives excellent reviews and is 20% off. This is another cute set.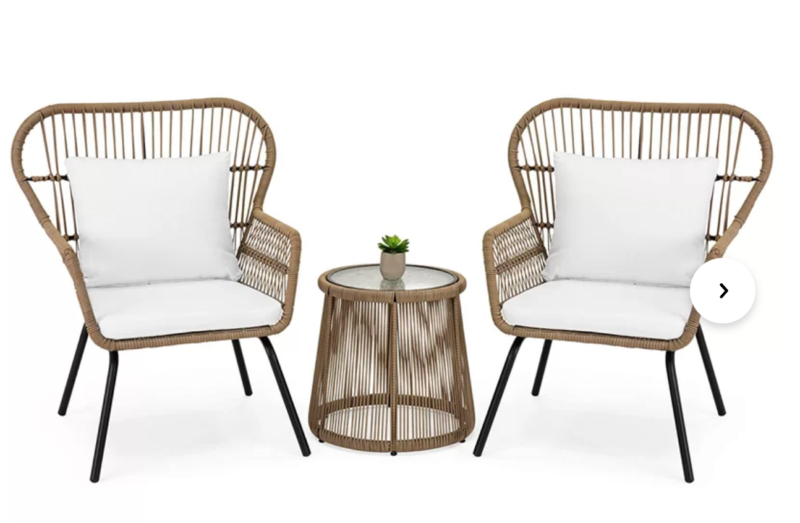 This one is under $400 and also has excellent reviews. So great for a small patio or front porch area.
Target has really stepped it up. I thought this was from Serena & Lily. So pretty. You can shop this outdoor collection here.
MORE SUMMER STEALS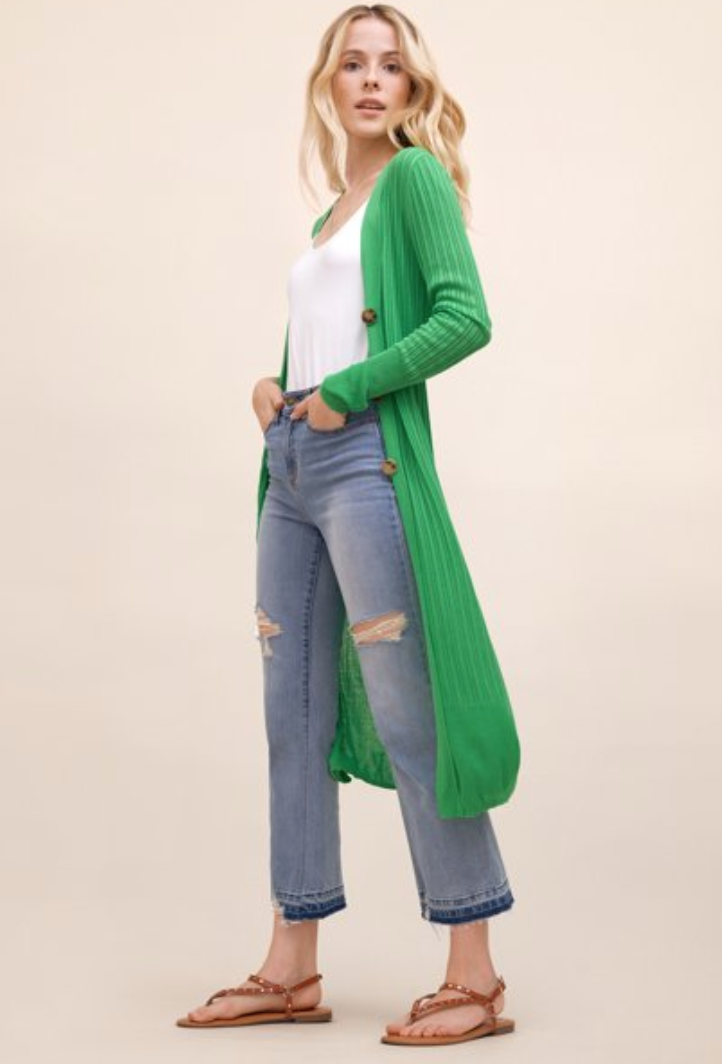 long cardigan – comes in so many colors
Love this long cardigan. It's lightweight and comes in awesome colors.

These are all cute summer finds and well-priced. This striped dress is under $25.
Ok, friends. I am off to take my daughter to volleyball. They have started practices with many precautions and it's nice for her to be back in the swing of things. I hope that this weekend you find some time to relax and be calm. I'm finding that more and more important these days. See you back here on Monday.