Are you ready for some Saturday Shopping? How was your week? It's been unusually cold and rainy here which has been a nice change for us. It makes me love staying home and getting things done. Or just lounging. Not much on the agenda today besides laying low. Rounded up a few sales and things we are loving lately.
GAME CHANGER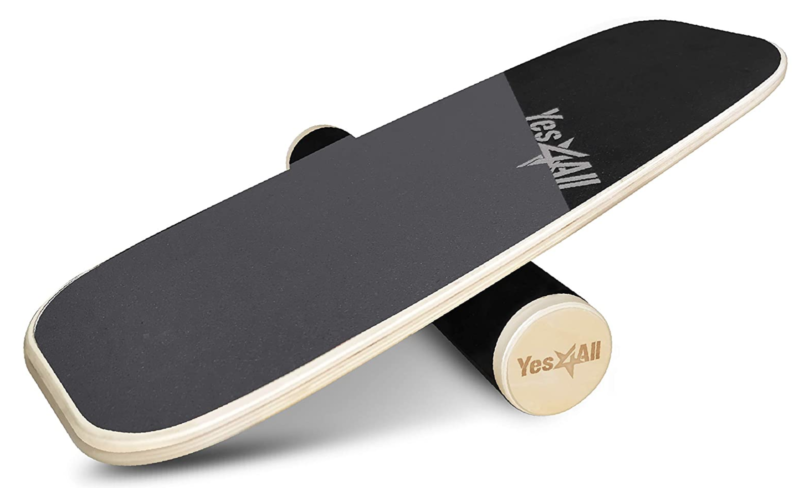 Do you all have a balance board? My son had been asking for one for so long and we finally bought it. Why didn't I buy one sooner? If you are not familiar with it, it's a great for balance and strength. It's great for your core, posture, visual sense and coordination. There are three settings to ease into using it. My son plays ice hockey and he is always looking for ways to get stronger. But theHUGE benefit has come from him using it in between his virtual classes to get out his energy and to do something physical. It's been a total game changer. He probably hops on this thing 8-10 times a day. I love that it's quiet, he isn't necessarily working up a sweat and needing a shower in between classes, but it gives him a great outlet. Just wanted to share in case you all have someone who might benefit. Of course our family gets competitive and we all hop on. I'm a work in progress on this thing!
MCGEE AND CO SALE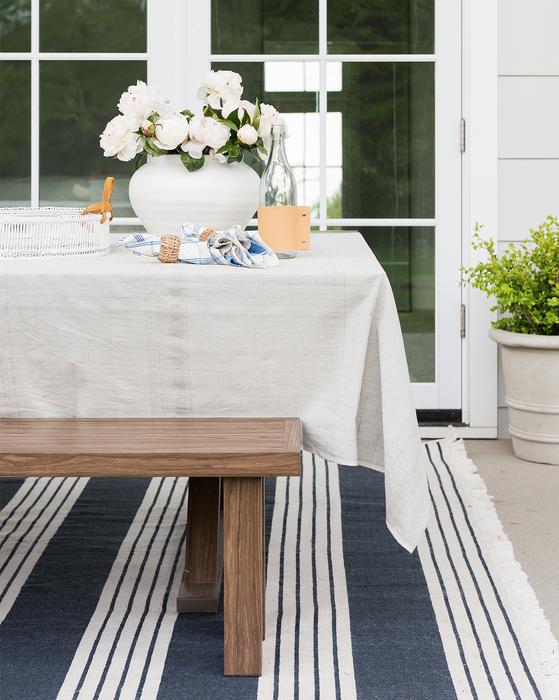 This navy rug is so good. Classic and on sale. The smaller size is great to pair with a doormat at your front door.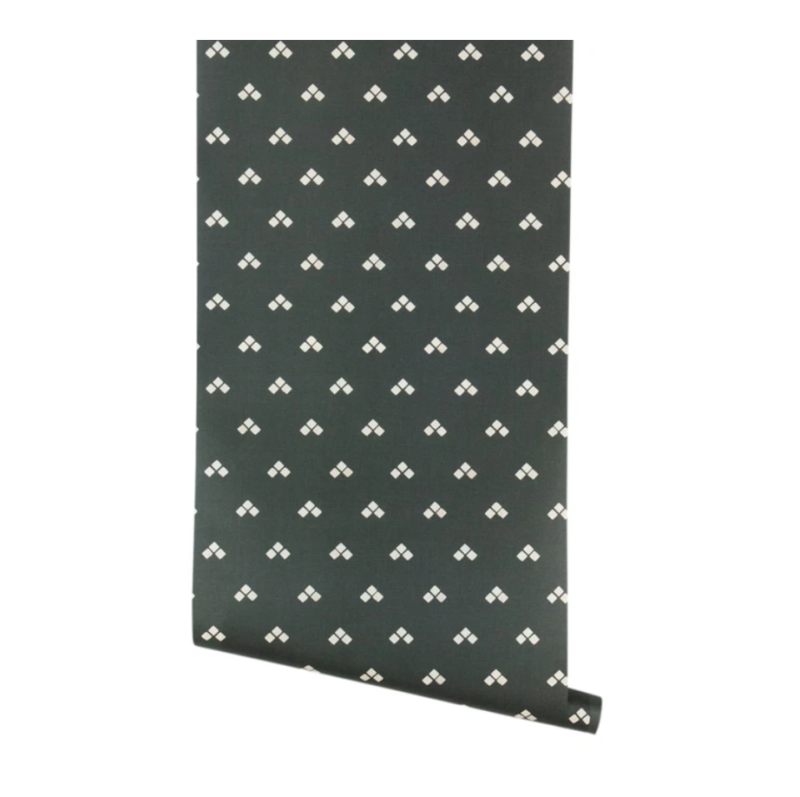 This geo print wallpaper is really pretty and on sale. I love the idea of using it in a small hallway or behind shelves. It would make a great feature wall.
Loving this. I have been looking for a shelf for my daughter's bathroom. This isn't quite long enough but what a cool design. And only $16.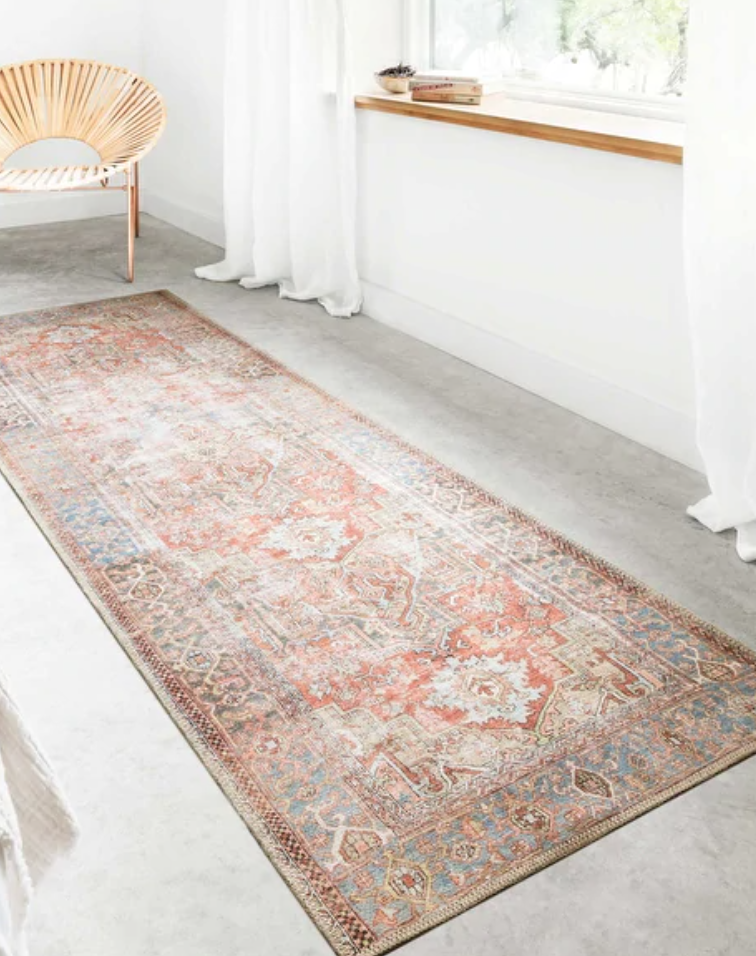 This rug is on sale and I am so tempted to buy one for our closet. We already have it in our hallway. Is that weird to have two of the same rugs? Maybe. It's just so good. My sister put one in her bathroom and it looks amazing.
EQUILIBRIA SALE
Just an FYI that Equilibria is offering 50% off (of retail price) your first month subscription. I recommend the Balance Box to start so you can try the soft gels and the drops. You all know I am very thankful for the difference this has made for me. Quality sleep every night and far less stress. It's not something that causes me to feel any differently, but I don't go to worst case scenario and I feel more calm when dealing with stressful things. And stressful things seems to be the norm these days, am I right?! The subscription is key because you want to stay consistent with it. You can use my code: athoughtfulplace50 for the discount. If you have questions, feel free to email me or check out this post.
VUORI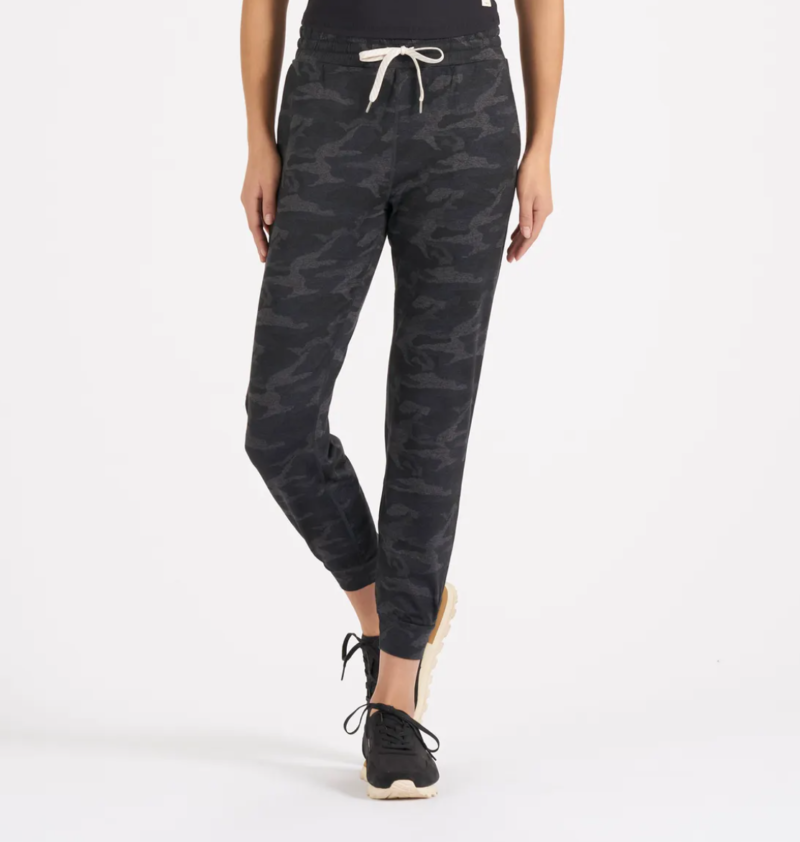 These are not on sale but I know so many of you are huge Vuori fans. Loving this camo version of the jogger.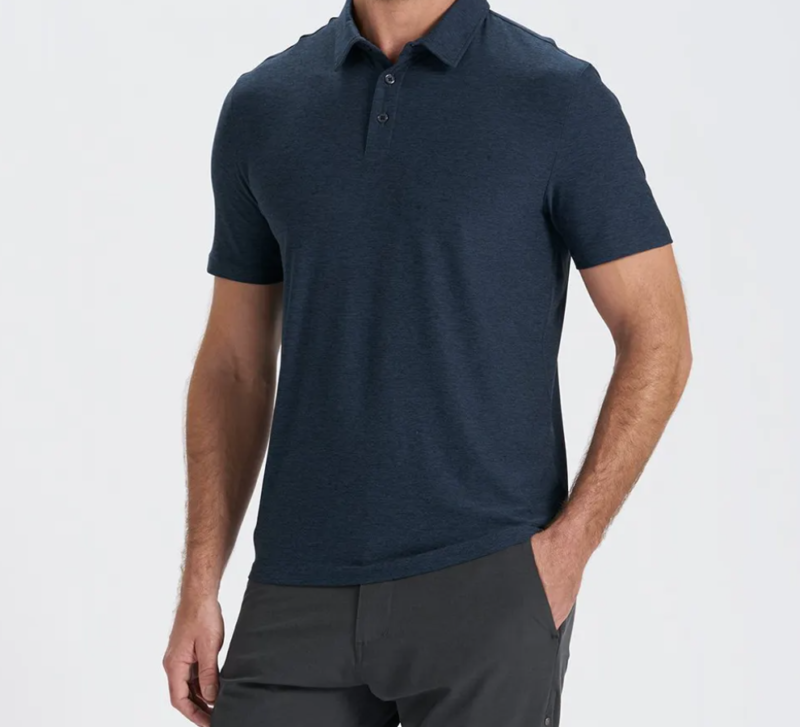 I gifted two of these shirts to my husband for Christmas and he absolutely loves them. They are buttery soft and wash very well. Just FYI in case the man in your life needs new shirts.
NORDSTROM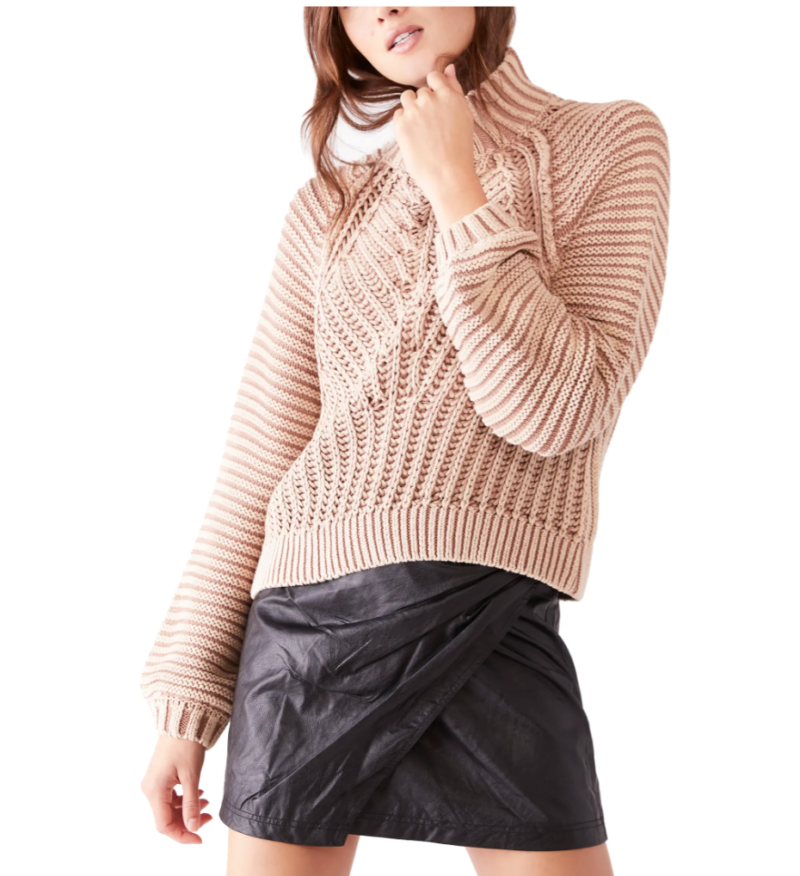 This super cute Free People sweater is on sale and comes in multiple colors.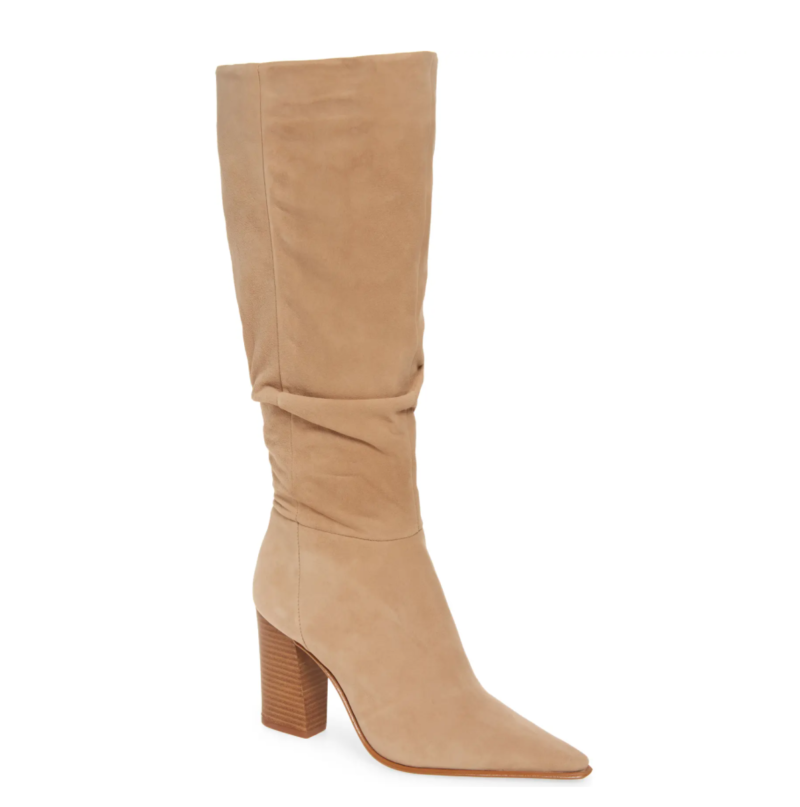 These pretty boots are 50% off. I just wore them last night.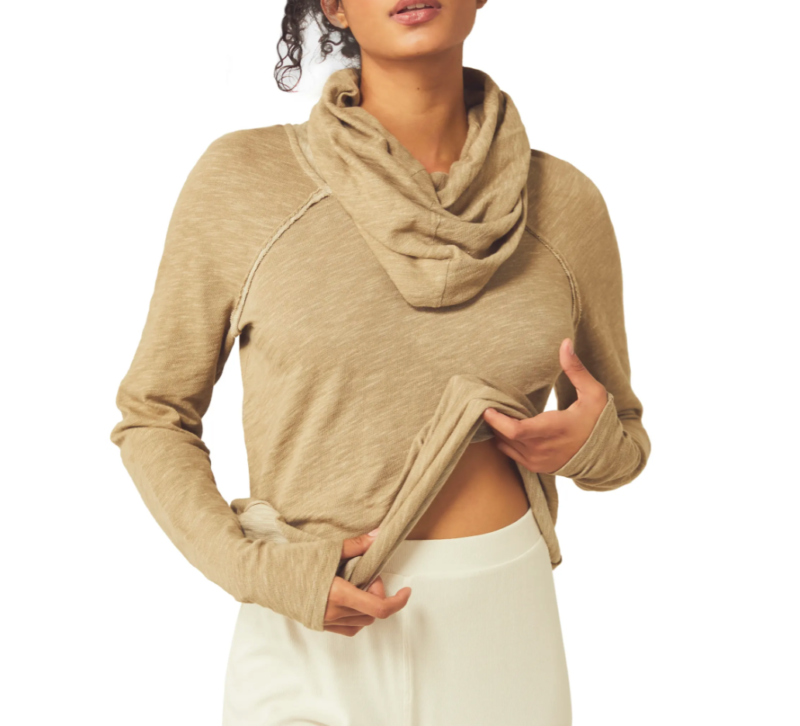 This cowl neck pullover is 40% off and now $39. I love mine, especially with leggings.
This new arrival robe is not on sale but I thought it was really cute. I am not always a fan of a bulky robe. This one comes in two colors.
CODE UPDATE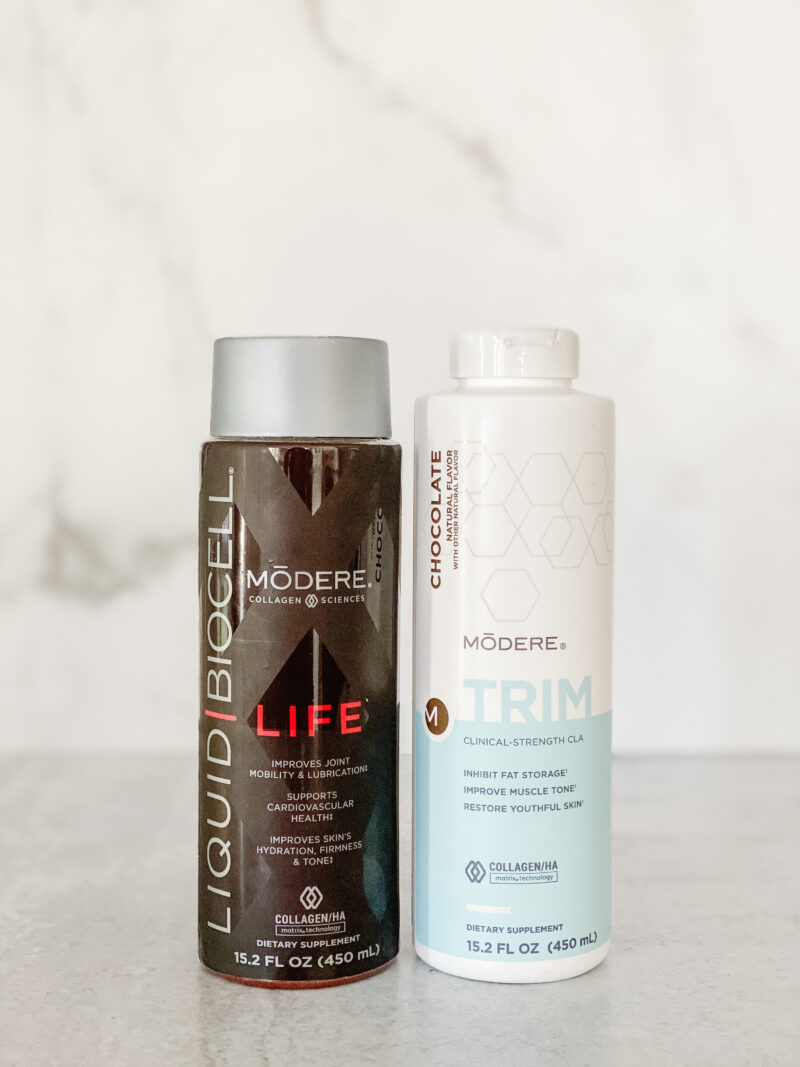 Just an update on my discount code for liquid collagen. You can now use the code: COURTNEY for $10 off if you are a first time customer. After two months of taking it I have noticed so hair growth, longer and stronger nails, and hydrated skin.
HEART SWEATER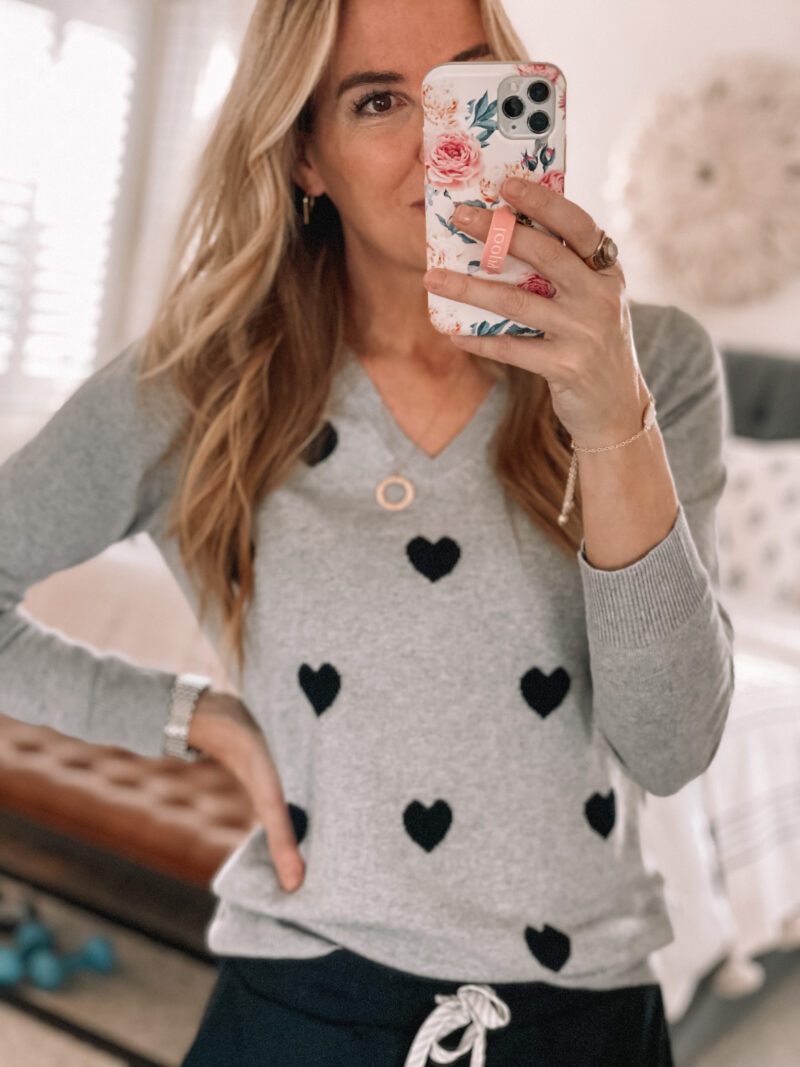 Do you remember this sweater? So cute for February. I recently paired it with this faux leather jacket. Great combination.
ANTHRO
You girls now I only shop the sale section at Anthro. And right now it's an extra 40% off. That's the best!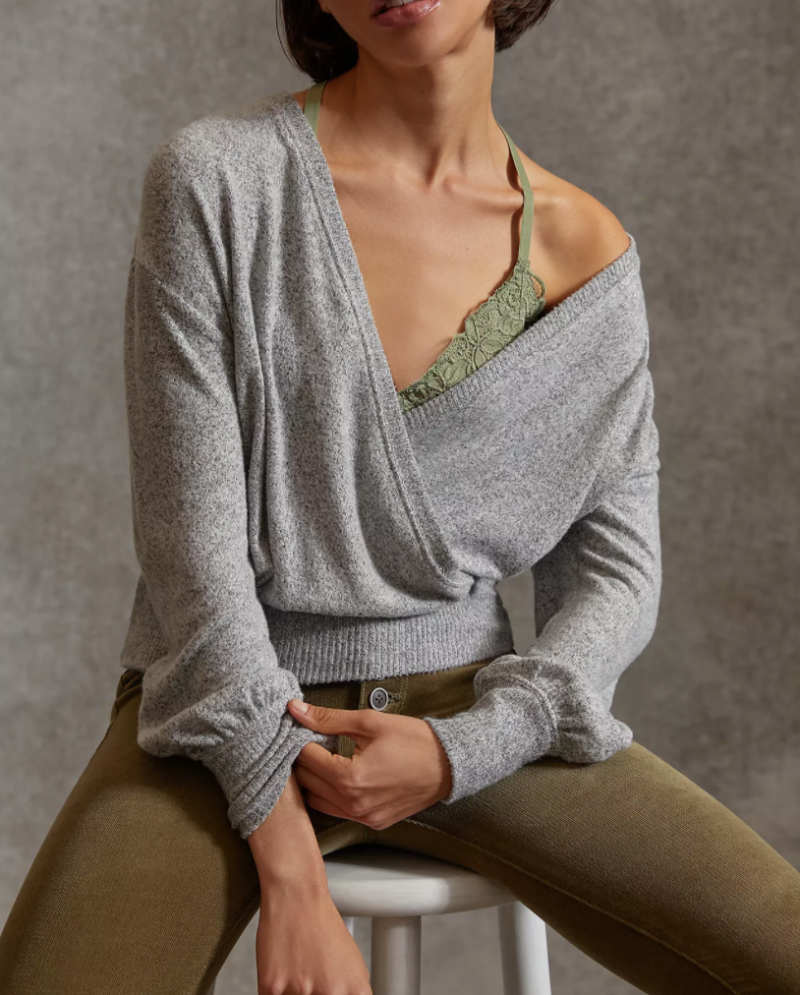 I am a big fan of this style of top. I love the look at it's an extra 40% off the sale price.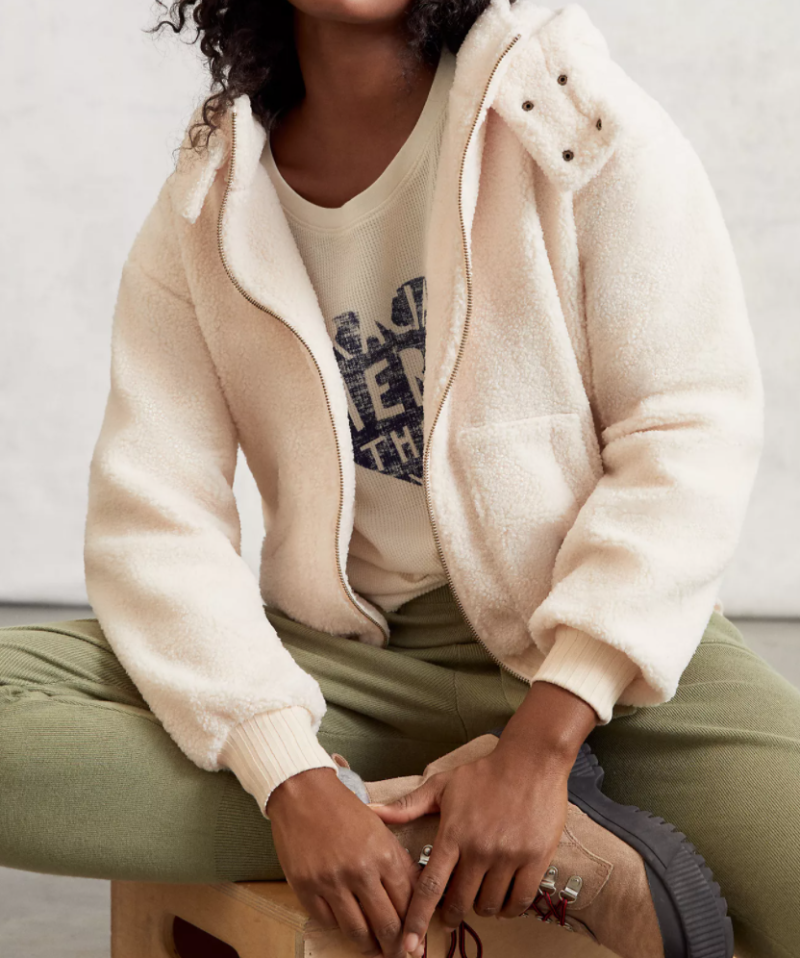 sherpa hoodie jacket $118 $42
LOFT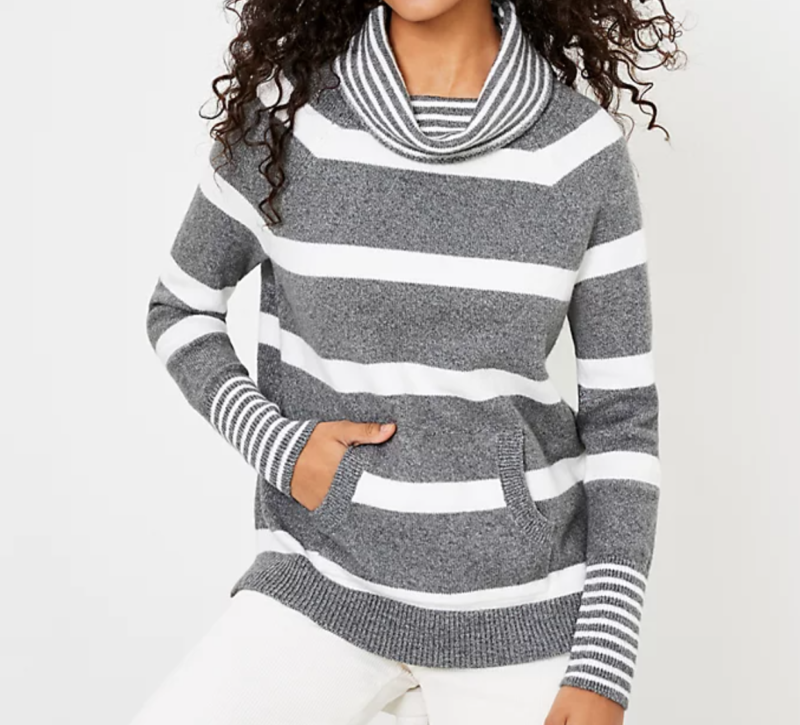 Loft has some great pieces for 50% off right now. This stripe pullover is darling.
Headed out for a walk in the crisp air before hitting up the to-do list. It's always so pretty right after the rain. I hope you have a wonderful Saturday with the people you love.