Cheers to the weekend. I hope you had a great week. I woke up before the sunrise this morning which is beyond rare. The birds were chirping and the idea of a hot cup of coffee got me out of bed. Something tells me I will be napping later today. But might as well get a jump on Saturday Shopping.
ANTHROPOLOGIE
Everything in the sale section at Anthro is now an extra 50% off.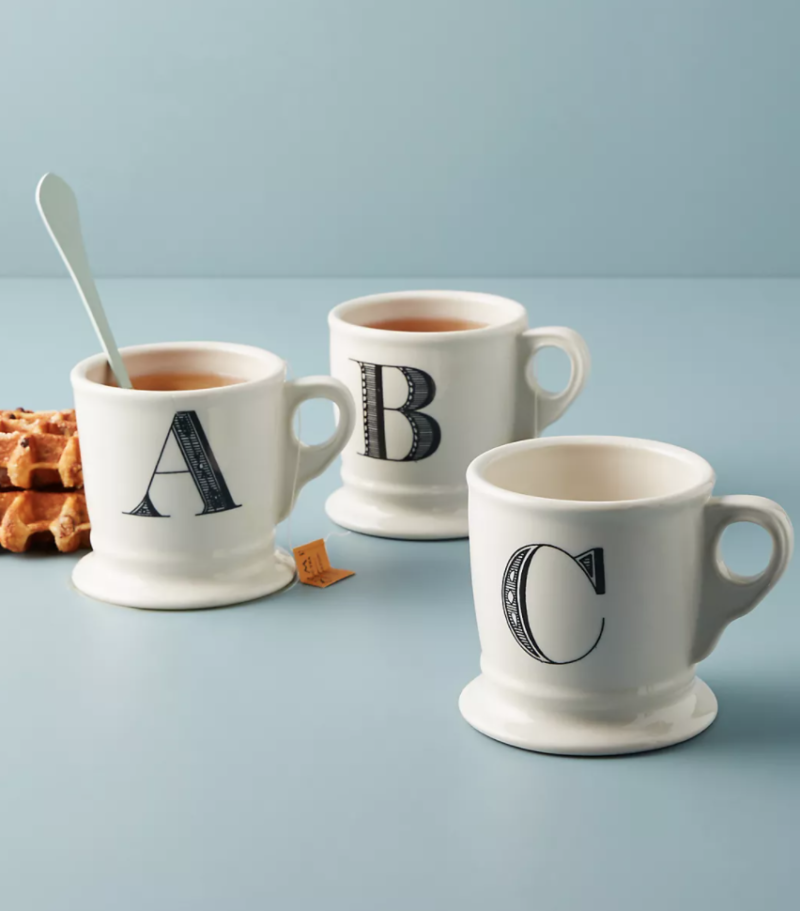 These mugs are flying but with the extra 50% off, they are only $5.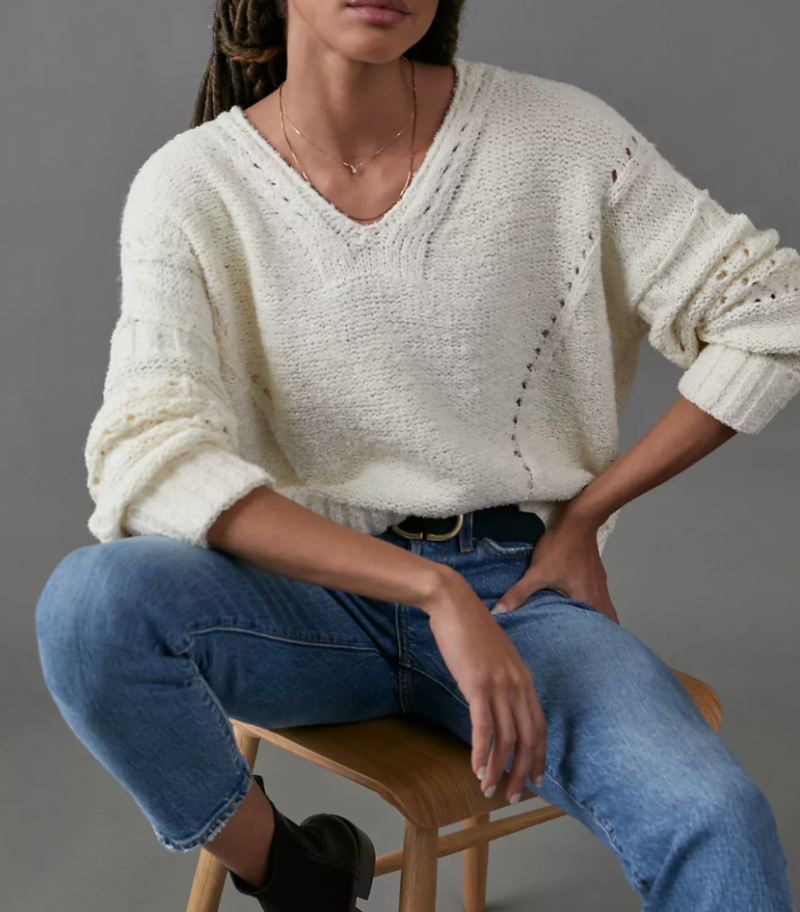 Remember this cute sweater? Now it's an extra 50% off the sale price.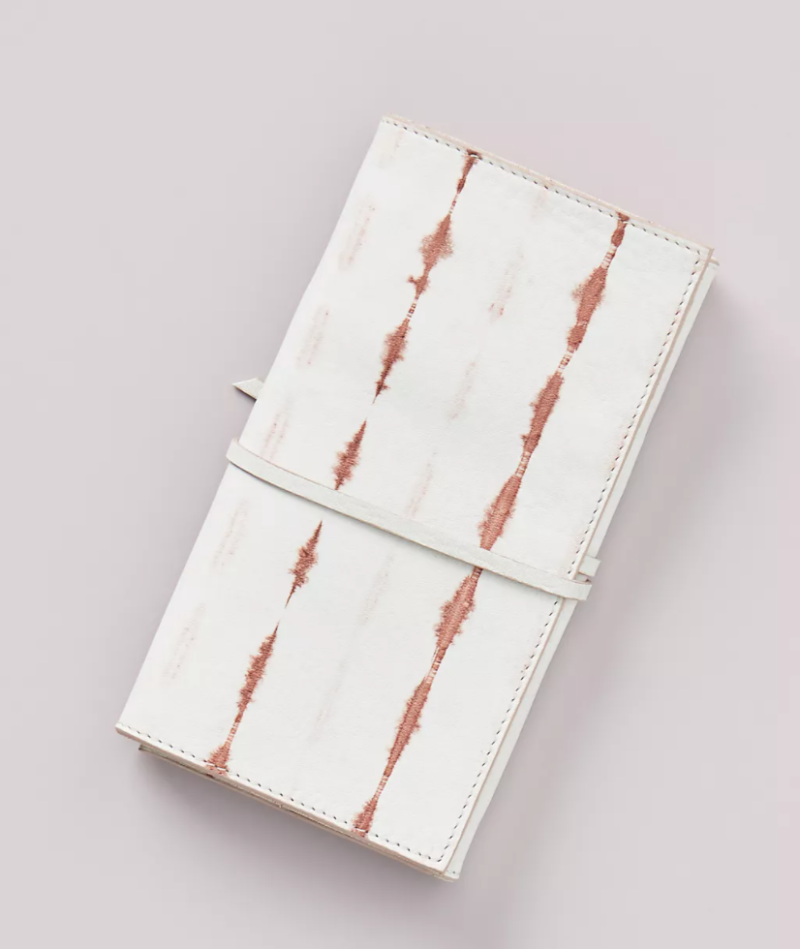 These roll up tech cases make for fantastic gifts. And I love them for travel.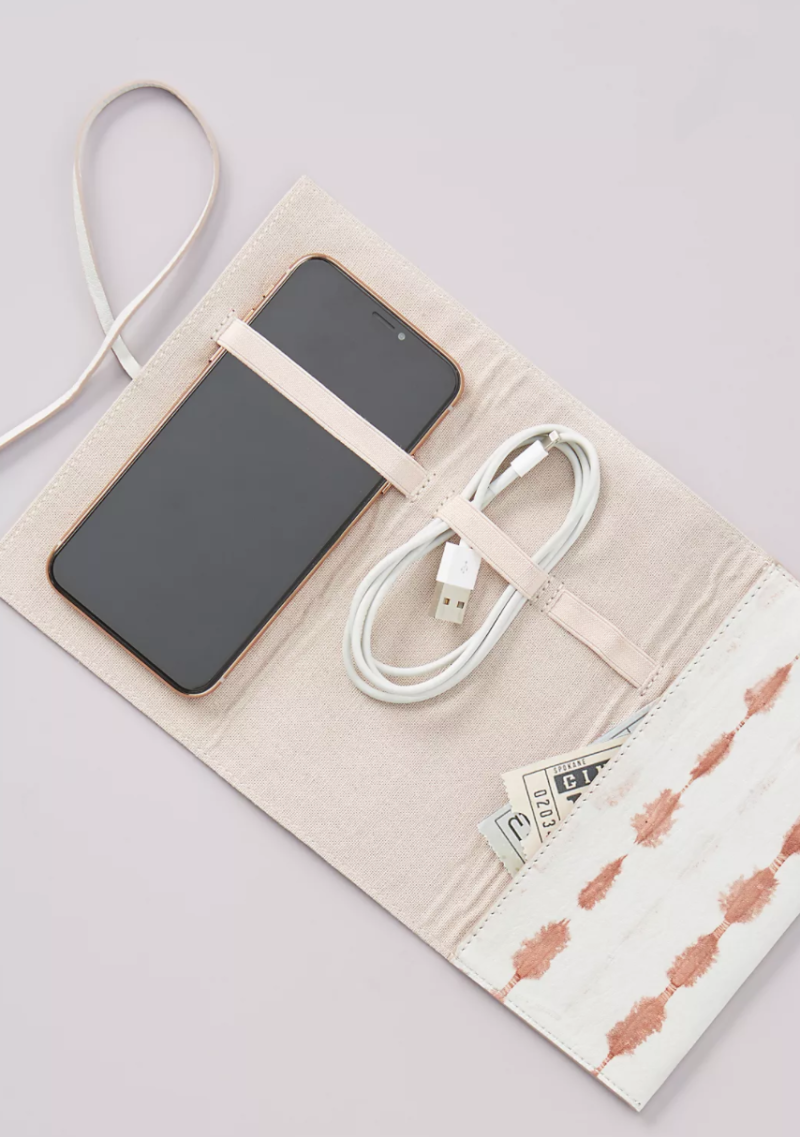 A great way to keep your phone and important papers tucked away.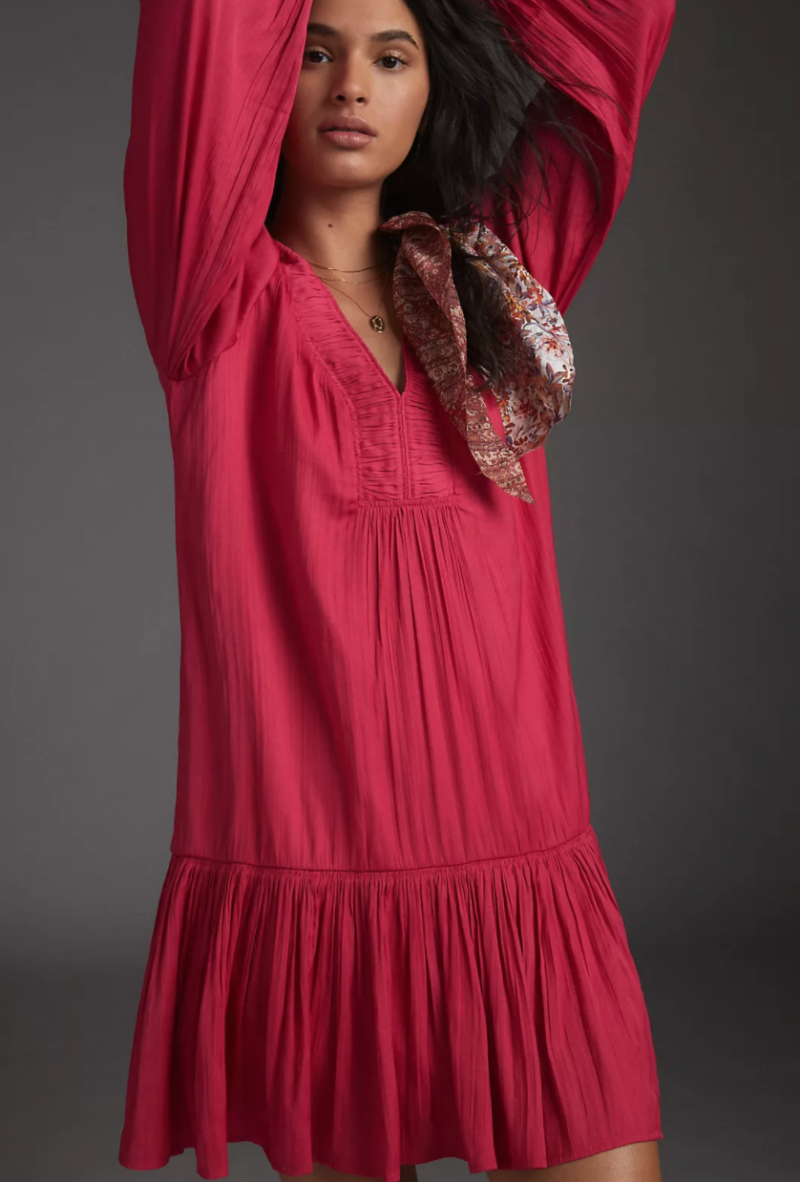 This sweet tunic dress is $50 after the additional discount. It comes in three colors and has excellent reviews.
LOFT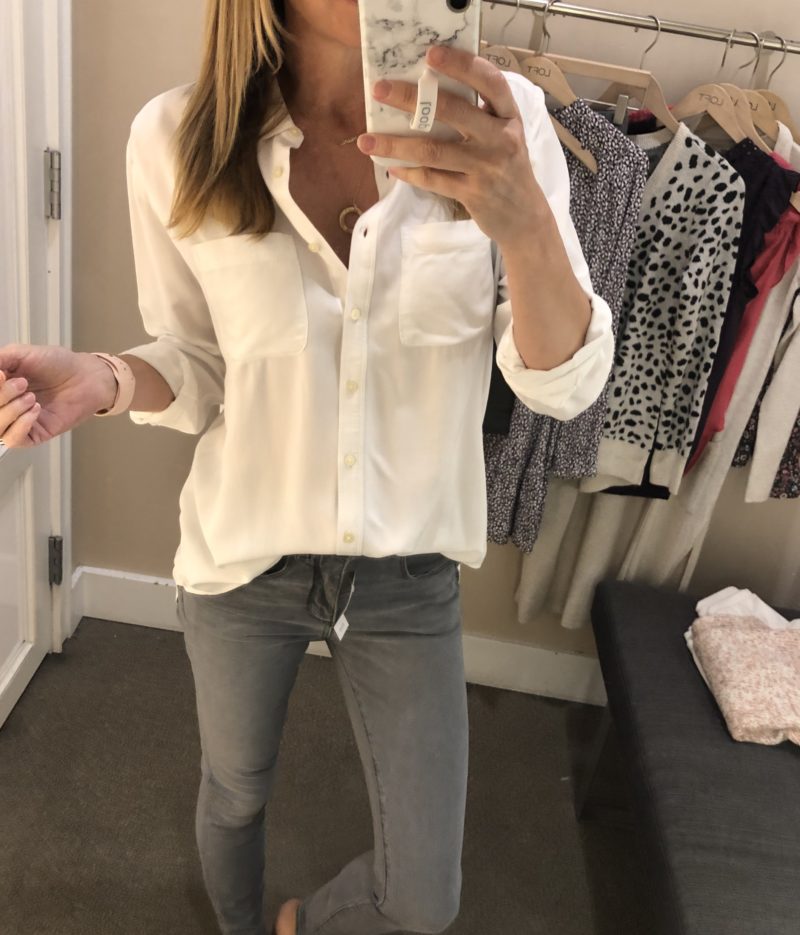 Recently I was asked about a great white button down. This one has been a favorite for a while. I like that it drapes nicely without being too bulky. You can also wear it longer. It's currently 50% off.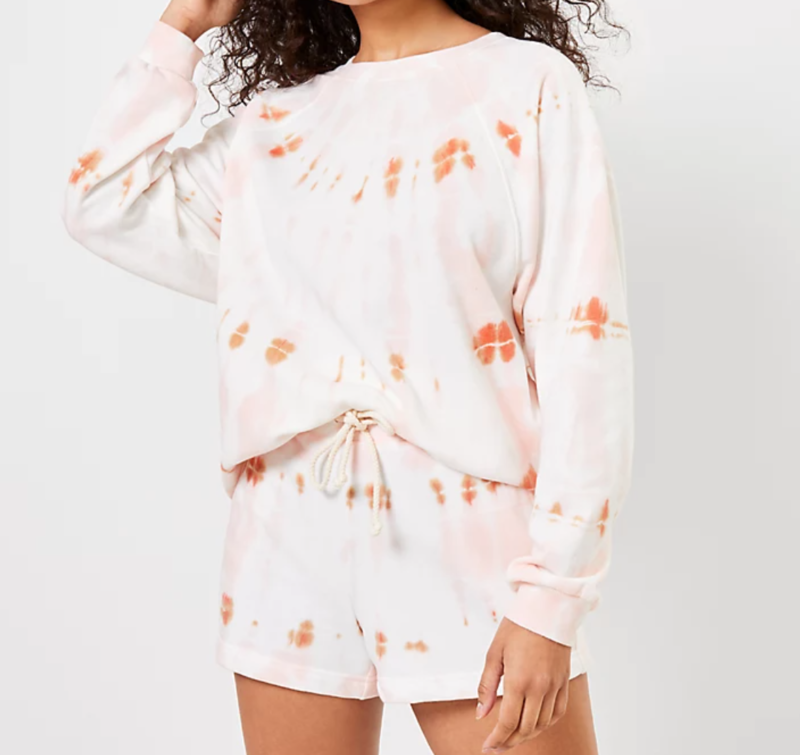 This darling sweatshirt is now 50% off. So comfy and cute. It also comes in a really pretty sky blue color.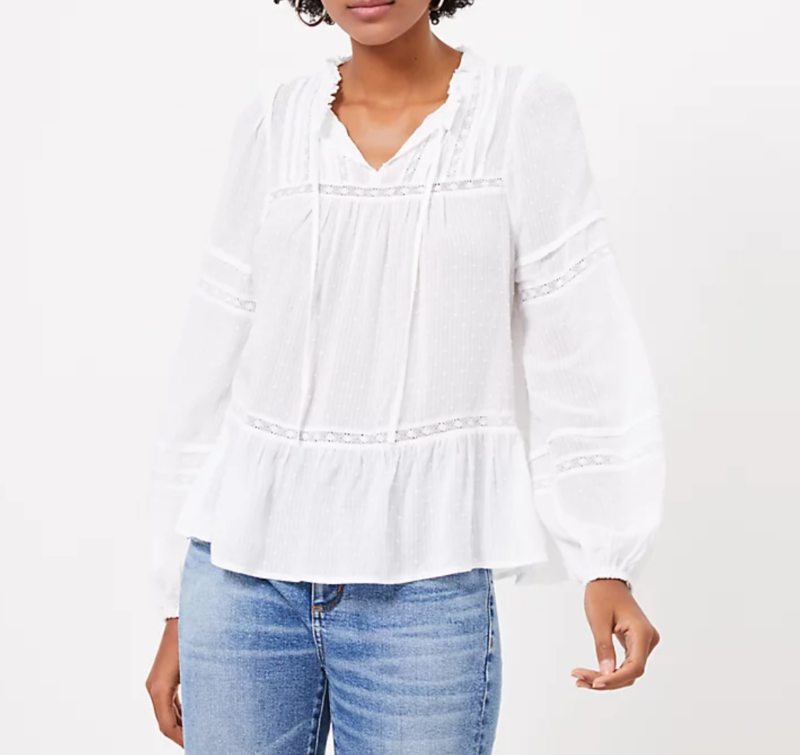 Yes to this! This type of top will never go out of style and looks so good with jeans or denim shorts. It's now 50% off. This a great one for summer, girls.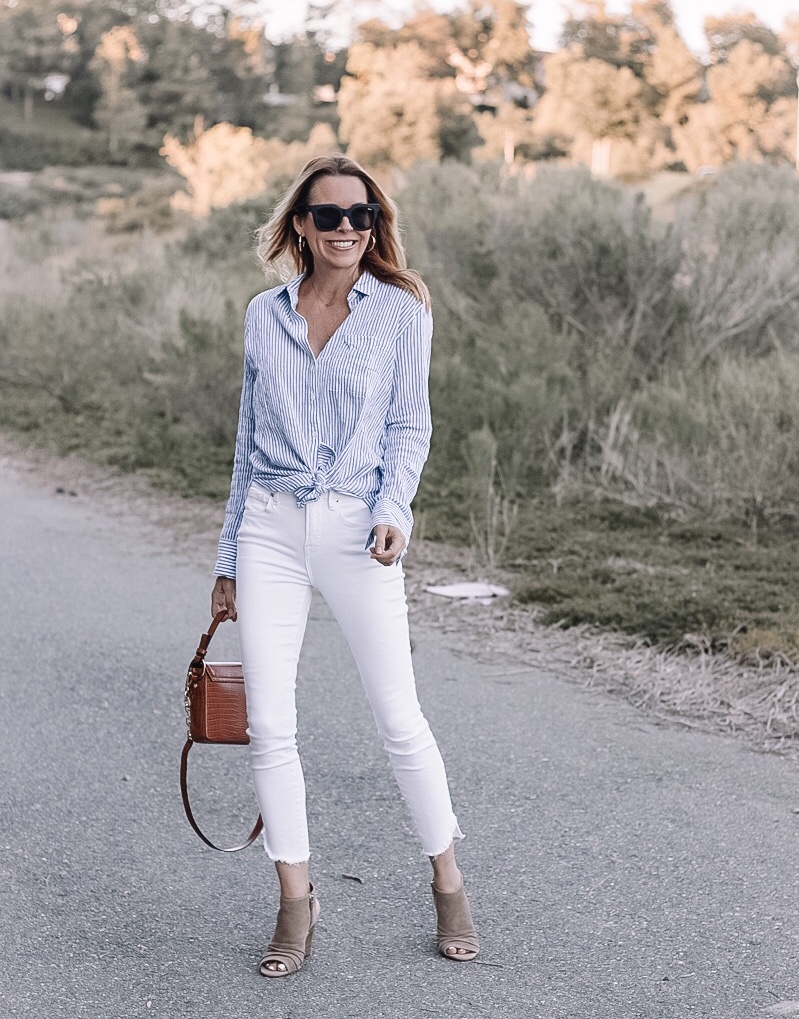 This darling button down is another classic. It reminds me so much of the one I had from Nordstrom (no longer sold). A great addition to any wardrobe. Now 50% off.
NORDSTROM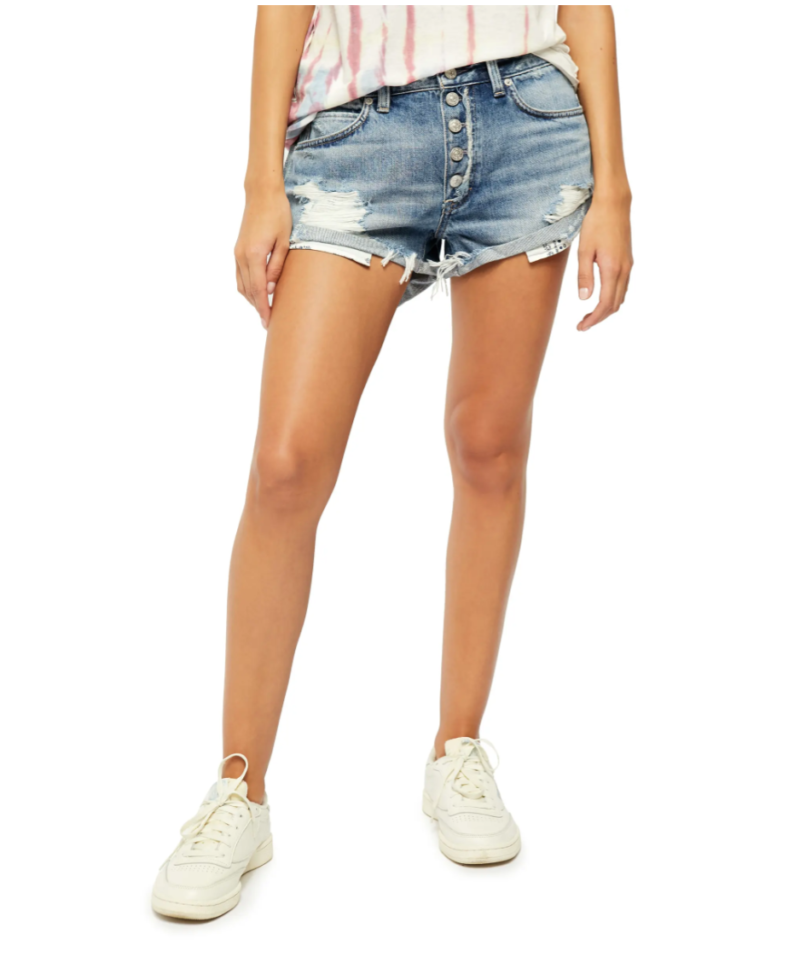 Who's ready for shorts weather? This popular pair receives fantastic reviews. So cute with a white button down and white sneakers.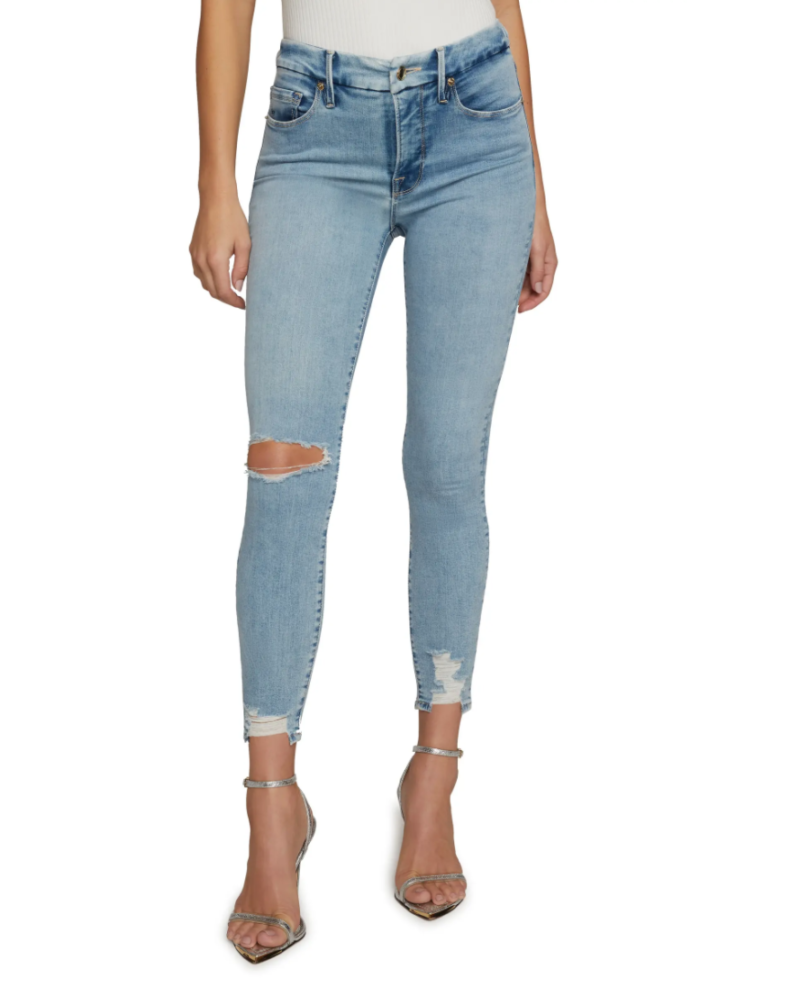 I am not usually a big fan of spending a lot on denim. The white jeans that I am wearing above are Good American and I have to say, I love them. I have had them over two years and I still love putting them on. If you are looking for a pair of light distressed jeans, I thought this were so cute. If you are looking for white, you may want to check these out.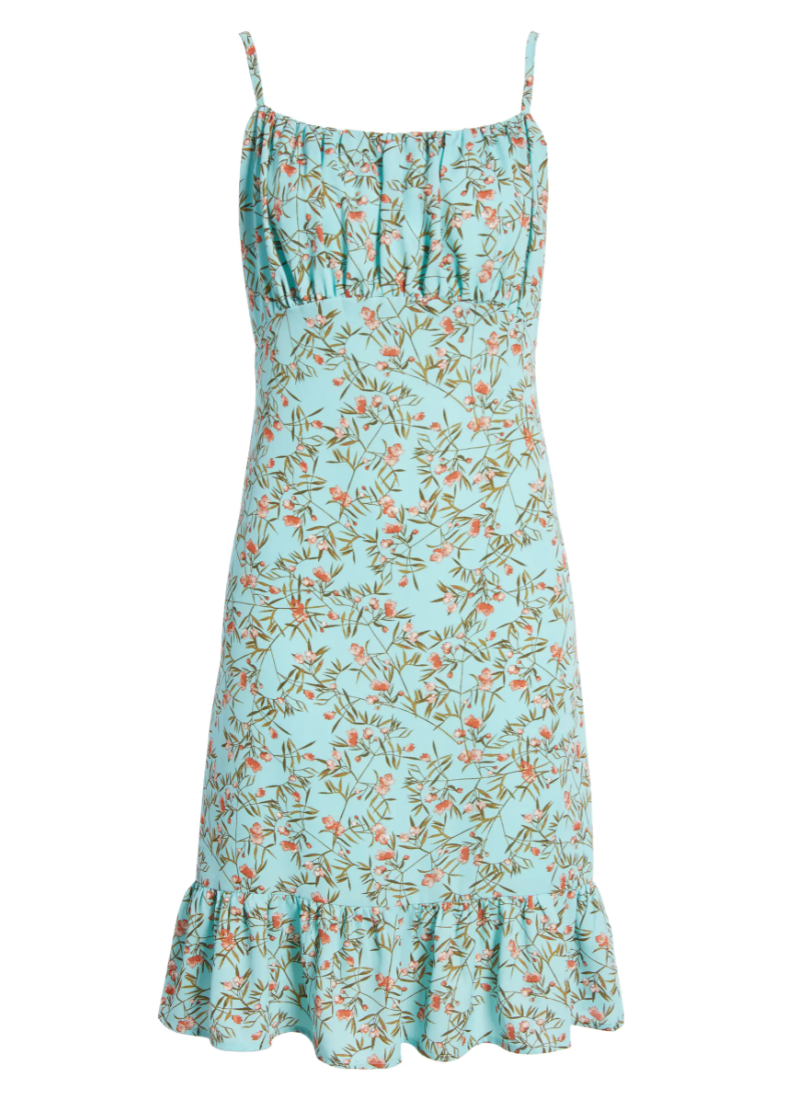 I thought this was a cute summer dress. Great for vacation, too.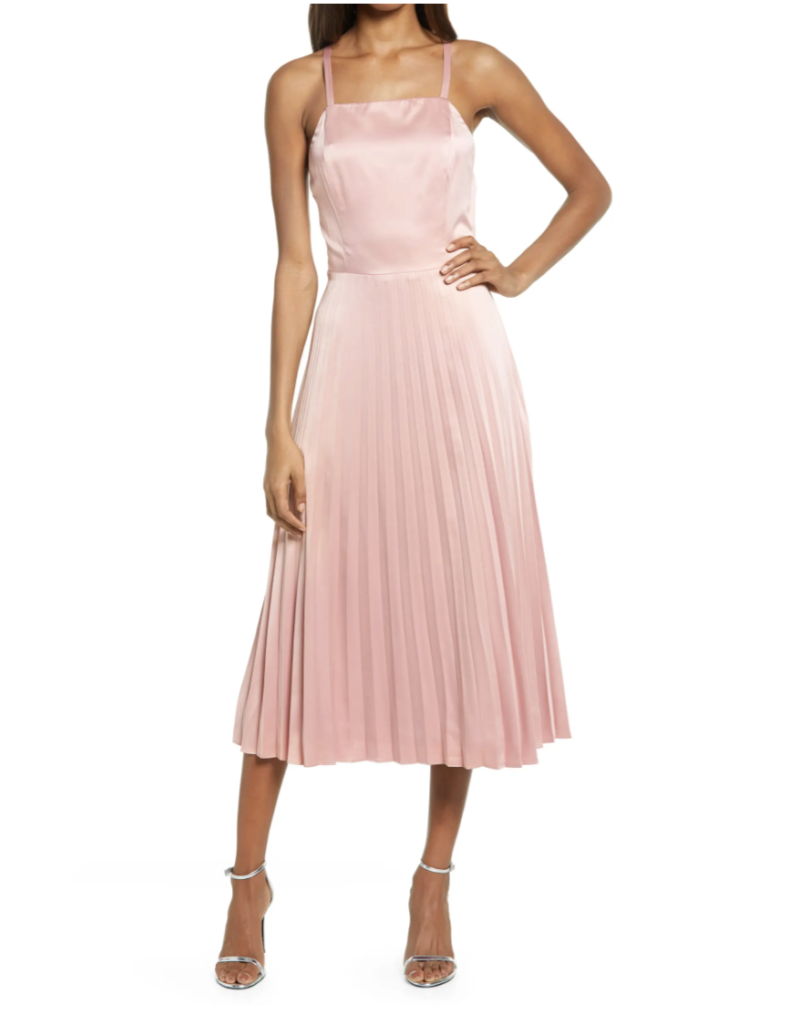 This dress is so beautiful. The back is lovely. Have anywhere to wear this?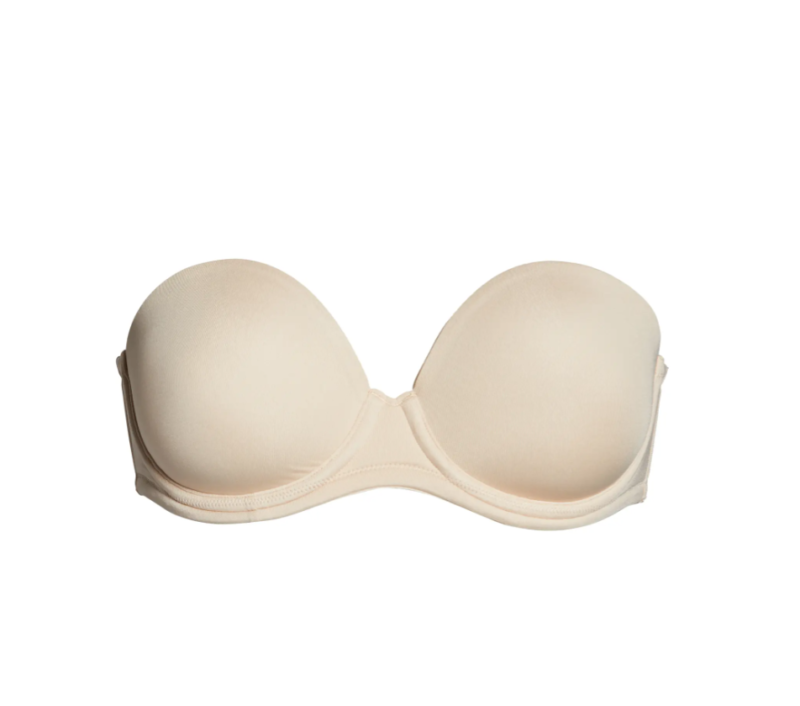 My friend Shalice recommended this bra and it's so good! It's almost impossible to find a comfortable strapless bra. I'm sold.
AMAZON
So pretty. This one piece caught my eye because it looks like something straight out of J.Crew but far less expensive. It comes in three colors with wonderful reviews.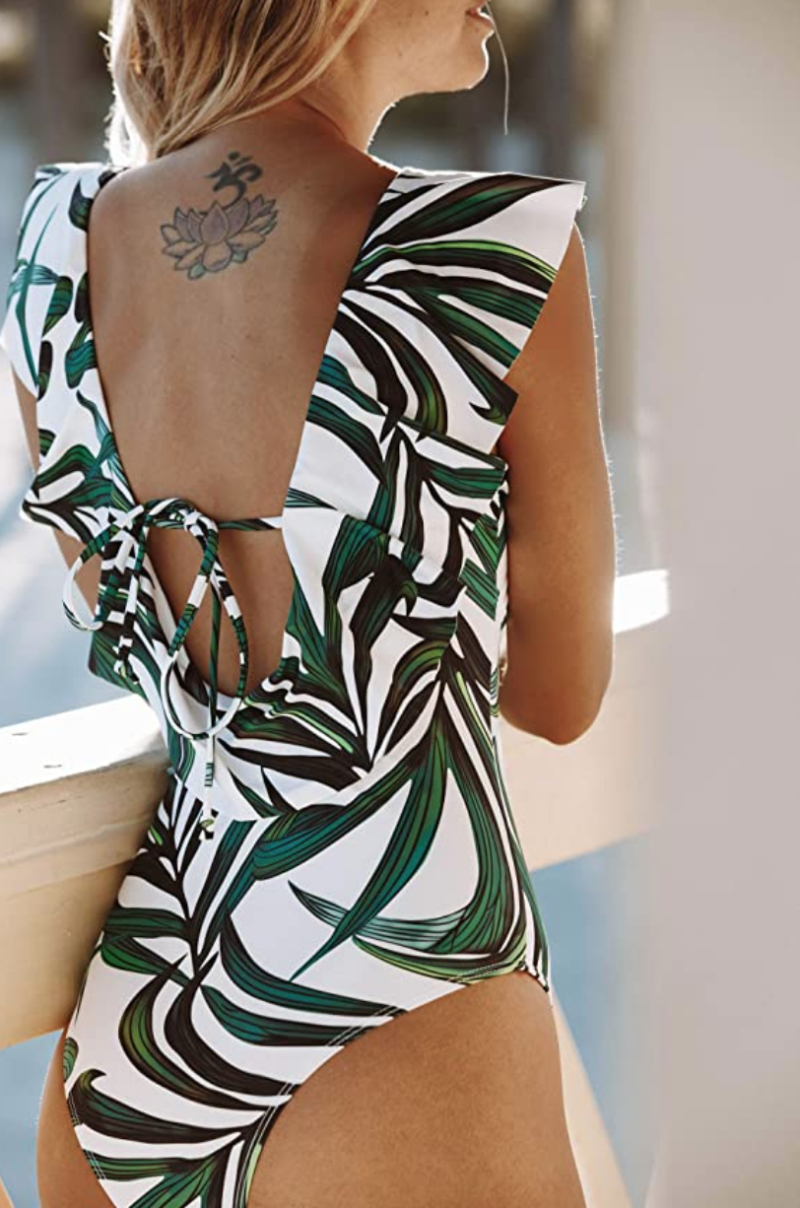 I am ordering this one. I just love the back on this. The front is pretty sexy, too.
This darling dress is best-seller and comes in a ton of colors. It is under $30 and great for the summer months.
It also comes in this capped sleeve version which is adorable.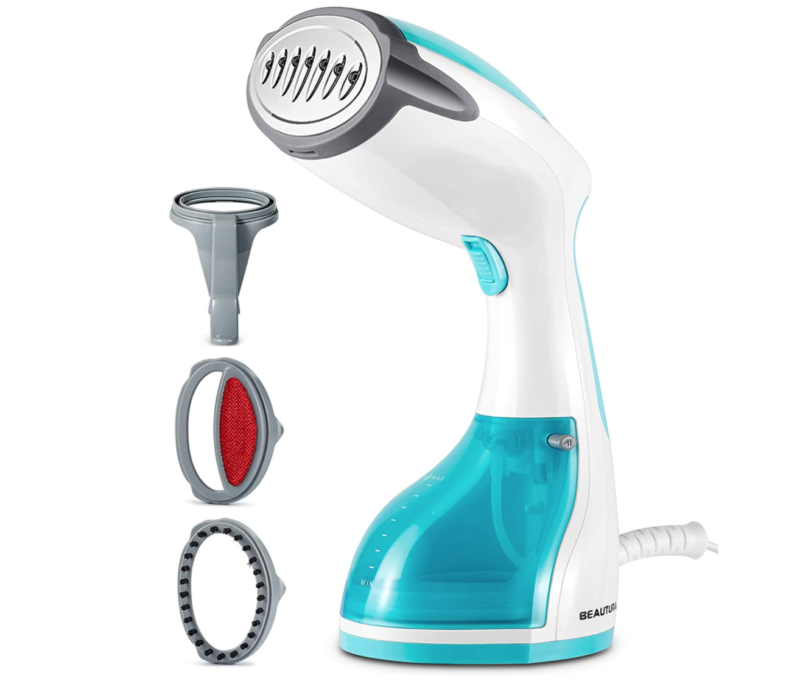 I was using this the other day and remembered I hadn't share it yet. We LOVE this steamer. So easy to use and it's under $30. I no longer have an iron and just use this.
Update on these drawers! I will 100% be using these in our new home and will buy them for under all of our sinks. They hold a crazy amount and they stay so well organized. Can't recommend them enough.
FOR THE HOME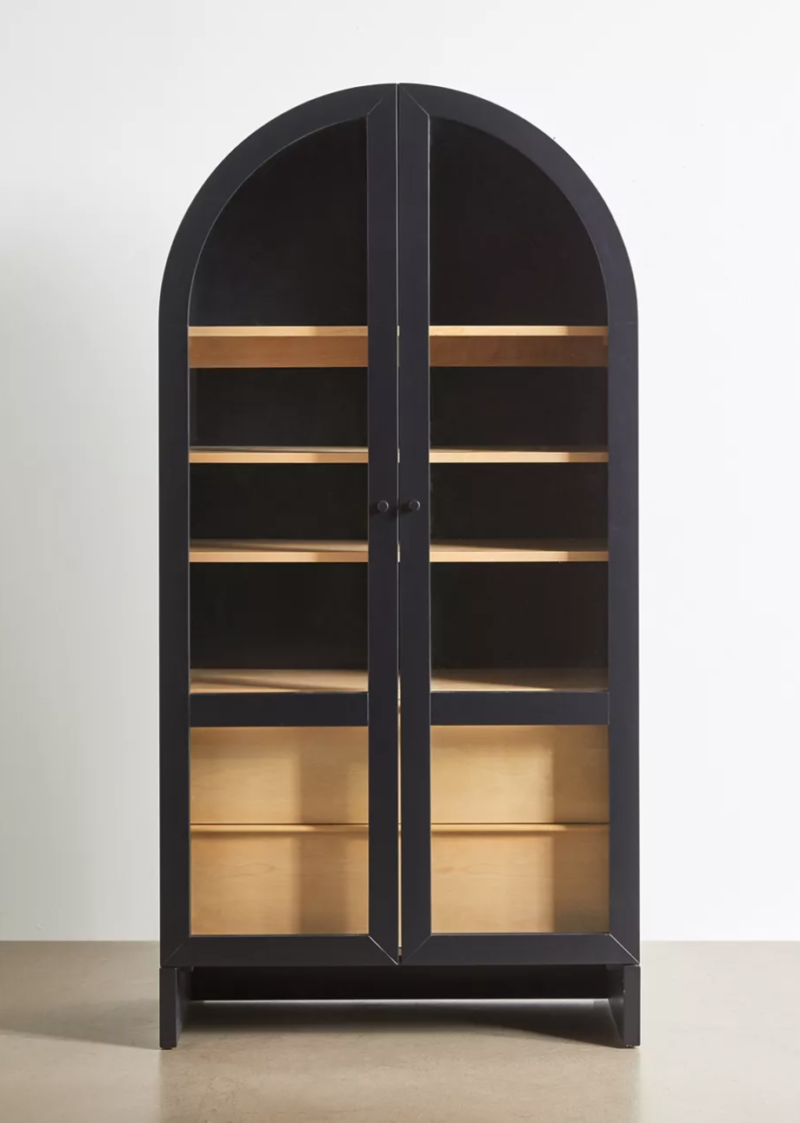 Remember this piece? I have a friend who just ordered this for her home. I can't wait to see it in person. I love the shape of this. It comes in two other colors.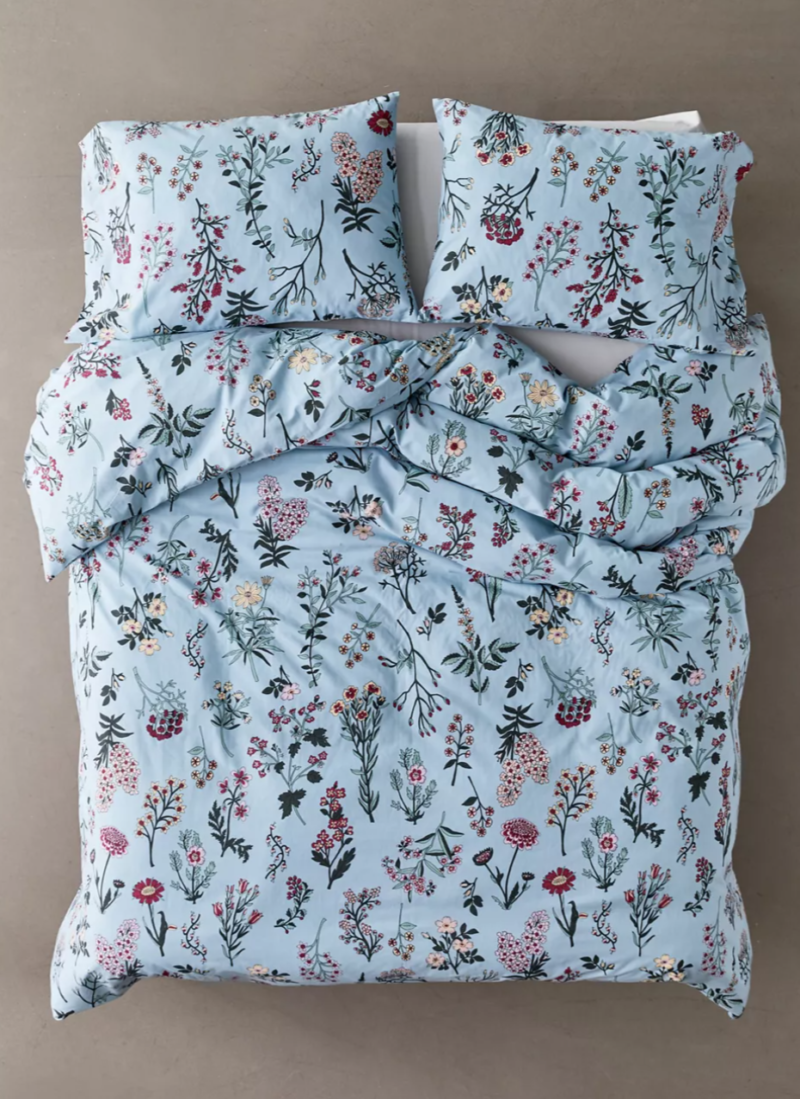 I am usually a white duvet girl, but for some reason this floral one is calling my name. It comes in three colors and the black is actually really beautiful. I can see this folded down at the end of a bed. Really pretty!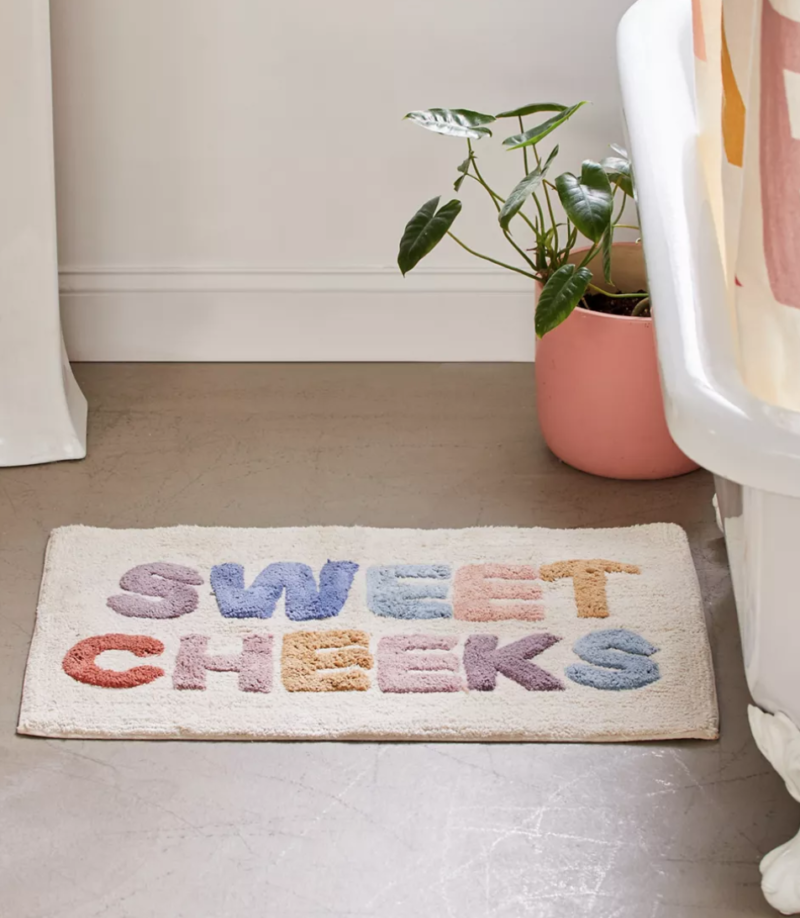 This cutie pie bath mat is $39 and comes in three different colors.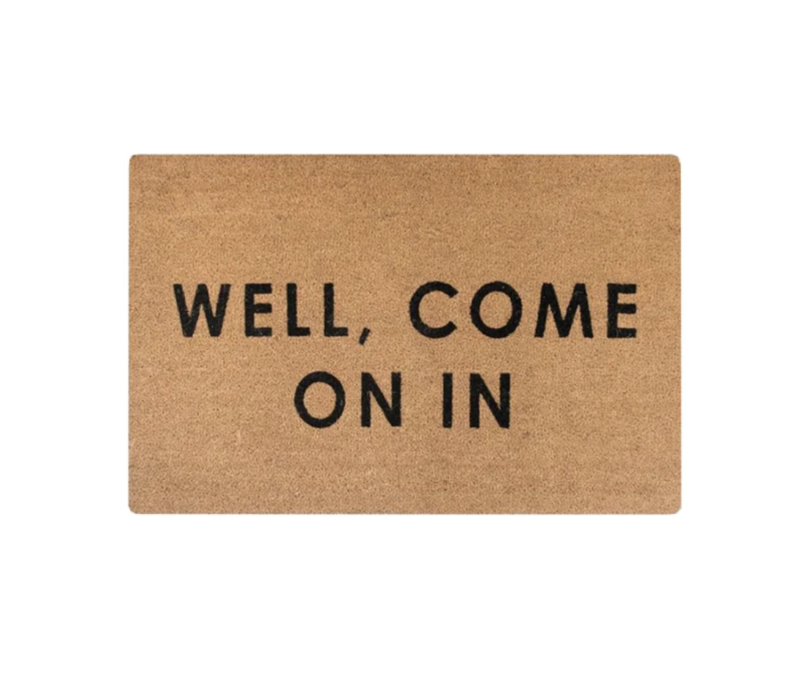 We have this fun doormat at our back door. It's currently on sale.
We often get asked about this pretty tree. You can find that here. The gold drapery rods we used throughout the house can be found here.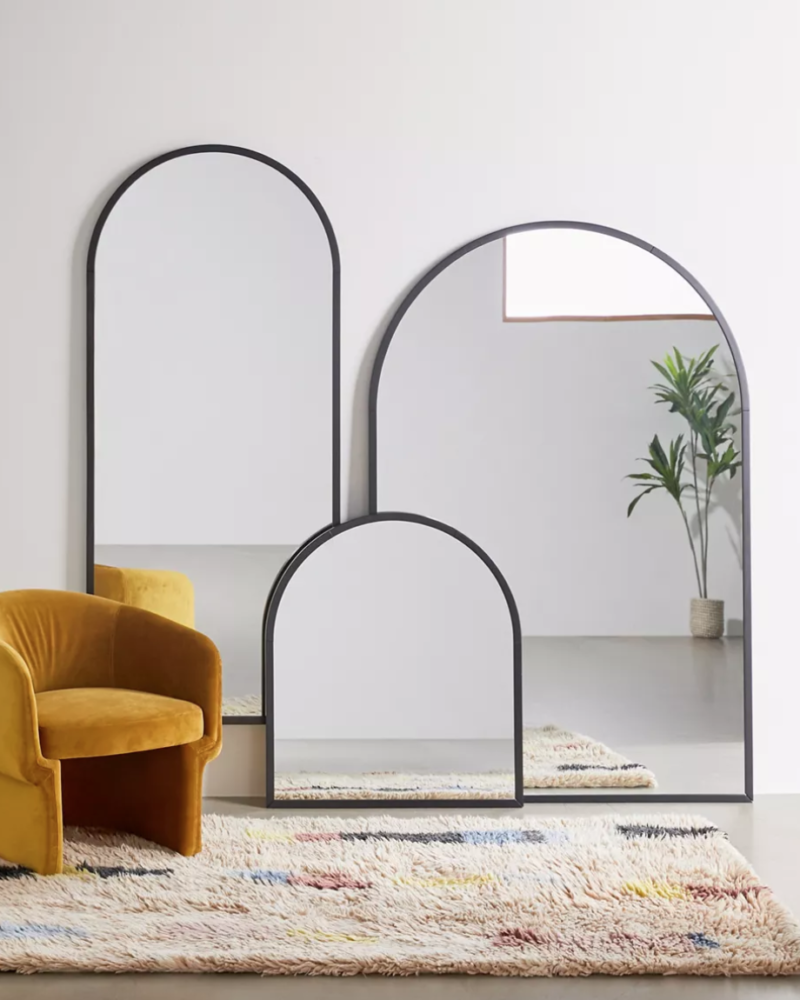 It is taking everything in me not to order this mirror. It's SO GOOD. But when you are moving it's not exactly the time to add large ticket items to the equation. I just hope it's still in stock when we land in our new home. It also comes in gold.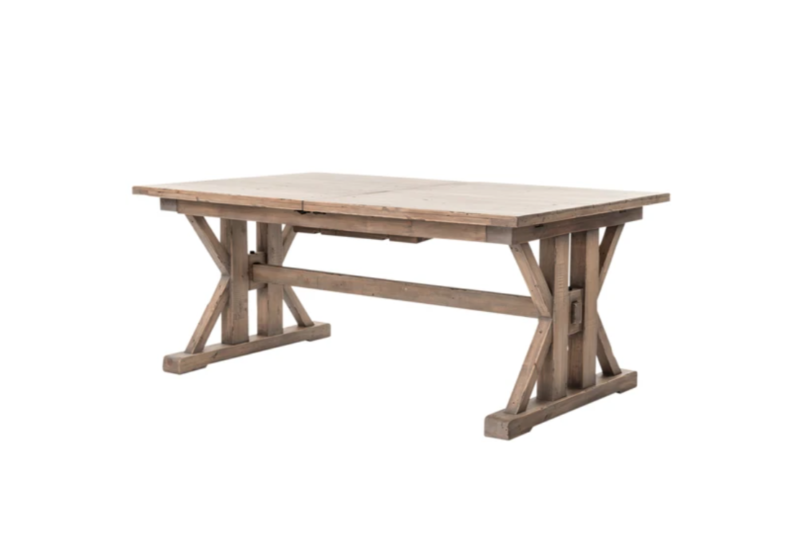 If you are in the market for a new dining table, I think this one is so pretty. And I am all about the extension tables.
OUTDOOR TIME
Have you seen this outdoor set. It is so similar the one we have. A couple of my blogger friends have this set and rave about it. This ones sells out quickly. The nice thing is that it comes with covers (that is so rare).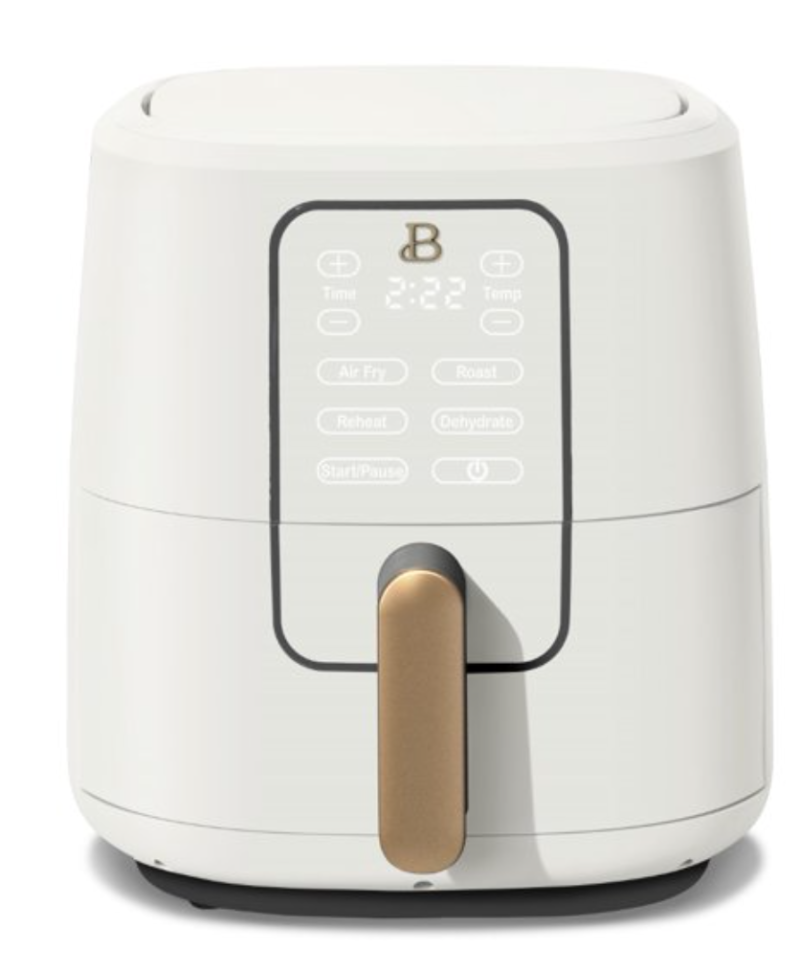 Yesterday, I posted all about our air fryer. I was REALLY skeptical but love it. In fact last night it was just my daughter and me I was so not up for cooking anything fancy. I had chicken breasts in the fridge and was able to make healthy chicken tenders in just ten minutes.
MORNING ROUTINE | SALE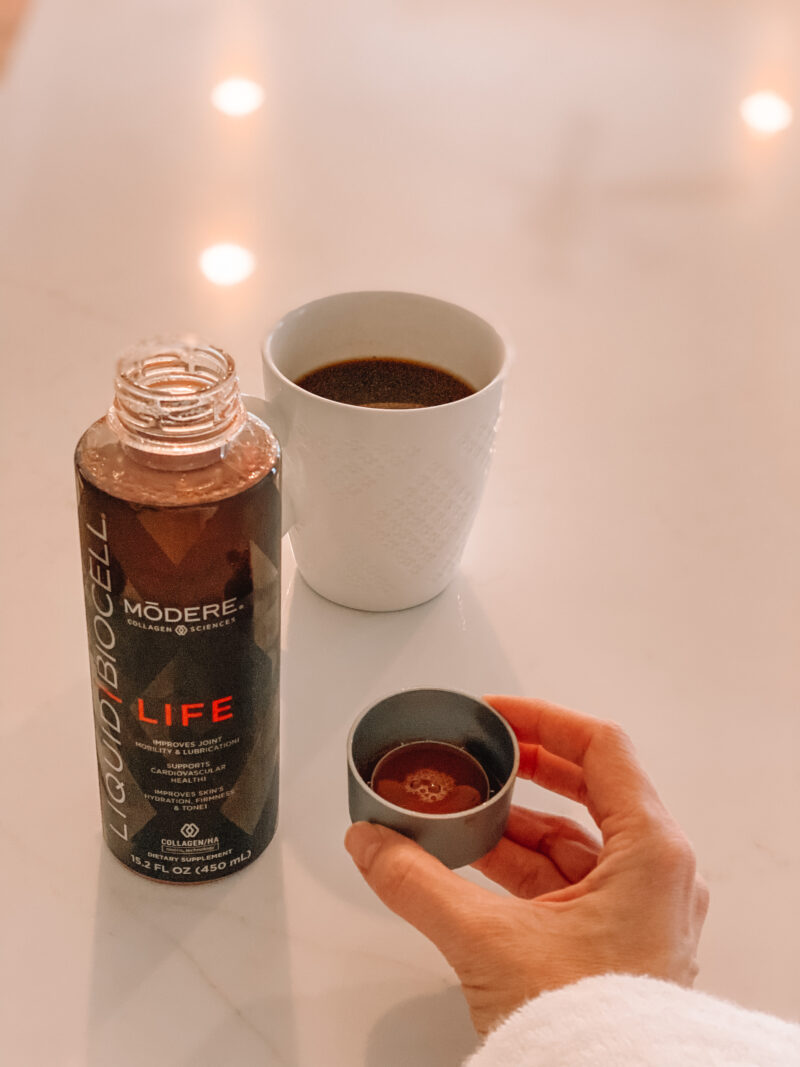 Just the other day I had a sweet reader send me a video of her new hair growth. It was so fun to see and to see how well it's working. I have been taking liquid collagen for over four months now and I don't think I will ever stop. I have my order on SmartShip so it automatically gets sent to me each month. I take two tbsp of Life a day. So many benefits including more youthful skin, hair growth, nail growth and less joint pain. New customers can use the code: COURTNEY to receive $10 off.
*If you are looking for the two bottles of Life that I take, this link will take you to that order.
*As a new customer, you can receive $20 off your order if you add a trim product (through April).
PROTEIN POWDER
I've been using this protein powder for months. I have always bought the vanilla but this month I switched to the chocolate. I may never go back. Best in class ingredients and the chocolate is fantastic. I just blend a scoop of the protein powder, almond milk and a spoonful of almond butter. Sometimes add 1/2 banana. SO GOOD.
Do you have big plans for the weekend? I was just thinking that Mother's Day is right around the corner so I will try and put together a fun gift guide. Make it a great day. See you back here on Monday.