Good morning. It's been a minute. Between a hectic week of school events and internet issues, it was hard to get much accomplished on the blog. I've missed you. Do you have plans for this Mother's Day weekend? I know this can be a difficult time for so many. Truthfully, we don't have much on the agenda and that is perfectly fine. My boys have been out of town so just having everyone under one roof will be lovely. There are, however, some great sales happening let's jump into this week's Saturday Shopping.
Anthropologie
You can save 20% on everything with Anthro Day if you sign up for Anthro Perks ( It's free with zero commitment . . . I did it years ago and love the birthday discount). You can also score an extra 25% sale prices this weekend.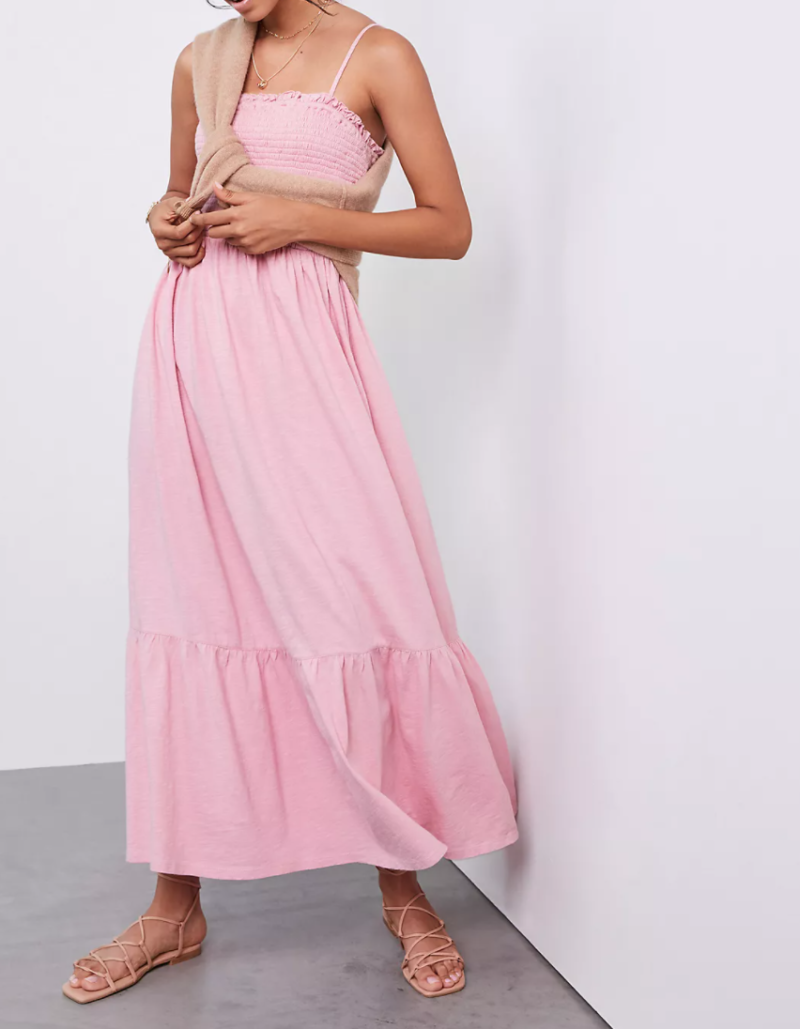 Thought this maxi dress was darling for summer. Love the smocked top and pretty color.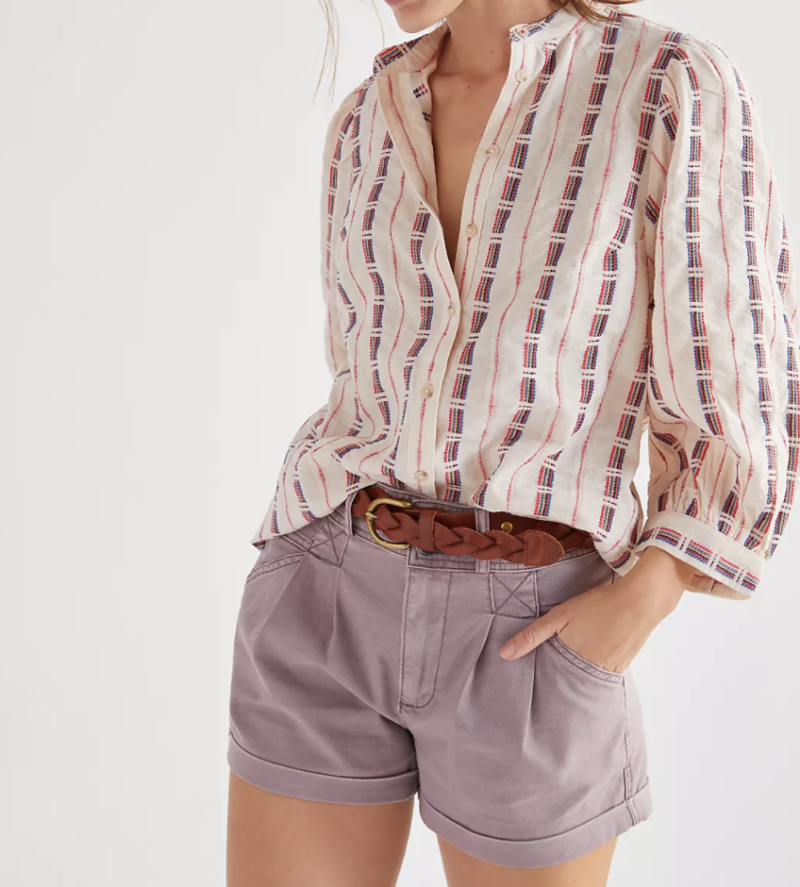 Love everything about this top. It would look great with denim shorts, too.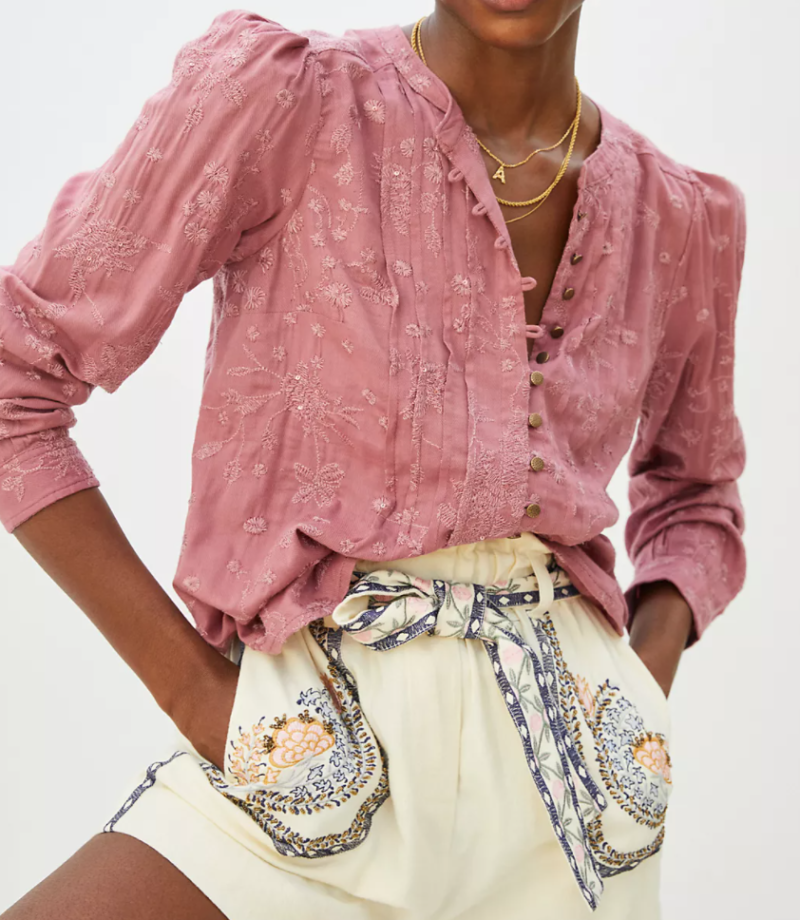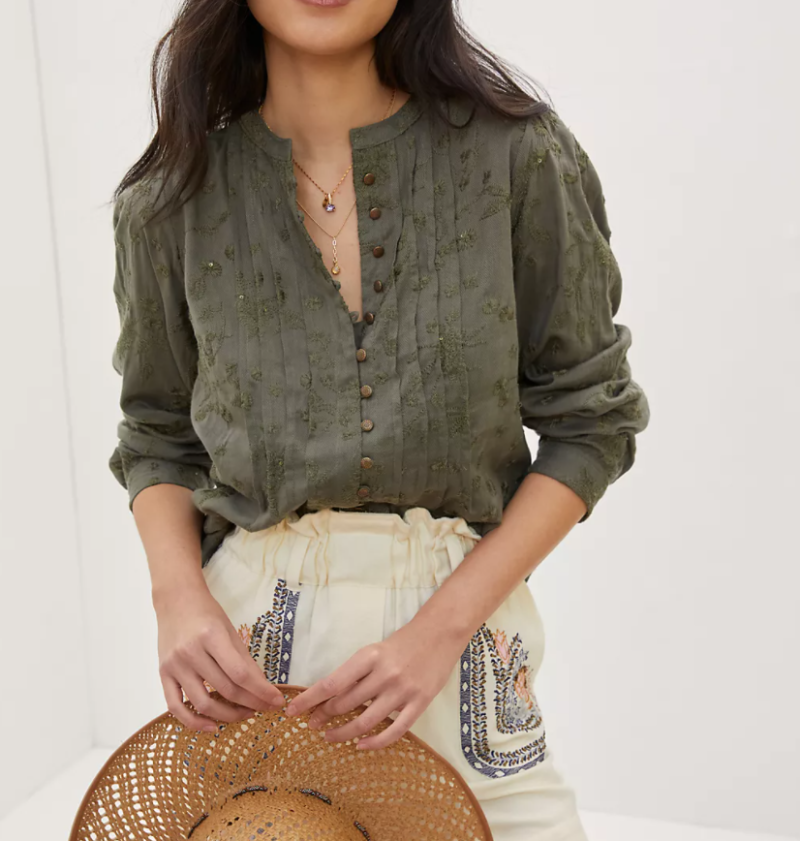 This top is so pretty I had to show you both colors. This will never go out of style.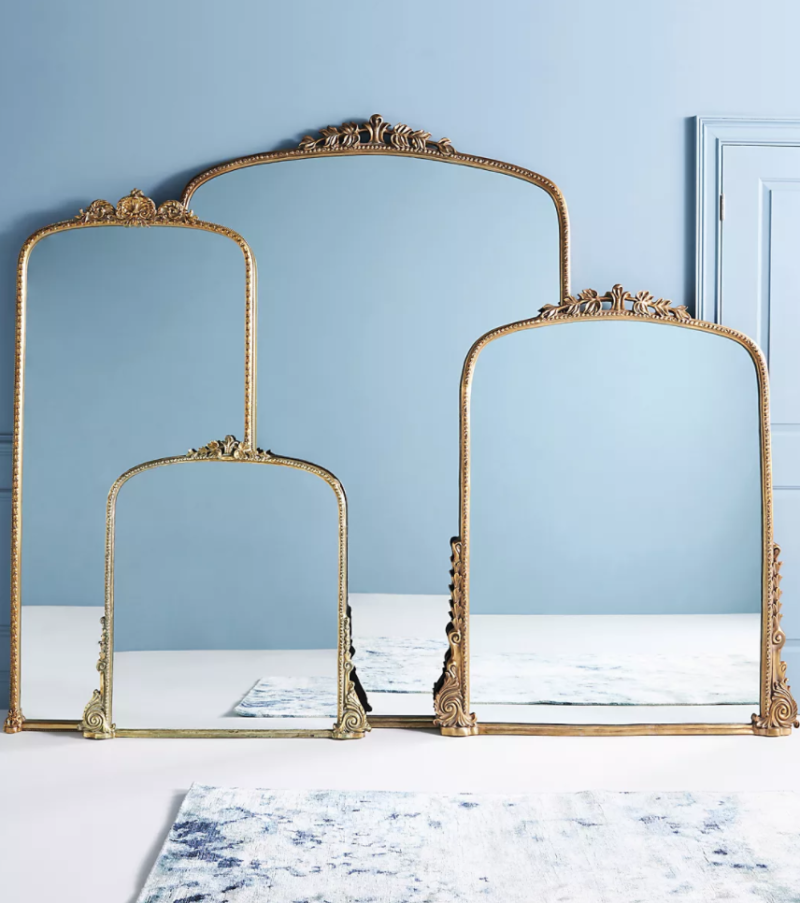 If you've had your eye on one of these mirrors, now would be the time with the 20% discount. This collection of mirrors is also really beautiful.
VUORI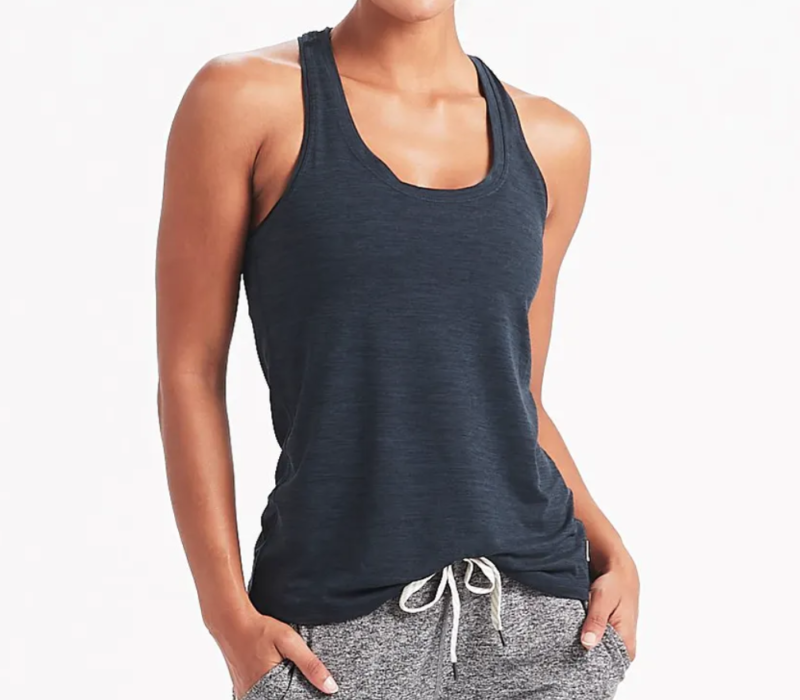 Have you bit been by the Vuori bug yet? I wish I hadn't because it's a bit pricey but I LOVE everything they have. My favorite thing to do is work out, shower, and put on these joggers. Also love this tank. The cut is so cute.
AMAZON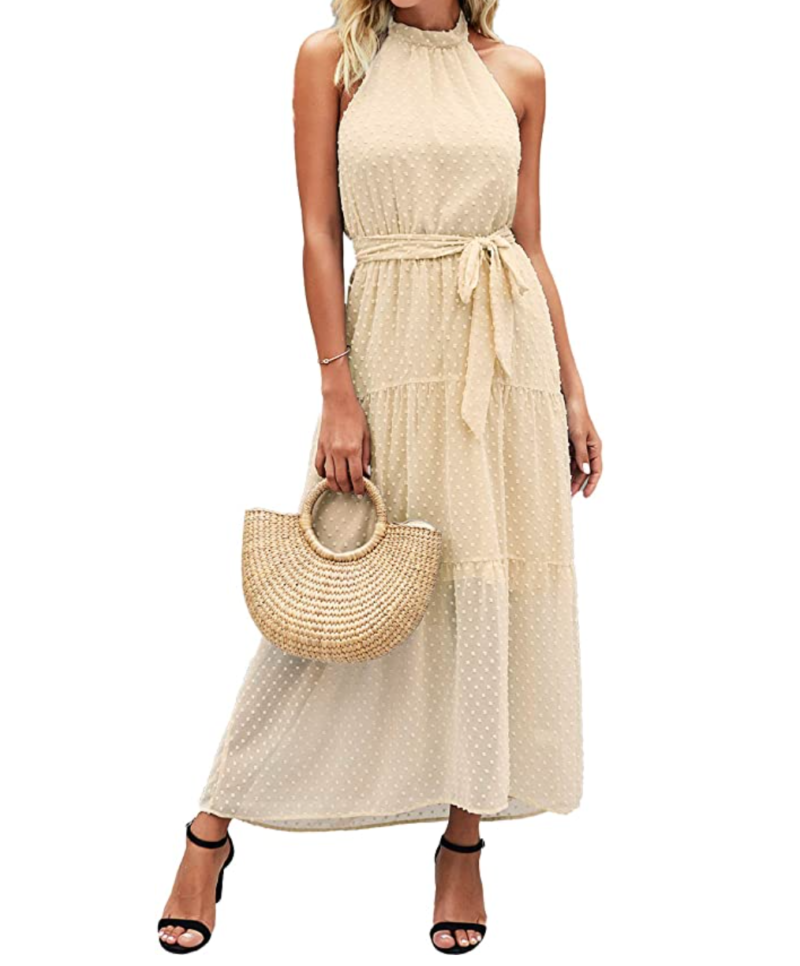 This dress is back in stock and in so many new colors. I really like this pale yellow version.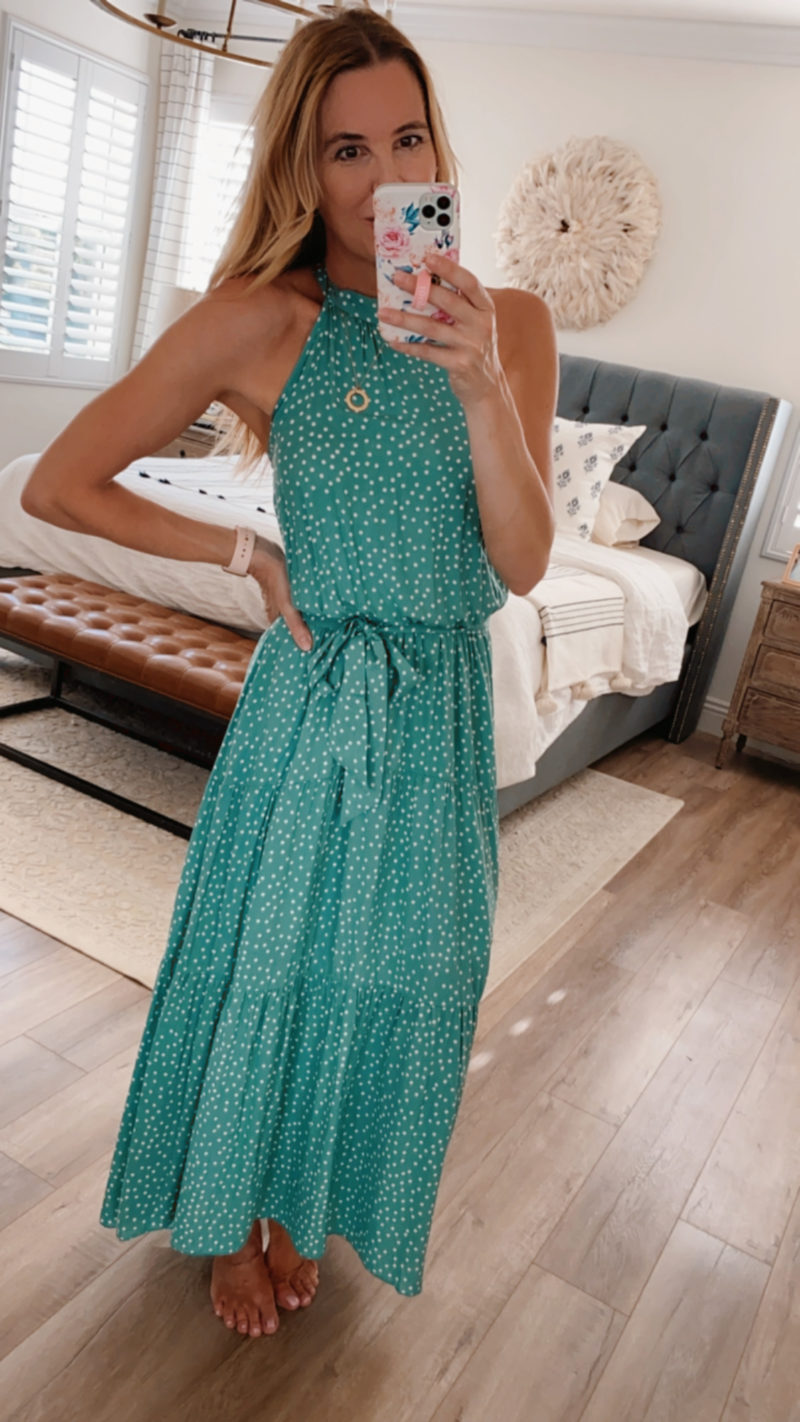 This is the green version and it's one of my very favorite dresses. You would never know it's an Amazon bargain.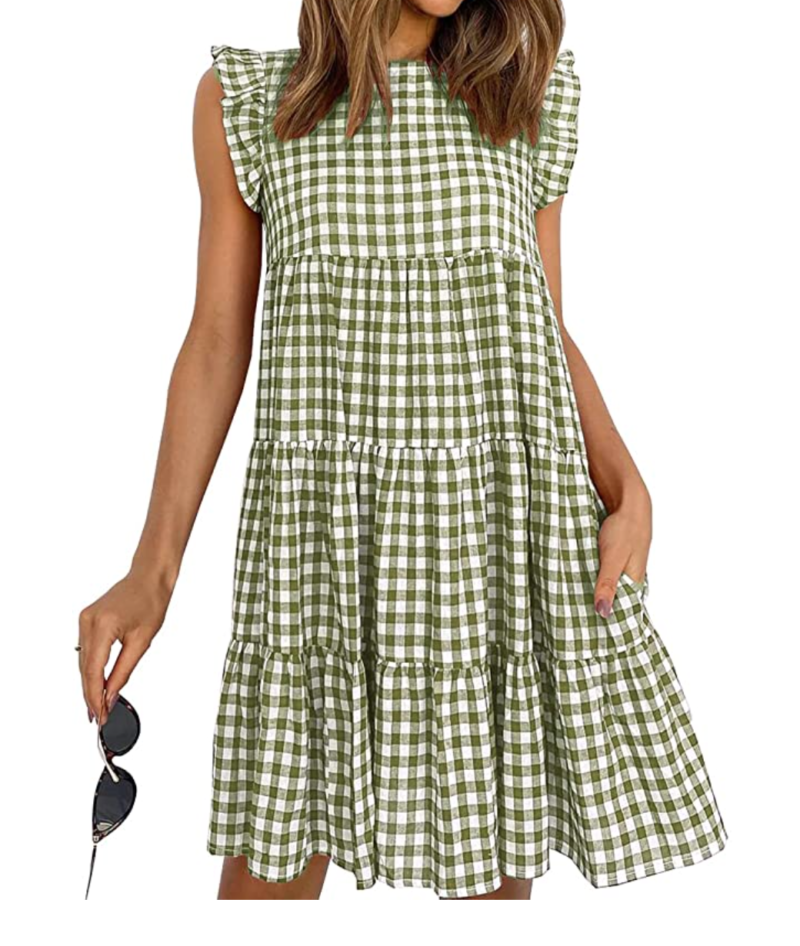 This little number is under $30 and comes in so many colors and prints. I have to say this green gingham is petty darn cute. A fun and easy dress for summer.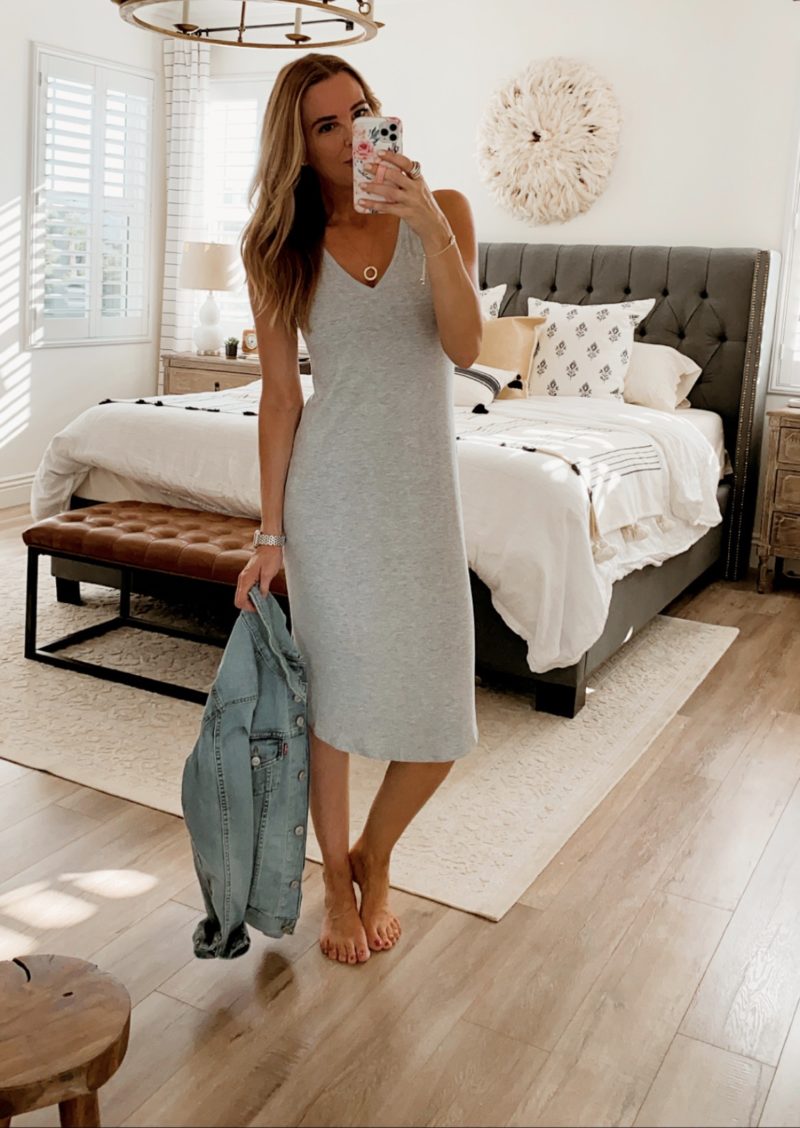 This is another really easy dress to wear. It's beyond soft and almost feels like you're wearing jammies. Did I mention it's $20?
LOFT
You will receive 40% off your purchase with the code: SOGOOD. Loft always does a fantastic job with summer clothes. So many new things just hit the store, too.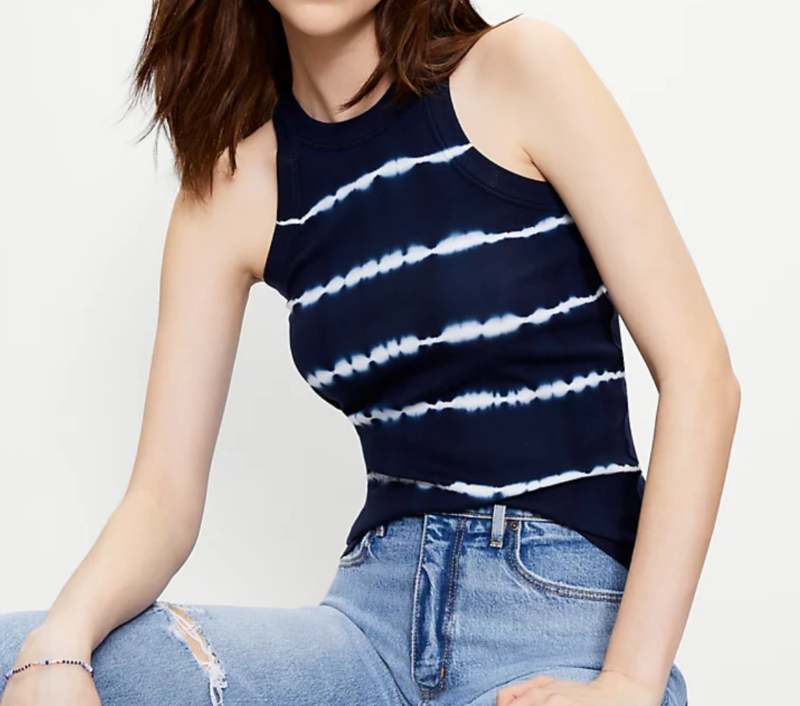 This cute tank comes in three different colors and is 40% off. Love the cut on this.
This flutter sleeve top is a best-seller and so flattering. I wear this style quite often. It looks great paired under a blazer or cardigan, too.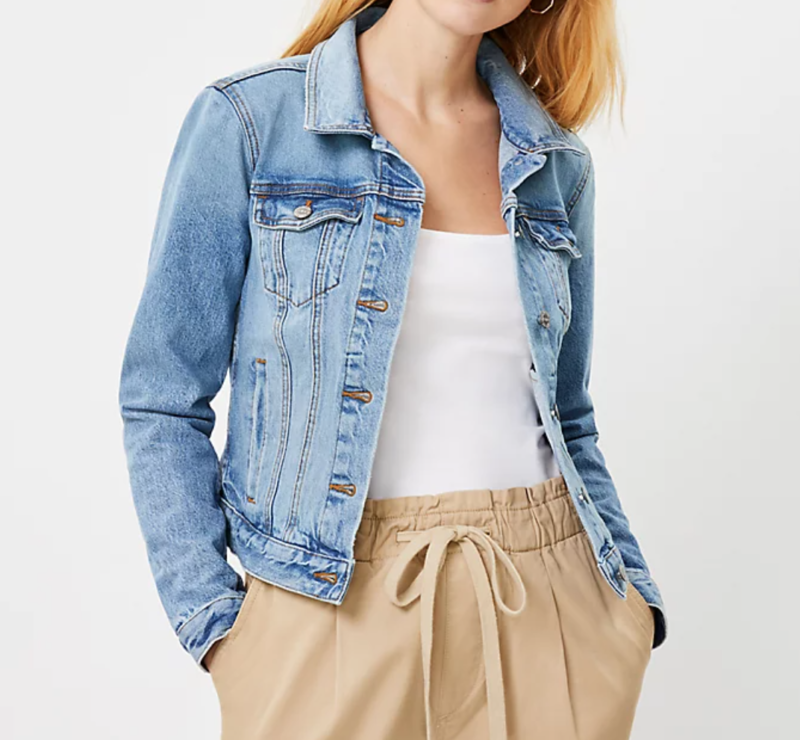 If you don't already have a good denim jacket, this one is 40% off and receives wonderful reviews. I wear mine all the time. It's also my jacket of choice when I travel because you can wear it with workout gear or a dress.
NORDSTROM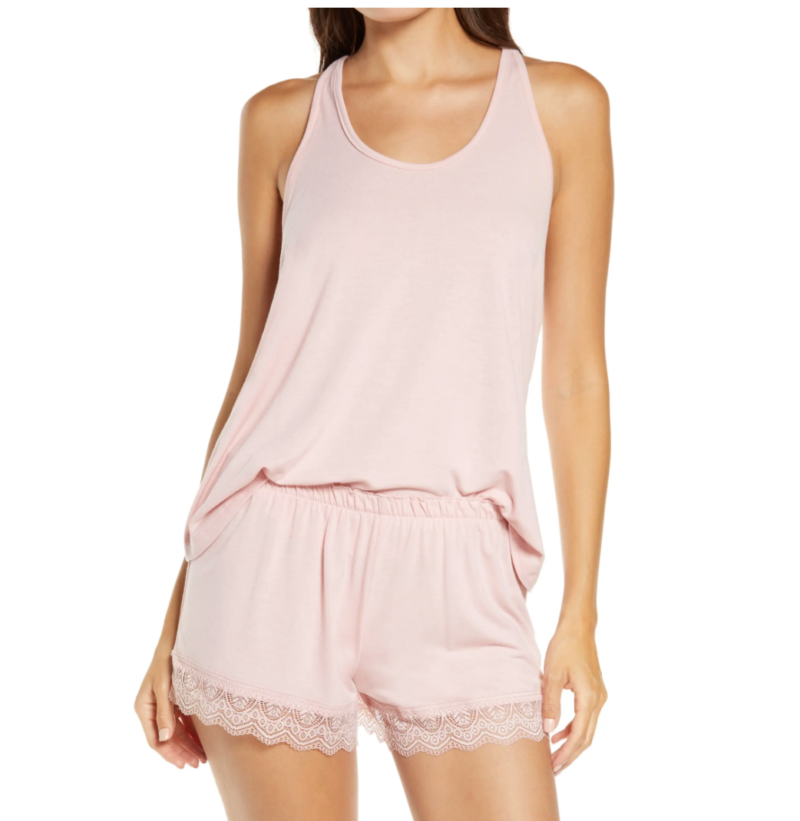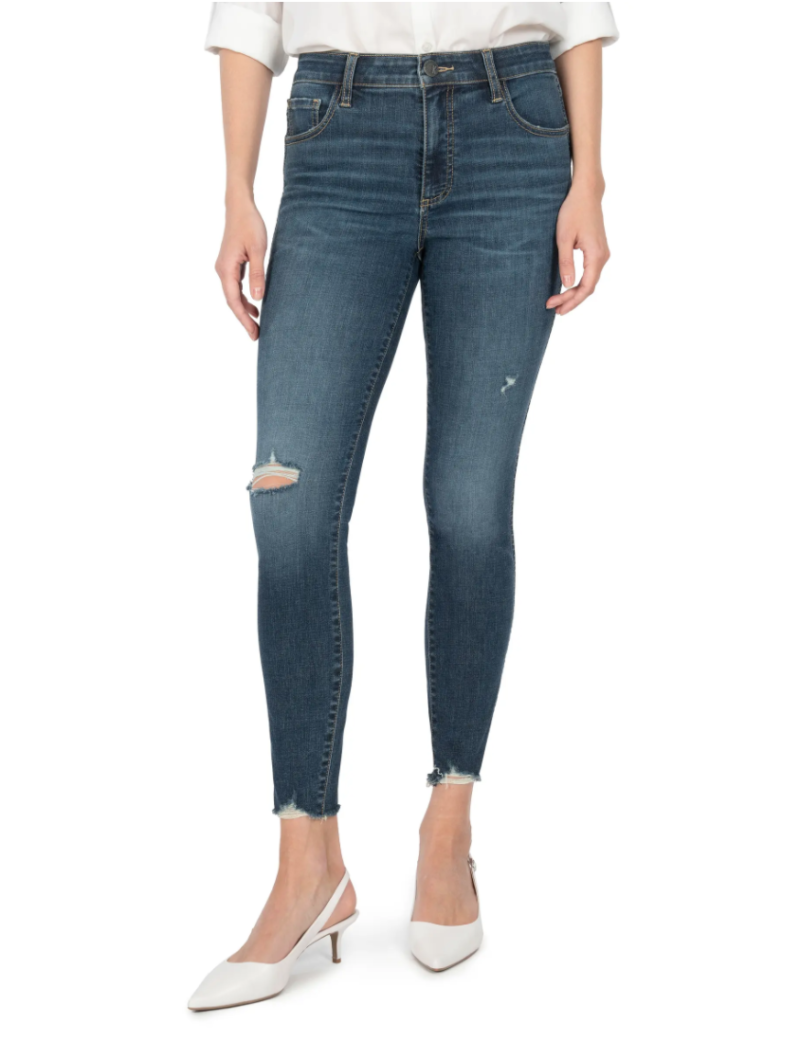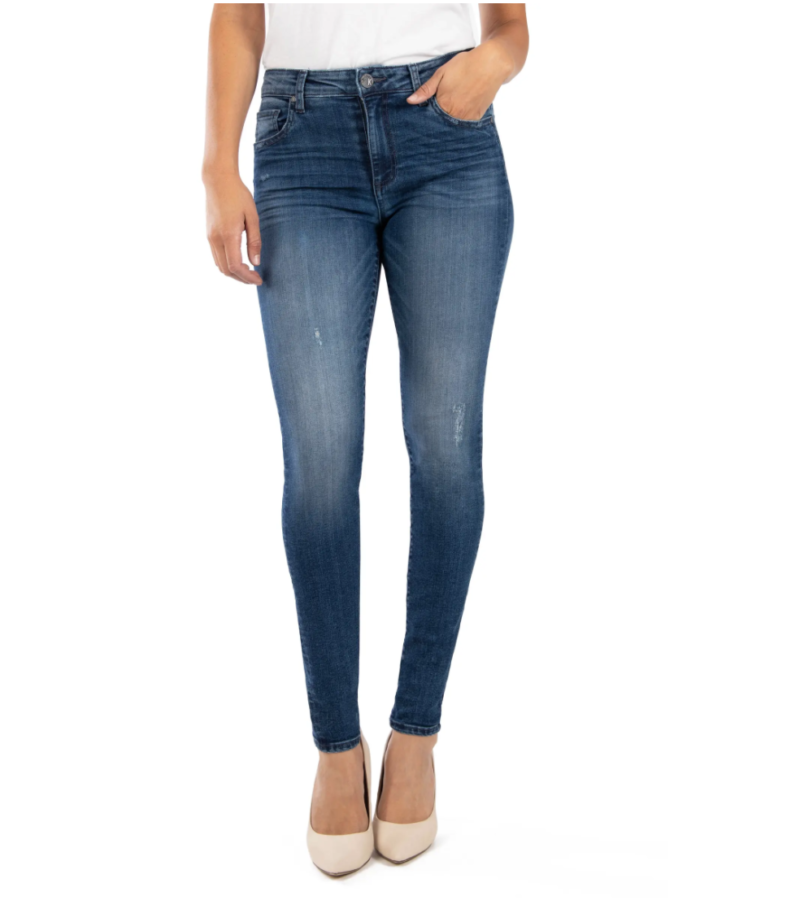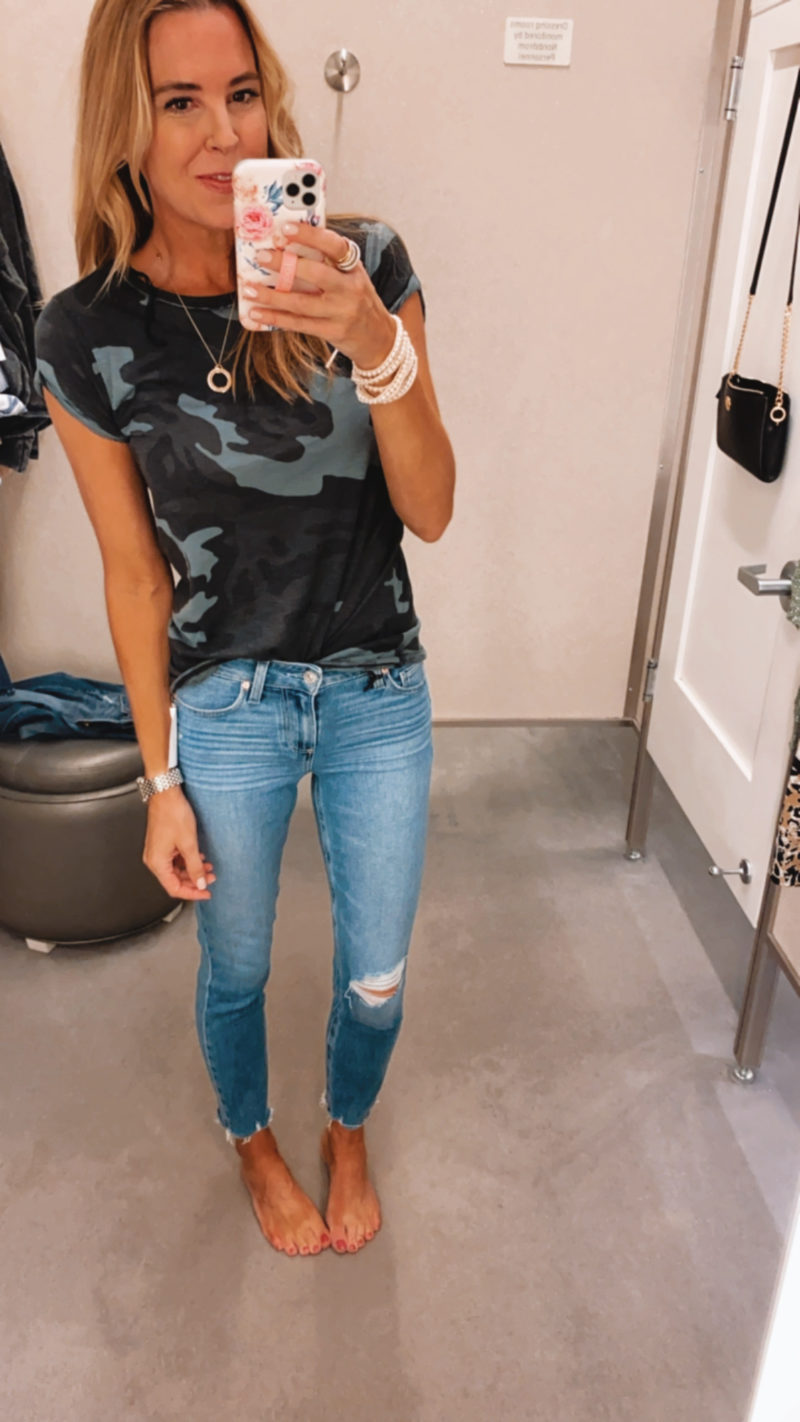 Just noticed one of my favorite tops from the Nordstrom sale is back in stock. I wear this tee so often.
MADEWELL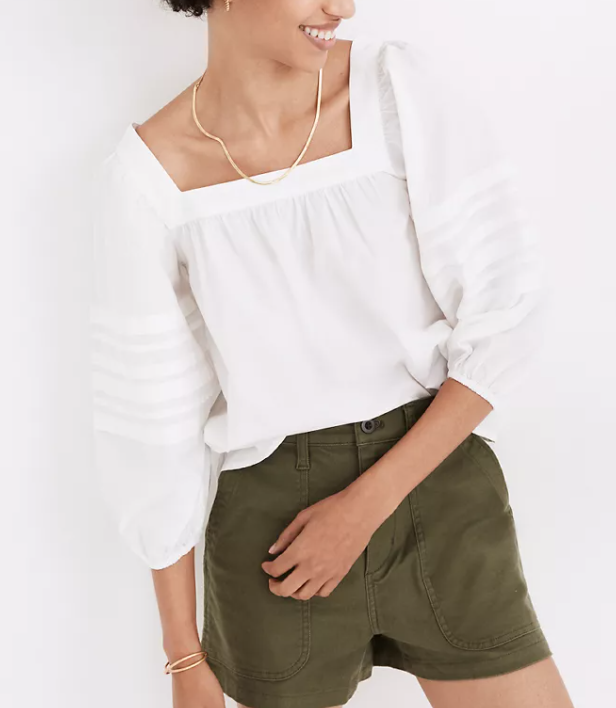 I am always a fan of Madewell. This top is on sale and absolutely adorable for summer.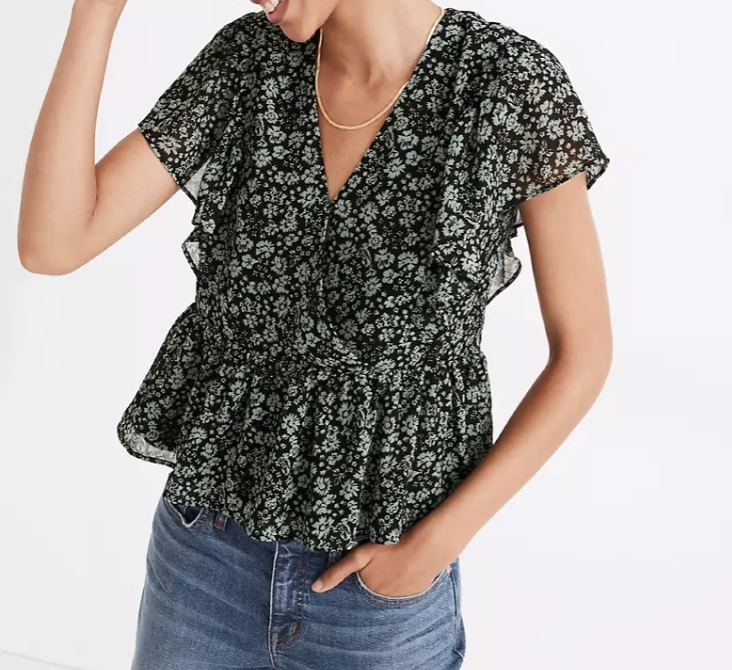 This is another great top with 5 star reviews and it's now $39 $82.
OUTDOOR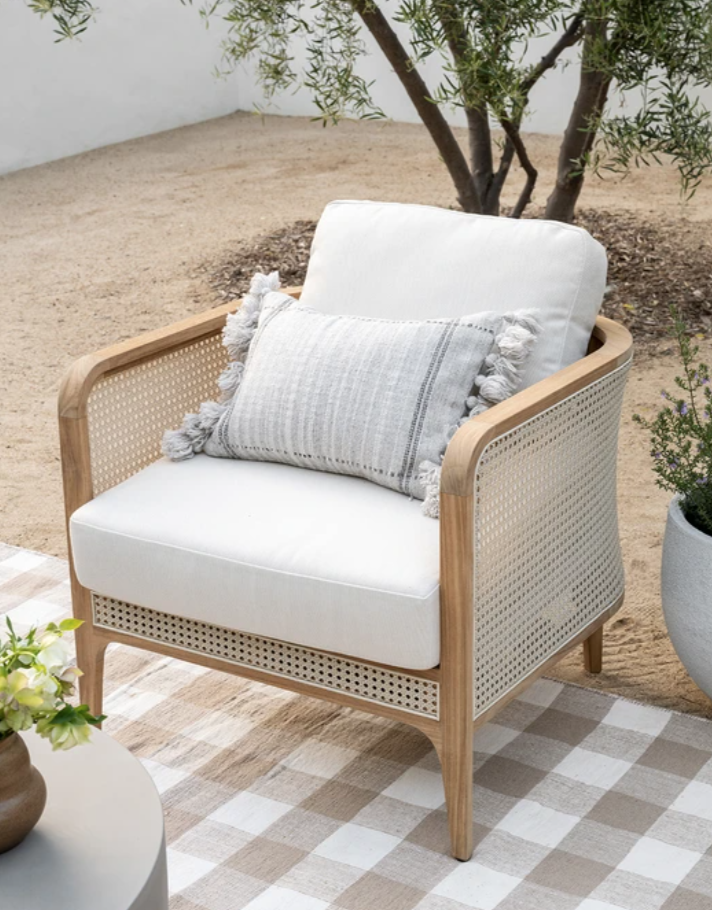 While these are out of my budget, a girl can still appreciate a beautiful chair. Can you believe these are outdoor? I love everything about this chair. Studio McGee did create a similar line for Target. They have a similar cane detail and you can grab two chairs for under $400.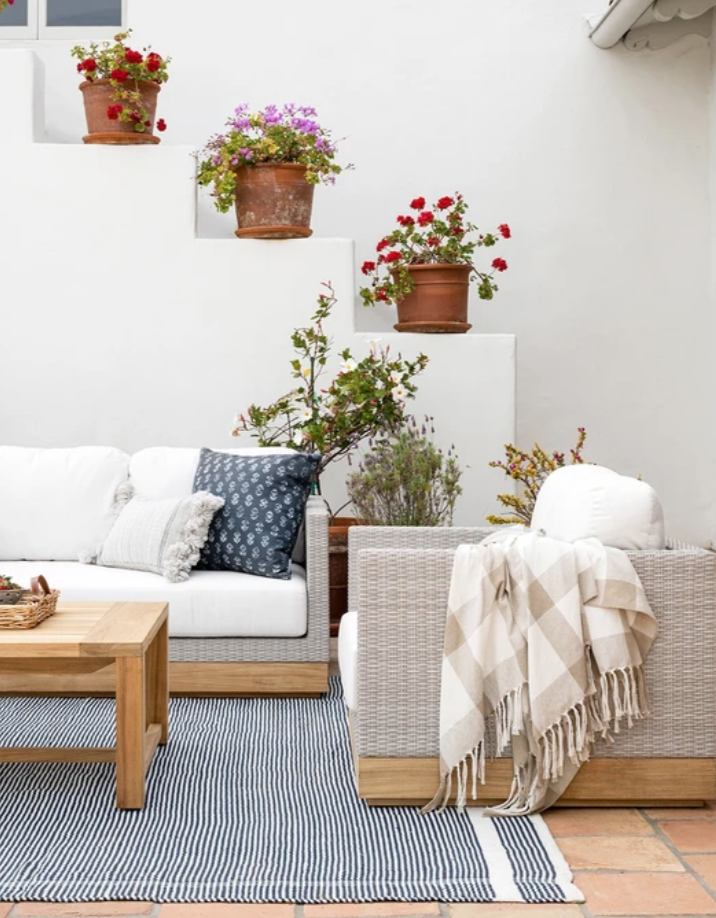 I do love this gingham throw! This might show up on my birthday wish list. Such a pretty addition to an outdoor space.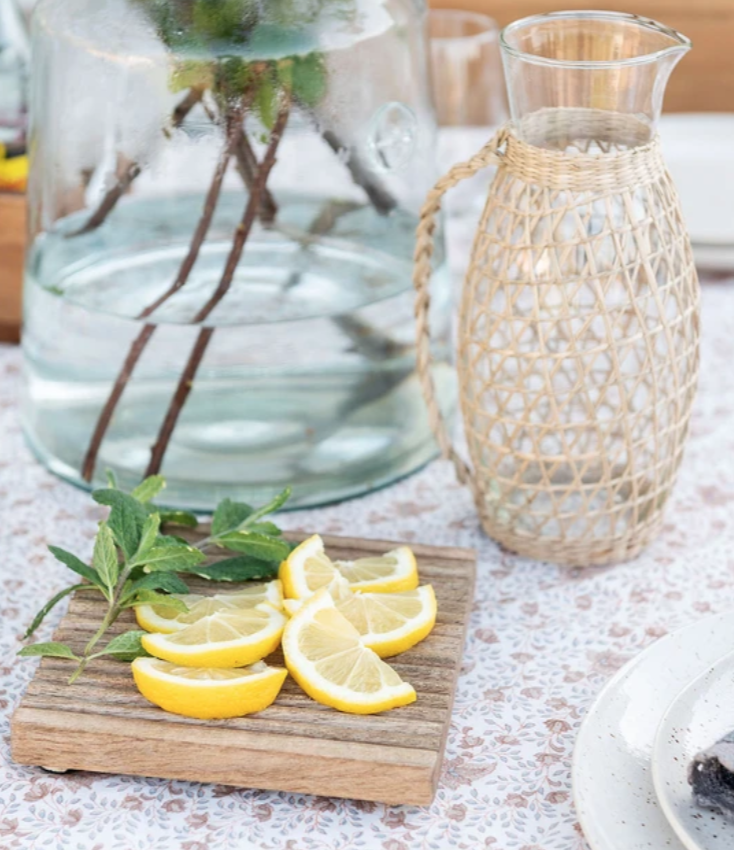 This tablecloth! It's been on my radar forever. It's just so beautiful. I can picture it styled outdoors for so many occasions. Do any of you have this already?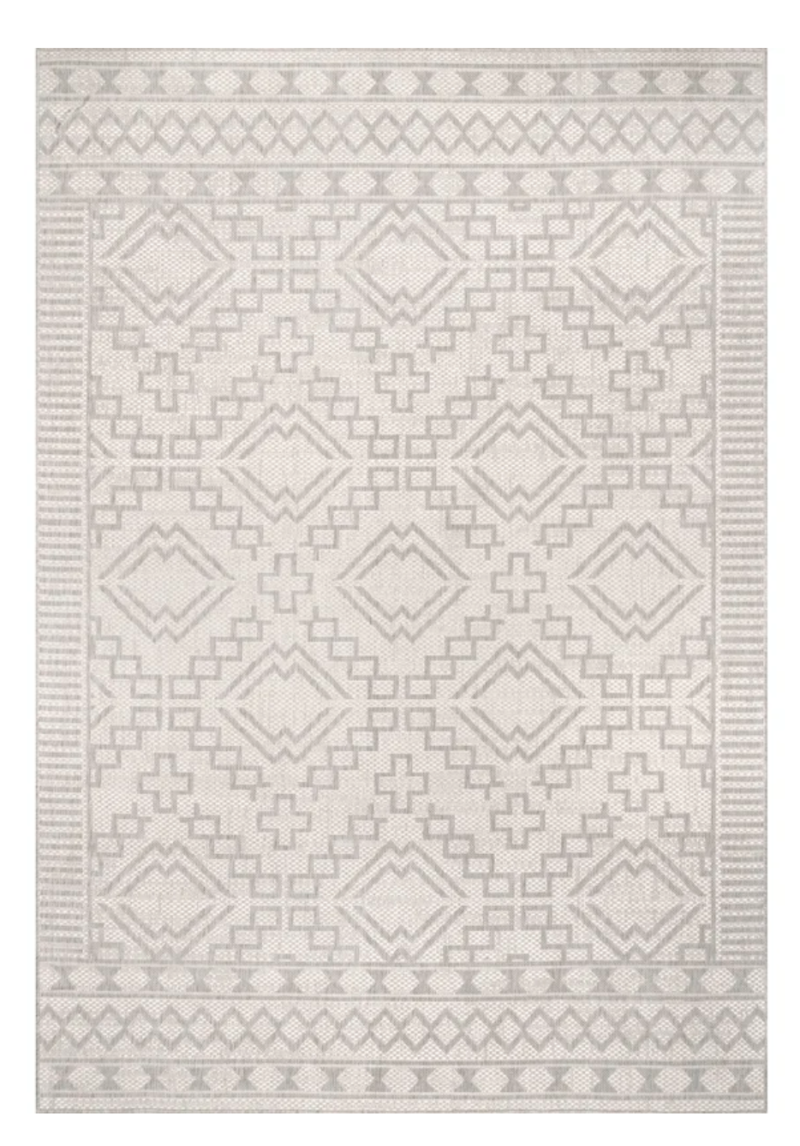 This outdoor rug is a great neutral pattern and a fantastic price if you are on the lookout.
FOR THE HOME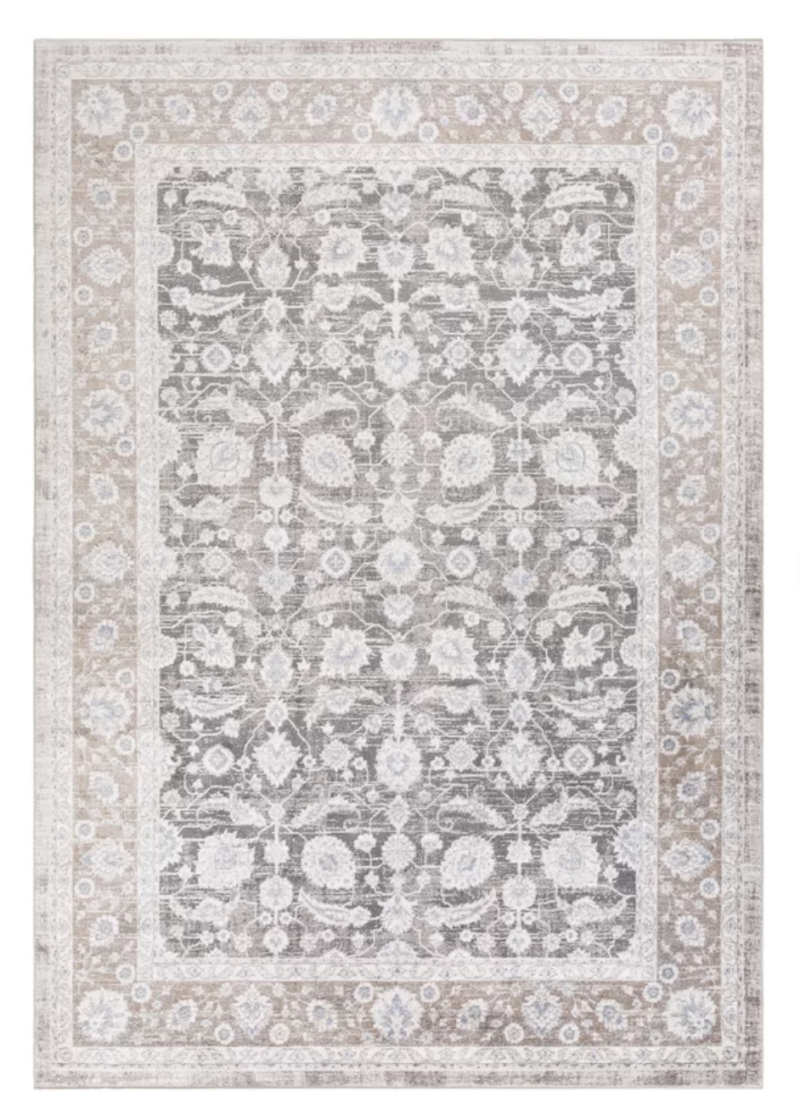 This pattern of this rug is almost identical to the one we have in our bedroom (just darker colors). This is a wonderful rug and on sale right now.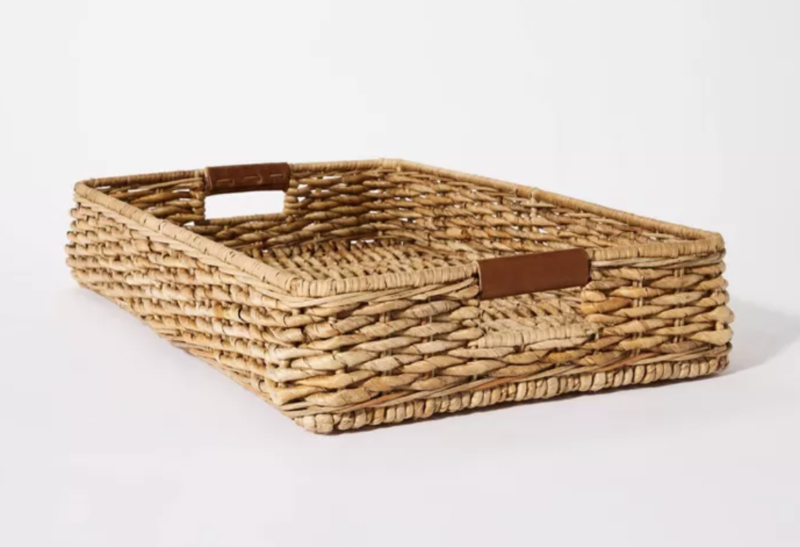 Love this tray. If I weren't moving I would be buying this. These are great for setting on coffee tables or in the center of a dining table. With a pretty bowl and and a floral arrangement they look so pulled together. Highly recommend.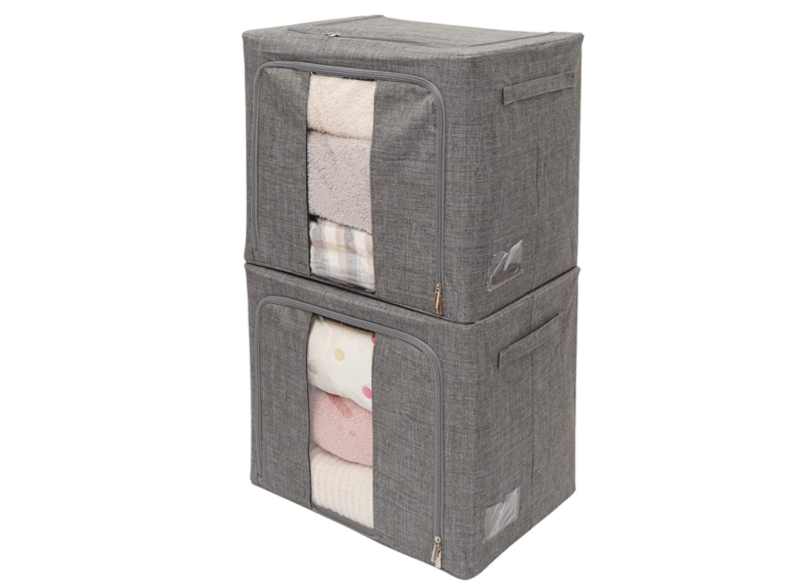 I've shared these storage bins before and just recently fell in love with them all over again. As we are packing to move and I am coming across photos, memory books, etc. . . these have been WONDERFUL. You know those cards people have written you and you don't want to let go of? So many special mementos and they all fit into one bin. And I feel like I have a place to put them which is half the battle. Plus I am using them for kids clothes I don't want to get rid of. They have been a life saver. In fact we have four in our closet. They look clean and tidy and store so much. I appreciate that you can get to things easily with the two points of entry. These are five stars from me.
FIVE GREAT FINDS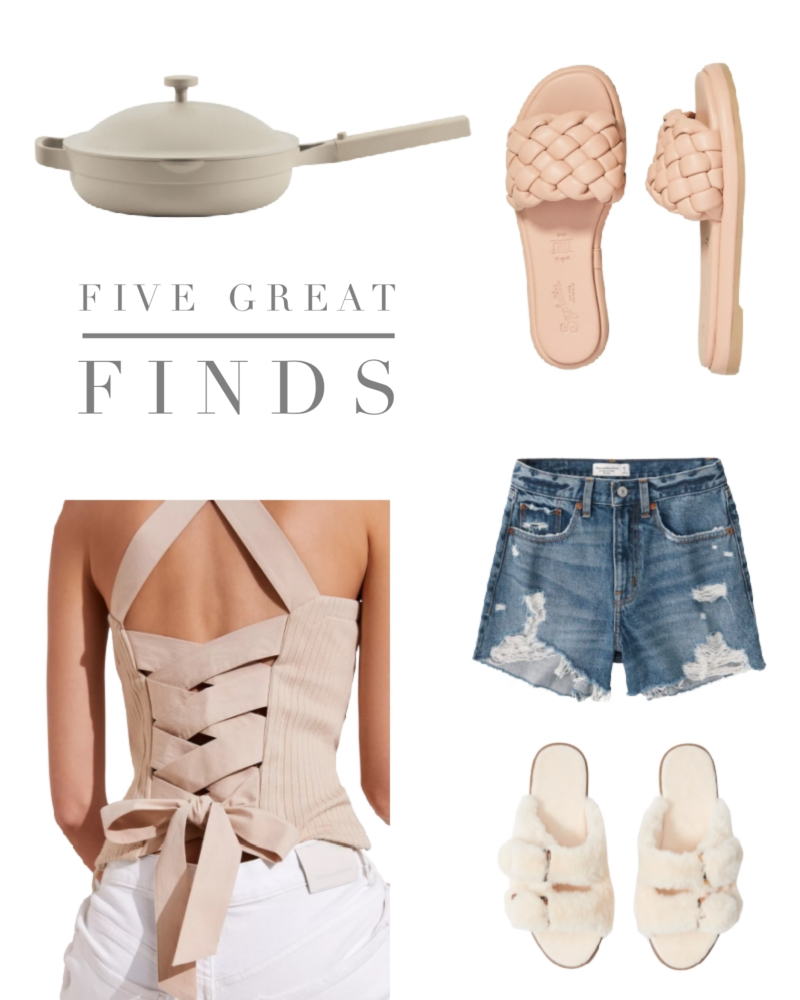 I shared these on Instastories and think they are all adorable. Those slippers are calling my name.
Sending you all a big hug on this Mother's Day weekend. Definitely missing my sweet mom. I hope you find a moment of peace and quiet amidst the chaos. Thank you for being here. See you back here on Monday.