Good morning. It's been a crazy week which is why the blogging was a bit slow. I hope you caught the post where I showed a preview of our new home. I am so appreciative of your kindness and support. It will be fun to share all of the new projects with you. Couldn't let the weekend go without sharing some really great sales with you. Let's jump right into Saturday Shopping.
NORDSTROM SALE
Nordstrom is hosting a half-early sale and while I am not super impressed with the offerings, there are a few things that are excellent deals.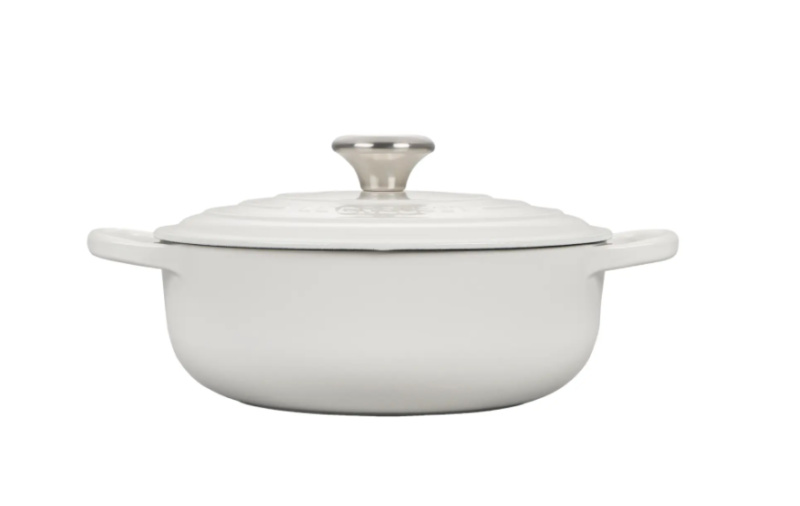 This Le Creuset 3.5 quart pan is 40% off. I absolutely love my Le Creuset pieces. I use my small almost daily.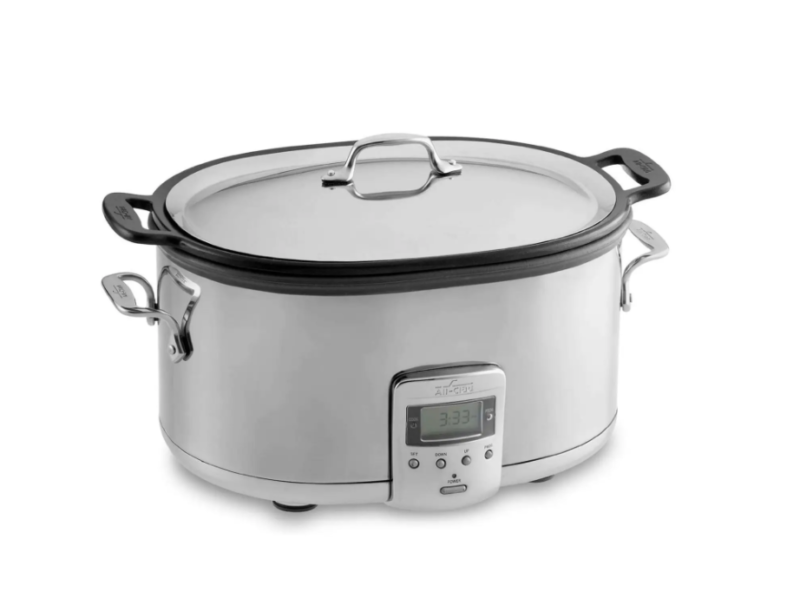 This All-Clad slow cooker is top of the line. It's not inexpensive but people RAVE about them. If you have your eye on one, it's currently 37% off. That's a huge savings.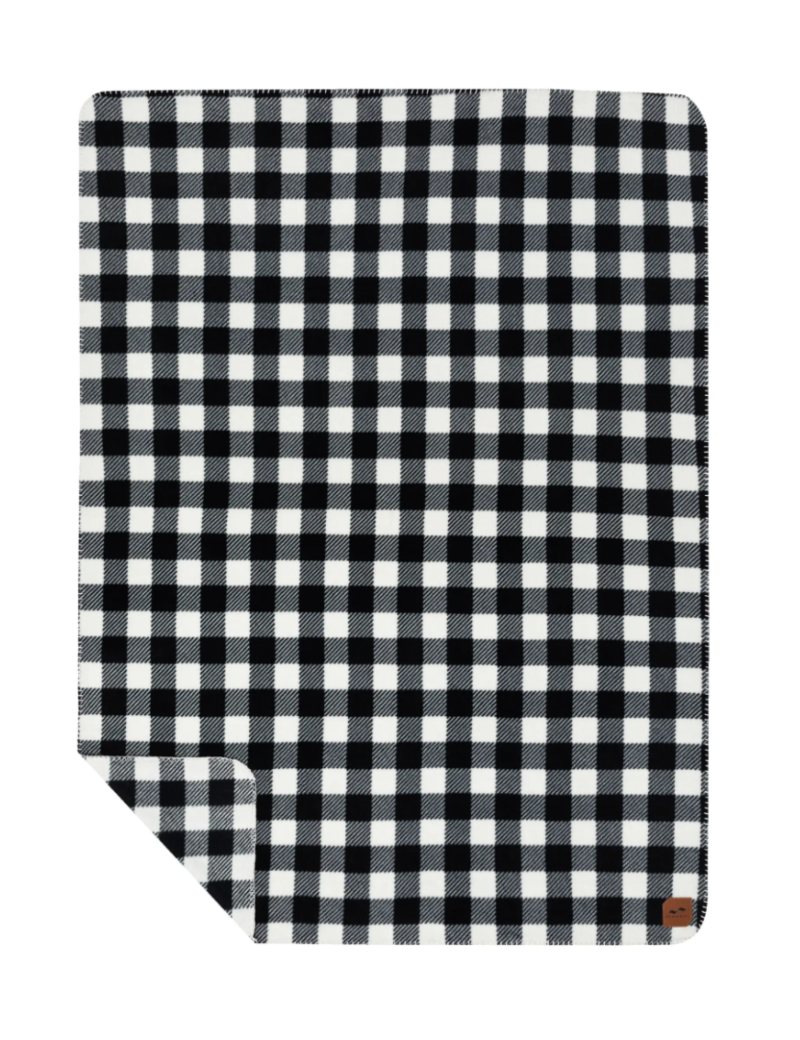 We have blankets that are very similar and I just adore the buffalo check. These are now just $13. Such a classic, timeless throw. These would be so cute folded at the end of the bed or great for summer picnics. Also a really nice gift idea tied up with a bow and tucked in a picnic basket.
I love a good jogger and this Zella pair is usually $75. With the sale, they are marked down to $45.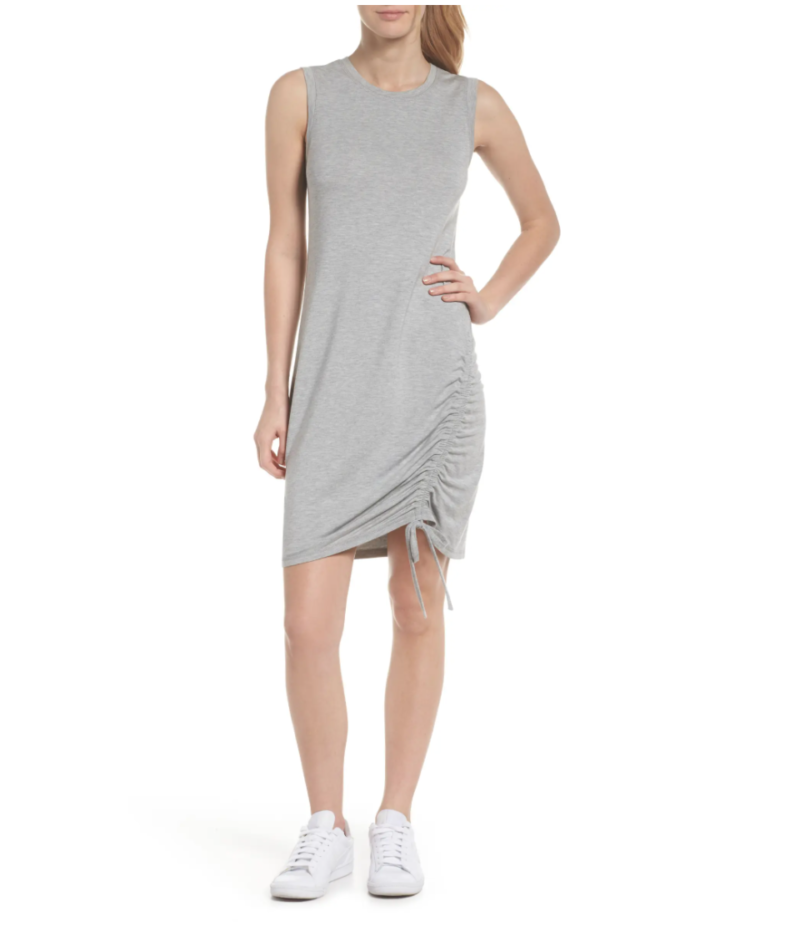 This Zella dress receives rave reviews and is now only $35. So cute and comfy for summer.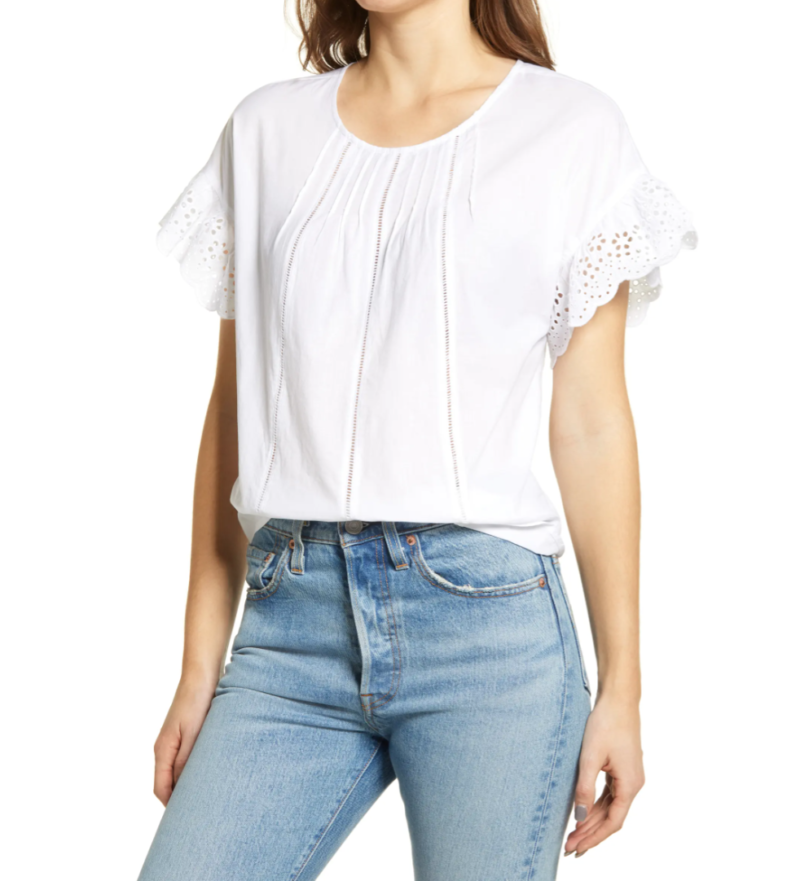 You know I'm a sucker for a cute white top and this one is darling. Currently 40% off.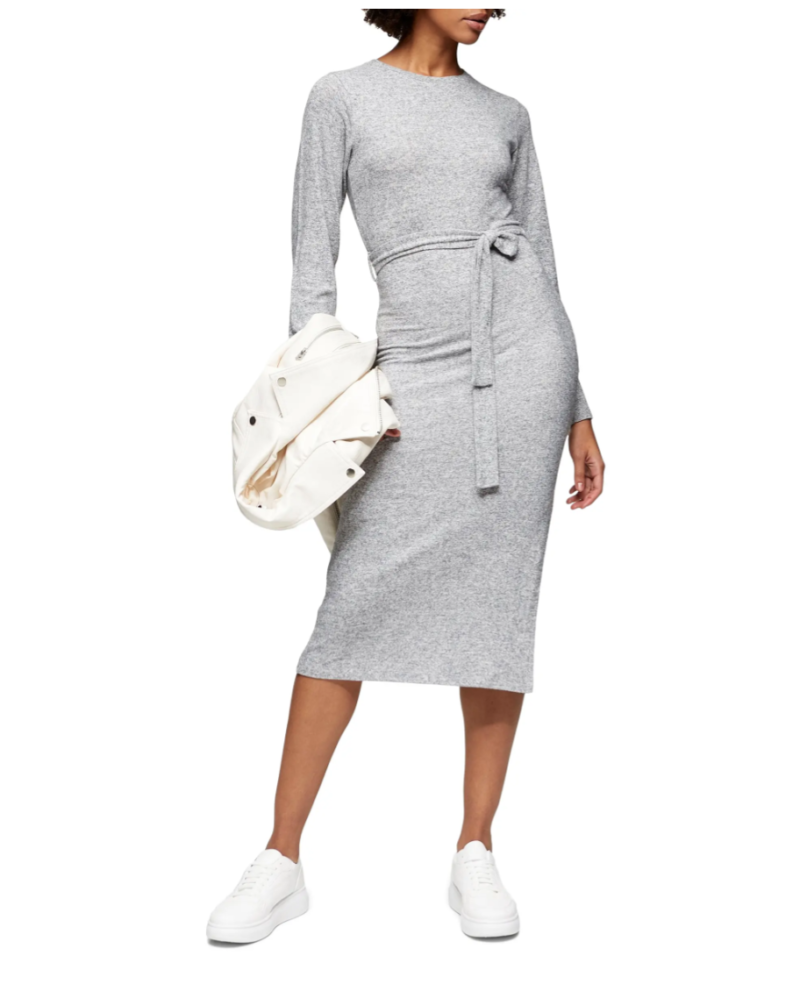 I regret not buying this dress when I saw it shopping in LA with my daughter. I think I may order one now that it is on sale. So cute and comfortable.
ANTHRO SALE
Everything on sale at Anthropologie is an extra 40% off which is awesome.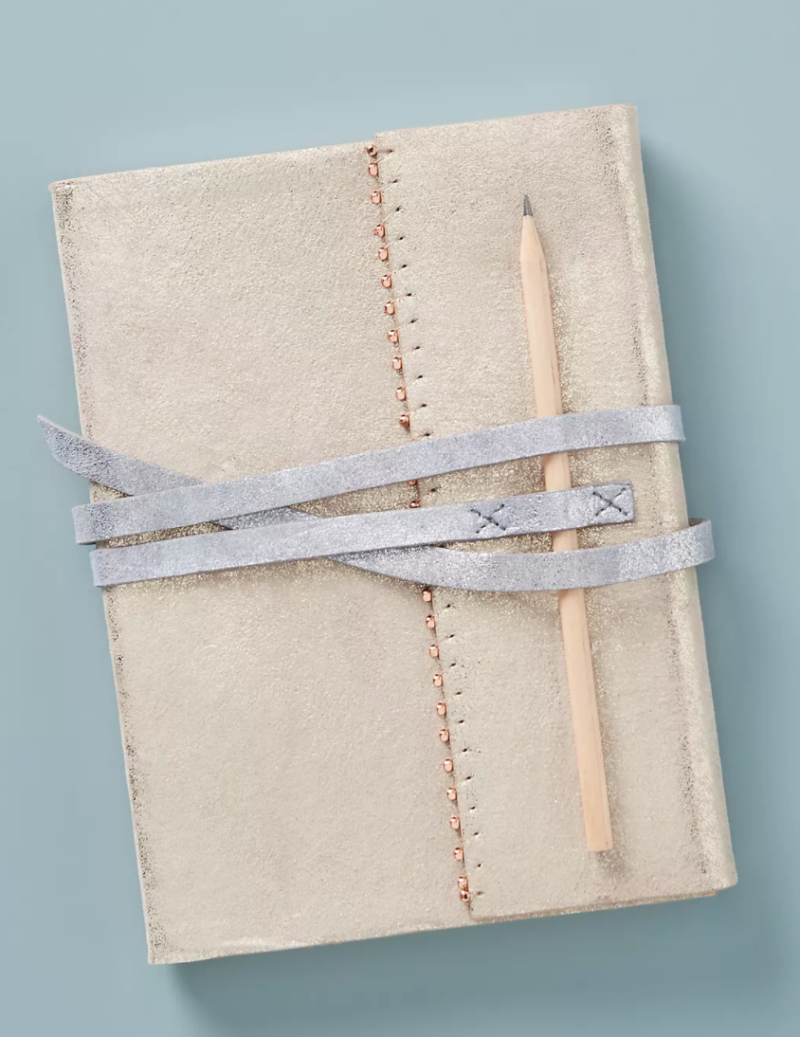 I am a big believer in journaling and writing down your thoughts. This journal is gorgeous. It is on sale for $14. What a beautiful gift idea, too.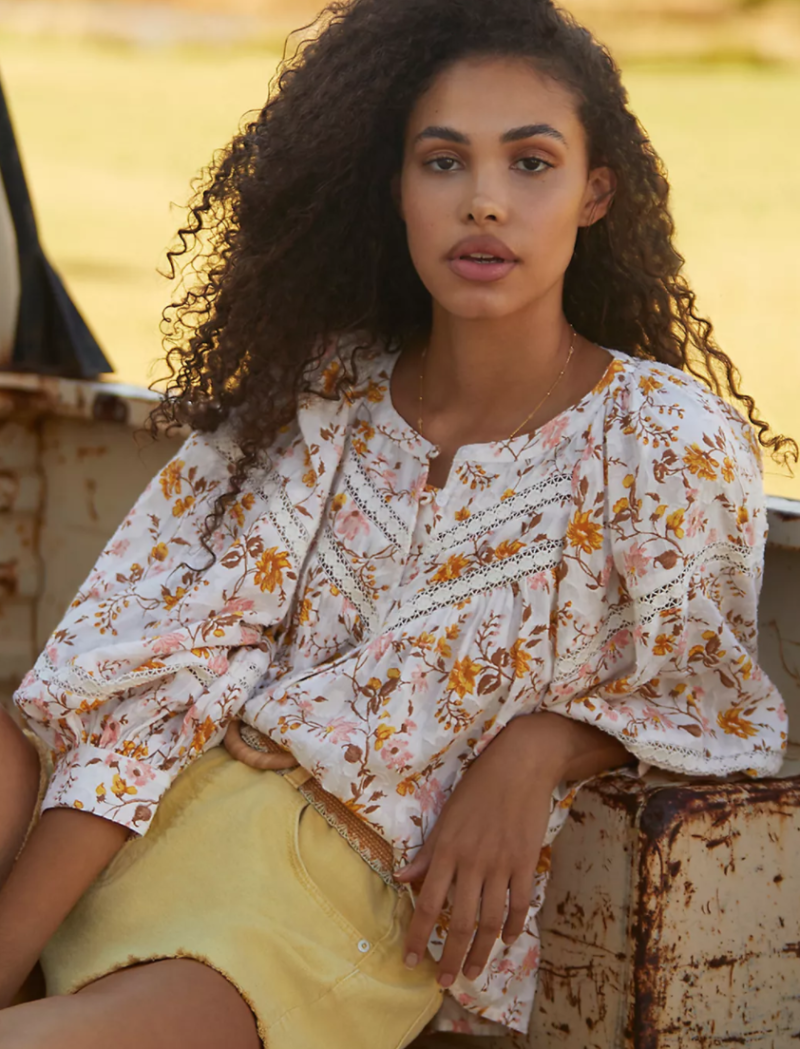 Just love this top. Such a pretty print and style. This weekend it's an extra 40% off.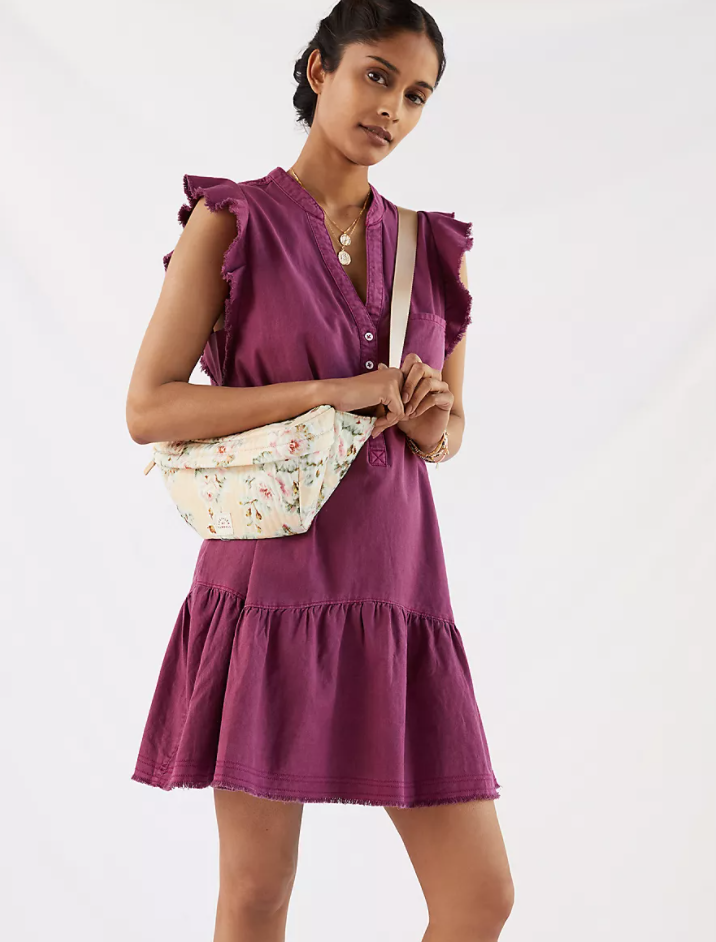 This dress is not on sale but gosh is it cute. It comes in three other colors.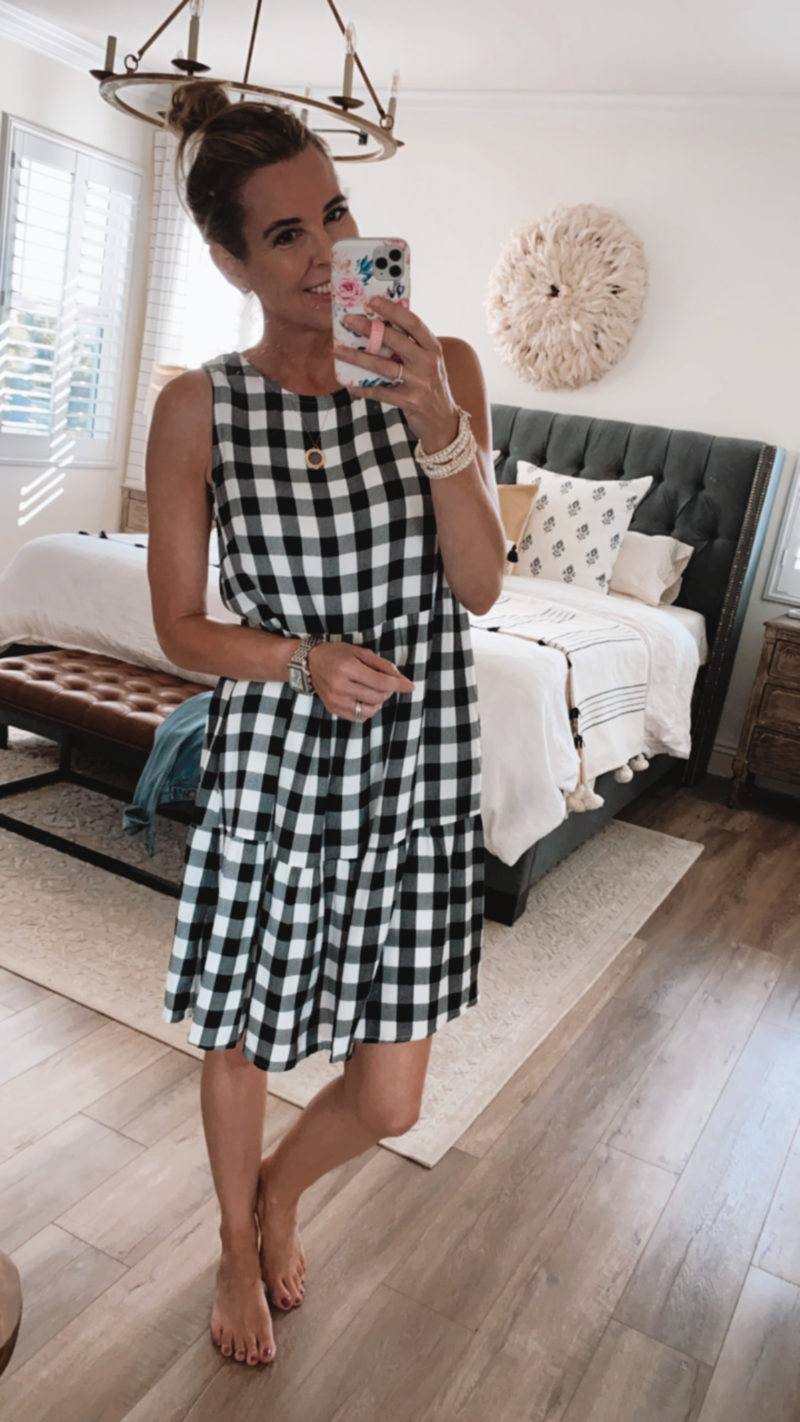 That purple dress reminded me a bit of this Amazon one. Very comfortable, pockets and a great price. Plus there a ton of color choices.
SUMMER COLOR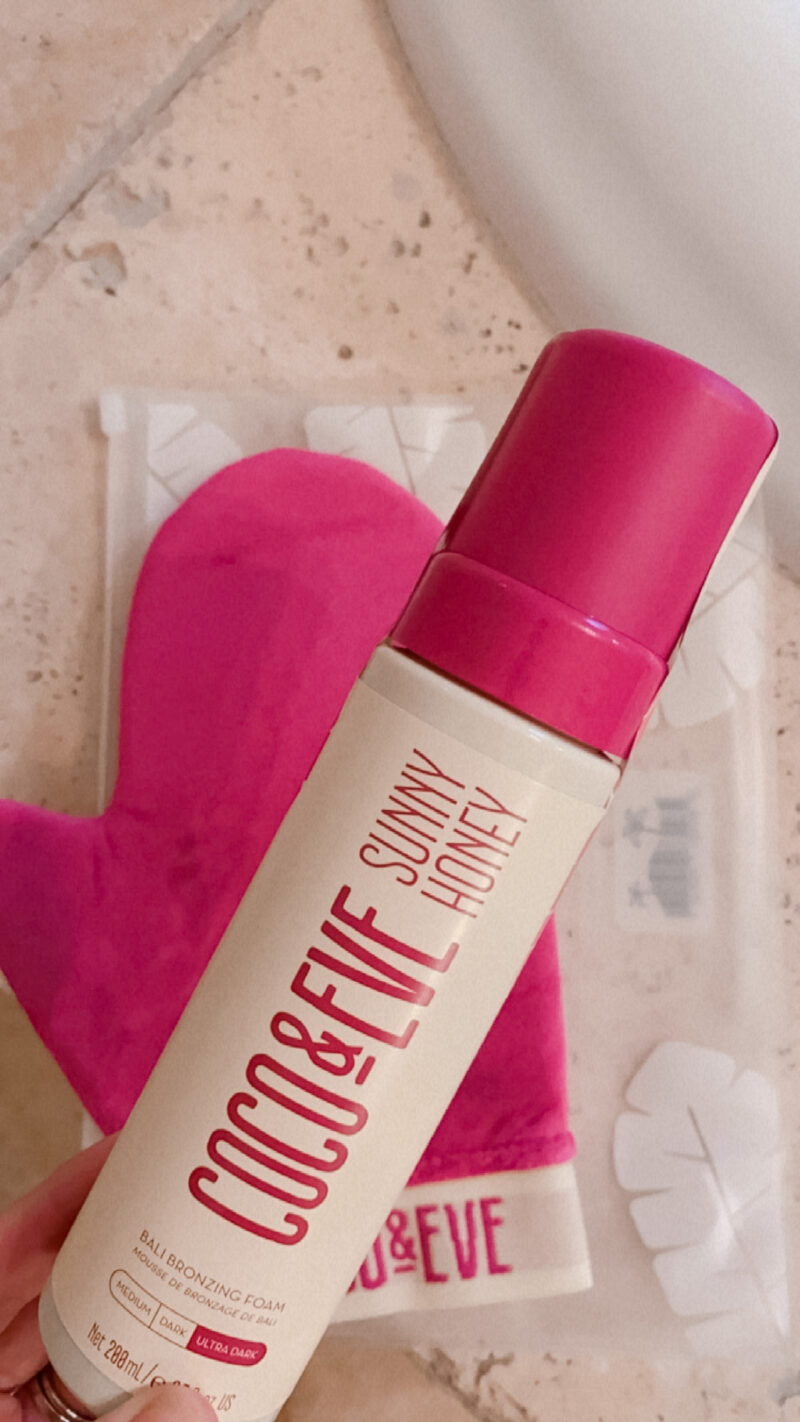 I've used this self tanner twice now and really love it. I don't think it has a strong smell at all. What makes this one different is that the color really shows up right away as you are putting it on. That helps to avoid missed spots. Plus I feel as thought it develops in just a couple of hours so it's great if you want color that very day. And the ultra dark was not too dark on me ( I am very fair).
REJUVENATION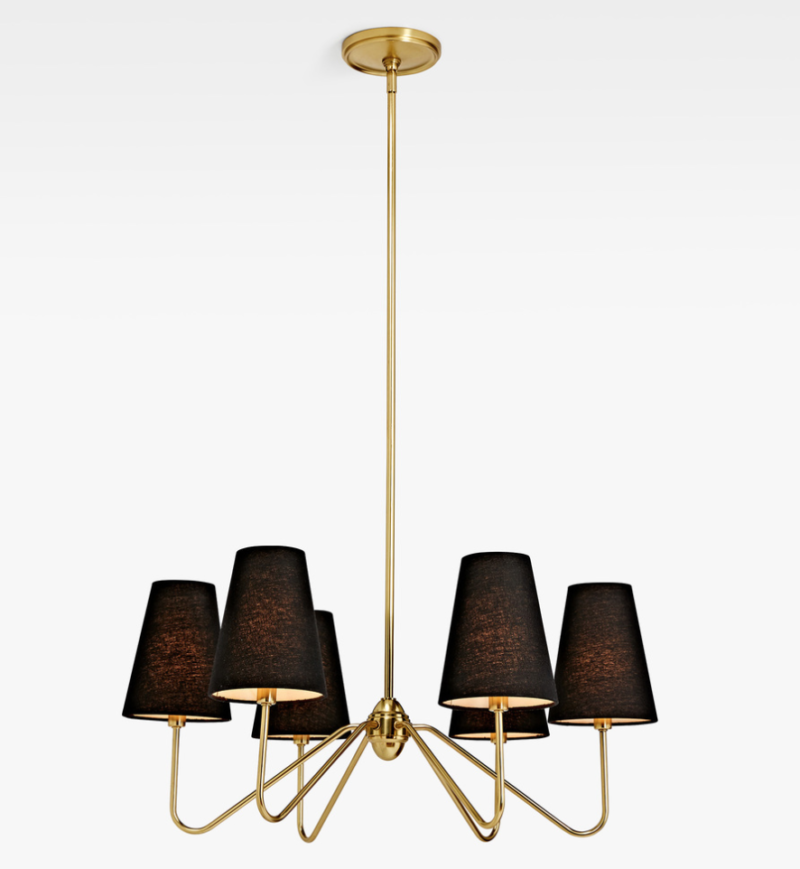 This sale is incredible. This light is usually $427 but is now $213. There are more color options, too.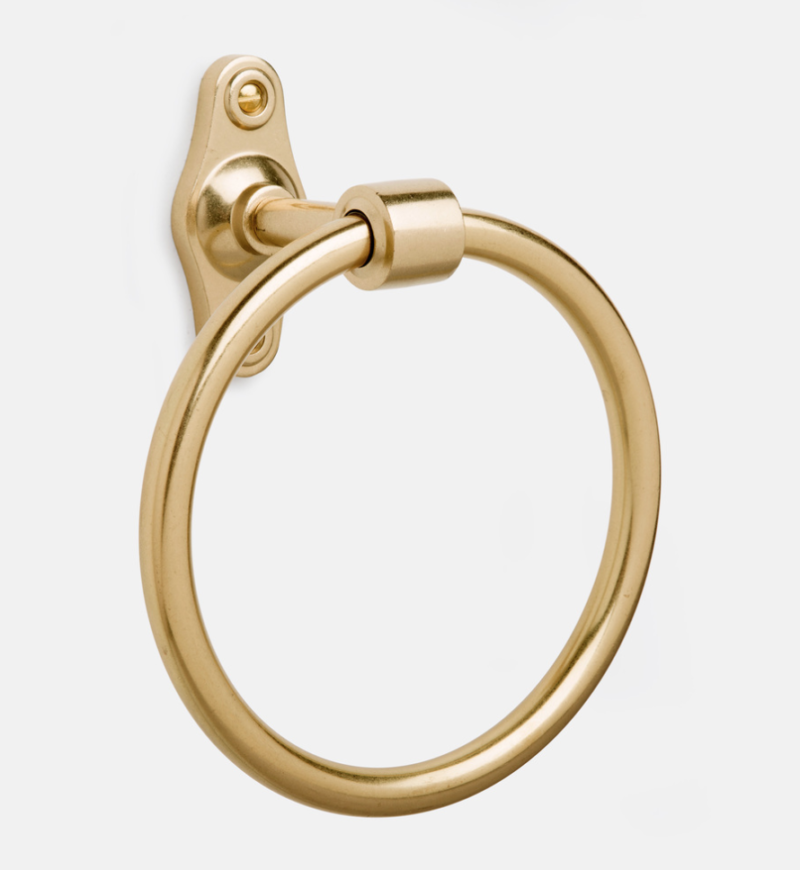 This towel ring is so pretty. If you are looking to swap out bathroom accessories, this sale is a good one.
SERENA & LILY
Absolutely everything is 20% off! That's so awesome. I did order something for the new house. Can you guess what it is?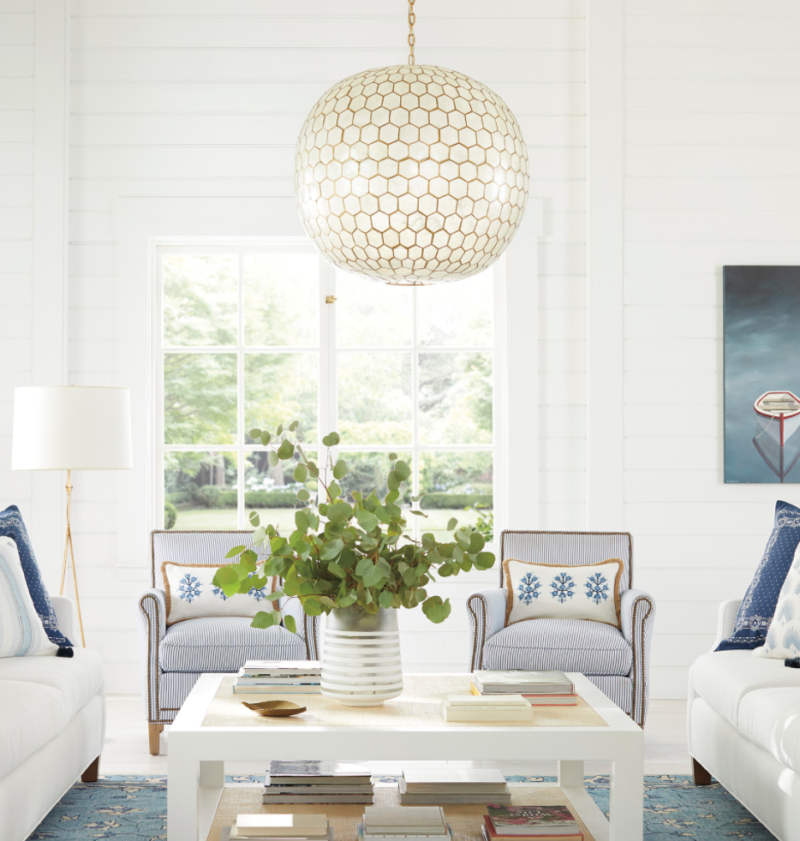 Our favorite pendant! We have to leave ours here and I just love it so much. I can't wait to see it in the new house. 20% off is a huge help.
POTTERY BARN SALE
Right now you can score free shipping with the code: FREESHIP plus so many items are on sale.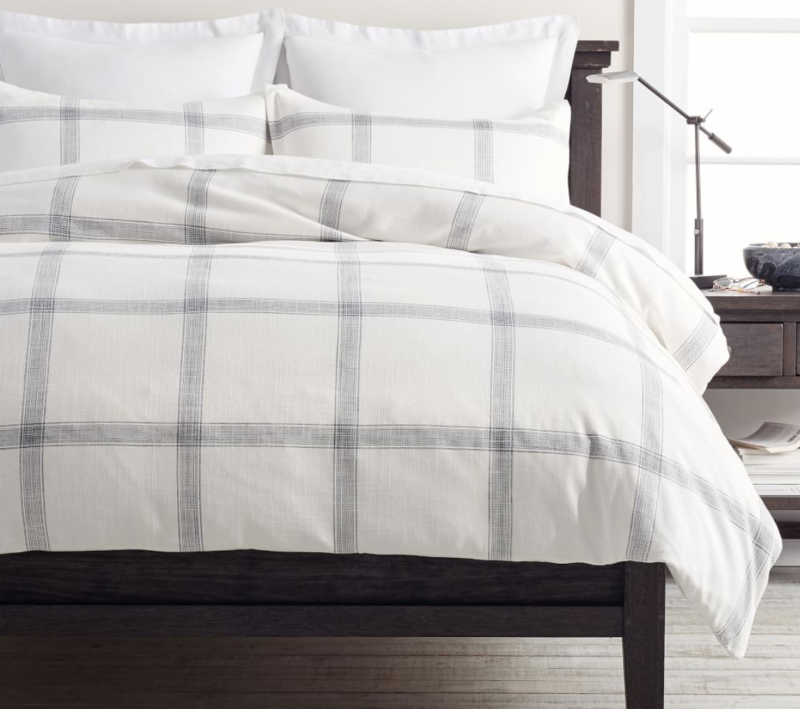 Oh this is so beautiful. What a classic duvet. I definitely have my eye on this now that it's on sale.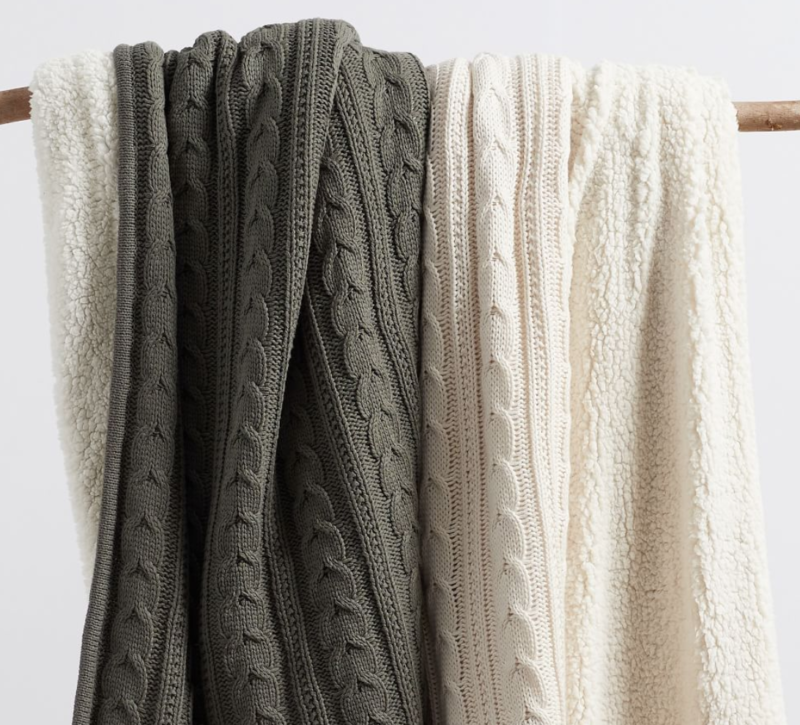 I know it's hard to think about cozy blankets this time of year but I have never seen a better sale price on these. Beyond cozy and so good.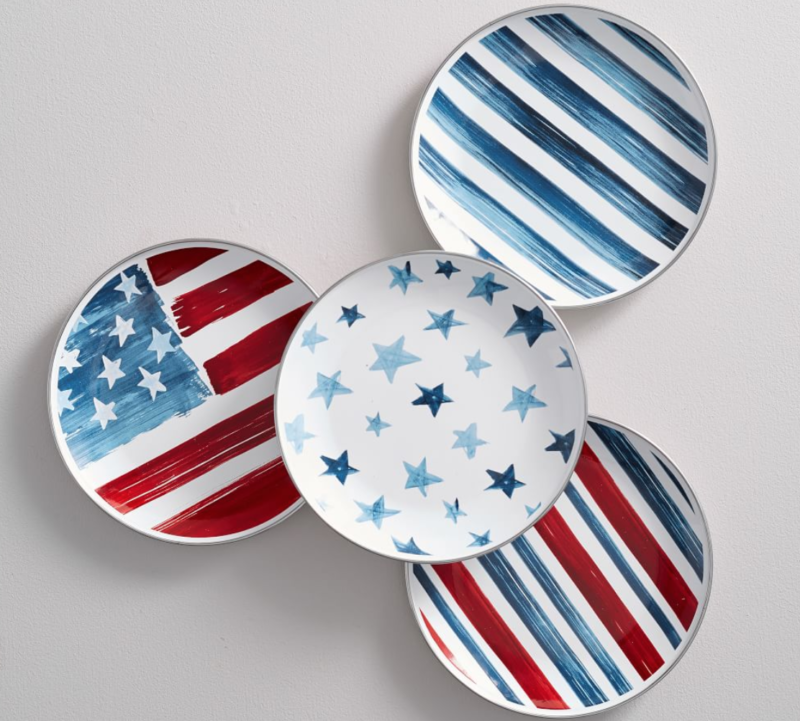 I LOVE these. Oh my goodness. So cute and perfect for the Fourth of July. The napkins are also darling.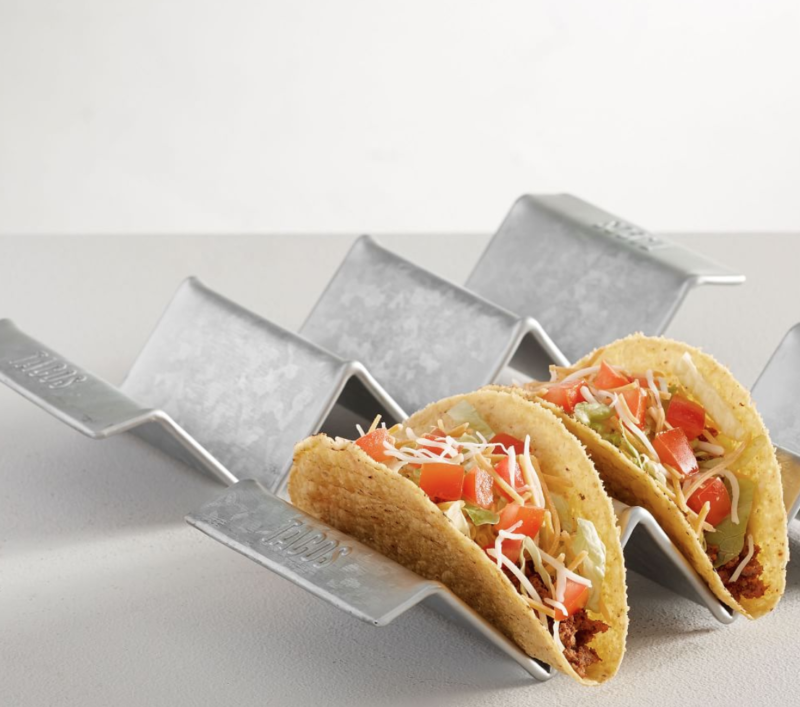 Time to take Taco Tuesday to the next level. I like the sale price on these especially with free shipping.
MOVIE NIGHT AT HOME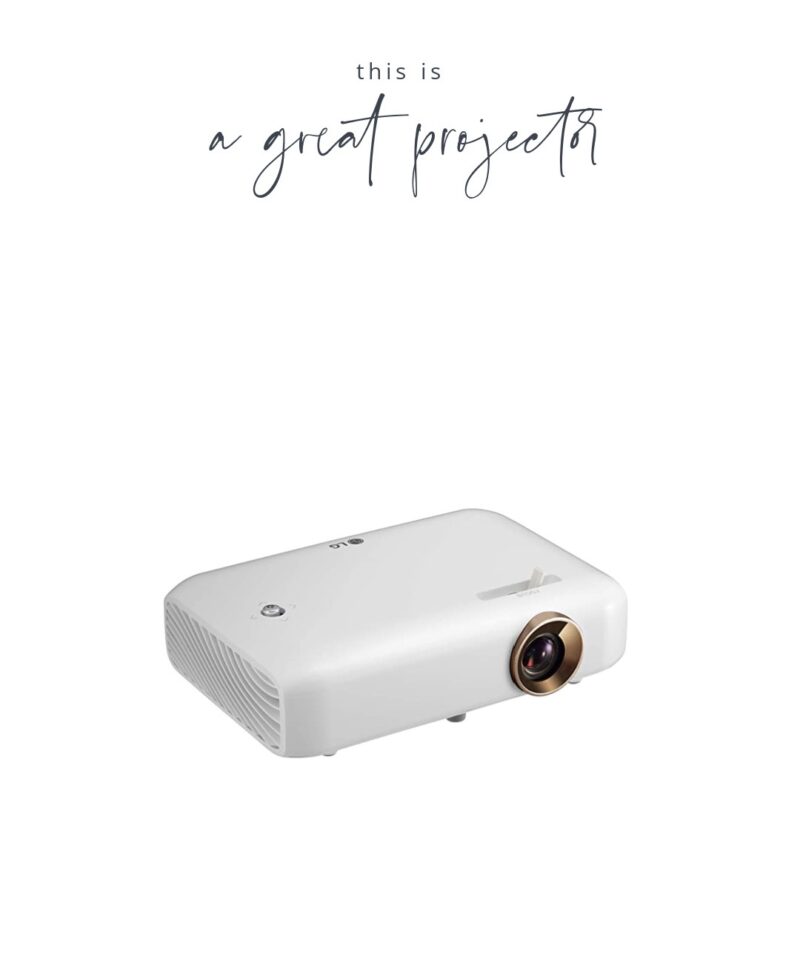 I mentioned this projector in my Instagram stories recently. It's an investment but we LOVE it. I gave it to my husband a while back but it has served us so well. When we stay at the house in TN we have nothing. Just mattresses and a few things to get by but this projector allowed us to watch anything we wanted on the wall. We just attached a fire stick to it. It was so much fun. And we plan to use it for movie nights. It's the best to be able to have a great quality image projected onto the entire wall. Might be fun to consider if you are wanting to do summer movie nights. A nice gift idea for the man in your life as they are often hard to buy for.
I will say I REALLY miss having the Alway Pan when I am away from home. It is further proof how much I love it. I wanted to buy another one but my husband talked some sense into me.
COLLAGEN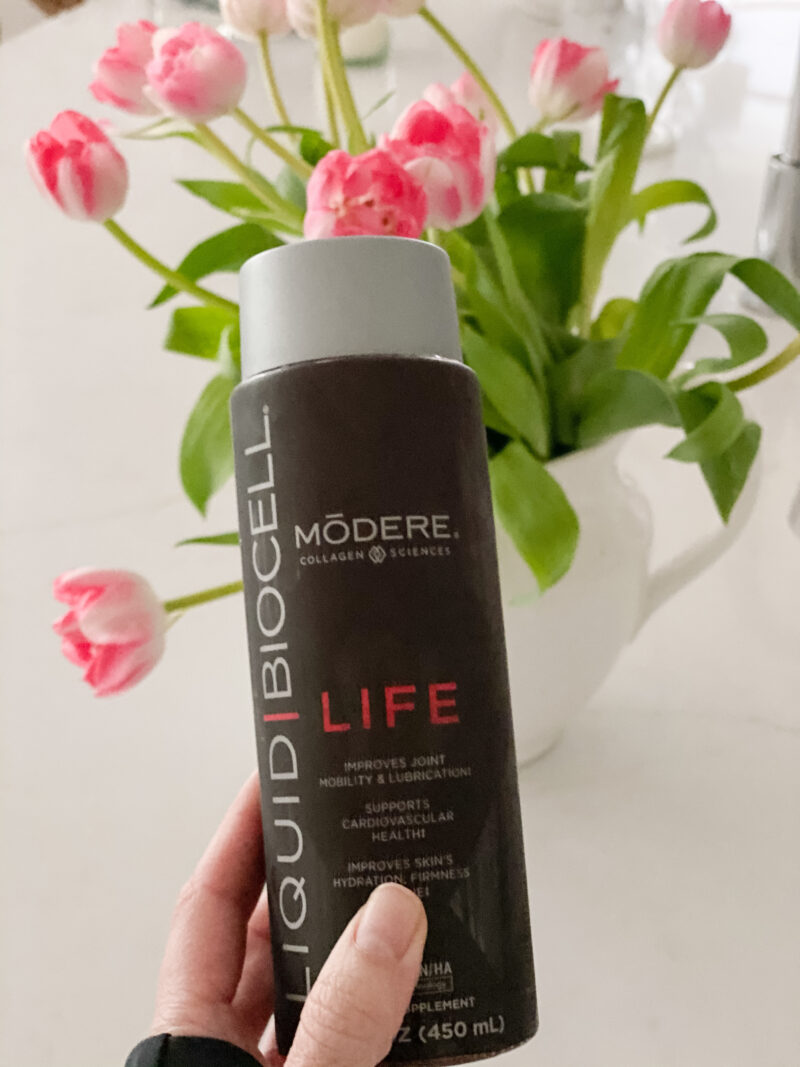 Still taking liquid collagen twice daily and love the difference it has made (I order two bottles a month). The body stops producing as much collagen beginning in our twenties. One of the hardest things to accept about aging is the appearance of my skin and this has made such a significant difference in how hydrated it is. I like to say it doesn't look as tired. The hair growth and added fulness is a huge perk. I was so bummed that I forgot to order the travel packets when I was in Tennessee. Having a box on hand is perfect, especially if you are traveling this summer. I chat more about the benefits in this post.
May you all have a wonderful weekend.
Thank you to all of the men and women who sacrificed absolutely everything for our freedom. We fly our flag today for all of you.