Good morning. The rain is coming down and my entire family is still sound asleep. It's actually really nice to enjoy a cup of coffee in the quiet. I am not exactly an early bird, so being the first one up is rare. Thankful for the weekend and a bit of time to exhale. The schedules for both kids have been pretty intense so we will take a little down time. Rounding up a few fun finds and sales around town in this week's edition of Saturday Shopping.
BALLARD DESIGNS SALE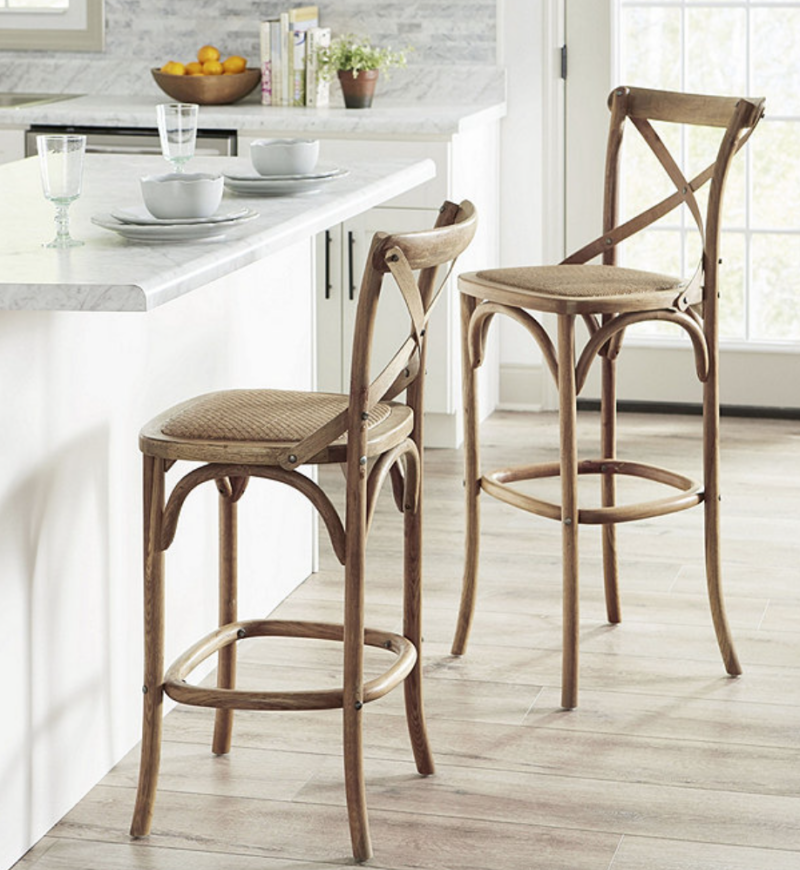 Ballard Designs rarely has big sales so if you have had your eye on something, now would be the time. These are the stools we had in our California home. Very well made and a beautiful wood tone. They are currently 20% off.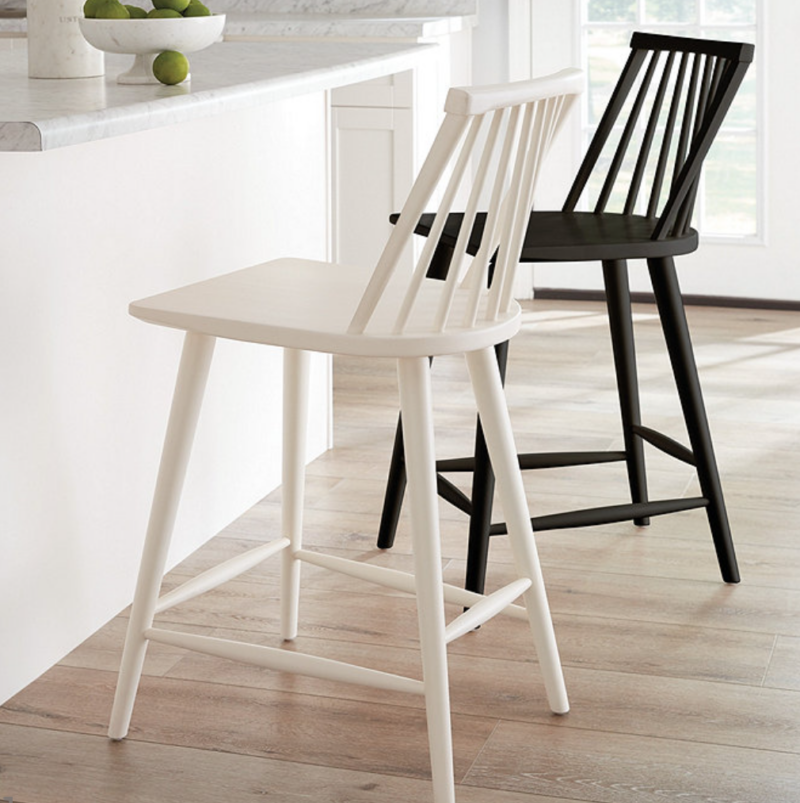 I also really love the clean look of this Windsor stool. You can't go wrong with this classic look (easy to clean, too!).
CAUGHT MY EYE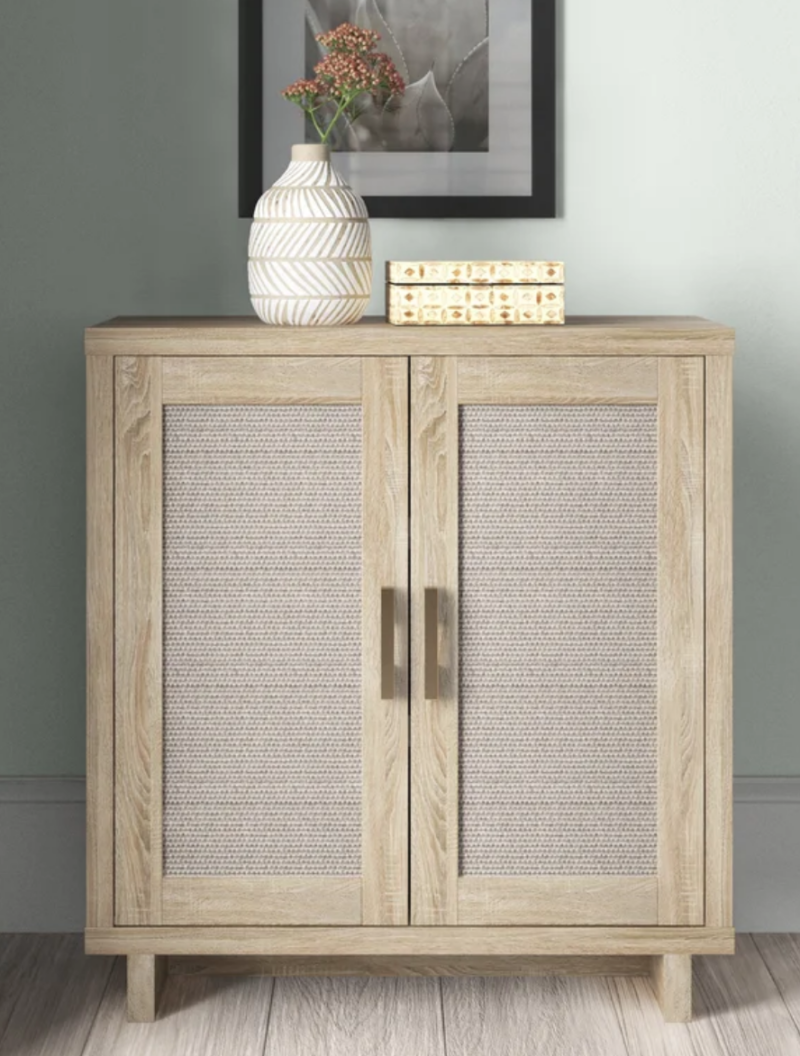 This is so good. I love the lines and the design . . . and the price (under $200). It also has wonderful reviews.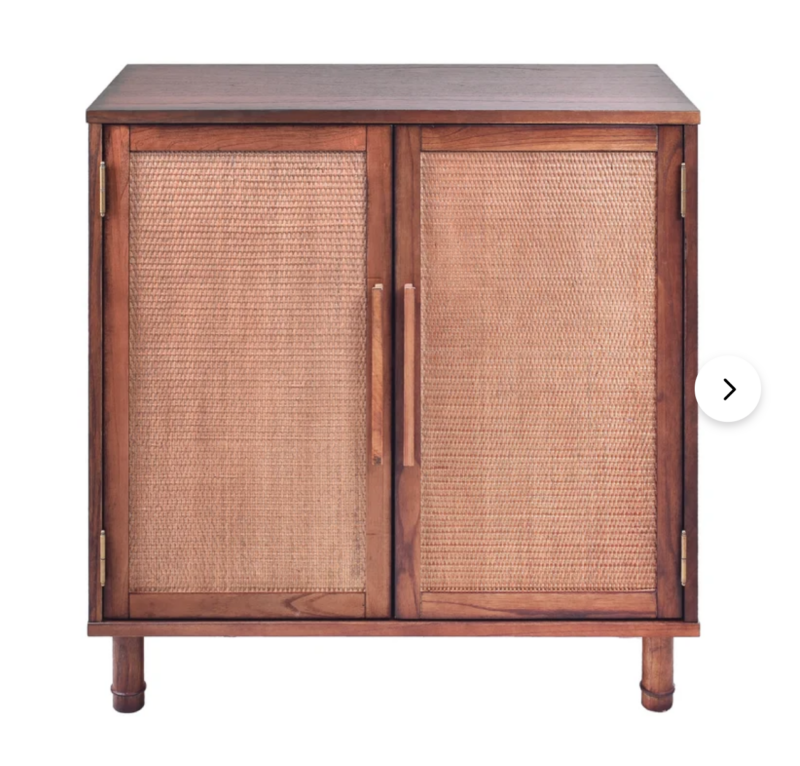 This is another great piece and it won't break the bank compared to the higher end versions.
LEATHER SOFA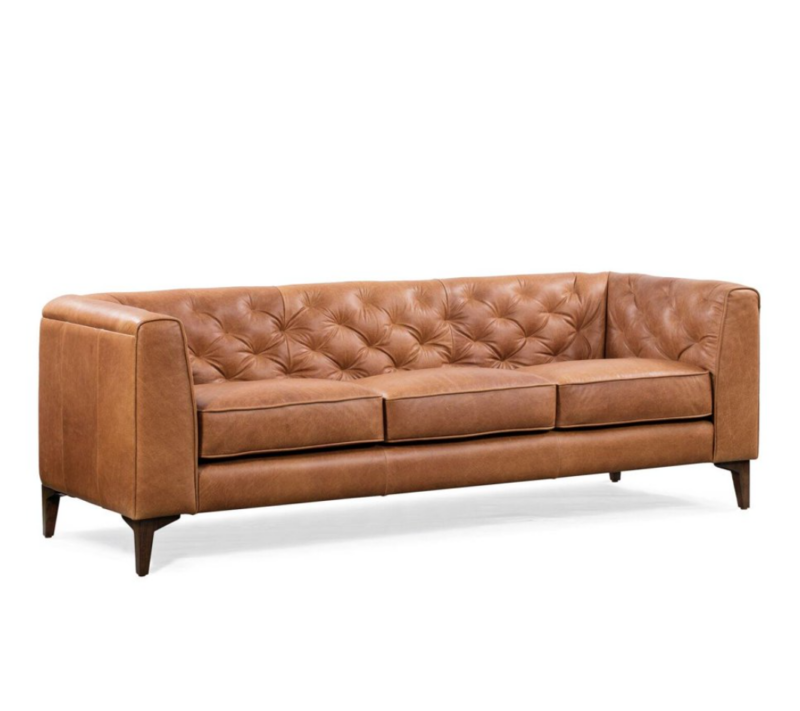 Hello, beautiful sofa. I have my eye on this for one of our spaces. So pretty. Does anyone have this? Would love to know what you think.
WHAT A BEAUTIFUL CONSOLE TABLE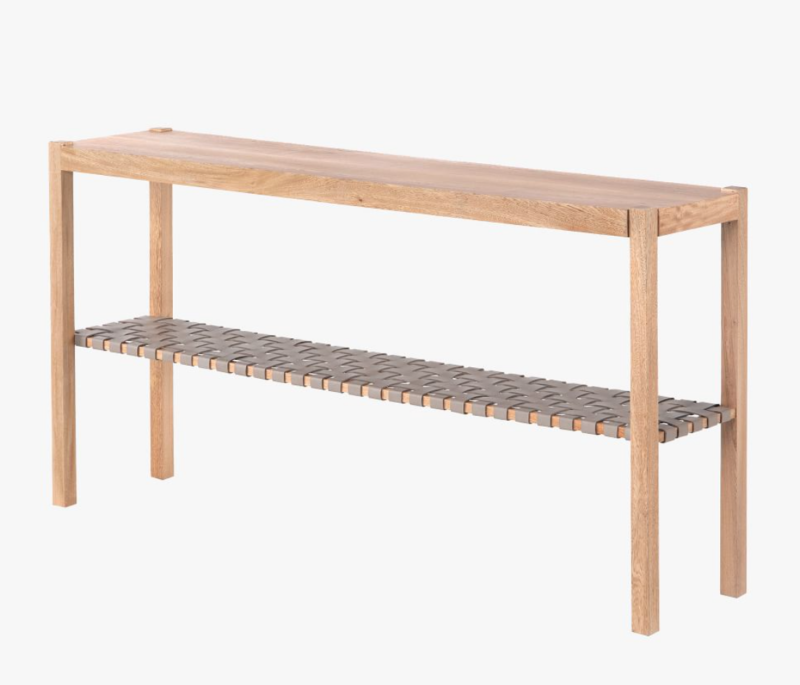 I think I'm in love with this table. It would be so beautiful in our family room. I am hoping for a sale. LOVE THIS!!!!
BOUGHT IT AGAIN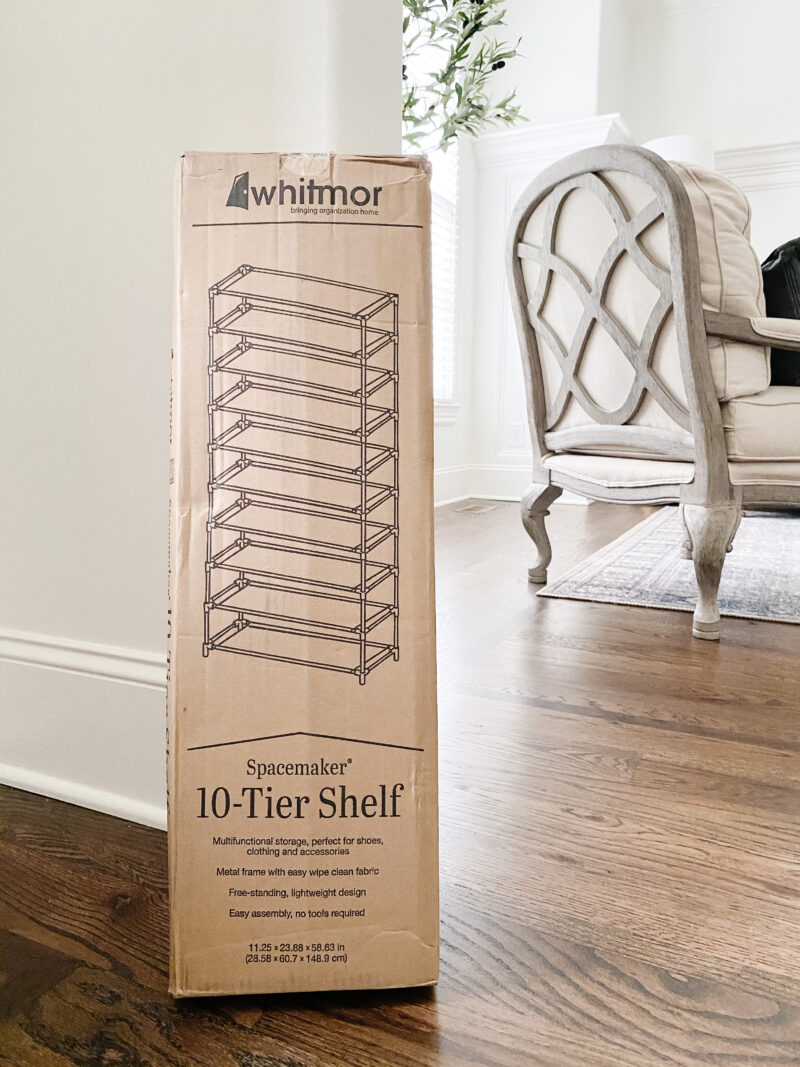 Yep, I bought it again. This shoe shelf has changed our life as far as organization goes. I shared that we have one in a closet near our front door. This one just arrived and will be going in the garage. It holds SO MANY shoes, is wipeable, and takes up very little space. I think it's worth very penny of the $25.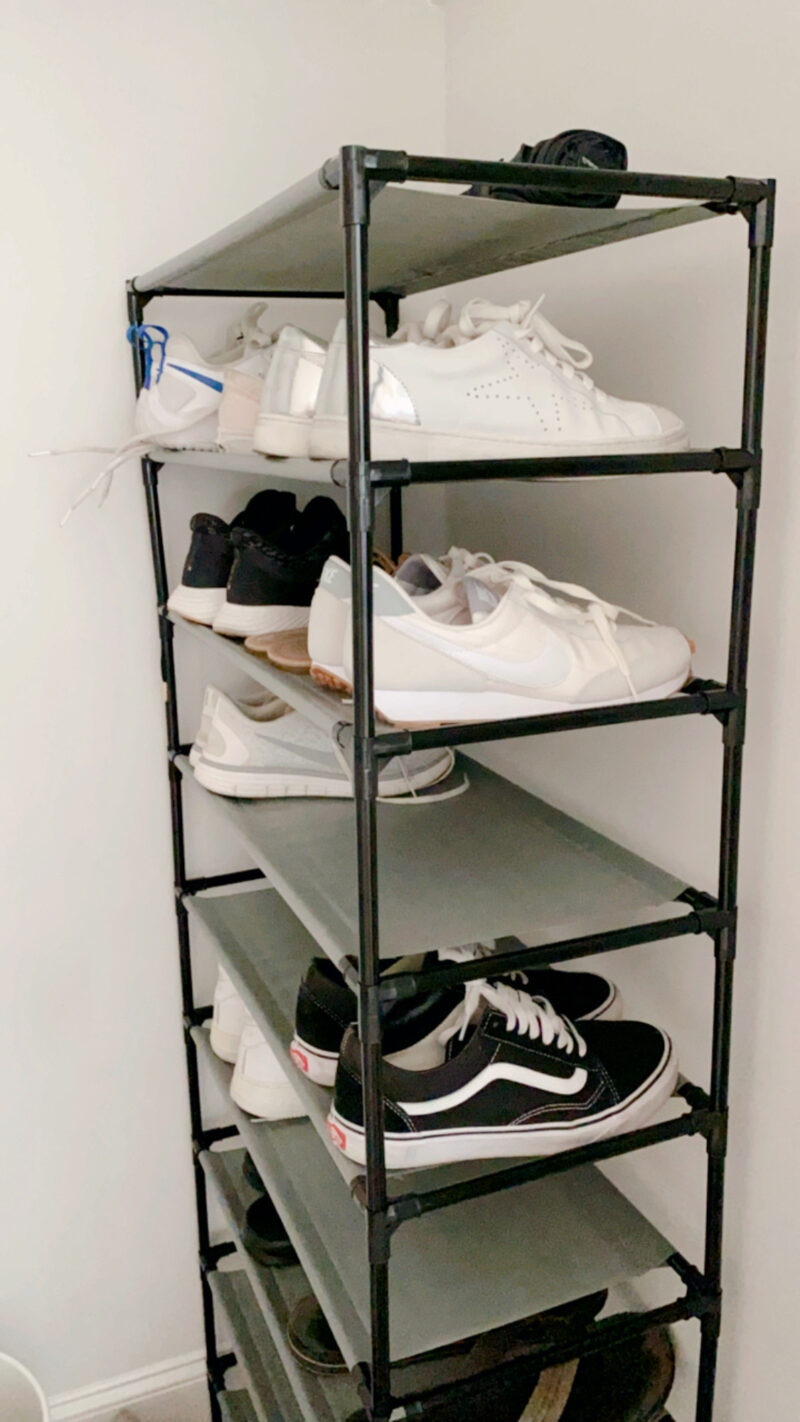 This is what the shoe shelf looks like put together. Certainly not fancy but it's hard-working and we love it. It won't fit high-tops, though. I'll be begging my daughter to put the second one together today. It takes a bit of time but well worth it. It also comes in shorter versions.
BACK TO SCHOOL ORGANIZATION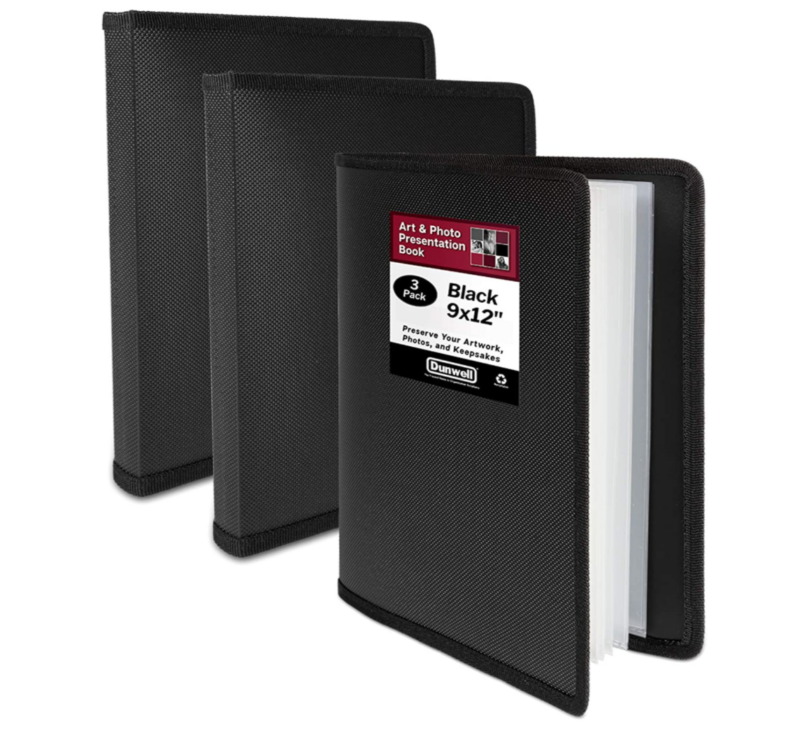 With school starting back up, it's a great time to stock up on these or get started on this if you are looking to organize the school papers and artwork. We've used these portfolios since the children were in preschool. They are fun to pull out and look through. Save anything you want in a drawer or box and then go through and pick your favorites to fill these pages. The kids enjoyed the process, too.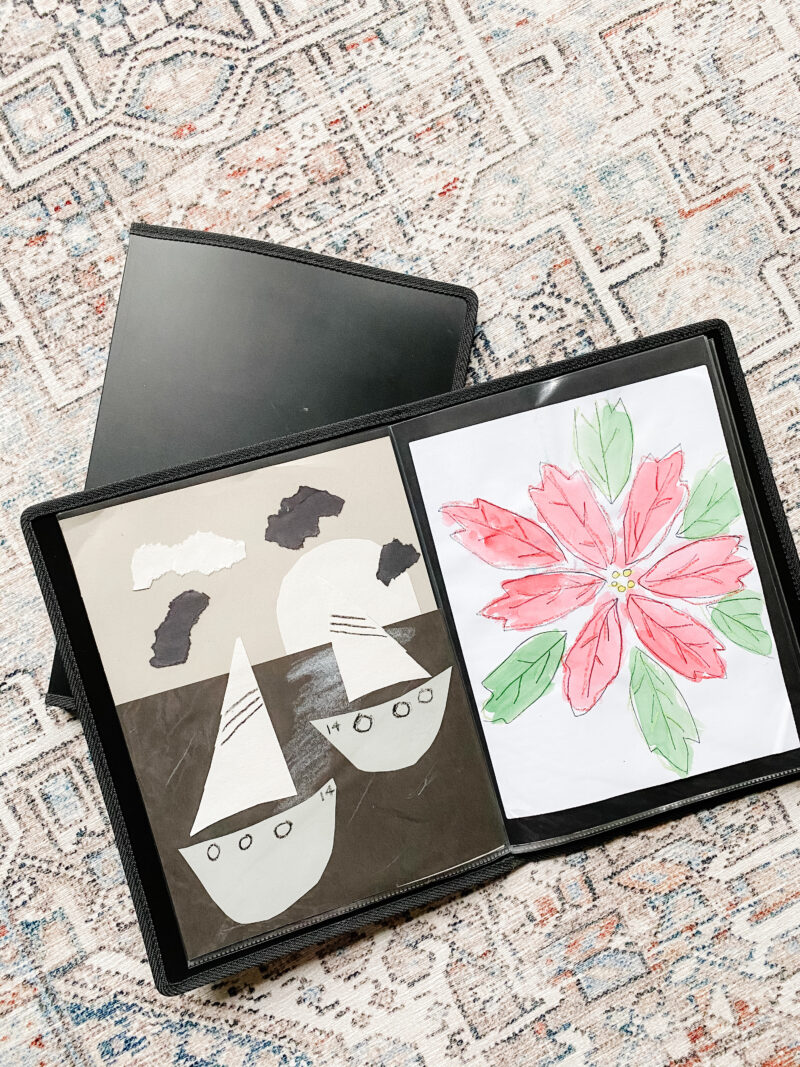 They also come in a larger 11 x 17 size which is helpful. My daughter and I spent some time looking through these prior to our move and it brought back so many great memories. Our rug can be found here.
You can check out my Organization storefront here.
VUORI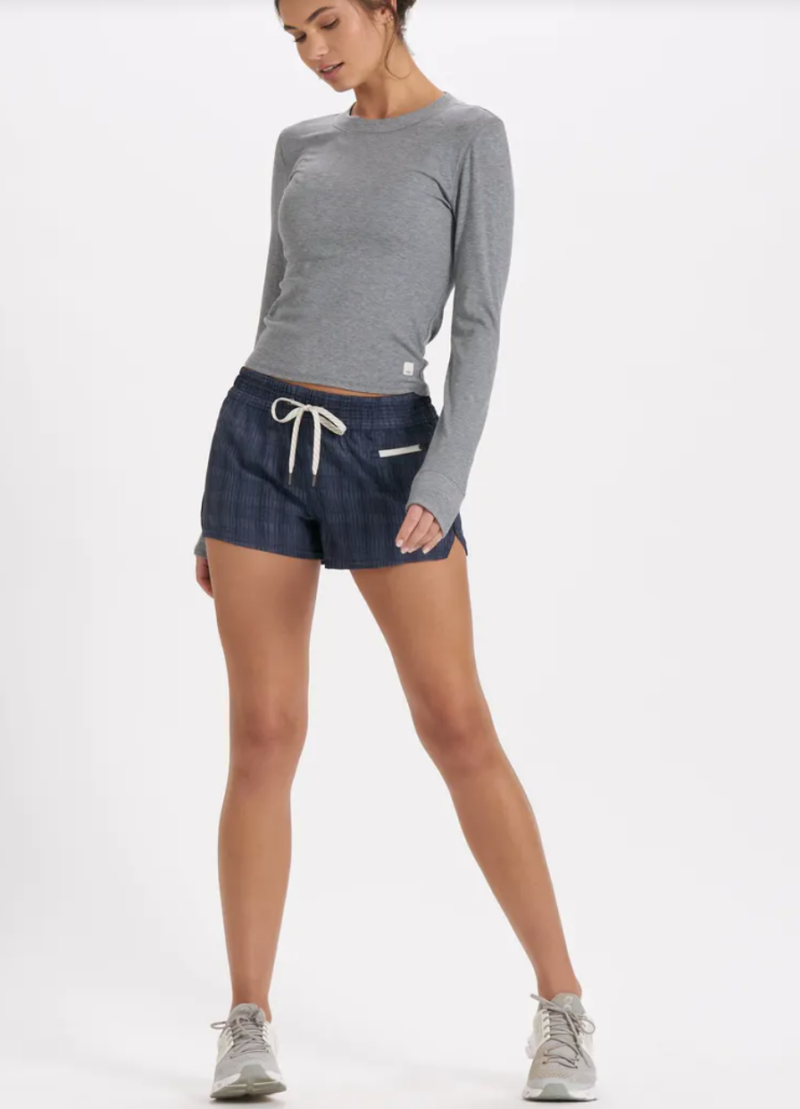 You all know I love these Vuori shorts and now they have them in new colors. Definitely my favorite for walks in the heat these days.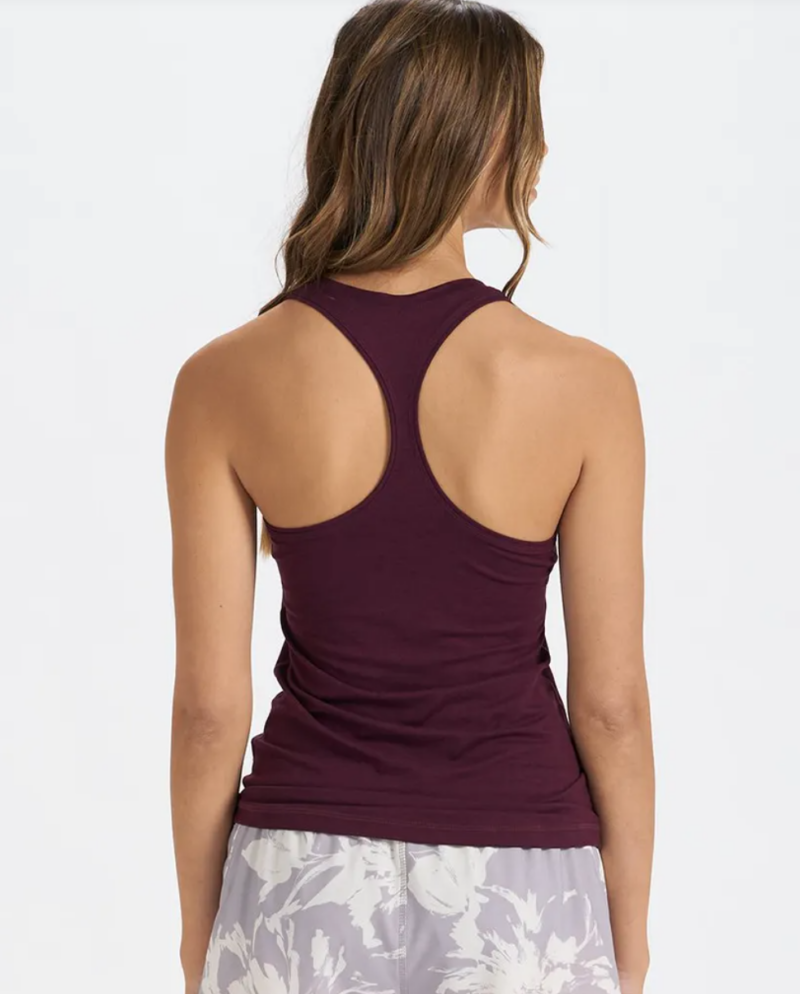 Also a big fan of this performance tank top and it's currently on sale for $31.
ANTHROPOLOGIE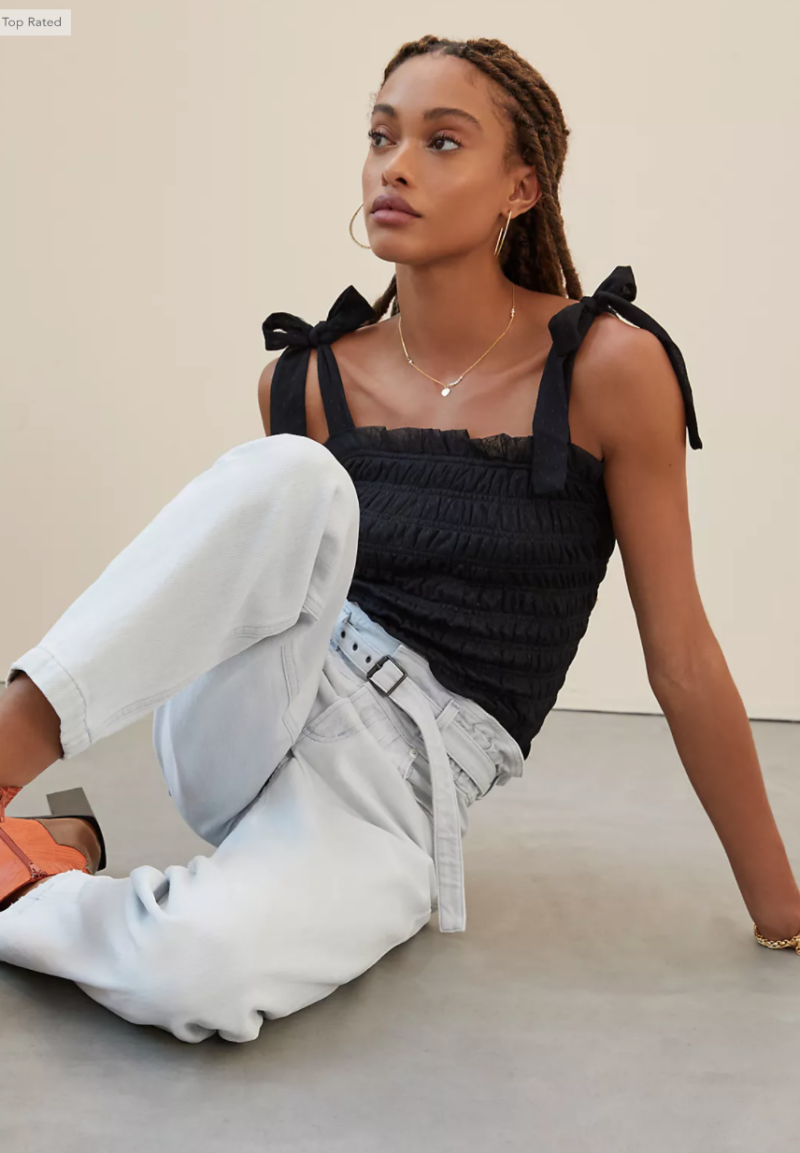 This tank is darling. I love the smocking detail and bows. It's on sale this weekend. It also comes in a pretty pink and blue version. It's on sale with an extra 25% off.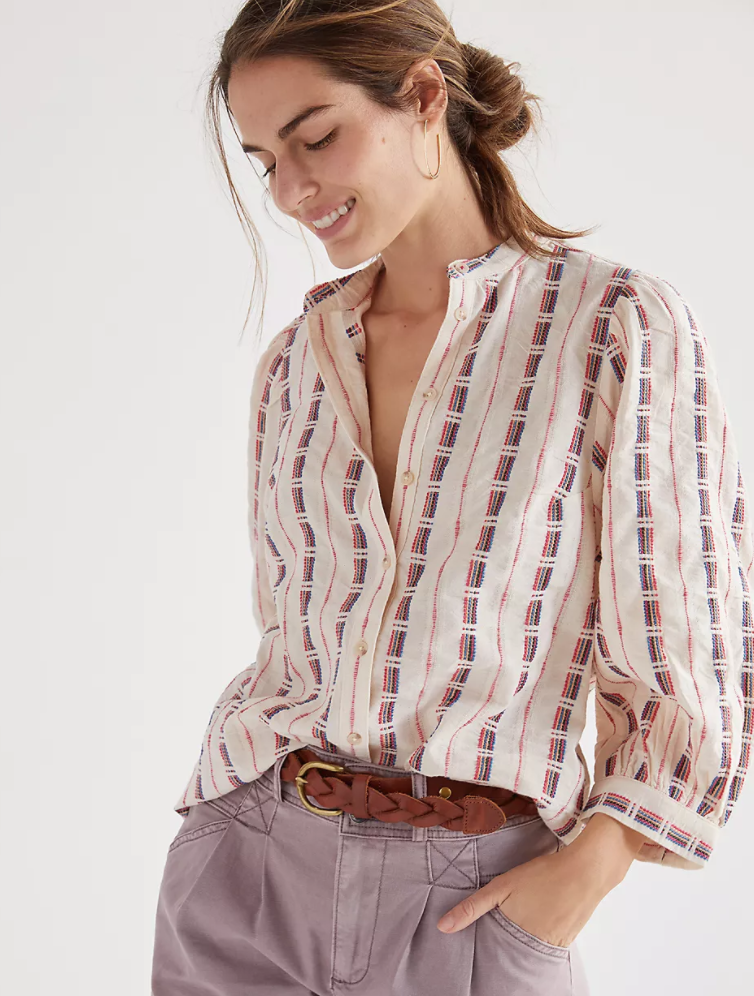 Such a pretty blouse with an extra 25% off. It comes in three different colors.
NORDSTROM RACK
This is a good one, girls. And it comes in more colors. I love that it looks like a skirt and top. Can you picture this dressed up with heels and a great necklace?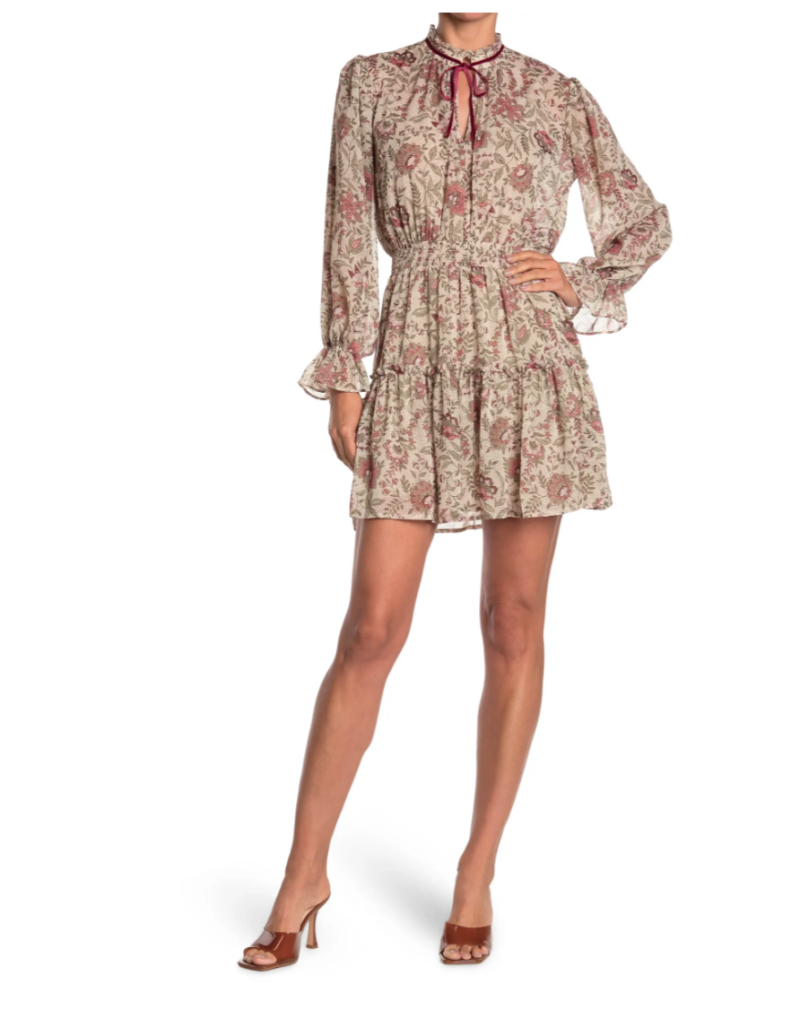 Bring on the Fall colors. I have a couple of dresses from this brand and love them. This would be a good dress as we transition to Fall.
LOFT
Loft is having a huge sale. The denim is $39.50 and many items are an extra 20% off right now. Great time to snoop around.
AMAZON FASHION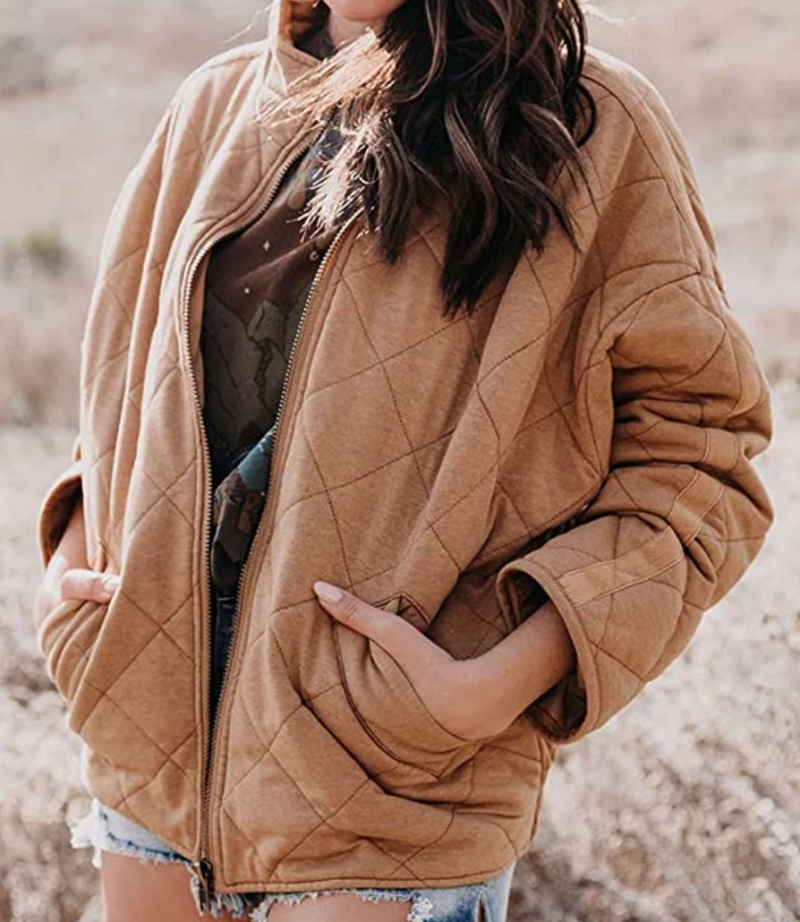 This quilted jacket is darling and a great replica of the more expensive Free People one. It comes in a few different colors.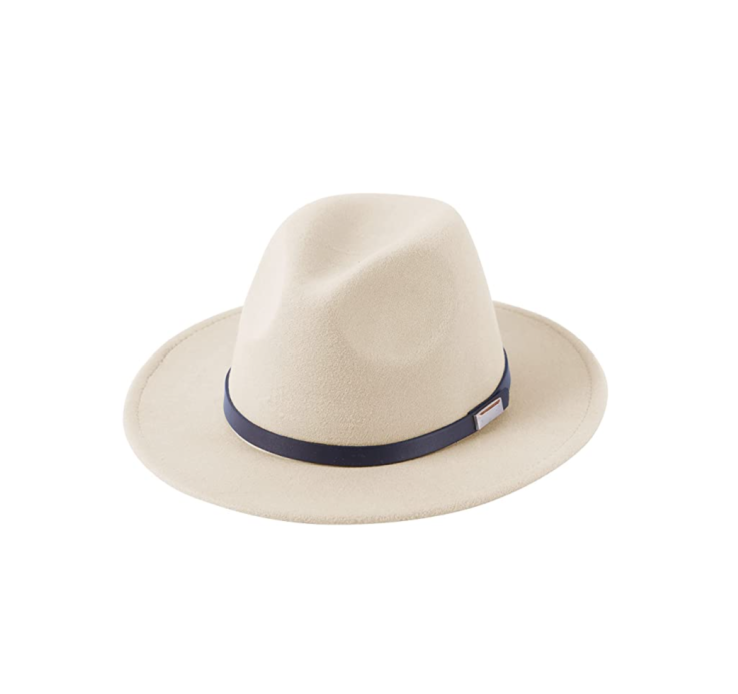 This wool fedora is only $17. With the humidity of the South I am upping my hat game real quick!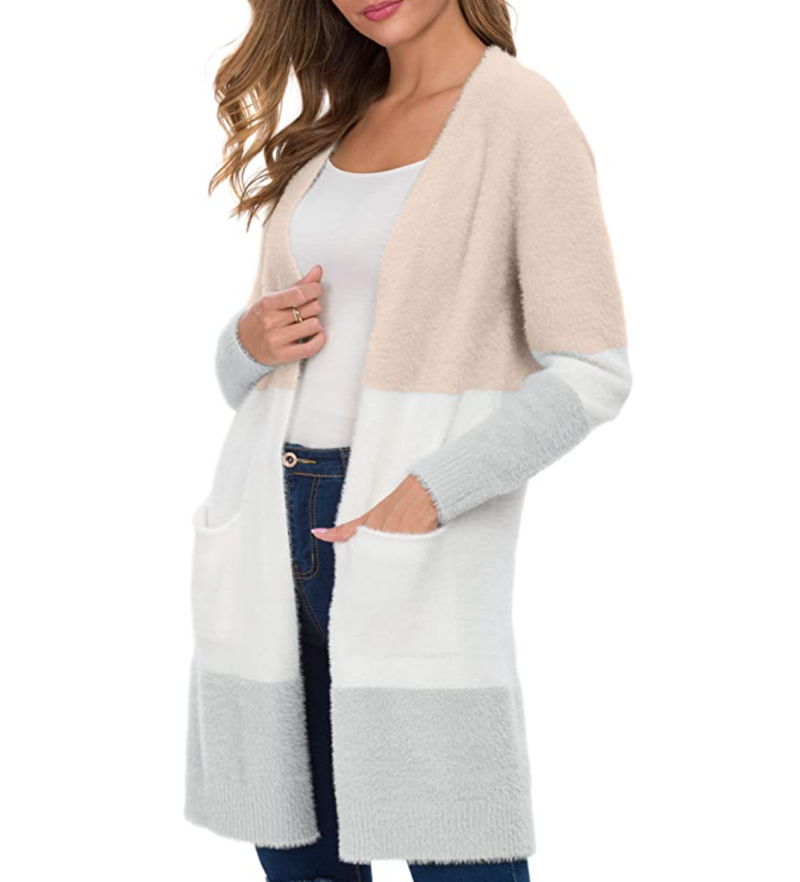 This Amazon cardigan is a great buy and is under $40. It always reminds me of the more expensive version from Nordstrom.
In case you missed it, I shared a few of my favorite pieces in this post.
Wishing you a wonderful weekend with the people you love most. See you back here on Monday.