Good morning. We all slept in and neither of our children have sports this weekend. It's actually so odd to not have our schedule already made for us. Of course I see this Saturday as a honey-do list situation and my husband sees it as a, "Let's hike and then watch football," situation. What to do. What to do. In any event, it's fun to browse the sales and share with all of you. Keeping it short and sweet today. We still need so many things for this home so it's fun to be on the hunt.
SERENA & LILY SALE 20% OFF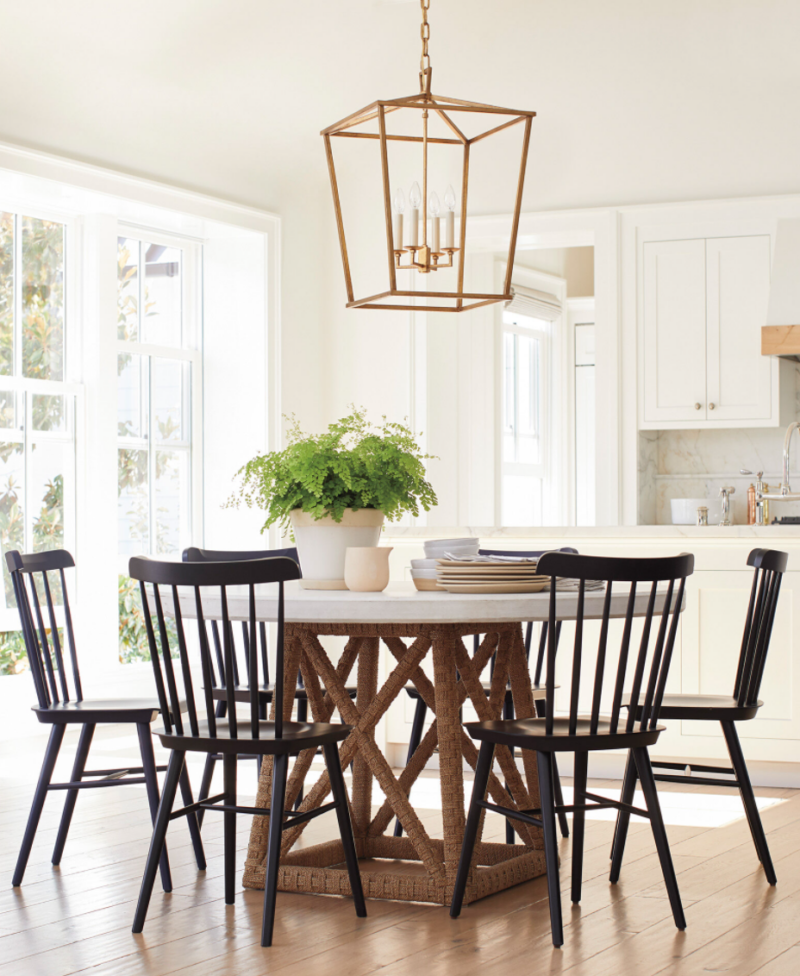 Don't forget that the entire Serena & Lily store is currently 20% off. We ordered these chairs for our dining area. Can't wait for them to arrive. This sale is a great time to take advantage of saving on their beautiful lighting.
ANTHROPOLOGIE
I've been eyeing this cute short sleeve sweatshirt. I love the feminine sleeves and colors. I didn't want to spend the $88 but now it's $40 off.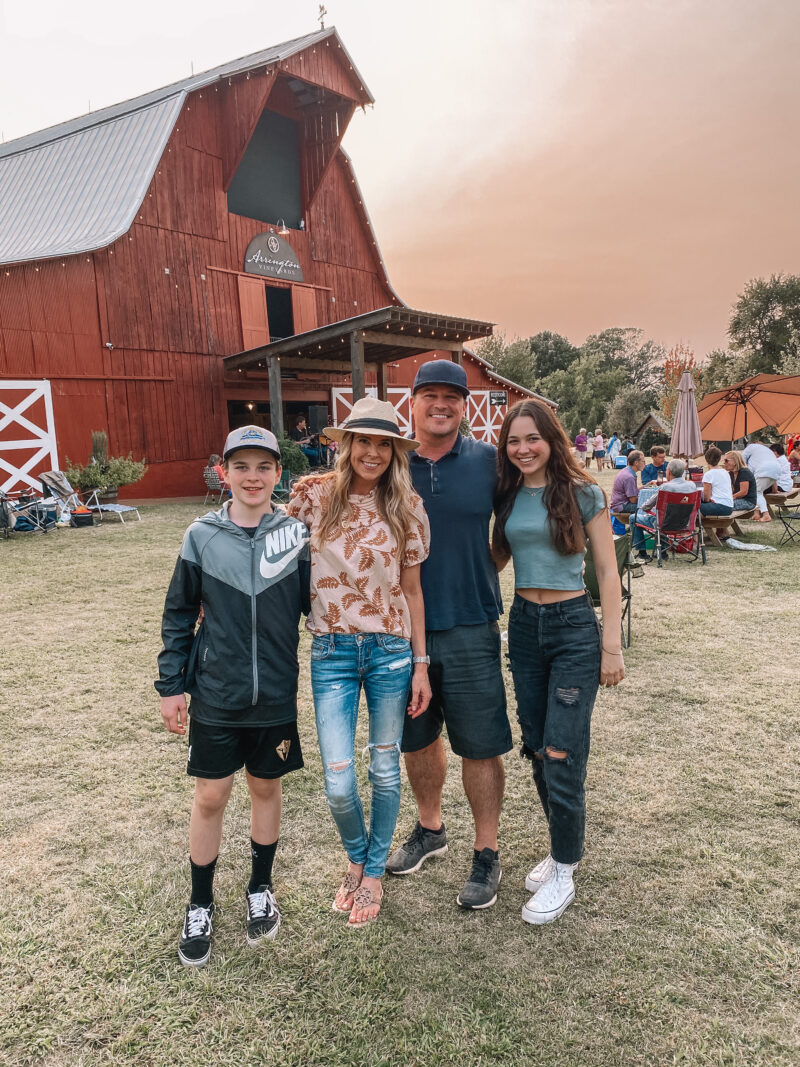 The last time I looked this top is still available in XS and S. Adore this pretty blush colored top. Great for Fall. You can find my hat here ($20).
FALL STAPLES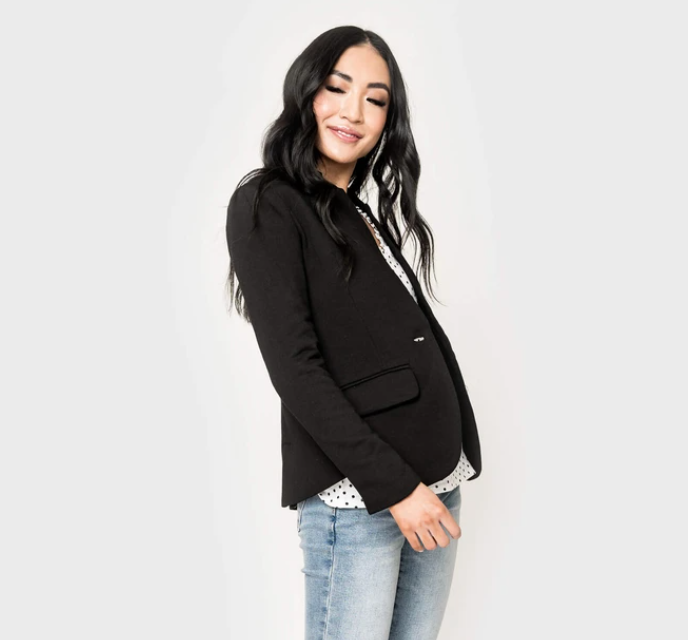 As temperatures begin to drop, it's nice to take your outfit from Spring to Fall. It's easy to do that with a blazer. Classic black never goes out of style and can be paired with a t-shirt and sneakers or over a beautiful tank and heels. This one comes in a few different colors.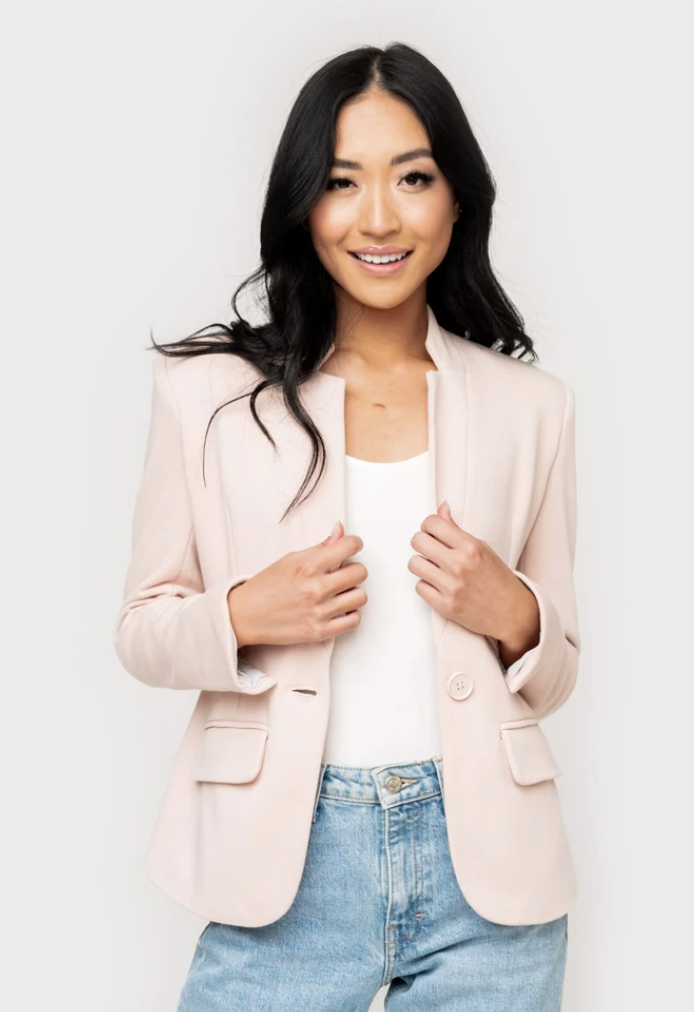 Of course the blush colored one caught my eye. So pretty. I can see this over a sequin tank during the holidays.
LOFT SALE 40% OFF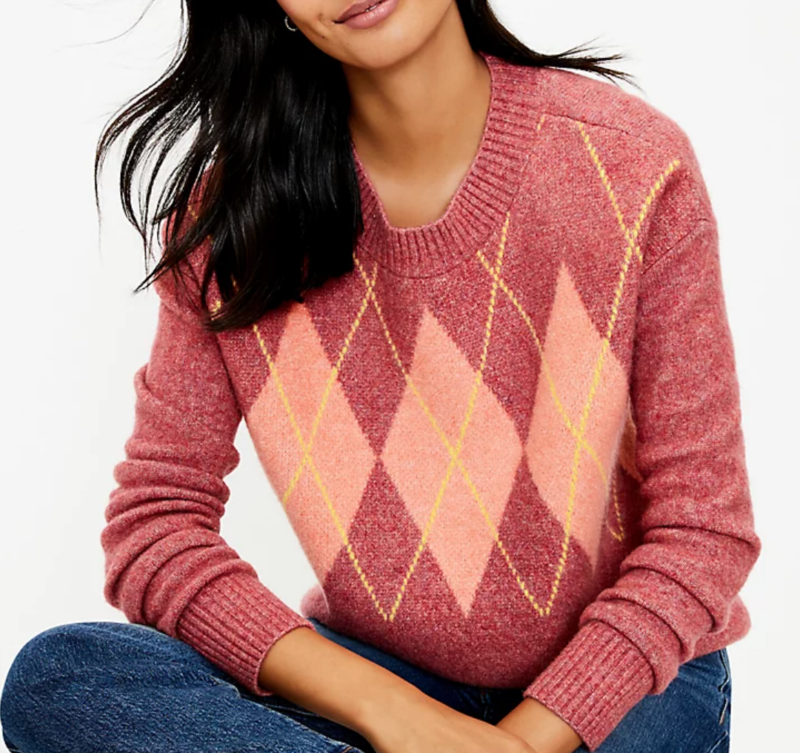 I have always loved argyle. There is just something about it. This cozy sweater comes in two colors and is so lovely for Fall. It's currently 40% off.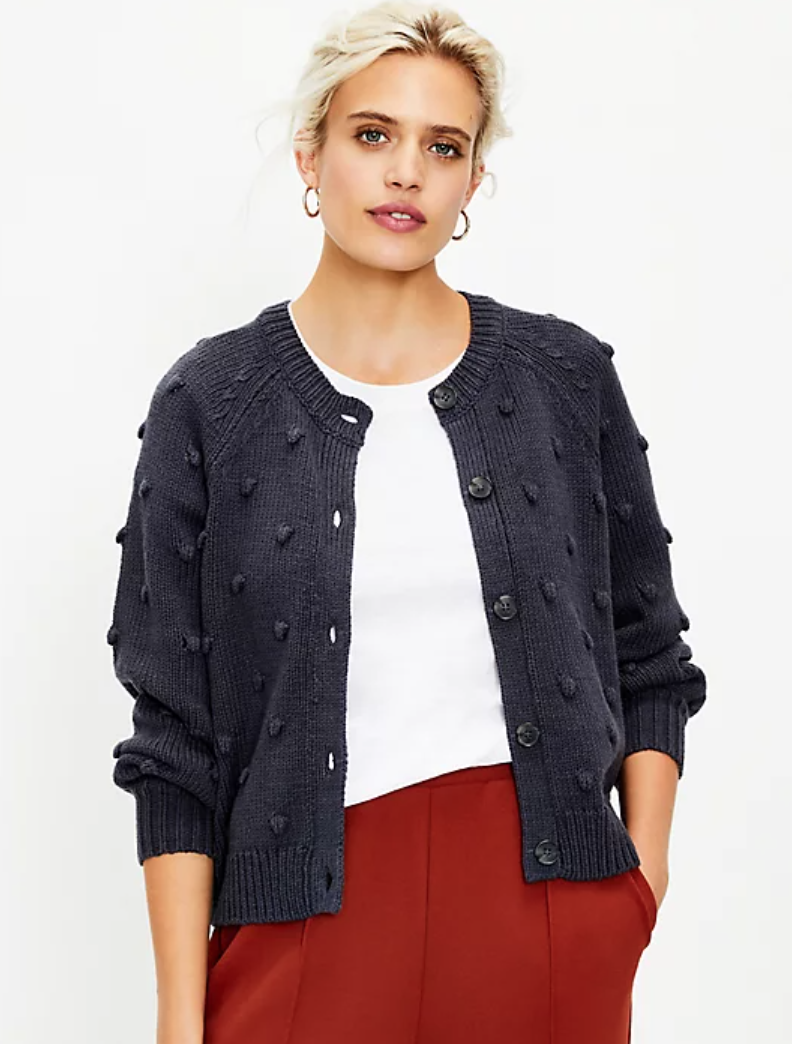 So cute. While I don't love how it's styled here, this cardigan is adorable and far less than the expensive one I see floating around. And it's 40% off. It comes in blush and black as well. Would love this with a white tank and denim. Really cozy for Fall.
I'm such a sucker for a beautiful winter white coat. I love the texture on this one and it's 40% off.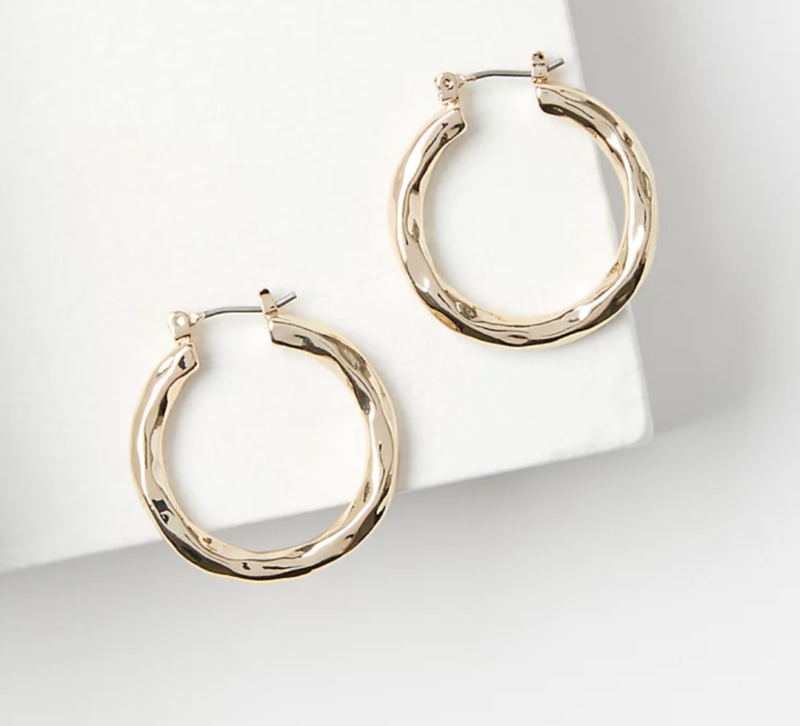 I tend to keep things very minimal with my jewelry and love a hoop like this. It looks great with absolutely everything. They are an extra 40% off right now. These also make a darling gift.
AMAZON BUYS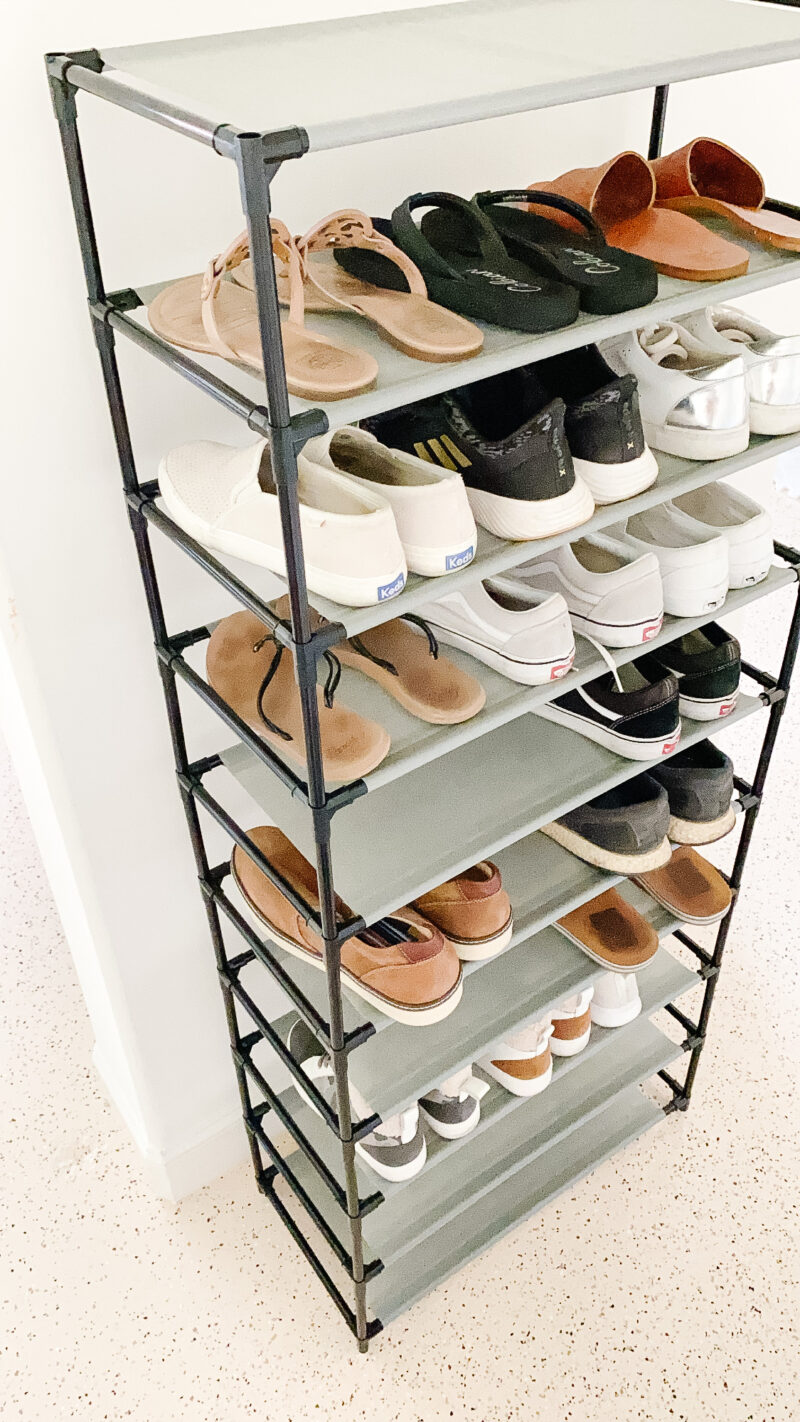 I got the best phone call from a friend the other day. She was on the floor with all of the pieces to this shoe rack and ready to put it together. She asked me if it was a practical joke. Nope! Listen, it takes a good 20-30 minutes to build it, but it's worth it. Build on the shelves and then connect them. She even ended up buying another one. We now have two.
FOR THE HOME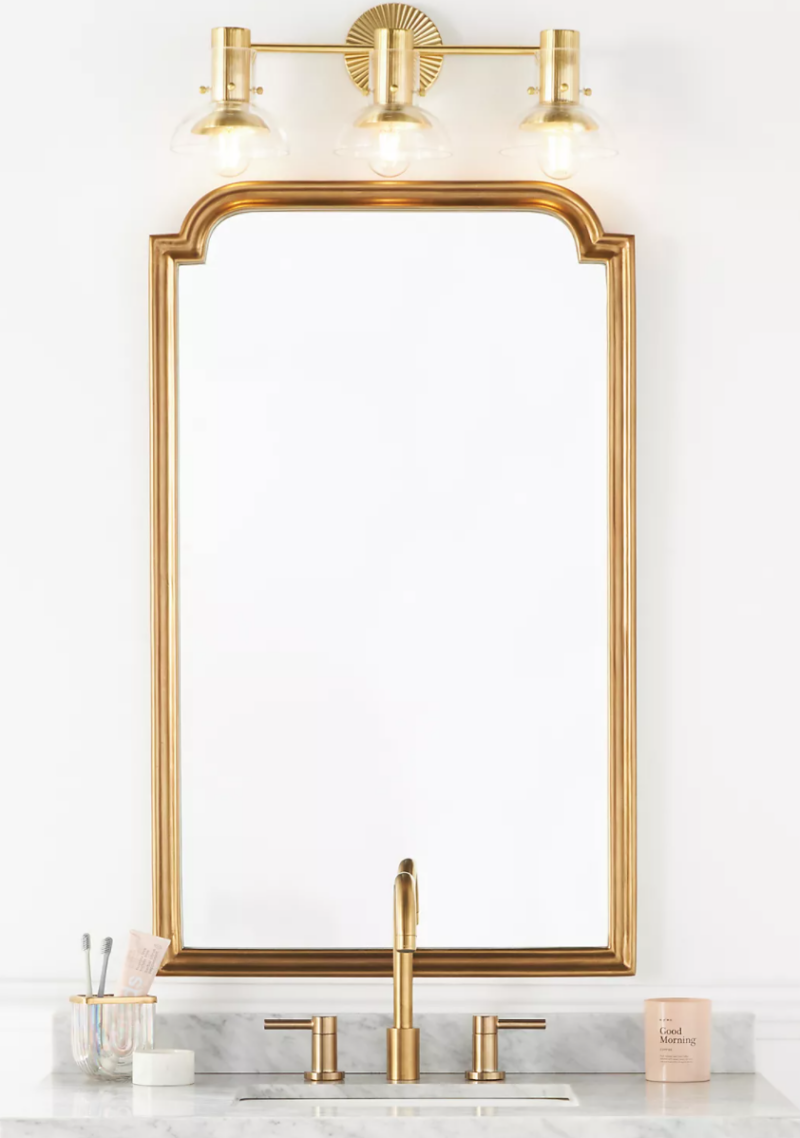 Redoing our powder room is on our short list. To be honest, I wish the powder room in our last home would magically appear. We are looking for a tall, pretty mirror and I have my eye on this one. We used a similar brass faucet.
FALL DECOR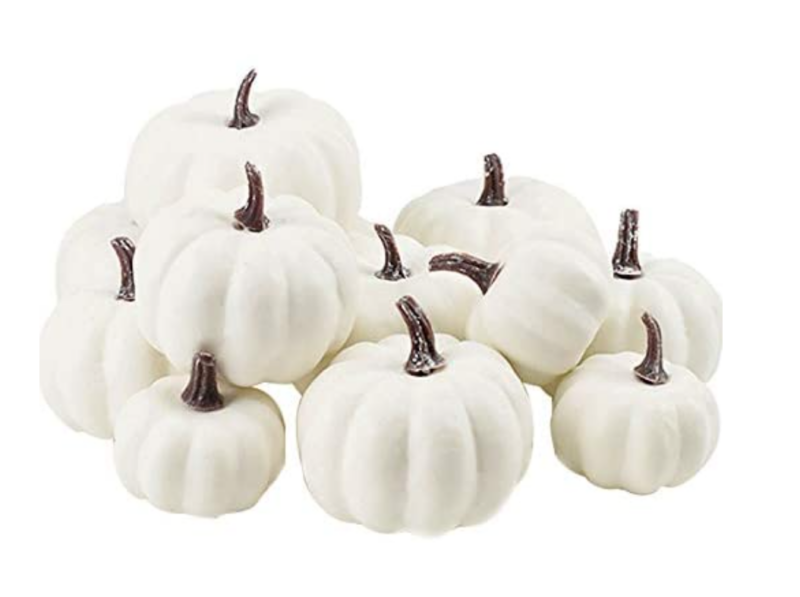 These cute pumpkins are a nice way to bring in fall. You can tuck them in a bookcase, group them on the table, or place them across a mantel. I love them tossed in a bowl on my coffee table.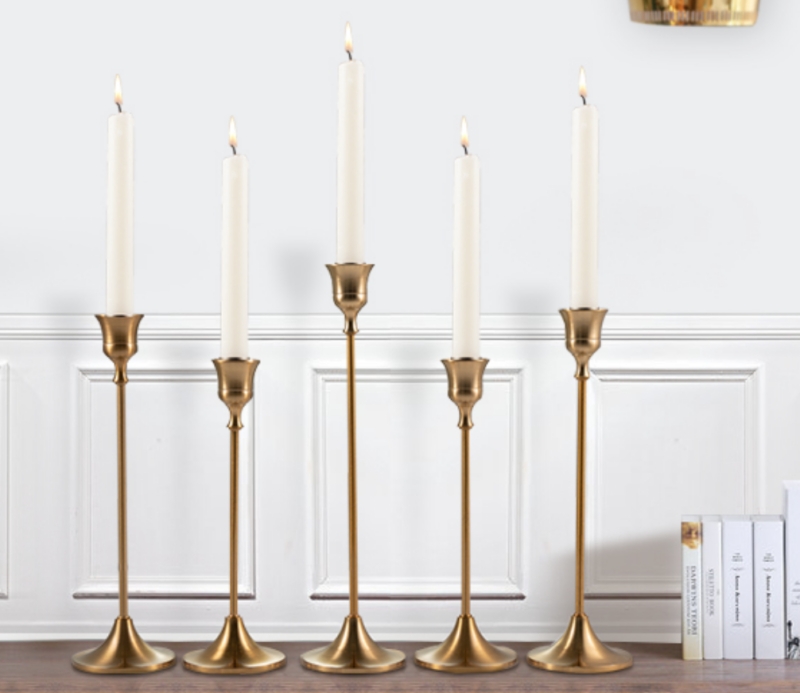 This is such a pretty set, too. I like using candles throughout the holiday season on my mantel and on my table.
FALL TOUCHES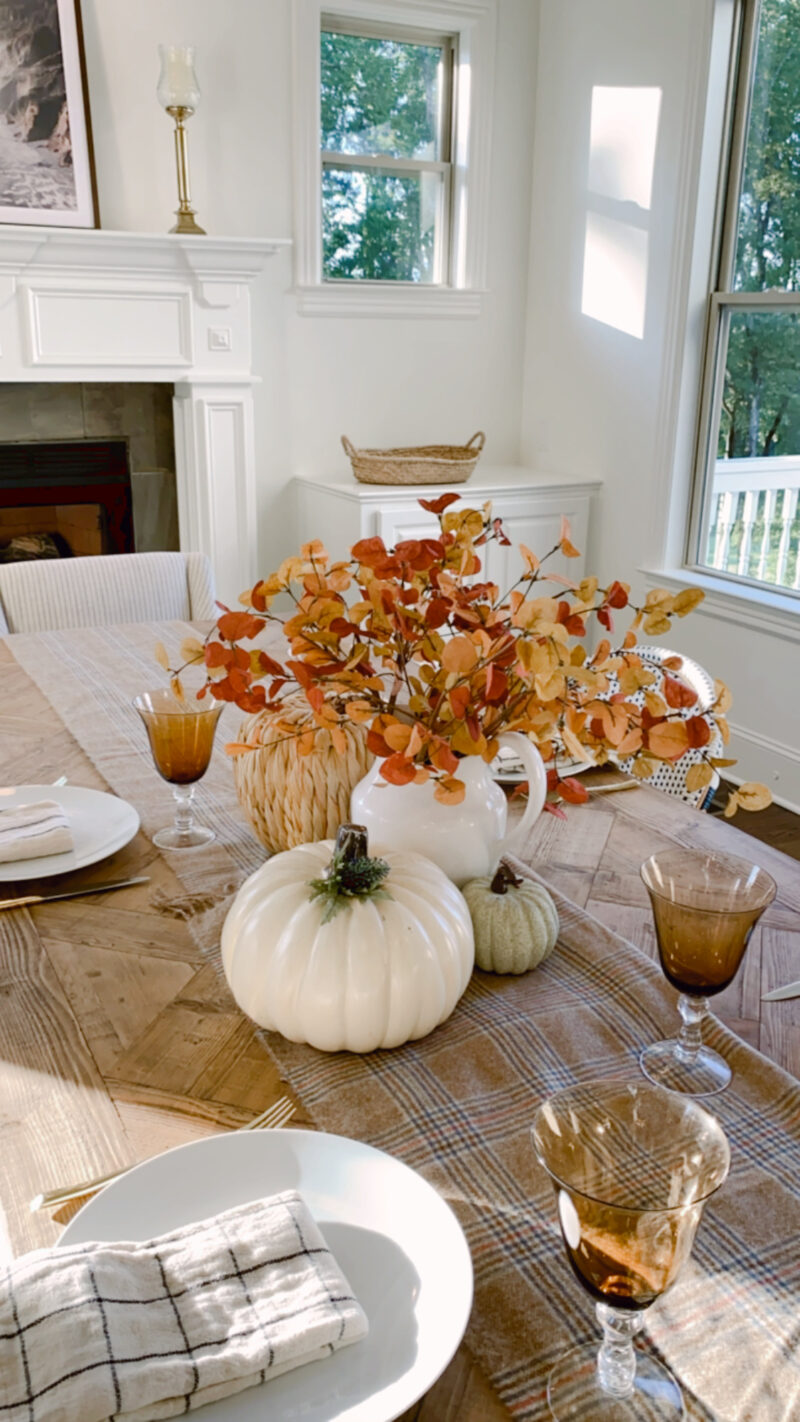 Linking these pretty fall stems again as I get so many questions about them. Love these. They come in a set of six ($40) which is all you need. Great addition to a Fall table. The scarves I use on the table are sold out, but this scarf is a beautiful option available in tons of colors. Scarves are a great way to add color and pattern (and inexpensive).
POTTERY BARN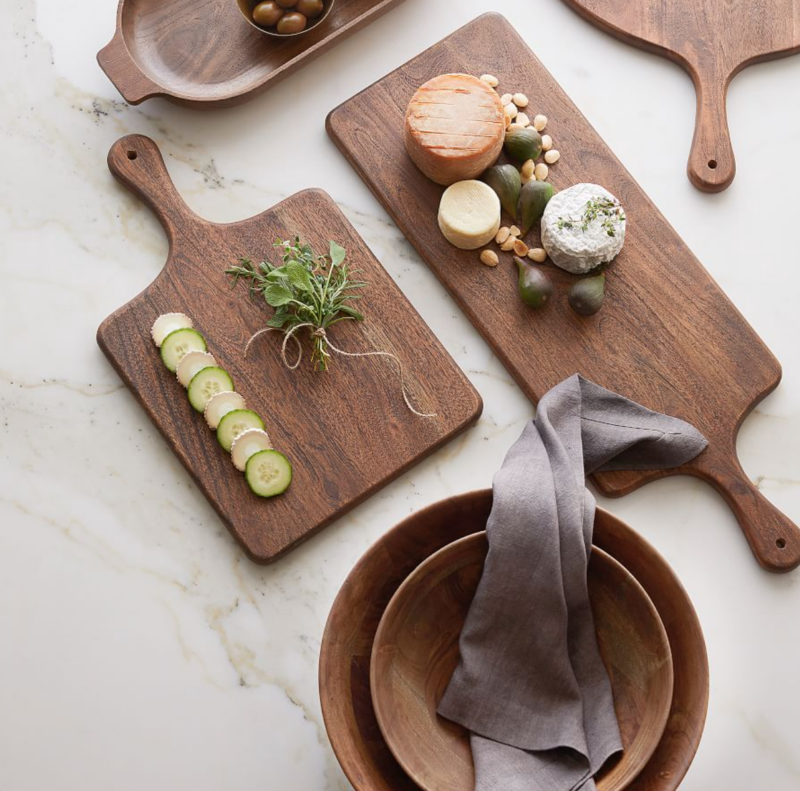 With the holidays coming up, it's the perfect time for charcuterie boards. Such pretty options from Pottery Barn.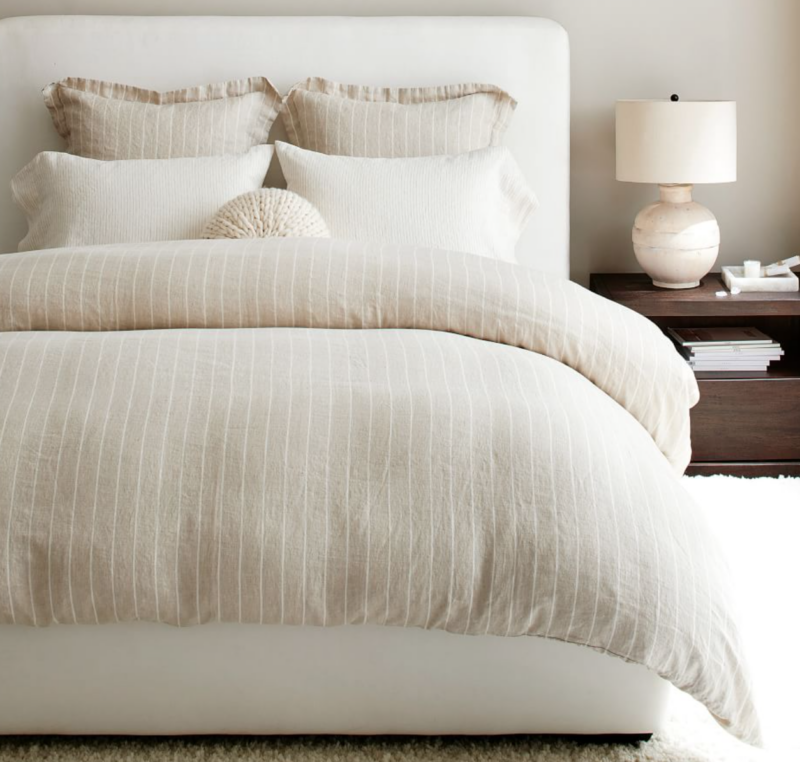 And this GORGEOUS duvet is on sale. Oh, this is just so pretty!!!
LOOKING TO CHRISTMAS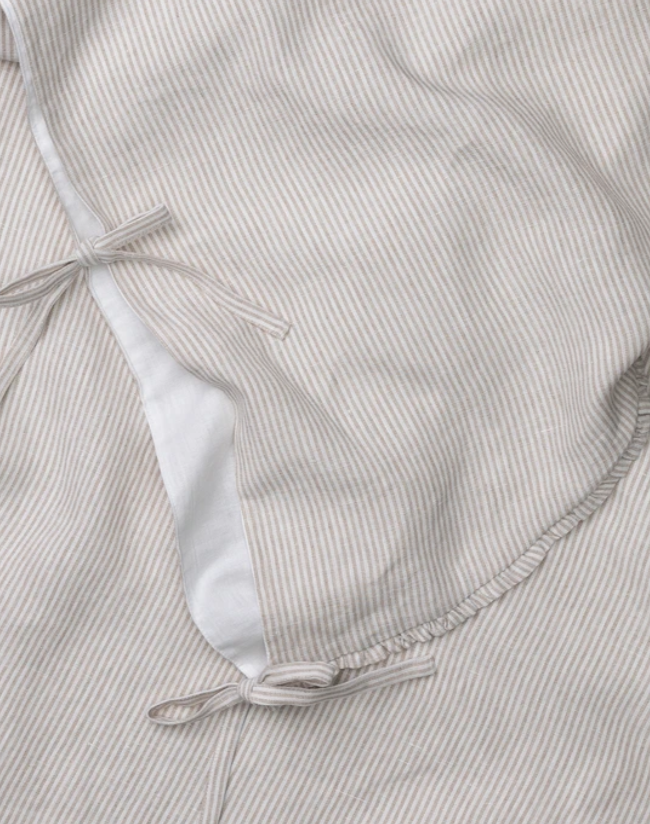 Oh my goodness. This tree skirt. I am currently sitting in my family room and can picture this around the tree. It's so pretty!
Make it a great weekend, my friends. Our temperatures are cooling off and the mornings are crisp which is such a welcome change. See you all back here on Monday.