Morning! We are grateful for a cool breeze this morning. I've been trying to start each day on the porch reading at least ten pages of my book. It's been a really nice way to ease into the day. I don't let myself pick up my phone until I have had that time. It's a trend I hope to continue. As always, thank you for being here and I hope you'll find today's Saturday Shopping helpful. Let's get to it.
MATCHING SPICE JARS FOR THE WIN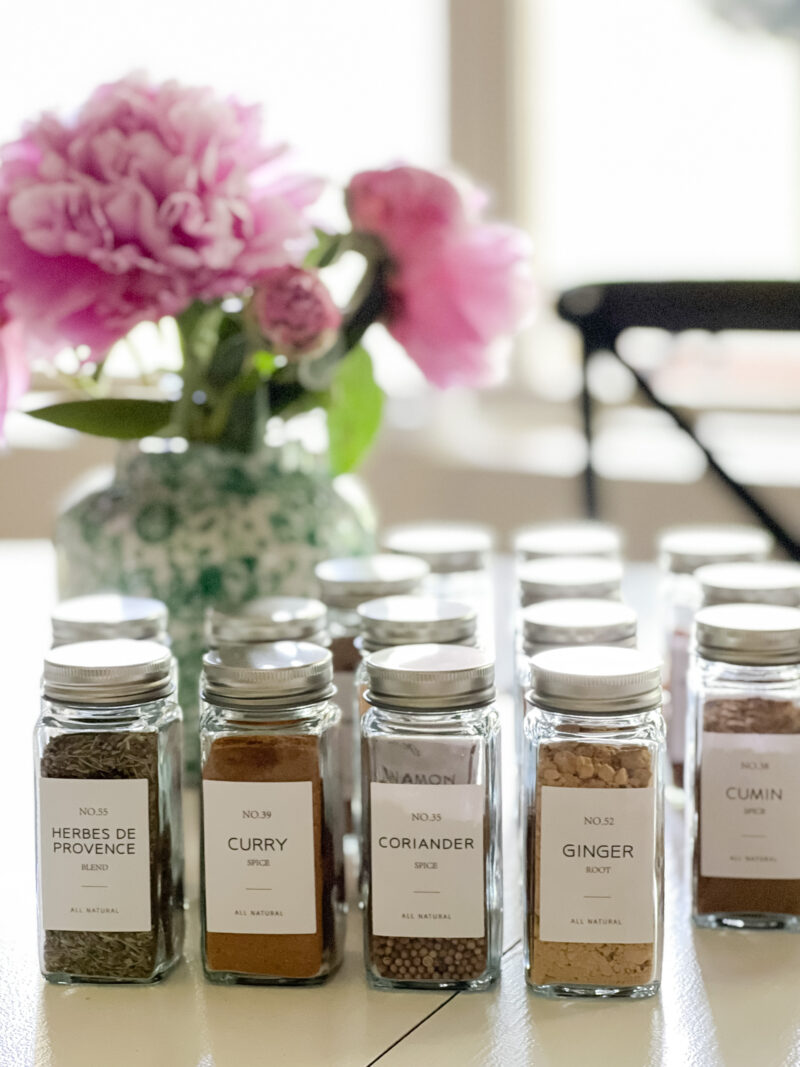 When I shared these on stories, those of you who had already switched out your spice jars encourage me to do it because you love it so much. You weren't wrong! Definitely worth it. I washed the jars and let them dry overnight. When it came time to switching them out and applying labels, it took less than one hour. And that time flew because I was listening to a podcast. You can grab this set here.
SUMMER DRESSES FOR LESS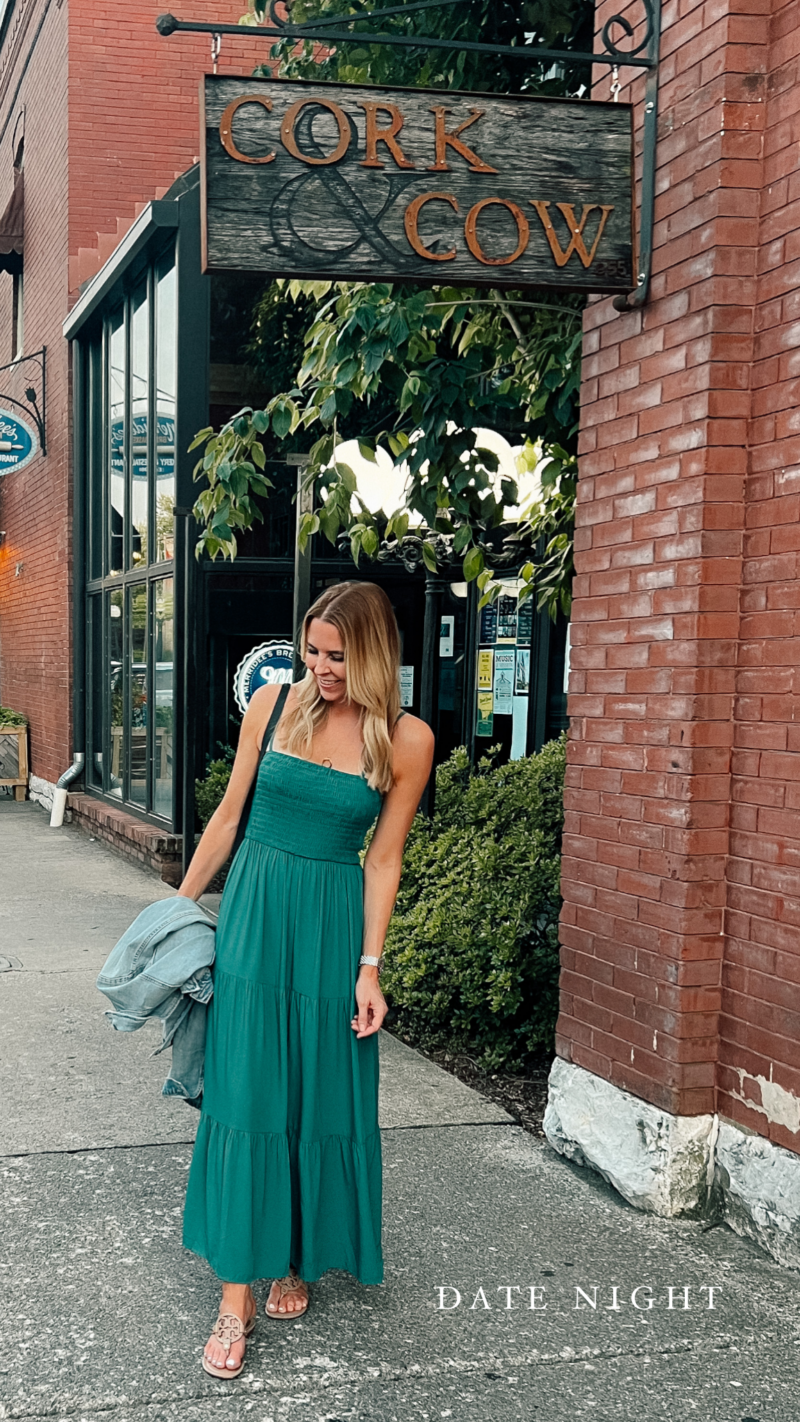 This dress ($39) was a huge Amazon surprise. I order so many things that never make the blog because I just can't recommend them. I LOVE this dress. In fact I put in on as soon as it came and wore it for date night. My daughter already told me she is going to borrow it. The green is gorgeous but there are so many colors to choose from. I am 5'7″ and love that it's actually long. The straps are adjustable as well. I had three people ask me where my dress was from. This is a good one girls. I will be buying more colors. As with all Amazon purchases, just give it a good steam before you try it on.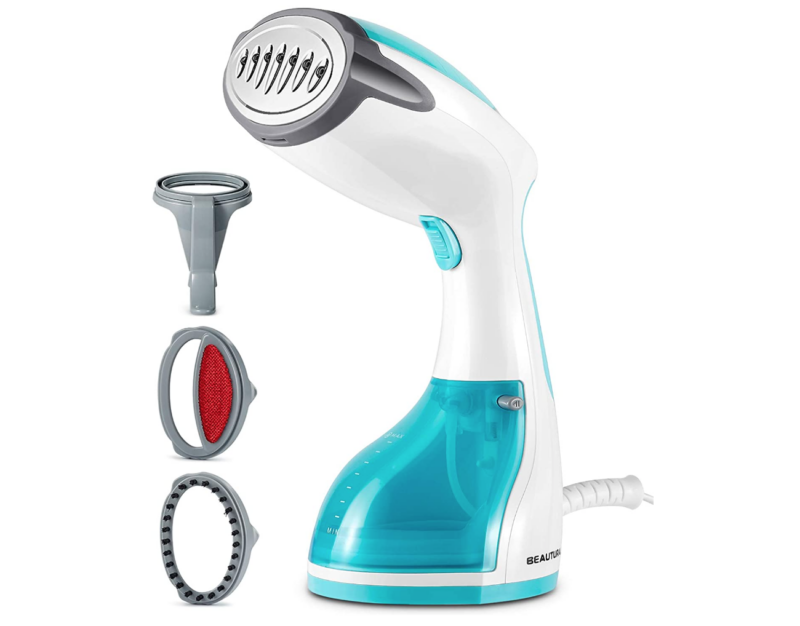 This is the steamer we use and it's currently on sale. Easy to use and does a great job.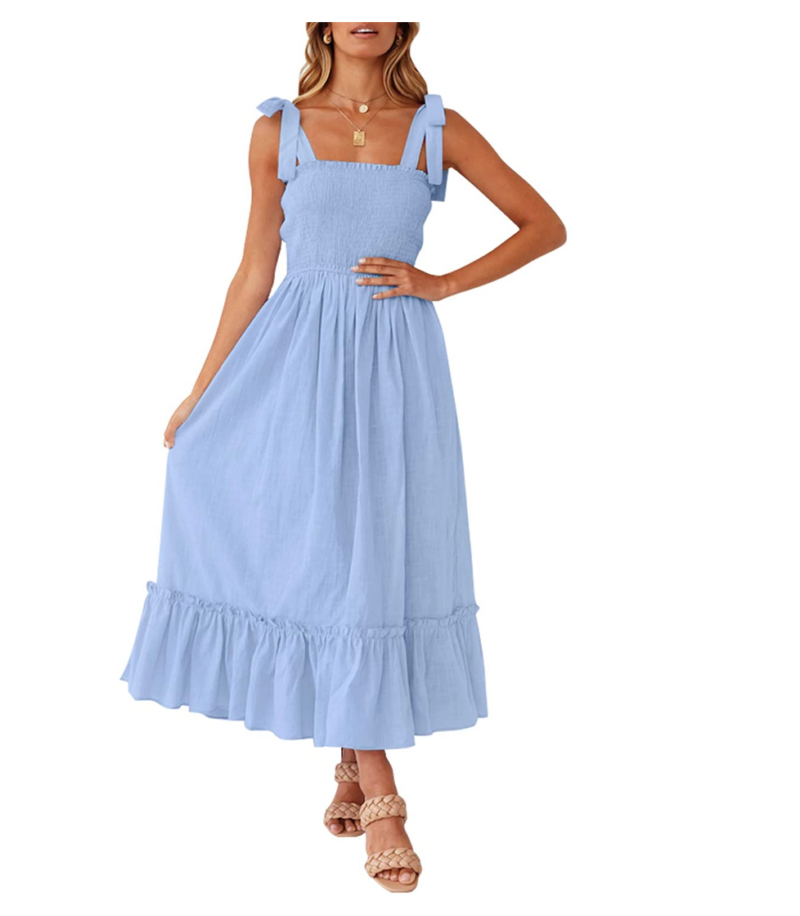 This is another cute version of the dress. In fact, I saw it on someone last night in ivory and it was darling. The bows are so feminine and pretty.
ANTHRO FLASH SALE
For the next two days, Anthro is offering 30% off dresses. Now is the time to look around if you have been looking for a cute new dress to add to your wardrobe.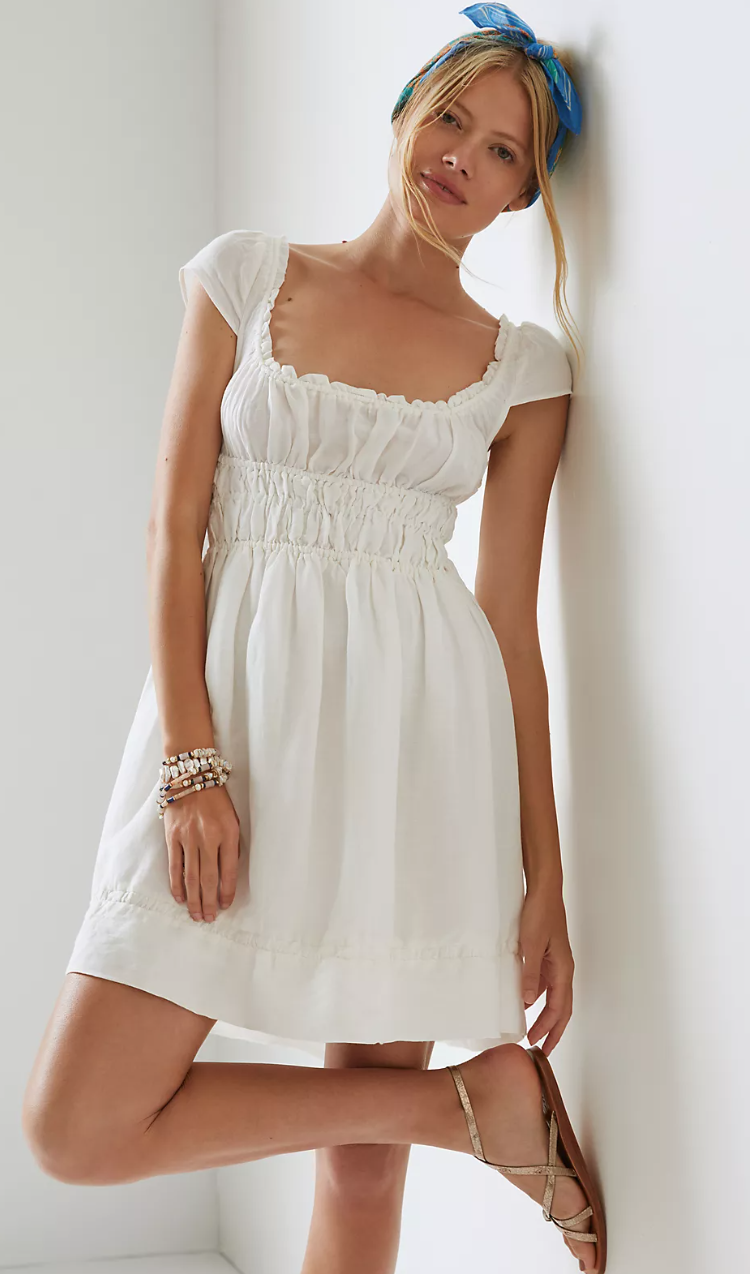 Adore this dress for summer. It comes in a few colors, too.
I suddenly need somewhere fancy to go. This dress is so beautiful. I love the lines and the way it drapes.
MADEWELL 30% OFF SALE
Yes, to this!!! Use code: HEATWAVE and your purchase is 30% off. So good. Here are some darling pieces.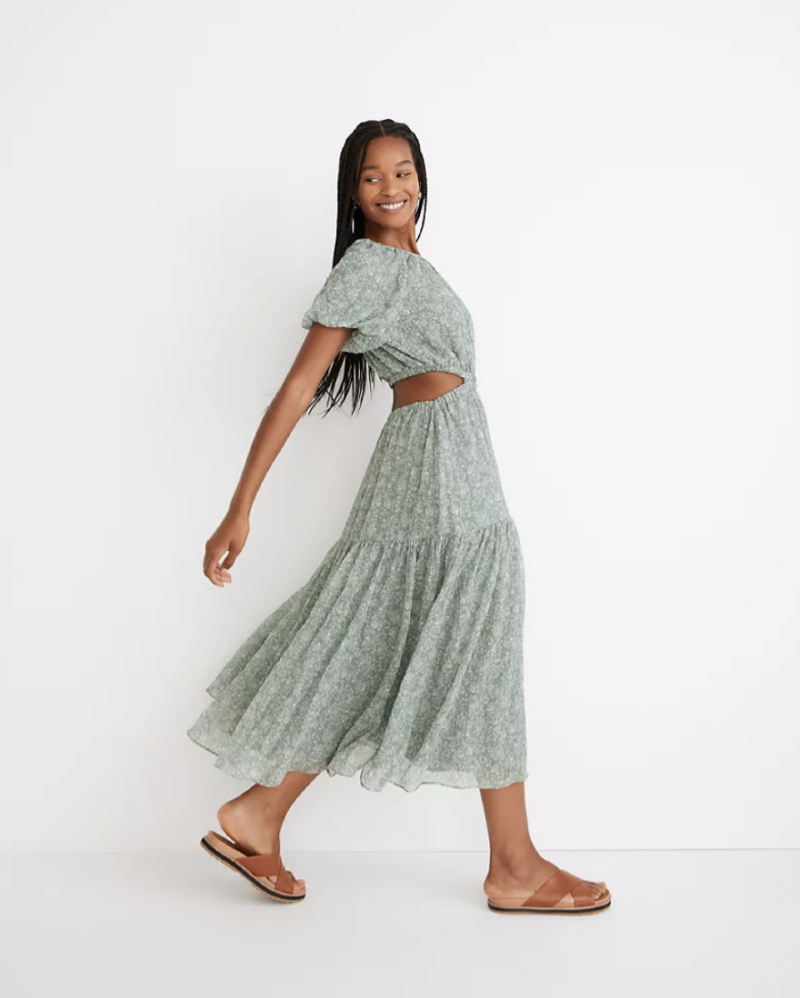 Completely smitten with this dress. So darn good! I love everything about it.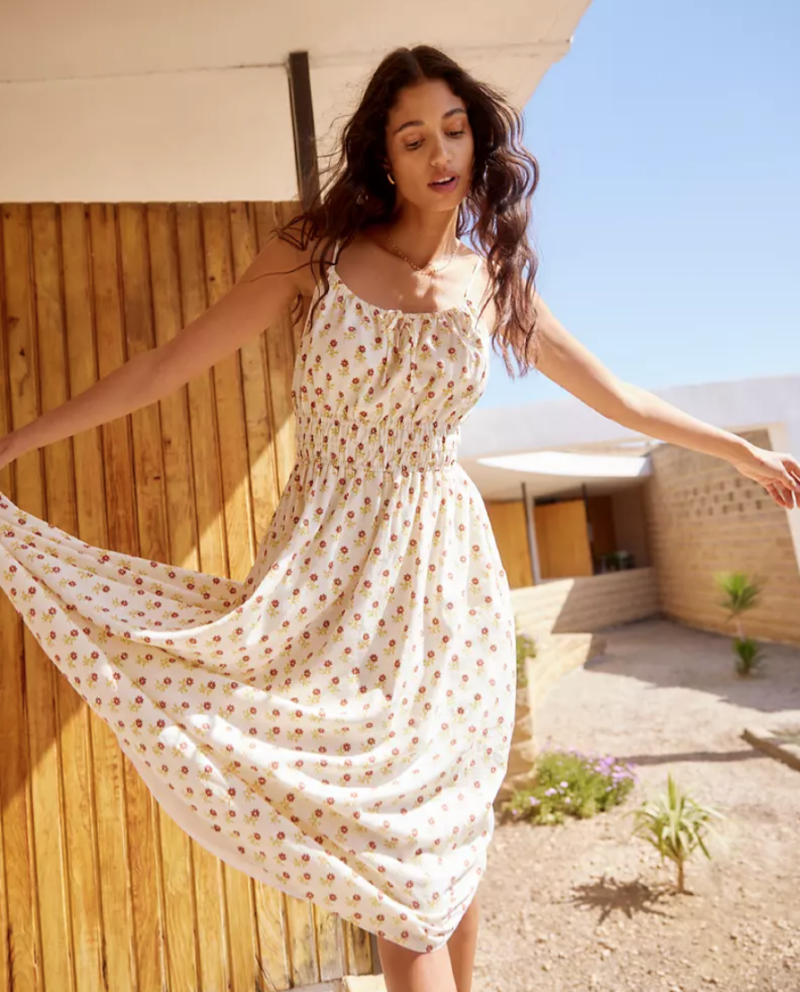 Outstanding reviews and so pretty for Summer. Love this style.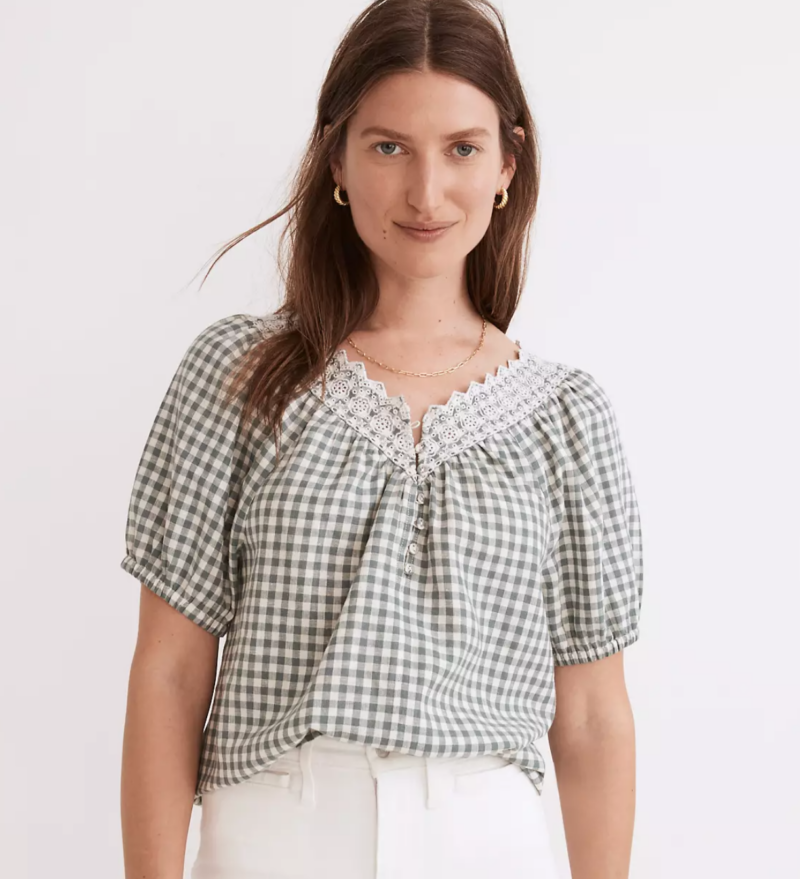 This top is lovely and 30% off. I really like that detail on the neckline. Would be darling with white, as show, or with light denim.
LOFT FINDS 50% OFF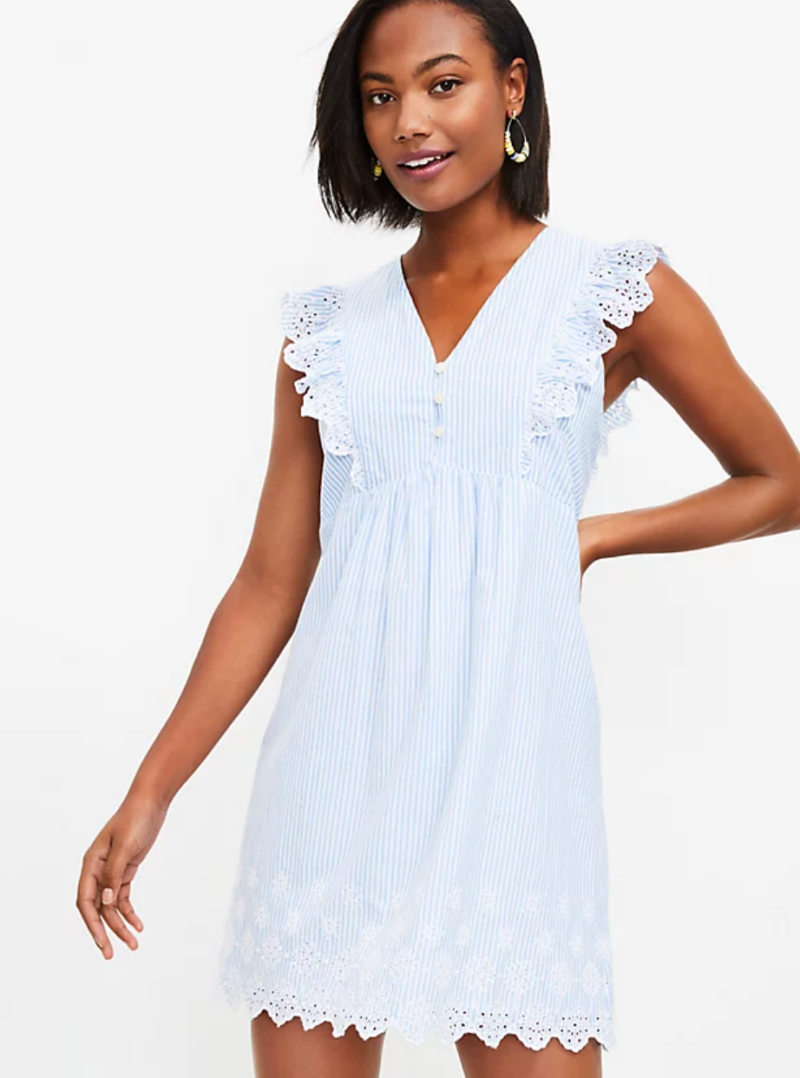 All things seersucker, all the time. It's just so classic and quintessential summer. Darling dress on sale.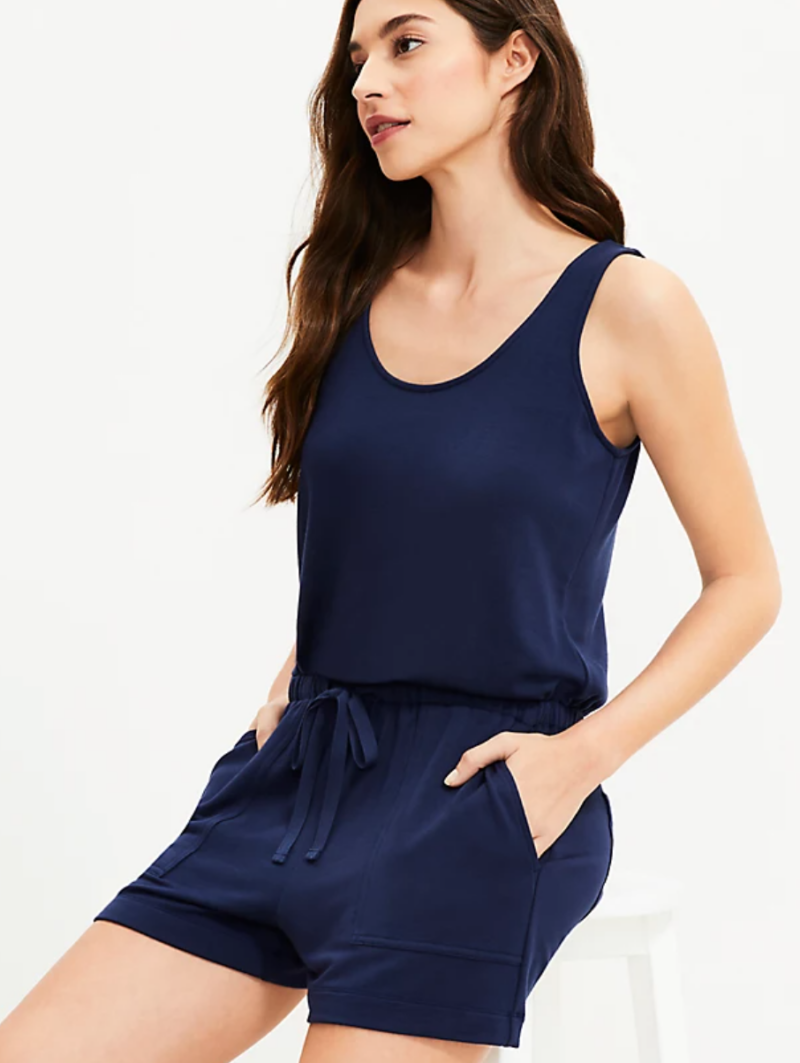 If you are a Lou & Grey fan, you know that the fabric they use feels like butter. So incredibly soft and with the 50% discount, this best seller is now $30. This would be really cute for the Fourth of July.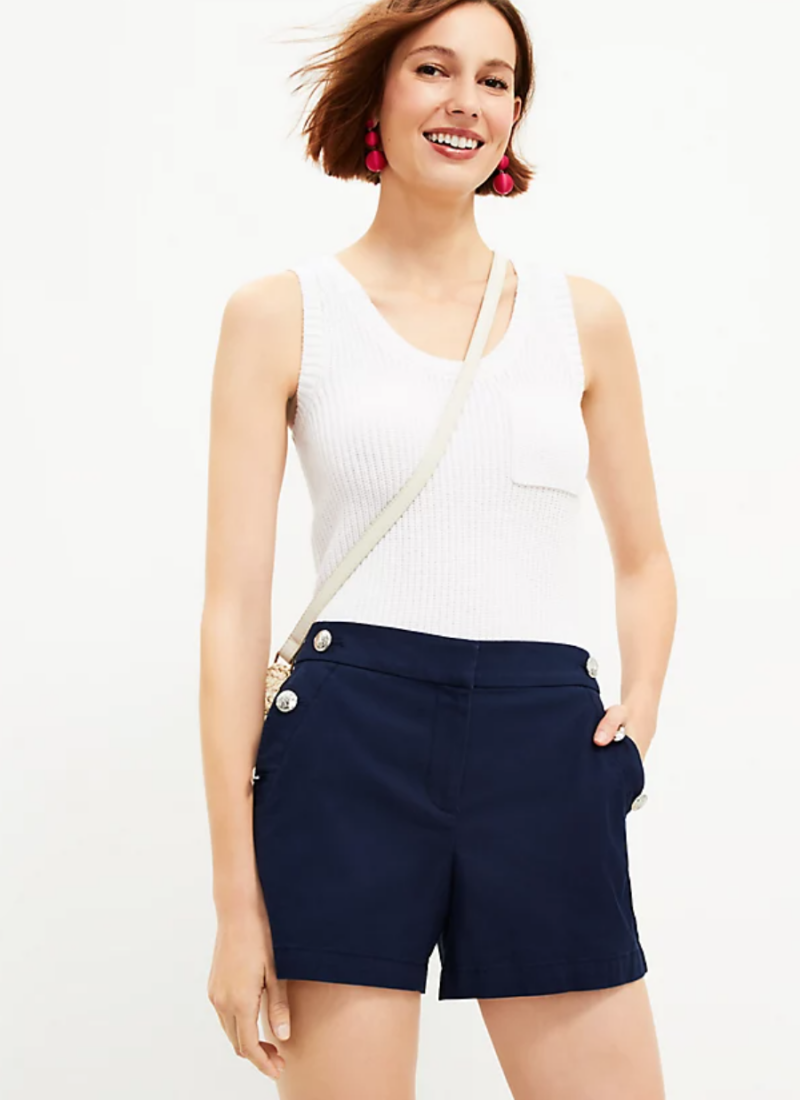 I love the nautical look of these. Classic look and with great reviews (50% off).
SUMMER WHITE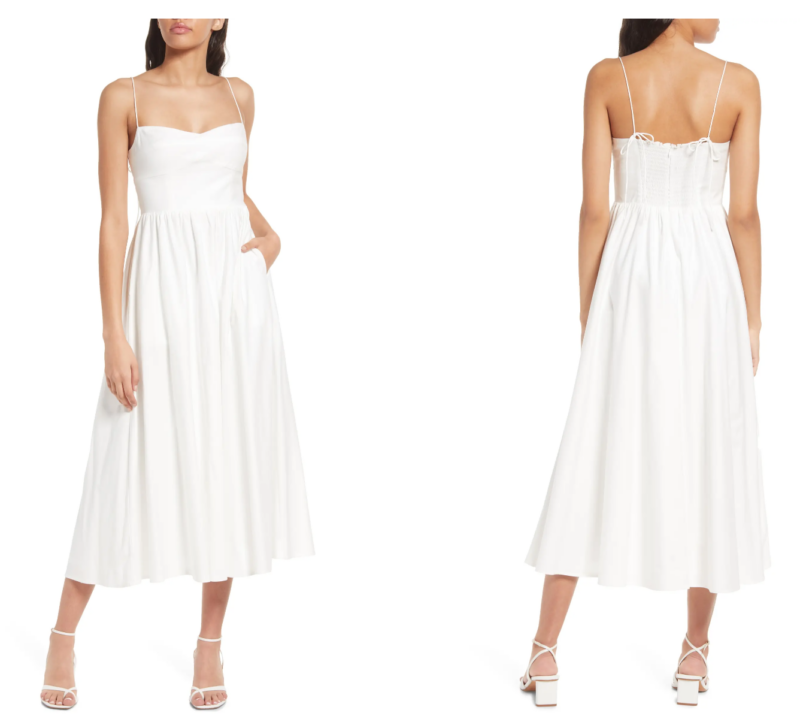 This is one of my favorite brands. The fit is always so spot on. If you are looking for a special occasion, this dress is so classic. Then there is good old Target coming in with this $30 version.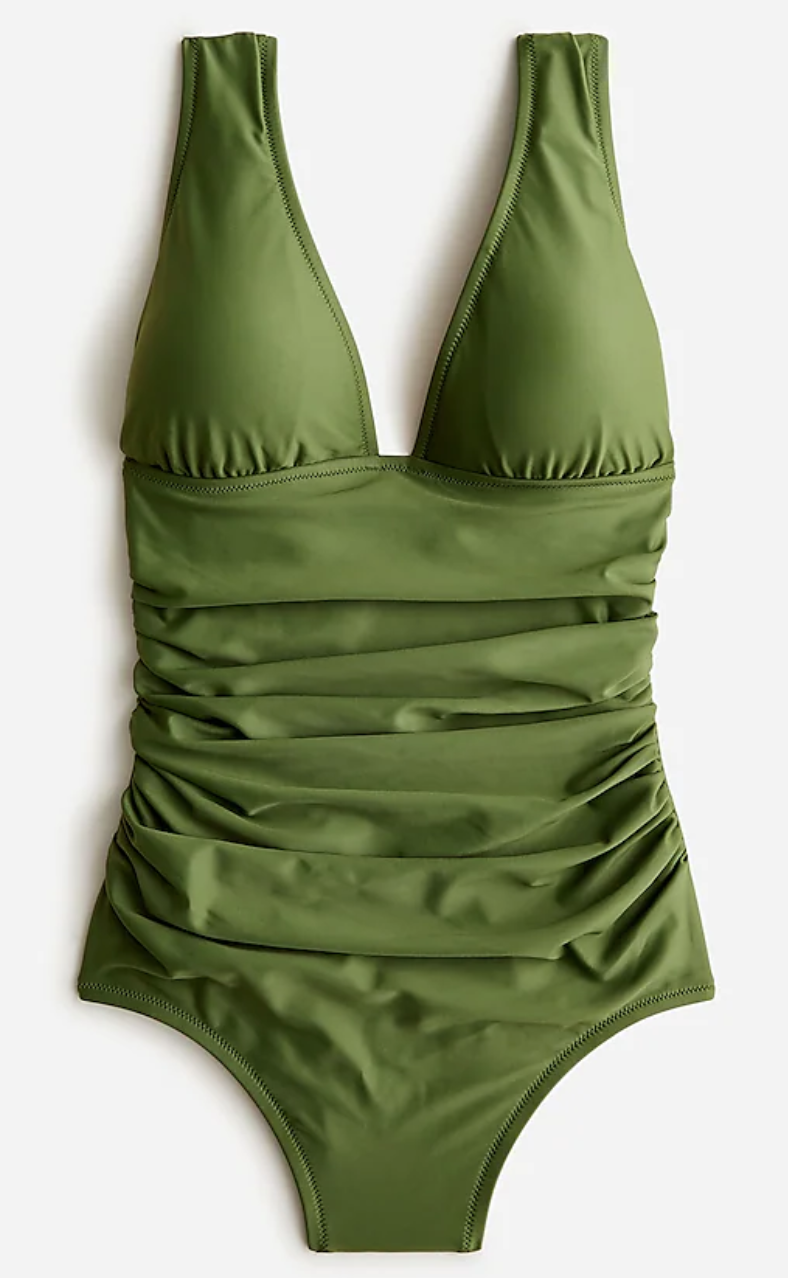 Did you all see this J.Crew best seller is on sale. It comes in a hand full of colors and is a very flattering fit. I have this Amazon version and have been really happy with it.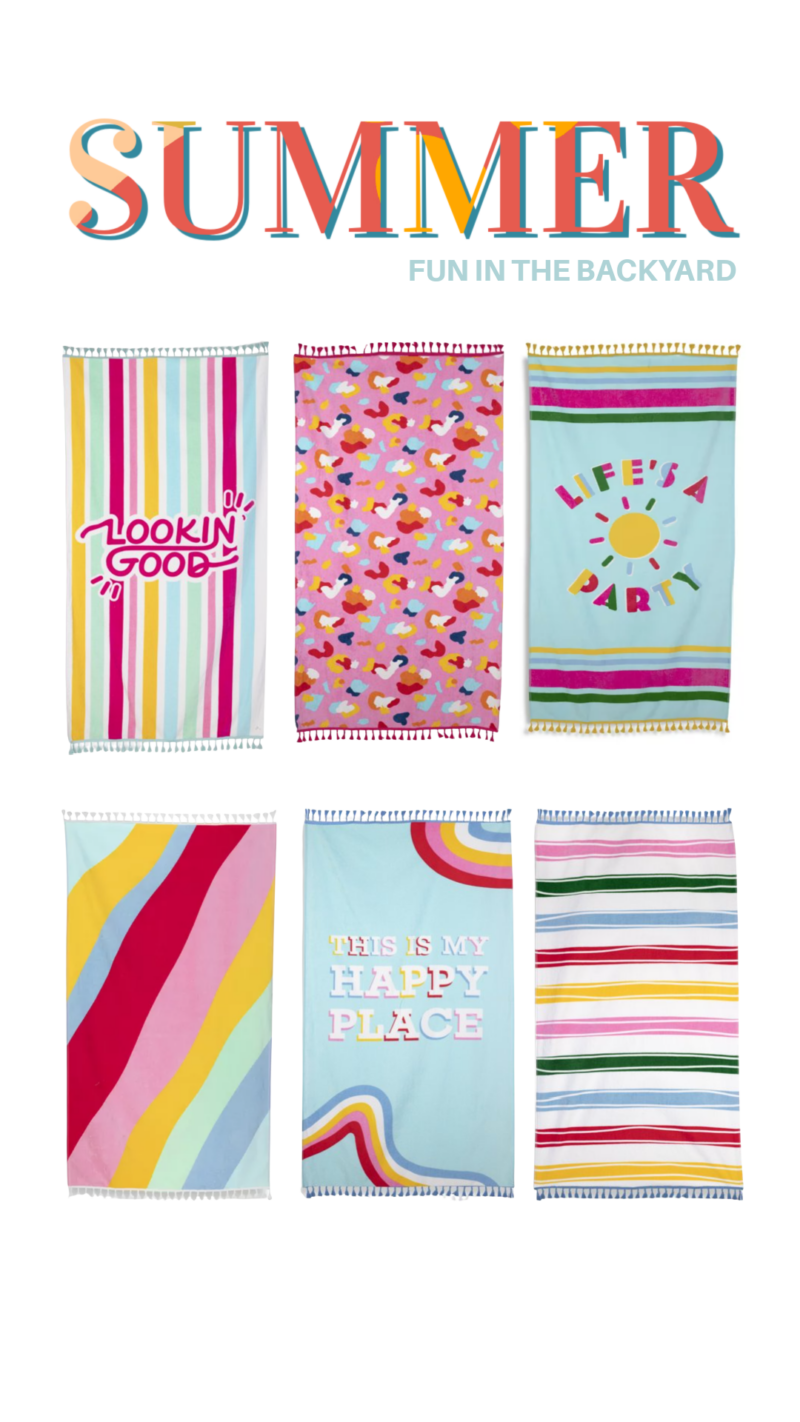 Did you catch my post from yesterday? I shared fun outdoor finds and these towels were a great surprise. Love the size and the prints. They are only $13 and so cute for summer. Rolled up with a bow and a pair of flip flops makes a really cute birthday gift, too.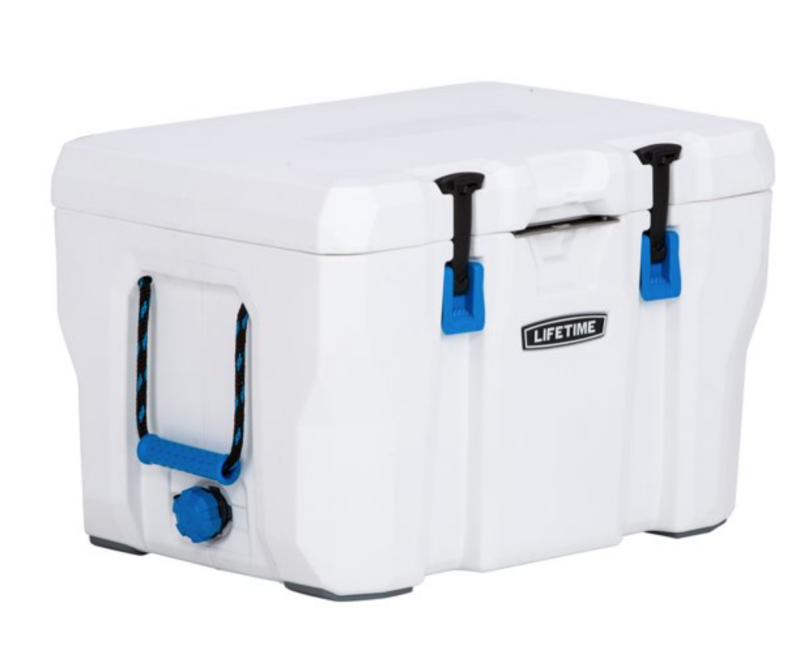 Need a summer cooler? We have this one and it has been fantastic. It's currently on sale. We took this to Zion and it kept everything we took cold for days. It's perfect to set outside when you are entertaining a crowd, too.
GO TO SNEAKER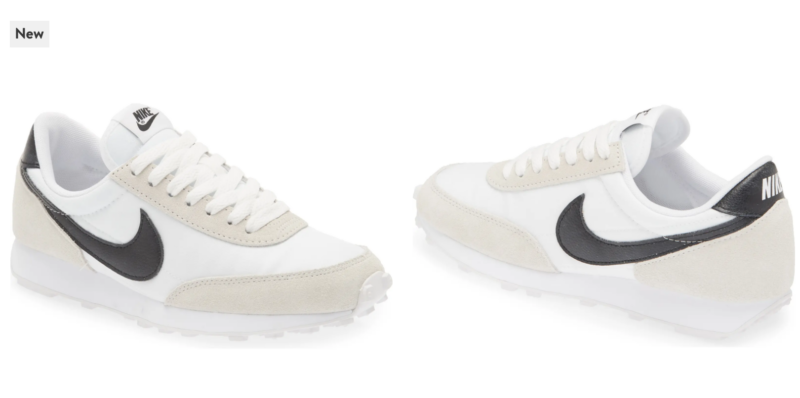 I wear ivory version of these almost daily (when my daughter isn't stealing them) and love. I think this black and white version is adorable.
OUTDOOR GOODIES
A couple of you messaged me that you bought these chairs and they already arrived. I love hearing that you are excited and happy with a purchase. We need to get a set of these for our yard.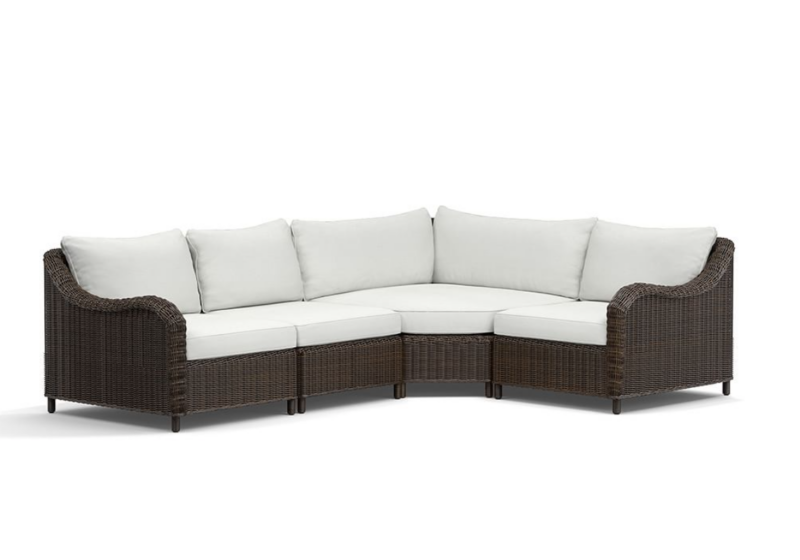 Right now this sectional is $1000 off. That is huge.
FAN FAVORITE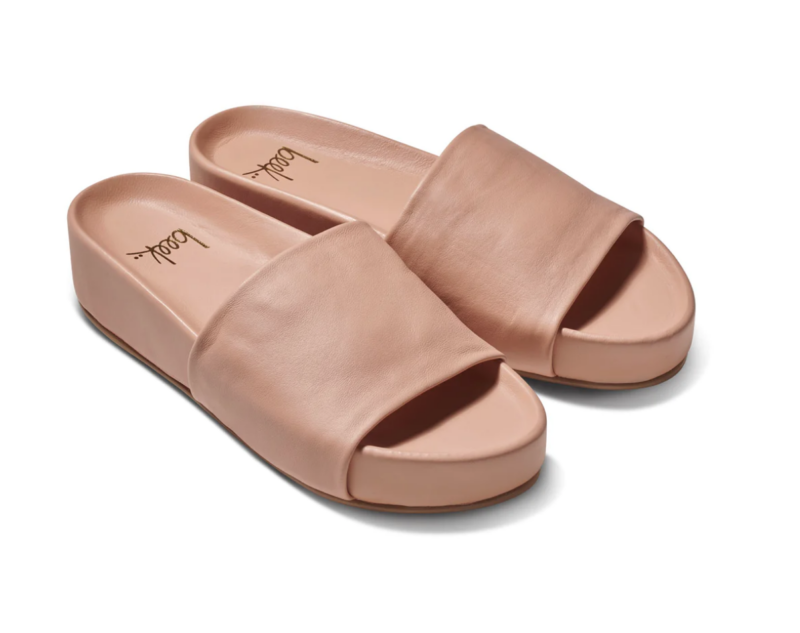 Ya'll love your Beeks! I am so happy to hear that. They are an investment so to hear you love them makes me so happy. They have arch support, are handmade with care, and get better over time. I have had mine over two years. They still look brand new but the leather is so soft and comfortable. If you are like my and are buying fewer shoes but wanting them to last, these are great for summer months. This is the non platform style (read through the reviews!).
CUTEST HEADBAND
My dear friend, Shalice, has her own line and just launched this headband. So pretty for summer and to hide my grays!!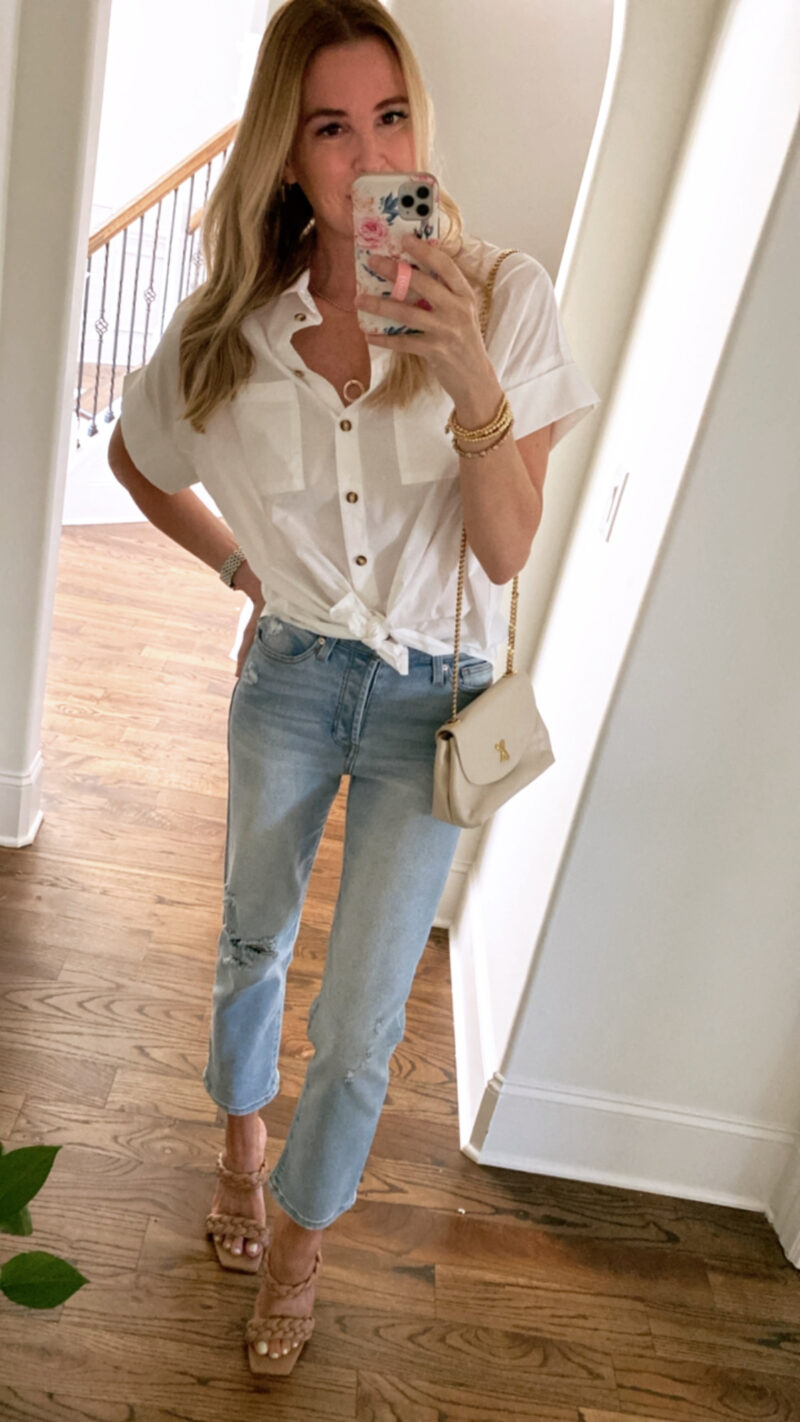 I also have her white safari top and always get compliments on it. All made in the USA and great quality. These are my favorite heels.
FATHER'S DAY SALE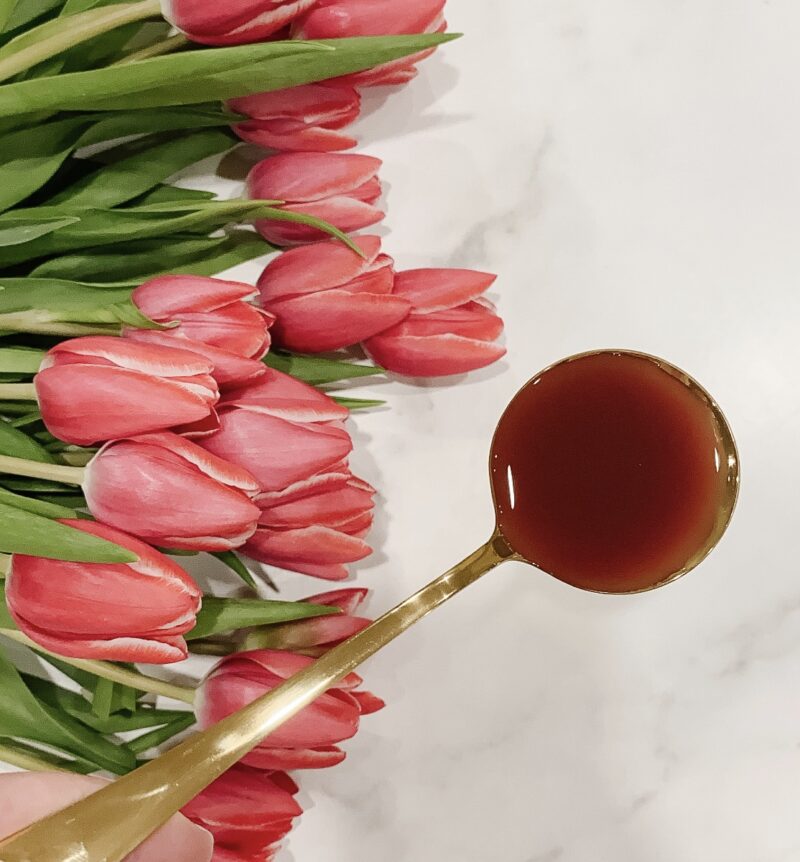 Looking for a multivitamin pack? The Optipack makes it so easy because all of the supplements work together and are bioavailable for optimal results. It's currently on sale for $20 off. If you are a new customer, you can stack my $10 off code on top of that. This bundle that includes that Optipack and 2 bottles of Life is a savings of $89. (Save $99 with code: COURTNEY). My husband and I continue to take collagen every morning and night and are so thankful for the benefits we see and feel. *The site can be a bit overwhelming so if you have any trouble navigating or have questions on what to order, feel free to email me or message me on Instagram.
DRY FARM WINES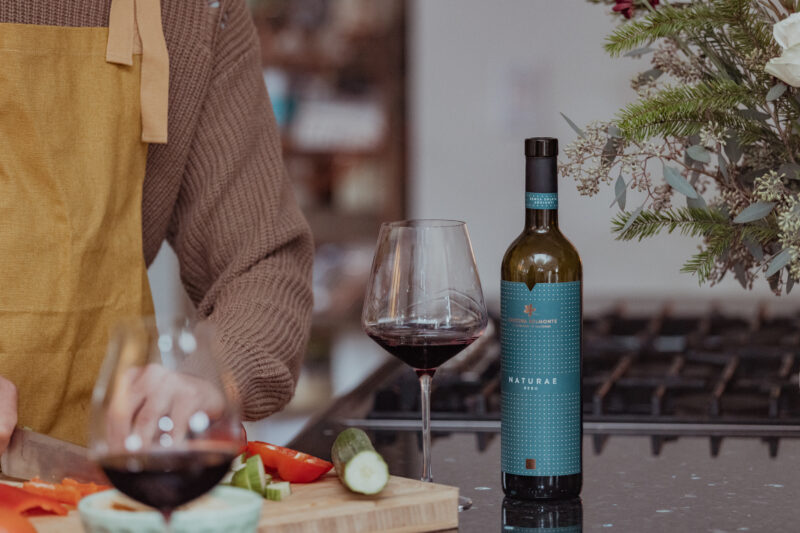 It's been so fun hearing from those of you who are now Dry Farm Wines fans as well. Cheers to that! When I do drink wine, I LOVE knowing that it is organic, natural and free of toxins. Not to mention less alcohol and almost zero sugar. I can enjoy a glass or two and still feel great. My sister was the one who introduced us to Dry Farm Wines and now it's a favorite of ours to gift others. If you place and order, you'll receive an extra bottle for just a penny.
Have a wonderful weekend. To all of the Father's out there, enjoy your special day. We are so looking forward to celebrating Ryan and honoring my dad's memory.