Good morning. I hope you all had a lovely week. If you have ever undergone a major renovation, you know all too well when you hit the point where you just want your home to be clean again. Well, I'm there. So I might be hitting that hard today. So many fun things to share with Saturday Shopping today so let's get right to it.
SATURDAY SHOPPING | MIRROR SALE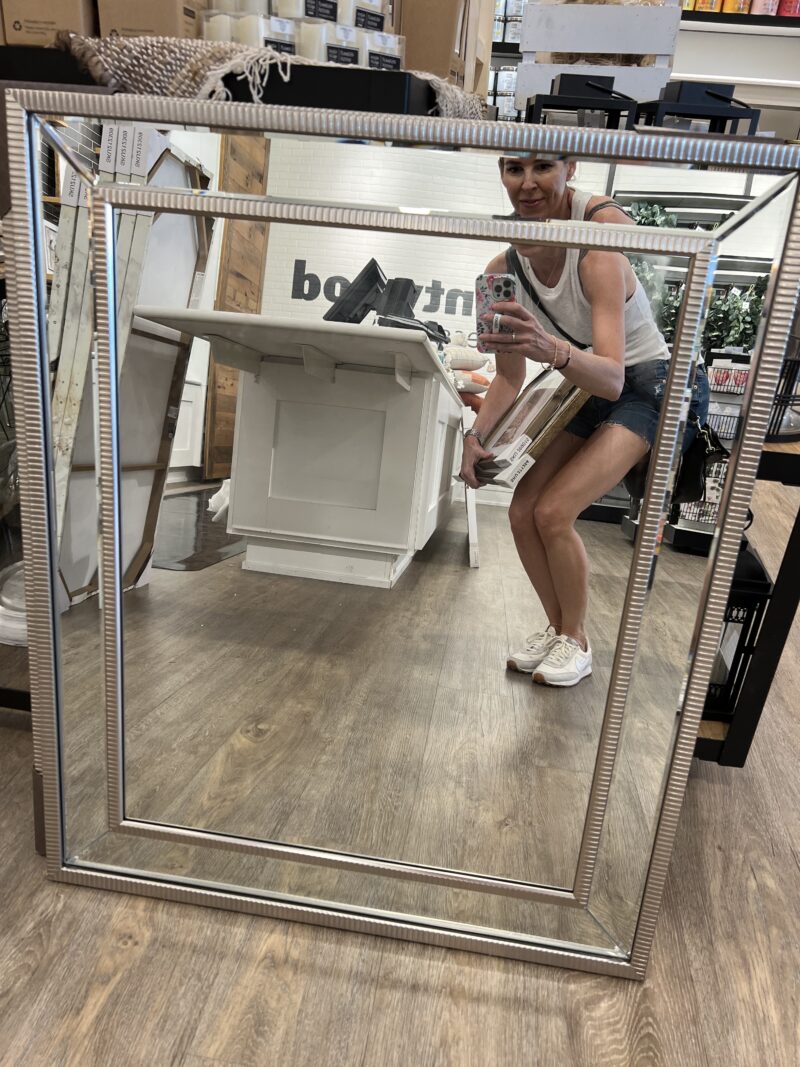 Do you ever just get really strong feelings? We took down the dark mirrors in our bathroom and I've been looking high and low for replacements. I don't want to break the bank but they also need to go with polished nickel. I had this random feeling that I should go to Kirkland's. Huge find! These pretty mirrors come in three sizes (this is the medium) and are on sale. It's perfect. Online it looks more silver but in person it has a warm tone which makes it perfect to go with the new faucets. I think shipping is free, too. These are good ones, girls.
On a random note, one of my girlfriends gave me this tank for my birthday and I wear it ALL THE TIME. It's not too high under the arms and a flattering fit. And my favorite Nikes are still going strong.
LOVE OUR FAUCET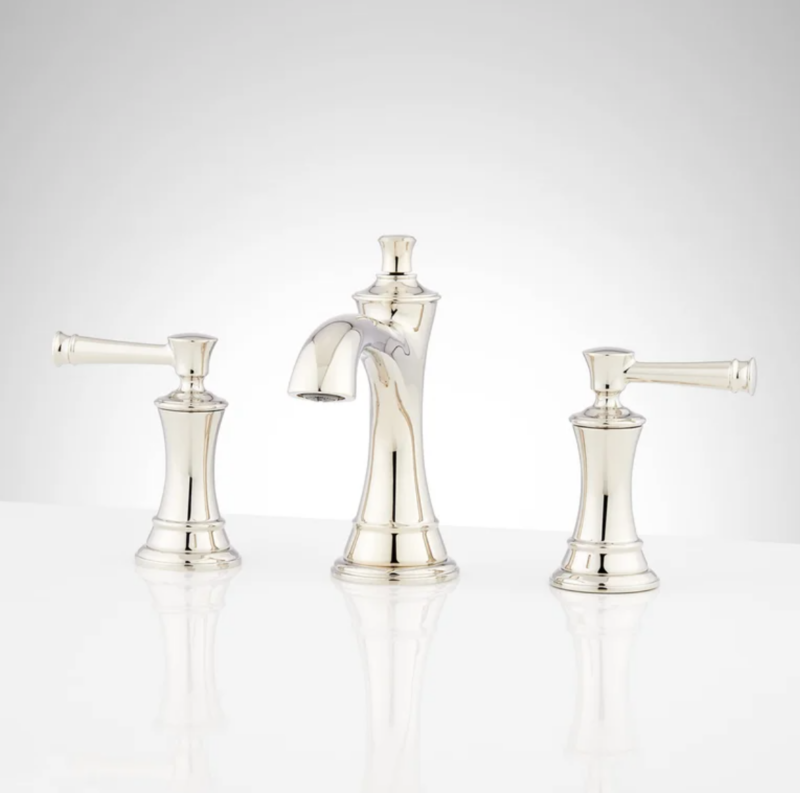 This is the faucet we went with and every single day I appreciate how beautiful it is. Highly recommend if you are in the market for a new one. I would buy this again and again.
BEAUTIFUL RUG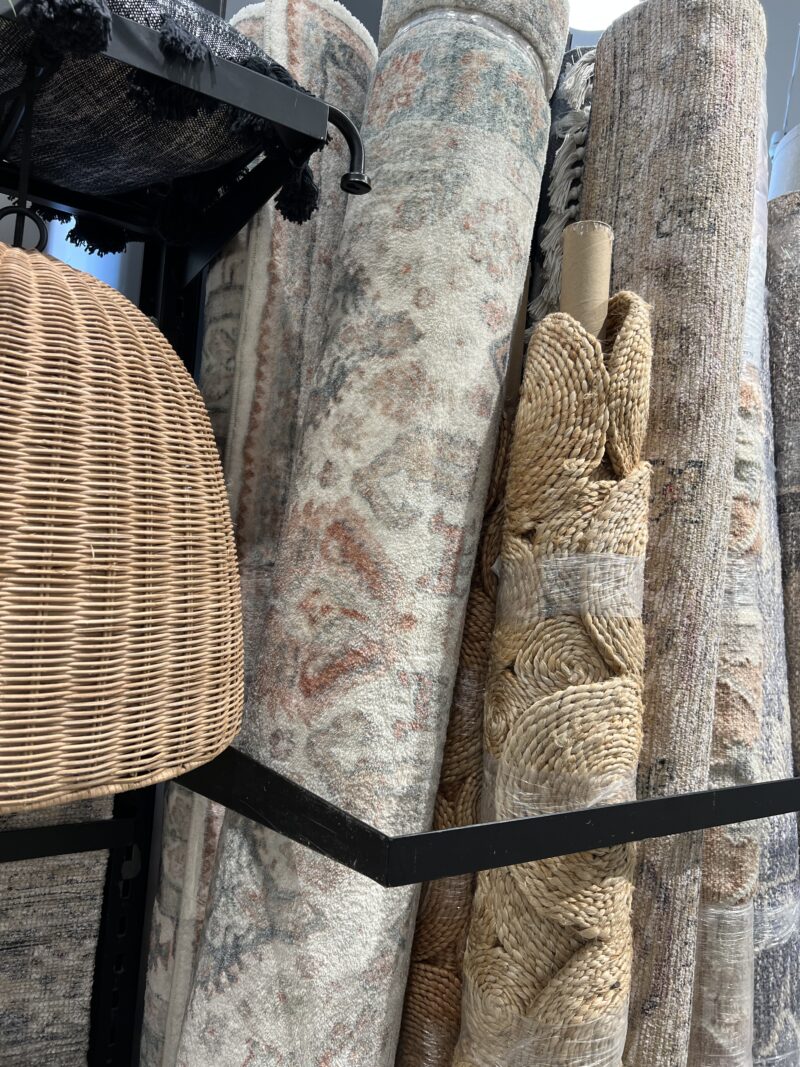 This rug (on the left) caught me by surprise. It is incredibly soft and so pretty. In fact the colors are a tad lighter in person which is even prettier. It's currently on sale.
I also spotted this upholstered bench in store and it looks so much more high end. Really cute.
IN CASE YOU MISSED OUT
Now please don't throw things at me for posting this. Of course no one is thinking about the holidays, but because I was online with Kirkland's, I wanted to see if they had the famous garland back in stock. Looks like they do and it's on sale ($27). This is what we use in our home and love it. Best price! Just don't blame me when your hubby asks why garland is arriving in July.
BATHROOM VANITY
Ya'll I don't even want my husband to see this. We had a small one custom built and spent too much. You know those things you regret. That's one of them. This is AMAZING. If you are on the hunt for a vanity, this is absolutely beautiful.
HUGE TENT SALE
Serena & Lily is hosting its annual tent sale and I have to say that it's a good one. So many of the pieces we have in our own home are marked down. I treated myself to a set of these glasses. I plan to style them in the new kitchen. The swing chair is a dream. Great price on that during the tent sale.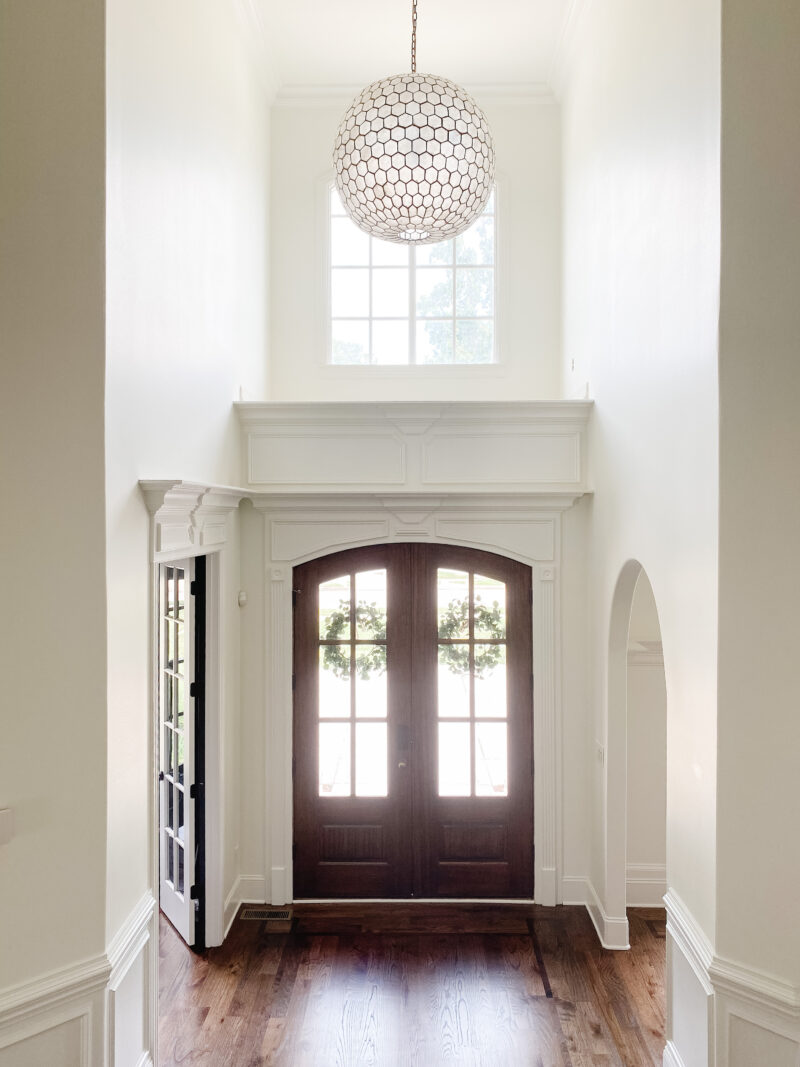 We had this pendant in our CA home and loved it so much we chose it for this house, too. It's currently on sale and such a pretty light. My favorite part is when the sun shines in and it looks like it is turned on. It's really quite beautiful.
The wreaths on our front door are still going strong after one year. This is the ribbon I use to tie a bow on each one.
PRETTY STORAGE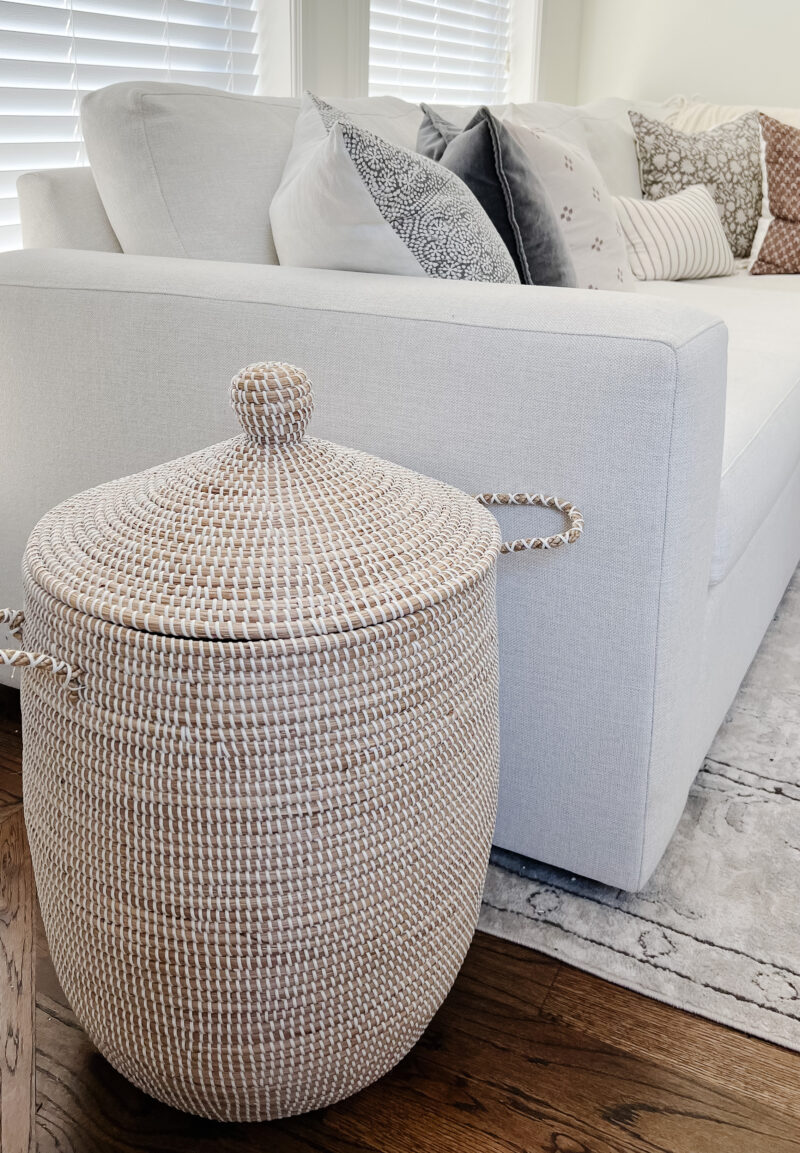 This is the medium size basket and we've loved it for years. It holds so much.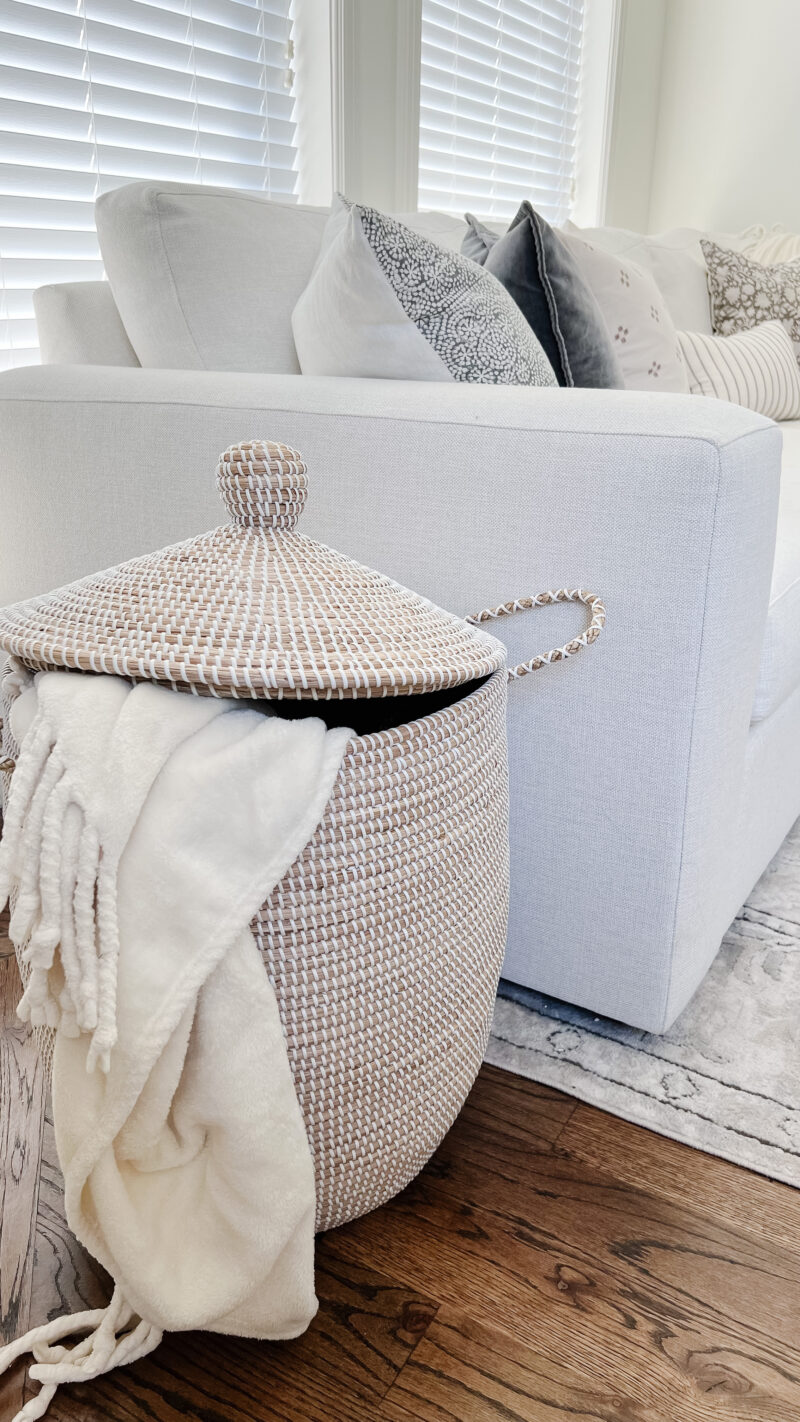 Currently we keep it beside our sofa with all of our throw blankets. These throws are on sale right now. They wash and dry like a dream and aren't too heavy. We have one for each person in our family.
NORDSTROM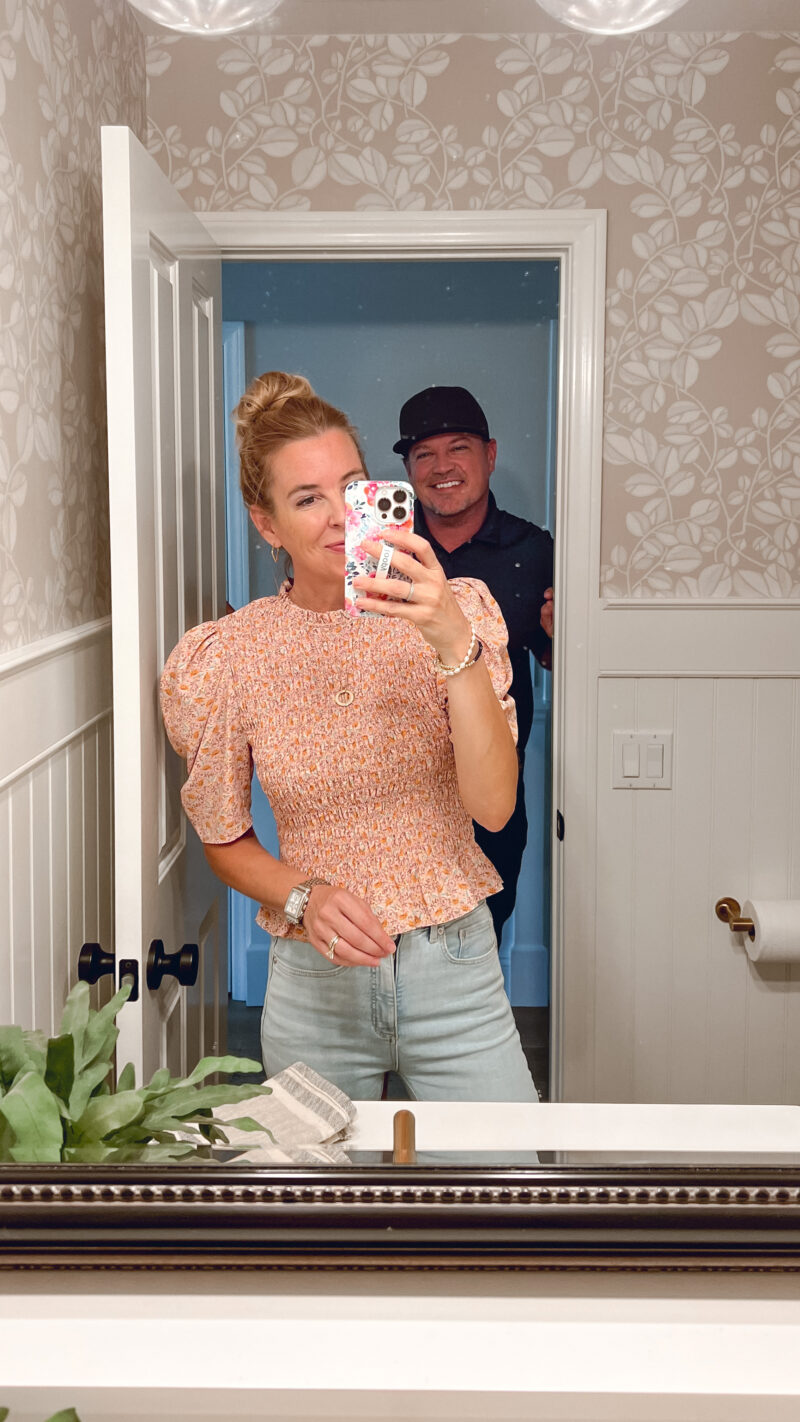 Busted taking a selfie. I've worn this top so much already. It's definitely a fun one from the Nordstrom sale. The jeans are Loft and I wear them all the time.
I have these in navy and ordered this cute set for two of my girlfriends. Love the print. They are incredibly soft and wash really well. They are normally $70 but now $49.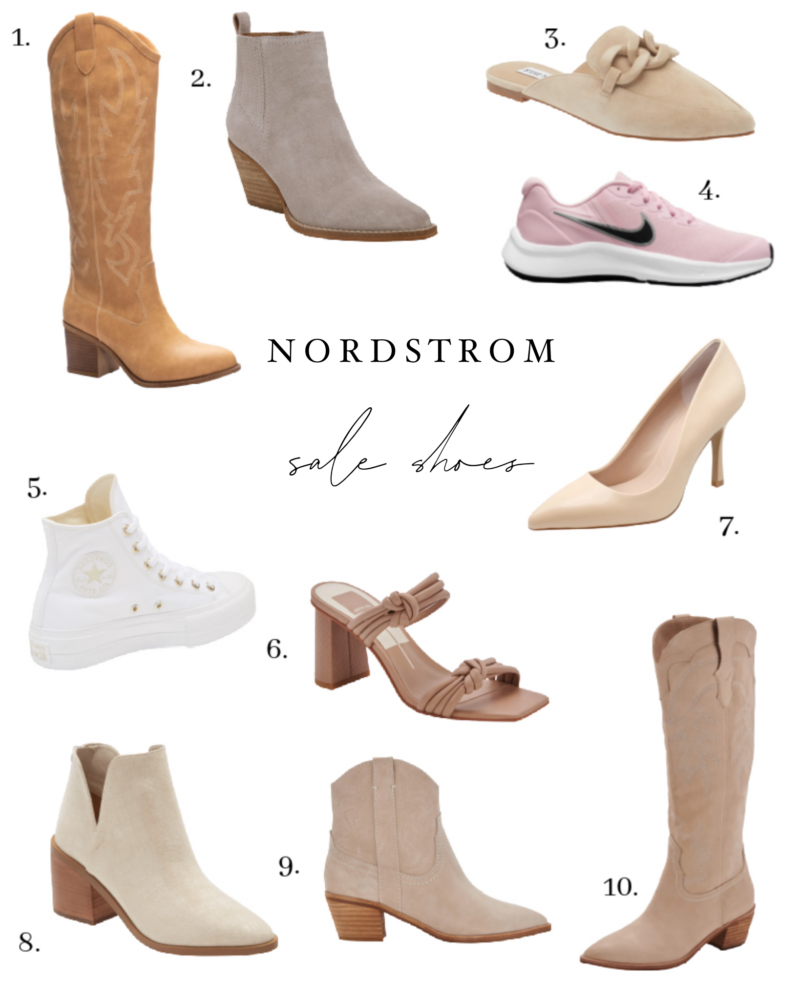 https://bit.ly/3Pdtg3h
These are the shoes I loved. I bought these slides for Fall. I wear nude heels all the time and my have seen better days so I may order these before the price goes up.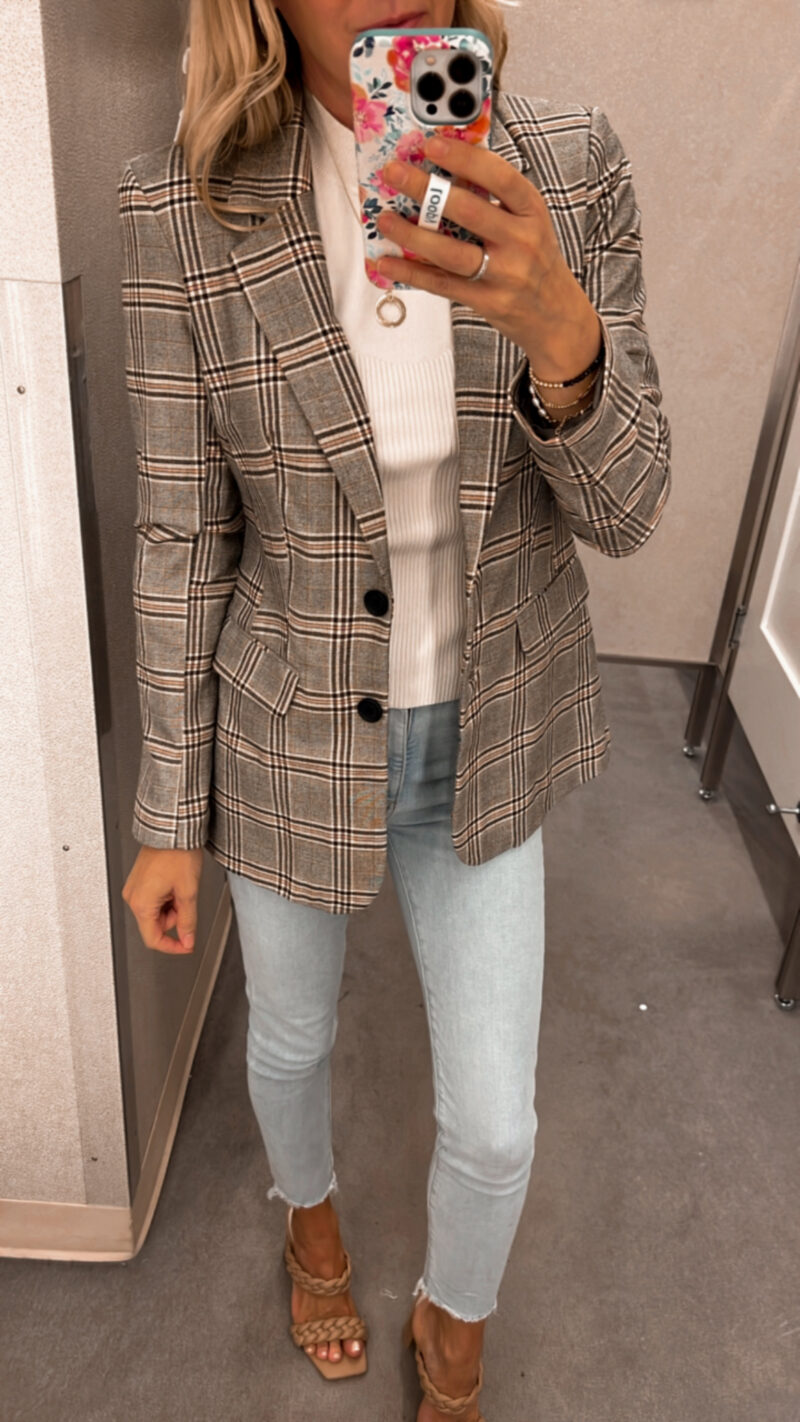 This is still one of my top picks from the sale. Love the blazer and this fun top (darling on its own). My heels aren't part of the sale, but this version is.
You can see more of my Nordstrom picks in this post.
AMAZON FINDS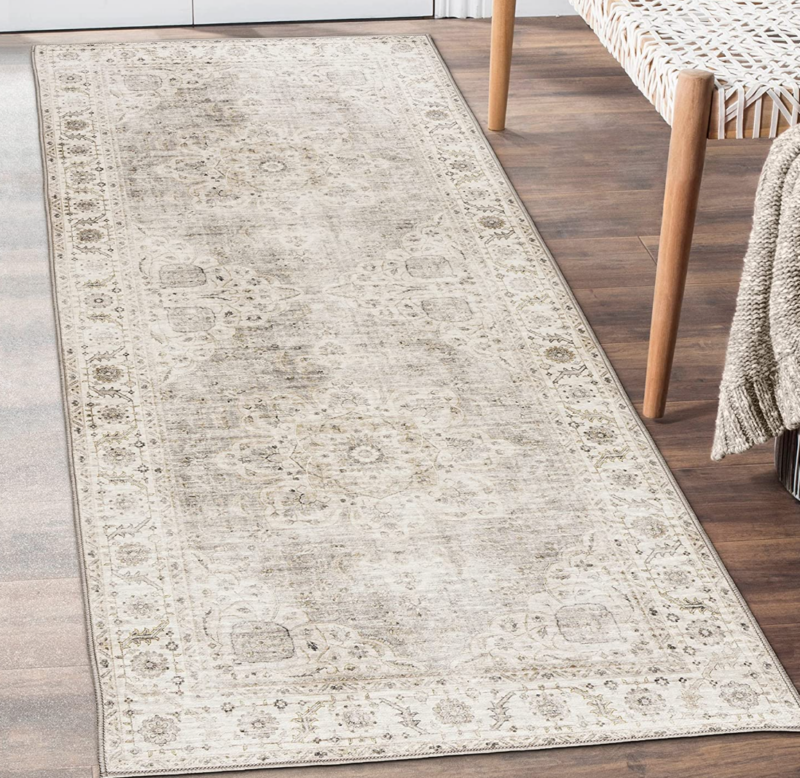 We need a rug in front of our kitchen sink and I just ordered this one. The reviews are fantastic and it's washable which just makes sense for where I am putting it.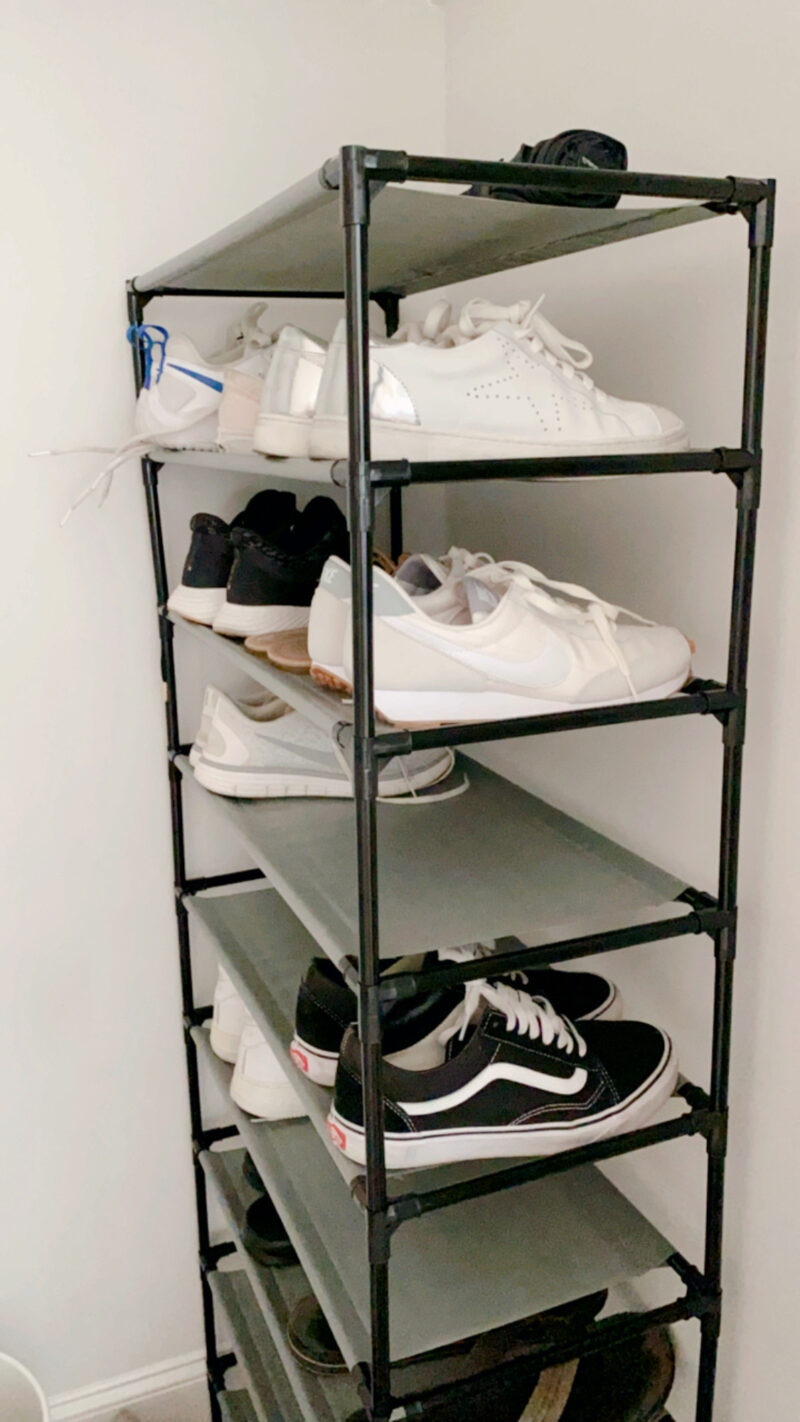 I just ordered another one of these shoes racks for our garage. We have loved these so much. So simple and keeps everything tidy for only $22. They are a bit of a pain to assemble but well worth it. Just don't say I didn't warn you. They do come in shorter versions, as well.
MORE HOME FINDS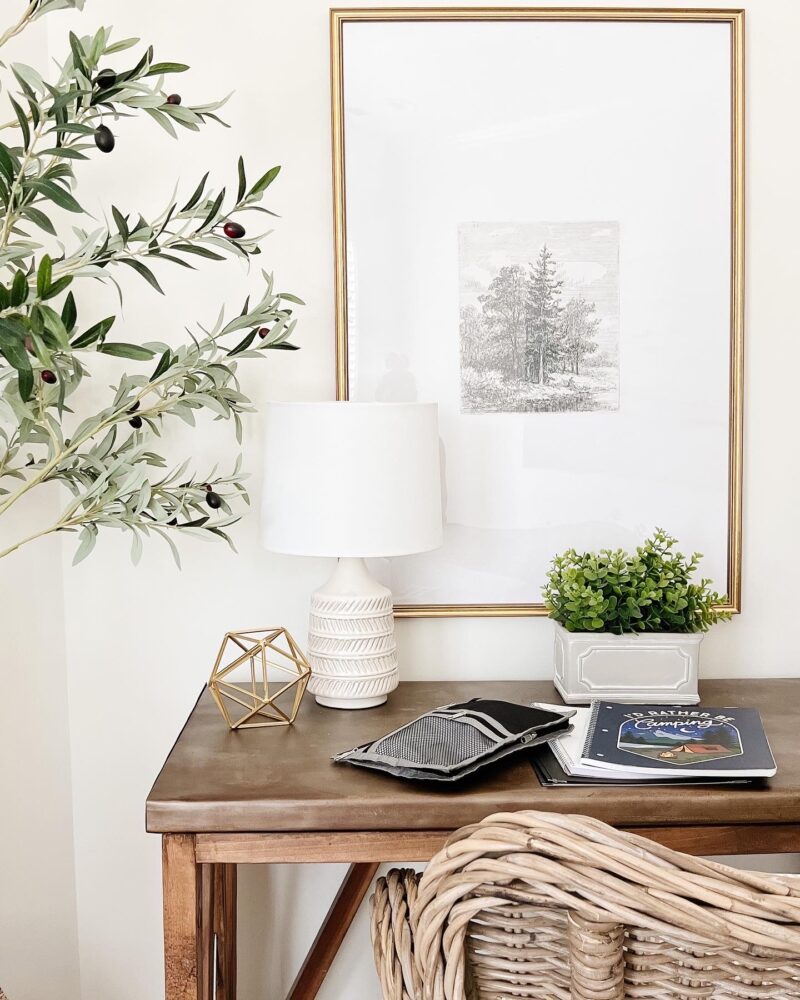 I love these frames so much I may order them for this spot, too. I actually borrowed this one from our entryway to test it out. They are lightweight because it's actually plexiglass. Really pretty and they come in so many different sizes. This is the 24″ x 36″ and I promise it's the one linked. I first saw them on Chris Loves Julia so they get all the credit for finding them.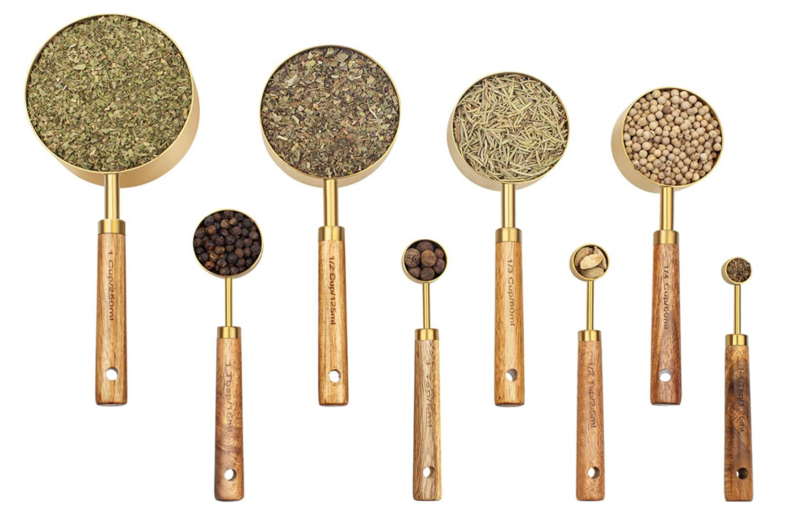 I thought these were really lovely. And they would make for a wonderful hostess gift.
And that's a wrap on this weekend's Saturday Shopping post. I'm off to dig myself out of our mess and dust. Plus tackle a few piles I have let grow too large. Anyone else guilty of that? Enjoy your weekend, sweet friends.