Happy Saturday! We are excited for the weekend because my son has a few hockey games to kick off the season. Looking forward to watching him do what he loves. But for now let's grab some coffee and hit up some Saturday Shopping.
OUR KITCHEN RUG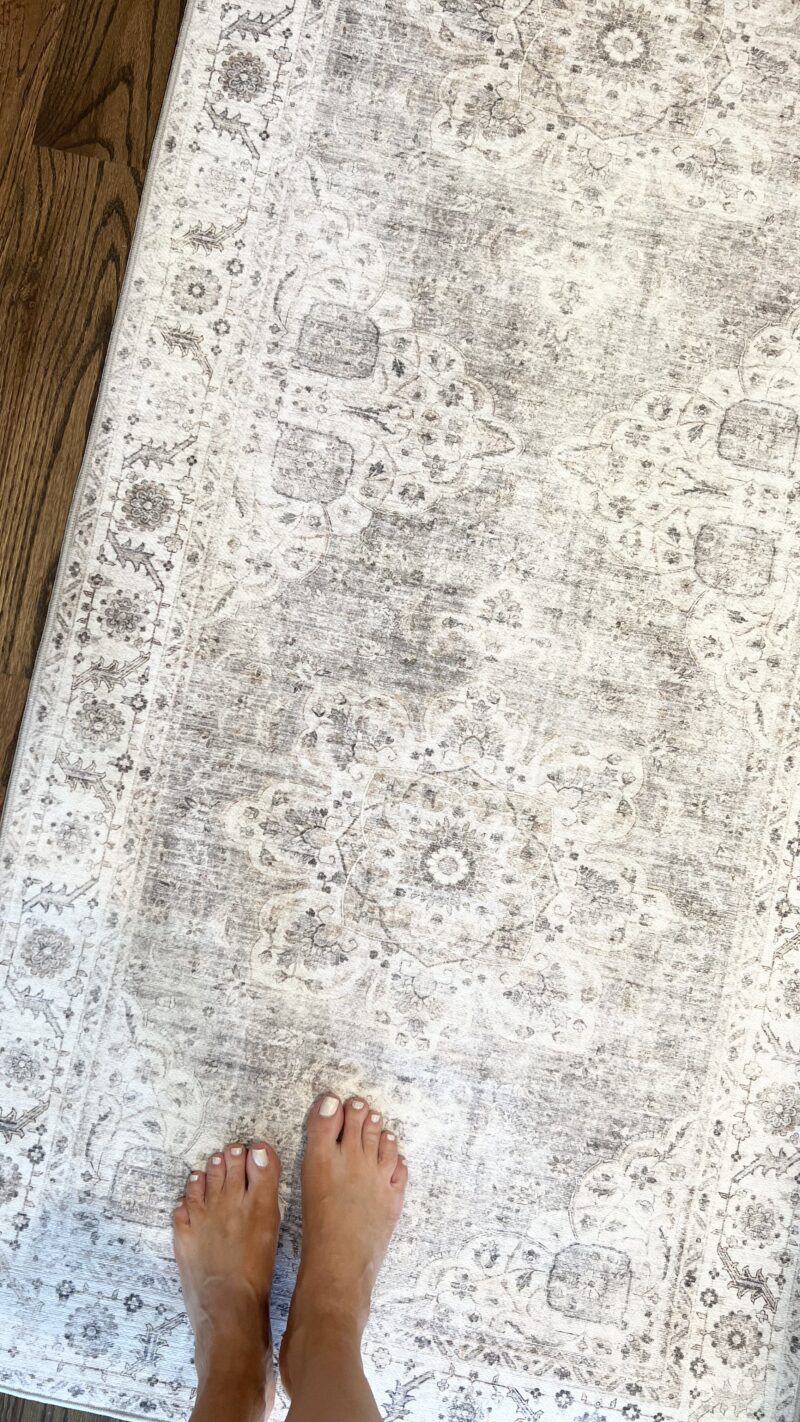 Thank you for the extremely kind comments about our kitchen. I'll be sharing a full post soon but this is the rug we have in there. I love the colors and it is extremely soft. Plus its machine washable which is fantastic
PRETTY FALL PIECES FROM TARGET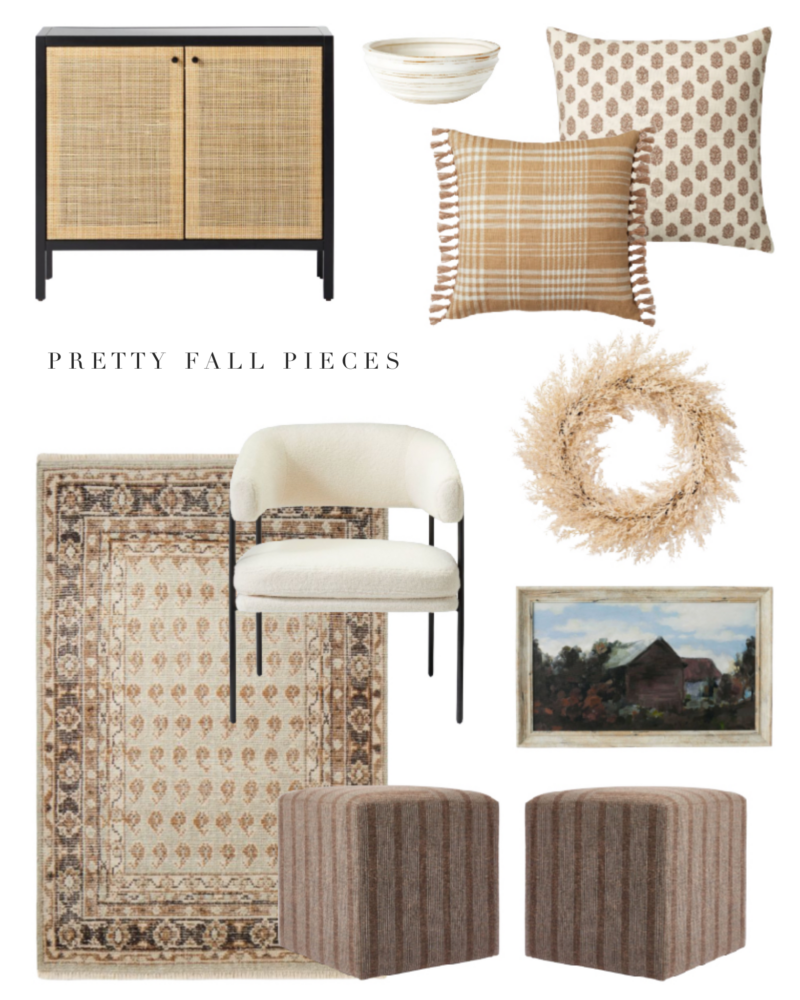 Amazon Finds
Really like this brush and may order for our kitchen. We have a similar brush but this one allows you to push it down and dispense soap while using it. Genius. Then you can keep things moving while cleaning dishes.
AMAZON FASHION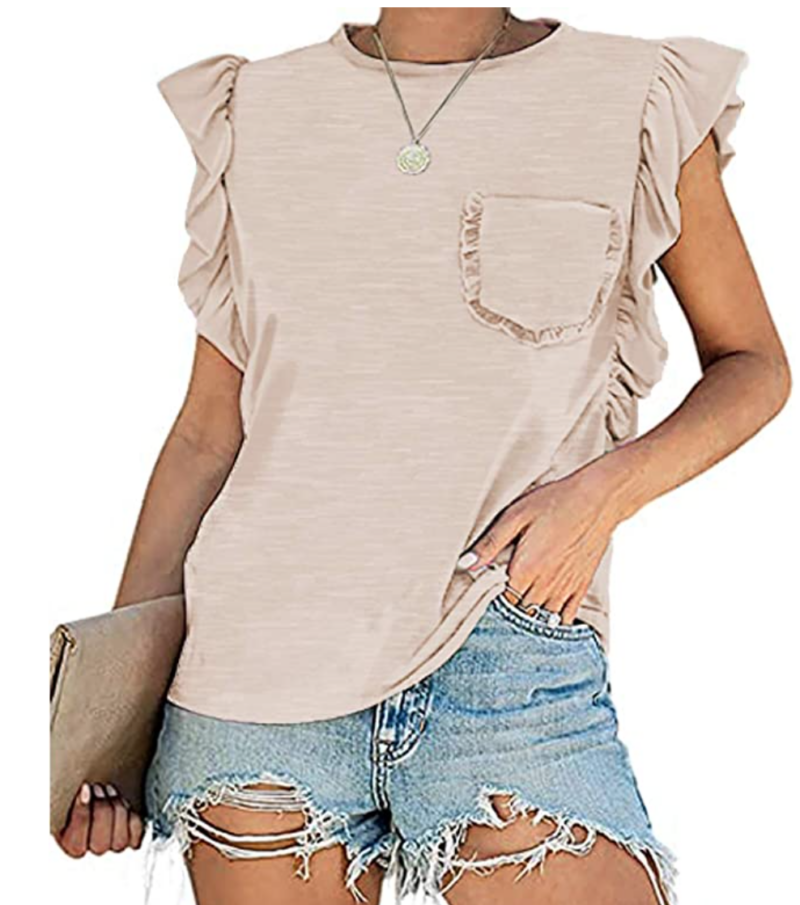 Ordered this top in the oatmeal color. I love anything with a ruffle on the sleeve. I also ordered this top in the burgundy color. I think it will be beautiful for Fall.
This dress has incredible reviews and comes in so many pretty colors. It's currently on sale. This is the dress I wear on repeat. I have been living in the black one and people always ask me where it is from.
ANTRHO FINDS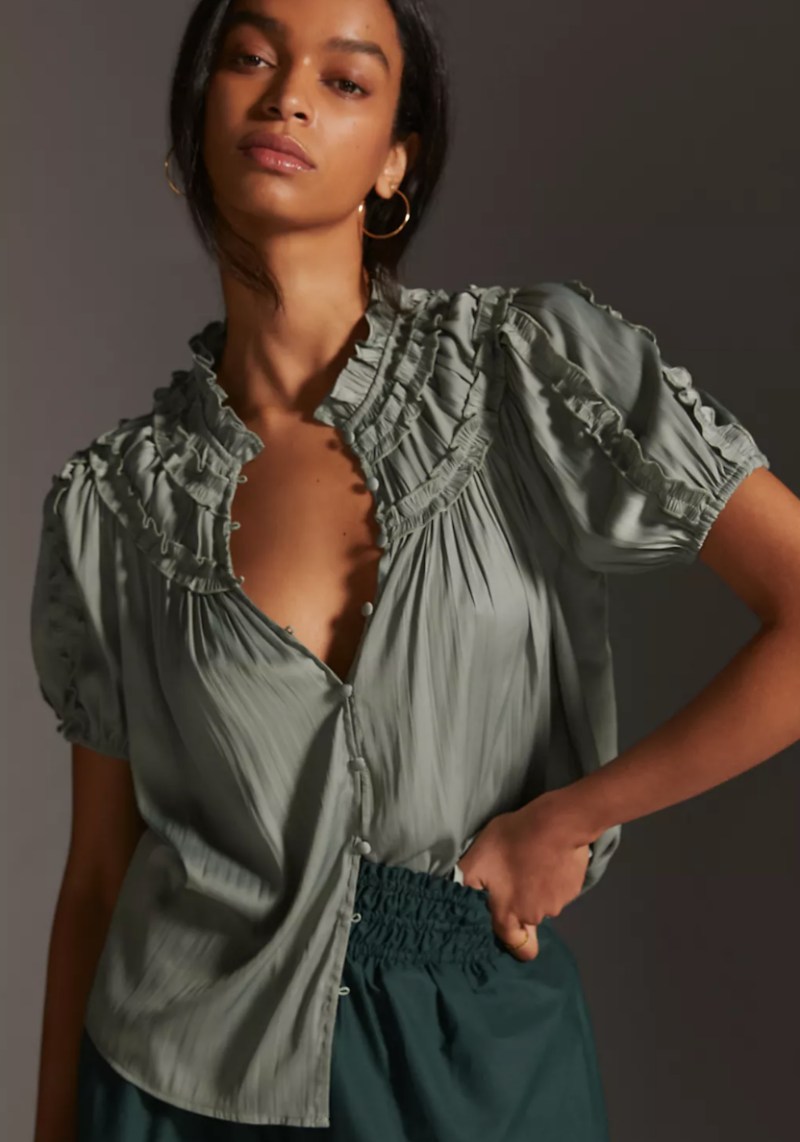 This beautiful blouse caught my eye from Anthro. Pretty fabric and detailing. It is available in a pretty plum color as well.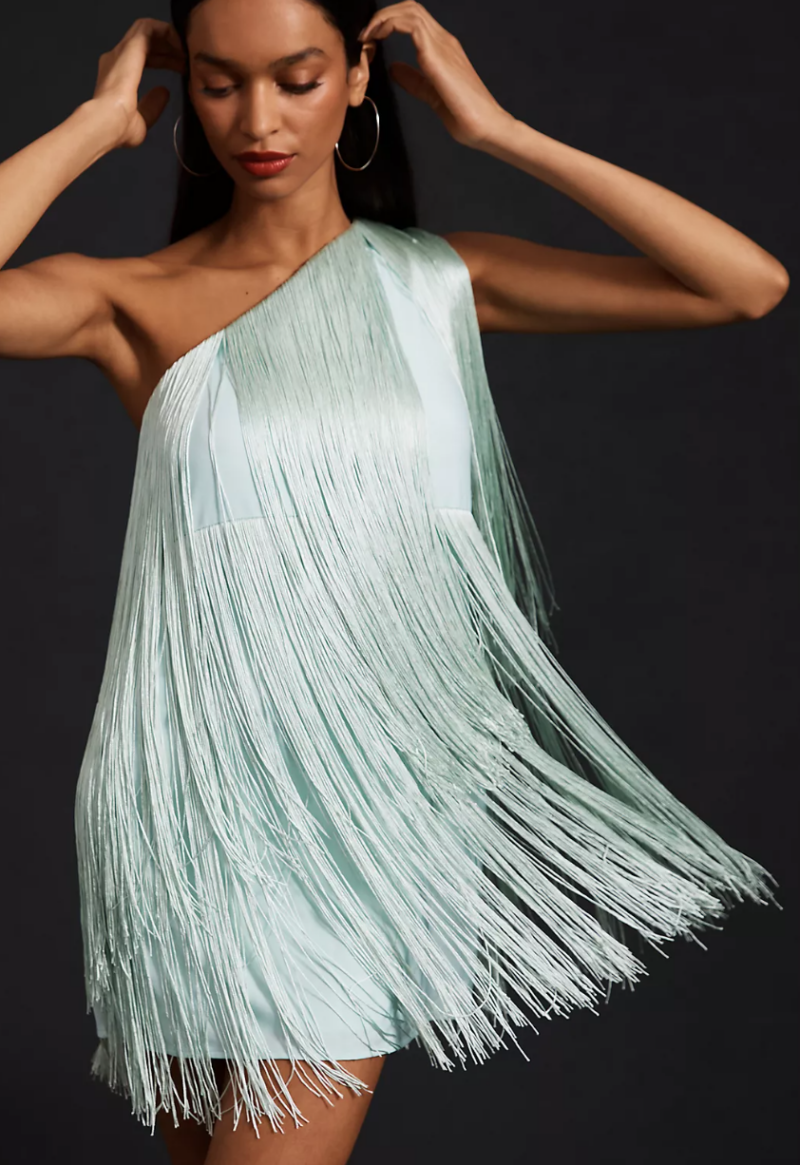 Can one of you please rock this at a special event. I don't have anything formal on the books but I think this dress is amazing. So much fun! And different!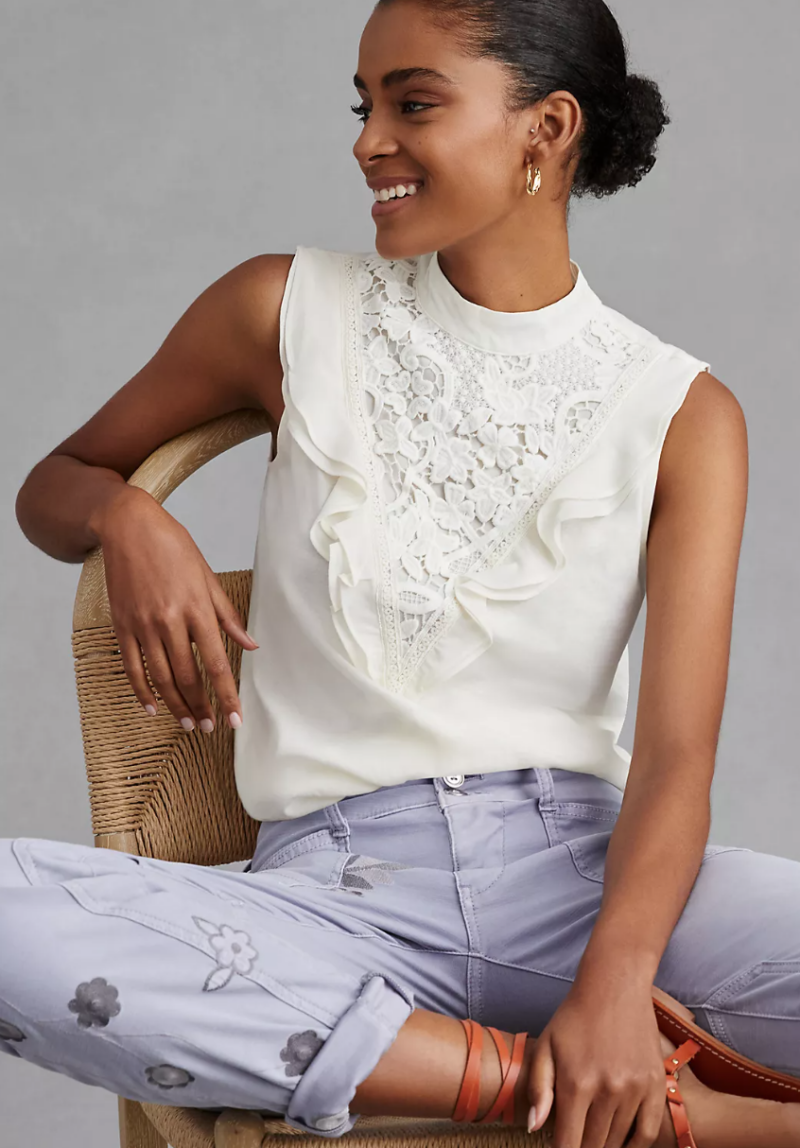 All kinds of yes to this adorable top. It's so pretty. It's $59 with an extra 30% off. Sizes are going quickly.
MADEWELL DENIM SALE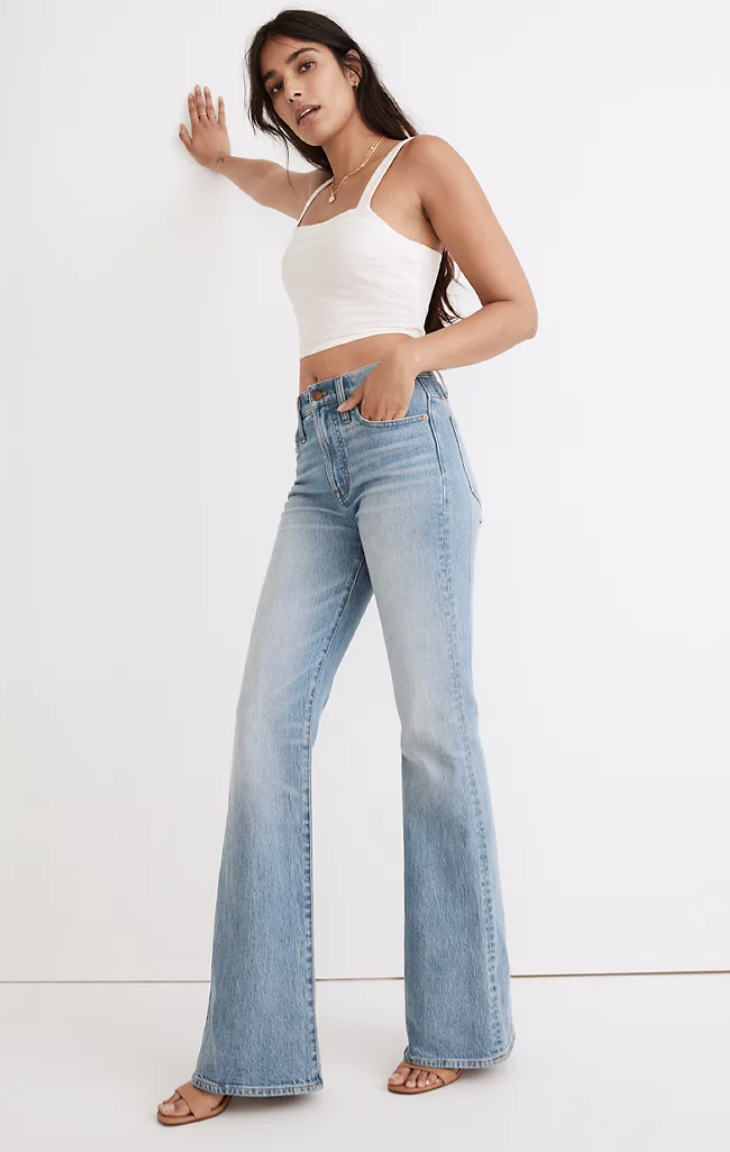 Huge denim sale at Madewell right now. Jeans are $75 so it's worth checking out their selection. I am crushing on these vintage flare jeans. Use code: LUCKYDAY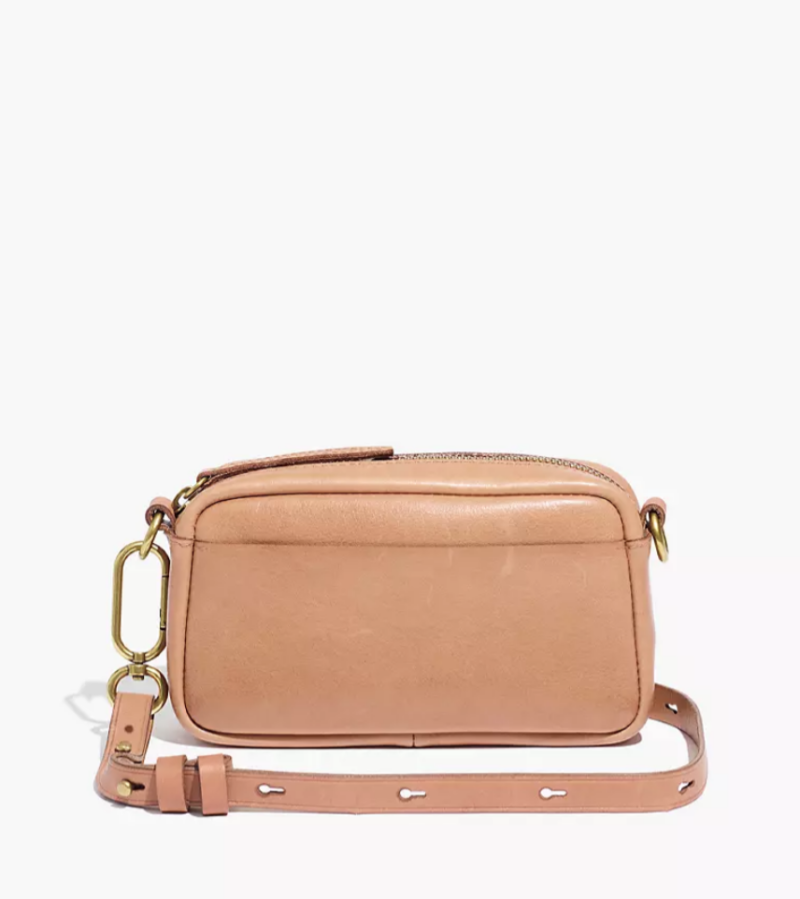 This petite bag is on sale with an extra 25% off. Use code: LUCKYDAY
These shorts are a popular length and also on sale with an extra 25% off.
LOFT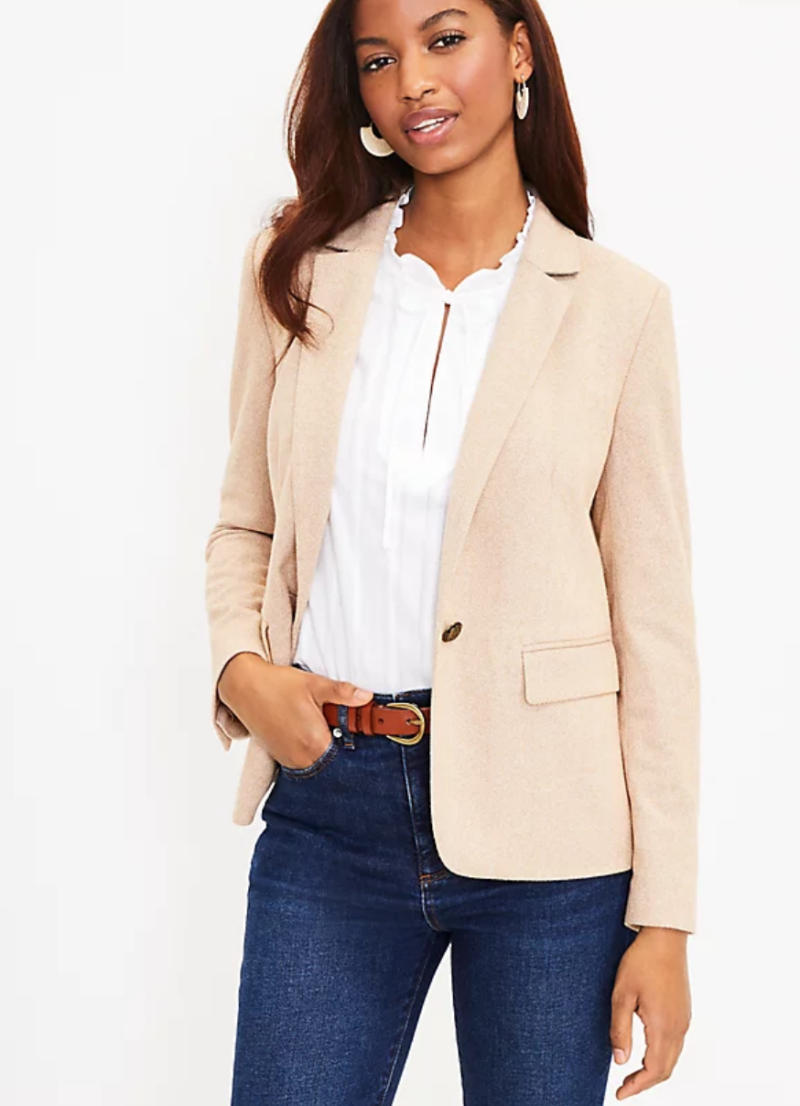 I added myself to the waitlist for this darling blazer. It's so good close up you have to check it out. A true classic with the herringbone pattern.
BEST NAILS I'VE WORN
Ok, girls! These nails are incredible. I really can't justify what it costs to go to a nail salon. I know for some it's a great way to treat yourself and relax but I don't even enjoy going. These are AWESOME. This set has enough for two applications and is $14!! Plus, they actually fit my nailbeds perfectly and look like a gel manicure. I've tried so many over the years and this is the first time I feel comfortable recommending. I am absolutely buying more. Oh, and mine have been on for 7 days and one just popped off. If one pops off, I reapply it. But if more start to go I soak them in warm water and remove them.
What is on your agenda this weekend? Are your kids into the swing of school. We are definitely starting to fall into a groove which is nice. Enjoy the weekend with the people you love.