Good morning. How was your week? Are you on Spring break. Unfortunately, the Spring break for my kiddos did not align so we had to cancel our trip. So we are enjoying a quiet week at home. We have heard the waterfalls are gorgeous this time of year, so we may venture out to those. I've rounded up some fun finds in this edition of Saturday Shopping plus some cute swimsuits if you are planning for Summer
MATCHING SETS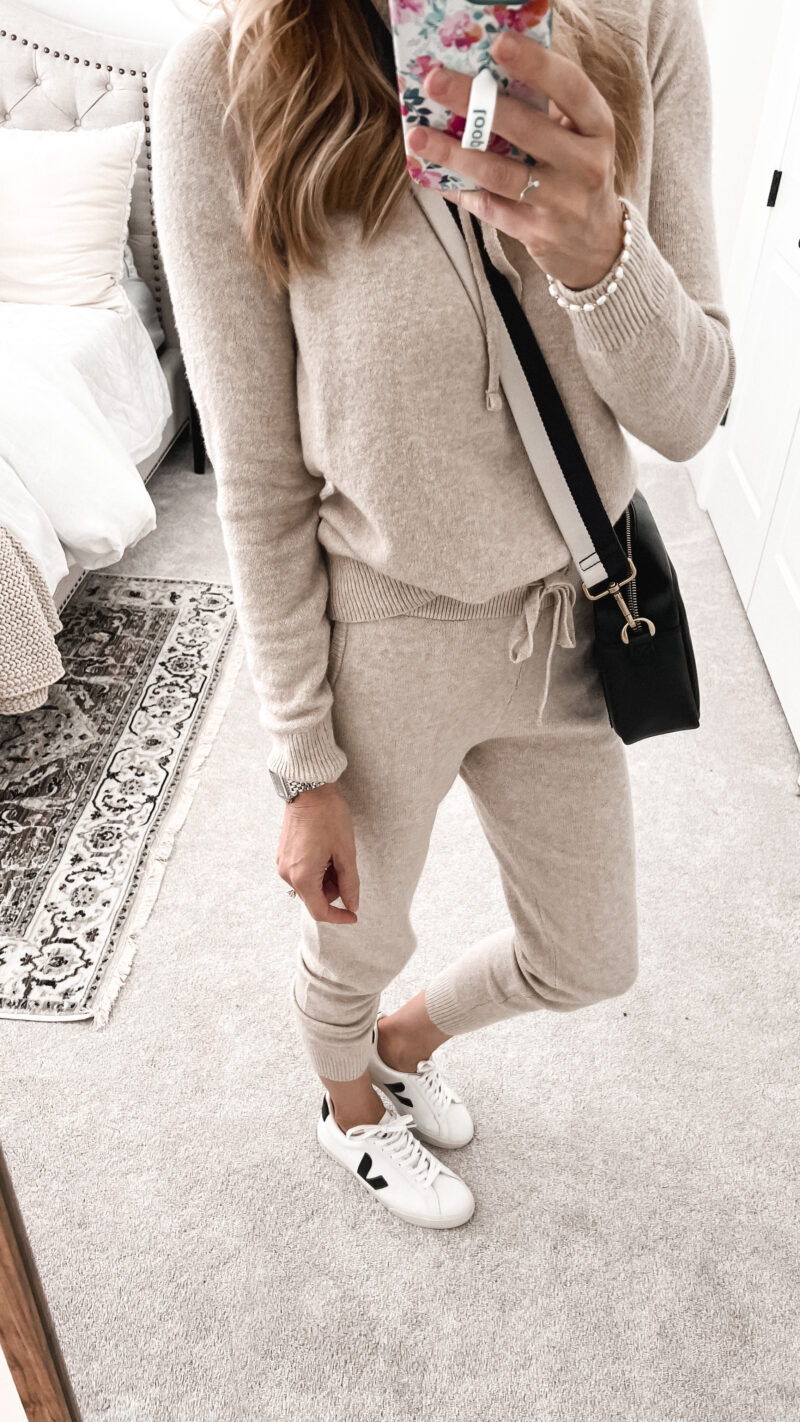 hoodie | sweater pants | sneakers | crossbody bag
This is the sweater suit I had on the other day when chatting about drapes. I love it and have gotten so much use out if it. It's comfy and soft to wear around the house but I've also met friends for lunch wearing this. The top and bottom are sold separately but both true to size. I am wearing a small in beige. I like it so much I think I may buy it in the olive green (although the red is really fun, too).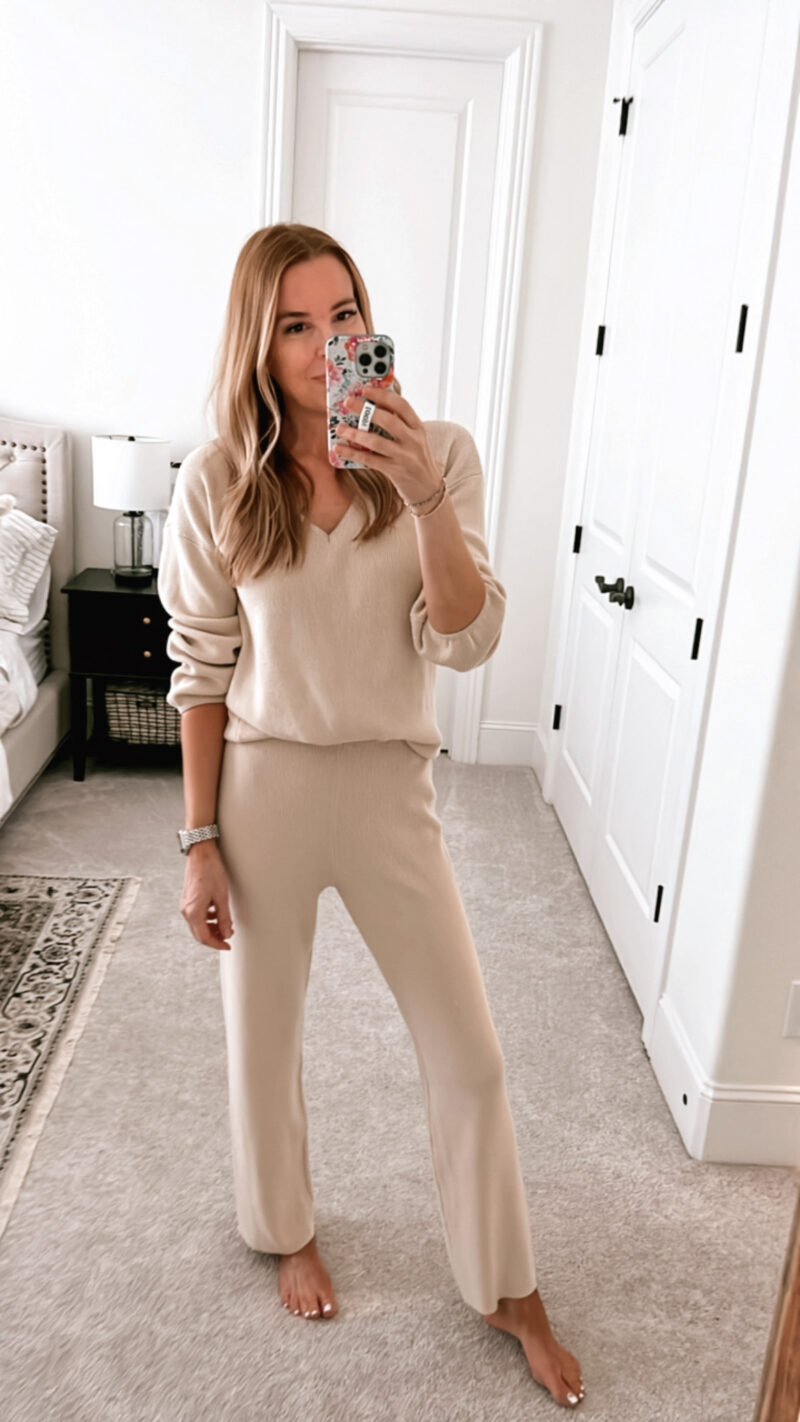 If you are looking for a set like this, this one is $51 (for both pieces) and another comfy lounge outfit.
FAVORITES ON HERE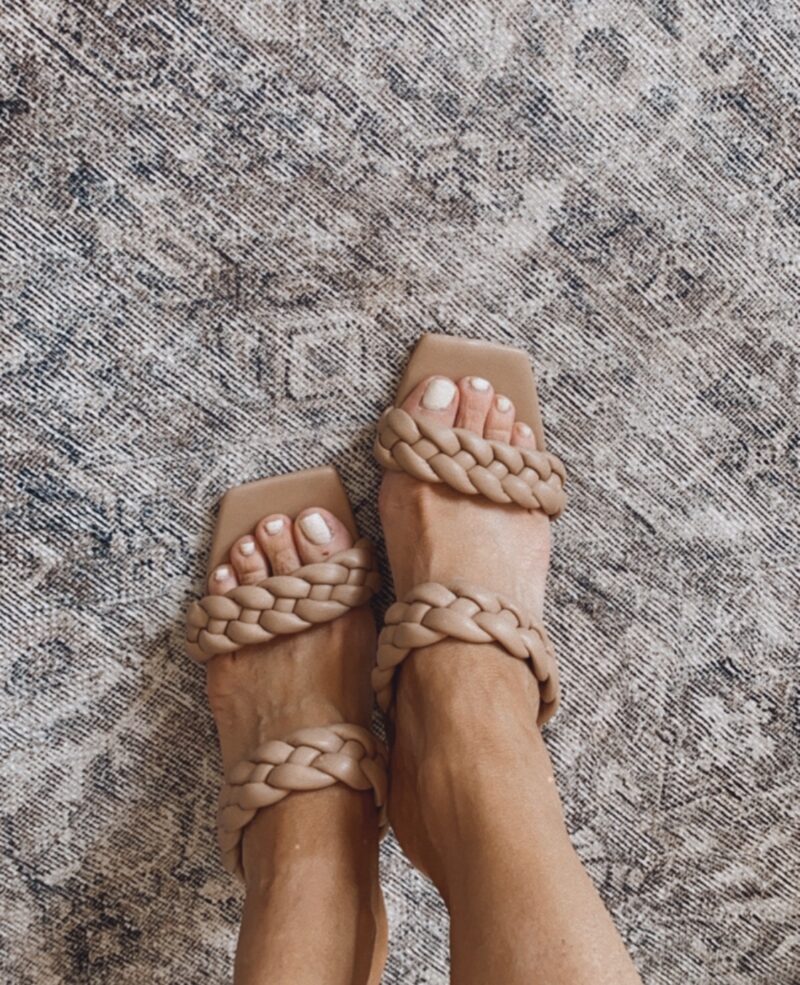 Heads up that these Nordstrom braided heels are on sale in the cafe color (that is what I have). I love these so much and wear them all the time. They are very comfortable. This is the first time I've seen the Cafe color on sale. This Target version is also really good. And they are under $40.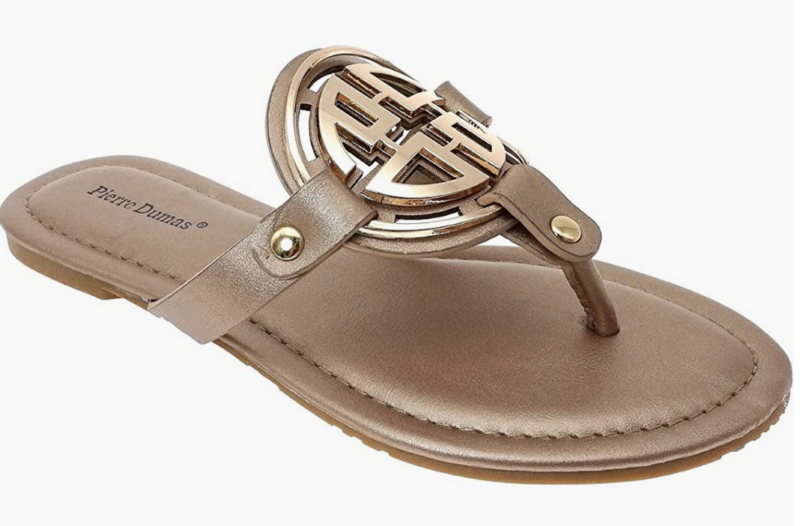 Aren't these darling? They are Amazon and a very good price. So similar to the Tory Burch ones. I ordered my usual size.
ANTHRO SALE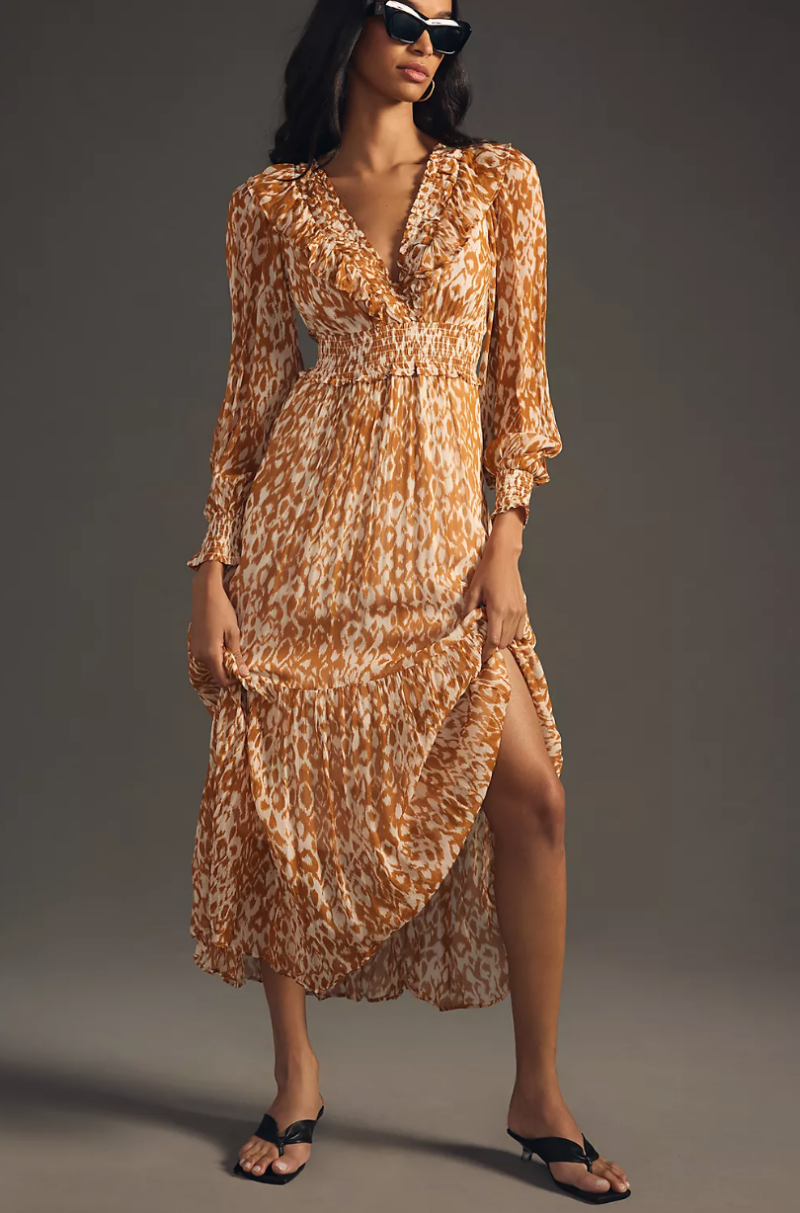 If you shop through the LTK app this weekend, Anthro is 20% off (if over $150). So this dress qualifies for 20% off. You can shop it here.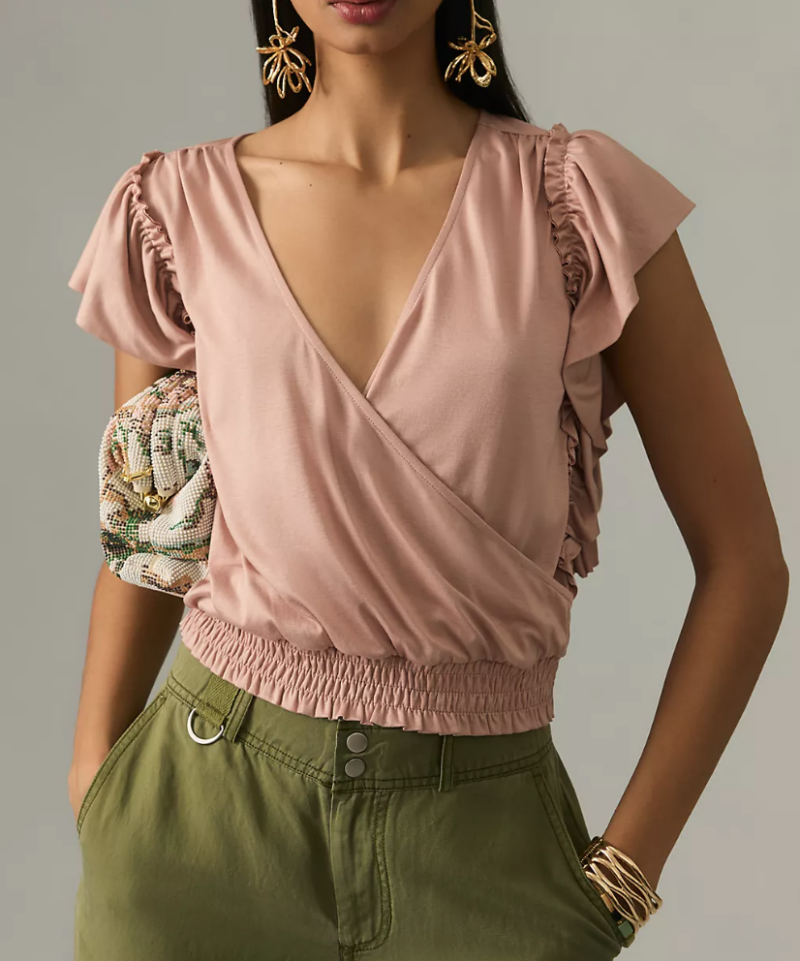 This gorgeous top comes in three colors. So feminine and lovely.
DARLING SWIMWEAR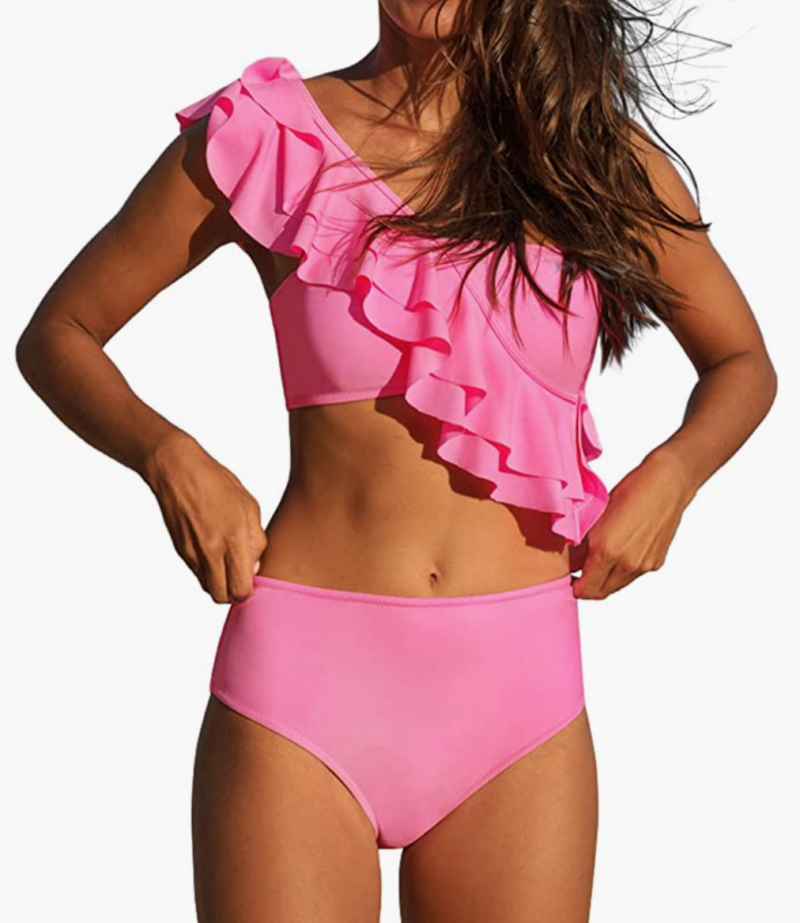 This is such a darling suit. The ruffle can be worn two different ways. And the suit is under $30.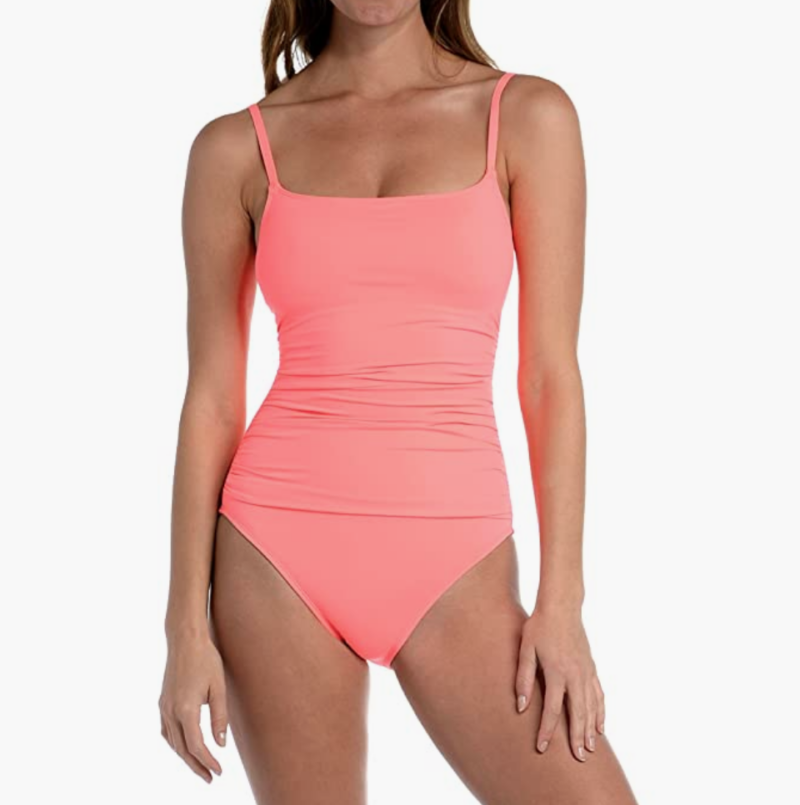 I am always a big fan of a square neck. This swimsuit has tummy control and great reviews. It also comes in many different colors.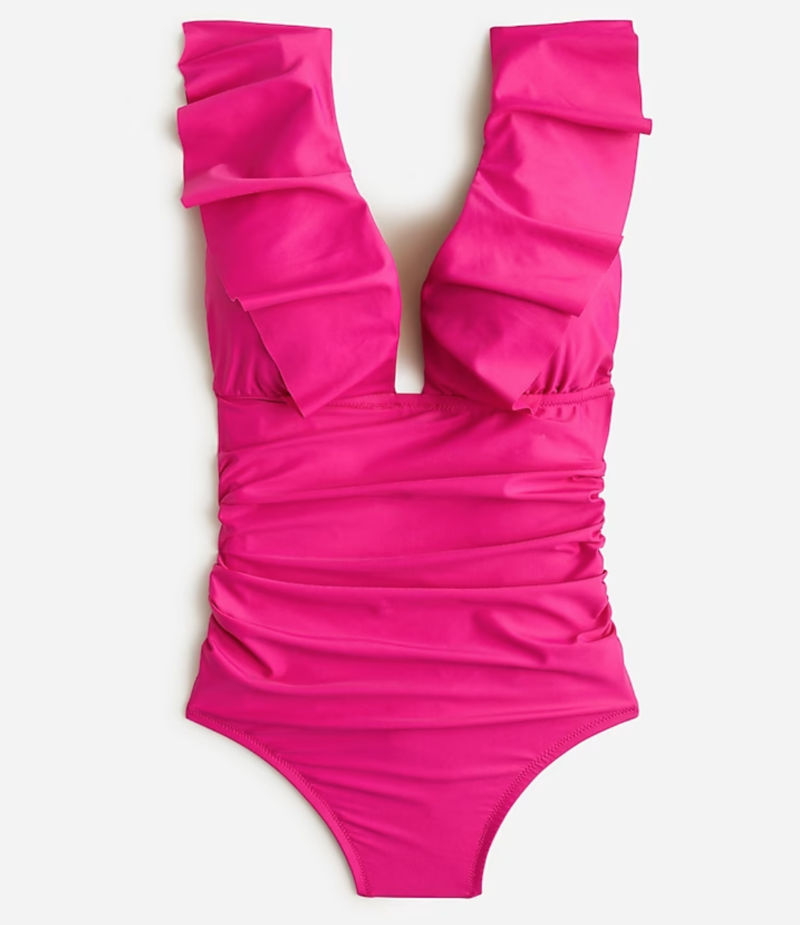 This one piece is a best seller and I think this color is so pretty. It would look darling with this white skirt (great vacation outfit).
This beautiful suit is so classic and now 50% off with fantastic reviews.
SUNNIES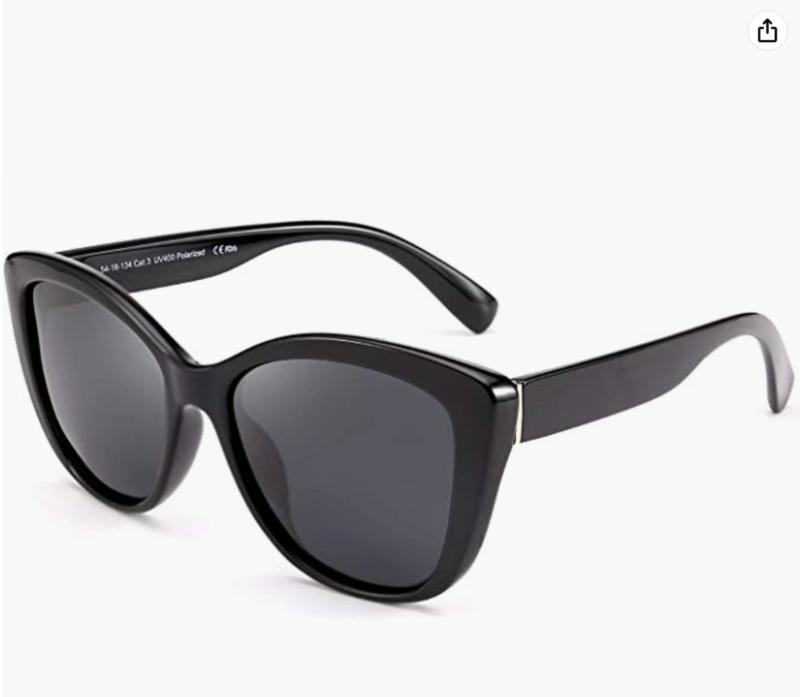 These sunglasses are under $20 and have 7K great reviews. They come in a lot of different color ways.
WHITE SUMMER DRESS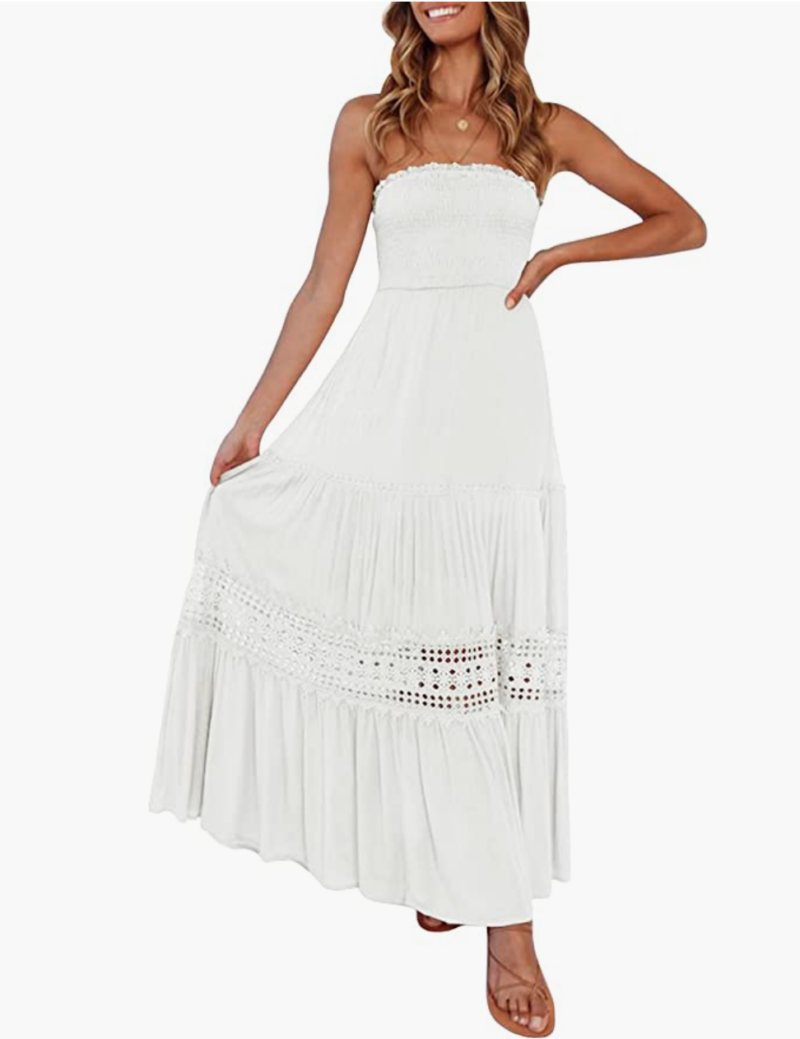 I ordered this sweet dress for summer. With the heat and humidity of the South, dresses are perfect and this one comes in so many pretty colors.
J.CREW SALE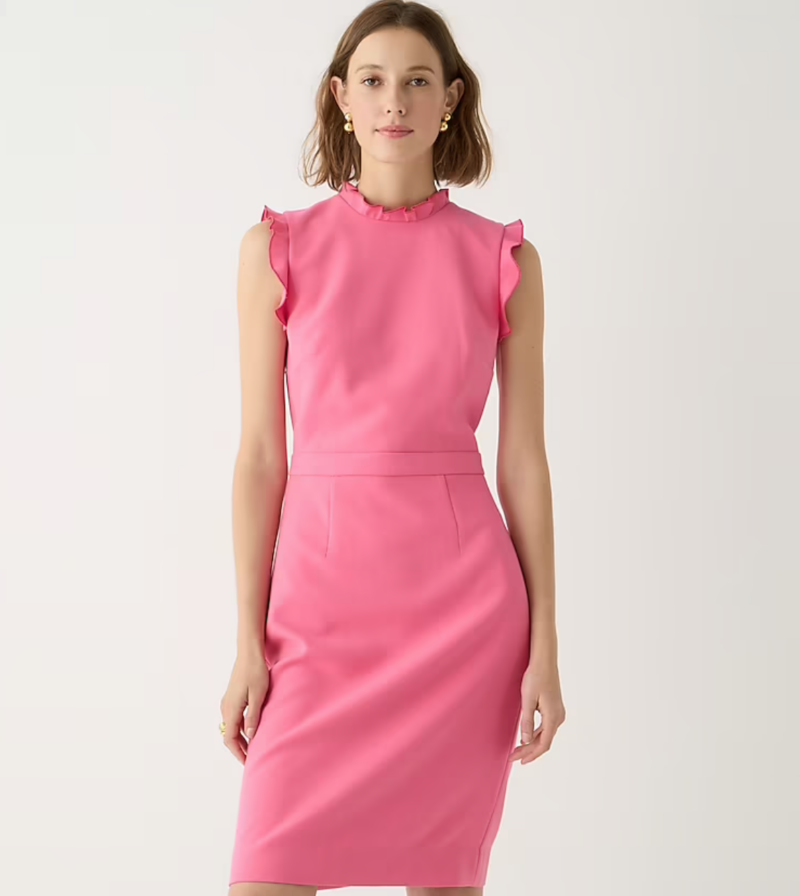 This dress is a best seller (also comes in black) and so timeless. Great with a blazer for a work event. Just a really great dress.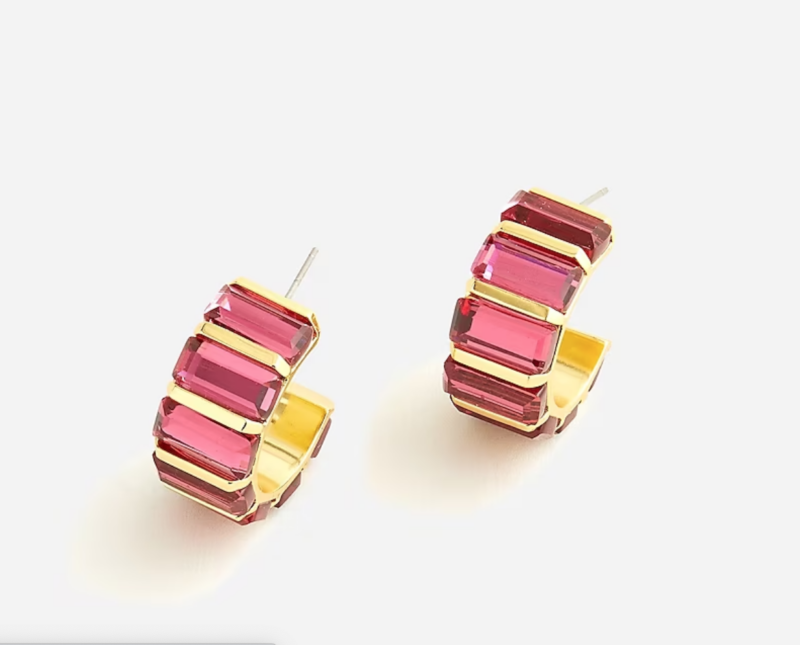 These are so pretty. They come in three colors and are 50% off making them $20.
It's worth checking out the 50% off J.Crew sale. There are some darling pieces marked down.
BEST SELLER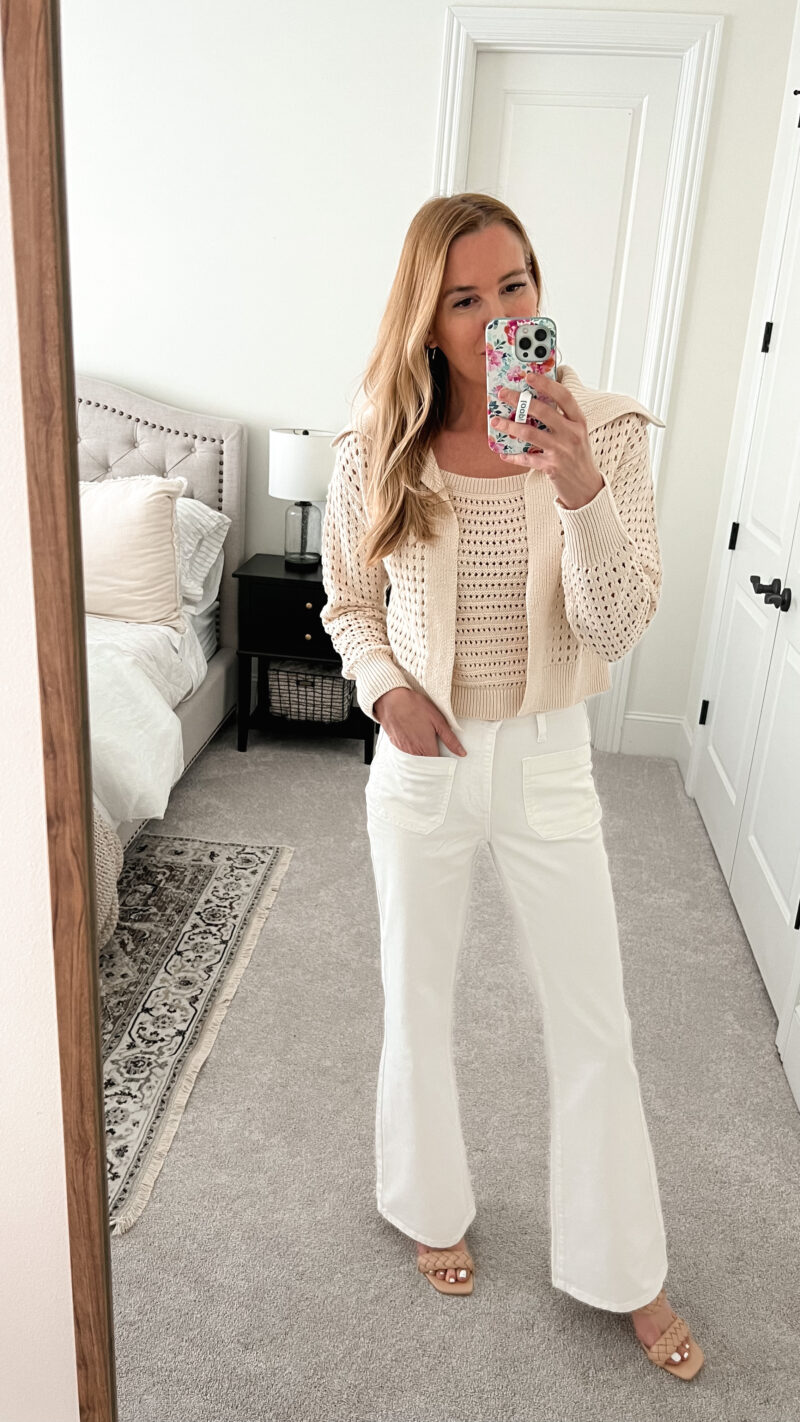 These cute white jeans (my daughter already stole) were last week's best seller. I went down one size and they do stretch out a bit. They look darling with this green and white striped button down. The crochet cardigan and tank are already on repeat over here. A really fun outfit to wear.
20% OFF SALE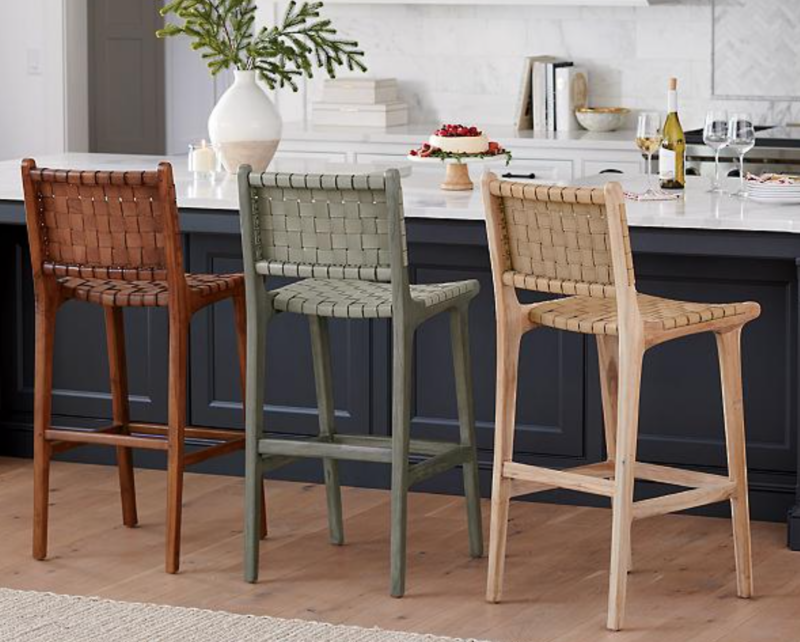 Grandin Road is having a sitewide sale. These counter stools are beautiful and remind me of a very high end version.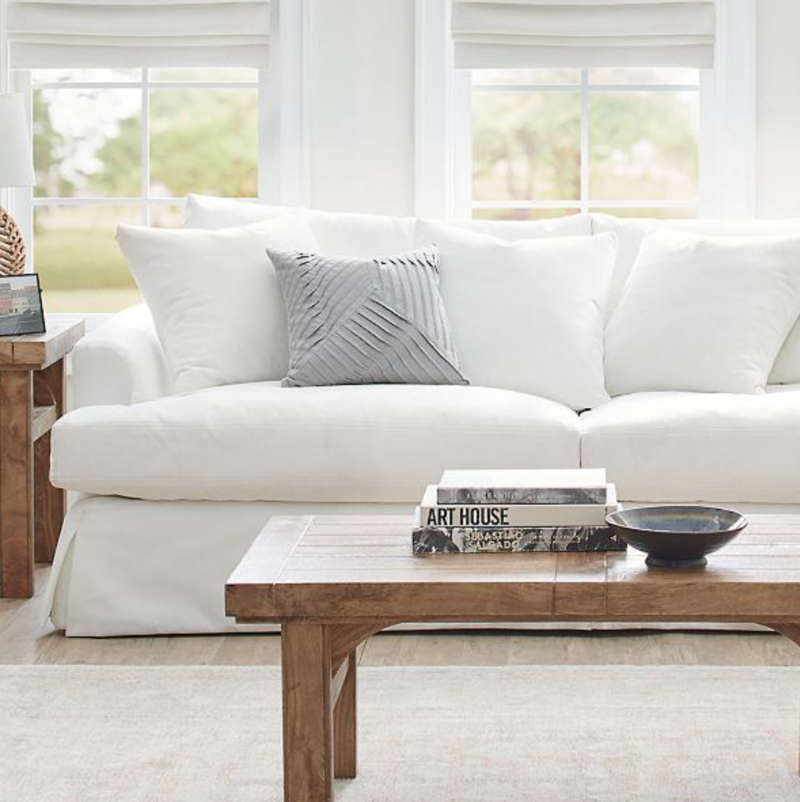 When we stayed at a VRBO in San Clemente, they had these sofas. I couldn't believe they chose white. They were in awesome condition and I asked the owner about them. She puts them in her own home, too. If you are looking for a really comfy and durable sofa, this is a great choice. Currently on sale.
70% off RUG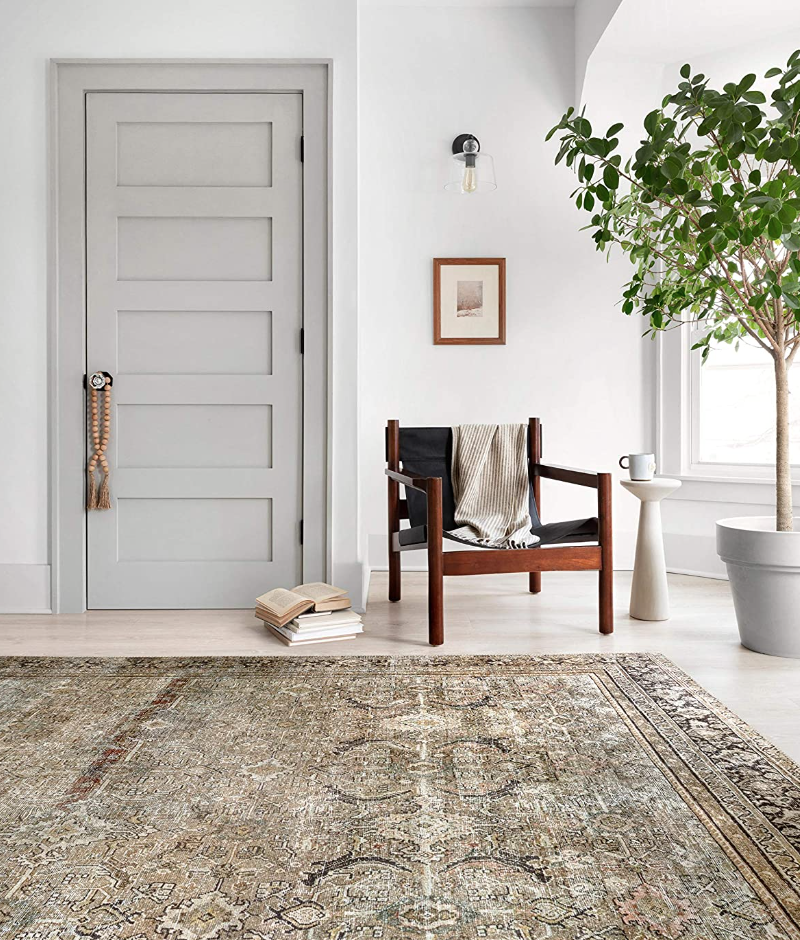 This best-selling rug is 70% off! Holy smokes. It reads with lots of green in person and instantly adds a richness to a space.
OUTDOOR FINDS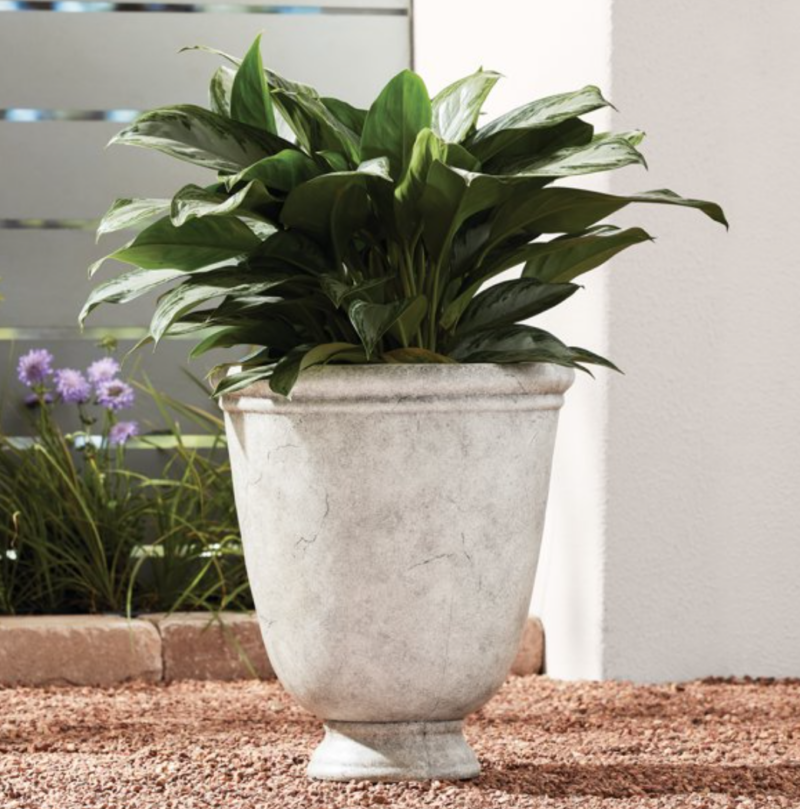 Outdoor planters are so challenging to find. They are vastly overpriced. These are GORGEOUS in person and $17! I've placed an order for two for our backyard and can't wait to fill them with hydrangeas. These faux trees would look good in these planters, too.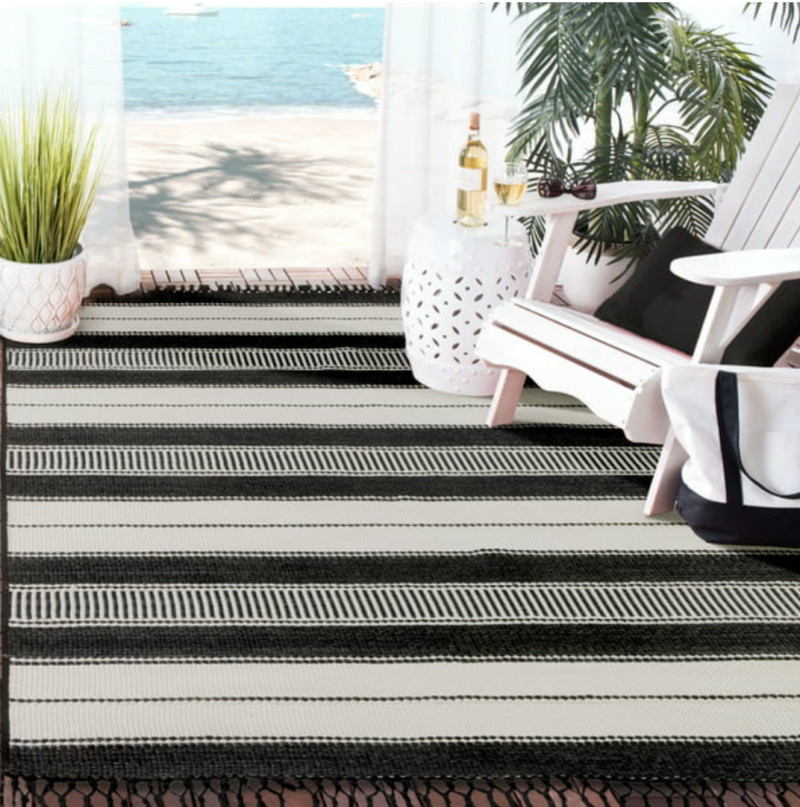 If you are in the market for an outdoor rug, this price is great ($160 for the large size). And black and white always reads so clean and classic.
*Hung our new drapes in the bathroom. You can see a sneak peek here.
Enjoy your weekend and I will see you back here on Monday.