Good morning. I slept well past 8:00 am this morning which I have not done in months and months. It felt great to sleep but there is something to be said for getting up with the sun. Are you an early riser? In any event, we have been nonstop lately so it's nice to exhale for a moment. And with that, let's jump right into this week's edition of Saturday Shopping. It's a good one.
LOVE THIS DRESS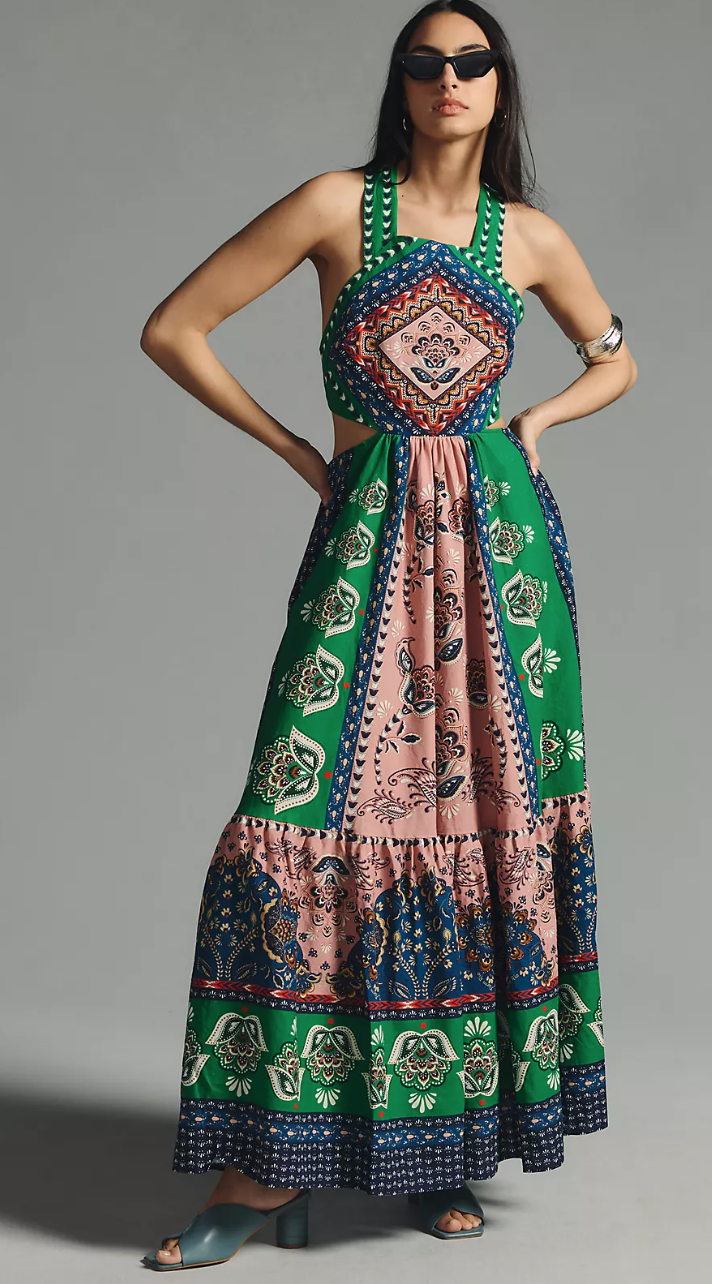 I love that you can count on Anthro to have unique and beautiful pieces. Wait until you see the back on this dress. It's gorgeous. This is currently on sale and I am so tempted.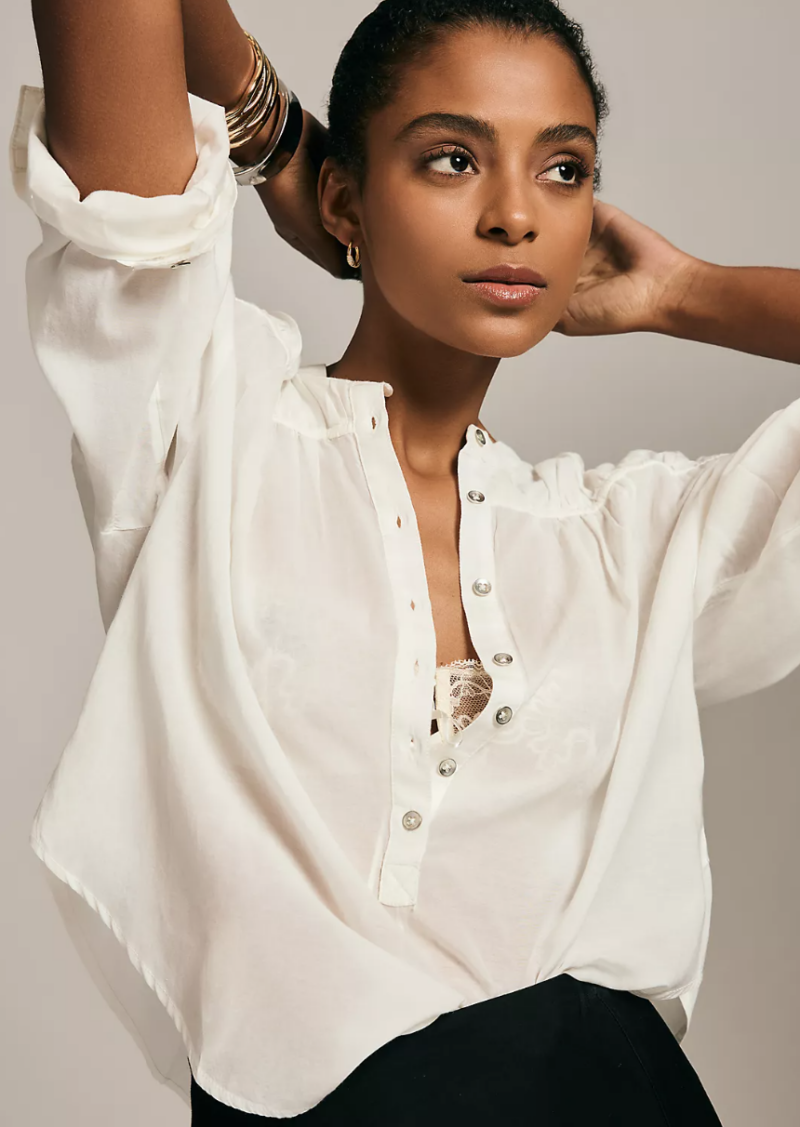 Big fan of this pretty blouse. It's sexy with it being slightly see through and perfect to pair with a lace bralette or camisole.
KATE SPADE SALE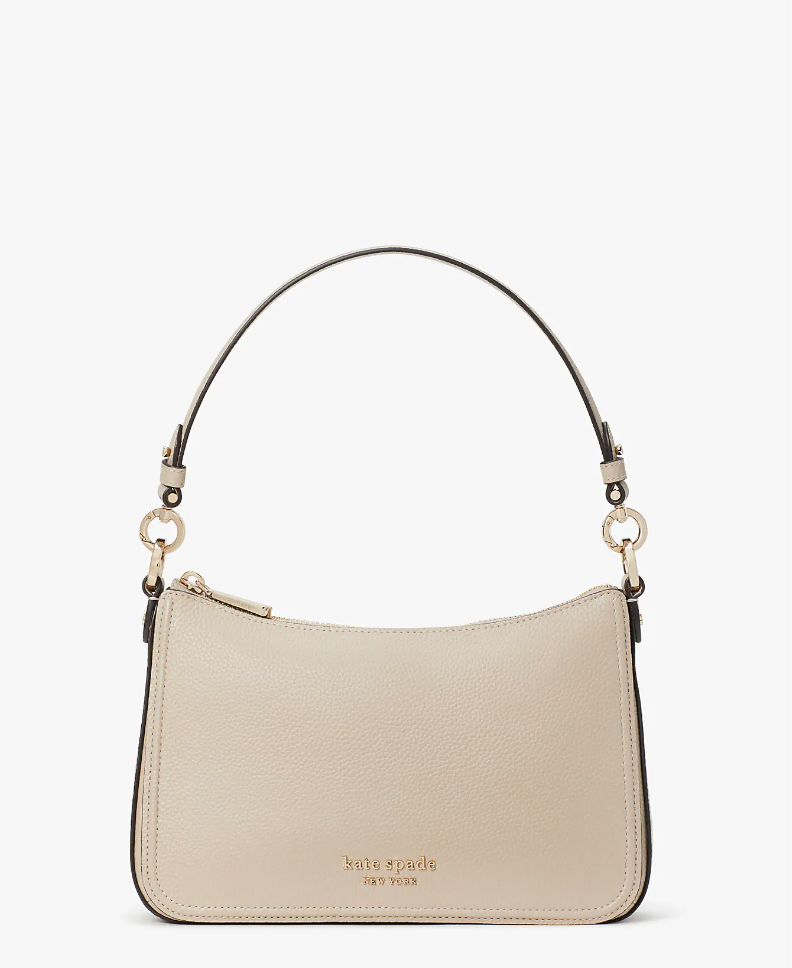 Kate spade is hosting a 30% off sale. There are so many great classic pieces. Use code MOM for the sale price. I love this convertible crossbody bag.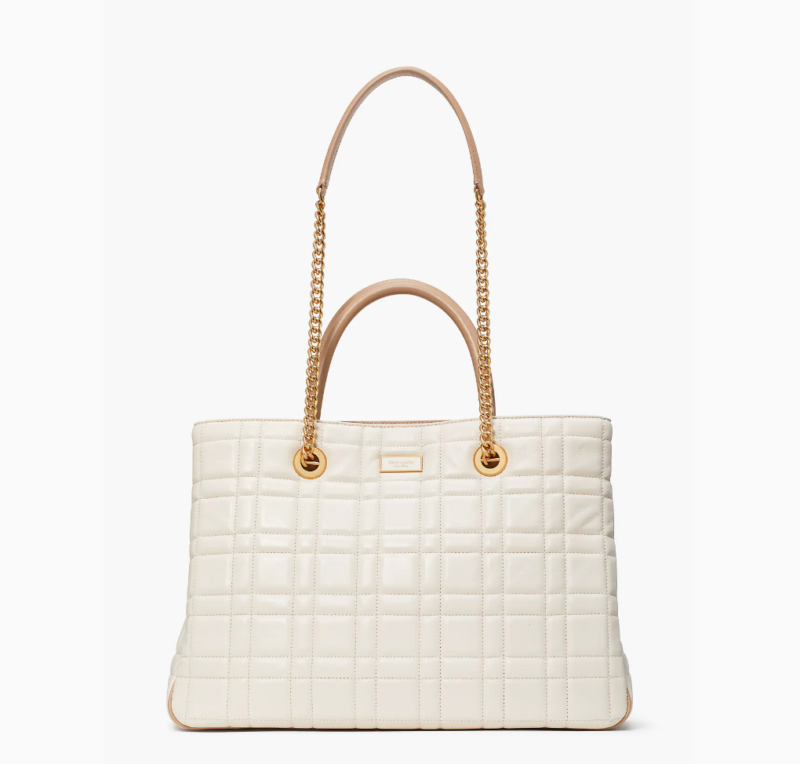 This quilted bag is also very pretty. A great size for an everyday handbag.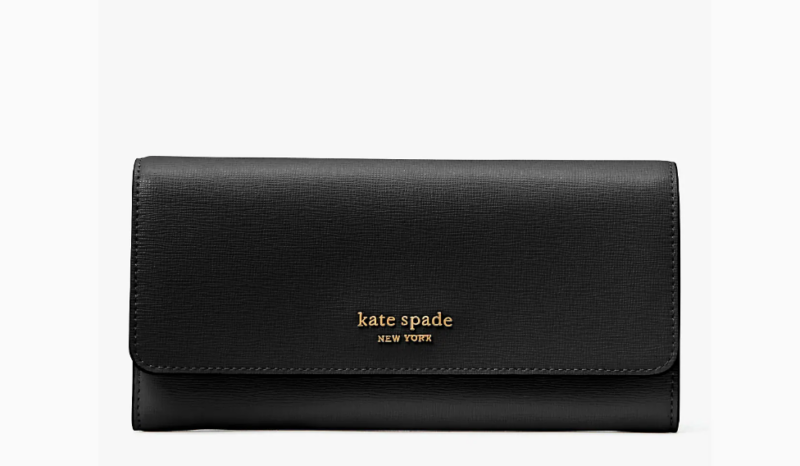 The classic wallet was $188 and is now $133 with code MOM.
DENIM FOR $59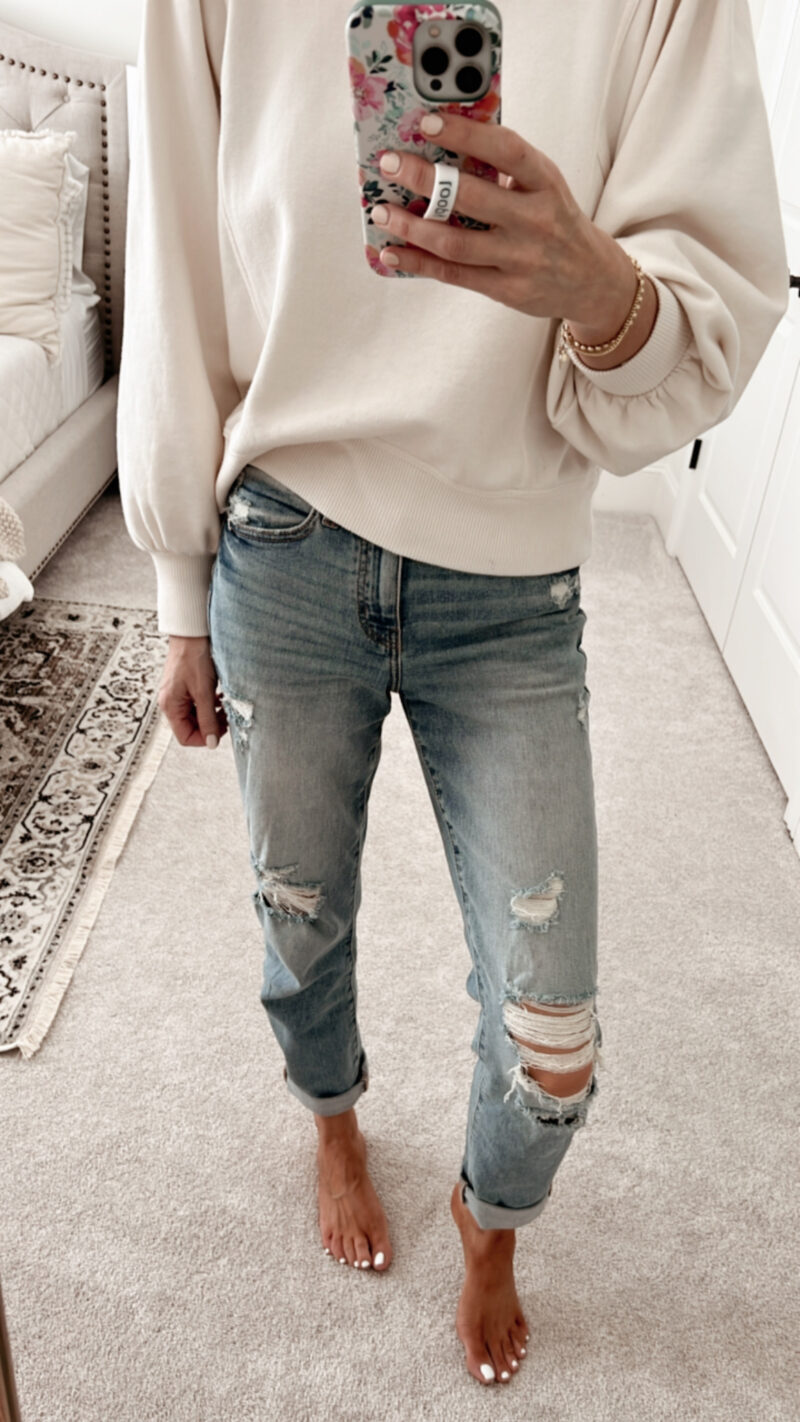 These are the jeans from the Taylor Swift concert. I have been living in them. I LOVE the fit. I went with my normal size (25) and they are a bit baggy which is the style. But still fit well in the booty and waist. Great amount of distressing (my dad wouldn't approve) and they are $59!
I paired the jeans with this top for the concert. This is a similar top from Amazon.
ABERCROMBIE DRESSES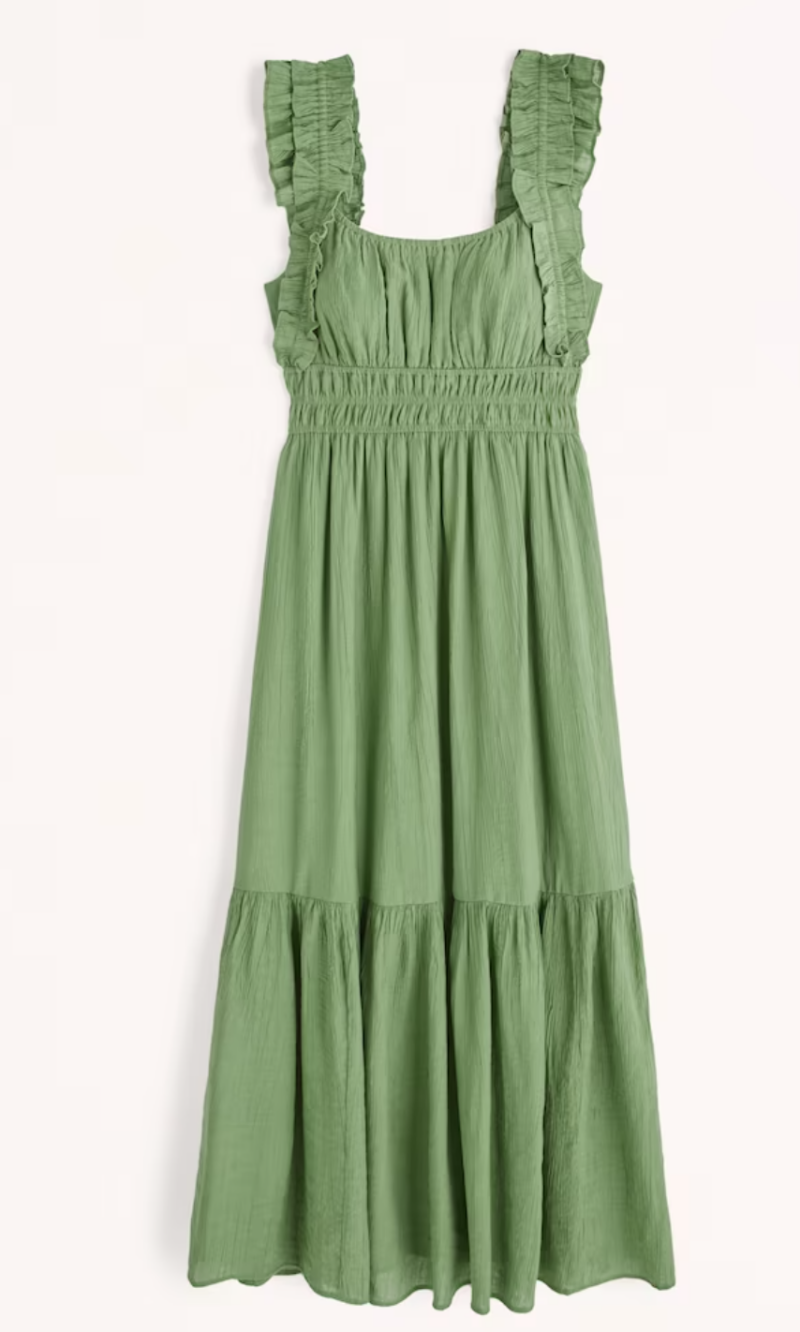 Abercrombie has some really great dresses right now. This is a fan favorite (on sale).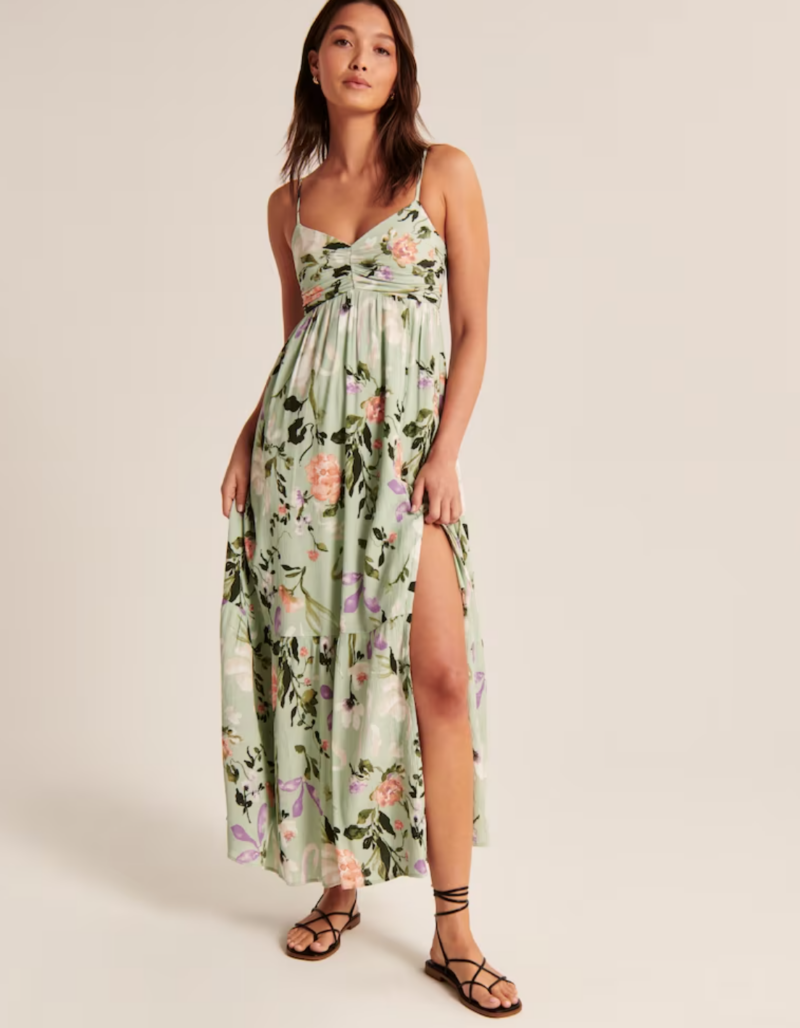 The print on this dress is gorgeous. So feminine and pretty.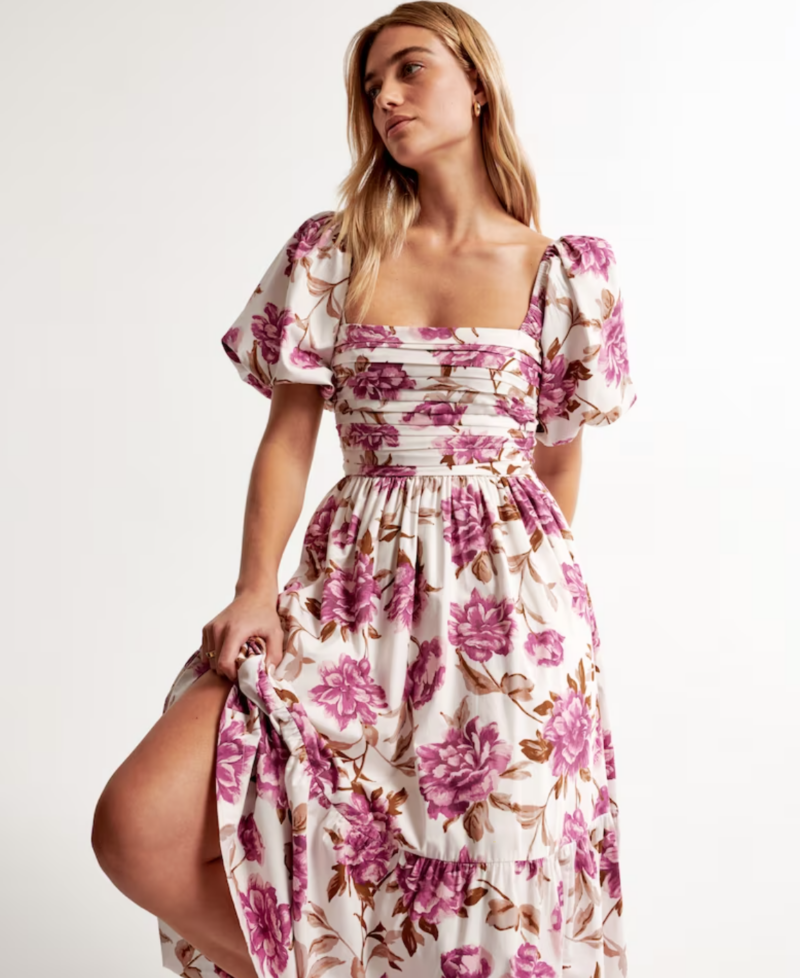 This puff sleeve dress is also beautiful. Love the pleating across the bodice. It comes in a few colors.
DARLING DRESS ON SALE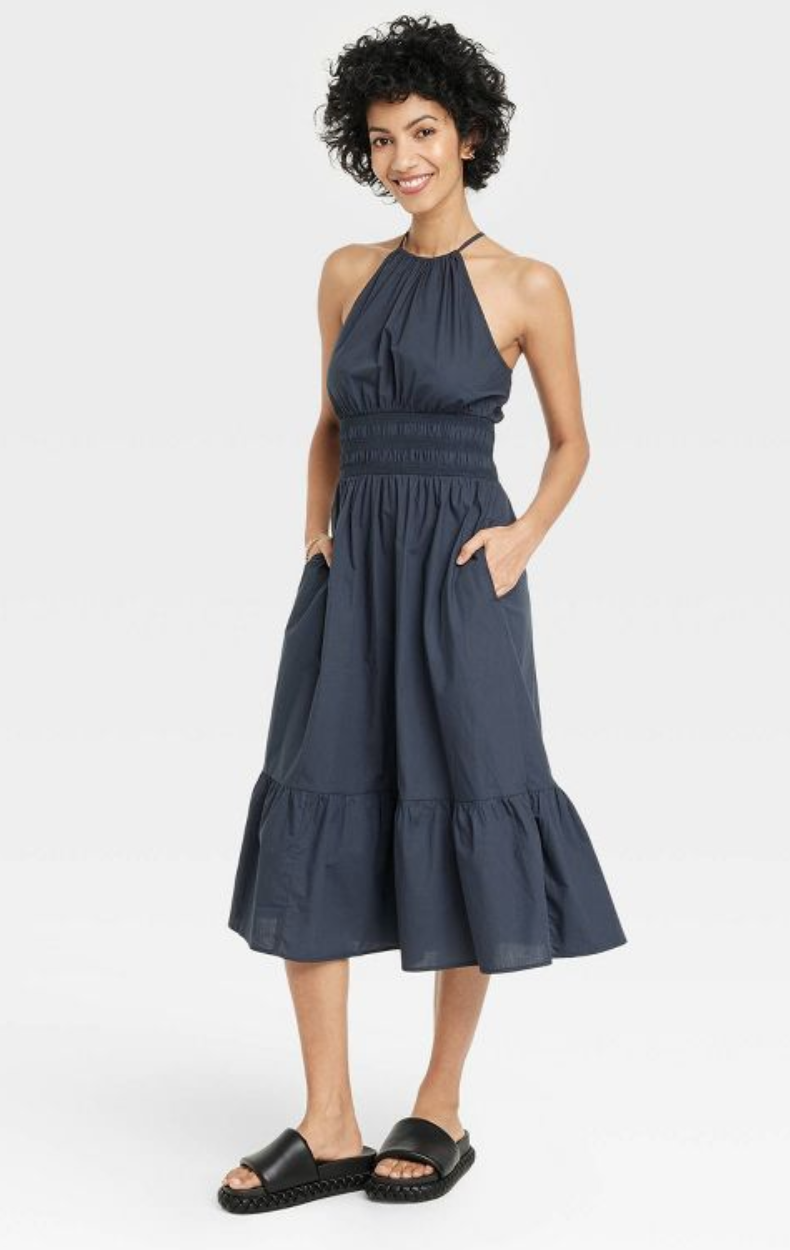 My sister came to visit and wore this adorable dress. It's so cute on and is now on sale for $24. She wore it with these sandals and it looked great. It would also be pretty with these braided heels (cafe color) which are on sale.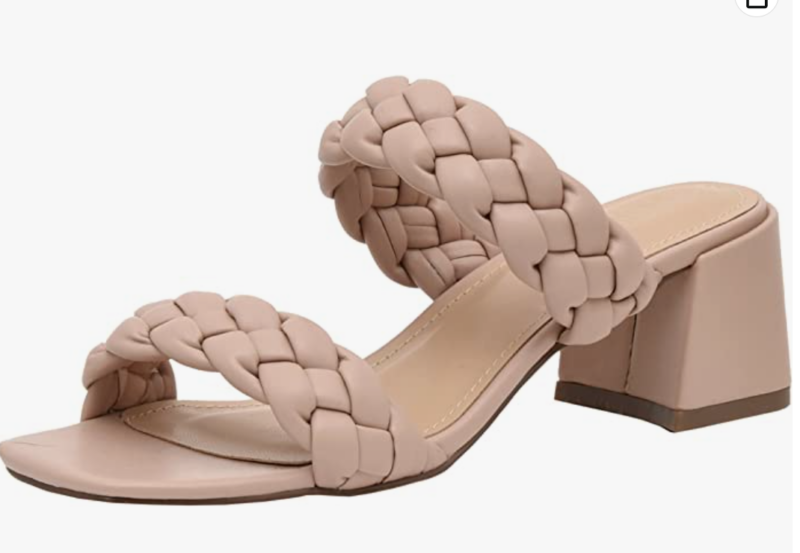 This is the heel she wore. A great height and these are under $40.
THE BEST PILLOWS
Speaking of having my sister visit, these pillows are a must for a guest room (or yourself). They are so incredibly soft and comfy. There is a reason they have over 200K awesome reviews.
MORE AMAZON FAVORITES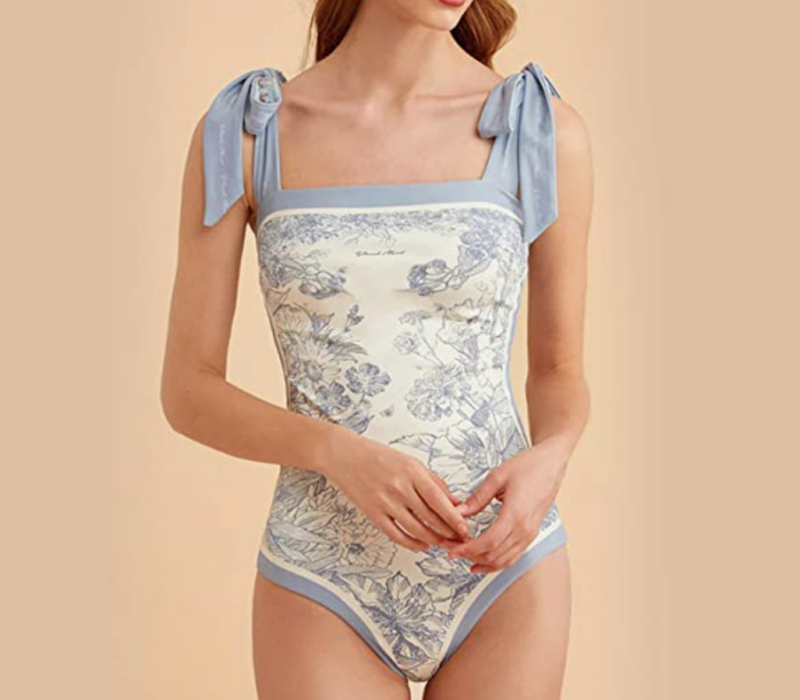 You all went crazy over these reversible suits last week. They are really cute. They look so much more high end and come in a few colors. You can see all of my Amazon swimsuit favorites here.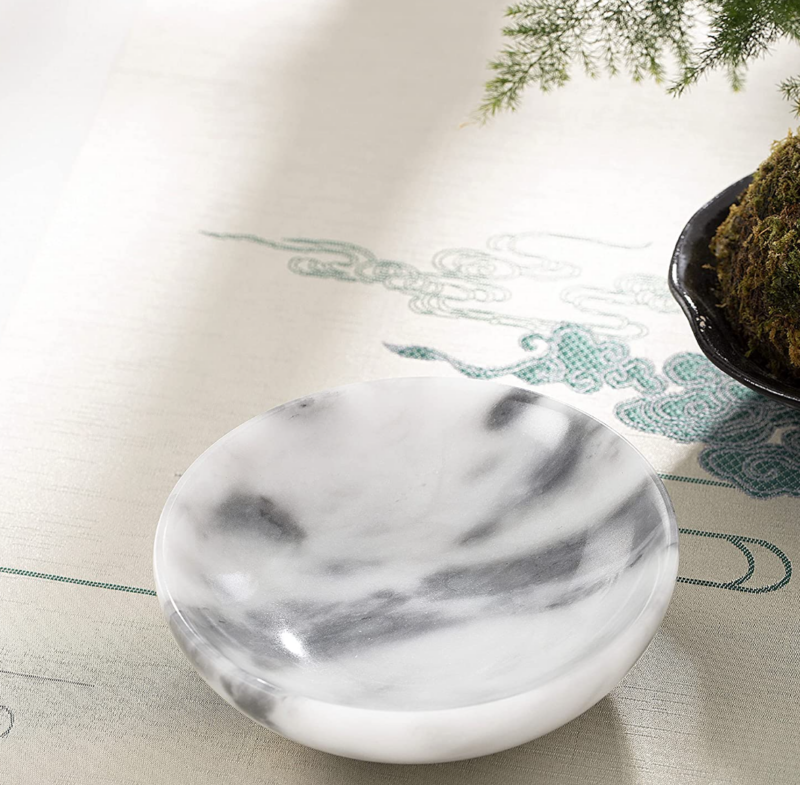 My fluted marble bowl is out of stock, but this one is really lovely. And under $20. I love to place these on books for decor or next to a bed on a nightstand. I have one in our guest room for when someone wants to take off their jewelry.
These water glasses are still a favorite over here. They are so lovely so we keep them on our open shelves but use them daily for water. Highly recommend.
GREAT TWO PIECE SET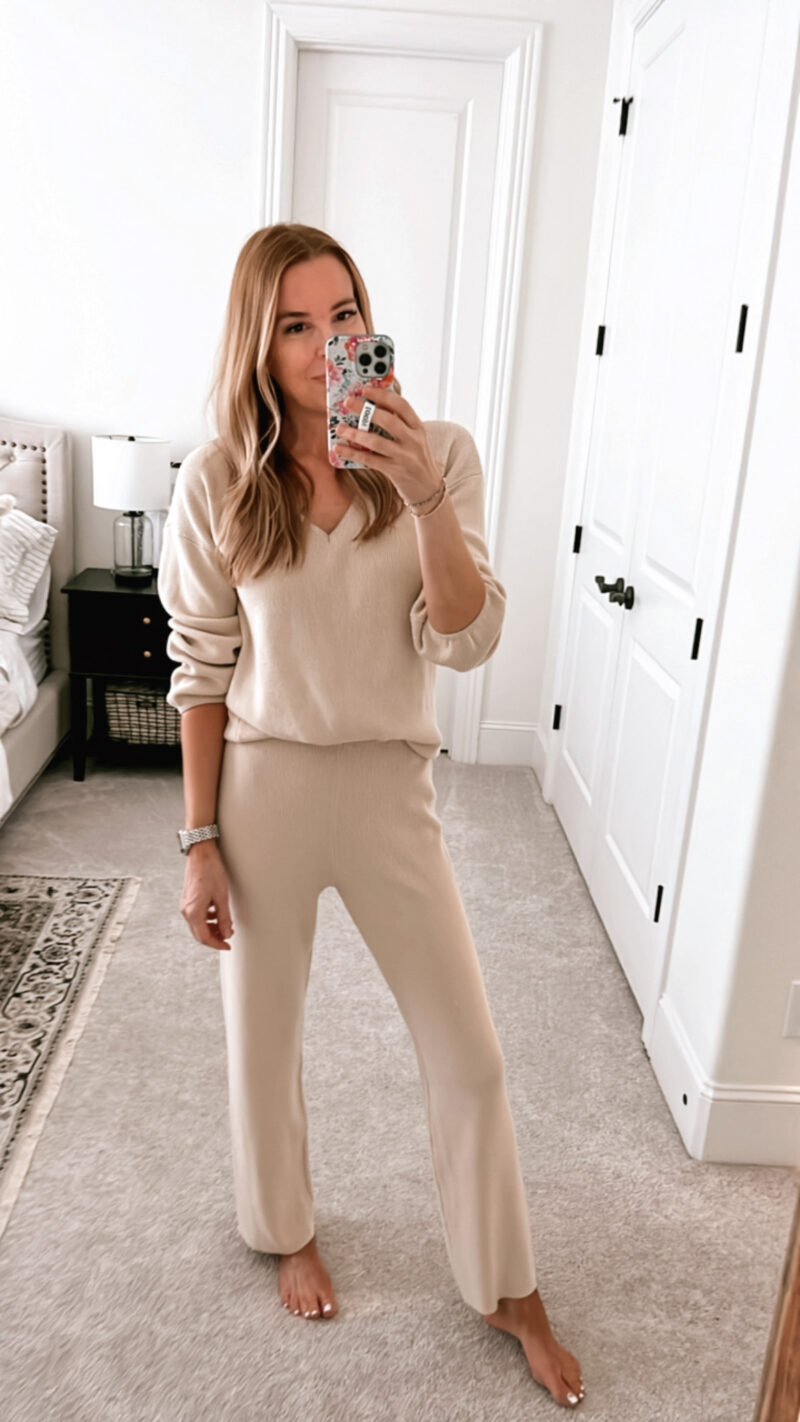 This lounge set is 40% off. I wear it around the house all the time. But also cute enough to go out in. My color is called apricot but it reads khaki.
BACK IN STOCK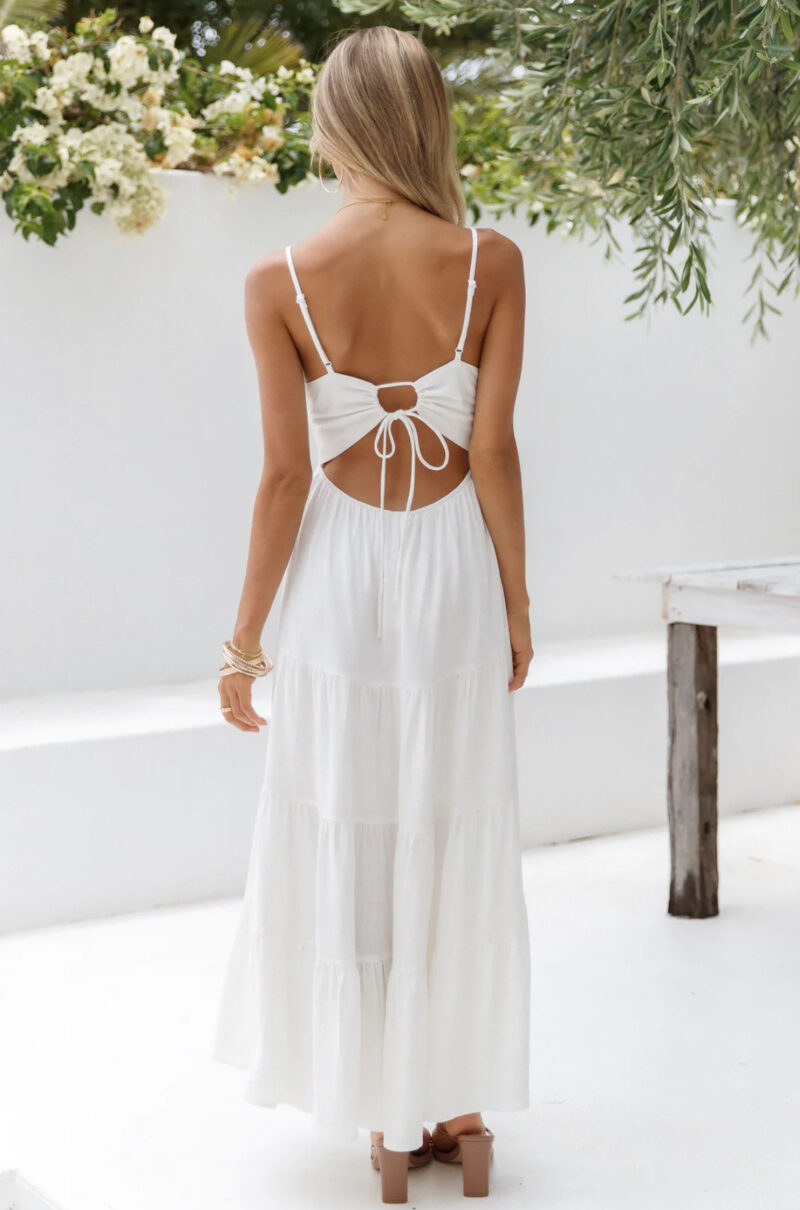 My daughter recently wore this dress and so many of you inquired about it. It's lovely in person and one of my favorite dresses she has worn. It's back in stock!!! A sticky bra or nipple covers are the way to go with this one.
Tanning Essentials 30% Off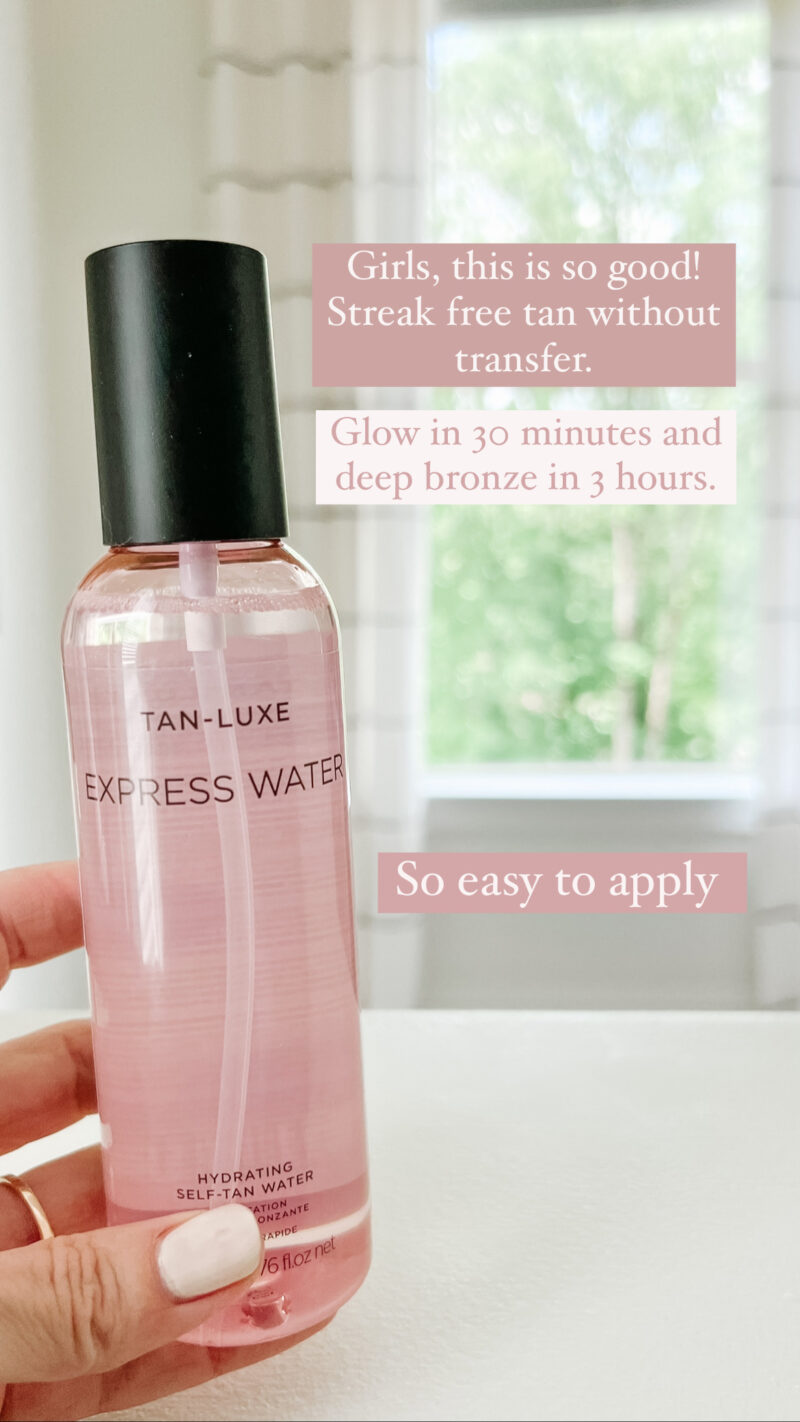 Girls, I LOVE this stuff. I have worn Tan-Luxe for years. They make really great products (that truly work) so when they released this Express Water I was excited to try. Albeit, a bit skeptical because look at it. It's water! But it is amazing. It is incredibly easy to apply. Simply spray and rub in with a mitt. That's it.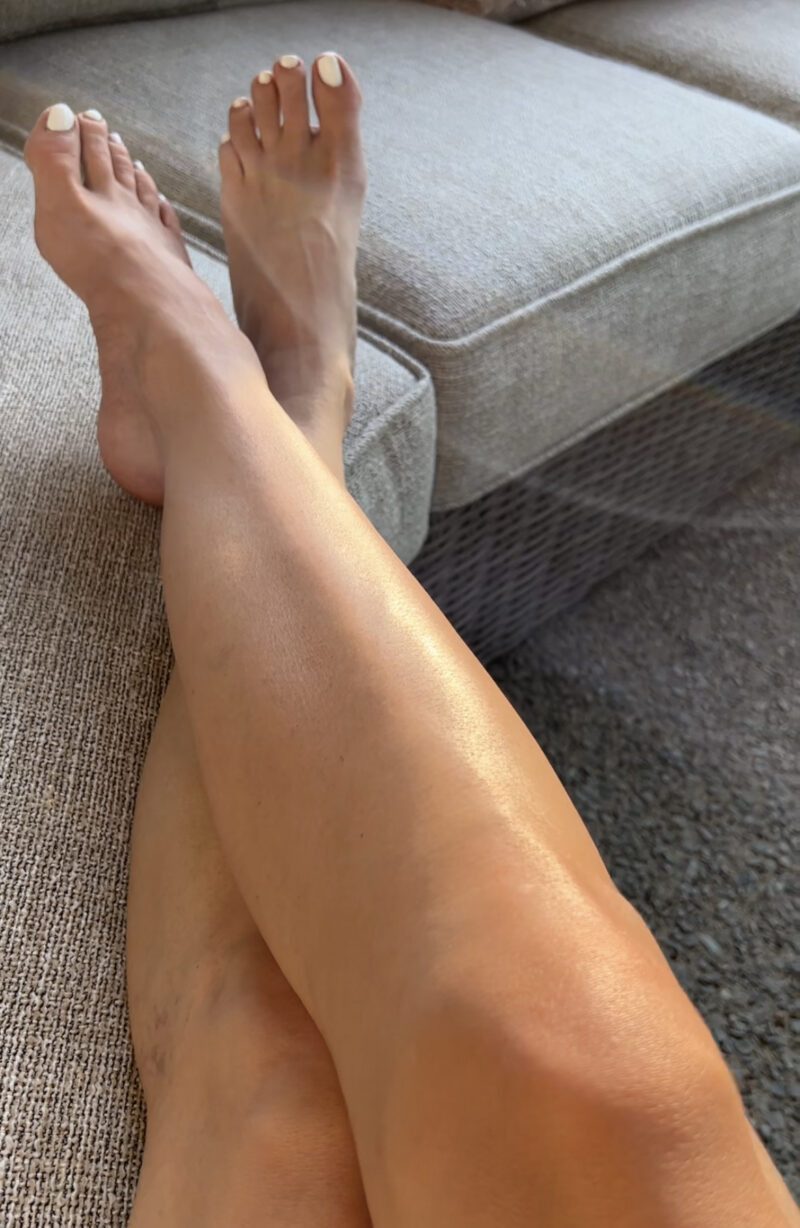 This was about two hours after applying the Express Water. Best part is that it is really hydrating so it gives you a glow. It develops more with time and when I woke up the next day my legs were a great bronze color. There were no streaks whatsoever. I don't recommend spraying your feet directly. Mine are a bit too tan. Instead, spray your legs and use what is left on the mitt for your feet. I will absolutely be using this all summer. And so far it has withstood multiple days and showers and still looks great.
And because there is no initial guide color, it does not transfer onto clothing or bedding. LOVE!!!!
*In other news, our outdoor sectional arrived (seen above) and we love it.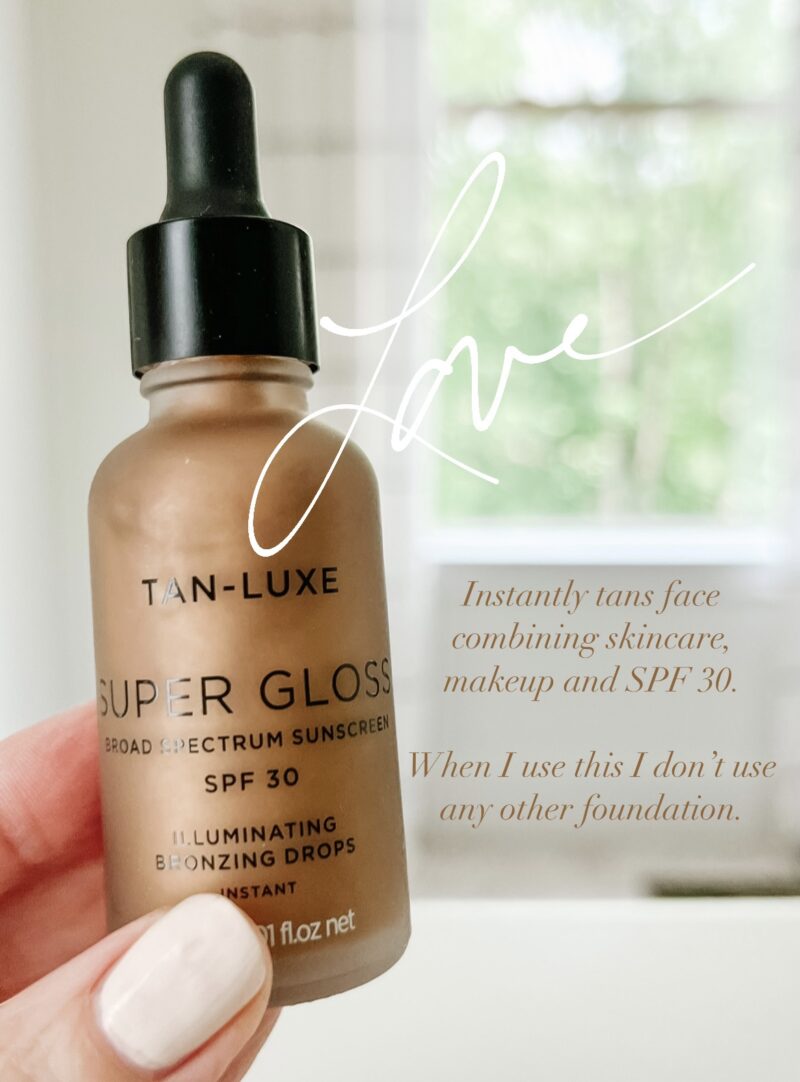 Super Gloss is really great if you want immediate color on your face. It instantly gives you color. When I use this, I don't wear any other makeup. I usually just use a touch of it on my forehead and cheeks. A little bit goes a very long way. Learn from my mistakes! I used far too much the first time and had to wash it off. A dab gives you such a great glow.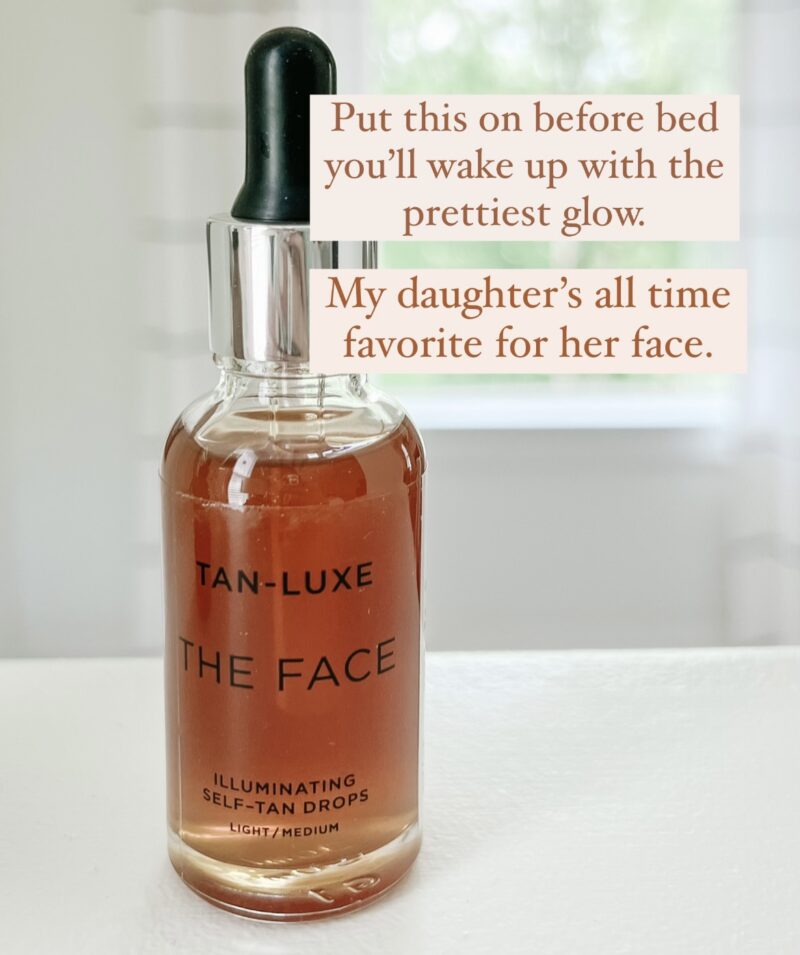 My daughter and I have been using The Face for years now. We both love it. We have both shades but I actually prefer the medium/dark. I only use 2-3 drops mixed into my moisturizer before bed. I wake up with a nice glow. I use it maybe once a week during the spring and summer months when I need a bit more color on my face. These drops get incorporated into whichever moisturizer you are currently using. I hope these products help if you are like me and like to stay out of the direct sun but still want that glow. The 30% off sale is a nice time to try something.
LOFT 40% OFF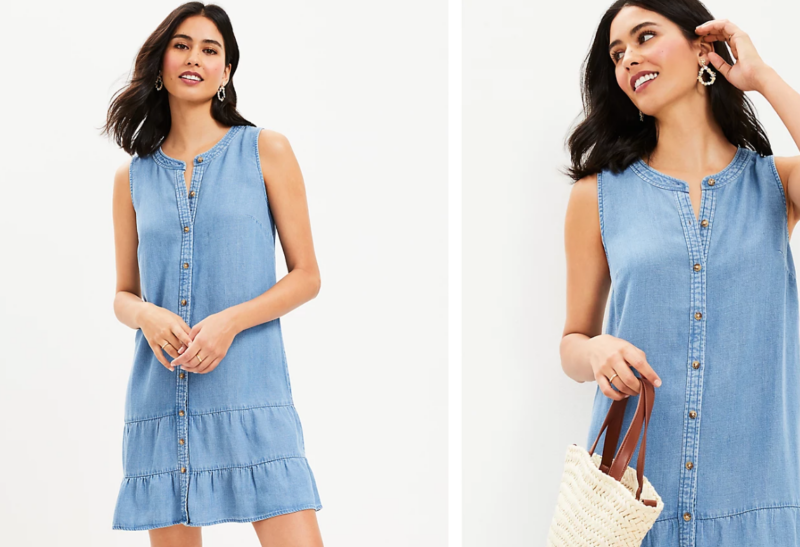 It's definitely worth looking at Loft because their dresses are 40% off right now. This denim one is so fun.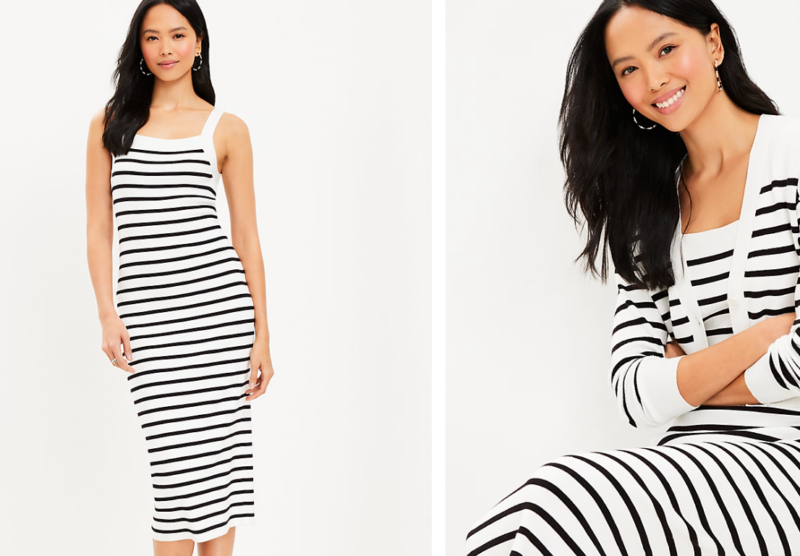 This tank dress is classic and now 40% off.
HIS FAVORITE SNEAKERS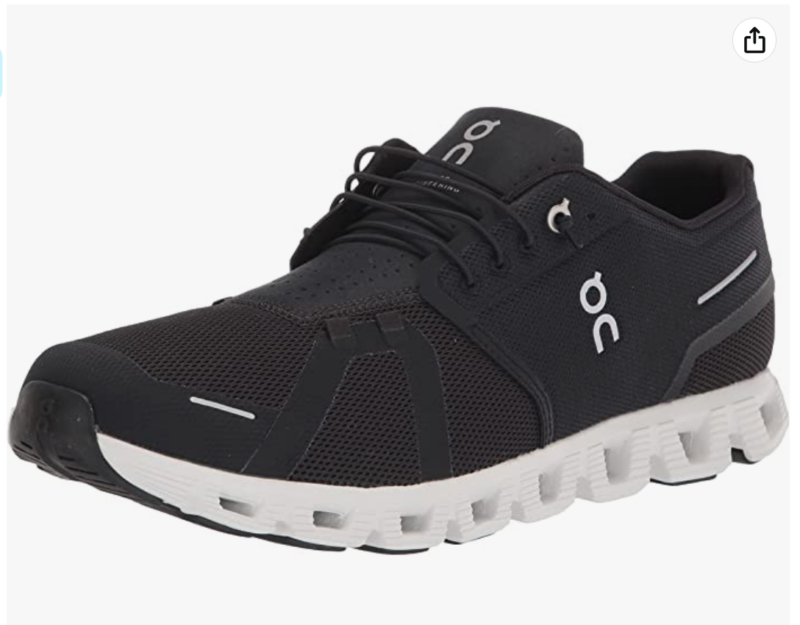 In case your hubby needs sneakers, these are a favorite over here. Beyond comfortable and have held up well.
OUTDOOR PIECES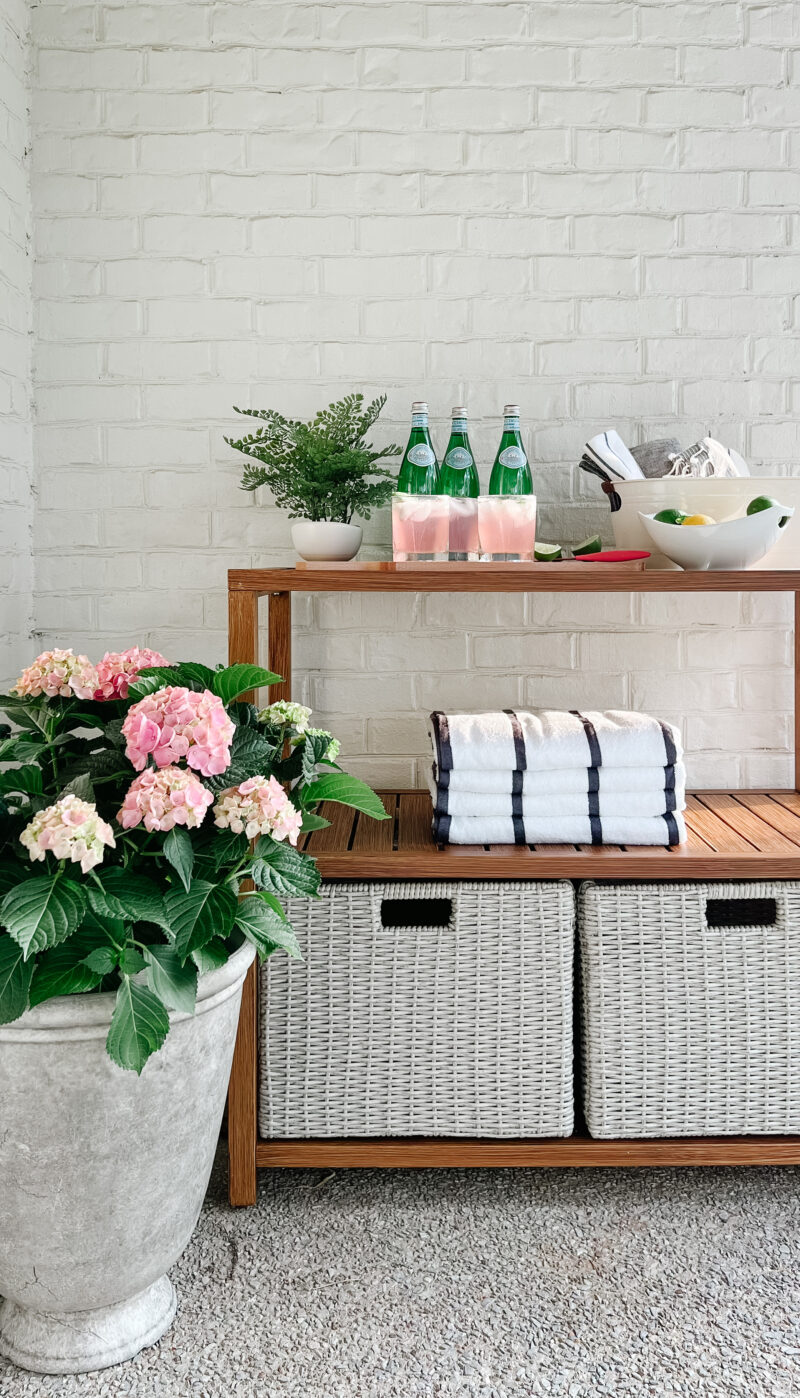 In case you missed it, we shared more of our backyard space in this post. It's so fun working to get it ready for friends and family. Here are some of our recent finds (that won't break the bank).
BEST SELLER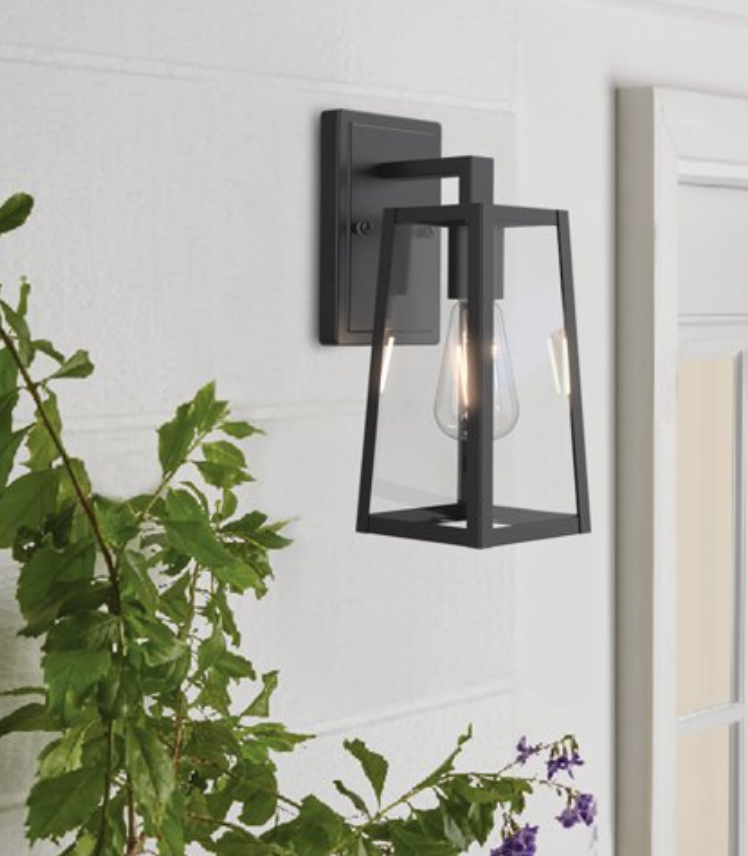 This outdoor light was a best seller last week and I understand why. Such a simple way to update exterior lighting and this one is $40.
DREAMY DRESS
Every once in a while I come across an amazing dress that makes me swoon. This one did. Ugh. This is so good. There is just something about this that is so striking. Do you have any special events coming up. It's a splurge but wow is it pretty. I would pair it with a very simply strappy nude heel.
JAMMIES ON SALE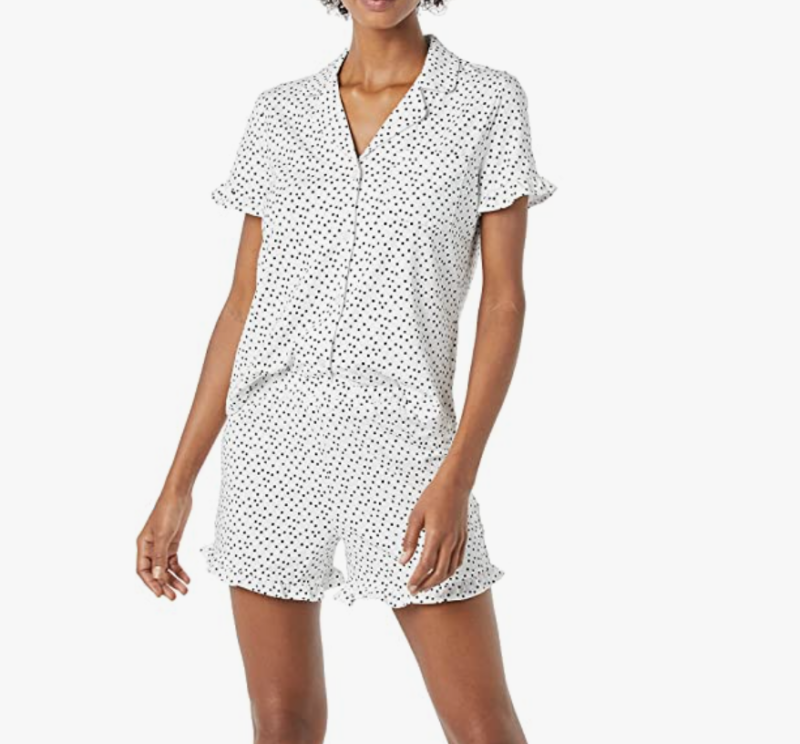 From a formal dress to jammies! These are so darling (love the ruffle) and on sale this weekend for $21. Great gift idea, too.
That's wrap on Saturday Shopping. I hope you found something you love. We are off to the Farmers' Market and then to celebrate our boy. He turns 15 on Mother's Day! Speaking of, I wish all of you a beautiful day. I know I will be missing my wonderful mom but will be cherishing the memories. Love to you all.