Good morning. If you missed my early Labor Day sale finds you can get caught up here. We are looking forward to a three day weekend and watching our son play hockey. I am just thrilled the tournament is local. I'm also suddenly realizing we are back to the season where we get nothing accomplished on the weekends. Can you relate? In any event, there are some great deals happening this holiday weekend so let's get started with this edition of Saturday Shopping.
THE BEST $22 JEANS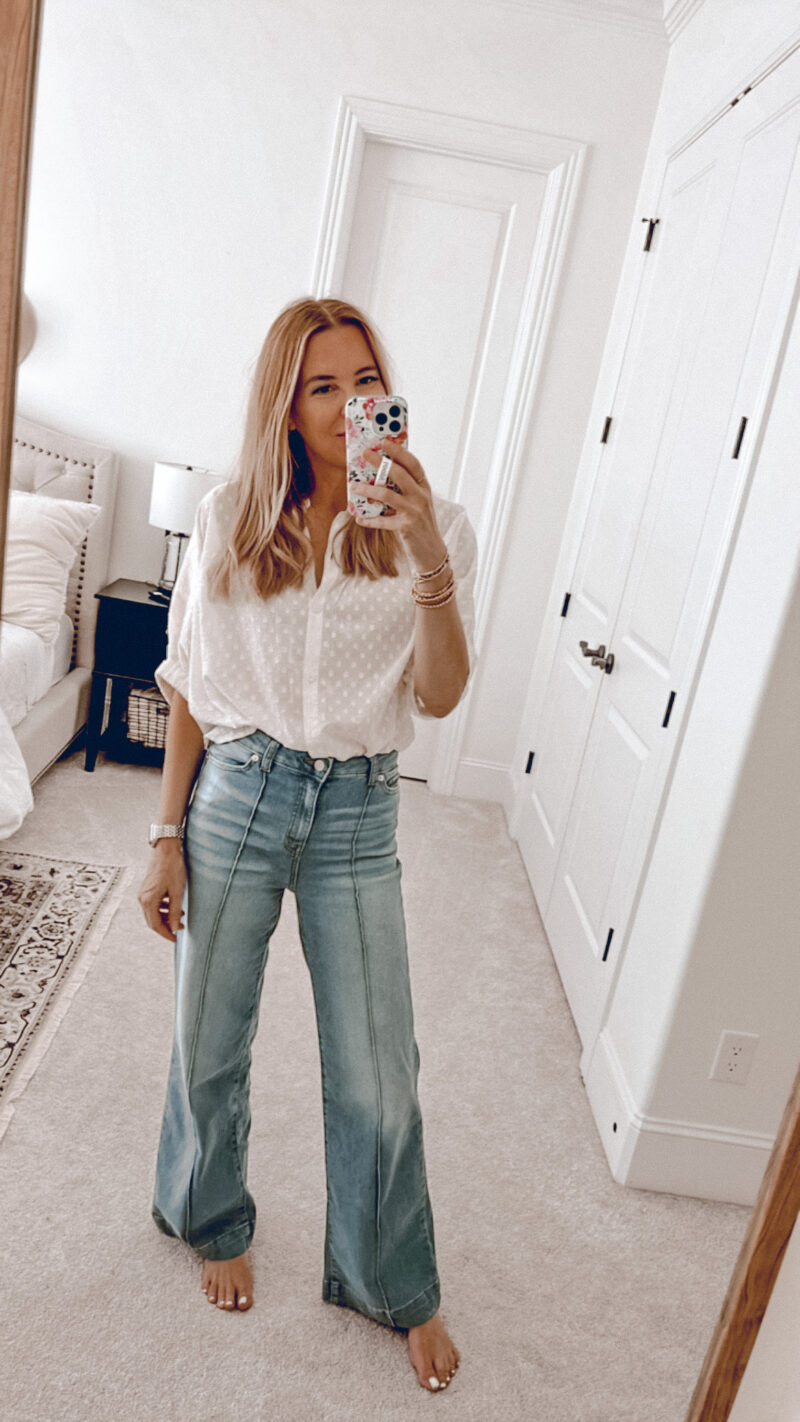 Girls, you know I love these jeans (light wash). How can you beat $22? Plus they are super comfy. They have so much stretch around the waist so you don't feel like you're wearing denim. And the wide leg and front seam is really cute. The top was a gift from my husband and I wear it all the time. It's cute with jeans or these wide legged cropped pants.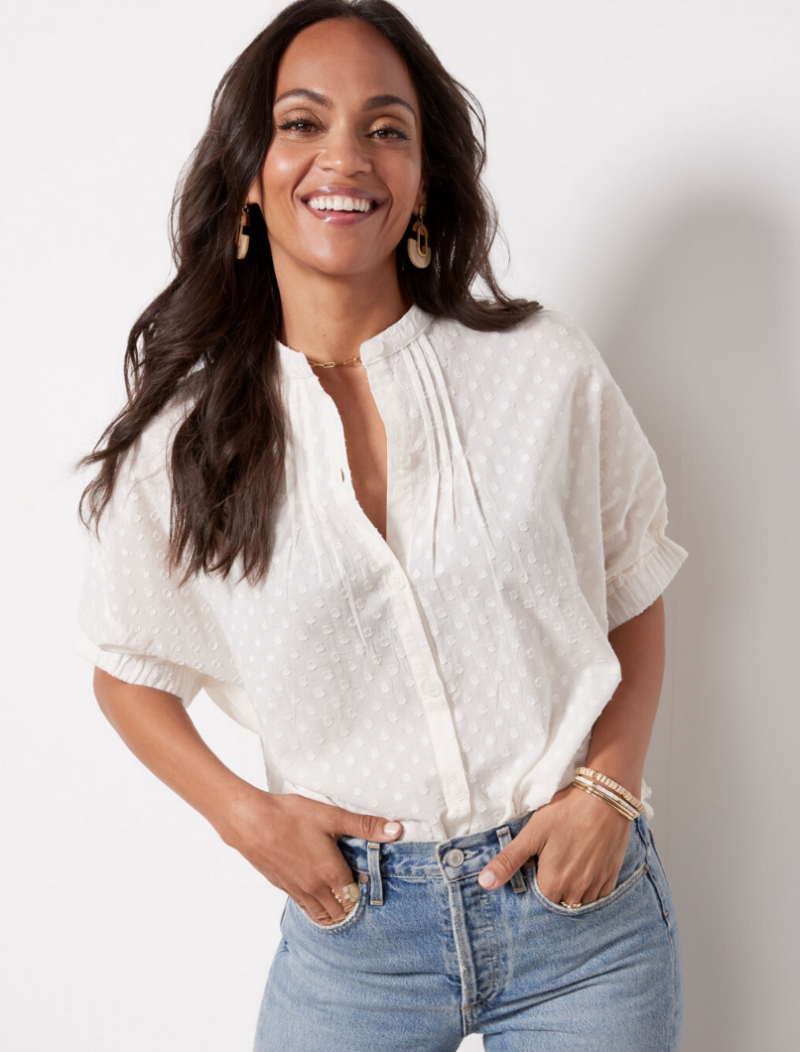 Here is a better look at this pretty blouse. It's a fun one to wear and I always get compliments.
IVORY DENIM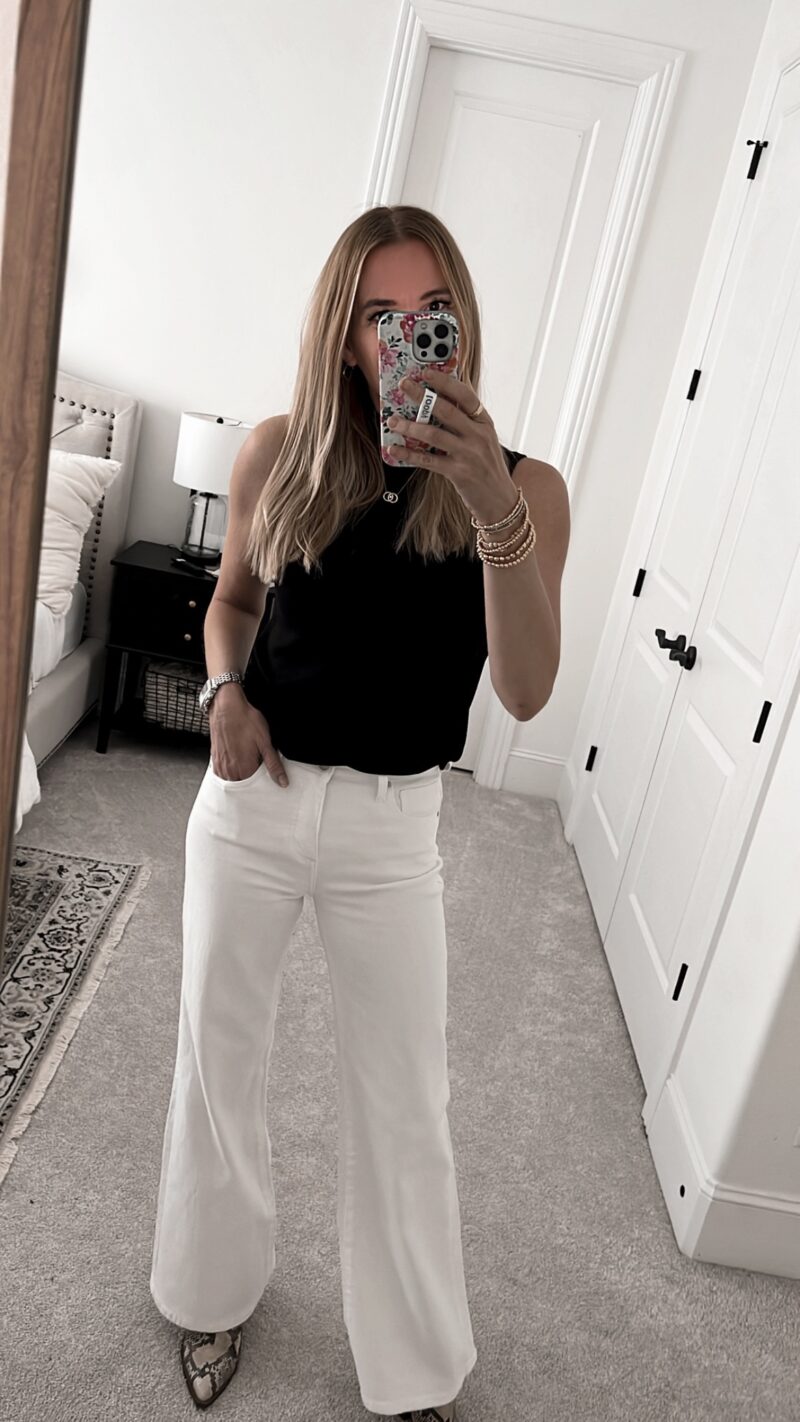 These just in! They are off white and so darn cute. I love wearing ivory in fall with pretty dark or warm colors. These run a bit more snug. If in between sizes go up. And for reference I am 5'7″ and wearing the 25. (NEWTHREADS10 will take 10% off first orders).
These sleeveless tops are so good, girls. They are not too tight and have room under the arms. Nice and lightweight, too.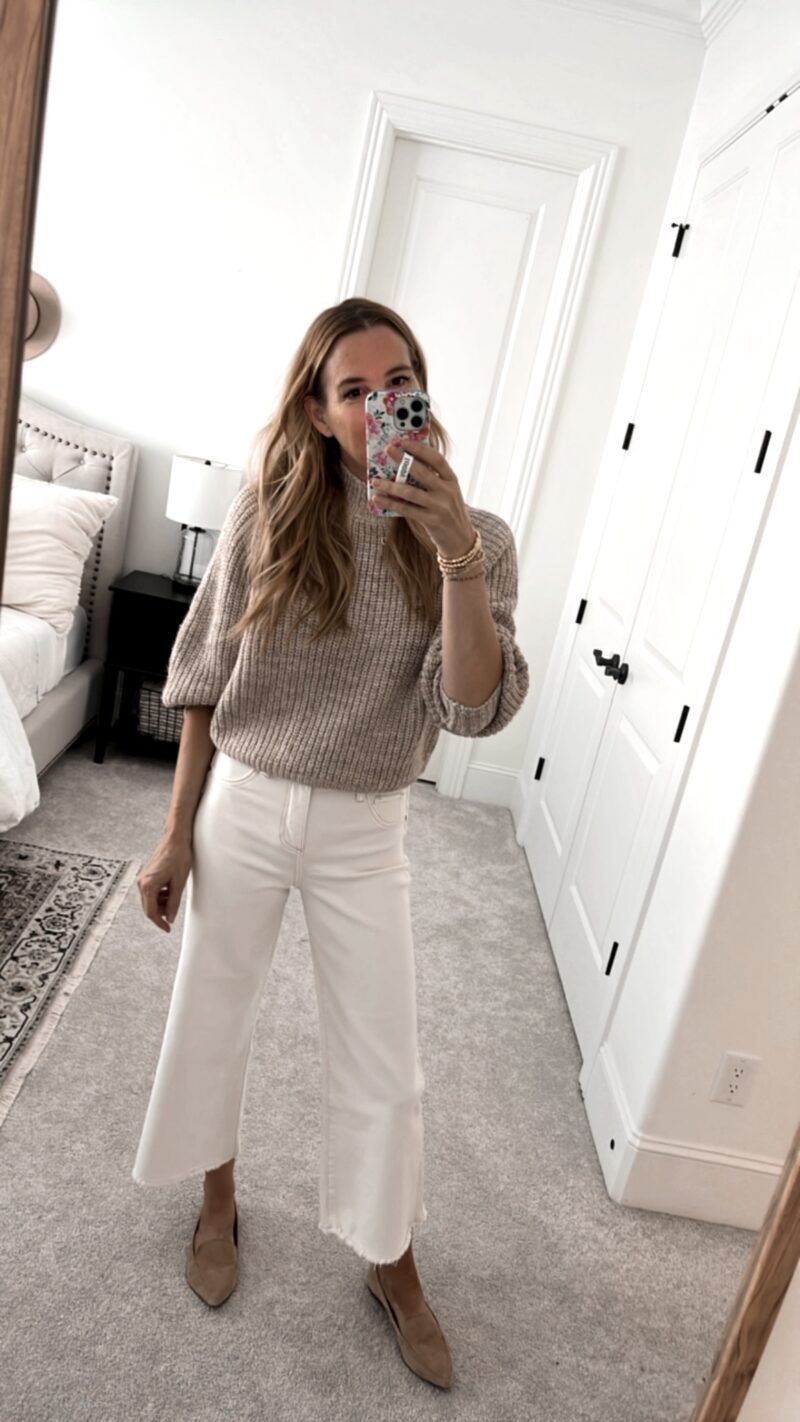 These are cropped ivory denim I shared last week. These have more give around the waist. Fantastic pair of jeans. The sweater (also in blue) is darling for fall. I am wearing a 25 in the jeans and a small in the sweater. (NEWTHREADS10 will take 10% off first orders).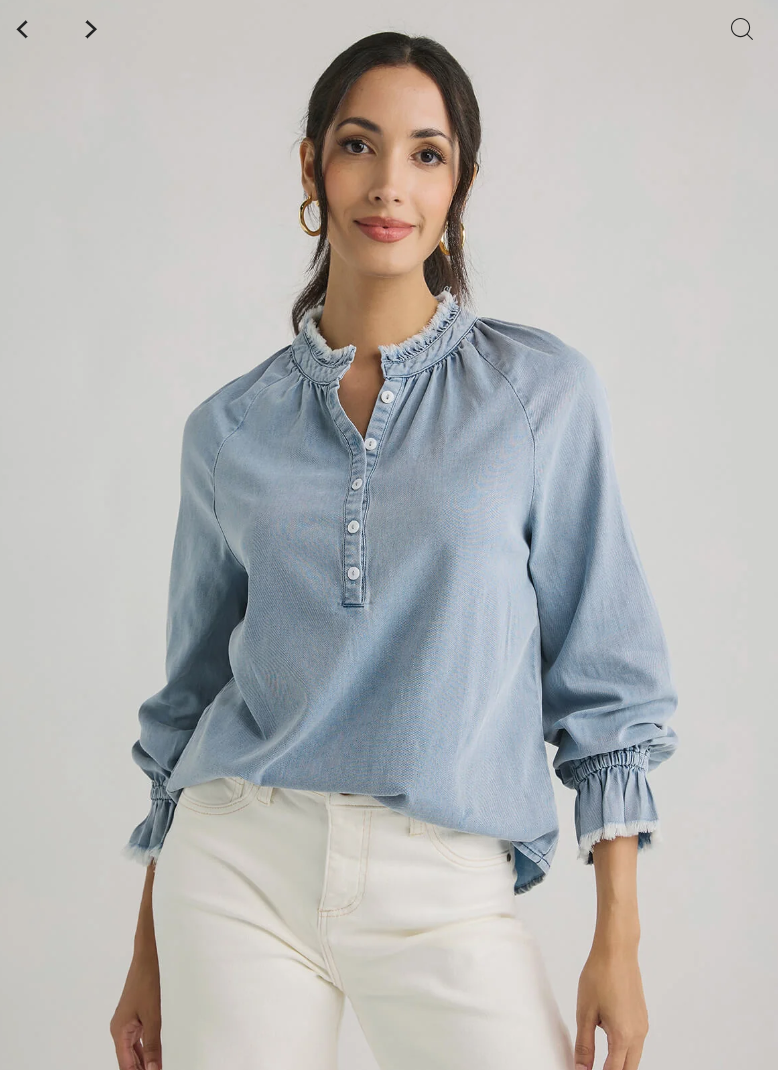 Hello, darling chambray shirt. I really like when a shirt has these feminine details. So good with the cropped denim.
CROPPED DENIM
If you are looking for a good pair of cropped denim (no distressing) these are great. (NEWTHREADS10 will take 10% off first orders).
NEW FOR FALL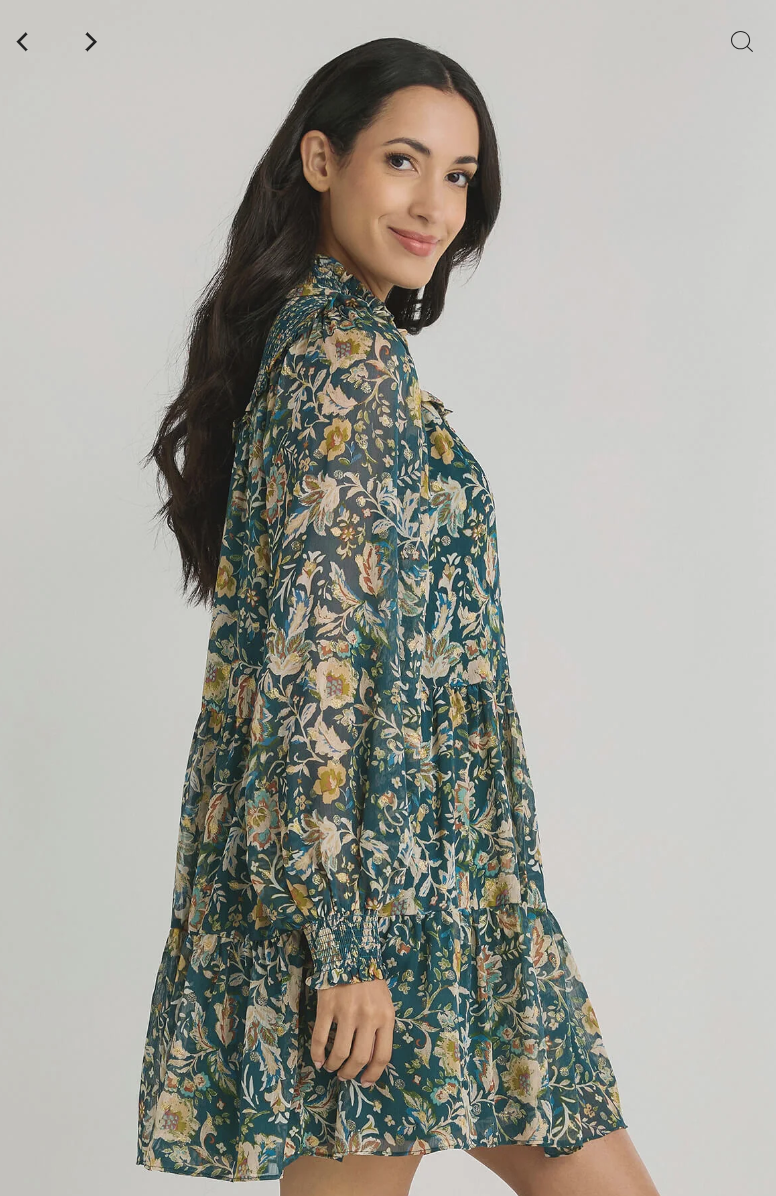 This dress!!! The colors are so beautiful for fall. This is darling.
I will forever be a fan of the puff sleeve jacket. So cute!! This comes in tan and black. Unique spin on a faux suede jacket.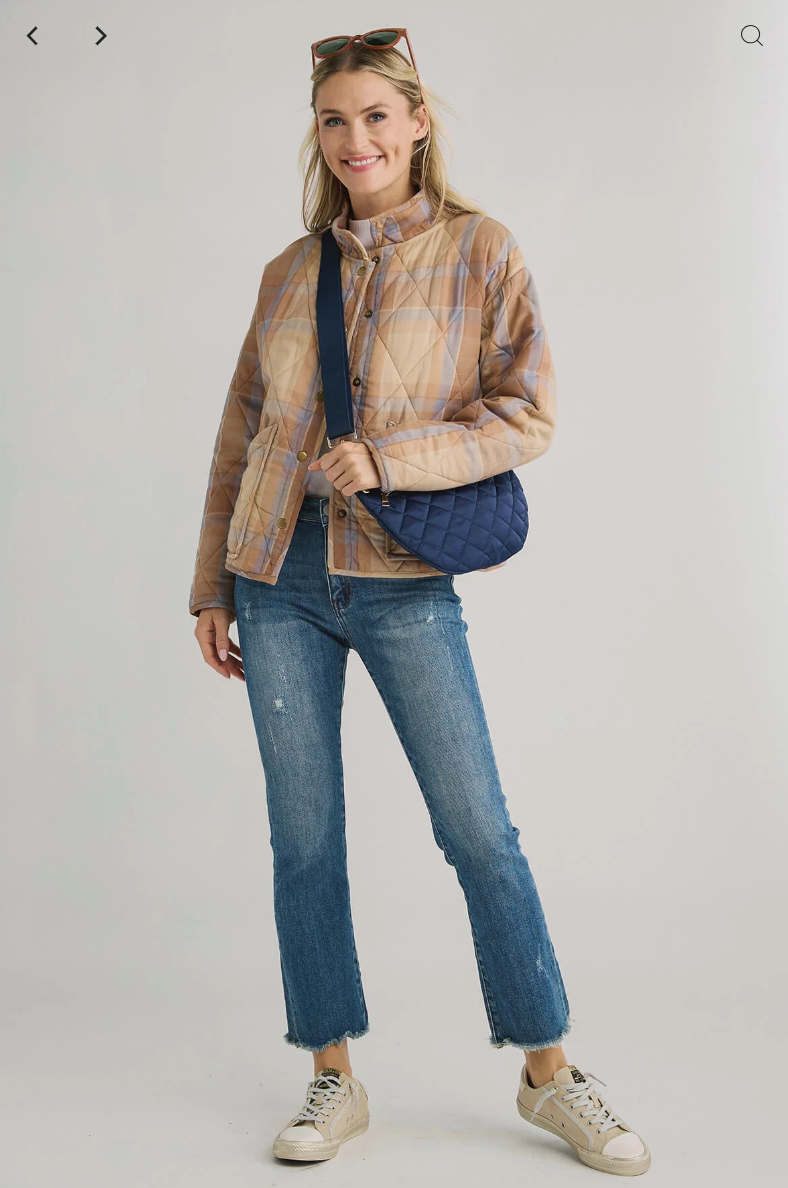 Thought this plaid jacket was cute. Especially if you wear a lot of neutrals like I do. Easy to work in something with a print and so unique and fun.
LINED JACKET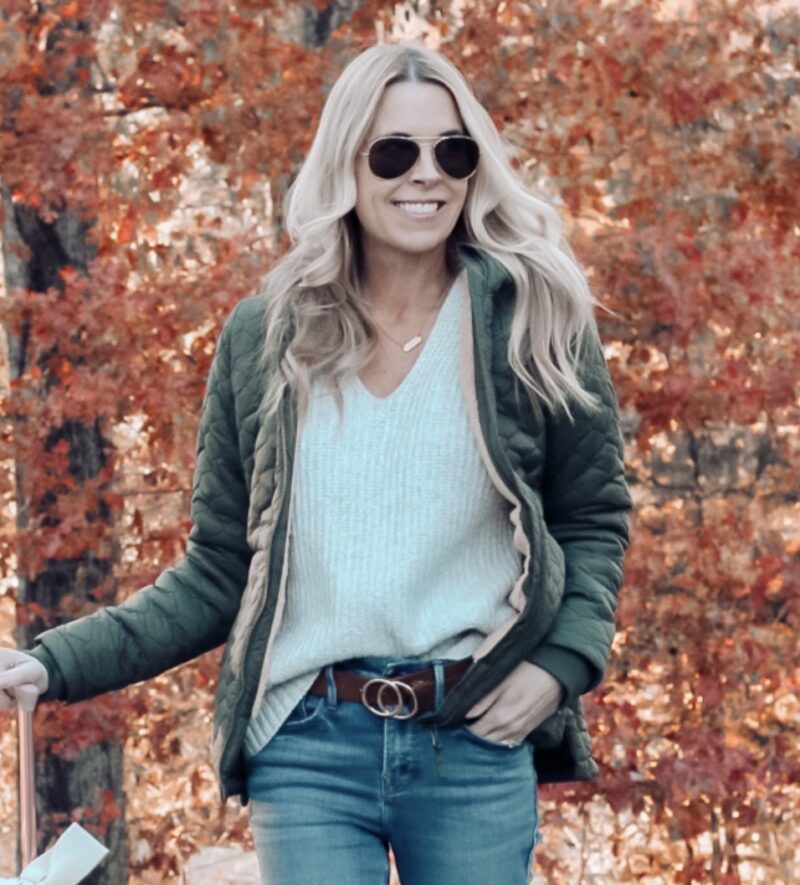 Wow. Looking back a this photo makes me so excited for fall. Those trees! Just a reminder that this Amazon jacket is great. It's really warm, comfy and not too bulky. It has a cute tan lining. Highly recommend. The belt is a good one and can be found here.
FAVORITE DRESS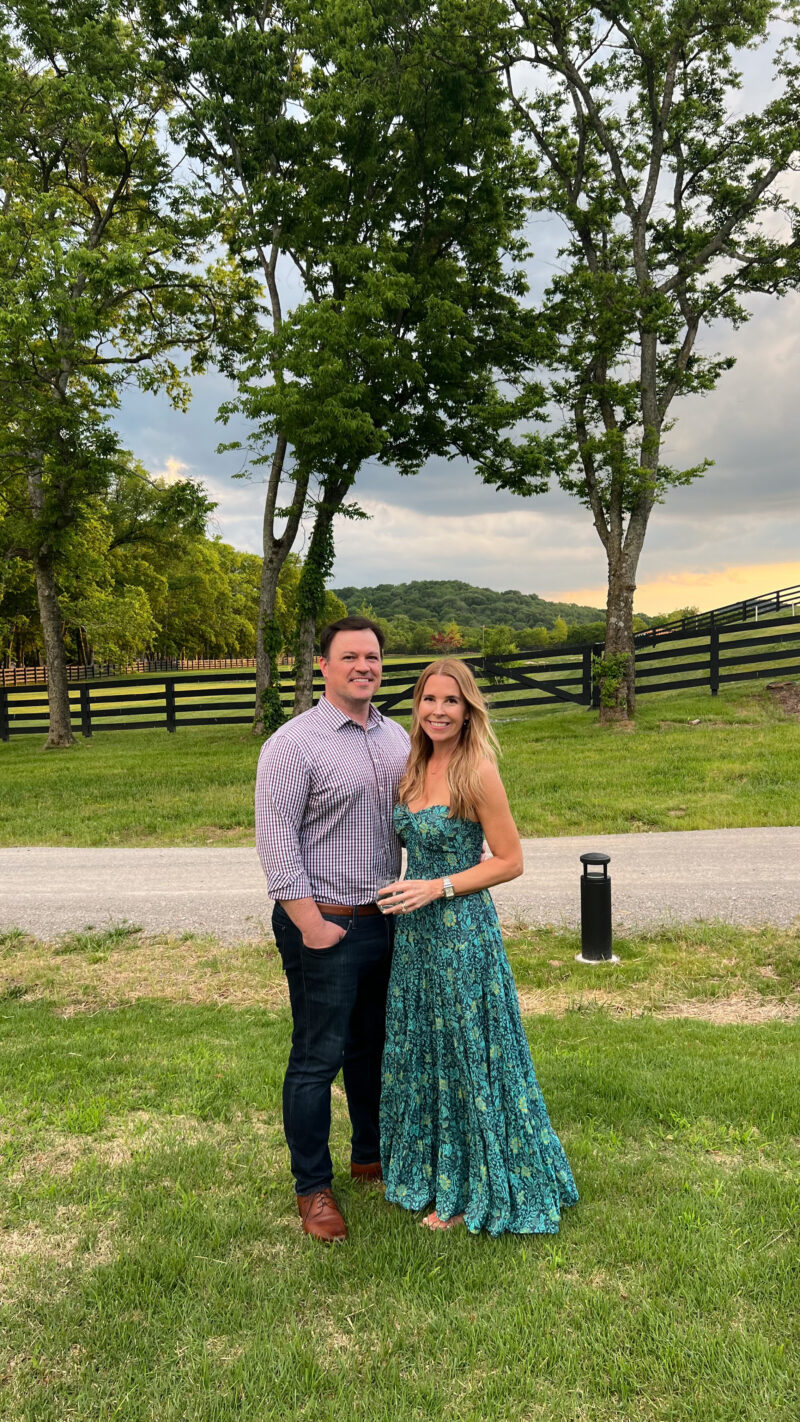 Just a heads up that this dress is back in stock in this color and the ivory. We have both colors. The ivory was so beautiful for senior photos.
CAUGHT MY EYE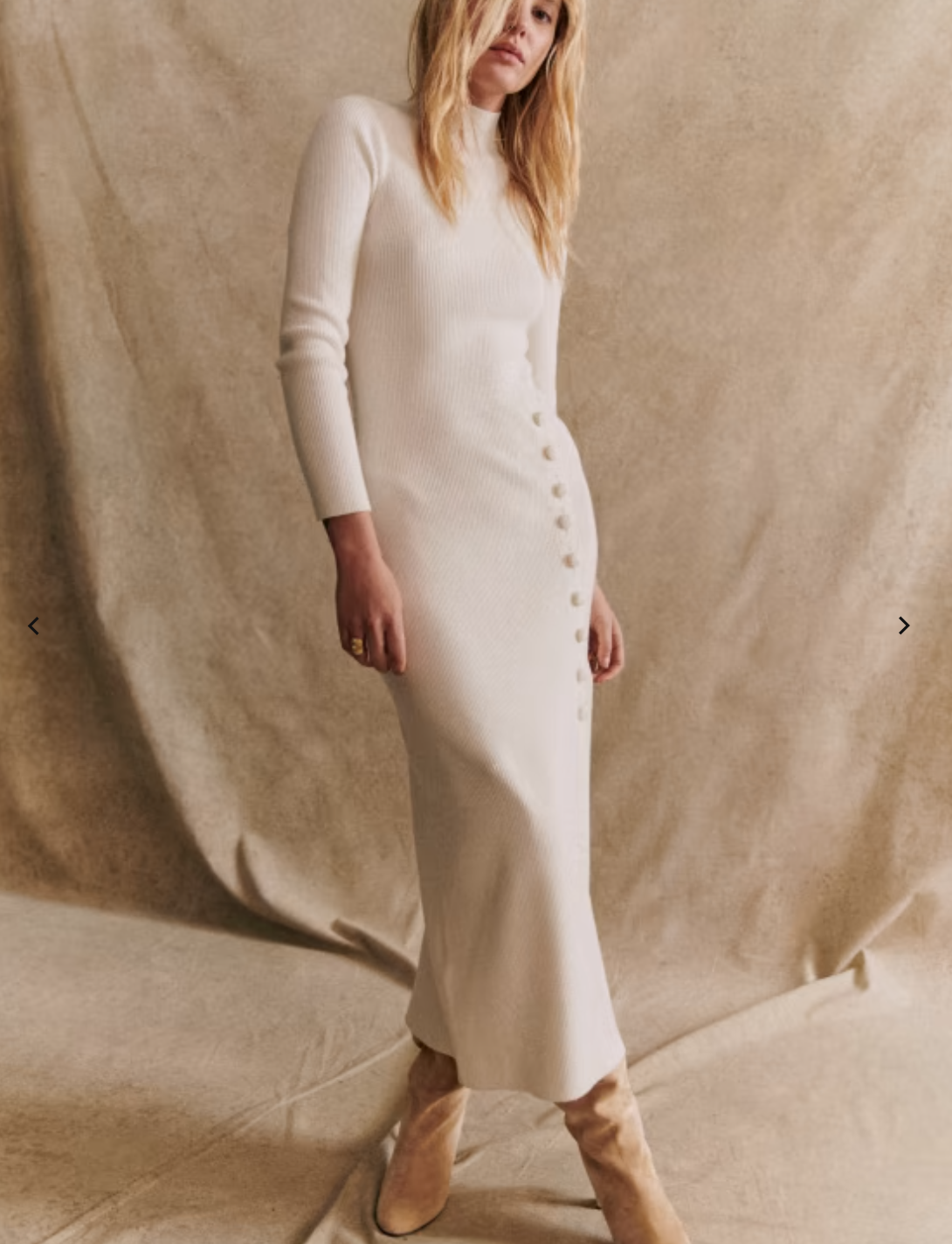 Wow. So pretty. Came across this dress and head to share. Love this look. And while it doesn't have the buttons, this Amazon version is darling.
MANGO 30% OFF
This jacket is beautiful!!! When you spend $200 or more, you'll receive 30% off.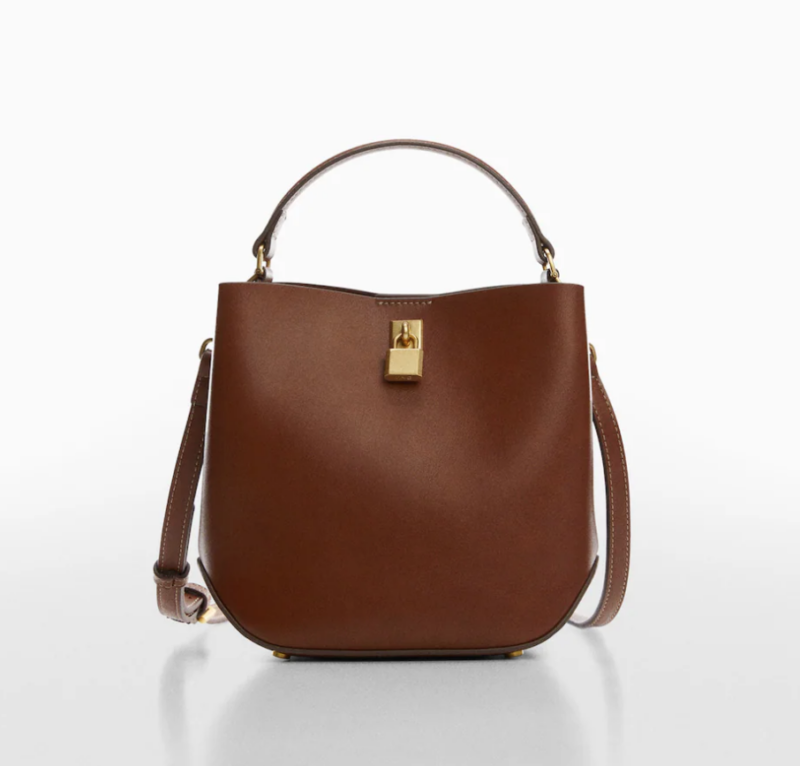 This is a pretty handbag for Fall. Something about the style and shape.
KATE SPADE SALE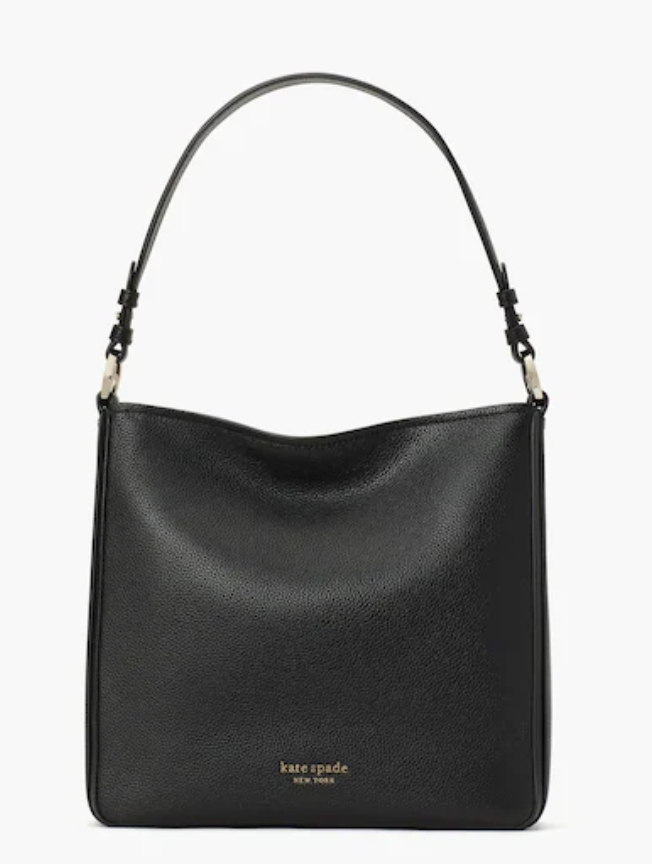 Holy cow! Major sale. 40% off and so many items are on sale to begin with. If you need a new handbag, definitley take a look. Great gift ideas, too. This classic hobo design was $348 but is now $146.
BEST SELLER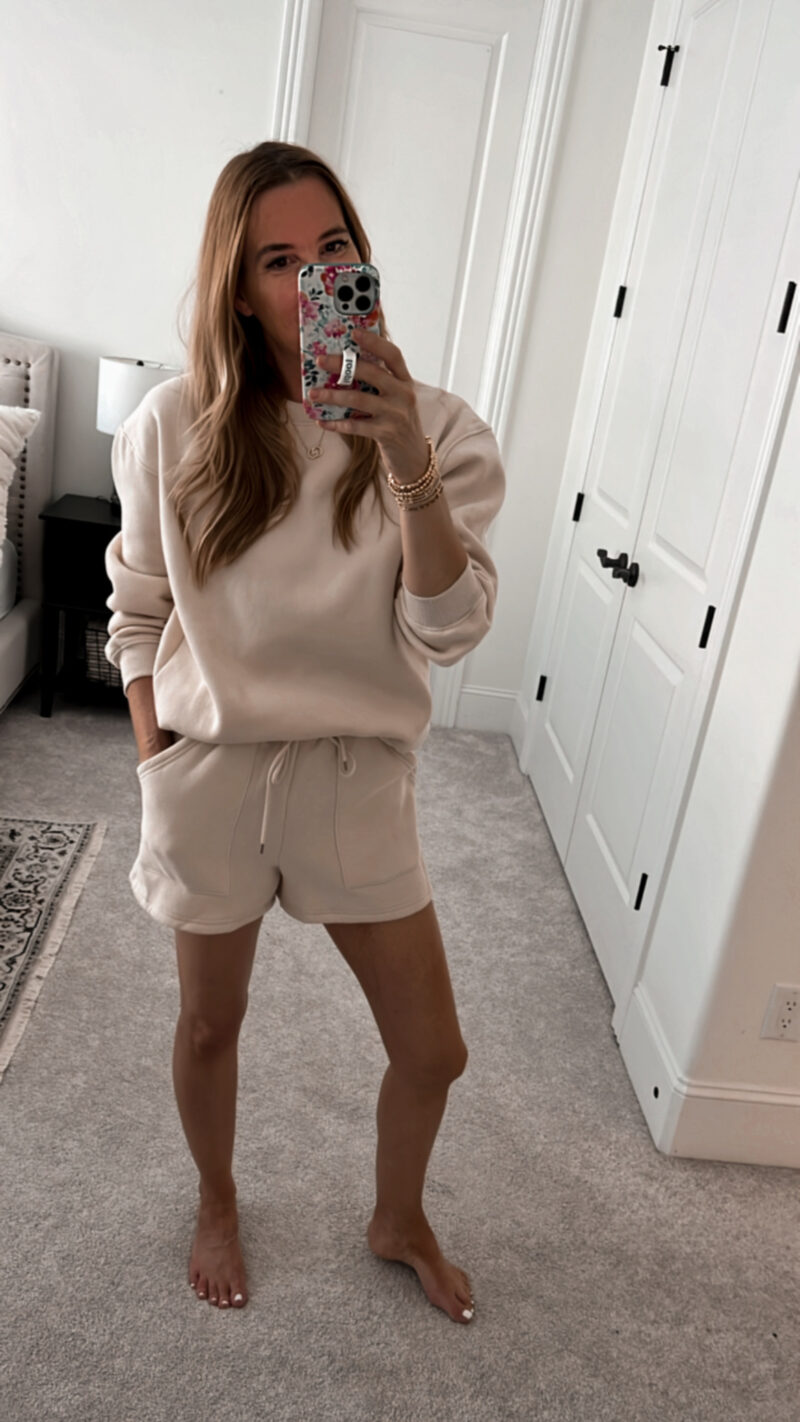 This cute two piece was last week's best seller. The thickness makes it look high quality. I went down to an XS in this set. So comfy – this is the apricot color (actually a light khaki in person).
FALL FLORALS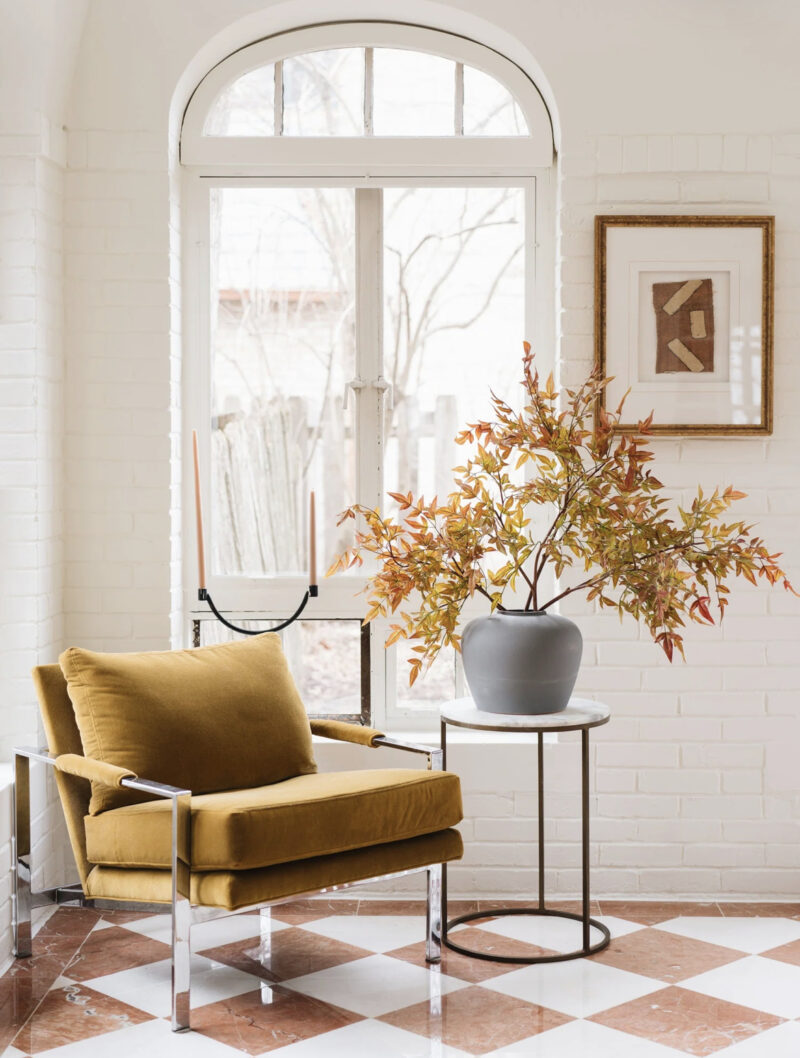 I've been eying these beautiful fall stems and bought them because they are 20% off. They always arrive quickly and are fantastic quality.
MCGEE & CO.
I love all things McGee & Co. and the time to shop is during a big sale. Everything is 25% off right now.
I've always loved this piece. It's usually $2400 and is now $1800. If there is something you have been looking at, now is the time.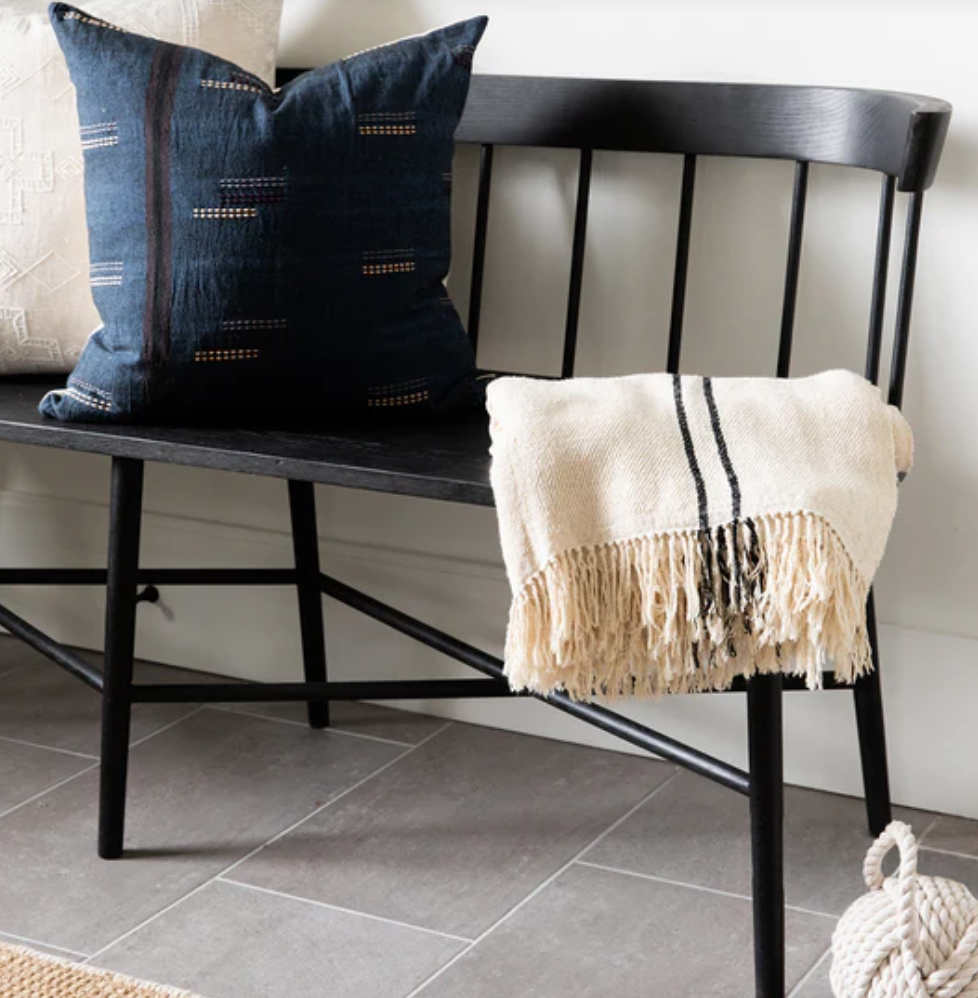 Sale pieces are marked down even more. So this bench (usually $1200) is now $675. Huge savings. This is so classic.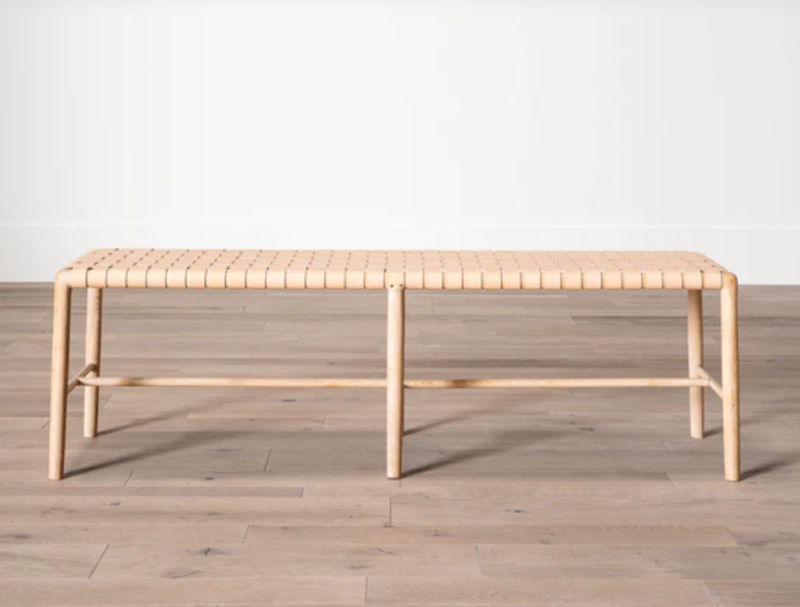 This beauty is marked down from $1200 to $675. So pretty in an entry or at the foot of a bed.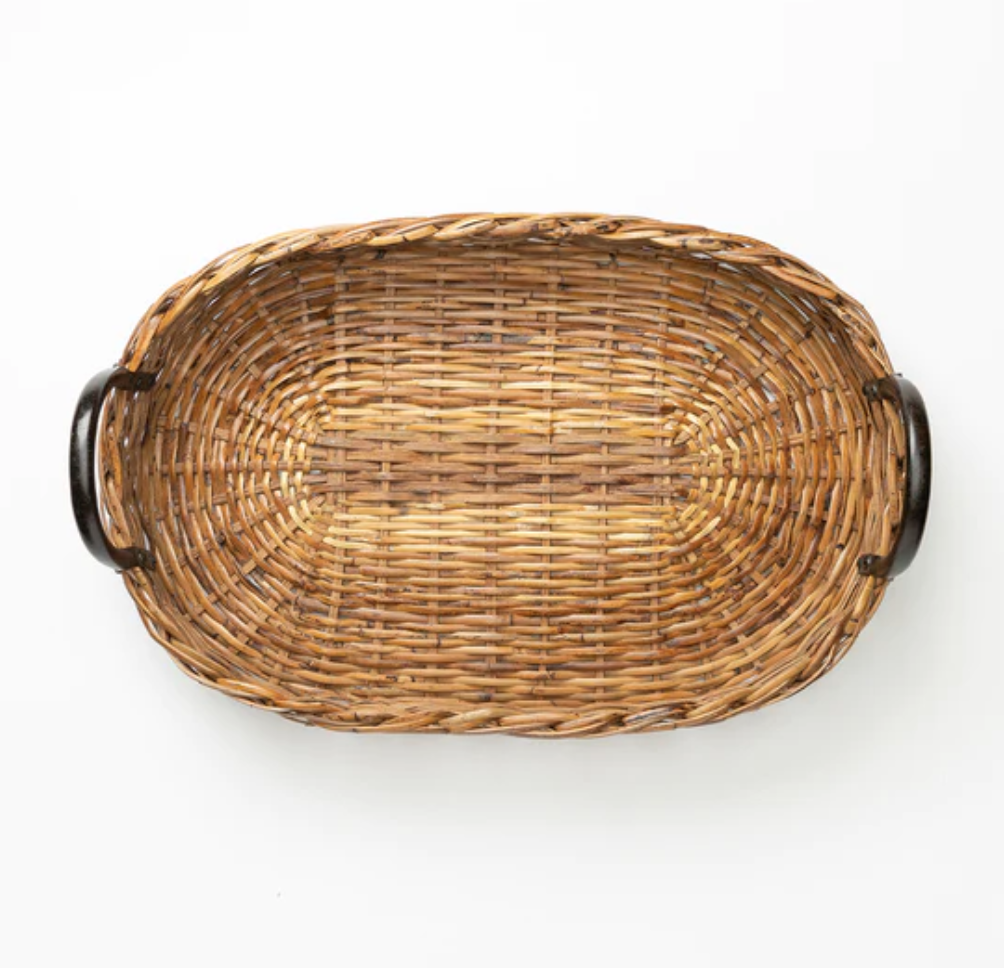 Thinking about ordering this for my console table It's usually over $100 and is now $60.
HOME IMPROVEMENT TIME
Well you know you're old (and a homeowner) when you check the front doorstep daily waiting for your new steamer ($36) to arrive. I seriously can't wait to use this on our grout in our bathroom (floor and shower). I've seen amazing results. Do you have grout that has seen better days?
SALES NOT TO FORGET
Here are a few more great sales going on. More detail in my early Labor Day post as well.