Morning. I hope your week was a fantastic one. Our temperatures are dropping and I was actually under a blanket drinking coffee on the porch today which feels like a gift. This girl is ready for all things fall. I'm a big fan of listening to classical music when I work and write so the idea of burning a candle and seeing the leaves change sounds ideal. Hope you enjoy this week's edition of Saturday Shopping. Let's dive in.
OUR SIDEBOARD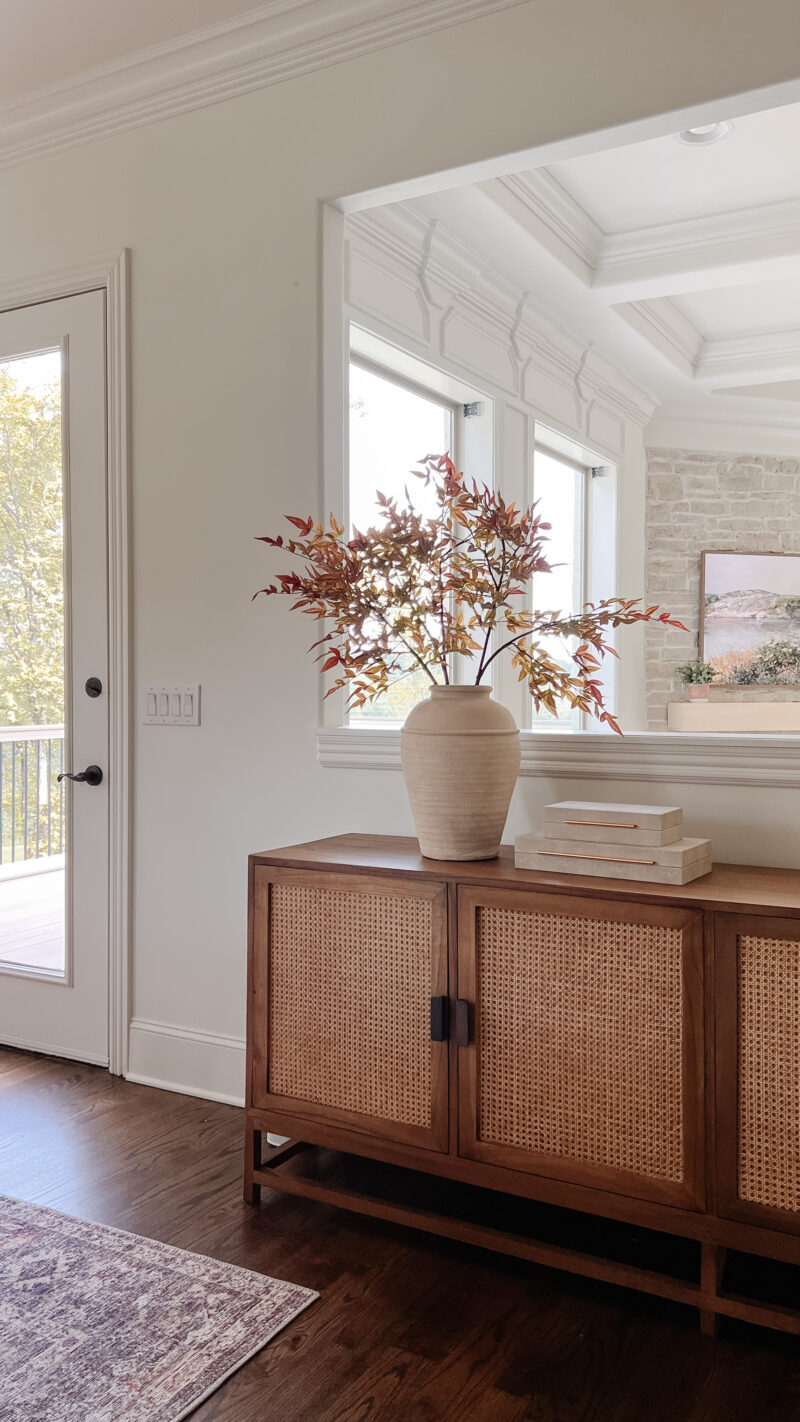 When I shared our fall stems, I had lots of questions about our sideboard. We just love it. It's a really pretty warm wood and the caning is beautiful. It's currently on sale. There is variation in the wood and that is part of why I love it so much.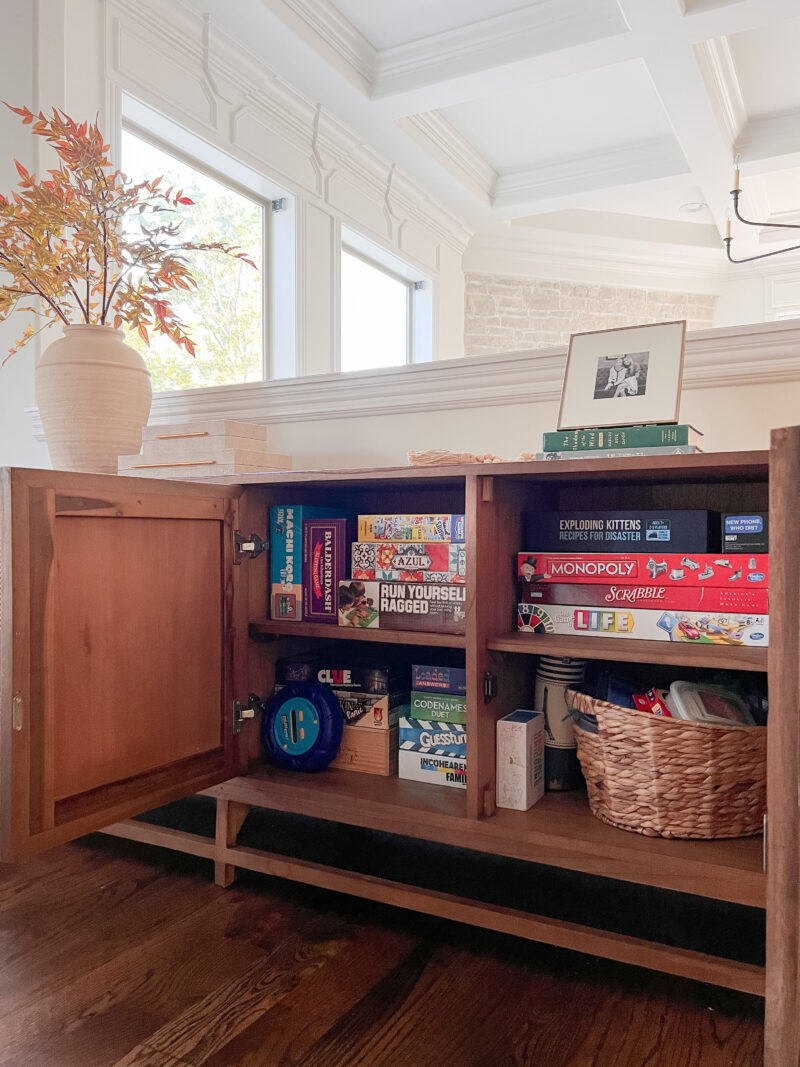 Here is a peek at the inside of the sideboard. We keep all of our games on this side. Makes it easy to grab when we want to play in the family room. The other side has some of my pieces for entertaining.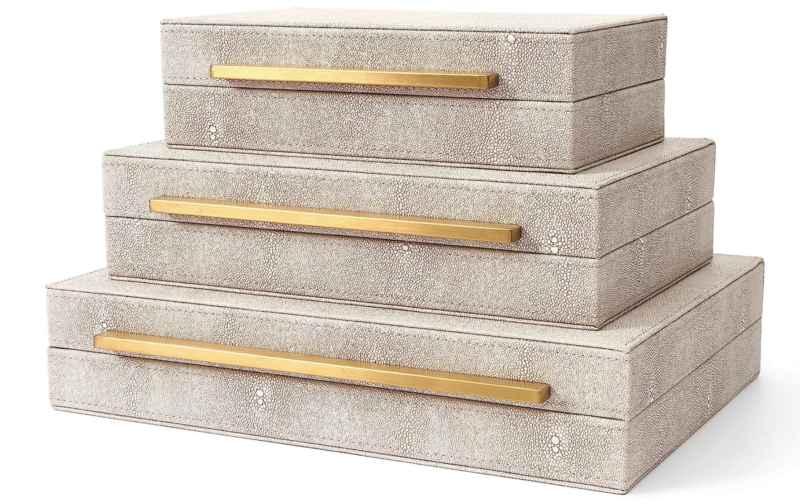 I have had these boxes for quite some time now and so happy I bought them. I have the larges one in my closet. It's a nice place to put special items I want to keep.
These stems (a splurge) feel like artwork. I'll work in some candles and throws and call it good for Fall decor. Less is more over here these days. And I have a ton of options in this post. I also share tips on how to get the stems to look more realistic and how I store them. These pretty stems are from Amazon and I have enjoyed them for years (great price).
DARN CUTE OTTOMAN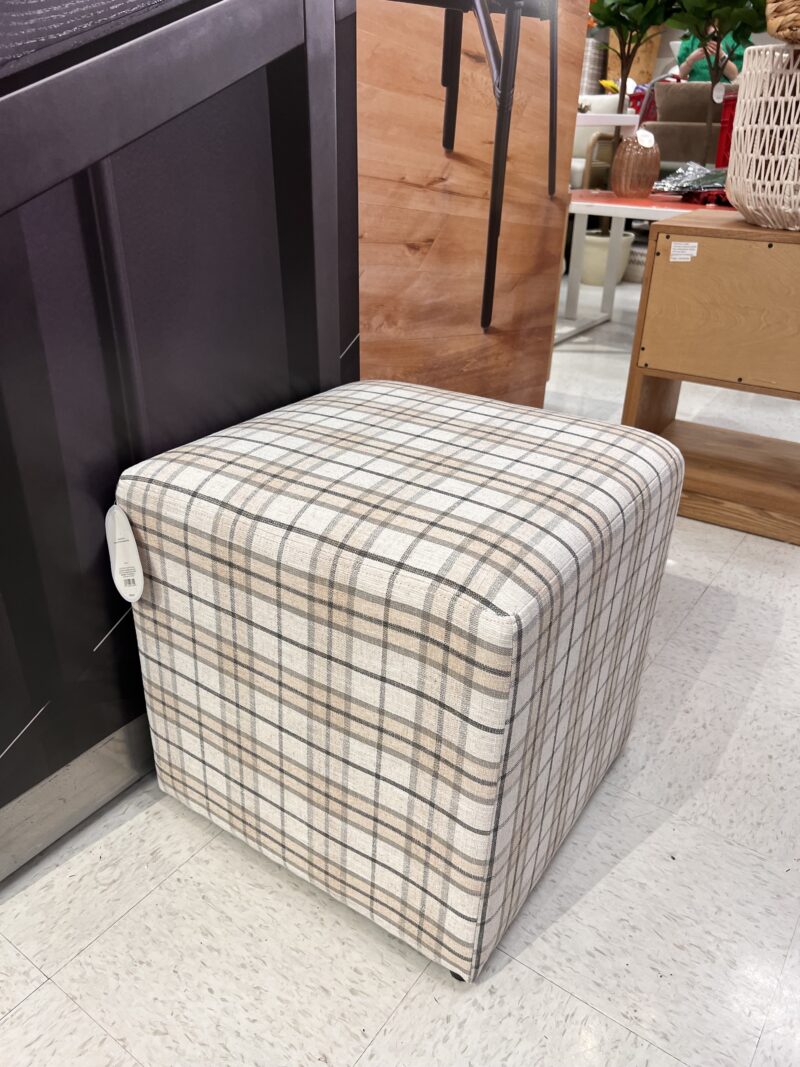 I hadn't been to Target in quite some time but had a return from a while ago. I stumbled upon this. Someone please buy this. I have a few spots two of these would look great but I just don't need them. This plaid is sooooooo good. They are on sale right now for $75. I have two windopane plaid ones in our family room and we use them daily. Either to sit on or to pull up as a footstool for our arm chairs. These have been a great investment.
ALSO REALLY GOOD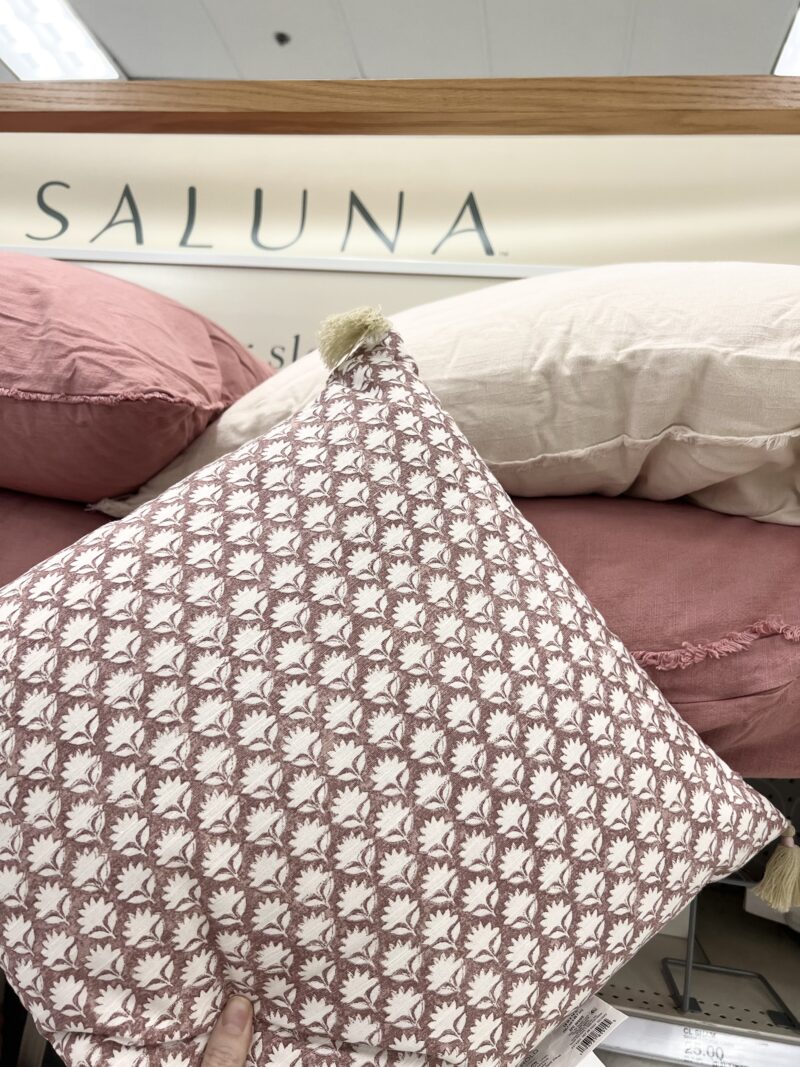 And if I had a bedroom I was doing, I would seriously consider the newest Casaluna line. The rose color is beautiful.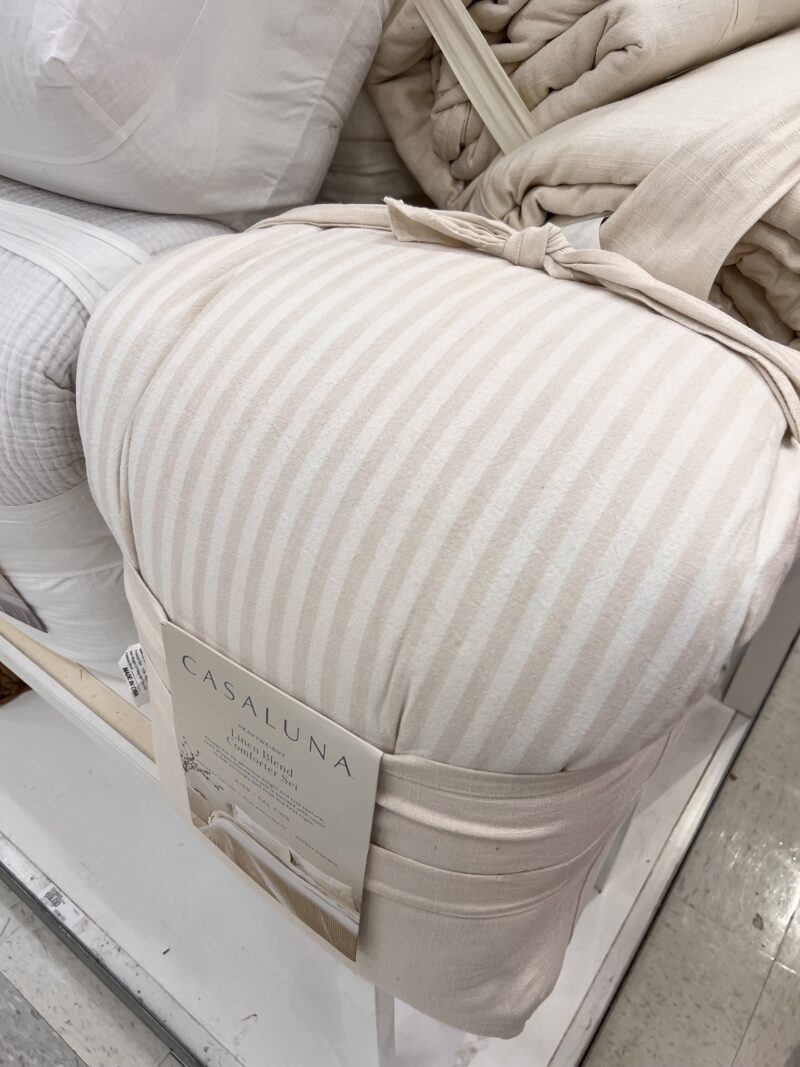 The stripe comforter set is classic and striking in person. It also comes in gray. Much better in person than the online photo.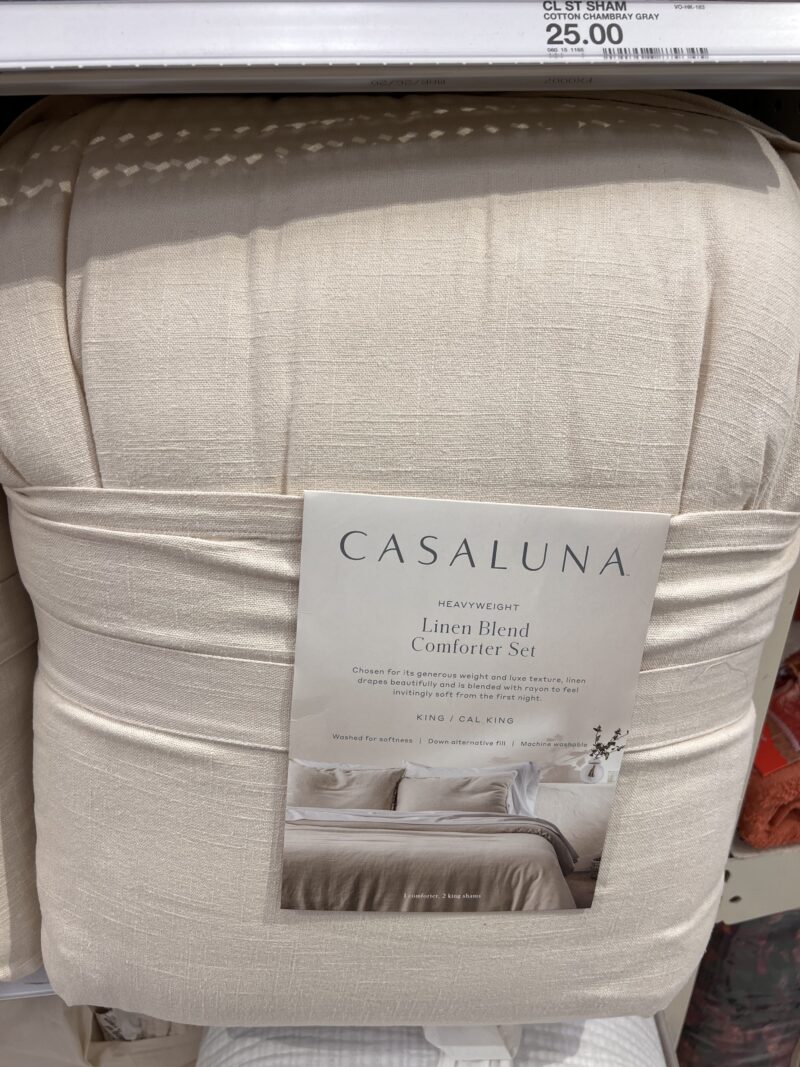 This linen comforter set is also very pretty in person. So much texture and a beautiful ivory color. I would layer this blanket at the foot of the bed. We hav one in our guest room and it looks so high end.
BACK IN STOCK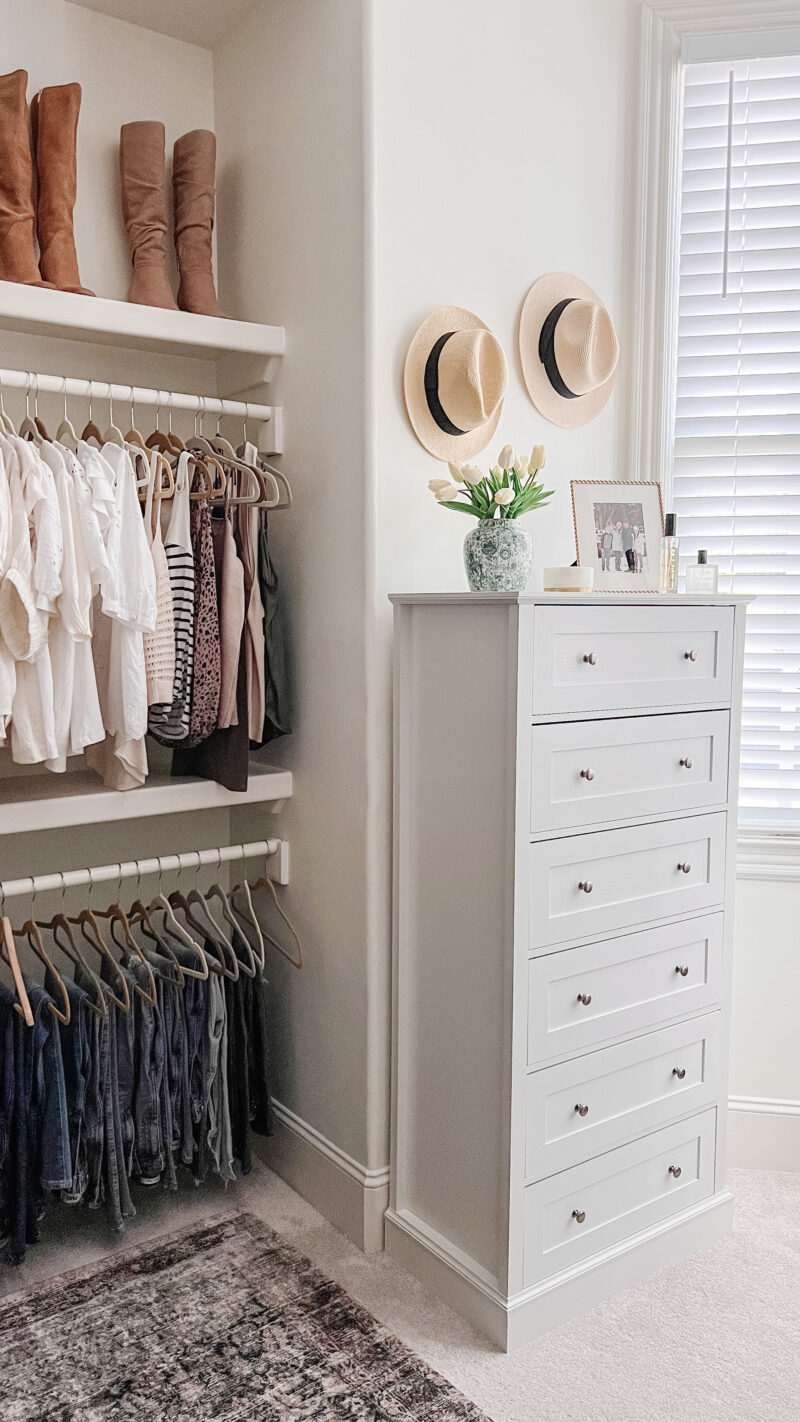 My tall dresser (comes in other sizes) is back in stock. This seriously transformed my closet. I have gone a month without things piling on the floor which is amazing. It's not high quality but is ideal for a closet situation. LOVE!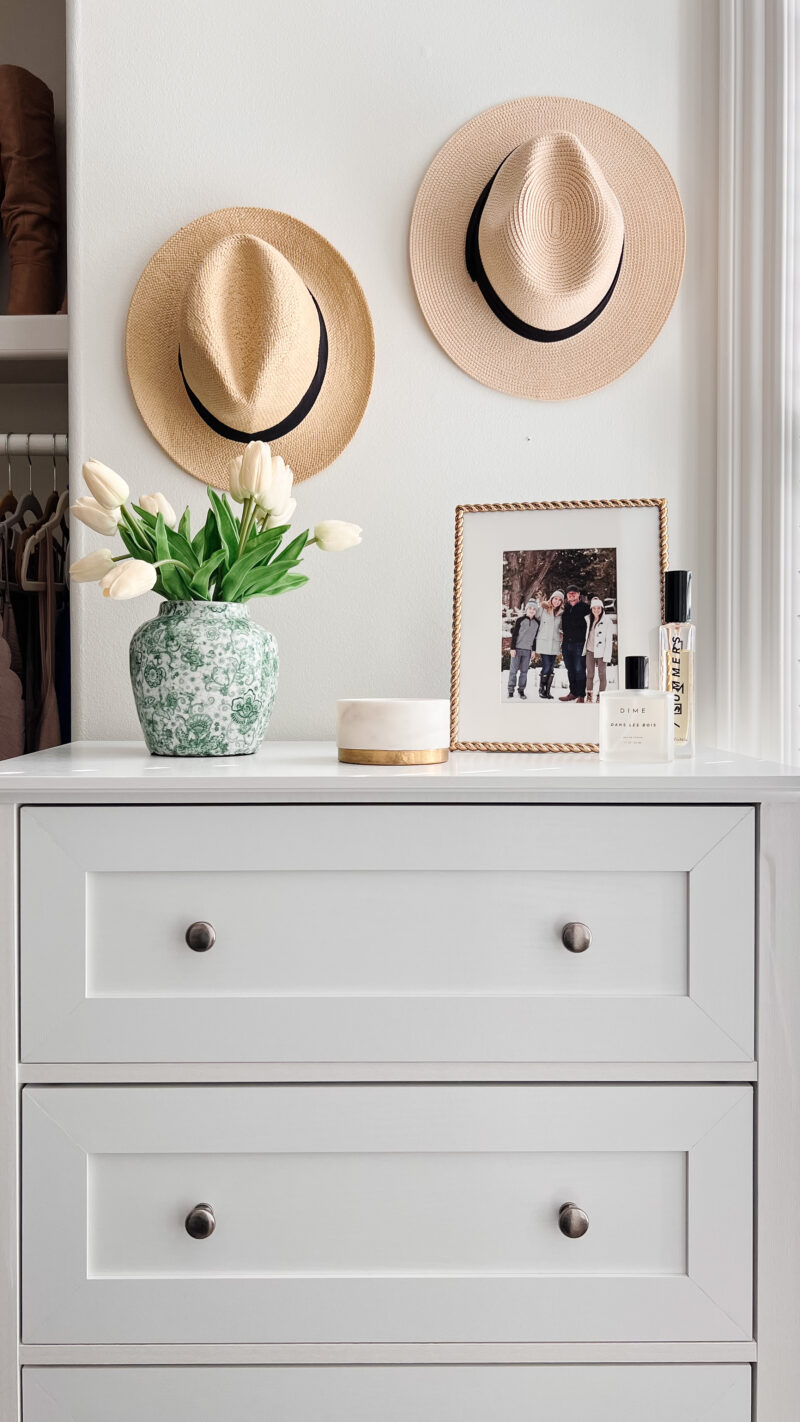 I still would like to get around to painting the knobs gold but it's not high on the priority list. The frame is beautiful and a lovely gift idea.
ORDERED THIS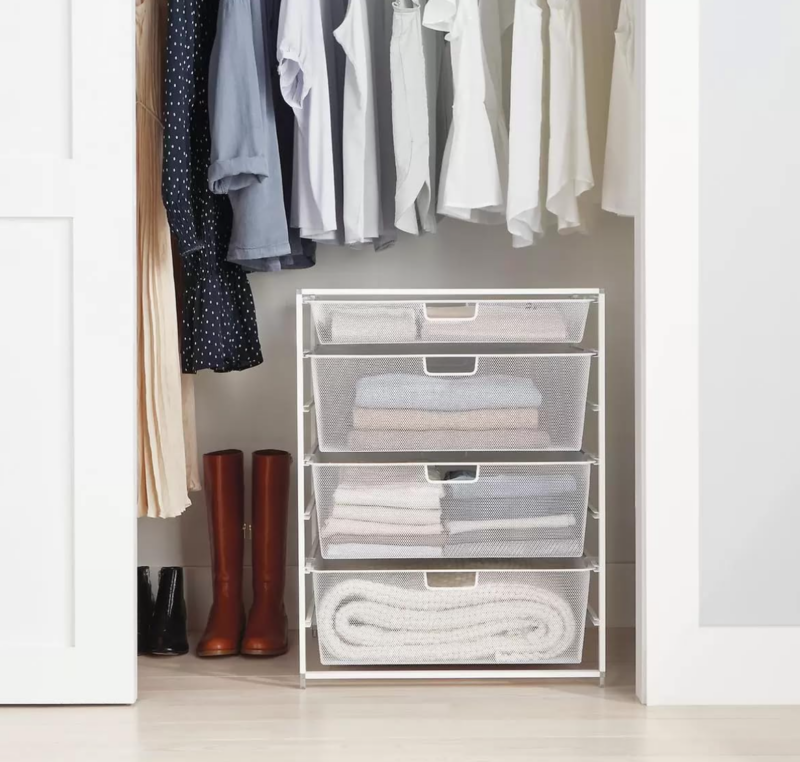 I'm in the process of working on our guest room closet. We are fortunate to have a lot of hanging space for guests, but no drawers. I thought about putting a dresser in the room but that would shift too many things and be expensive. So I opted for this set of drawers. My sister had one back in the day and I loved the quality. It's perfect for guests to unpack a couple of days worth of things and feel a bit more settled. I bought mine off of Amazon (it would arrive faster) but you can buy one here, too. It's not inexpensive but will last (we had a cheap one and after a year the drawers bowed and we could no longer slide them in). Elfa is definitely built to last.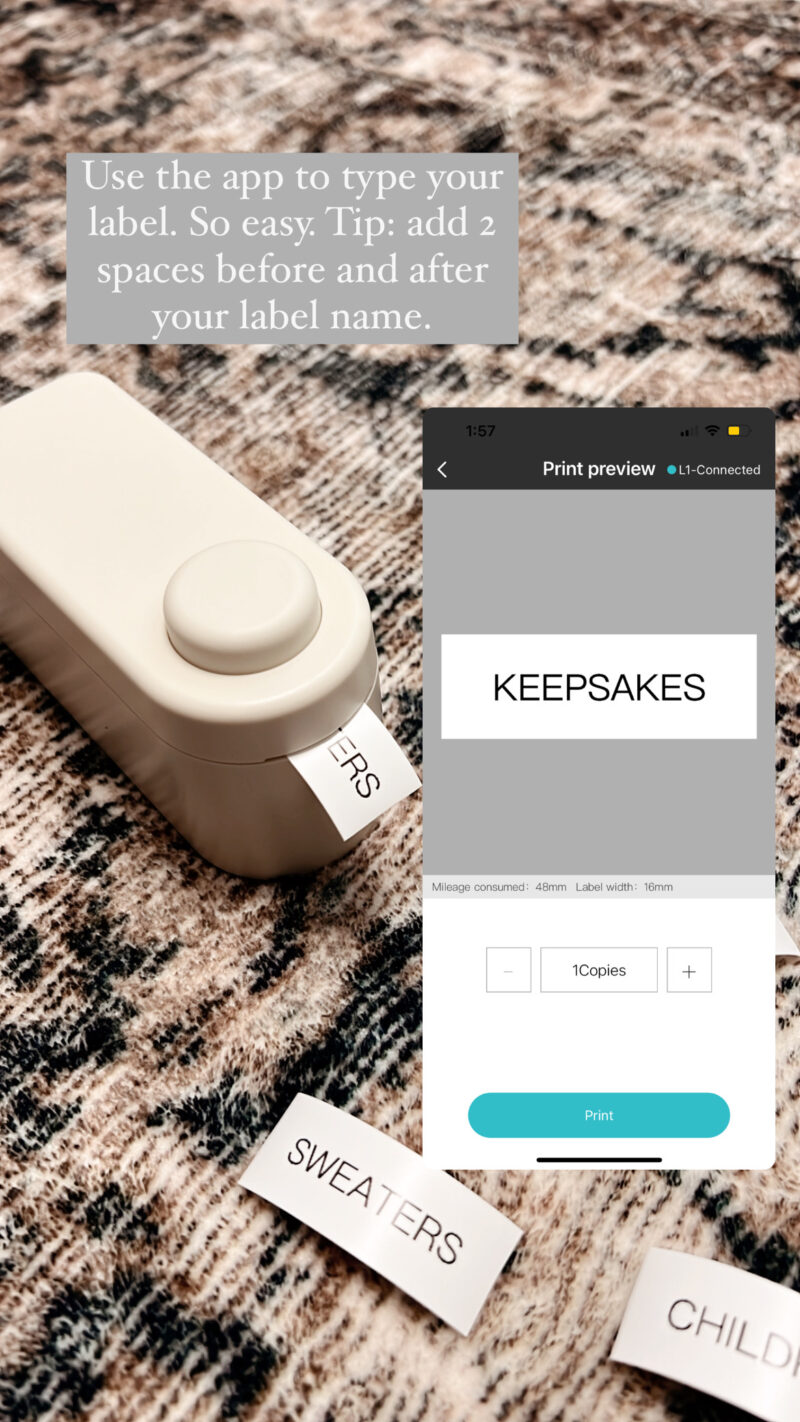 A few of you have been asking for this link. I love this tiny label maker. It has an app and you can't print labels from your phone in no time. It's currently on sale for under $25.
DARLING FALL DRESSES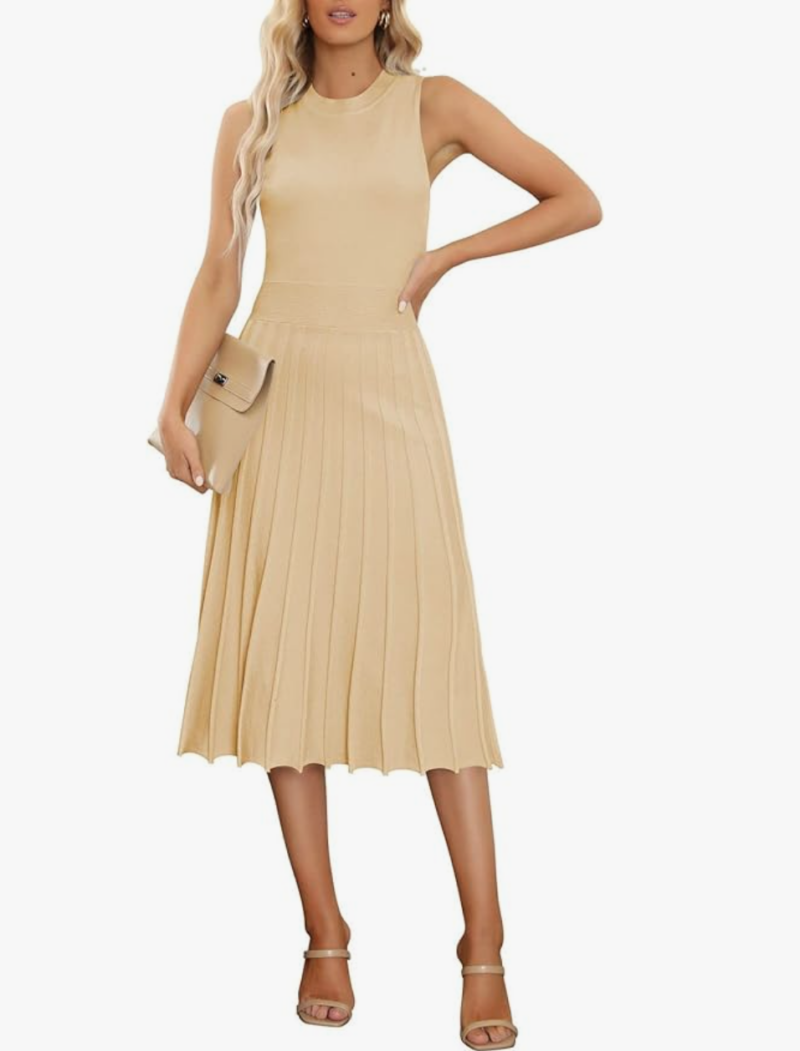 I'm excited for a post that is coming next week. I'm sharing five darling sweater dresses and this knit one is a favorite. So darn cute. I bought it in apricot and it's a nice khaki in person. It comes in more colors and is adorable. Can't wait to show you the other ones I love.
SOCIAL THREADS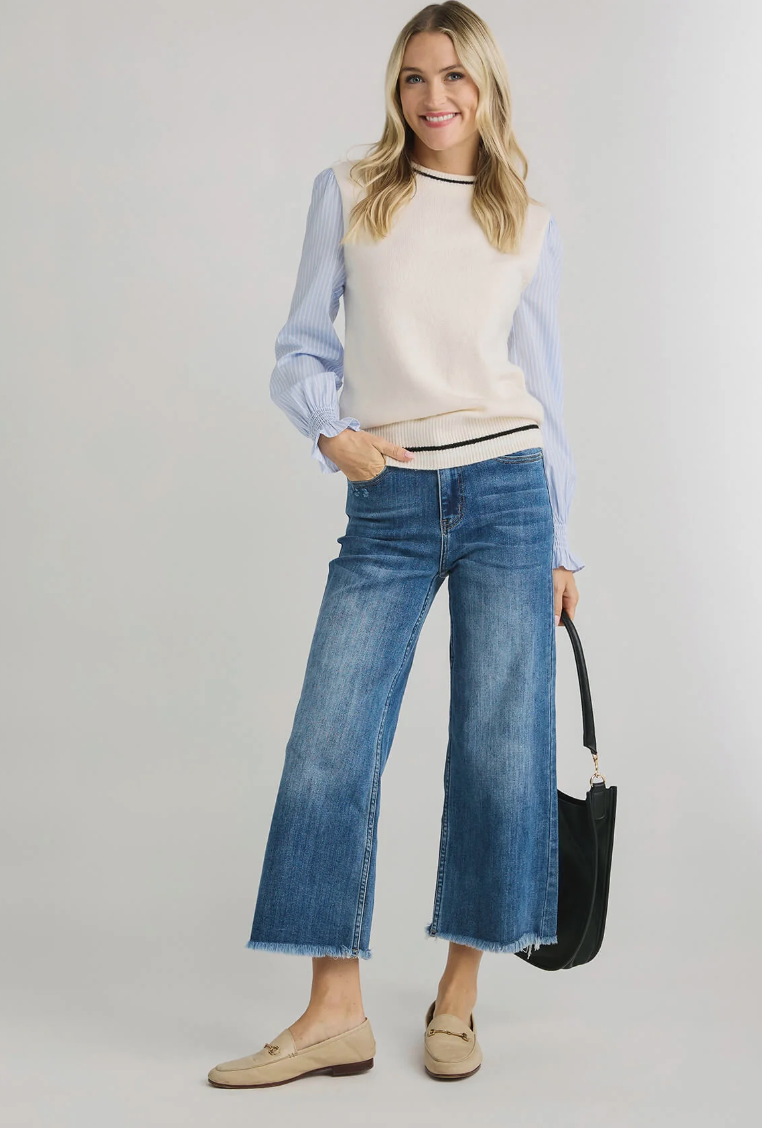 Well this is darling. Love this 2fer sweater.
With school just starting, I know we are not really thinking holidays yet, but this sweater will be beautiful around that time. The buttons really dress it up. I love with the ivory cropped denim.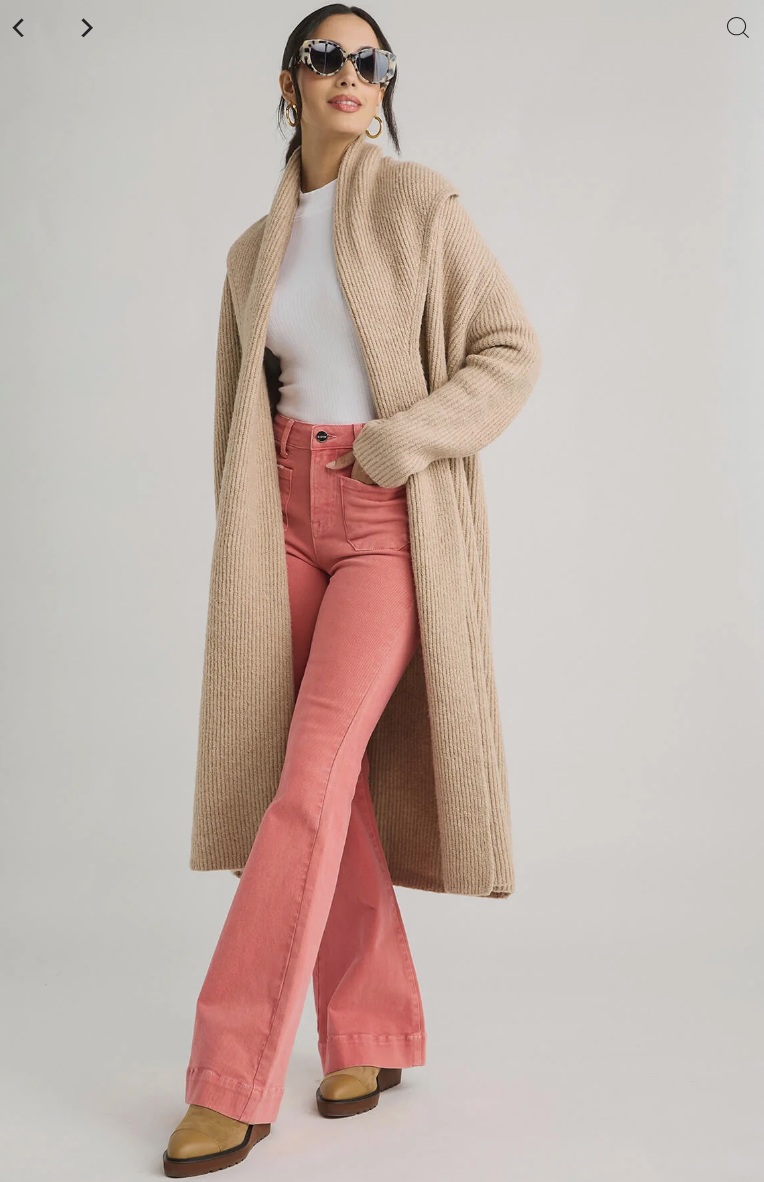 I did order this cardigan for Fall and winter. I really like the oversized look over a tighter top and jeans. It's a nice alternative to a heavy coat when you just need to keep warm (I can wear this in the ice rink, too).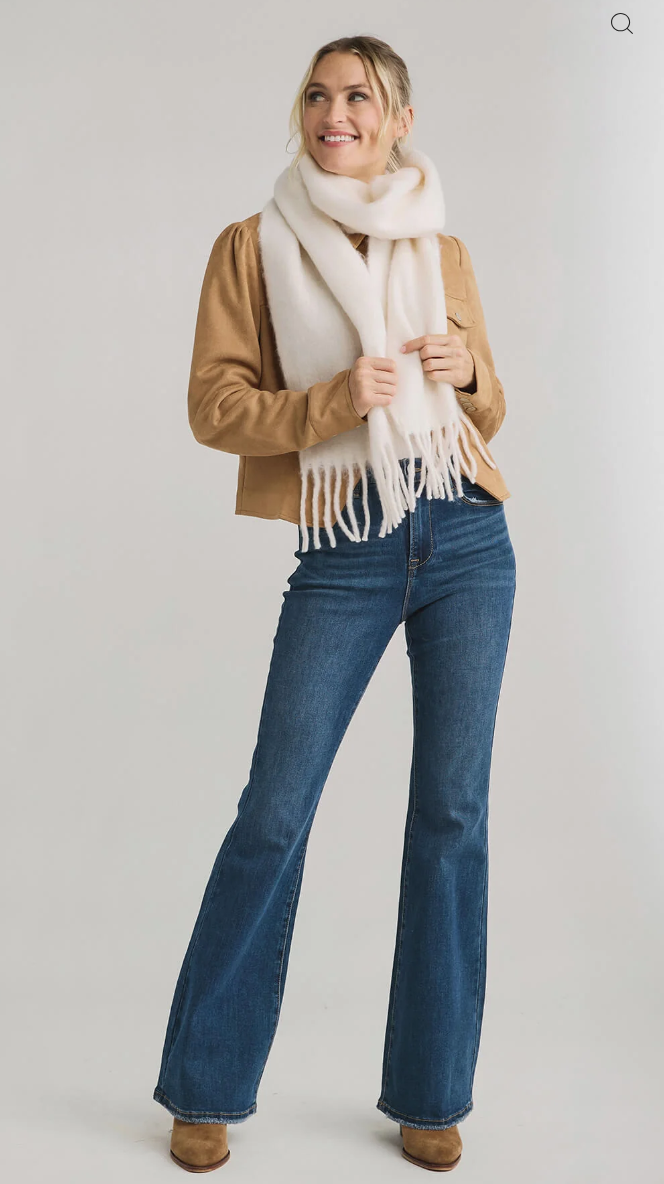 An ivory scarf goes with EVERYTHING. Cute way to elevate an outfit and keep warm.
ANTHROPOLOGIE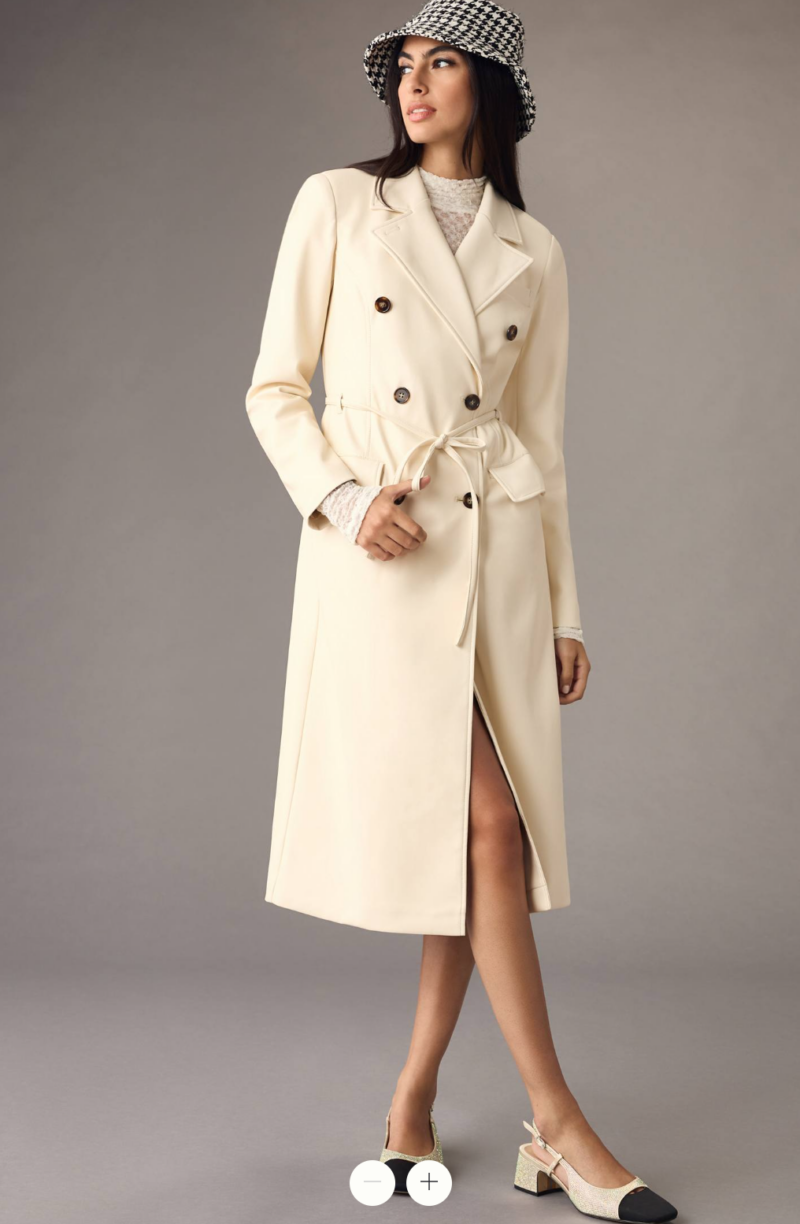 Well, hello gorgeous coat. Nice to meet you. I love everything about this.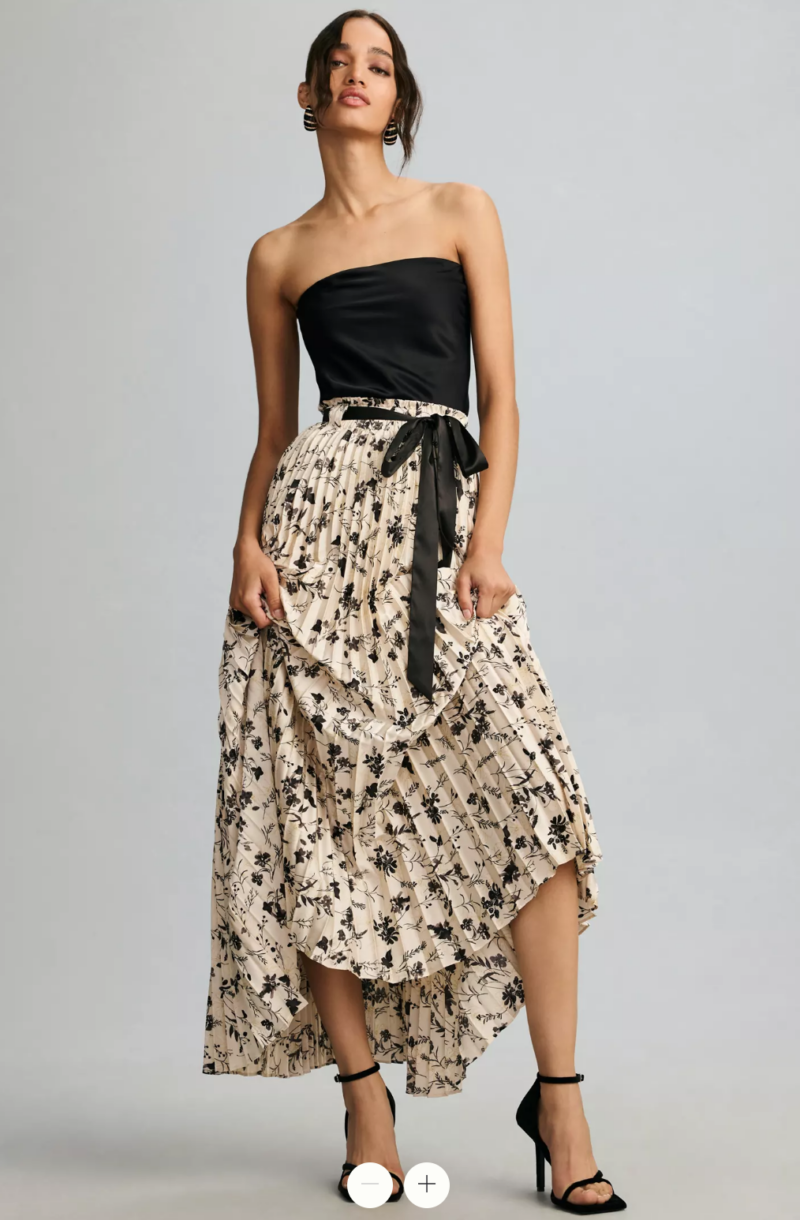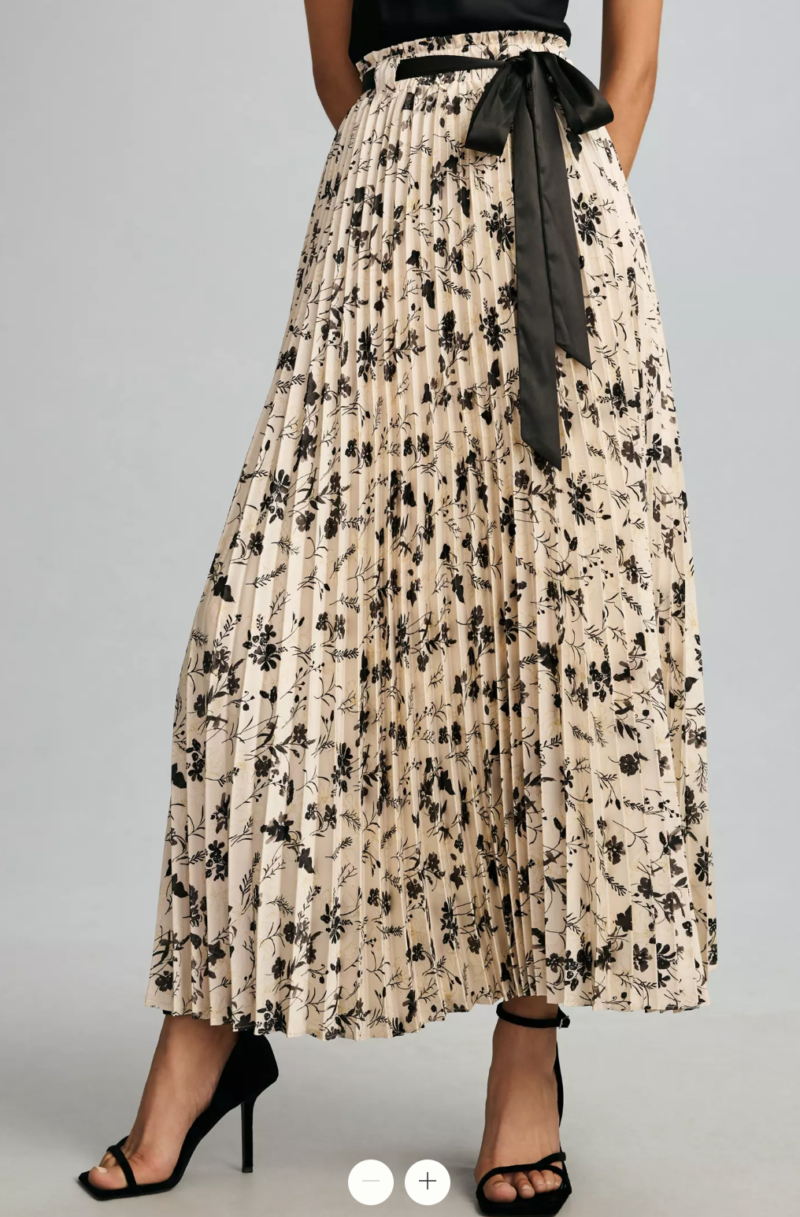 Ok, this skirt is so pretty it deserved two photos. WOW!!! I love the whole look. Great heel with this and the minimal black top. This is a beautiful look. (similar heel)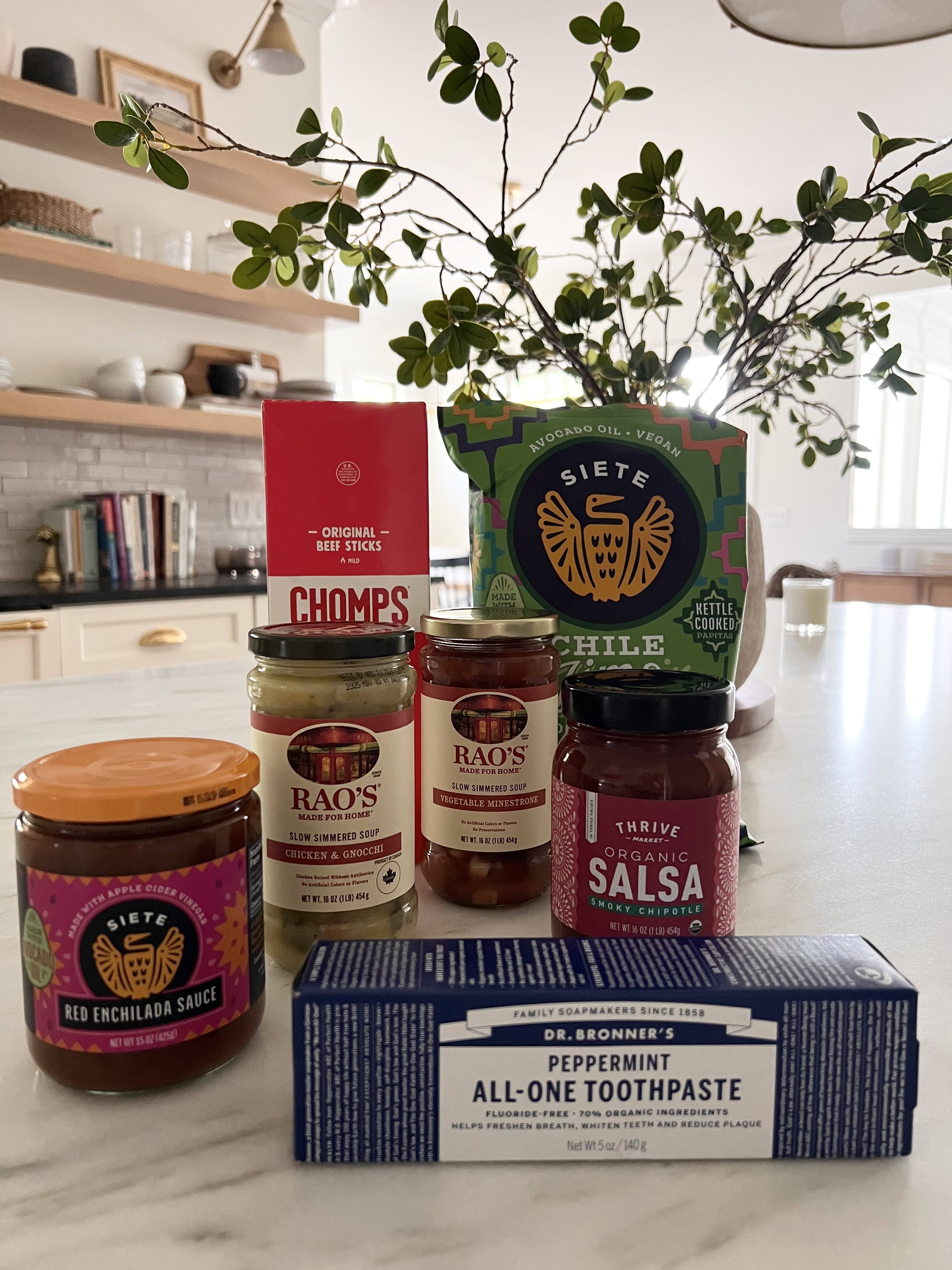 I am also sitting down to place my Thrive order. I can't tell you how much I love Thrive. It has made life very simple because I buy so much through them (all the great brands -lowest price) and just stick to the Farmer's market and grocery store for fresh items. In fact my kids beg me to buy more of the Rao's soup. Great ingredients and it's their number one pick. My daughter and I love the Purely Elizabeth Chocolate Oatmeal. I add a scoop of protein powder, a bit of cacao and fresh strawberries. It's AMAZING. This link will take $40 off your first order. (We do the yearly subscription because it's $5 a month and I easily make that back with the savings . . .and less trips to the market).
If you would like to sign up for my weekly newsletter, you can do so below. You'll receive my best photo editing tips when you do. And if you have not received it, but signed up, shoot me an email and I will try to troubleshoot. Have a wonderful weekend.