Morning. We are mid hockey tournament which means it's a full but fun weekend. I love watching the boys play an have such an appreciation for how fast these years go. Fall is officially upon us and I have rounded up some really cute finds for Saturday Shopping. Plus our kitchen lights are on sale. Let's get to it.
READY FOR FALL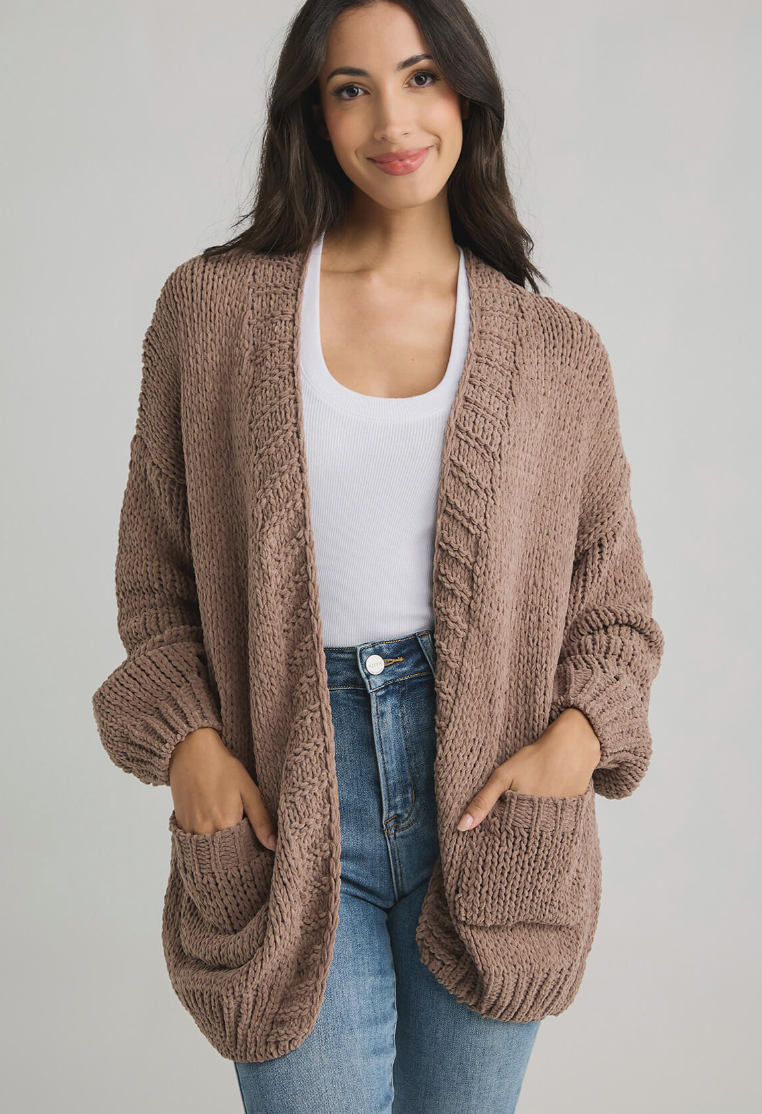 Oh I love this mocha colored chenille cardigan. So cozy and soft.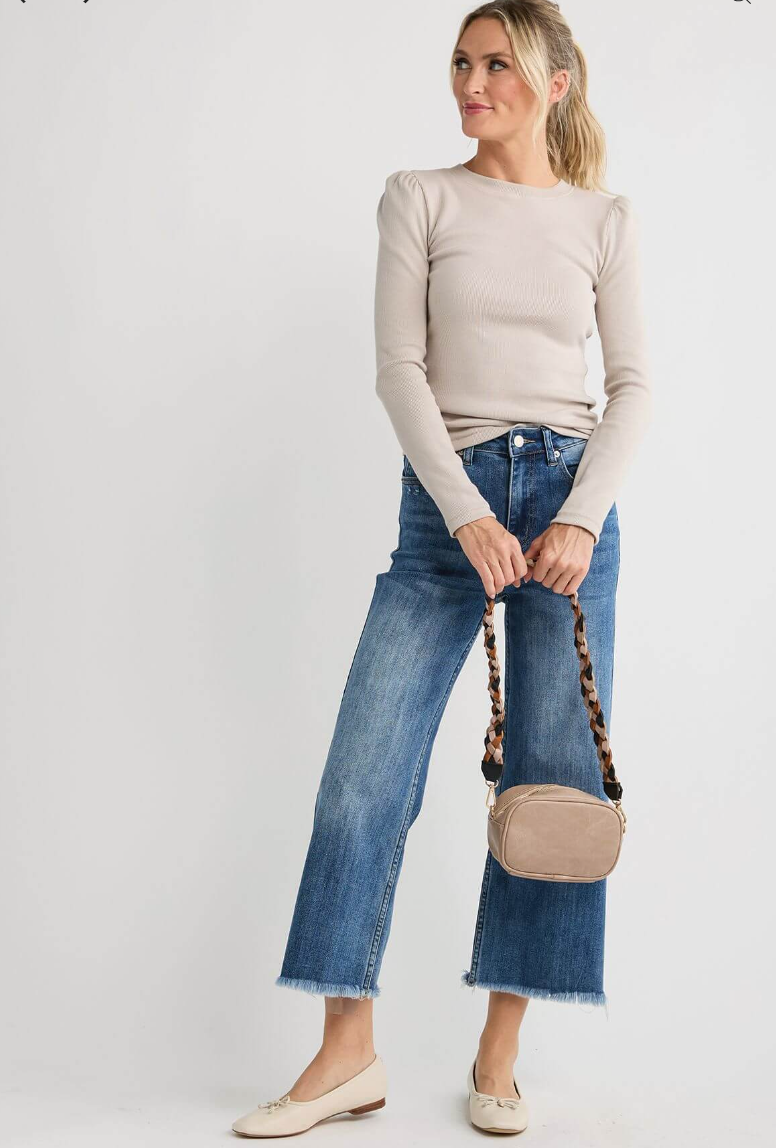 I am always a fan of a wardrobe basic with a twist. The sleeves on this shirt are so pretty and take a t shirt to the next level.
AN AMAZON FAVORITE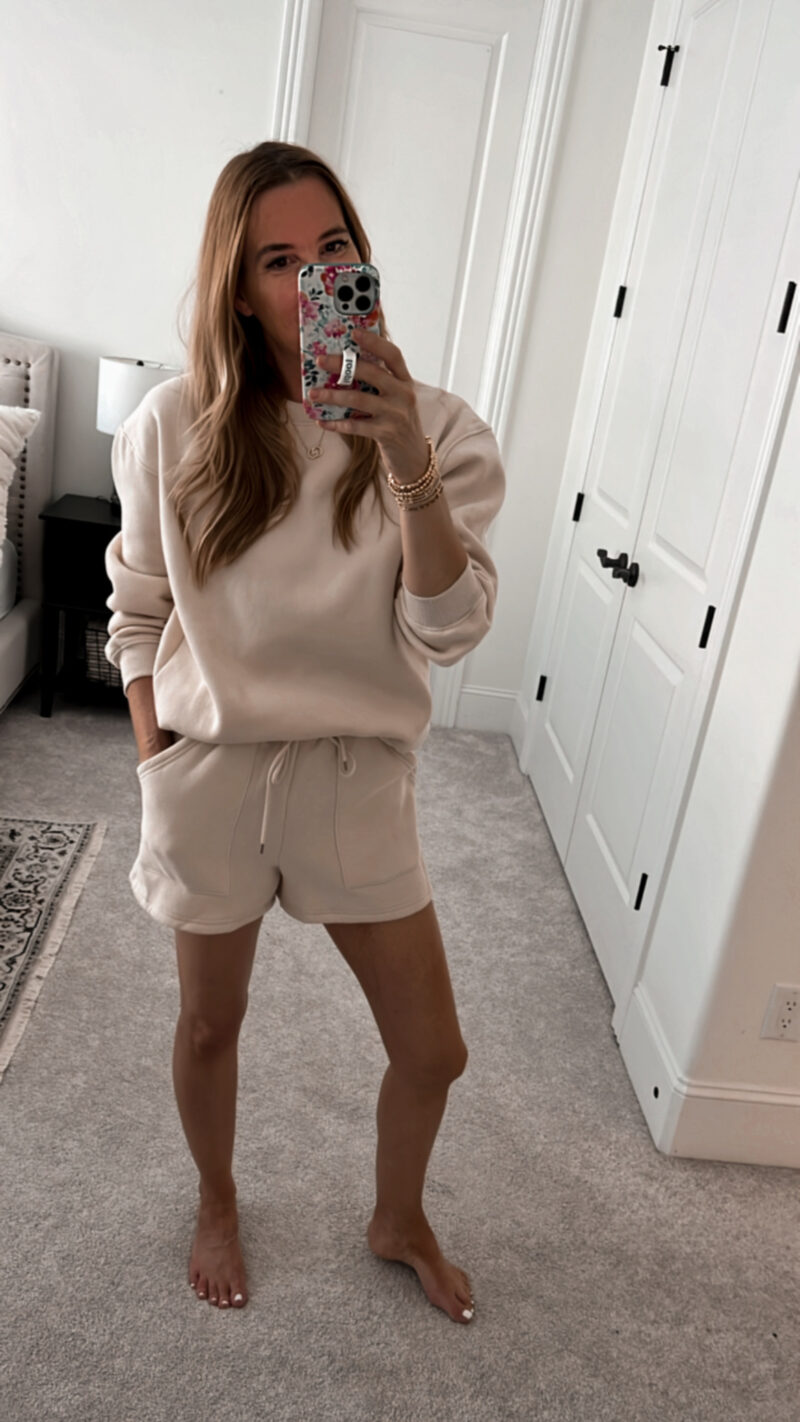 I noticed this set has been on sale. It's darling and feels and looks more expensive than it is. I've been wearing the sweatshirt with jeans, too.
A HOLIDAY SPLURGE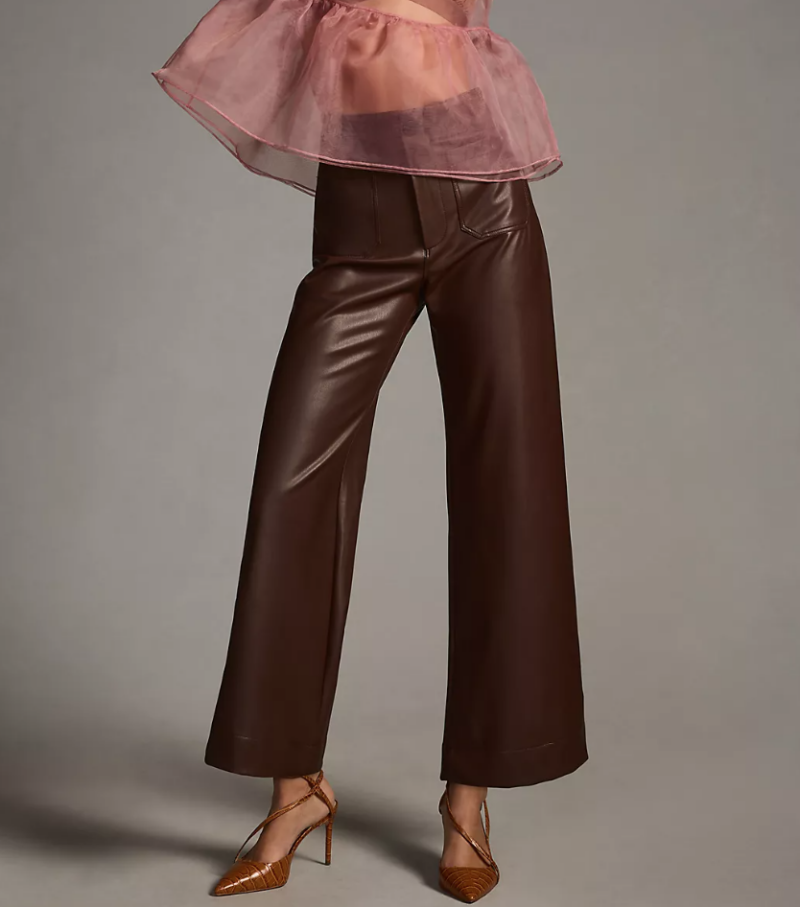 You know I love the black anthro pants in this same cut. I wear them all the time. When I saw that they come in a faux leather I had to buy them. I am planning to dress them up or down throughout the holiday season and love the chocolate brown.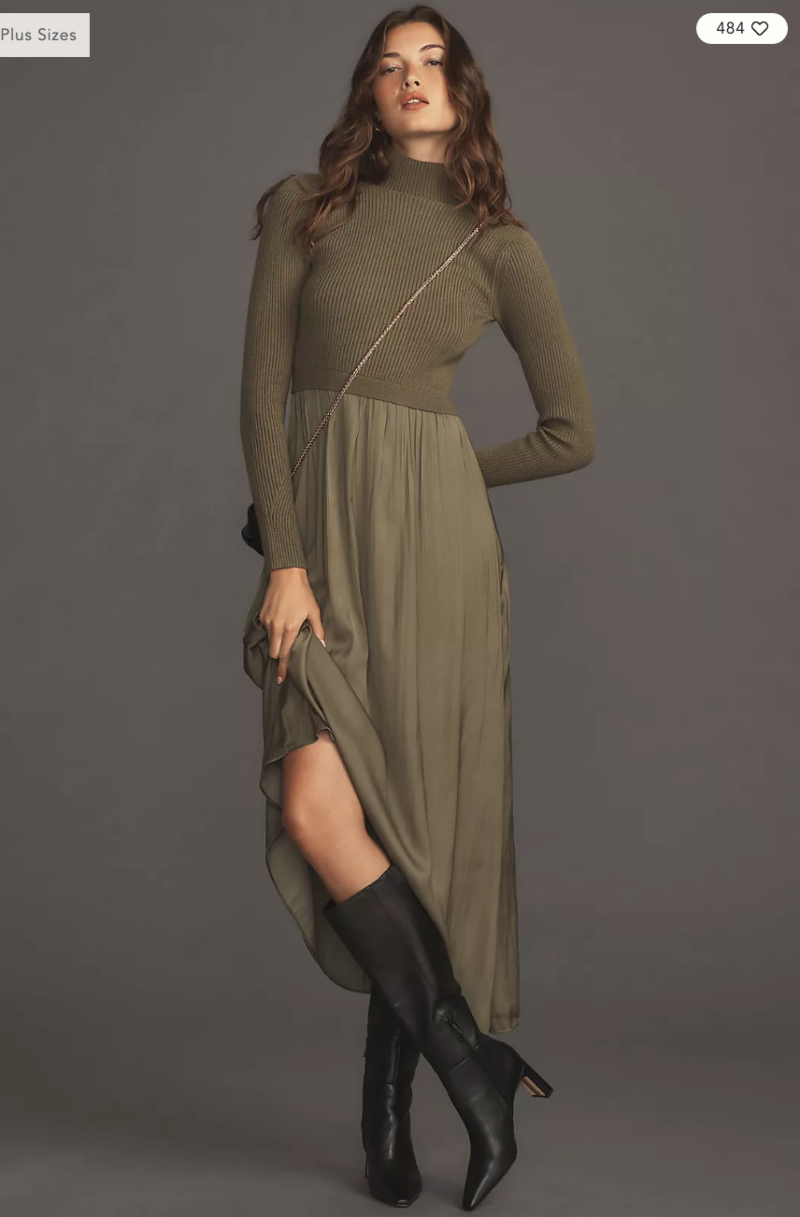 This sweater dress is just so pretty. Looks great paired with boots for fall. It also comes in a brighter green and black.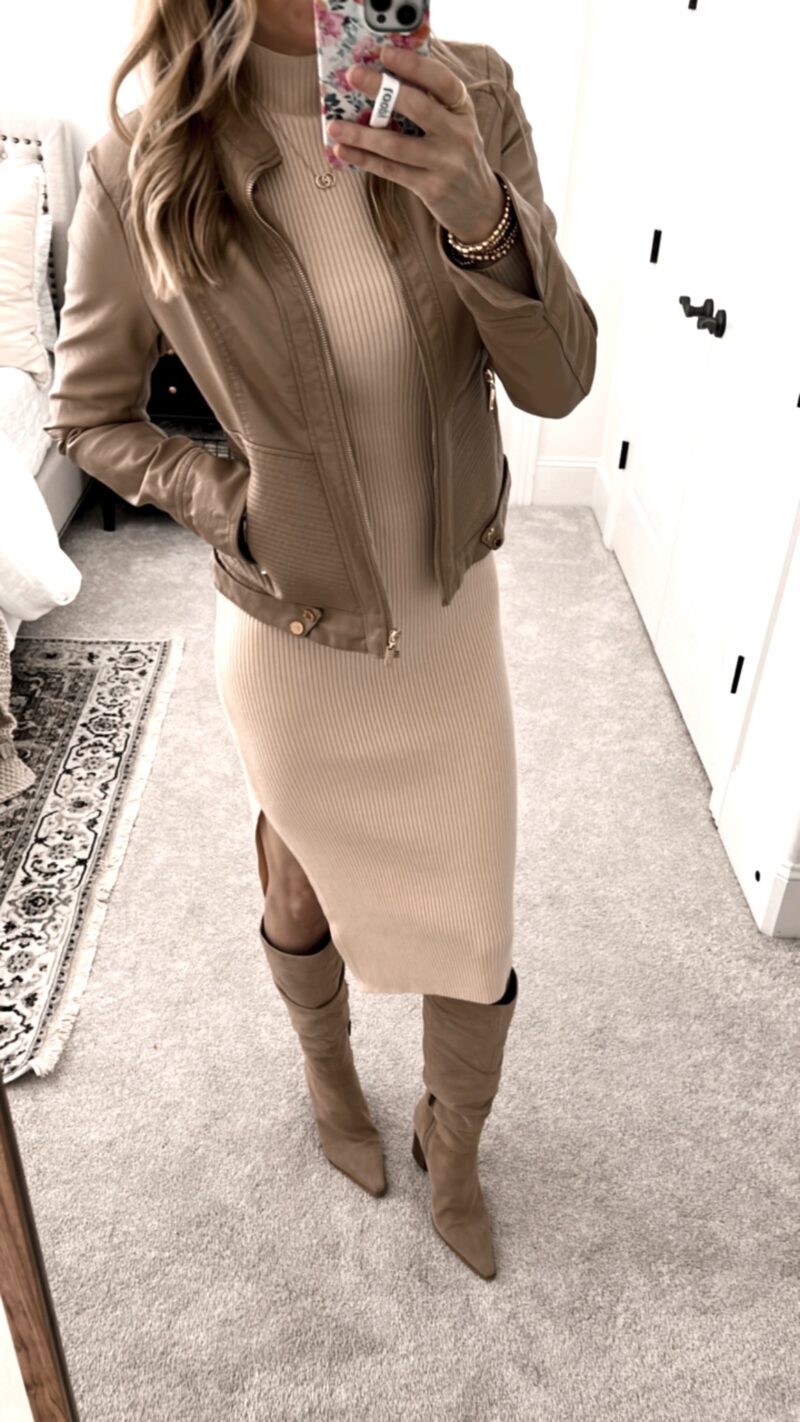 This sweater dress is currently on sale. It's darling and comes in so many colors. My faux leather jacket (khaki) is a size small. I also have it in black. Great closet staple.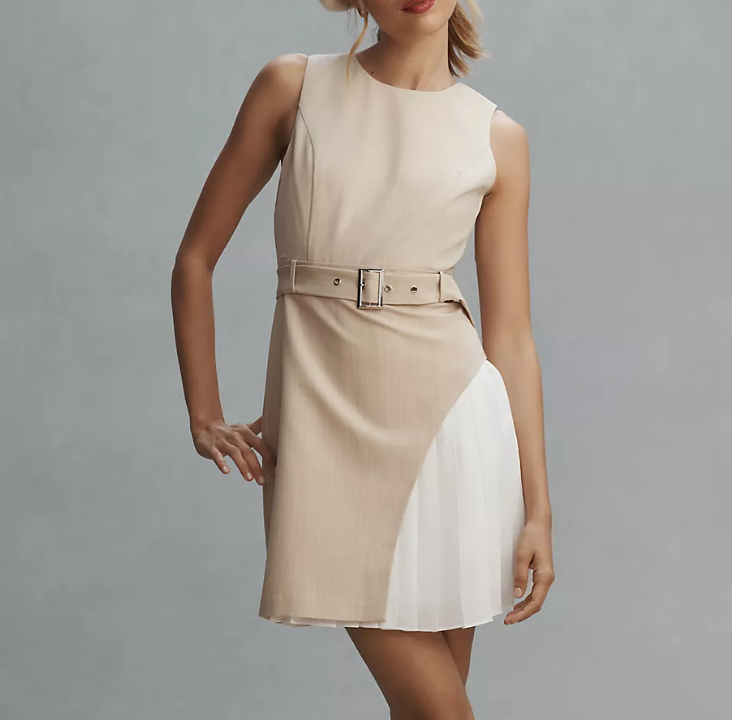 I thought this dress was darling. Unique but a classic cut. Love this combination.
FALL DECOR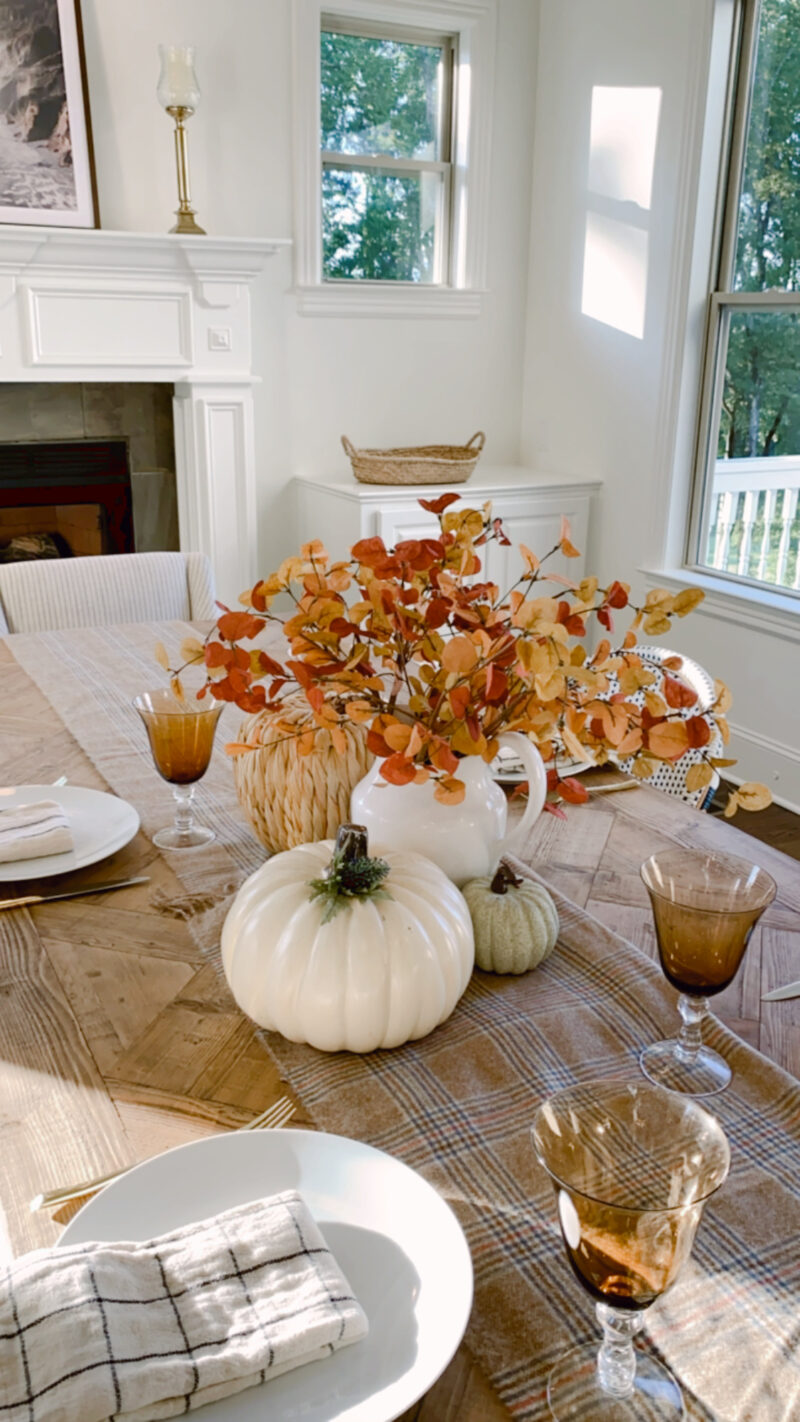 These are the fall stems I've had for a few years now and really love. The runner is two scarves. I often use blankets scarves on the table. This scarf would be beautiful on a fall table.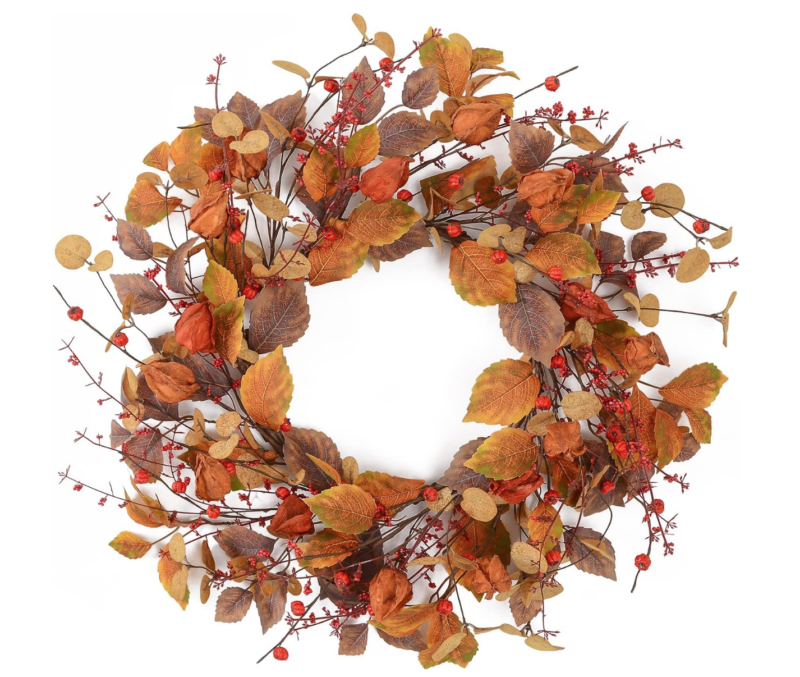 This fall wreath (under $30) gets rave reviews and comes in a many different variations. This would be beautiful on a front door.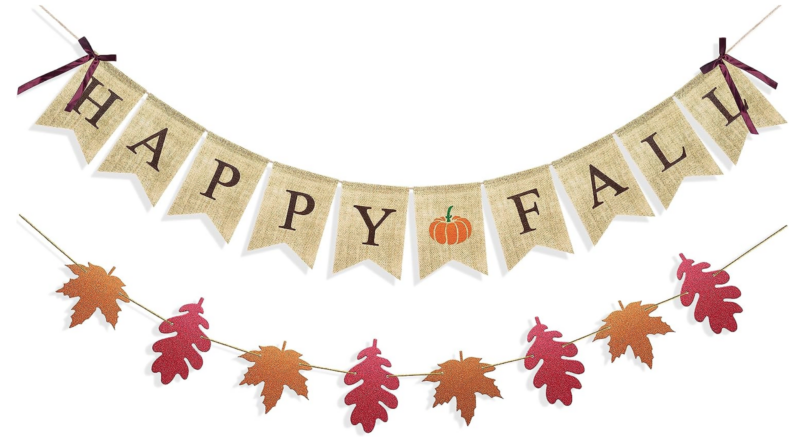 I am a huge fan of sweet banners for season decor. They look so cute on a mantel and are a piece of cake to store. I place them in a ziplock and have a small file box that hold all of the decorations. This one is $10.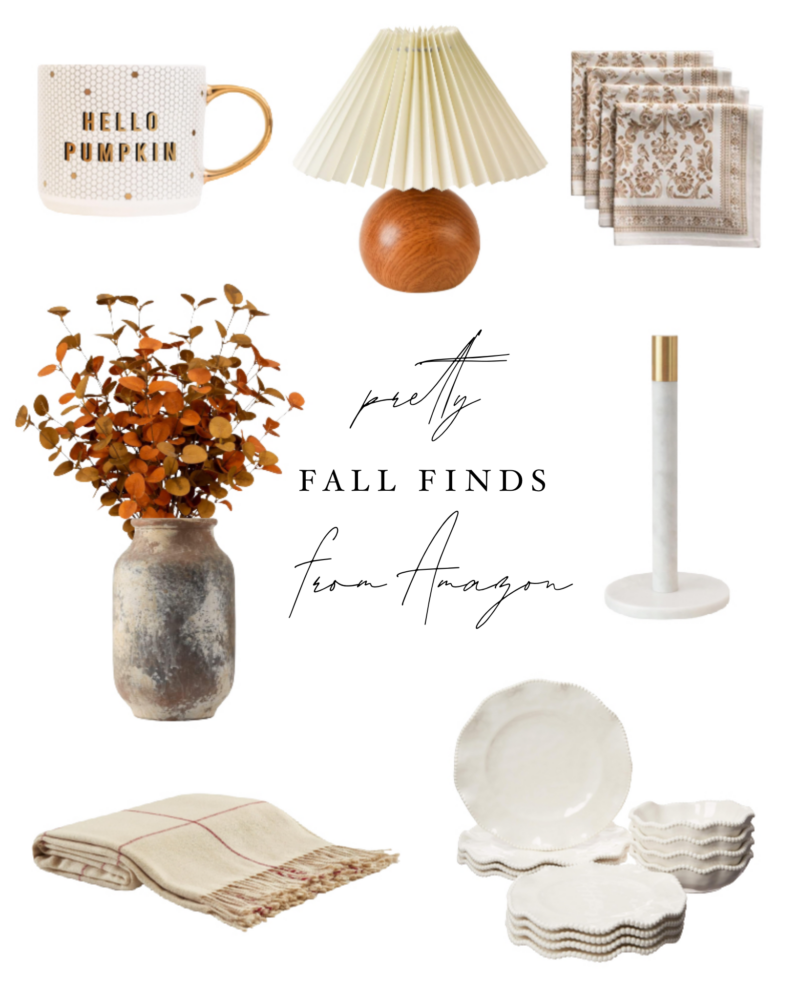 In case you missed my Monday Wrap Up post, I shared this round up of pretty fall finds.
BACK IN STOCK & LIGHTING SALE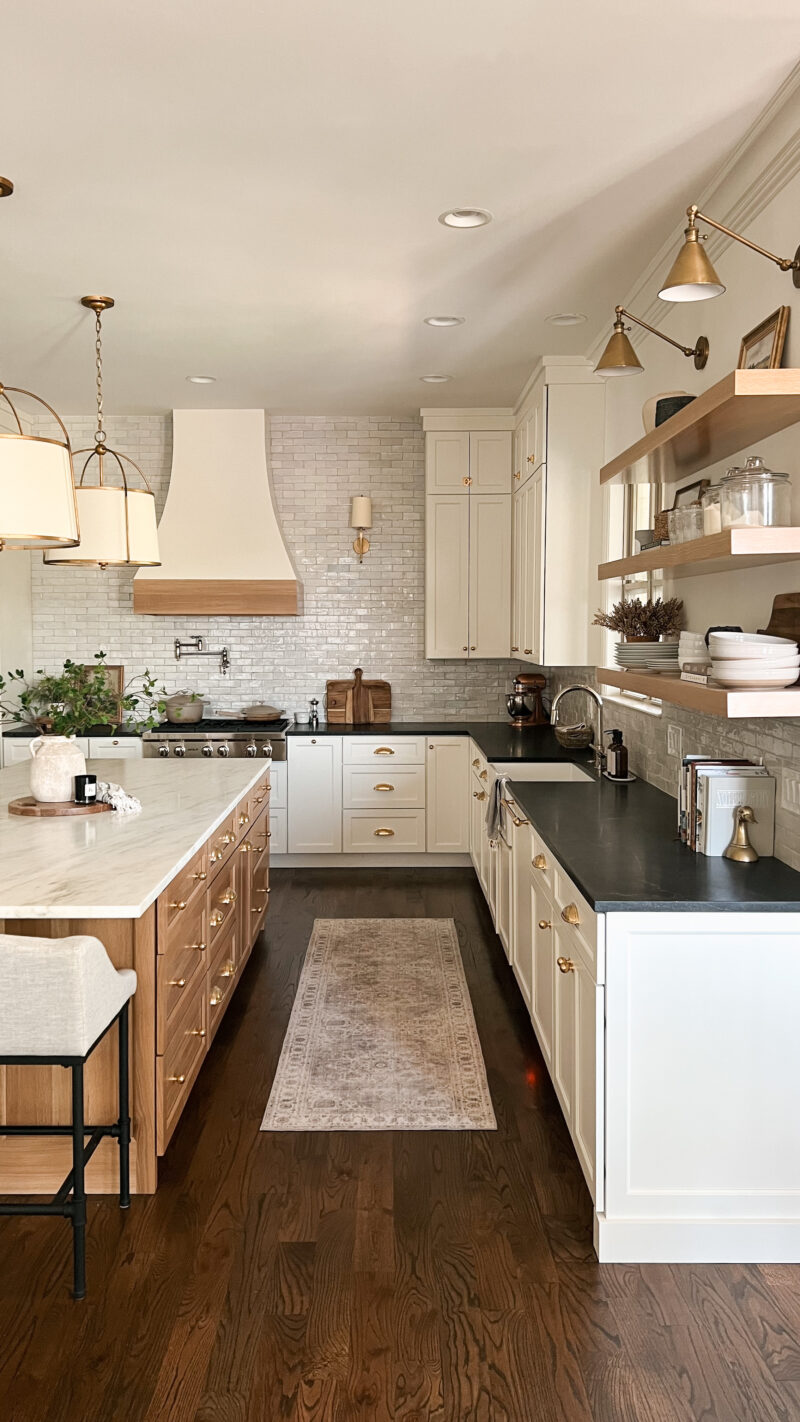 Our kitchen runner (we absolutley love. .. .doesn't slide around and is washable) is back in stock. Our pendants are on huge sale. They were over $500 and are now $232 each. I think they are about to discontinue them so it's a good time to shop if you have had your eye on them. Our faux green stems can be found here.
GLASS SIMMER POT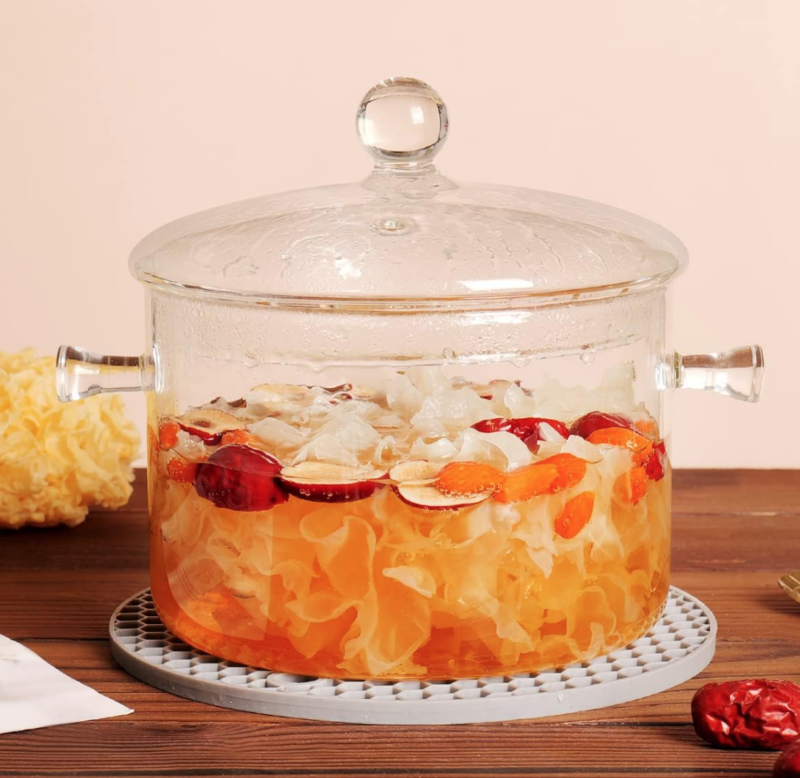 Speaking of Fall, I love having a simmer pot on the stove to fill the kitchen with a yummy scent. But i've been using one of the pots I cook with so I just ordered this glass simmer pot. Will be so pretty to see the fresh oranges and rosemary inside. (shared a simmer recipe and printable for a hostess gift here)
This is another fun version of a glass simmer pot.
NEED A PRETTY FLUSHMOUNT?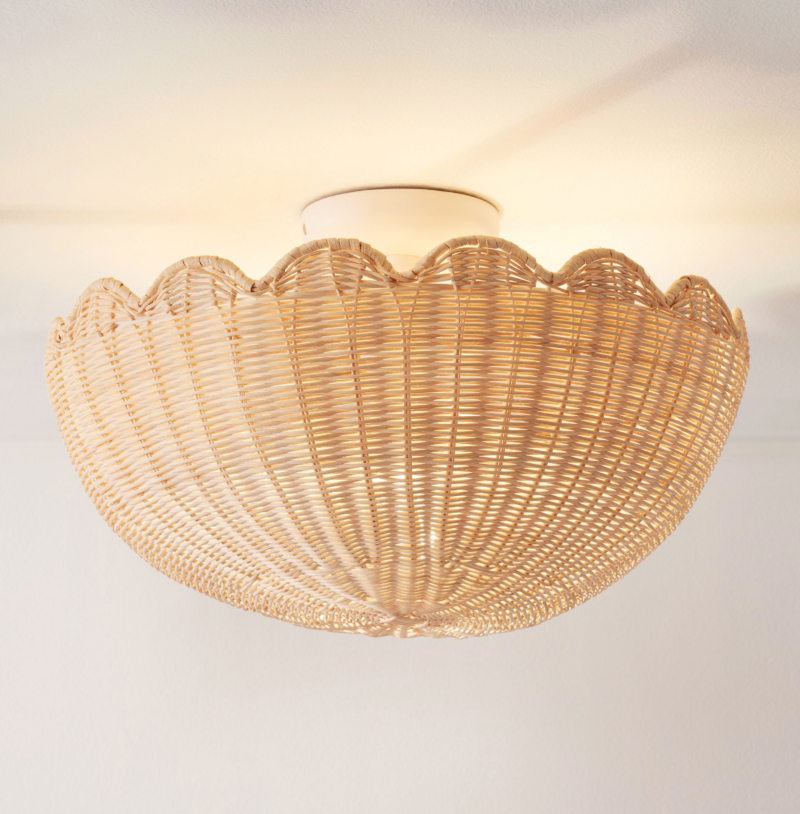 A friend of mine is decorating her daughter's room and we just ordered this light. So pretty. It's great if you have lower ceilings and still want something beautiful. Adore this one.
PRETTY CANVAS SET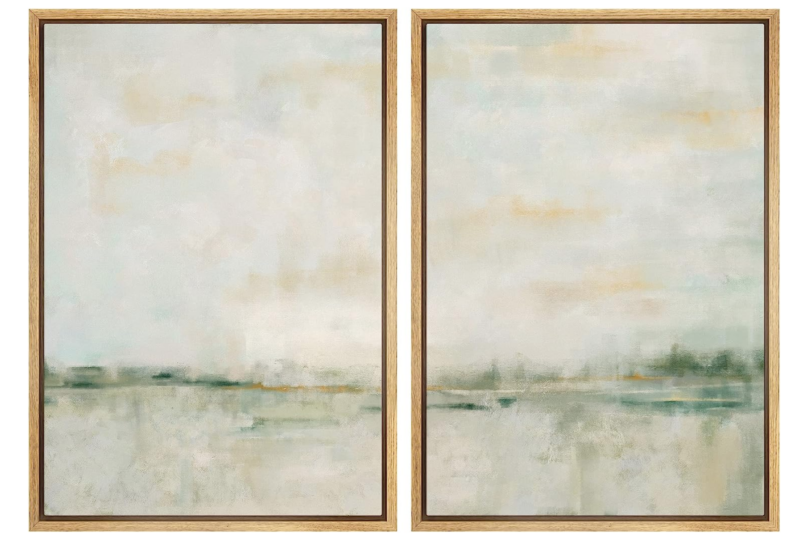 We ordered this canvas set for our guest room to hang above this table. I love the soft muted colors and light wood frame.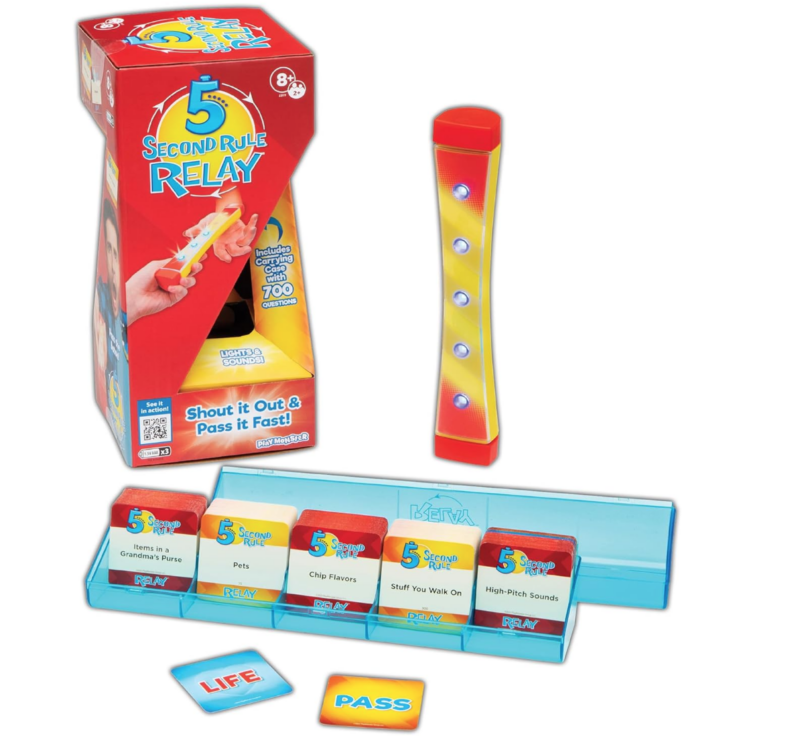 Have you seen this game? It's absolutely hilarious. And if you have a competitive family like I do, it's a great one to add to your collection. Plus I feel like it's great for any age and mixing ages.
Here's to a wonderful weekend with your people. See you back here on Monday. And if you would like to join us with a newsletter subscription (I share first looks and from the heart) you can do so below.