Are the temperatures crisp where you are? It feels so nice to be under a cozy blanket. We are gearing up for a football watching party, hockey practice and some home projects. Not sure how it all fits into one day but we will give it the old college try. Grab a warm cup of coffee or tea and let's jump into Saturday Shopping.
SOCIAL THREADS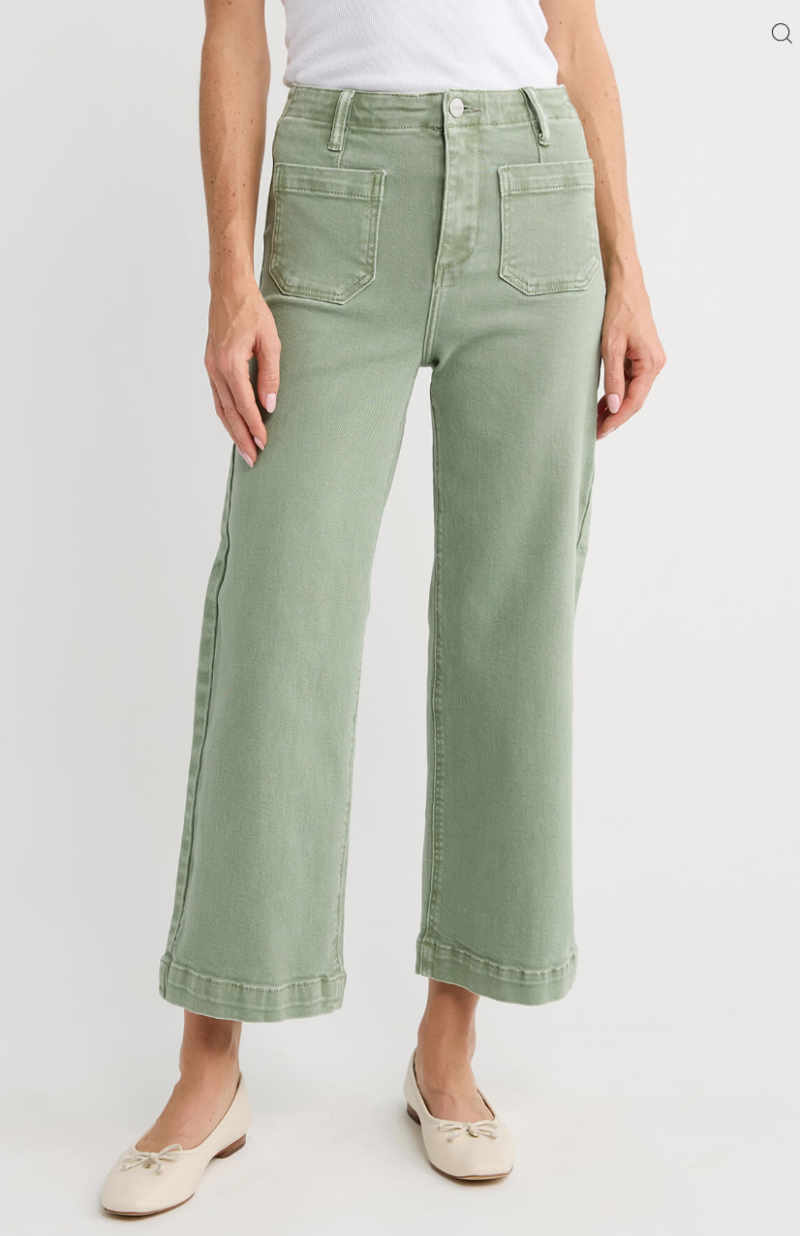 These olive jeans were last week's best seller. I love how roomy they are in the waist . . . not tight at all.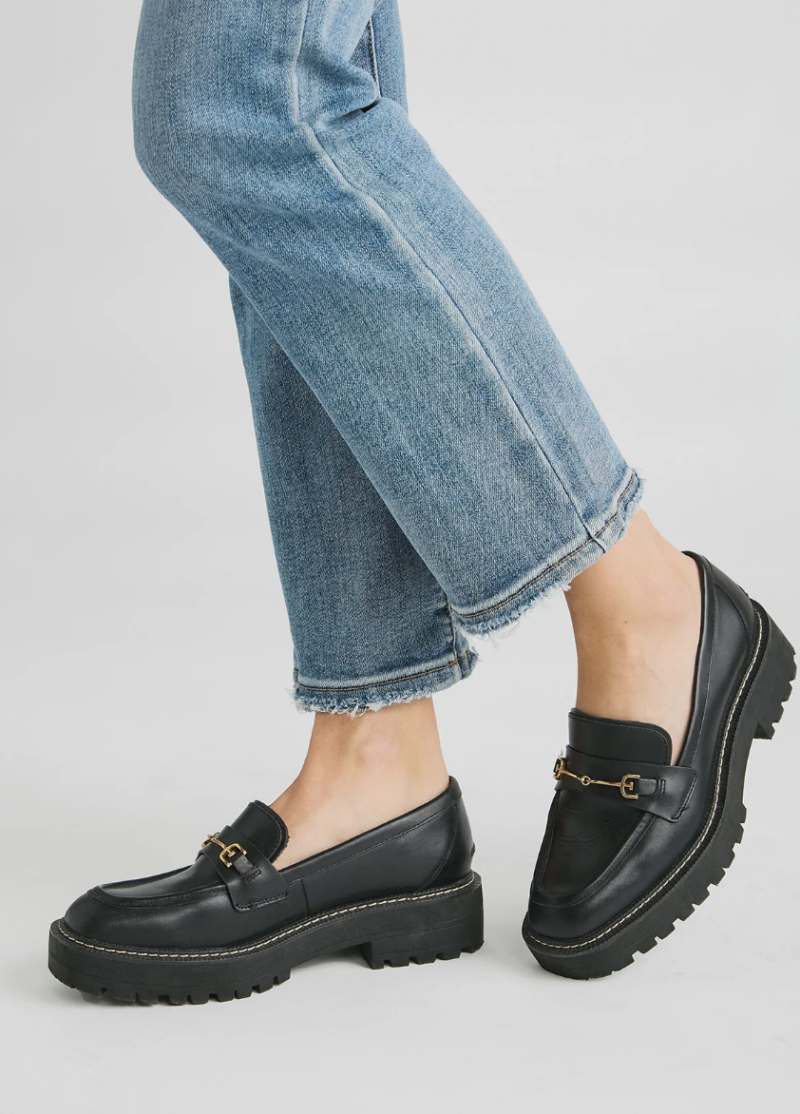 The chunky black loafer is so in this season. Love this pair.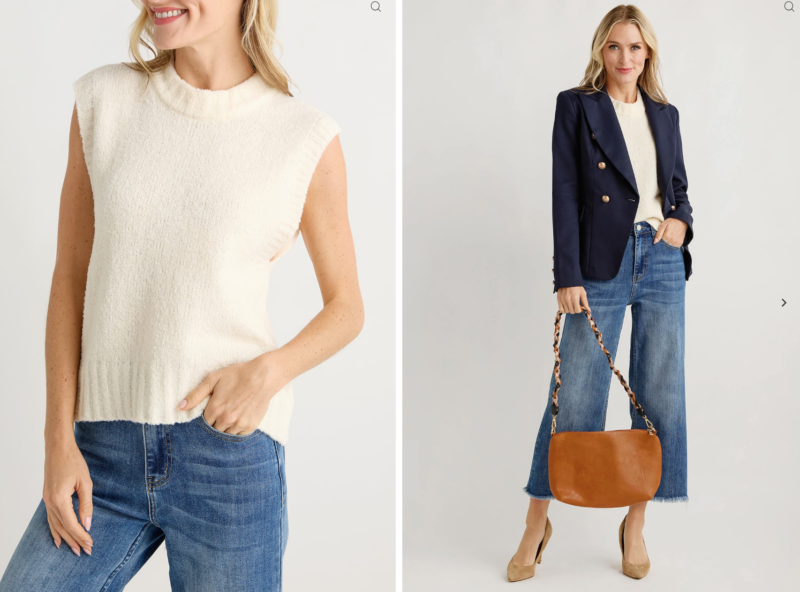 Such a great sleeveless sweater as we transition into a new season. And great layered under the blazer. The jeans are also darling.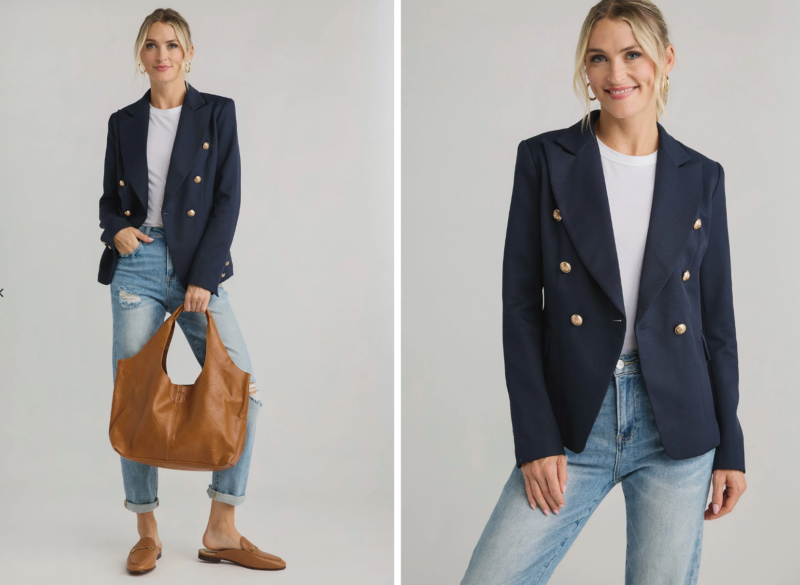 Another look at this blazer. A style that is always classic. (Denim and bag)
ANTHRO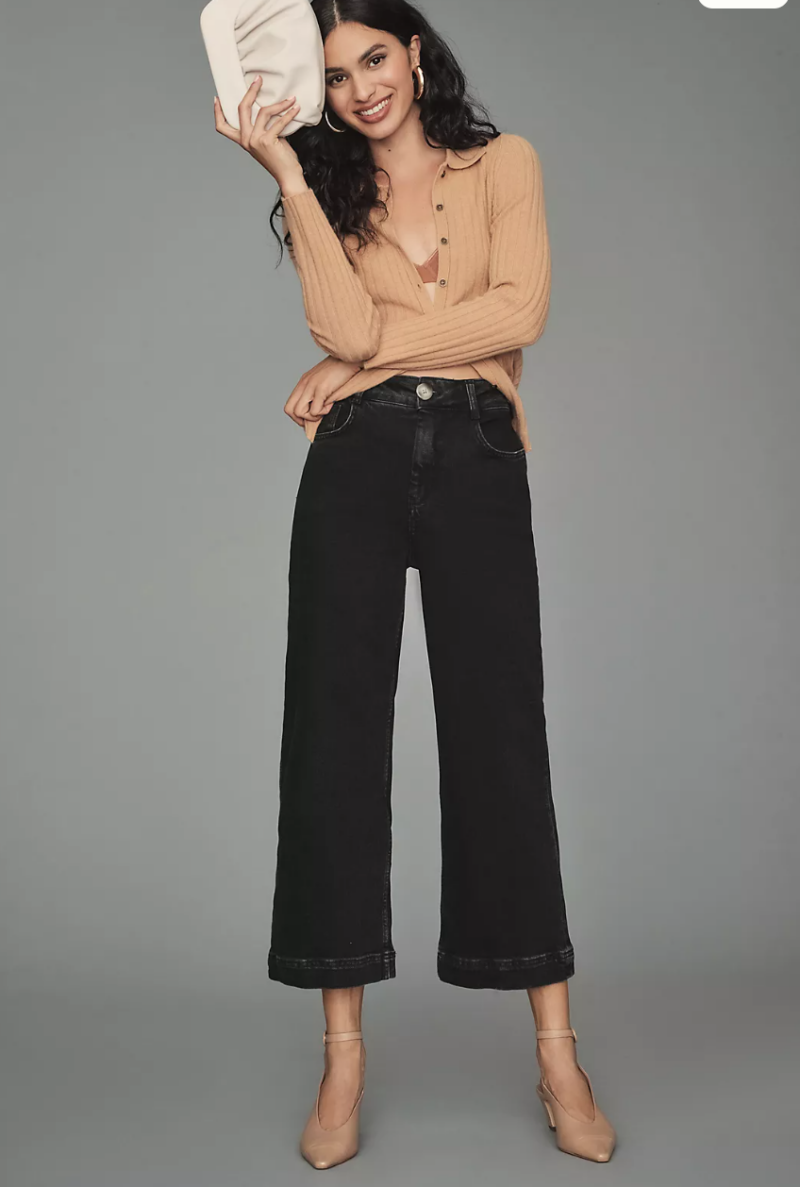 These cute wide legged cropped black jeans are on sale.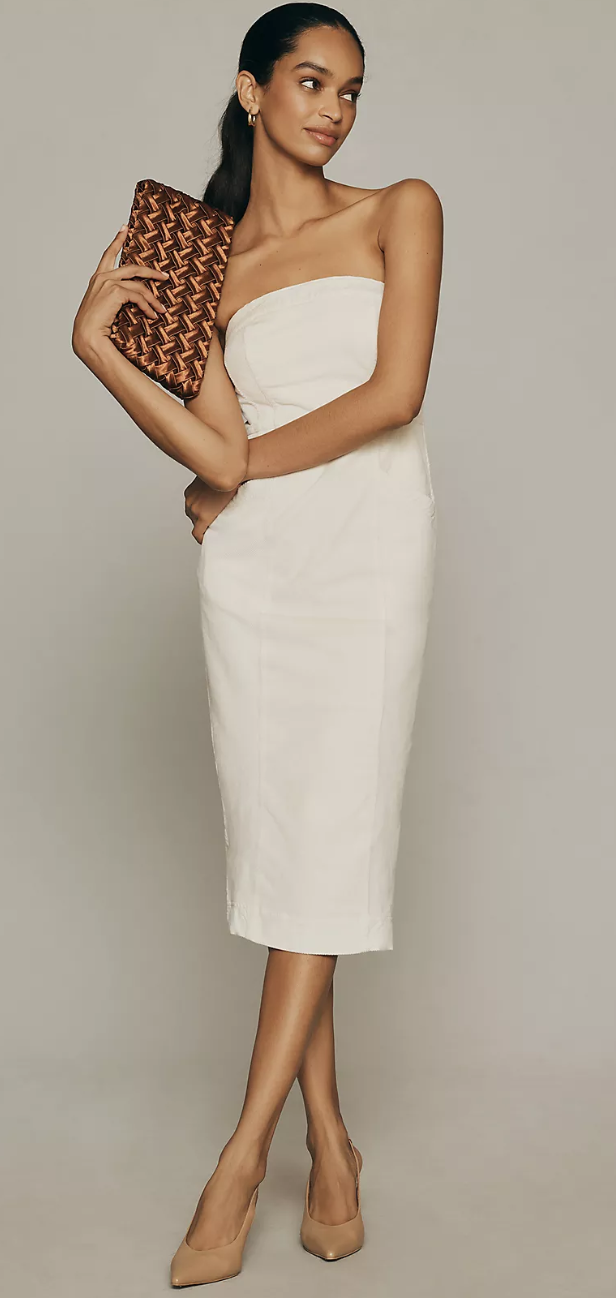 Oh, yes please! Strapless corduroy dress. I love this. It also comes in a deep blue color.
FOR HIM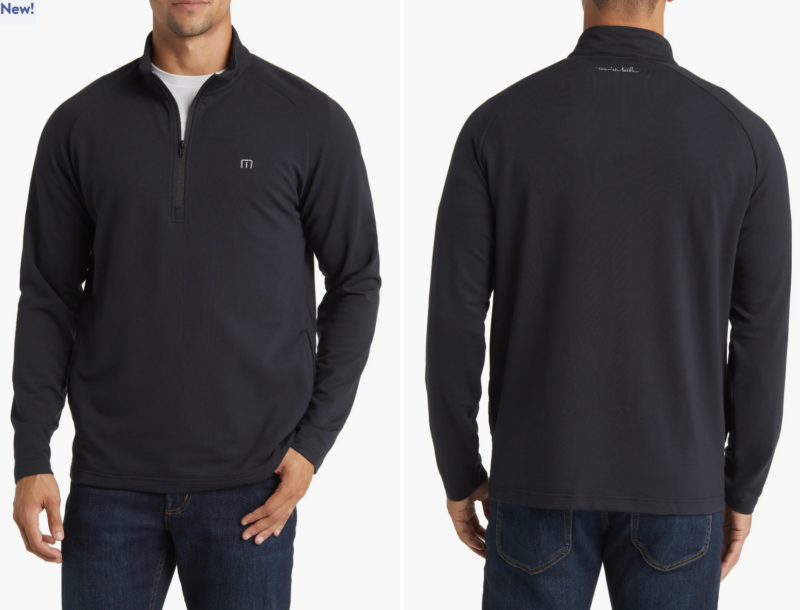 As the holidays approach, I wanted to share this quarter zip for him. My husband loves this and the quality is great.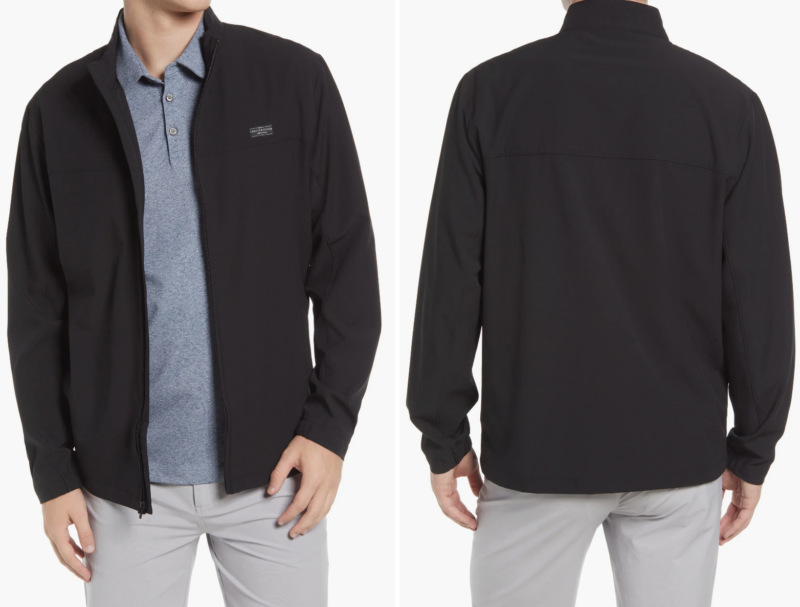 I gave this jacket to him last Christmas and it's been great. He rarely gets super cold so I lighter weight jacket is perfect.
HOME DECOR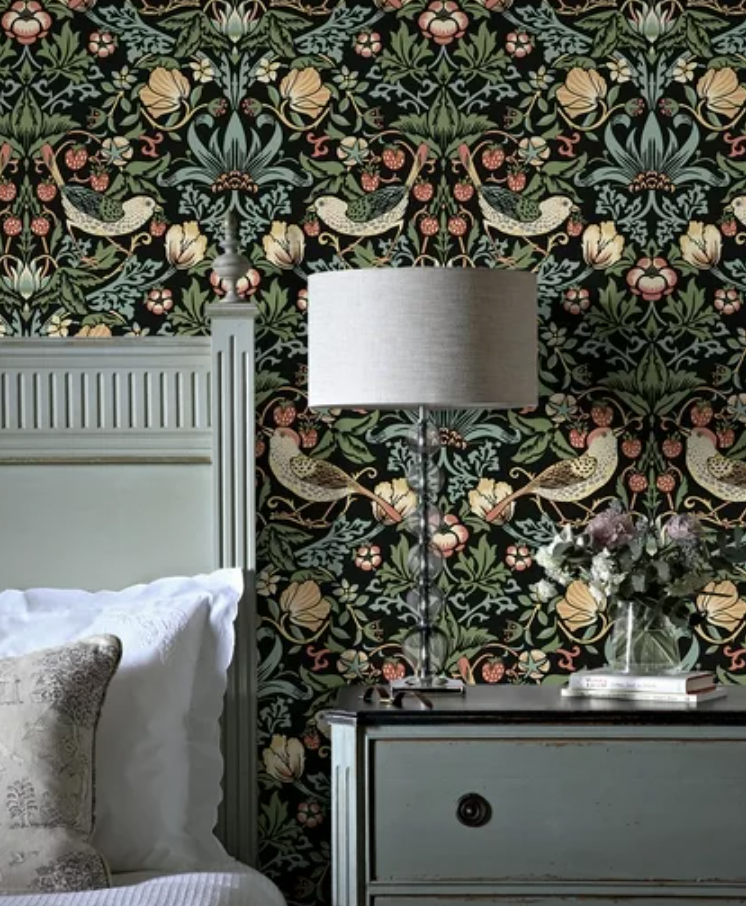 I stumbled upon this peel and stick paper. It's gorgeous and so similar to the VERY high end version. It comes in three color tones and is $35/roll. So good. I recently used a peel in stick in our guest room closet.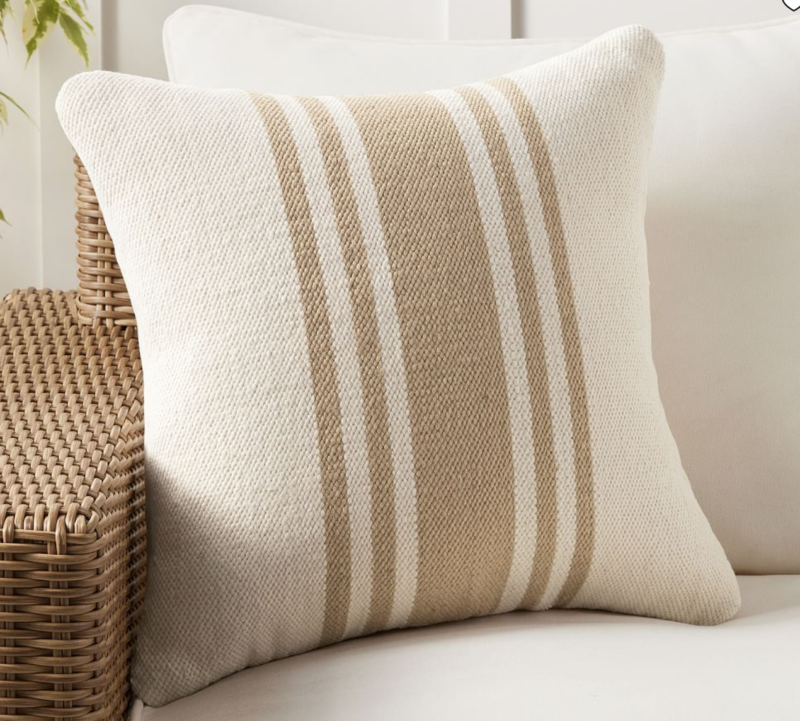 Heads up that a lot of these pretty outdoor pillows are on sale. We are using our outdoor space more than ever during the Fall.
HOSTING THANKSGIVING?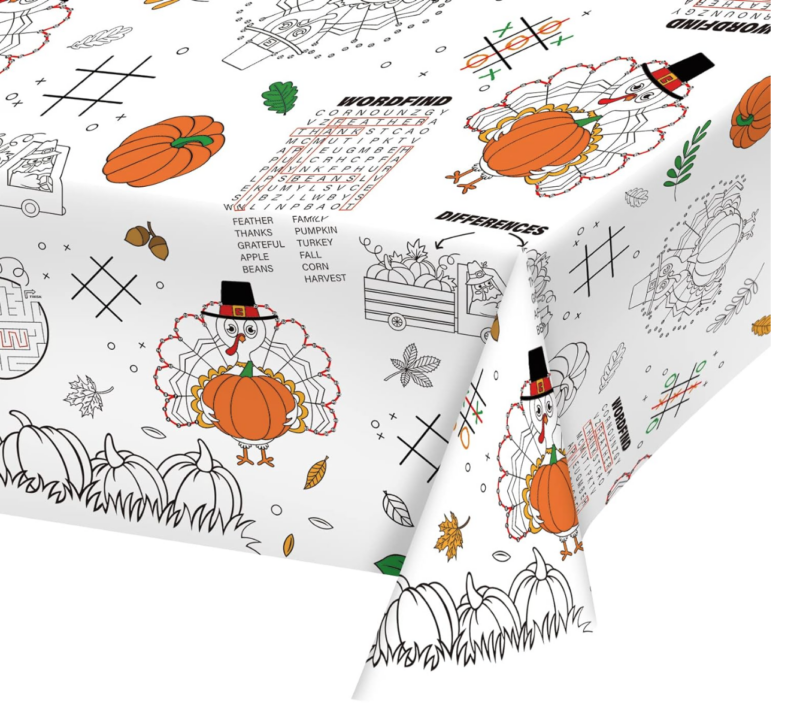 Nothing better than the kids being able to color and have fun during dinner. This tablecloth is wonderful to have to keep the kids engaged and happy. They also have a placemat version which could be more convenient.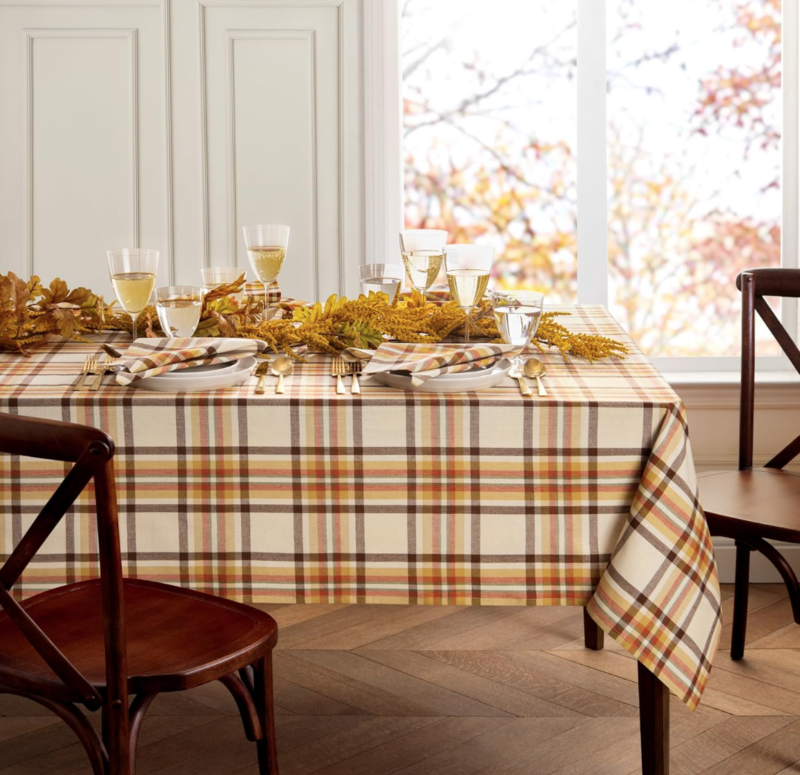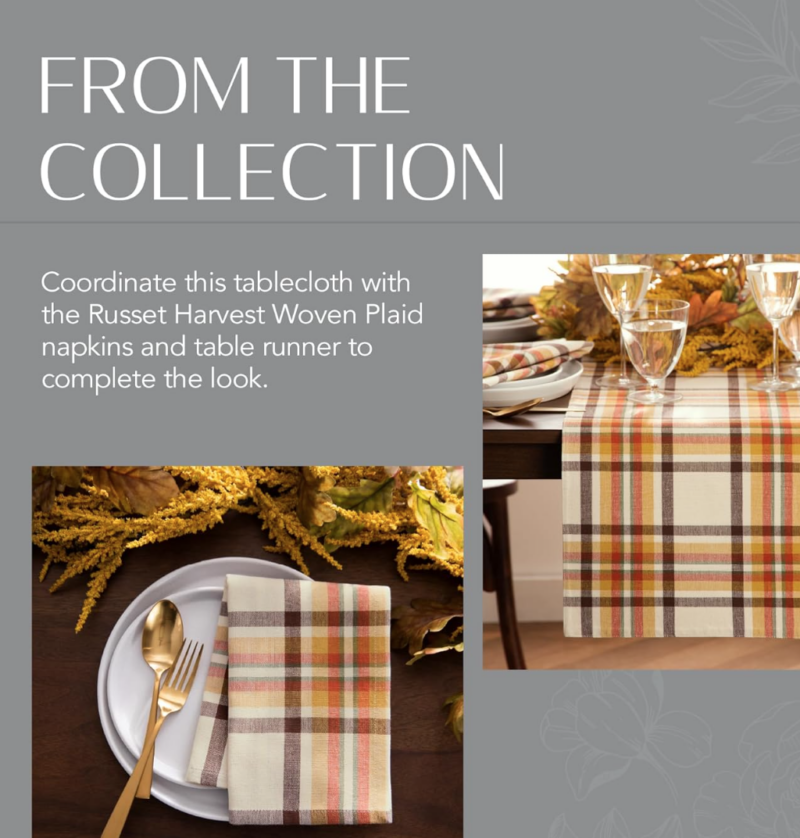 Sort of obsessed with this whole collection. A warm plaid is so welcoming for Thanksgiving. There are tablecloths, runners and napkins so you can choose what would work best with your setup.
I love gold flatware and this set has great reviews with good customer photos.
I have a gray version of this and love it. It's wrinkle proof, cleans so well and is a wonderful tablecloth.
HOLIDAY PIECES
This tree arrived and so I wanted to share. It's the same look as my garland. I just love how realistic look it is.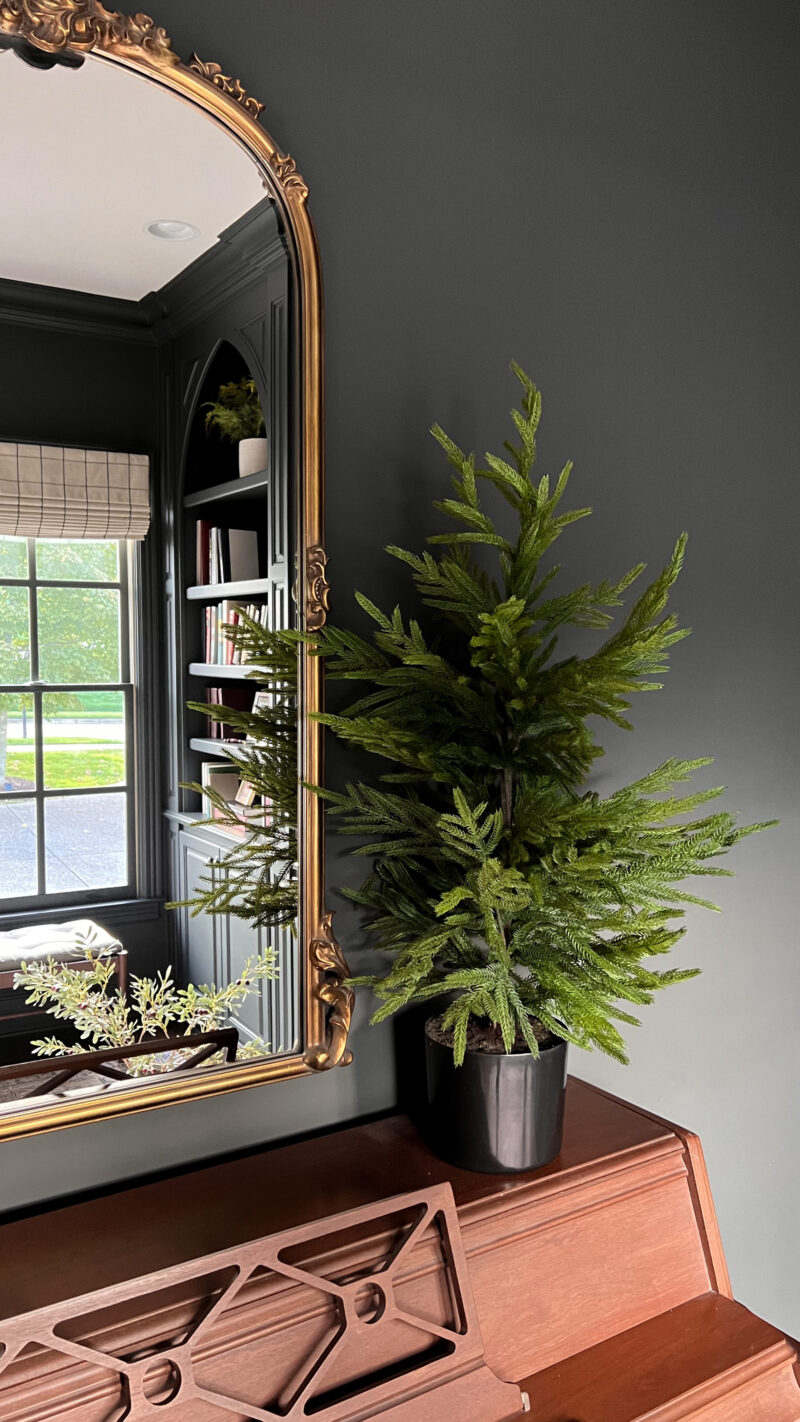 It's a great size for on top of a buffet or side table. I will place it in a woven basket during the Christmas season.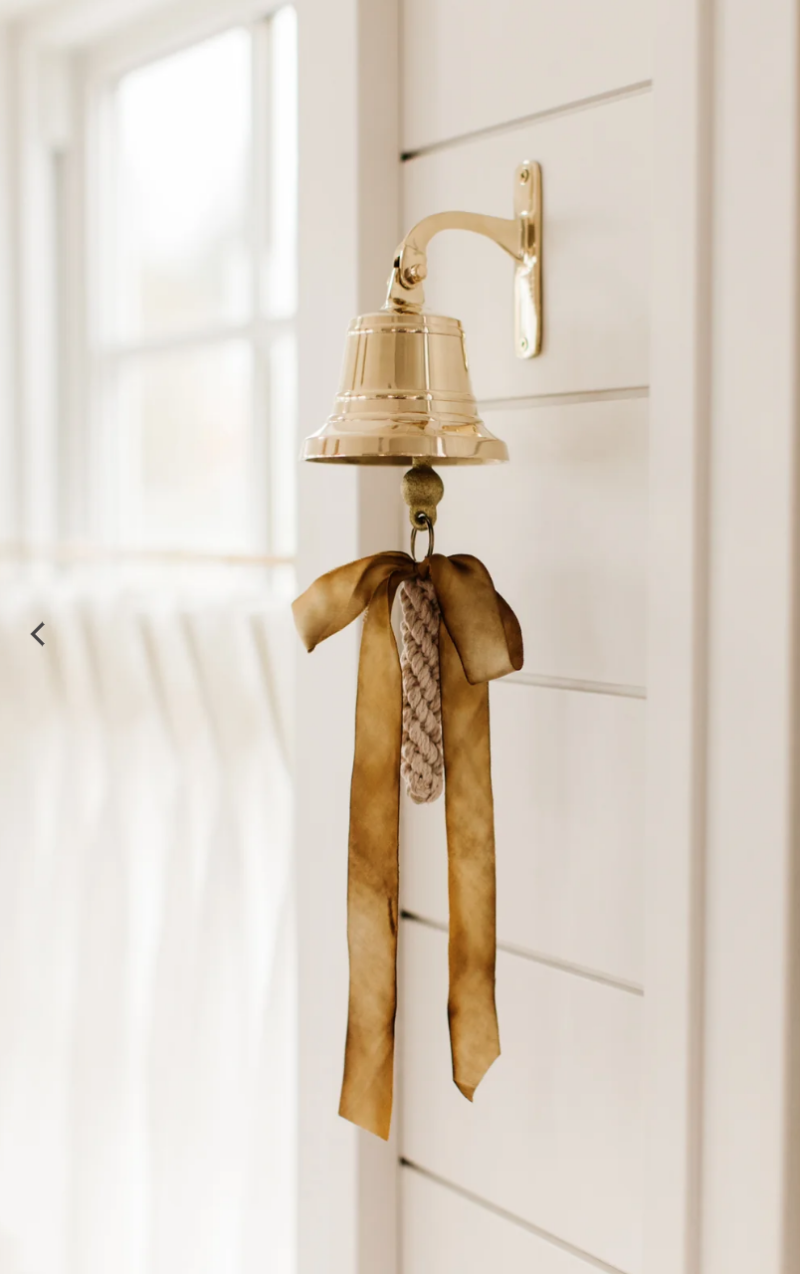 So in love with this dinner bell I ordered it immediately. My mom had a dinner bell that she would occasionally ring when it was dinner. This reminds me so much of that. It's currently 20% off with code: ANNIVERSARY and comes in two sizes. Can't wait to hang ours.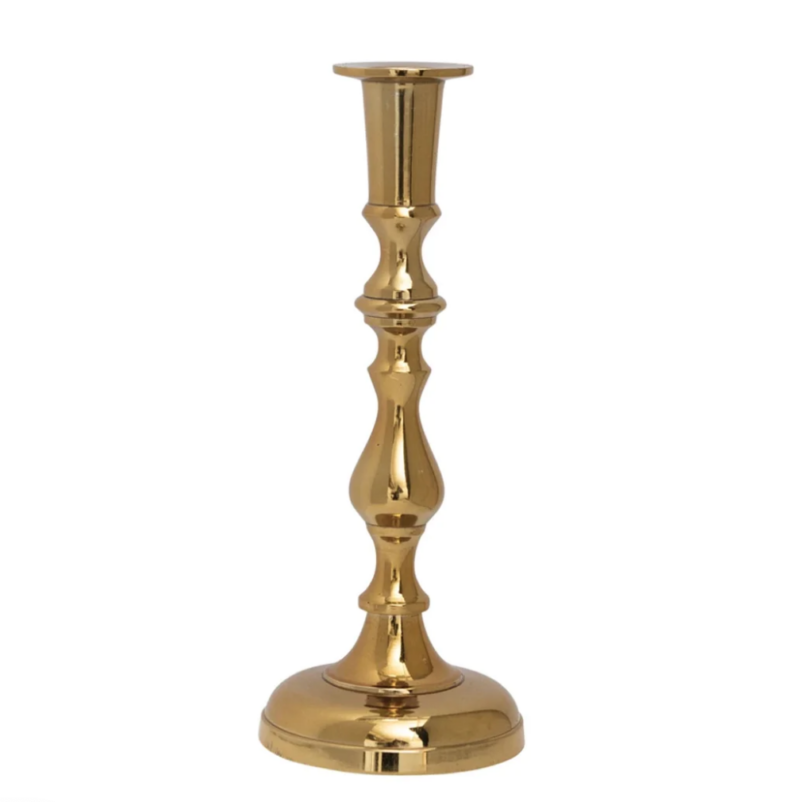 I was so happy to see Monika is carrying these. I have a vintage set from my parents that I treasure. These are almost identical. Such a classic look. I keep mine on my dinner table year round. (20% off).
ON SALE
Heads up that our cordless leaf blower is on sale. Boy do we love this (even more now that the leaves are all staring to fall).
SO THANKFUL FOR AG1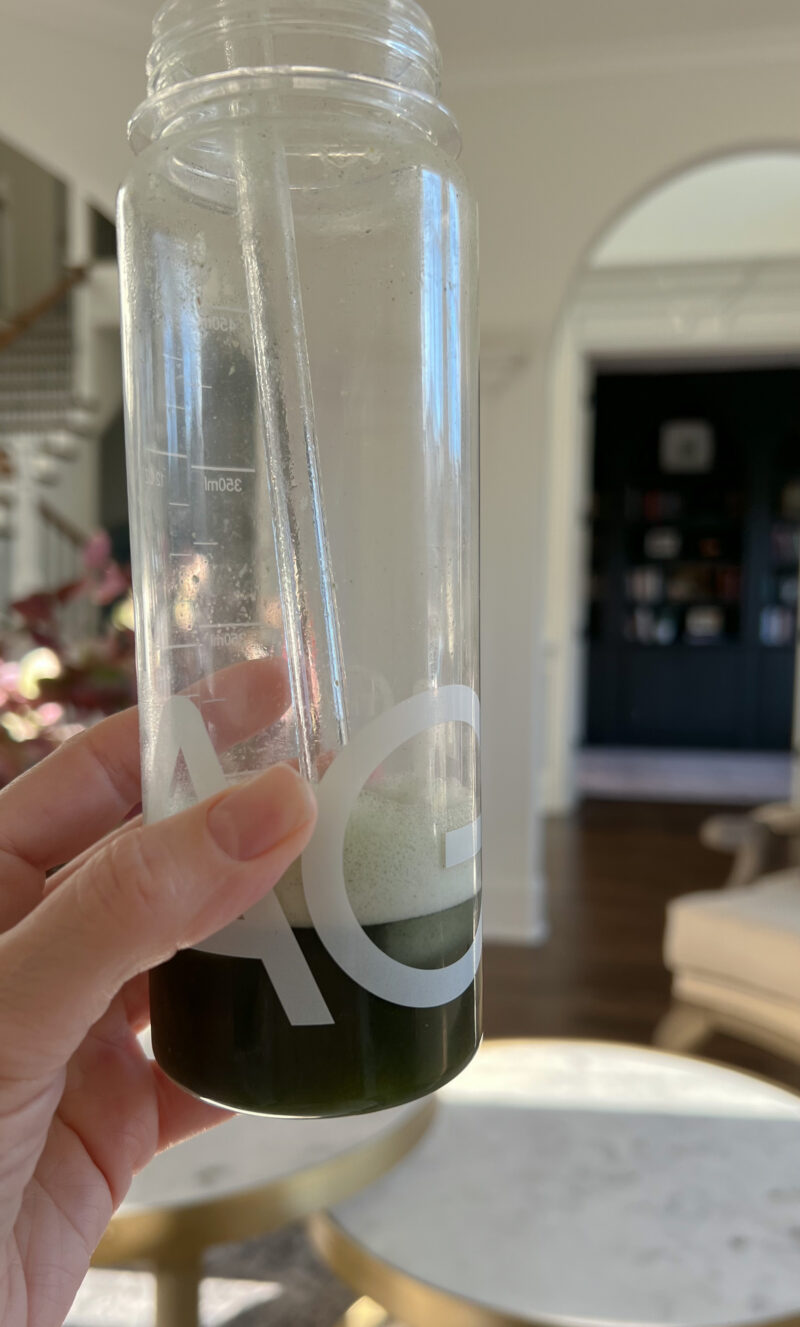 Life gets overwhelming very quickly. Two things I am huge on are moving my body and never skipping my AG1. Even when I travel. And if I do skip it, I feel it in my energy level. My husband is now on board because he has seen the benefits. I don't worry about taking a million supplements, vitamins or pre/probiotics because this drink as it all. It supports the immune system as well as gut and brain health (high on my priority list). If you use my link you'll receive 5 travel packs and free vitamin D. Try it here (90 day money back guarantee).
Thanks you for stopping in to do a little Saturday Shopping with me. We are off to enjoy the last couple of days of Fall break. Not ready to get back into a schedule, that's for sure. But I do have a couple of fun DIY projects I am about to tackle. Enjoy the day with your loved ones. Squeeze them tight.