I hope you had a wonderful week. This is my favorite time of year to host because of the fall leaves and temperatures. Having said that, it looks like we have lows in the twenties next week. I better break out the coats and gloves. This week I'll be starting to share some of my holiday gift guides. If you have a particular age group that you struggle with, please let me know. Grab a cup of hot tea or coffee and let's jump into a little Saturday Shopping.
SOCIAL THREADS
This pretty blouse has Thanksgiving vibes. Would be pretty with denim or ivory pants for the upcoming holiday.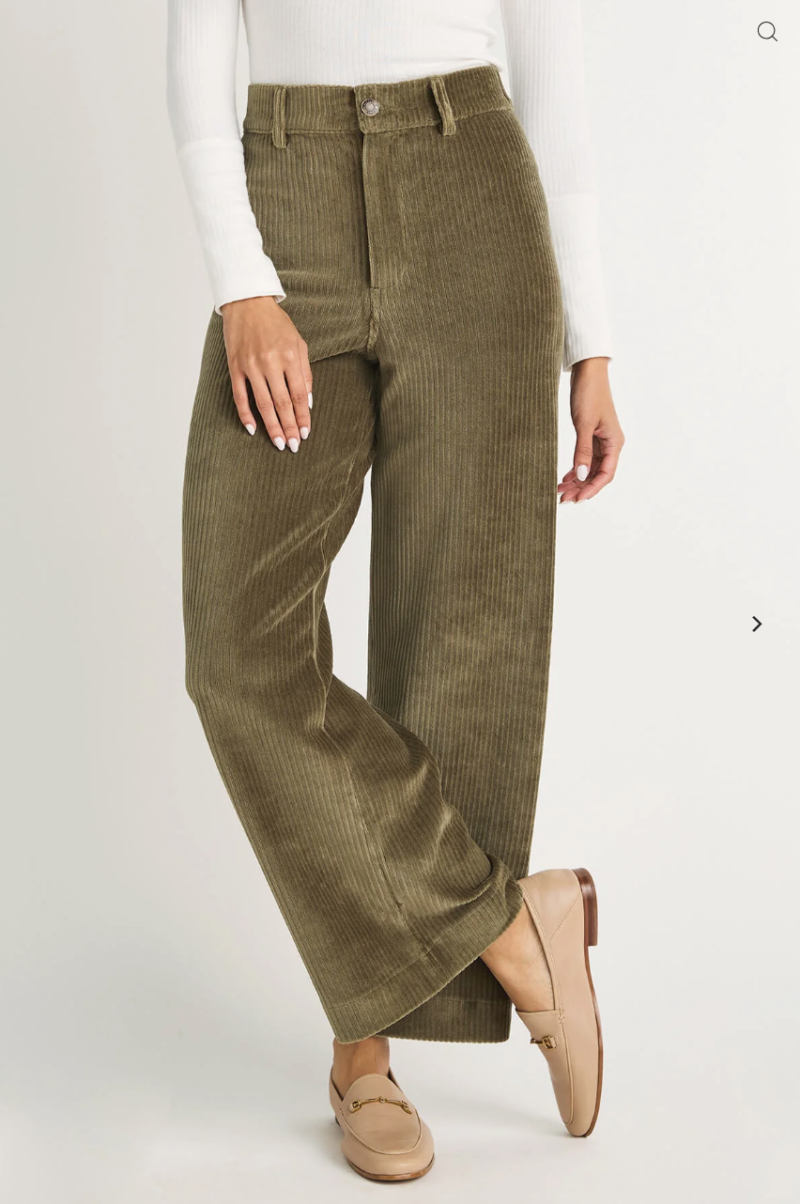 Love a great pair of cords and these are so good for the colder season. Especially this green color.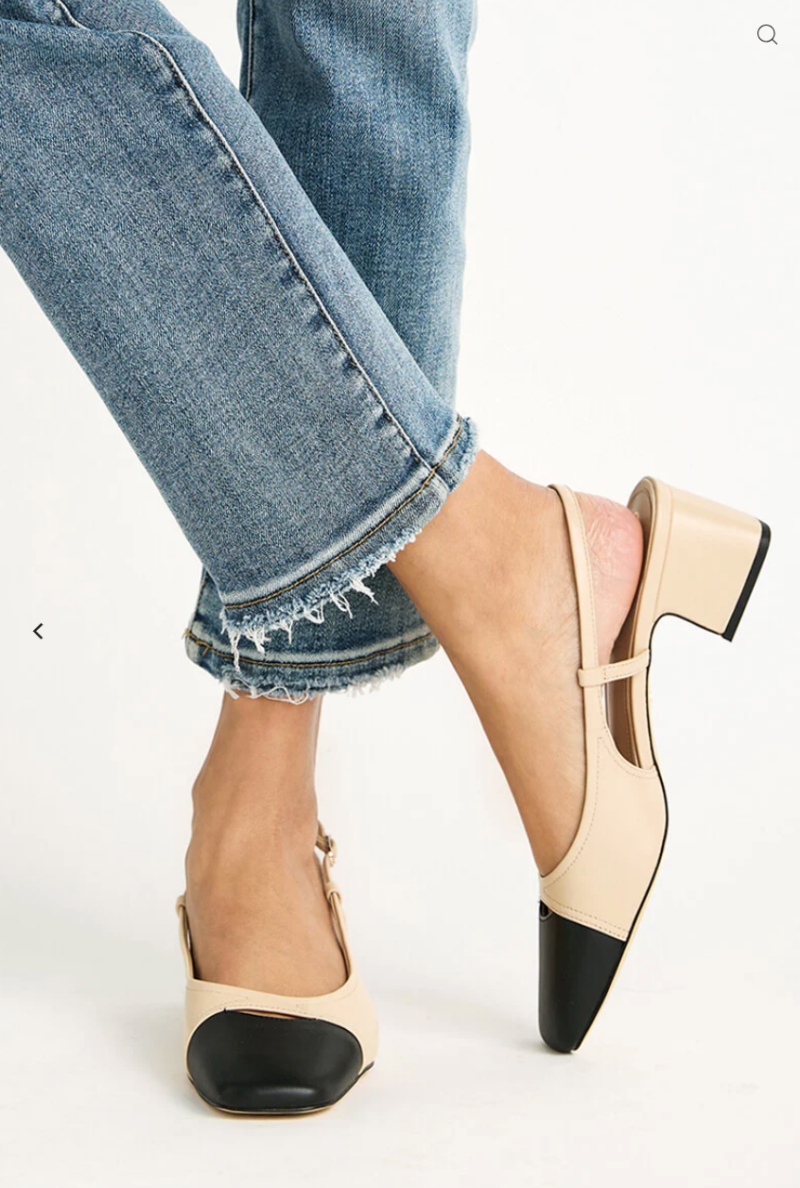 These are so darn cute. I like that they have just enough of a heel to dress up an outfit but still be comfortable.
Pretty cardigan for fall. Love those buttons.
ANTHRO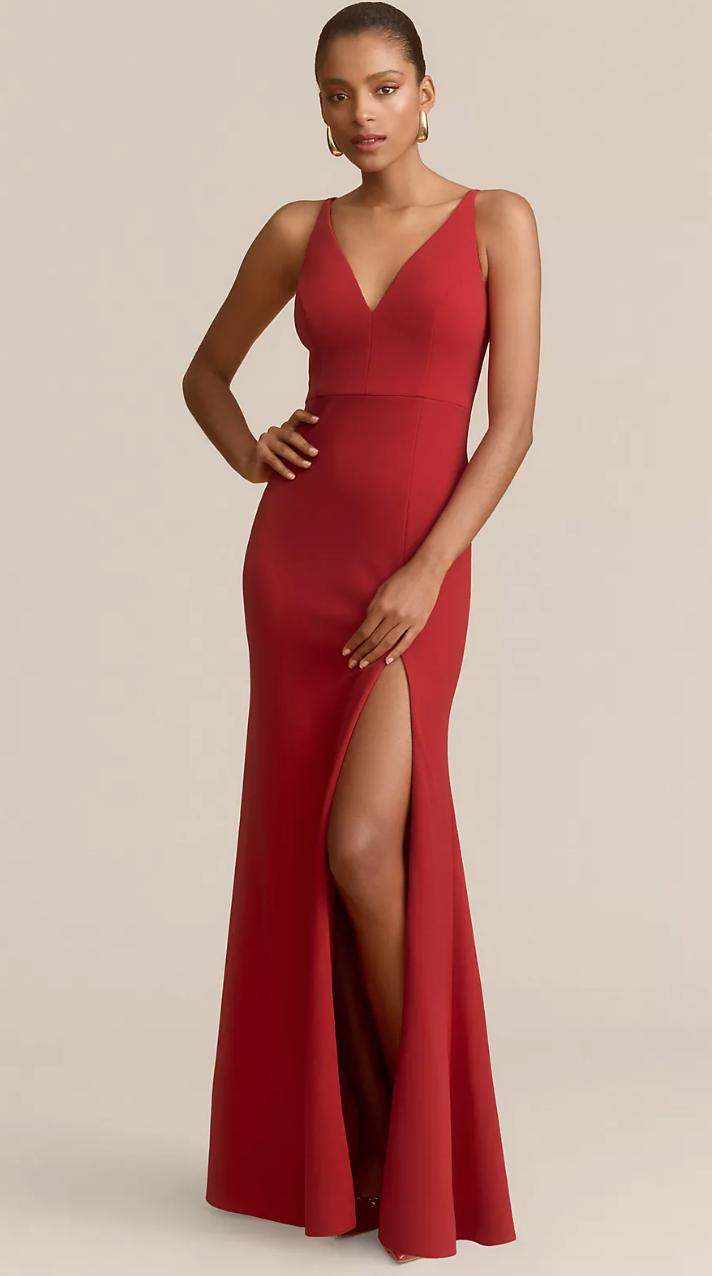 If anyone has a formal event coming up, this is a show stopper. WOW! So elegant and sexy at the same time. Gorgeous dress.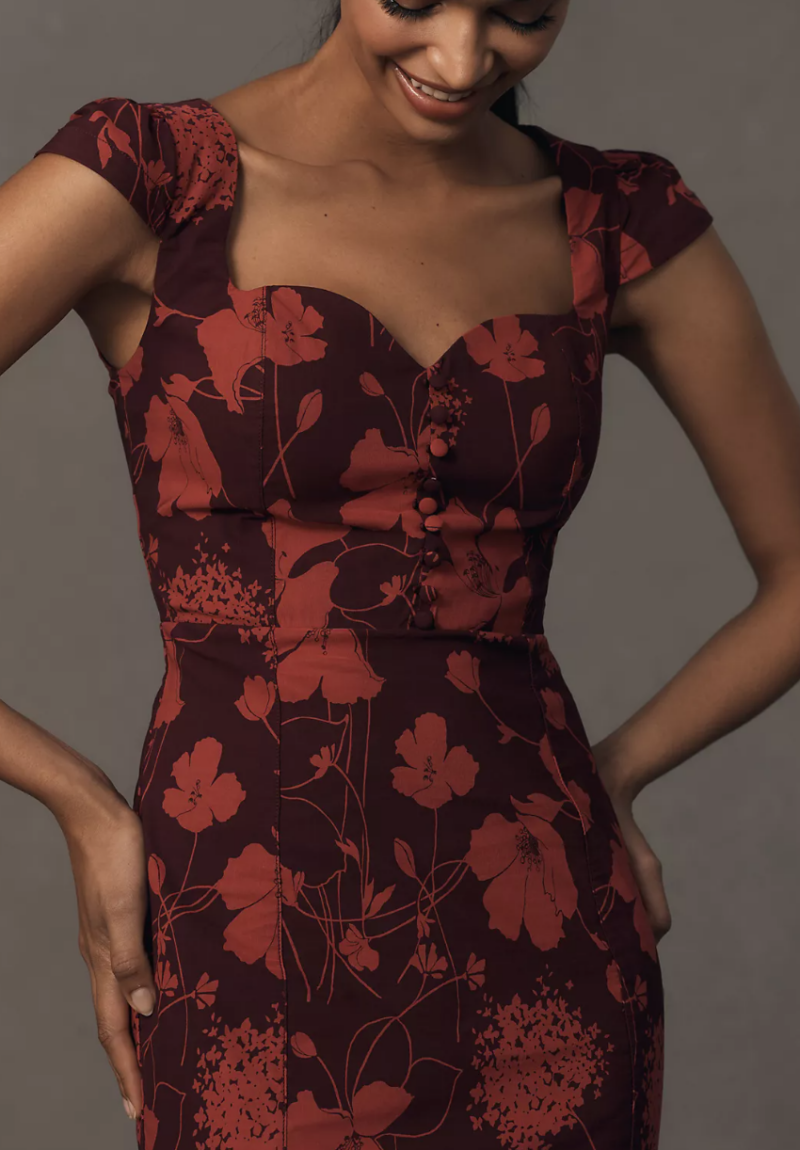 This dress is stunning in person. I tried it on in store. I would go down one size. I am usually a small but thought the xs was best on this.
This dress would be perfect for Thanksgiving if you like to dress up a bit. It's currently on sale and under $40. I love this brick red color.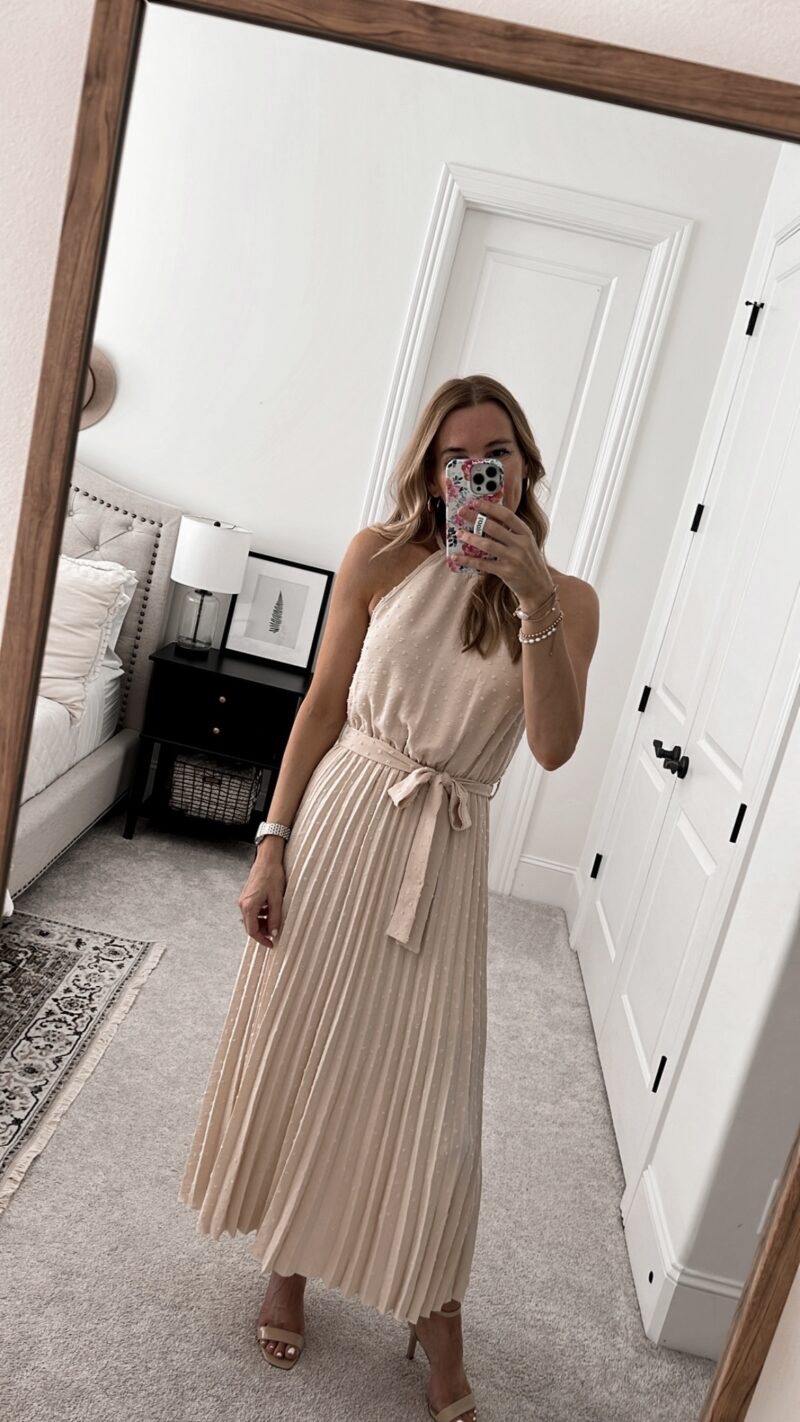 This is the apricot version (more of a taupe). I am wearing the size small and love this dress (likely what I am wearing for Thanksgiving).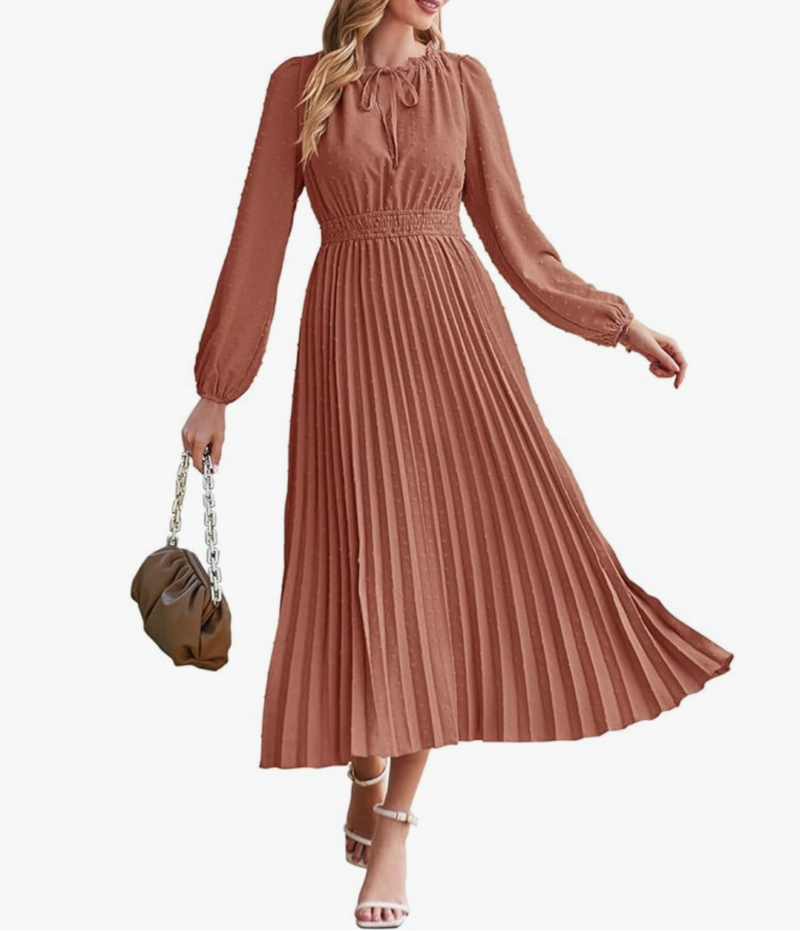 If you don't like sleeveless, this one is a great option.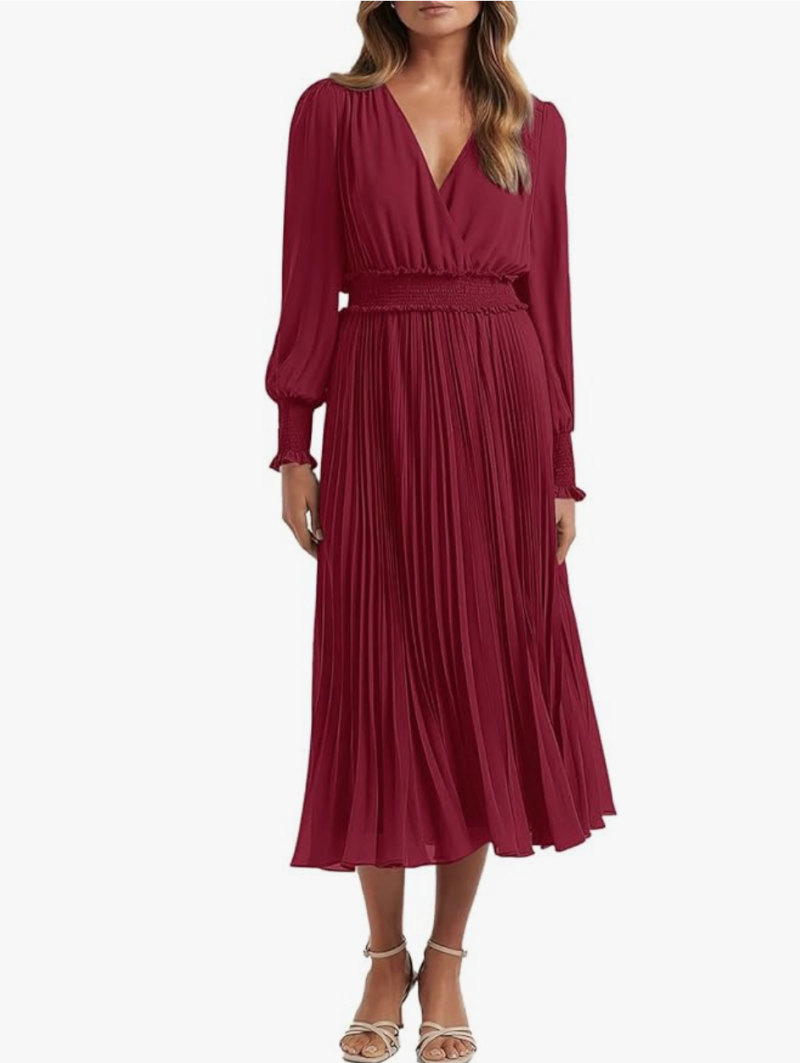 This pretty dress is under $60 and comes in so many great colors.
COAT SEASON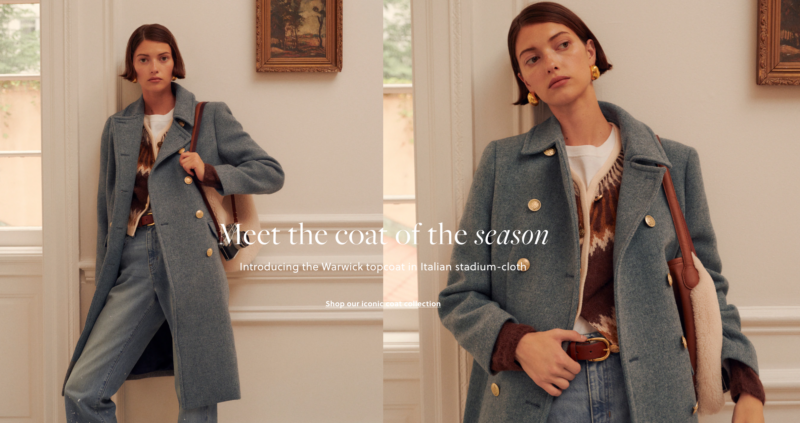 If you are wanting to splurge on a classic coat, this is a beautiful one. It comes in many colors and is such a pretty style.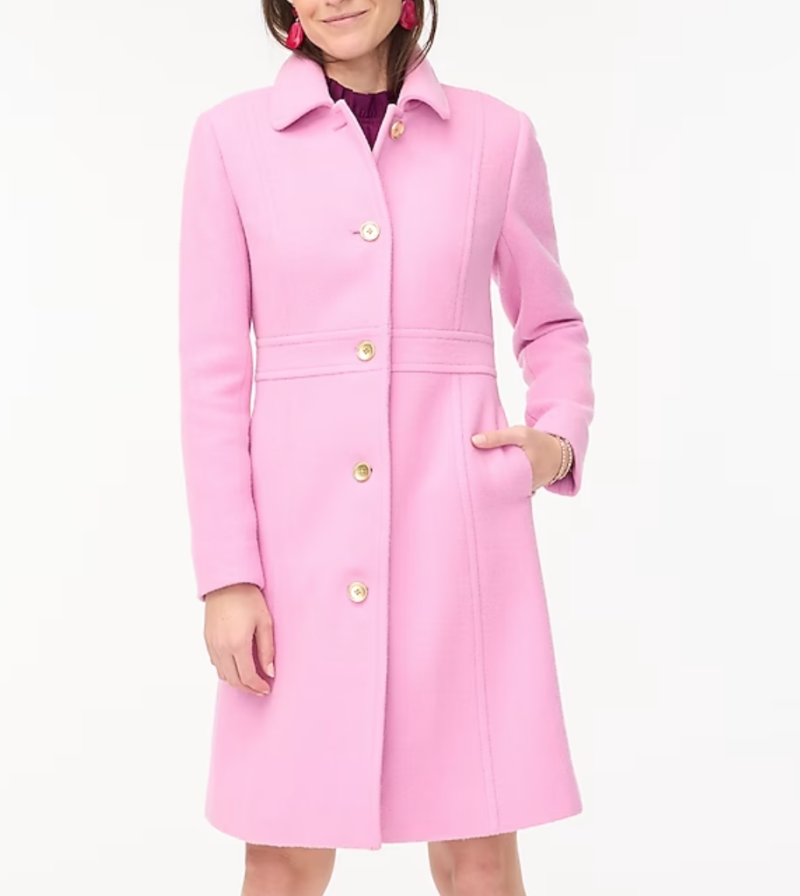 I have this coat in black. I is my go-to during the holidays to wear over dresses or skirts. The cut is great and gives off a Katharine Hepburn vibe.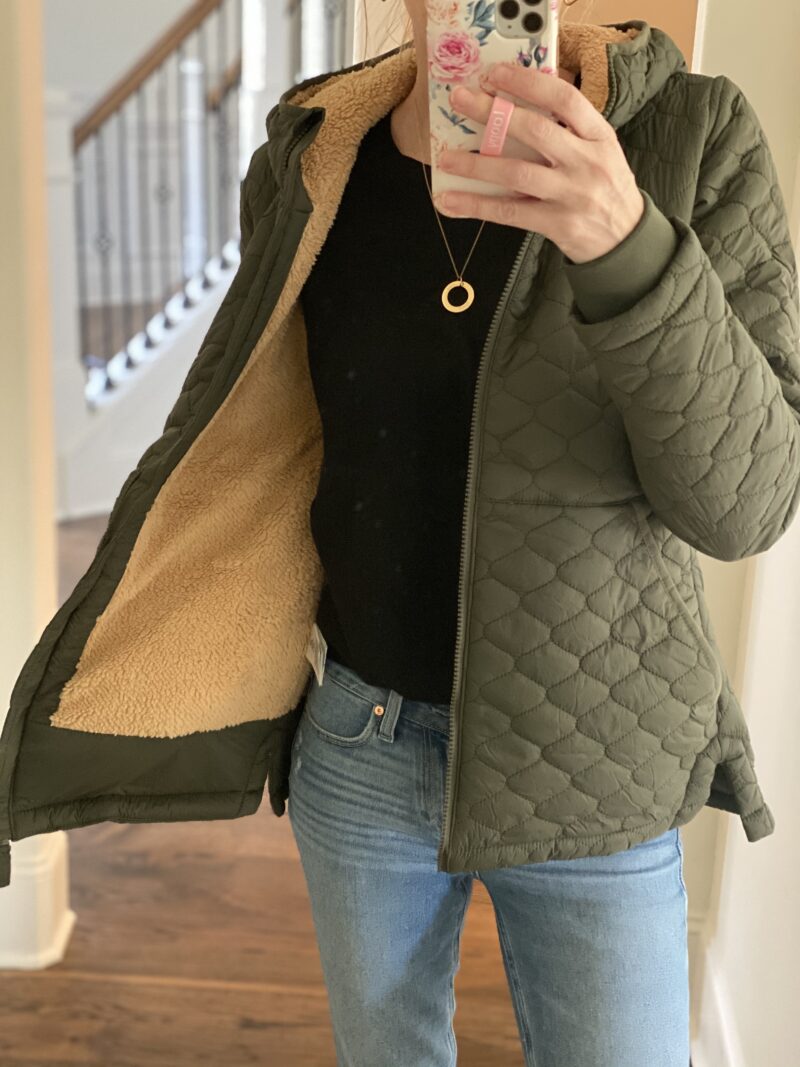 Now that the temps are falling, I will be living in this jacket. I absolutely love this one from Amazon. It's the one I've shared but I always get questions this time of year about it. It isn't bulky but very warm and cozy. I bought the small and have the black one as well (although I wear the green one more often).
Another tried and true winter coat. I have a similar one in two colors. But this sherpa version is darling. Wait until you see the back. Hands down the warmest coat I've ever owned. I LOVE this thing. Especially for the ice rinks.
NORDSTROM SALE
These are 55% off and so good.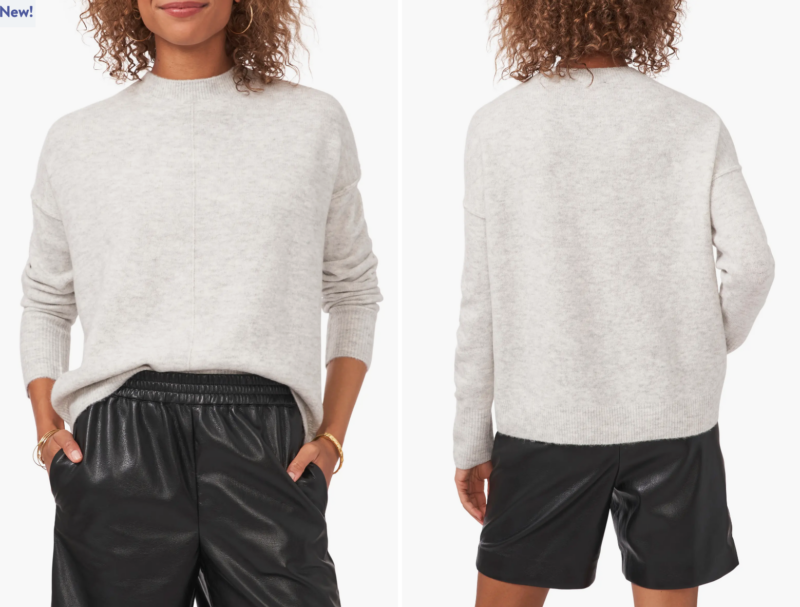 Great sweater and now on sale. Love the seam in the middle.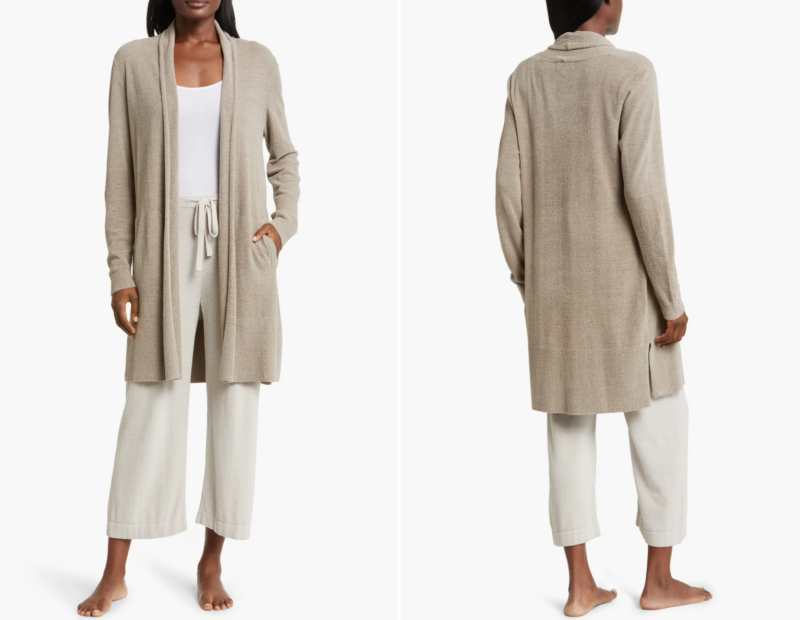 Ahhhh! This Barefoot Dreams cardigan is 55% off. This is an awesome gift idea!!!
Great brand and over 40% off. I like how it cinches in at the waist in the back. Very flattering.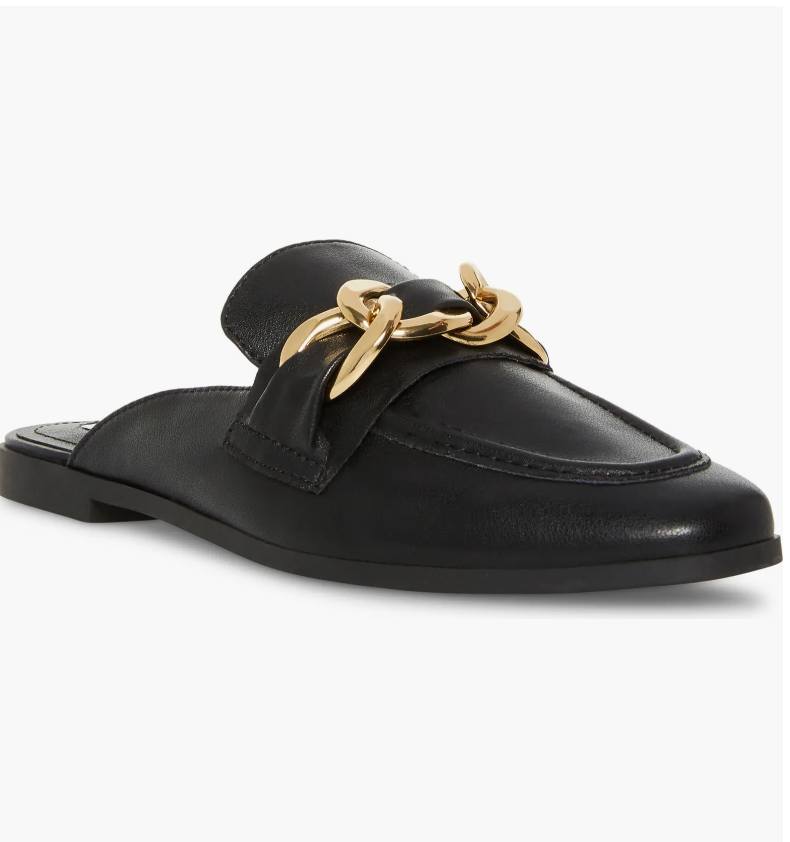 Yes, please. Especially because they are on sale.
LAUNDRY SWITCH UP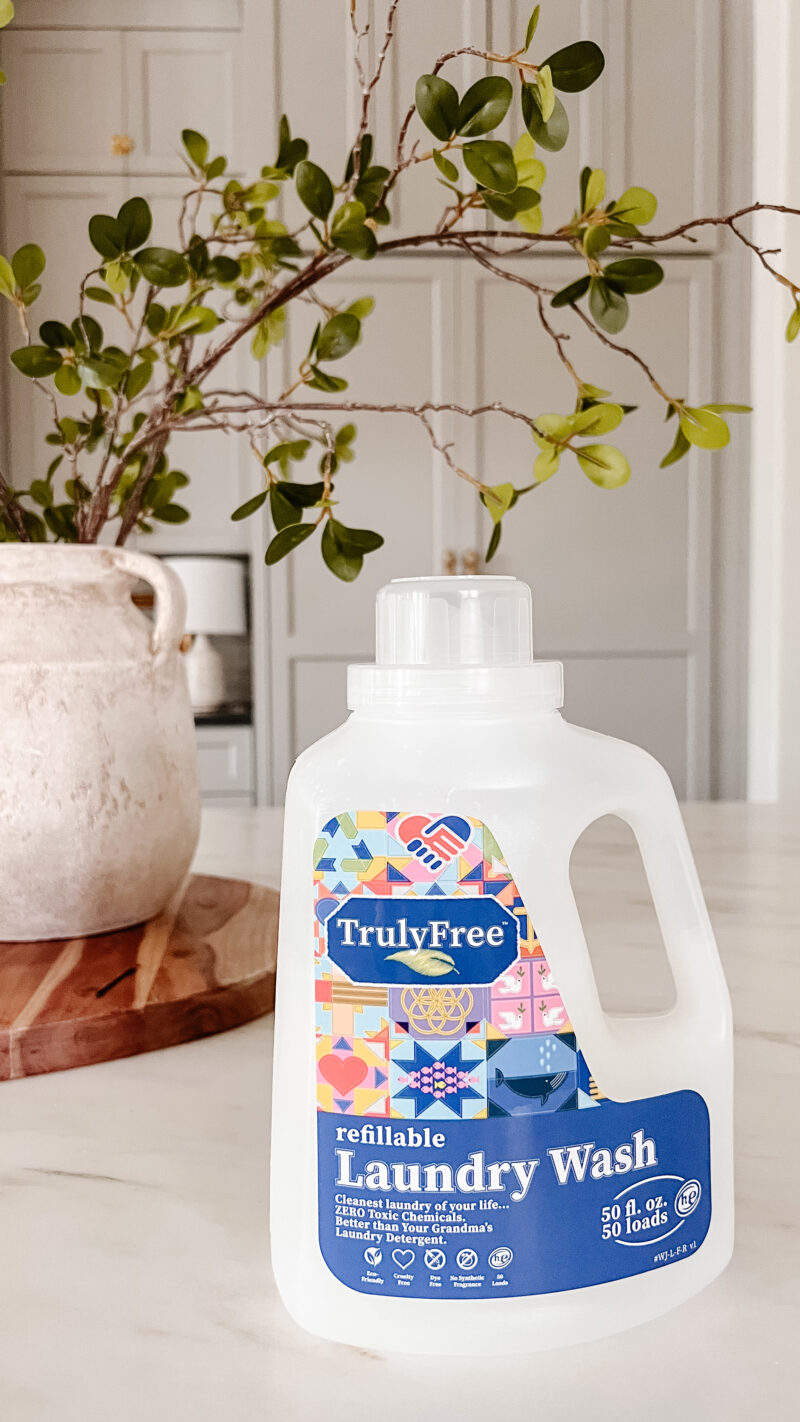 If you missed it, I did a post about why we switched laundry detergents and answered reader questions. This stuff is awesome. Works so well and smells great (without the chemicals). If you are suffering from any rashes or skin issues, definitely look at what you are using on your clothes. I think it's one of the most overlooked things in our home. If you are wanting to try Truly Free, you can get an entire bottle (50 loads) for $5 right now. That is how I ended up trying it and we LOVE it.
GIFT IDEA PREVIEW
These cozy slippers are 35% off. Nice gift idea, too. Thinking about these for my daughter.
FACE WASH WRIST BANDS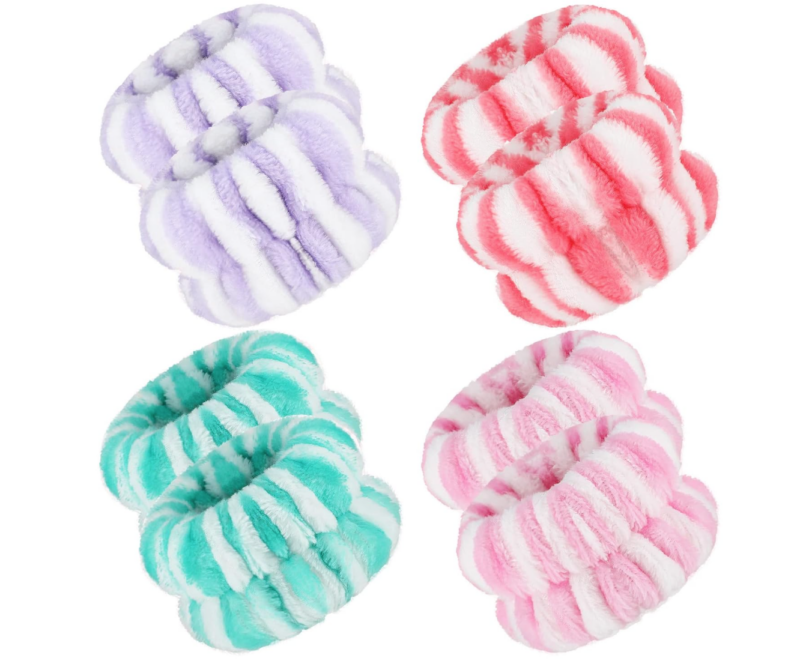 Where have these wrist bands been my whole life. I bought them last Christmas for my daughter and ended up taking a pair. I can't even imagine not washing my face without these now. No more water sliding down the arms and getting jammies wet. These are 100% a staple in my face wash routine. Great stocking stuffer. You could easily split up this set if you have multiple girls.
This striped version is also cute and this set comes with the headband.
THANKSGIVING PREP
Using this plaid tablecloth again this fall season (and most likely for Thanksgiving). I just love the warm colors and it comes in many lengths. And if you want to switch things up for the kids (or the adults) the paper table cloth you can draw on is always a big hit. I'll be sharing more of the table seen above on the blog this week.
Keeping it short and sweet today as we are hosting tonight and it's time to get busy. Wishing you a lovely weekend with the people you love.