Saturday sure came quickly but I am not complaining! I love that we are already to the weekend and can hang out as a family. We have a bit of everything this weekend so it will be a whirlwind but soaking up this time. It's hitting me really hard that my babies are growing up so fast. I am about to have a fifth grader. That is the grade I taught for so many years and I just can't believe my first-born is that old. So what's a girl to do? Retail therapy?! LOL. Not really, but always fun to share the weekend's sale finds for Saturday Shopping. Let's get to it.
heels | sandals | sunglasses | gray necklace | pink necklace
The Nordstrom Half-Early sale is a nice time to put Ray-Bans on your wish list. And I have the gray floral necklace in mint. You can see how I styled it here. This one is now marked down to $20. That's a great price for a well made statement necklace. And a heads up that the sale ends tomorrow.
I was so happy when one of my friends texted that she picked up the drawstring pants and loves them. I really do share things that work for me. The things I want to pick up the phone and tell my best friends about. So always nice to hear that someone else loves them, too.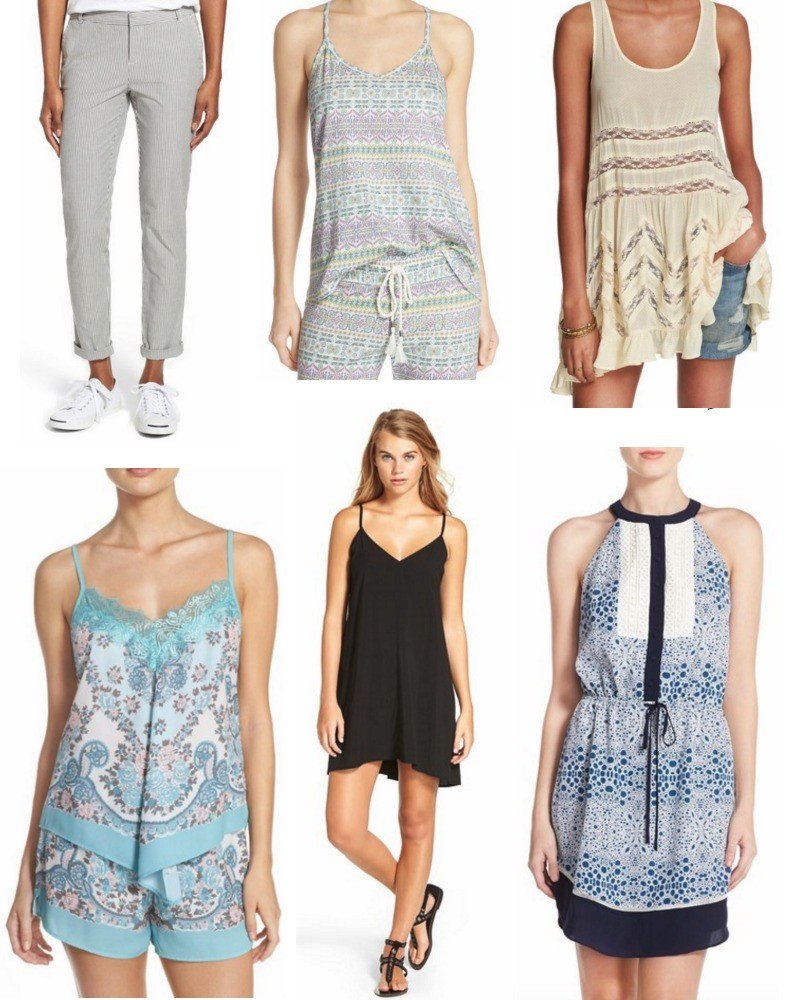 Anytime PJ Salvage pajamas going on sale, it's a good day. I literally wear my caribou ones daily. They are so so comfy. Big fan of that brand and quality. I have washed mine a million times and they are still so soft and comfy. And those chinos are soooo cute. They are the same pinstripe as my drawstring ones but just a bit more form fitting.
Shop These Styles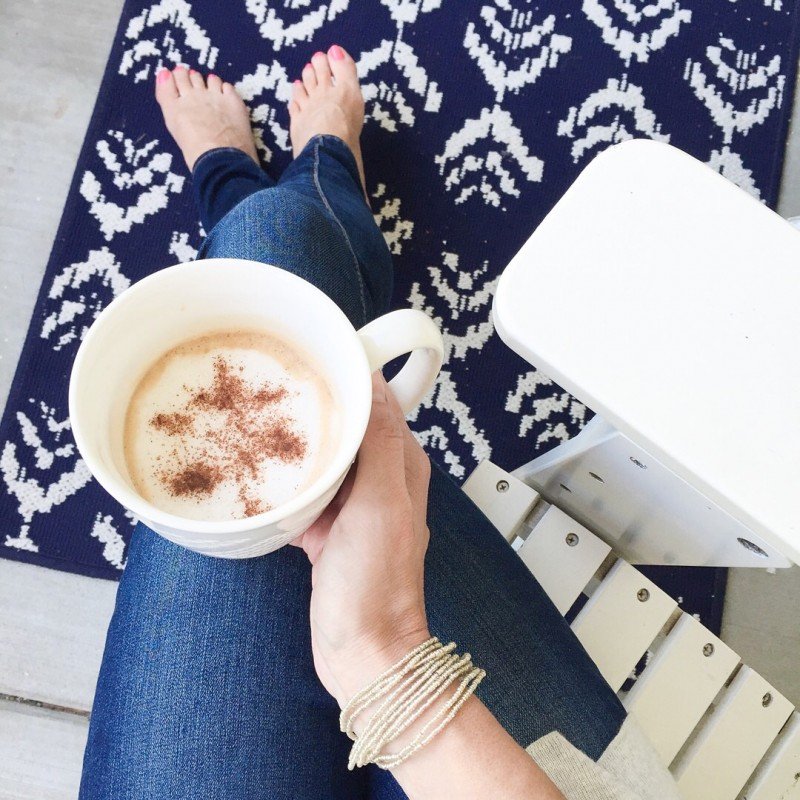 And prior to our heat wave, these jeans were on repeat all last week. (I wear a size 25). Do you do that? Find something you like wearing and wear it way too many days in a row. I am so guilty of that. But it reminded me that these are so super comfy and I am really loving this lightweight stacked bracelet. Easy and cute. And I haven't a clue how to make that fancy coffee. That would be my husband's creation and I'll share the recipe soon.
We are off to another playoff baseball game (wearing these shorts that are now on sale). The boys have been doing so awesome and I am so proud of each and every one of them. I hope you enjoy your weekend.
Other Sales Around Town
Loft: 50% off . . . loving this skirt and this romper
Anthropologie: Darling tops under $50.
World Market: Amazing sale on this table!!!!
Pottery Barn: Save $50 on $200.