Good morning! Thank you for the sweet comments on our Dream Tree. It's a rare day when my entire family sleeps past 6:30. It deserves a celebratory second cup of coffee for sure. Our to-do list is rather long this weekend. After we moved, there were a few things (maybe more than a few) we shoved in the garage. The day has come to actually sort through it all. So if you need me I'll be running between the garage and the family room to watch my football team. But first, Saturday Shopping!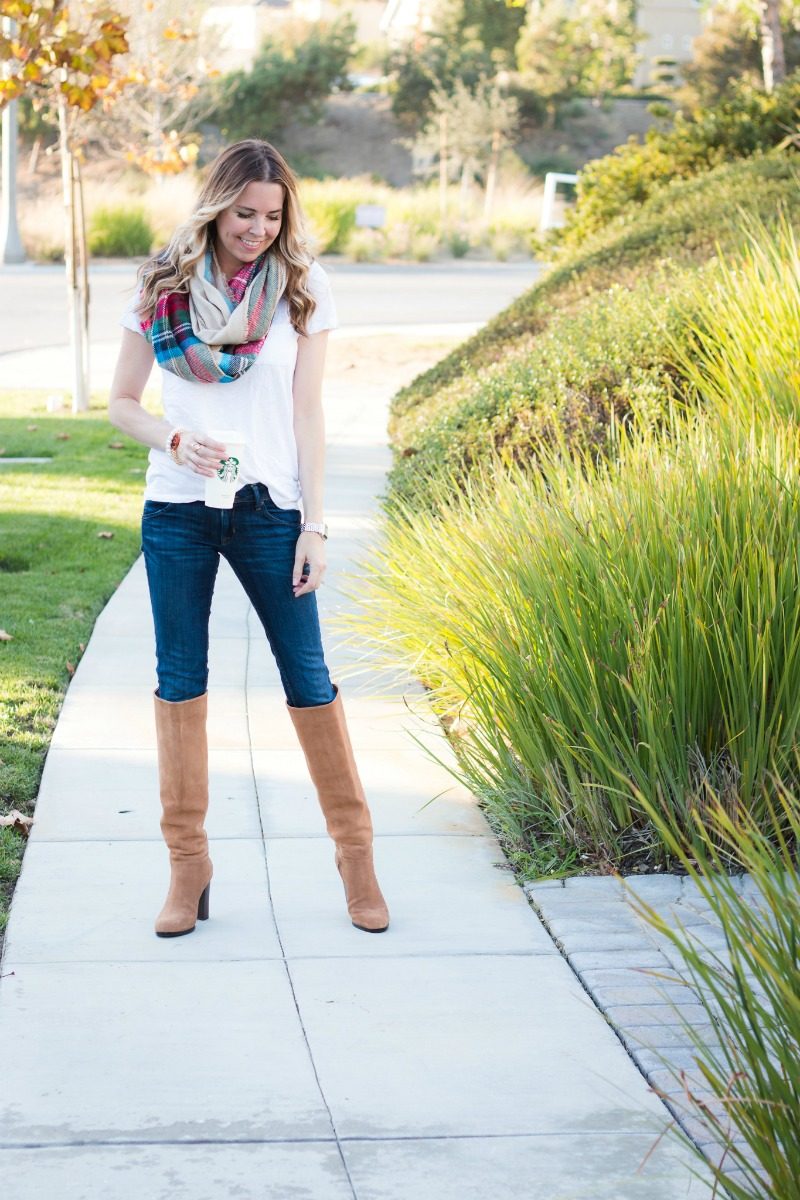 Shop This Post

It's no secret that Over The Knee (OTK) boots are hot for Fall. But I've been eyeing the tall boots that don't quite go over the knee. I just really like the look but hadn't found the right one. The color of these caught my eye in store and I had to try them on. The caramel suede is so so pretty. While trying them on I had there people stop to say how pretty they were. I think they are a beautiful simple boot that will go with everything. My favorite $25 t-shirt and $25 scarf make up my Fall uniform these days.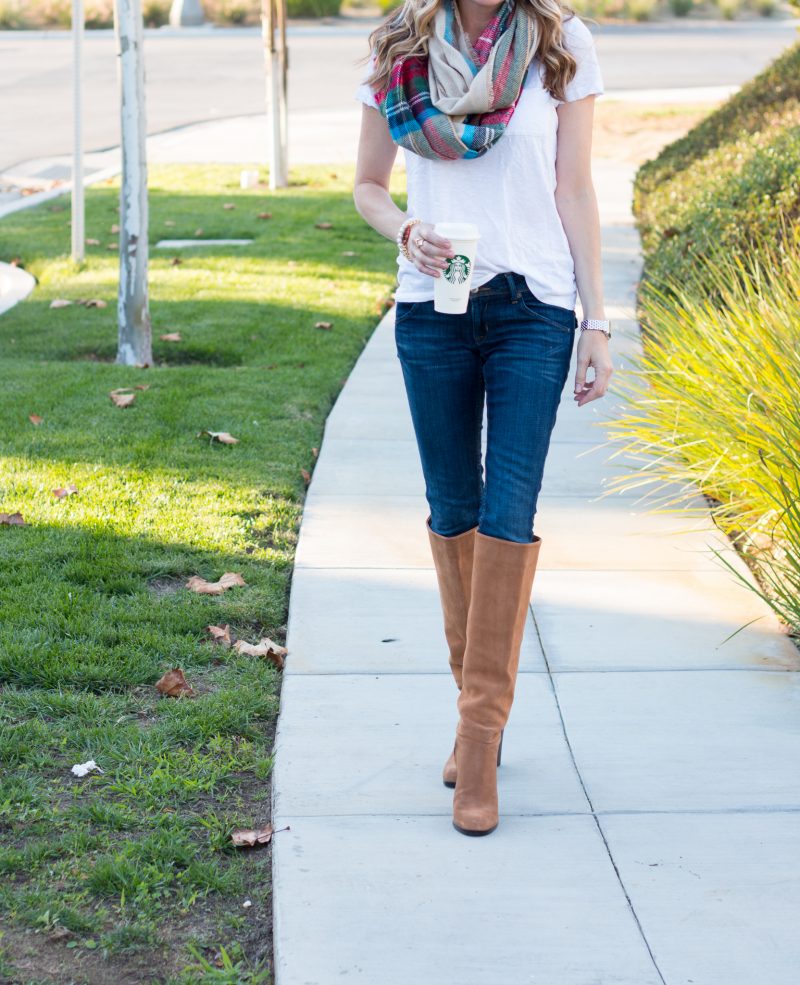 How Do They Fit?
So I will be perfectly honest! These boots are probably best if you don't have small calves like I do. While I am totally in love with them, they do gap in the back. I have learned to embrace that as it's rare for me to find perfectly fitted boots to my legs. It is what it is. I also happen to have the highest arch ever. Like crazy high and so these boots are very hard to get on. There isn't a zipper. You just pull them up. If you don't have a high instep it won't be a problem. I wear a very thin sock to slip them on. The gal at Nordstrom told me she has the same ones and they stretch over the instep with more wear. I just wanted to be very clear about how they fit. They also come in black which is really beautiful in this boot. These have a similar look and are marked down.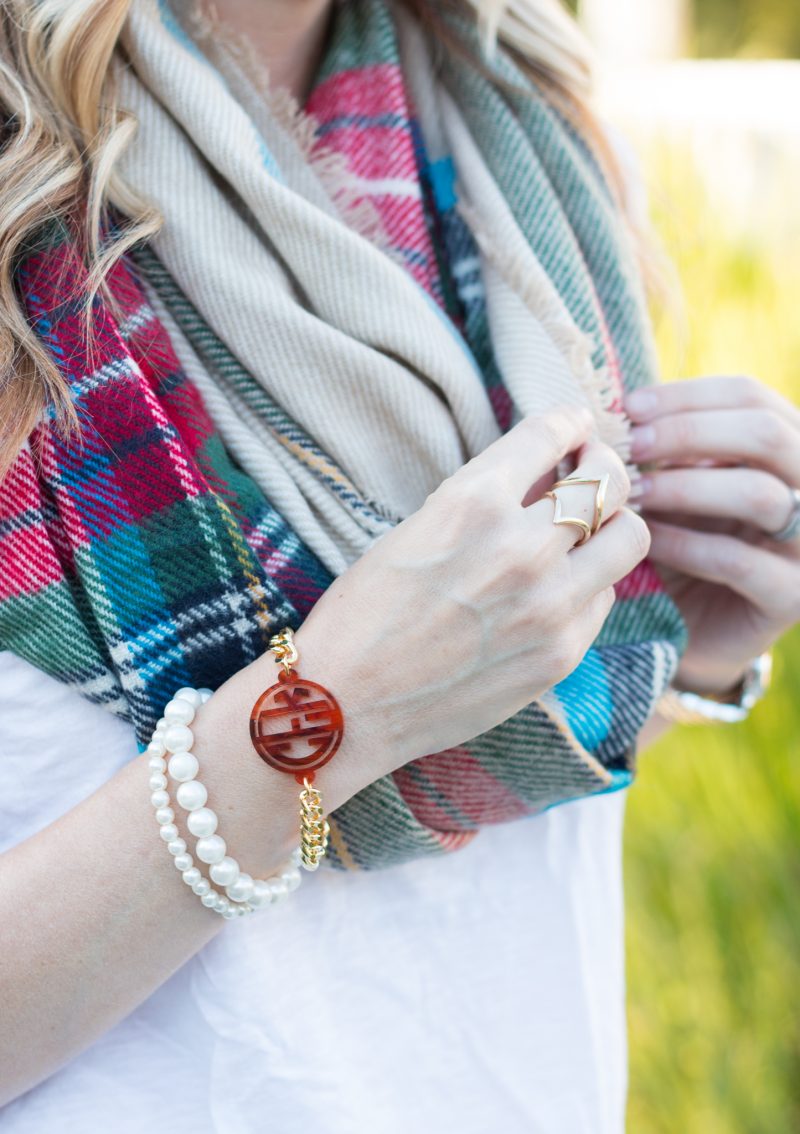 I've been super excited to show you this bracelet. It's so darn cute!!!! I think this will be one of my top gift ideas this season. It's an acrylic monogram and you can customize it with almost any font or any color. Such an awesome gift for someone special this holiday season, don't you think? At $38, it's a great price point for a special gift.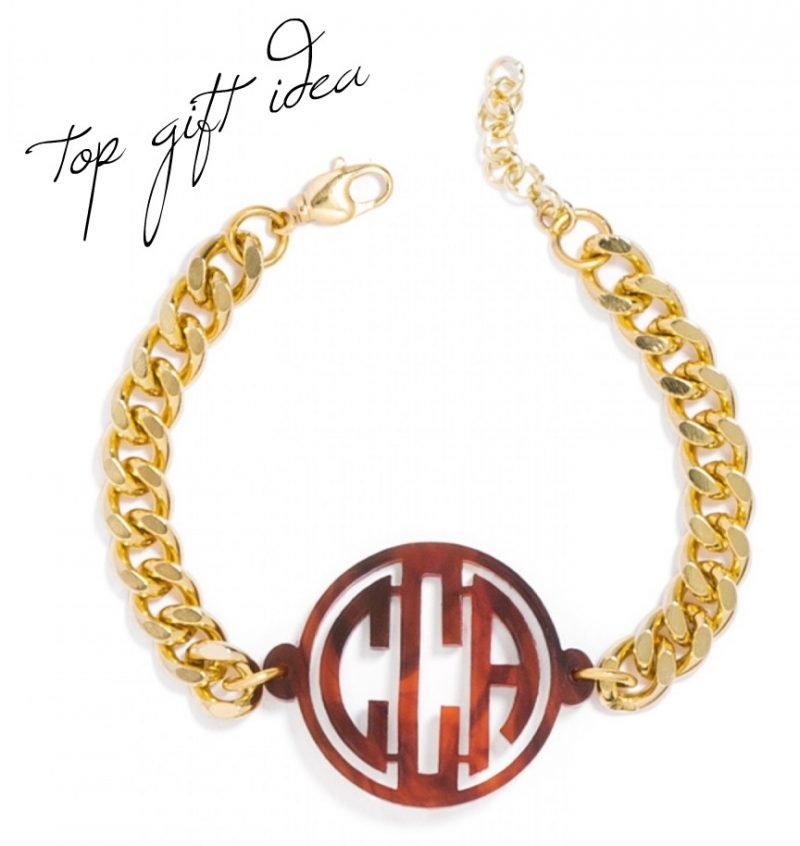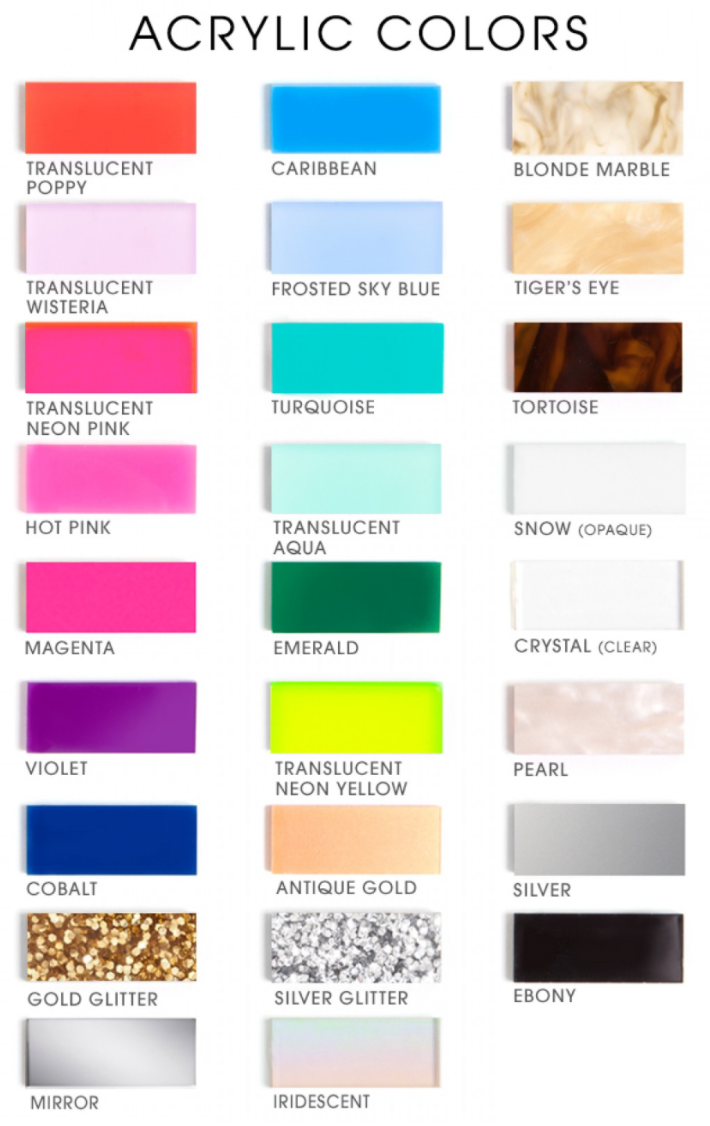 Talk about a tough decision. Look at all of those cute choices. You can go with your favorite color or if it's a gift, I think you can't go wrong with tortoise or blonde marble. (I have the tortoise).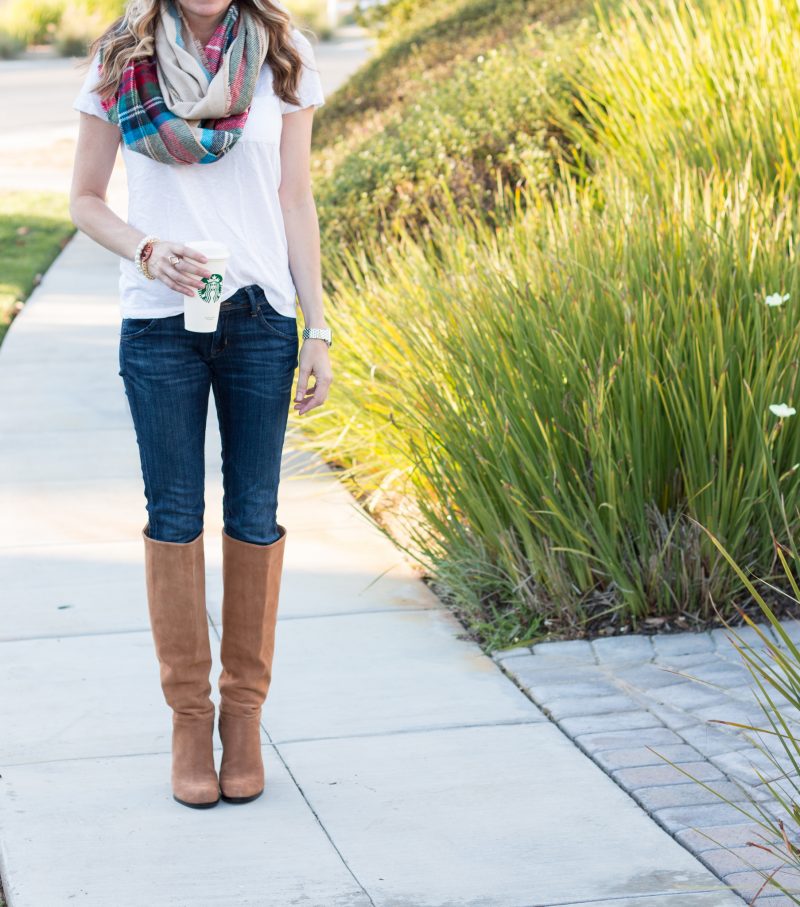 I also want to mention that the cute plaid scarf is super lightweight. I don't like when scarves weigh me down and this one does not. It's also extremely soft. I also like how these slouchy boots do just that near the ankles. It's the perfect amount of slouch to give you that look without appearing sloppy. These are going out on the town for our next date night for sure.
SALE ITEMS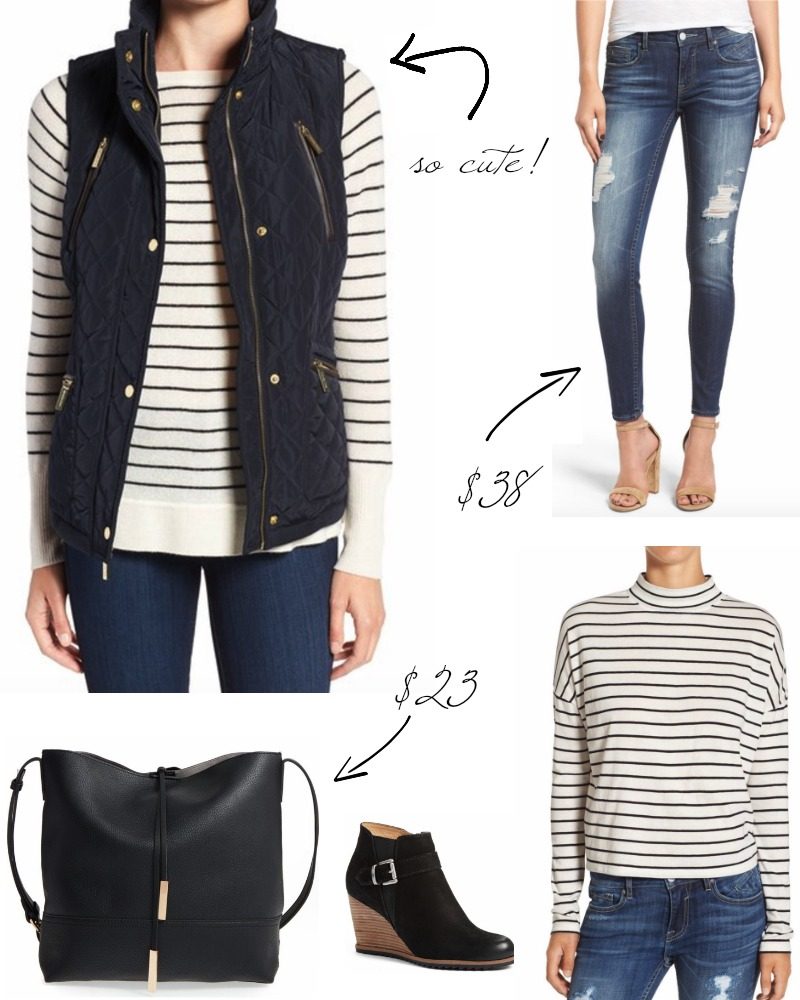 vest | jeans | handbag | booties | striped top
I curated all of these sale items to create a cute and versatile look for fall. All really great pieces. The quilted vest has beautiful detail and comes in three different colors. I also spotted this $35 dress that is so pretty. It would look great with booties and a vest for fall.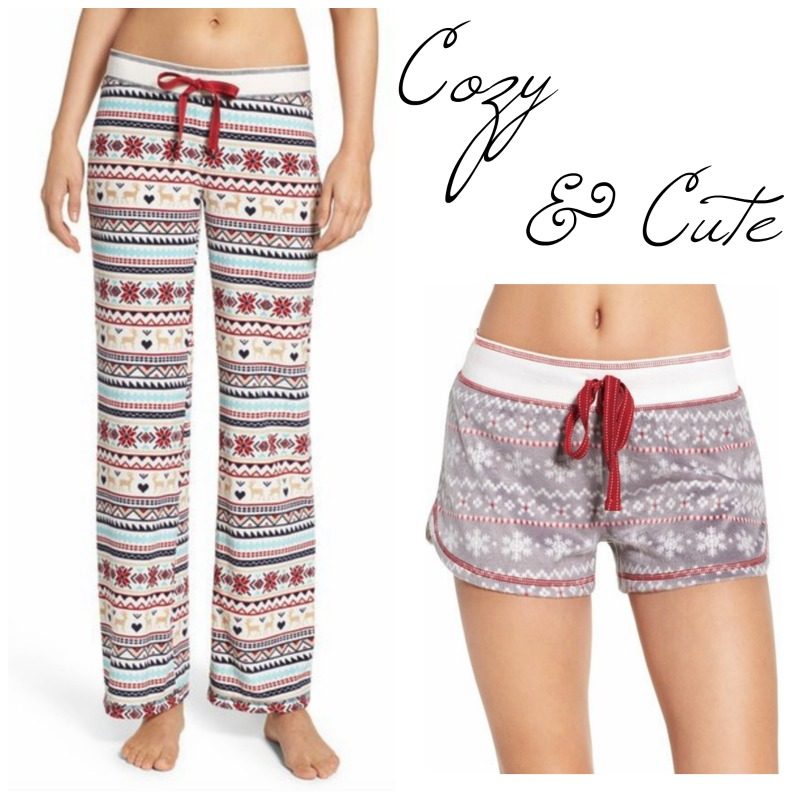 My favorite pajamas pants are back this season. I actually drove to Nordstrom to make sure they were as soft as the ones I have and they are! Can't recommend these enough. They come in many patterns. I also found these and I am willing to bet there are no softer shorts out there. They are crazy soft!!! Glorious.  These pajamas are so darling. I had never seen this saying on pjs. So clever.
OTHER SALES AROUND TOWN
Banana Republic: Friends and Family Event. 40% off!!!
Loft: 50% off sale pieces. Love these sunglasses. You can snag them for $10!
Pottery Barn: 20% off candles and 30% of faux fur throws and pillows.
World Market: 20% off entertaining pieces.
*affiliate links used