Hello, my weekend warriors! How was your week?  When our children were younger our Fridays seemed so easy. School was finished and we had the evening in front of us. As they have grown older, their activities and sports have not so slowly crept into our Friday nights. I'm quickly learning that I need to make dinner earlier in the day and have it ready. We've tried the going out to eat gig but when everyone is exhausted it just isn't much fun. So if you have any great make-ahead dinners, don't be afraid to send them my way. Let's jump into some Saturday Shopping, shall we?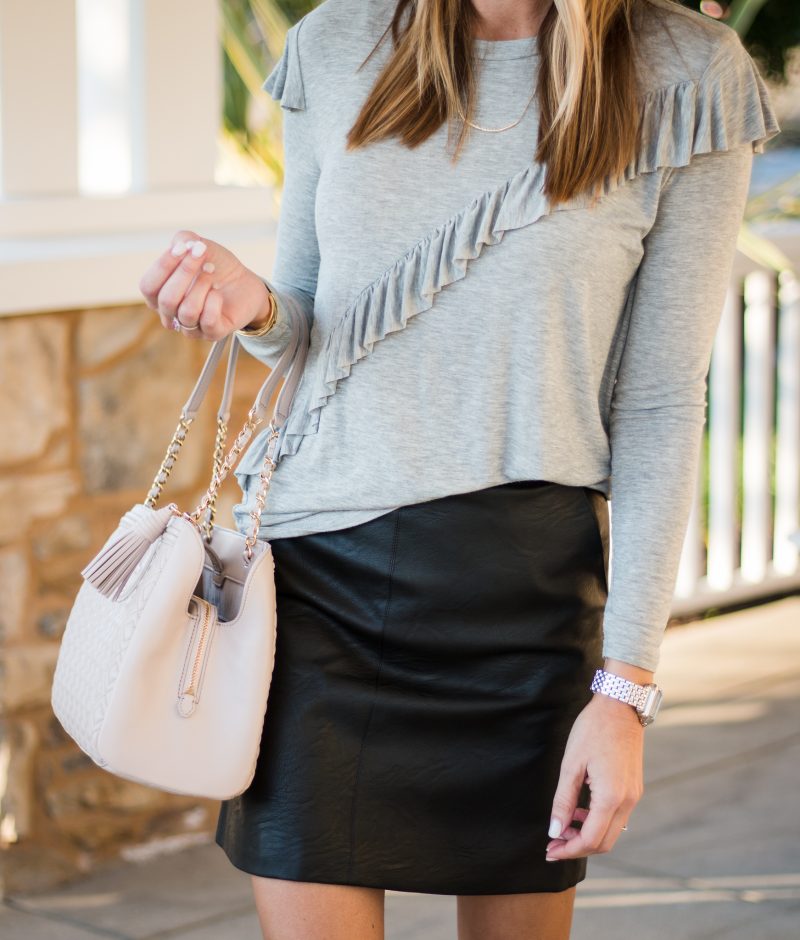 t-shirt | skirt | handbag | bracelets | necklace
Stumbled upon a really cute faux leather mini and I really like it. Pockets, too. It's the type of skirt that looks great with a t-shirt and Adidas or dressed up with heels or boots. I wore it on a recent date night and it's husband approved, too. LOL.  I have always been a fan of mixing the feminine with the edgy. This ruffled, soft t-shirt is a nice compliment to the edgier faux leather skirt. You can't see the gold bangles, but I have been wearing them daily. There are five all together so you can choose how many you want to wear. The quilted handbag was my Christmas gift from my husband and a splurge. But this one is quite similar if you like the style. This one is a different style but so so cute.
FAVORITE TRAVEL BAGS
Ok, my friends!!! My two all-time favorite travel bags got together and had a baby! Ha. I have the brown one as well as the striped one and now their is a hybrid. All such fantastic bags. I have been carrying both for years and highly recommend them.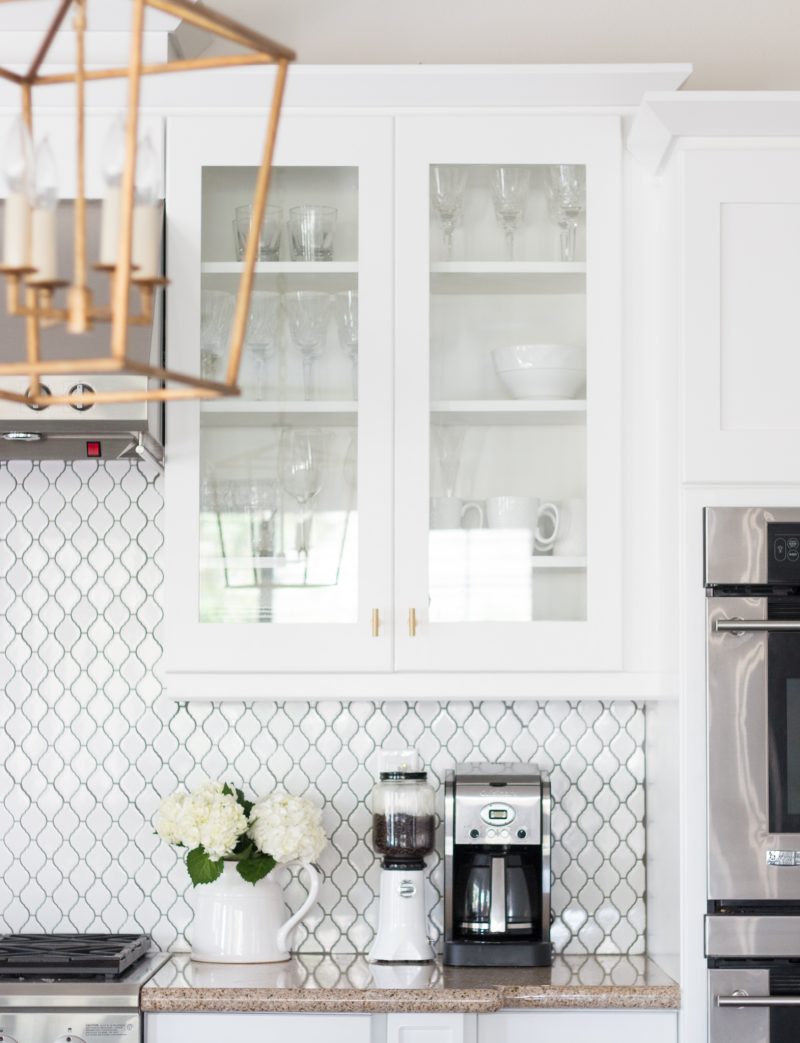 Something I never expected was how many emails I would receive about our coffee grinder. We grind it each morning and it makes such a big difference in the freshness. I finally tracked one down here. We also like our coffee pot very much. Nothing too fancy but makes a nice pot of coffee. The latest version is available here.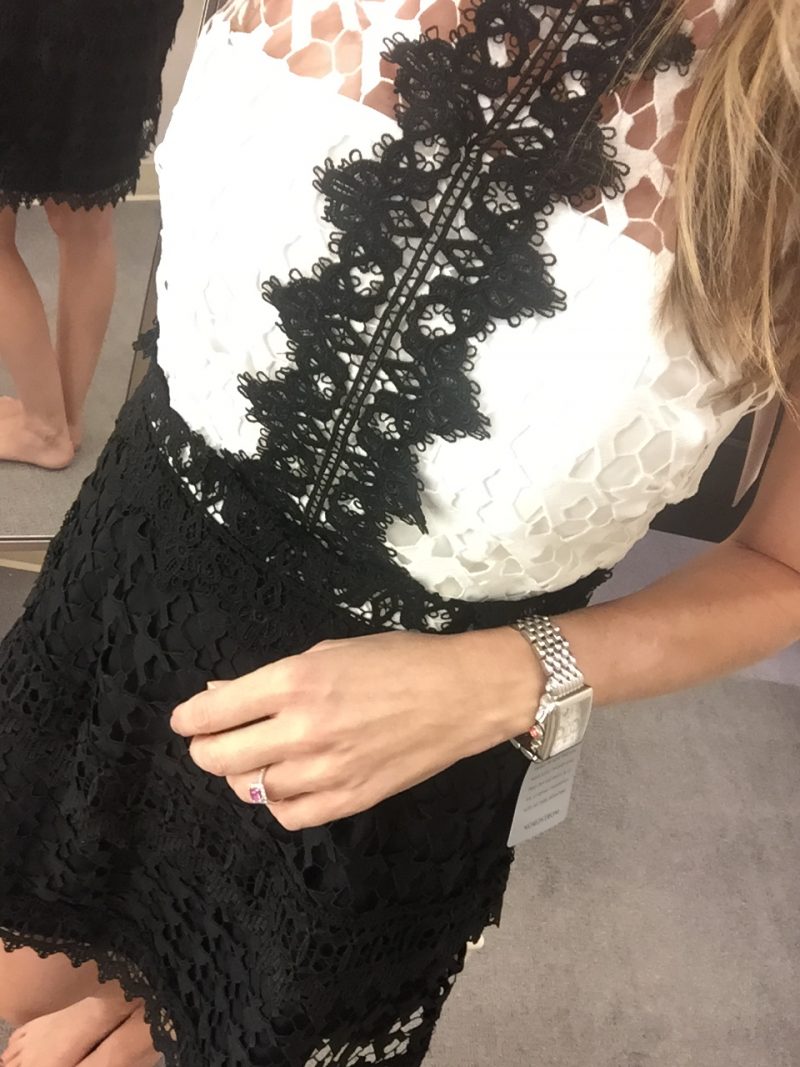 A heads up that this cute dress is now 40% off. I really wanted it to work, but shorter A-line dresses just don't do my smaller frame any favors.
WORKOUT GEAR
I've been on a roll with working out so cute workout gear is on my mind. Love a great sale. The Zella pieces above are marked down. The Nikes are full price but so darn cute. I love the cream color.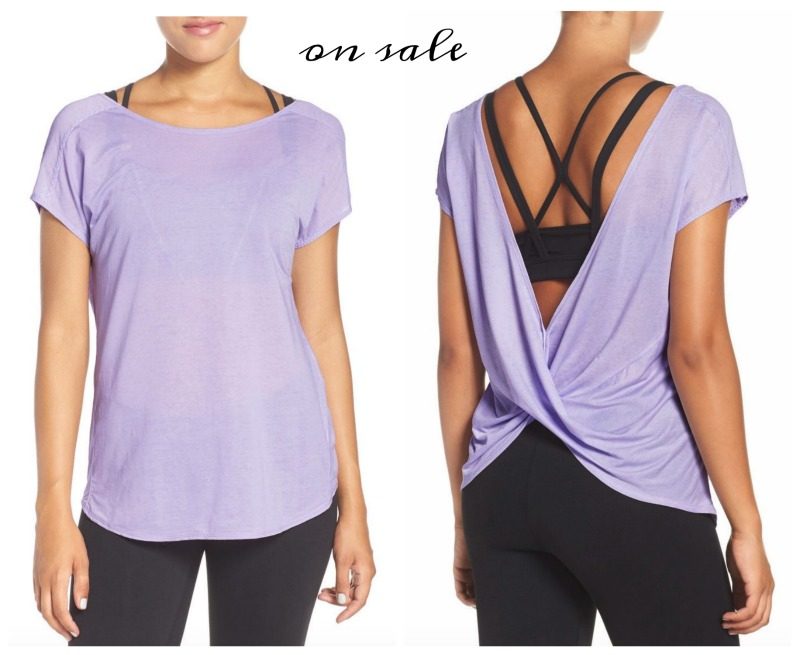 This t is speaking my language. I love a higher neckline when I work out but the back is unexpected and so much fun. Great over a sports bra. Loving this color but it also comes in black and gray.
TOPS ON SALE
Isn't this cute! There is something about it that really caught my eye. I think it's the cap sleeves, stripes and darling length. Would look so cute with a pair of leggings.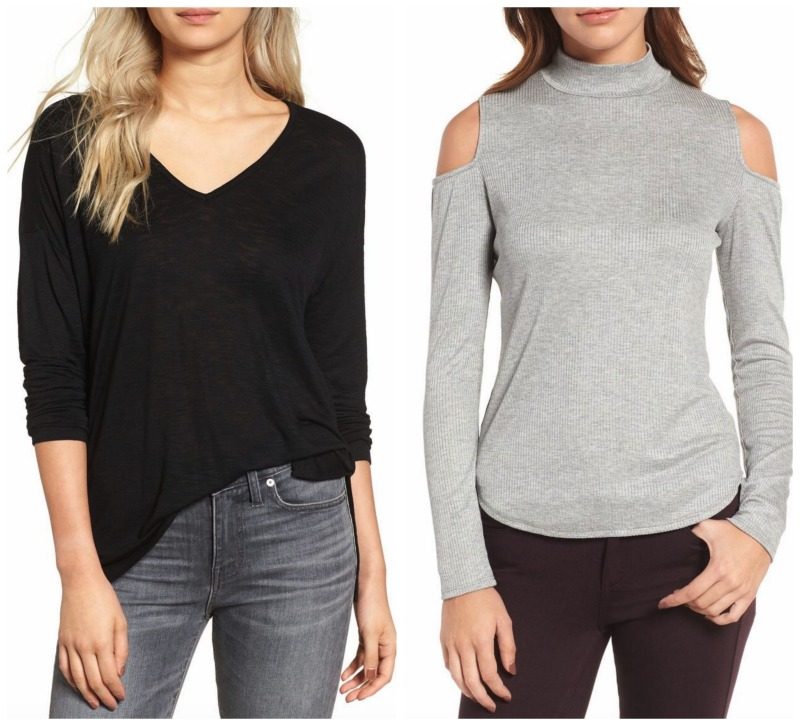 These also caught my eye. Great basics and both on sale.
BOOTIES ON SALE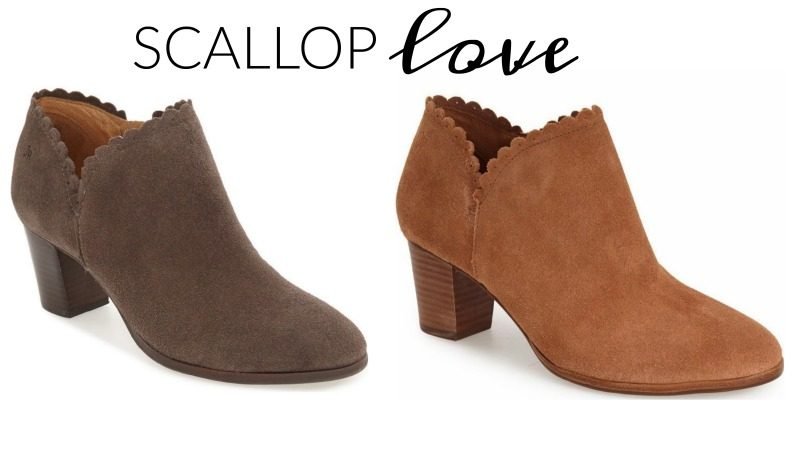 Scallops on booties. Yessssssss! These rock. So feminine. So cute. So on sale.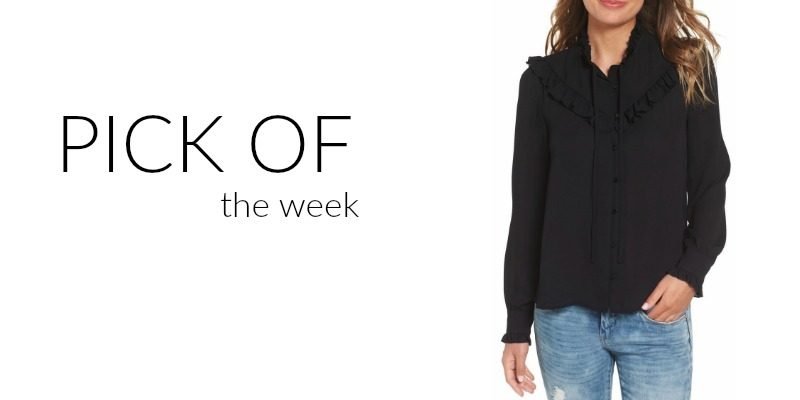 This classic top is 40% off and my pick of the week for a timeless, classic piece. So feminine and pretty. Great with a pencil skirt or distressed denim. You can't beat the under $40 pricetag.
ANTHROPOLOGIE
Anthro is one of my very favorite stores. It's crazy expensive so the sale rack is my jam. I rounded up all of these cuties from the sale. They are all under $50. The headbands are so cute and now $10. The Lollia hand cream was given to me as a gift years ago. I still use it and always buy them on sale. They are great to keep on hand and give to a friend or teacher with a note on any given occasion. Or just if a friend needs a pick me up. Amazing little gift for only $6! I also really like those joggers. You have to check out the side detail. These are super on trend right now and this is a nice way to try them out at only $39.
Shop These Anthro Sale Finds

HOME STYLE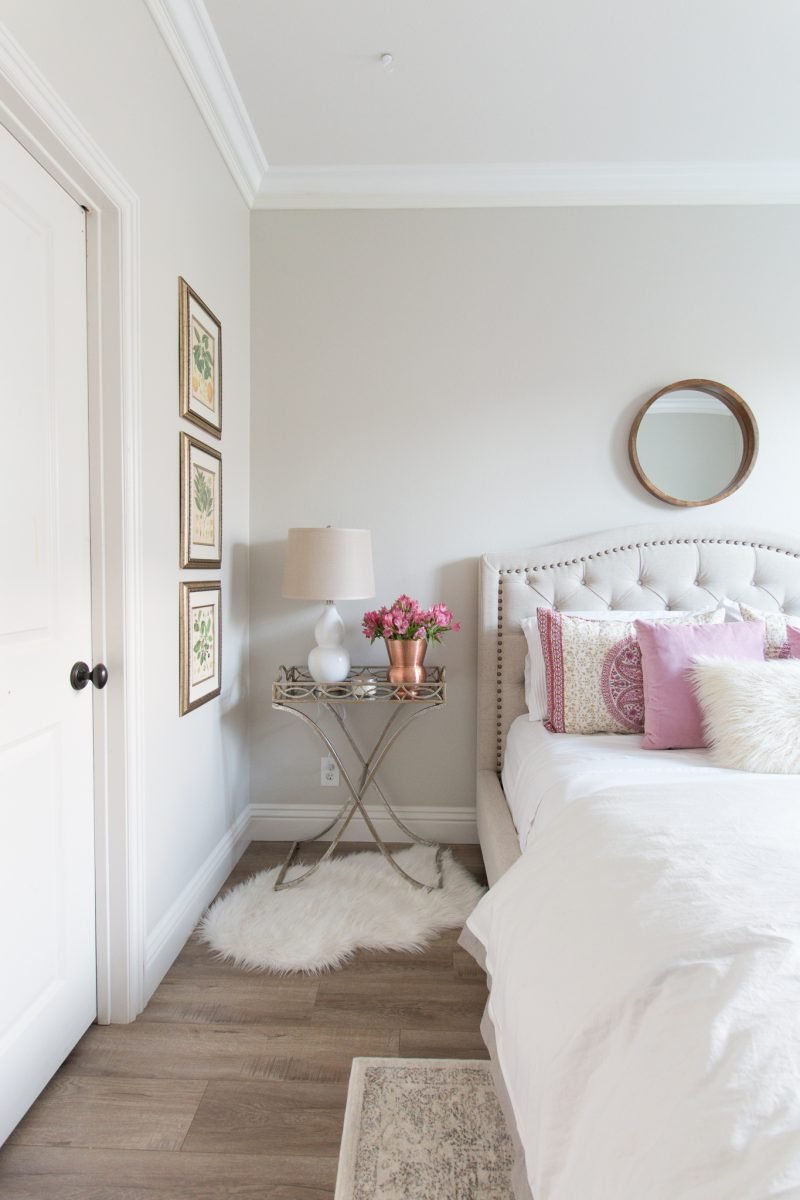 In our guest room, we used bar carts on each side of the bed. They are on sale right now. These are also on sale (marked down t0 $59). I think they would look amazing next to a bed. Nice masculine feel and so chic.
In lighting news, I have my eye on these for our home as they are on sale right now. Keep you posted if I go for it.
What do you have on the agenda this weekend? We are a mixture of time on the field and family time. My daughter and I get to spend special time together on Sunday and I can't wait.
Enjoy the weekend, my friends. Hope it's a good one for you.
*Affiliate links used