The rain came down all night so sadly our sports games are canceled for today. The rain is fantastic but we just aren't used to it during our Spring sports season. So instead, it's a great chance to have a mommy-daughter day. We plan to finish up Valentines, do a little shopping, and watch a friend in a school play. What are you up to this fine day?  Kicking of today's Saturday shopping with a look inspired by a friend of mine.
ALL ABOUT TEXTURE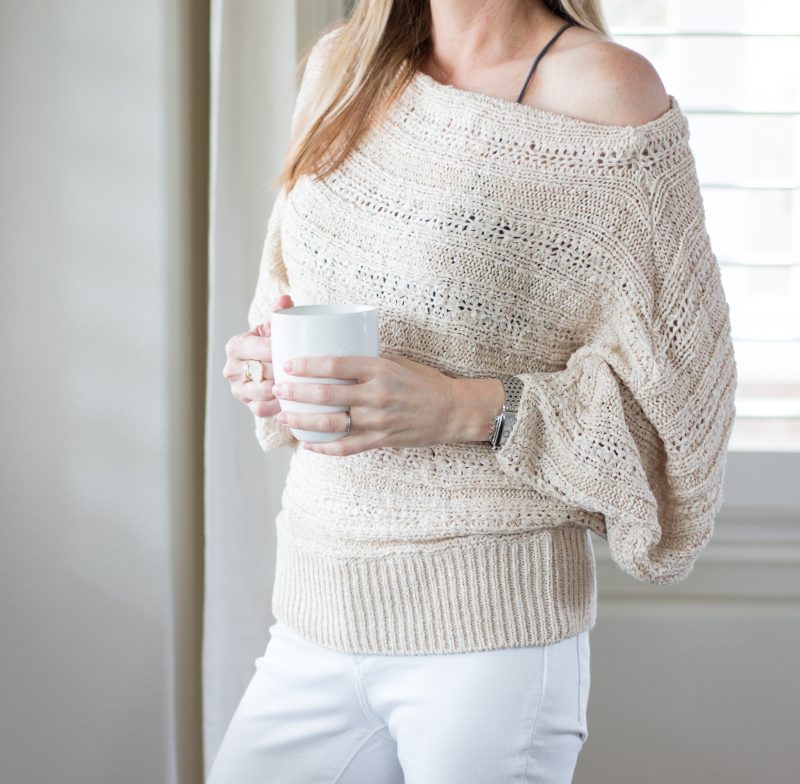 I mentioned on here that my friend Tracy showed up to breakfast in this sweater and that's all it took. I fell in love with it and it just arrived yesterday. It's slouchy with a ton of texture and it looks great with white jeans.  To see more of how these jeans fit I am wearing them here. I suggest a pretty bralette or lace bra with it since you will see the straps.
ON SALE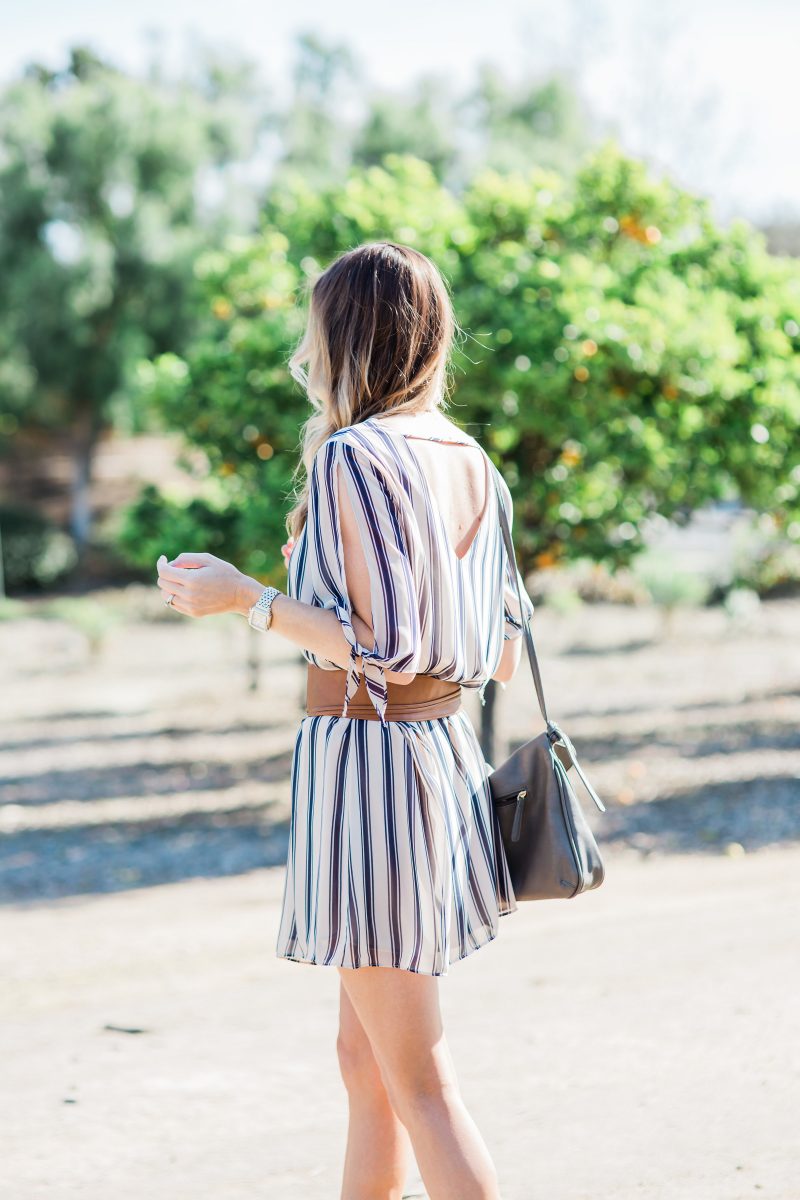 This striped dress is still under $30 and it comes in many colors. I love the black if you don't have a simple black dress. It also just came out in a pretty floral version. I found this belt on sale for $20 and would look great with this.
EYE CATCHING DRESS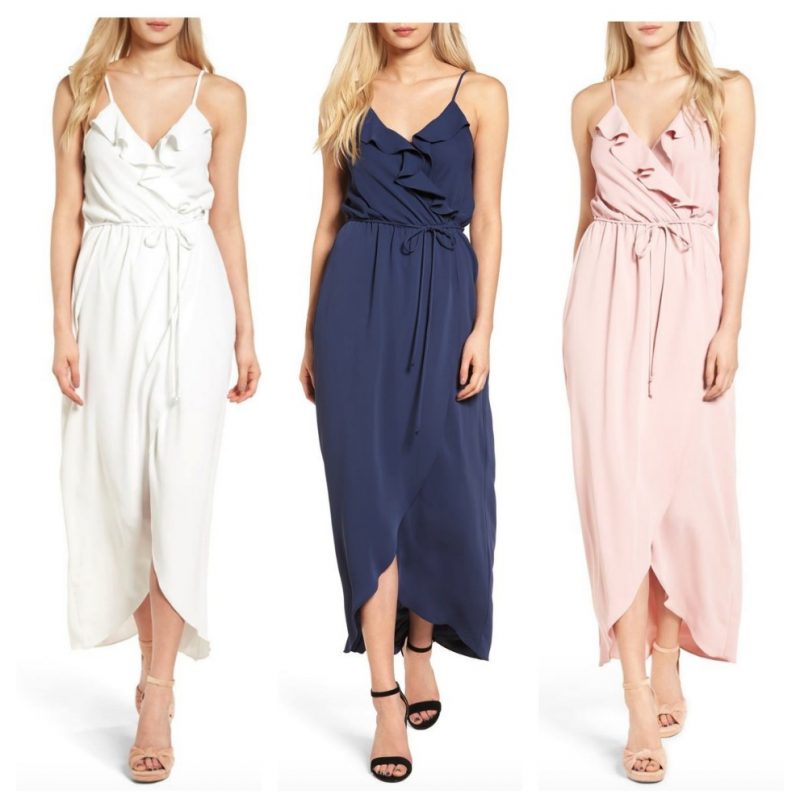 Speaking of pretty dresses. This reminds me so much of a Free People dress I have below. I love the flowy nature and beautiful ruffles. You can't beat the price!! It comes in three pretty colors for Spring. It would look so pretty with this faux fur wrap that is on sale. Very elegant.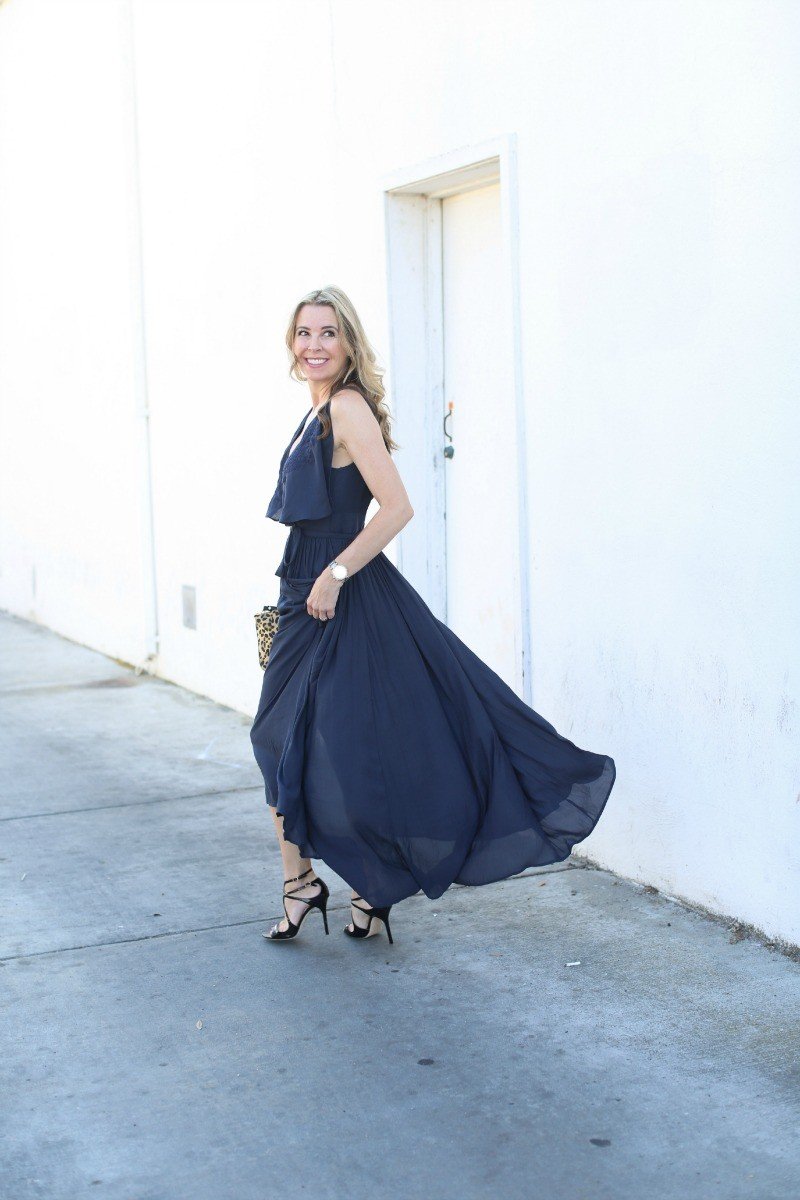 similar dress | similar heel | leopard handbag
WARM AND COZY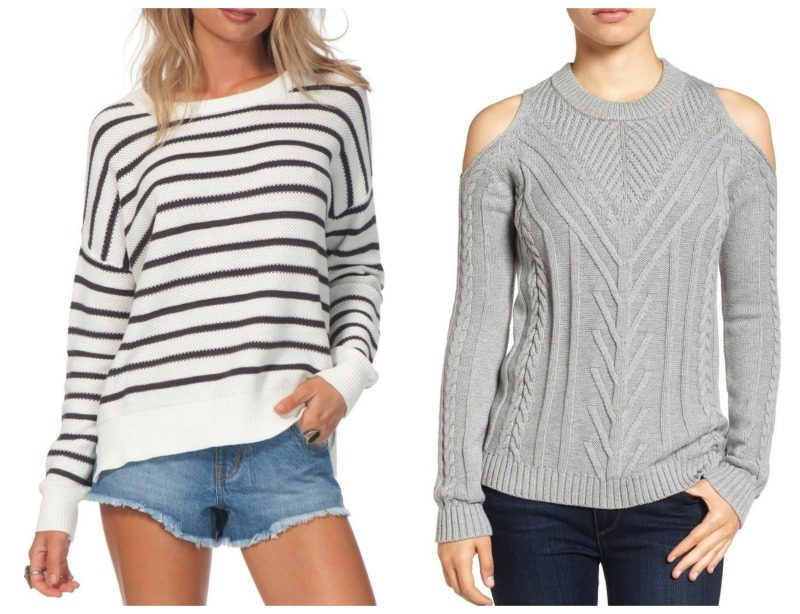 Both of these are great looking sweaters. The back on the striped one is darling and the gray one is on sale.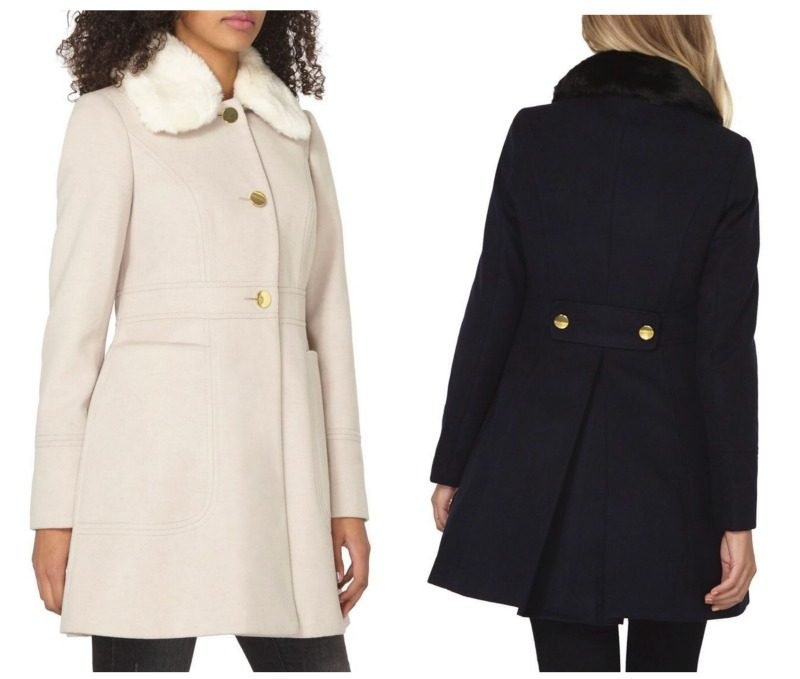 I am absolutely 100% smitten with this coat. And if I didn't already own two white coats (which I have had for years!) I would scoop it up. Ahhhh! It's so good and marked down. It's gorgeous in navy, too. I am the biggest proponent of a white coat in a wardrobe. So many people think they will get dirty but I just haven't found that to be true and I have one of mine for over 10 years. They are classic and look gorgeous year round.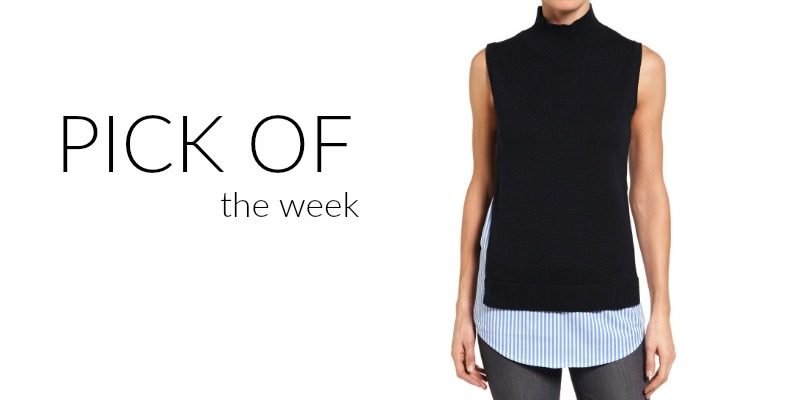 My pick of the week is a little different and that's why I absolutely love this top. The cut, they layering, the preppy stripes. It's really good and a top that people are going to ask you about. Great with these gray jeans and I would also pair it with white or distressed jeans, These mules would complete the look.  Such a great top and it's on sale. This top just came in and is a similar feel. Very cute and comes in two colors.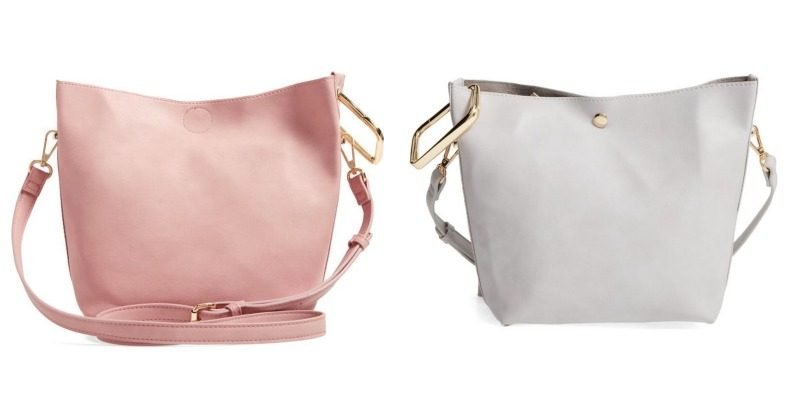 In accessory news, this bag just hit stores and is fantastic. Only $45 and both colors are so soft and pretty. Especially with the gold detail.
Also cracking up as this has been my saying forever and now it's on a shirt. Anyone else relate????
KID STYLE
Do you all remember this top? It's on sale for 40% off and sizes are going quickly. Her favorite fleece wrap is also on sale. Don't want to leave the boys out!  This layered shirt is 40% off.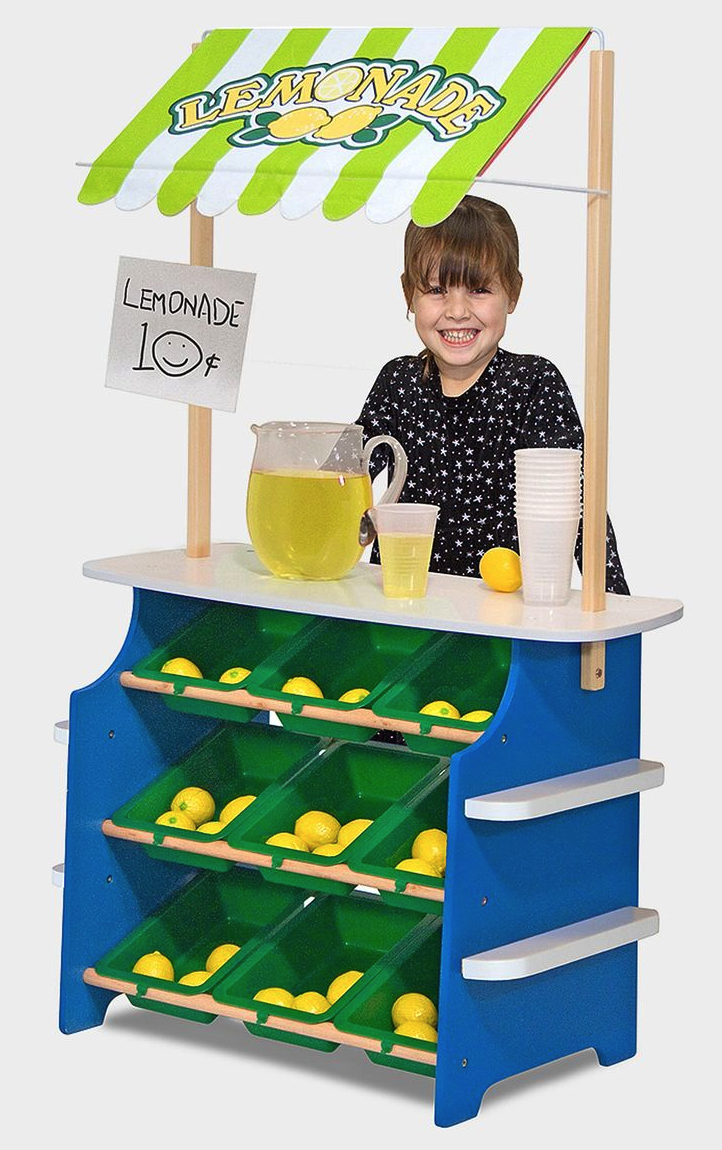 I can't handle how cute this is. Have you seen it? Some of our best memories with our children were playing lemonade stand, restaurant, and grocery store. This stand is reversible and because it's on sale for 35% off so I thought it was worth mentioning. I love all things Melissa & Doug. They just get it right.
HOME STYLE

Just a heads up that Wayfair is having a major lighting sale right now. Many lights are marked down 70%.
SALES AROUND TOWN
J. Crew | up to 30% off
Anthropologie | 25% off dresses. This one is so feminine and pretty.
West Elm | 30% off. This table has always been a favorite.
Ann Taylor | Take $50 off dresses.
Loft | Extra 40% off sale. Beautiful top for under $25.
Anthropologie | These are all under $50. Love this blouse (only $20)
Wishing you and your families a great weekend no matter what you have planned. Looking forward to sharing some fun new things next week on the blog.
*affiliate links used