Good morning!! We are off and running this morning. I used to really look forward to the weekends because we could get things done. What happened to that? LOL. Now it's jam-packed with activities for the kids. We are entering that really busy phase. I love it all but let's just say our pantry is getting finished any time soon. In other news, I do find that the weekend means I can be in my loungewear the majority of the time. So I am serving up some of my favorites for this edition of Saturday Shopping!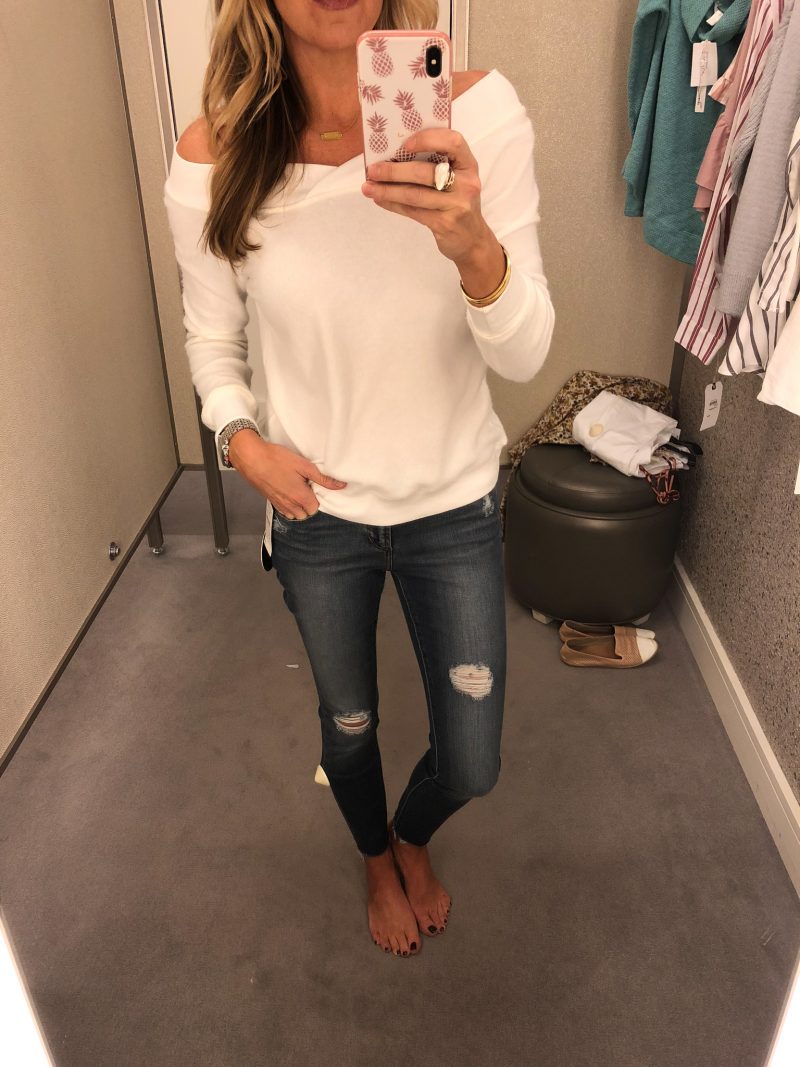 First up is this super soft sweatshirt. It is only $39 and so comfy. You can wear it off the shoulder or as a boat neck. I just really liked the feel and the cut. At this price point I don't think it will last you a lifetime but it's a fun top for sure. When I was trying it out I could picture it dressed up or down. It runs small and I am in a medium.
DRESS IT UP
jeans | top | heels | earrings | handbag | necklace | bracelet 
The other night my sister and I hit the town so I paired this sweatshirt with distressed jeans and heels. I wore a strapless bra with the top and my favorite crossbody. Big fan of these new mini tassel earrings. They add a chic touch but they aren't gigantic. I am always a fan of the white and gold combo.
DRESS IT DOWN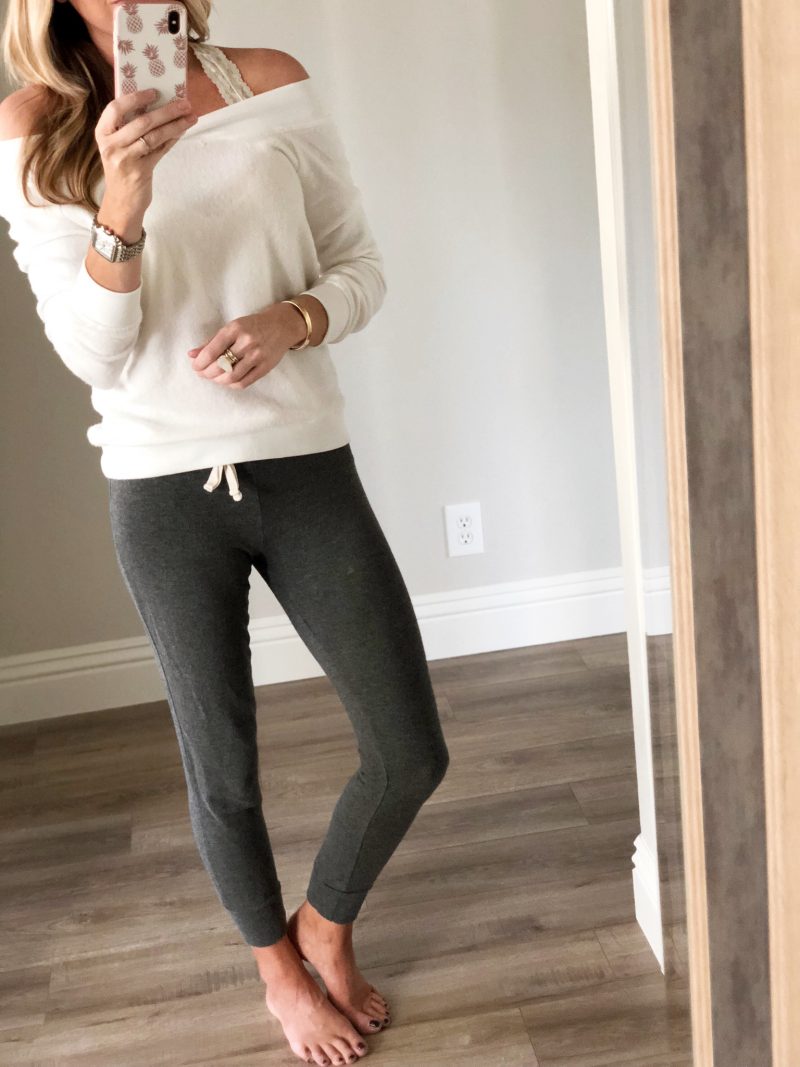 lounge pants | top | bracelets | lace bra
Friday night, after our crazy day, I couldn't get into this comfy outfit soon enough. My favorite bralette works great under this if you don't want to wear a strapless bra. Great for lounging around the house but cute enough to run an errand or run carpool. I am such a broken record with these lounge pants but they are the best deal going.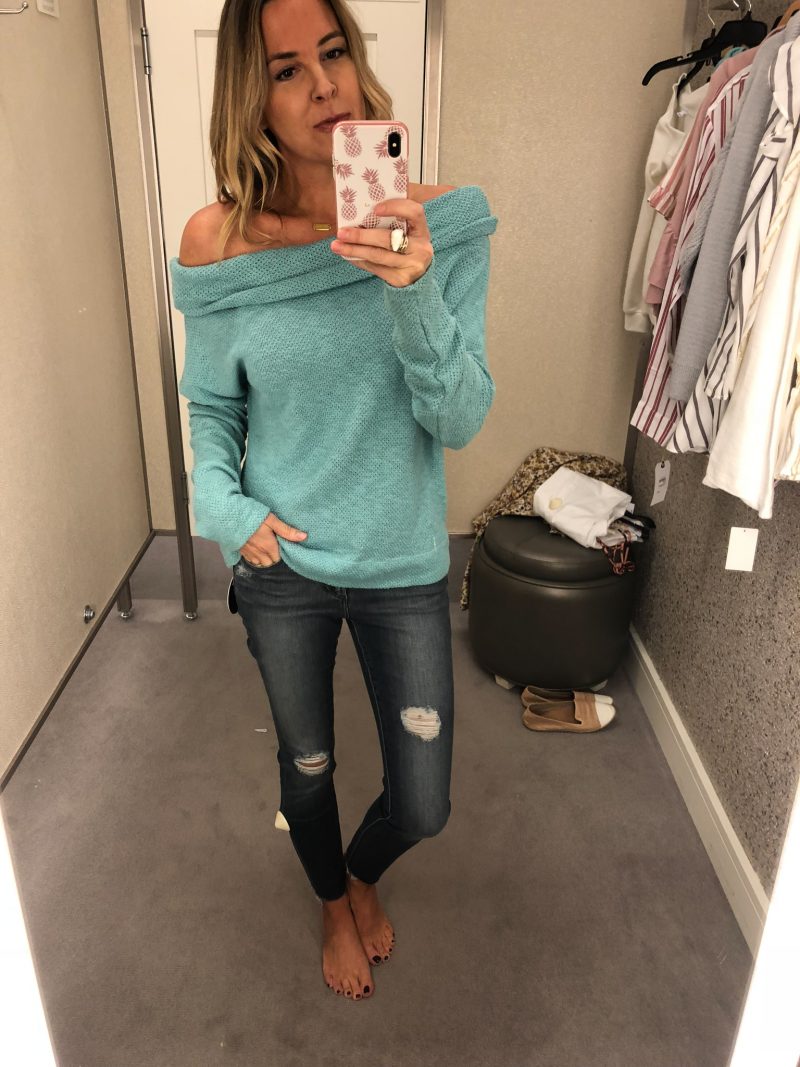 I also tried on this cute sweater.  I am wearing a size small. This color is gorgeous and I love the texture. The top comes in a few colors including a really fun navy and white stripe. You can wear it off the shoulder or more of a cowl neck. I like when tops are versatile like this.
My tan is courtesy of a spray tan. If you're local, shoot me an email. I have a great girl who does an excellent job. Every once in a while it's a nice pick me up but I also use this self tanner at home. It goes on so smoothly and doesn't have a yucky scent. A good one to have on hand.
DRAWSTRING PANTS
A quick shout out to these. I have a shorter version and absolutely love them. A great casual pant to wear for Spring. They are so comfy and look great with a simple t-shirt. Throw a straw bag over your shoulder and you look ready to go.
GREAT NEWS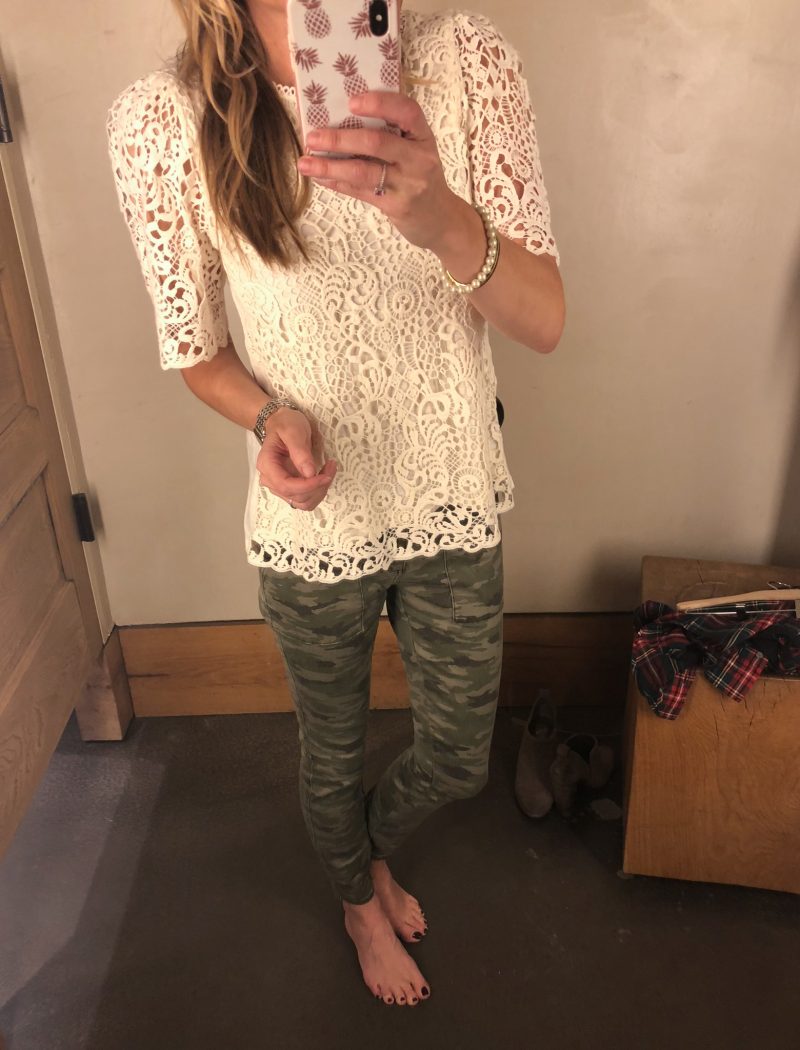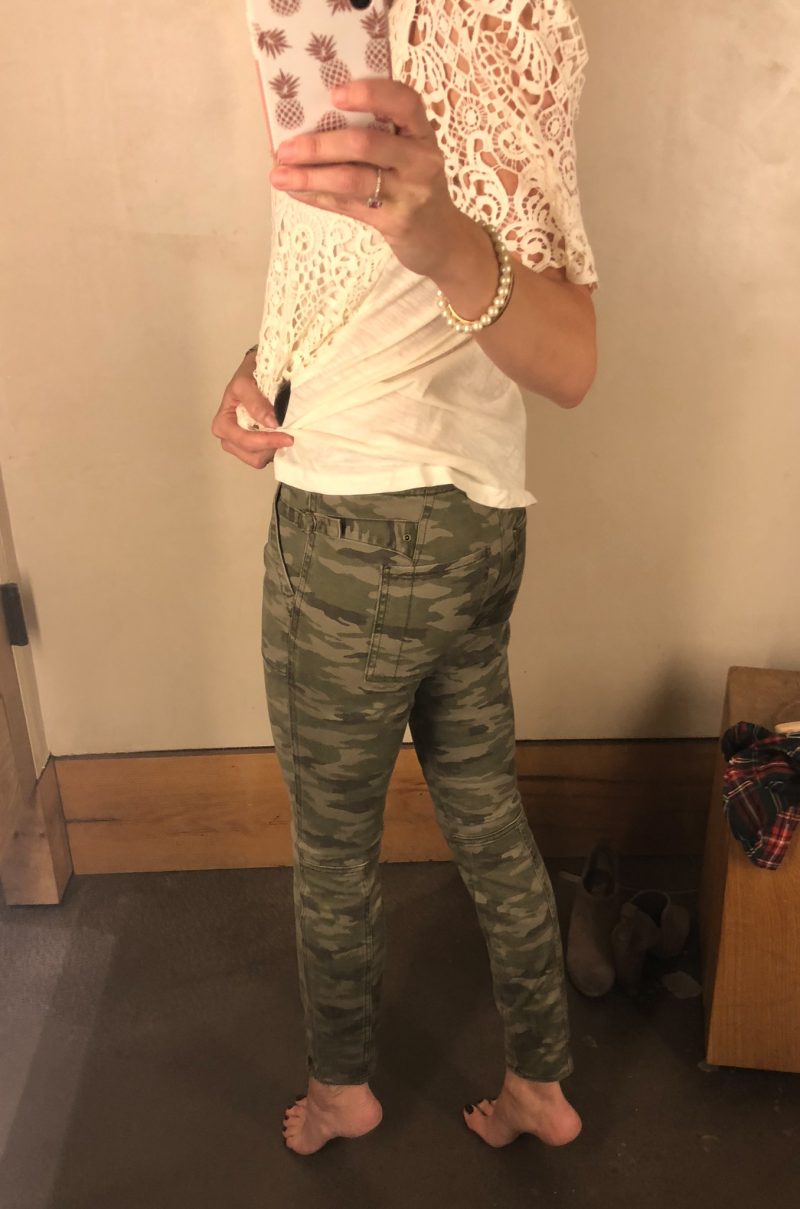 SO many of you saw these camo pants and wanted them but they hadn't gone online yet! They're here!!!! I love these so much. I found them true to size and am wearing a size 25. You can see details on the cute lace top here. 
MORE COZY FAVORITES
BEST GIFT IDEA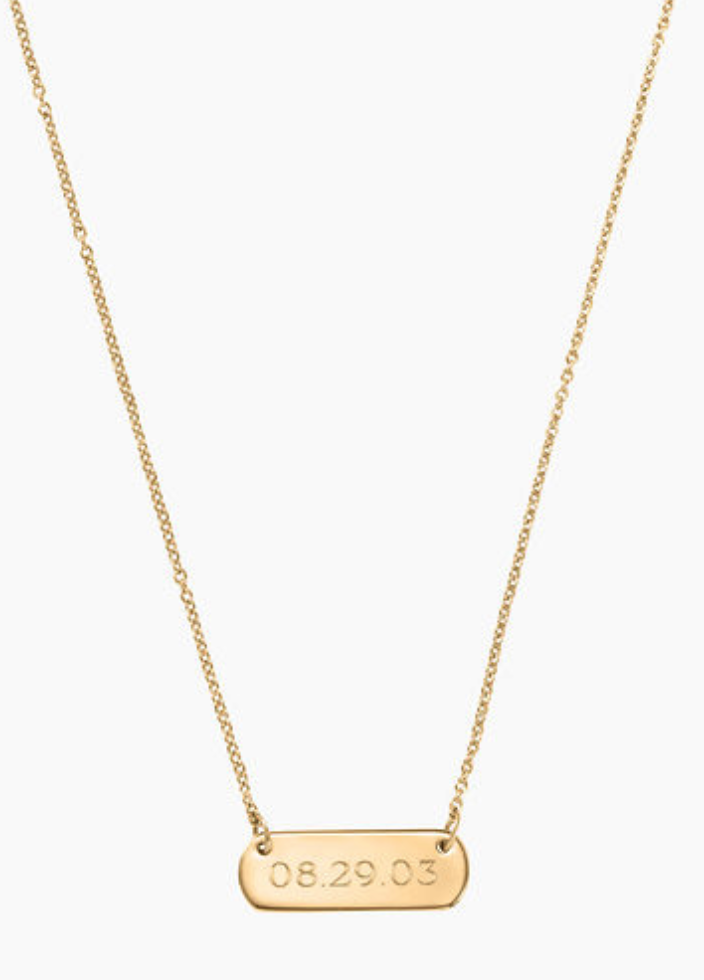 I have to give this necklace it's moment of glory. If you are looking for a Valentine's Day gift for a mother, daughter, sister or friend this is it. I LOVE this so much. I have the date that I met my husband on it and people ask me about it all the time. Just the other day my son's friends asked and it led to such a sweet conversation. I just love how personal it is and the idea of thinking outside the box with the date you choose. Two thumbs up. I wear this on a daily basis.
Ok, my friends. Wishing you all a really lovely weekend. Hope it's part productive and very relaxing. I will see you back here on Monday. Oh, and thank you so much for all of the input on this post. I am so blessed to have such amazing readers. Love hearing your feedback!
*affiliate links used