Good morning! It feels great to be back here on a Saturday. I've taken a couple of weeks off just due to sports and family commitments. I stumbled upon some really great finds this week so it's a perfect chance to share. The rain is coming down so you will find me lingering over morning coffee and then jumping into some organization. Can't wait to share what I am tackling. In the meantime, let's do a little Saturday Shopping together.
FOR ALL OCCASIONS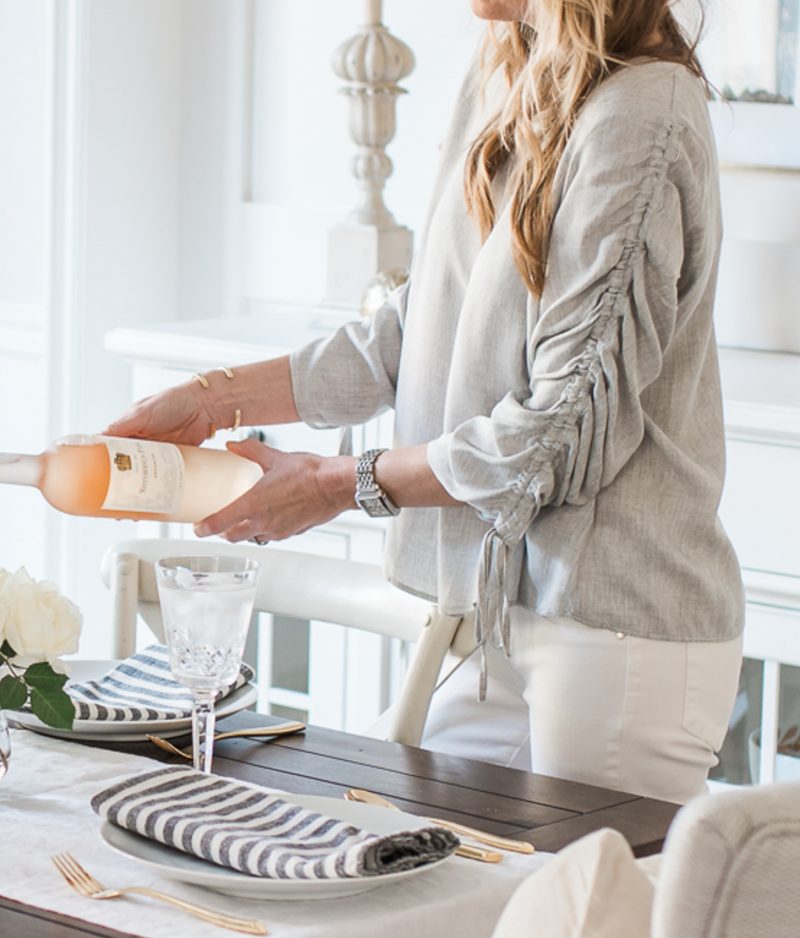 top | pants | heels | necklace |  table | napkins | sideboard
This is the top I am wearing in our Spring home tour. I loved it the second I saw it. It almost looks like linen and has a really pretty washed gray tone. The ruched sleeves add so much. It's just one of those basic tops that reads pretty and unique. Plus you can wear it for anything. It has a dressy enough vibe you can pair it with a pretty pants and heels for work or for an event but then dress it down with white jeans or denim shorts.  A good one, girls. Even my husband commented on how pretty it was. I paired it with these jeans and this layered necklace. 
WEARING LATELY
new balance | top | workout pants
I've been trying to find these in my size and finally did! they feel like you are walking on cushions. You can find me in an outfit like this for the first couple hours of every day. The top is a great one to work out in and well priced. The New Balance fit true to size. Ever since my husband gave me these, I am hooked on the brand. Incredibly comfortable and cute on the foot. I also have this sweatshirt which looks cute if you need to run out the door and get some errands done.
SPRING VIBES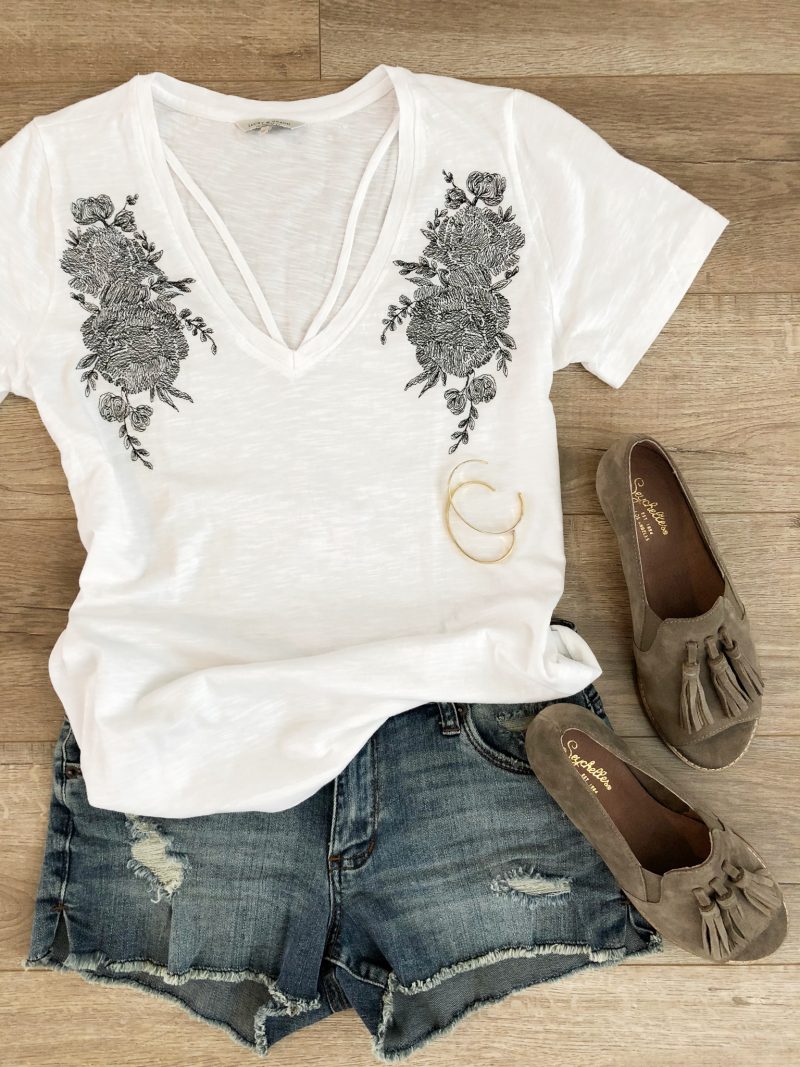 You can't go wrong with embroidery for Spring and Summer. It's just so cute and this cut for a t-shirt is one of my favorites. Awesome price and it looks so cute with these denim shorts ($39). I rarely buy a lot of flats but I had to have these as soon as I put them on my feet. They feel like slippers!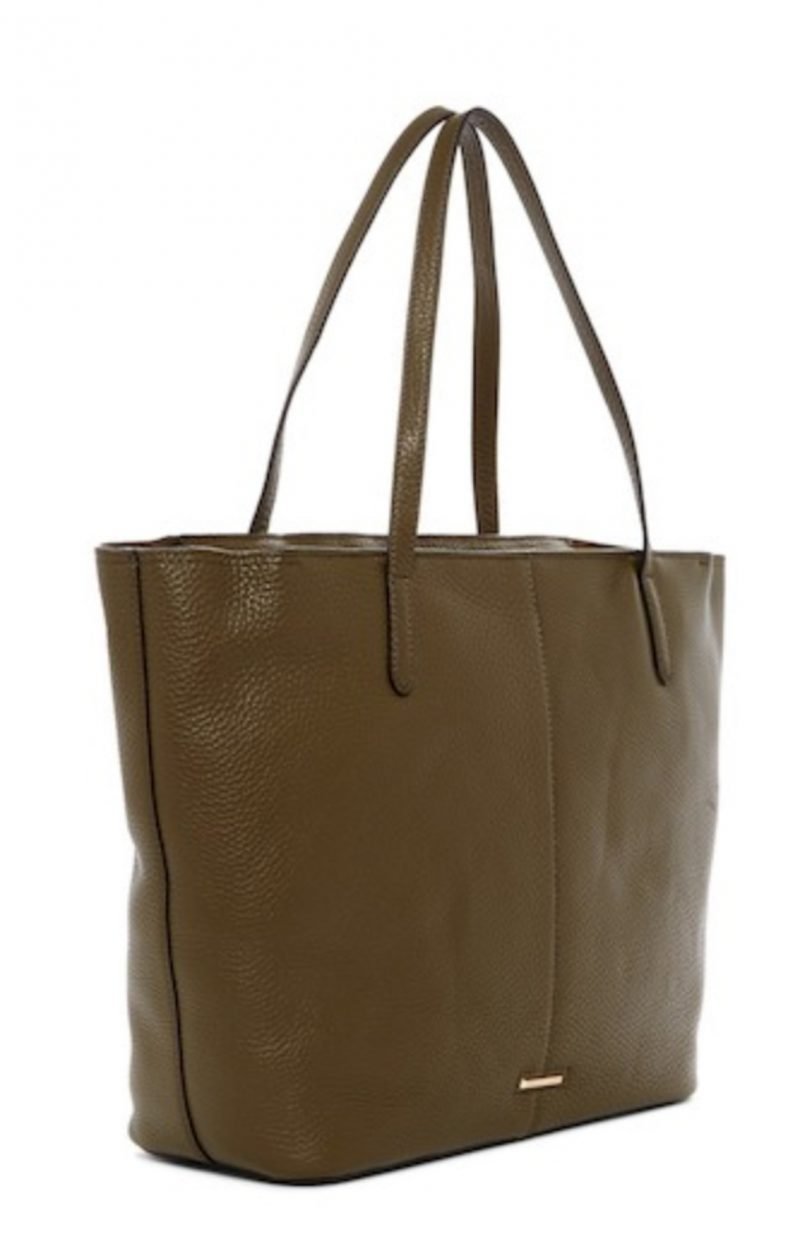 Any Rebecca Minkoff fans out there? I LOVE her bags but they are pricey. This olive tote is 75% off!!!! What?! Wait until you see the detail on the back. I am a big fan of totes year round. You can toss anything and they are especially handy in the summer when you need sunscreen and snacks for the kids.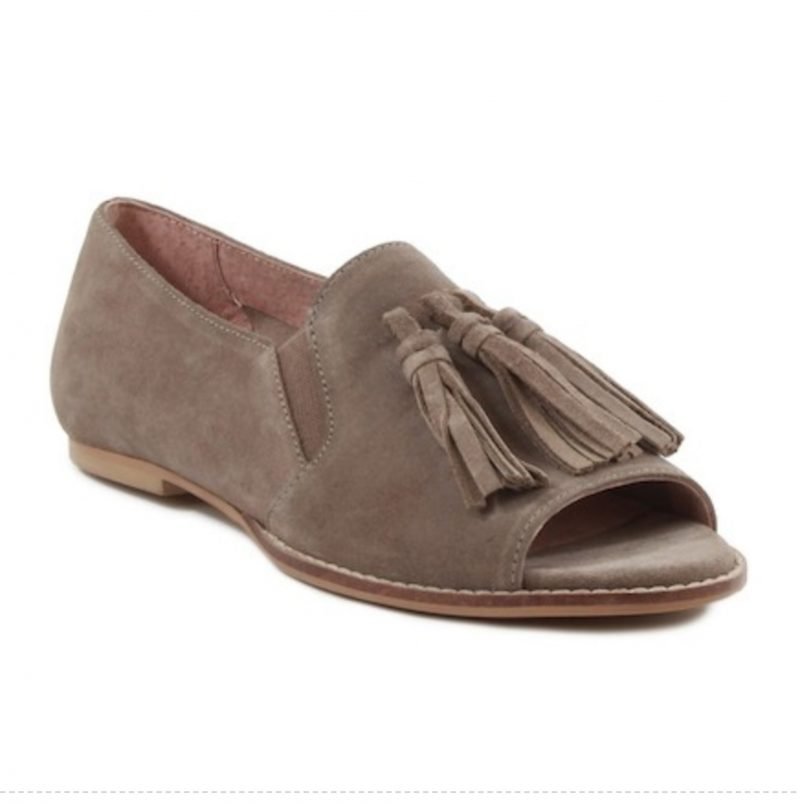 These are the flats that feel like slippers. I just love how cushioned they are. Plus the open toe keeps them fun for the summer months. Great shoe to wear with jeans, shorts or even summer dresses.
CUTE SHOES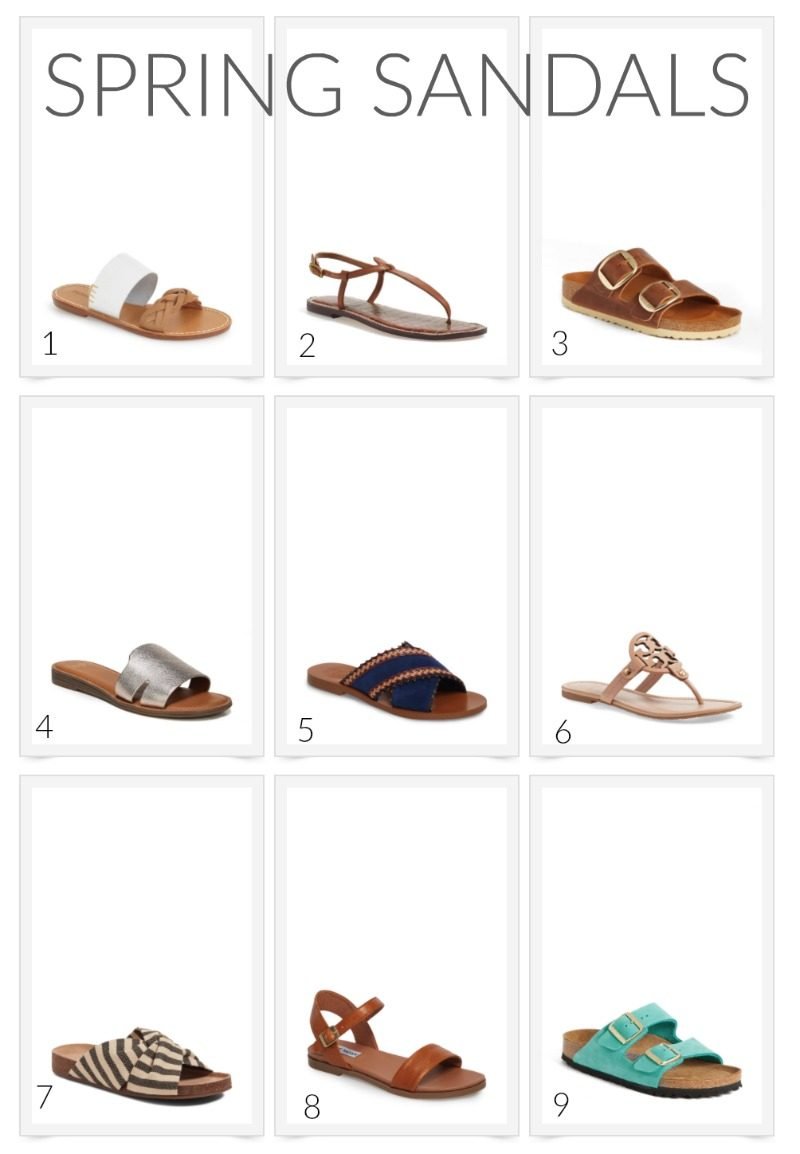 one | two | three | four | five | six | seven | eight | nine
Many of you asked me to do a sandal round-up. Slides are seriously on trend this year as are Birkenstocks. My MIL loves them and I wore them in my college days. I have to say that the gold buckle is a nice switch up. Number three is pretty darn cute. But if that isn't your style, I am loving all the other cute looks. Number one would go with anything. Very cute.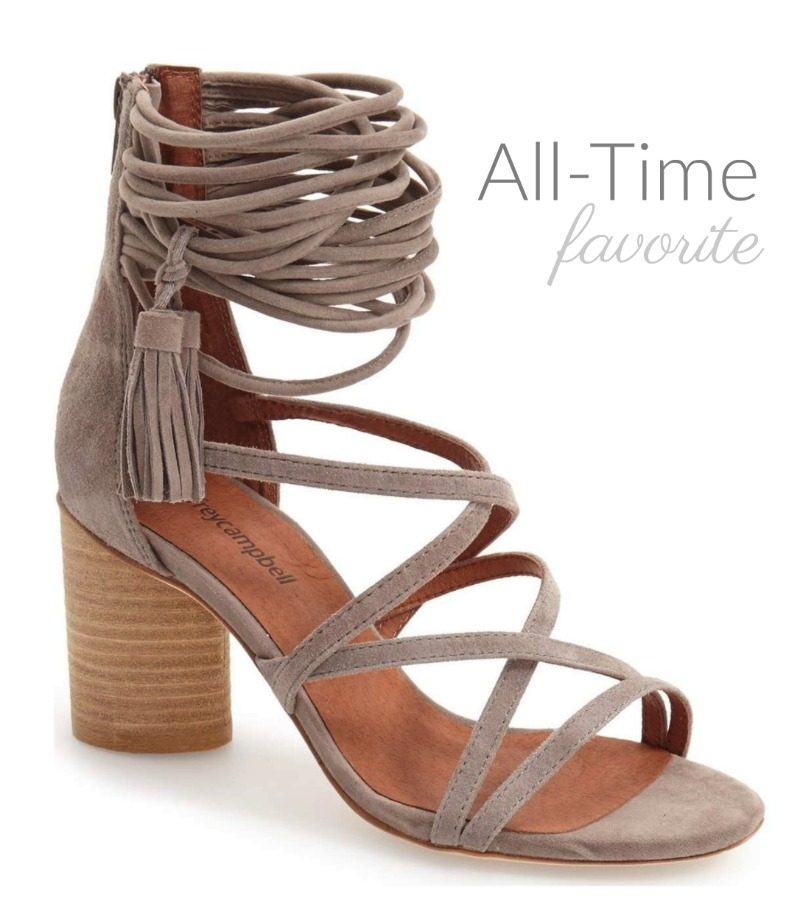 My all time favorite sandal with a heel for this time of year is this one. I LOVE this shoe and was so happy to see it back for this season. It's comfortable and darling on the foot. Highly recommend.
LOFT 40% SALE

REVOLVE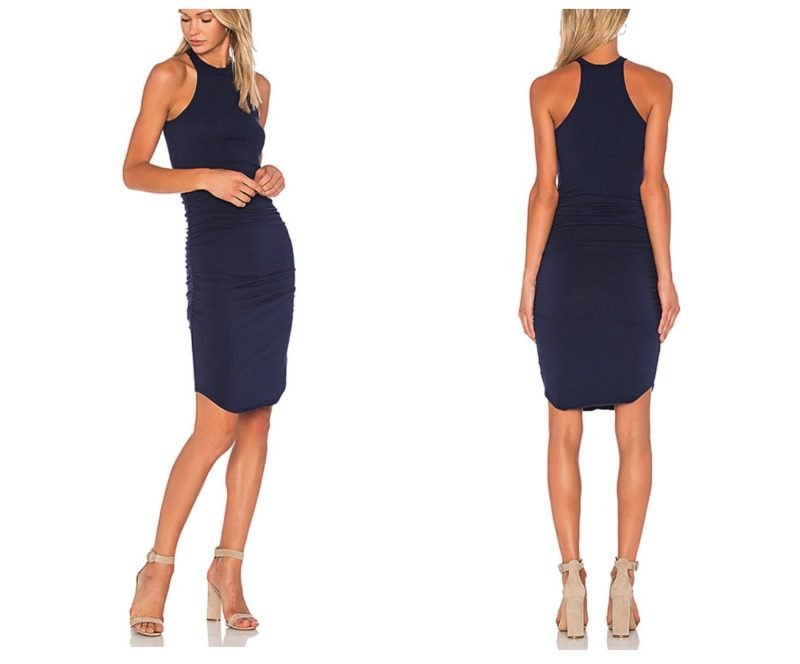 I love Revolve for Spring and Summer. My friend Steph just ordered this dress and when I saw it I had to as well. So darn cute. And it comes in four colors.
ANTHRO SALE
Anthro has an extra 30% off the sale finds. Great deal. You can shop the under $50 sale section here.  shamsThese are gorgeous and add so much texture. Great way to add a designer look to your bedroom.
BEAUTY NEWS
Colleen Rothschild has some of her best selling products marked down 50% off. You can check them out here. I always buy this when it's on sale. It's what I use each morning to wash my face. So refreshing and gentle.
HOME FINDS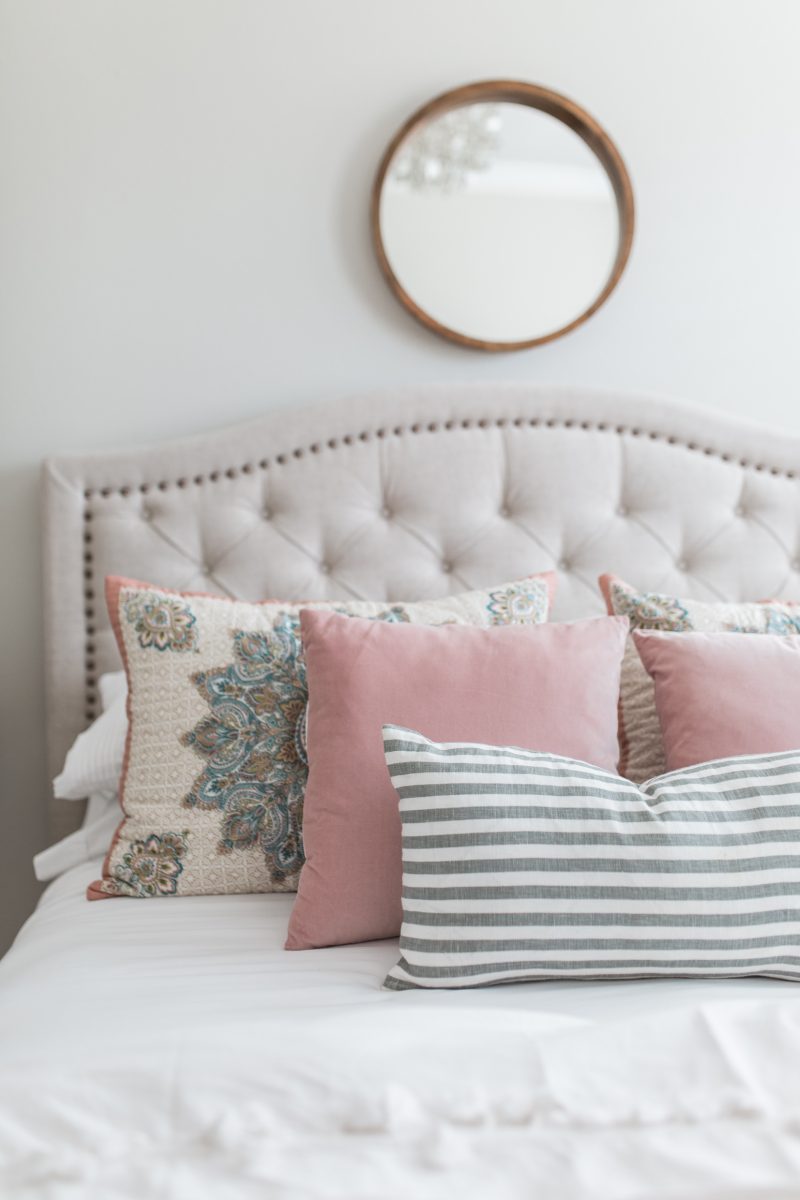 Just a quick update to let you know they finally added these shams and pillows to the online store. I know a few of you were asking me. The quilted shams add so much and you can go wrong with $10 velvet toss pillows. You can change-up the look of a room for very little money. The mirrored side tables we used are on sale this weekend, too.
Have a wonderful weekend, my friends. I hope it's part productive and part relaxing. That is the best combination if you ask me. Oh, and at long last we are actually about to finish the pantry. I know, it's been a long time coming. See you back here on Monday.