Good morning! We actually slept in this morning. A very rare occasion in this household. Of course my son was still up at 6:00 am but the rest of us snoozed the morning away. I plan to sneak in a work out and then paint the shelves in our pantry. I'll try to update you on Instastories. Today I rounded up a mix of fun finds and sales for Saturday Shopping.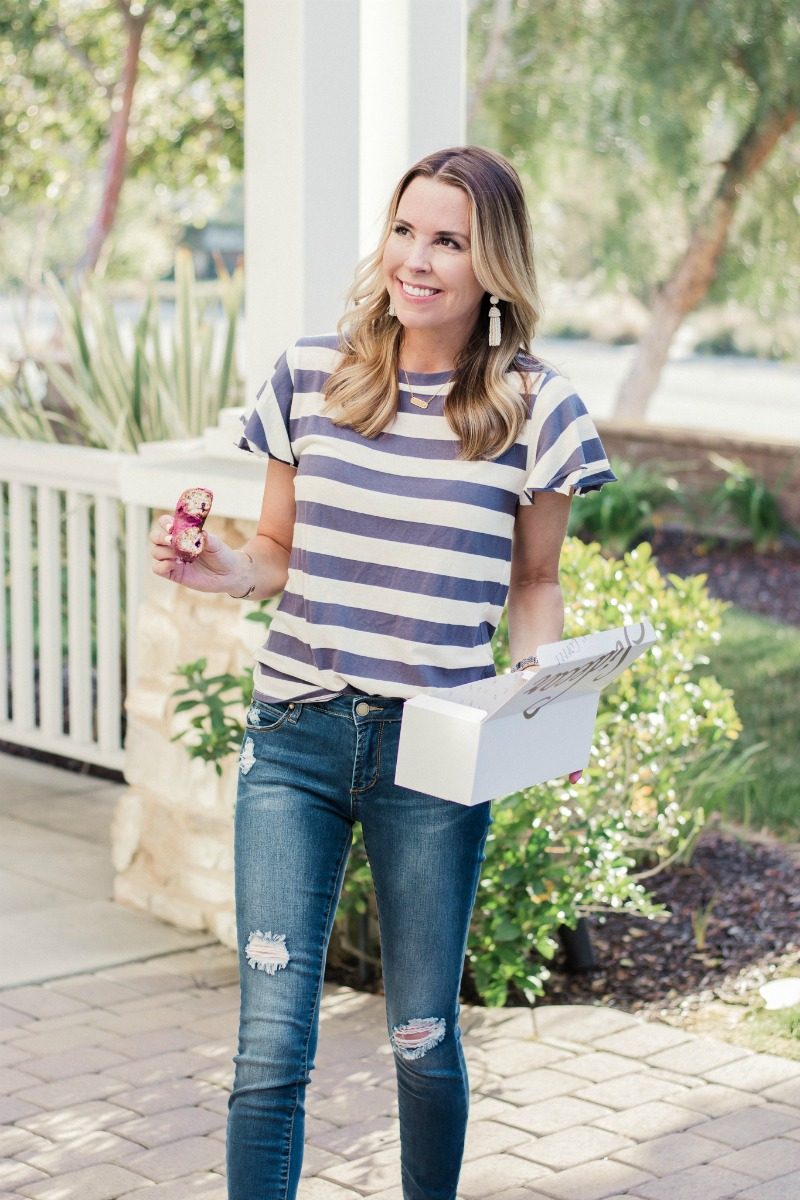 I was out shopping for someone else when I saw this top on the rack. While the pretty purplish/gray stripes caught my eye I wasn't sure about the cut. Just goes to show you, you can't judge a shirt on the rack without trying it on. LOL. The flutter sleeves are so sweet and elevate this to the next level. It's also incredibly soft. I like it so much (and the $29 price) that I plan to order the gray one.  For reference I am generally a 2/4 and 5'7″. Wearing a size small in the top and a 25 in the jeans.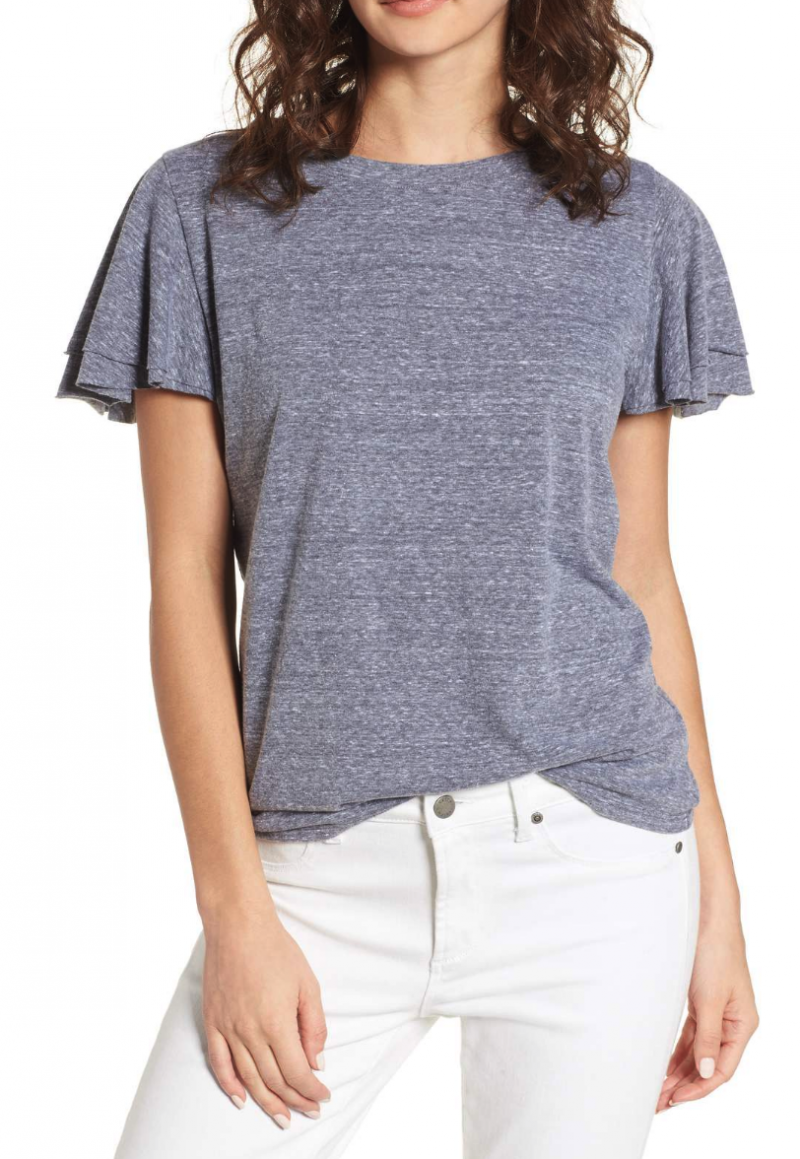 so cute in this color with white jeans and a pretty delicate necklace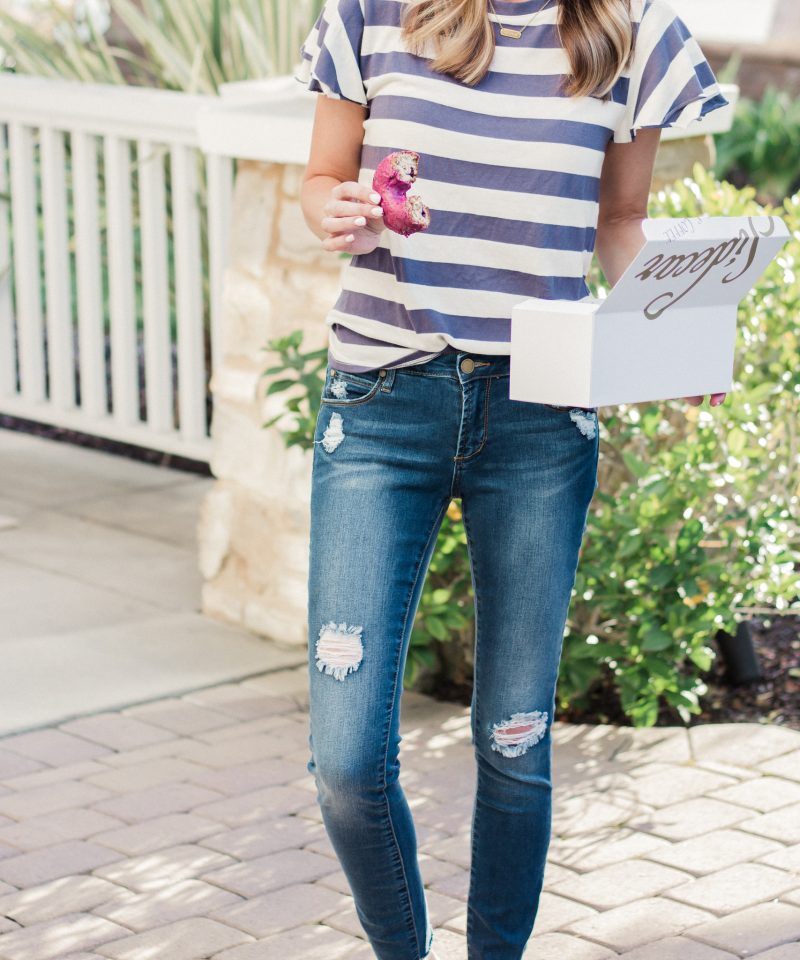 jeans | top | earrings | necklace
I've had these jeans for sometime now and grab them all the time. Easy to wear and comfy. They are $64 and have just enough distressing on them to give them a little bit of edge. The same brand makes a pretty pale pink color and I noticed they are on sale but sizes are flying. If you are local and haven't tried Sidecar Doughnuts and Coffee you are missing out. The doughnuts are so fresh and more like a decadent cake. They are located right next to the new McGee & Co. shop! I'll share some fun finds from there in just a bit.
DRESSING ROOM FINDS

I have to share this top with you all! I saw it a month ago and new I loved it. But when I tried it on it felt to cropped. Walking by it this week it dawned on me. It's perfect for on top of a dress to give it an entirely new look. I LOVE it. I am wearing a US size 8 but would prefer a US 6. That is what I will order.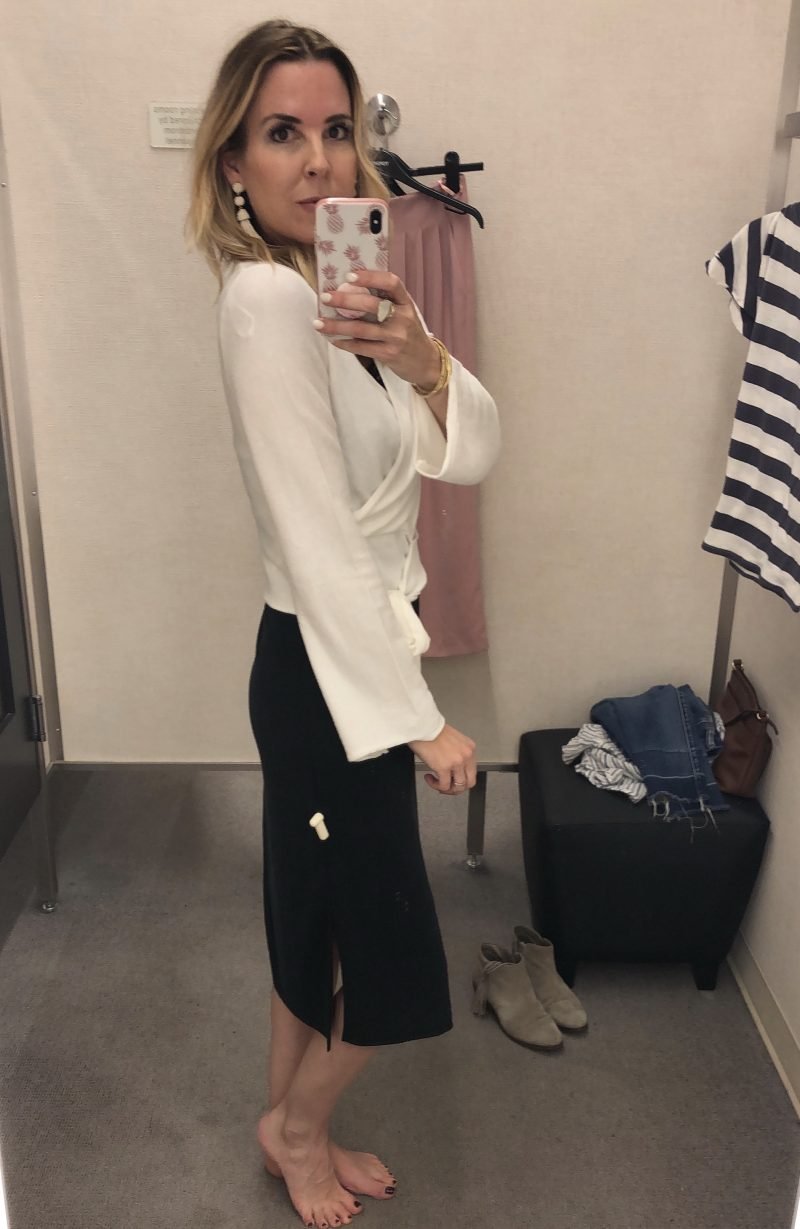 This dress is simple and sweet. I also found this one for only $20.  The gray would look great with the top. Many of you might have this dress already. I plan to wear it with this wrap top. I also think this would be perfect underneath as well. Just a fun way to completely change up the look. And great if the weather is a bit chilly but you still want to wear your dress. This sweater has a sweet feminine flair to it. This pretty pale pink one has slimmer arms and a beautiful bow.
SALE FINDS

I have these mules in the blush color and love them. People always comment when I wear them and ask me where they are from. They come in a few colors and are now under $50. I am considering that light suede color. Such a great neutral.
This trench coat isn't exactly a neutral but boy is it darling. And on sale for $40!!!!
This comfy top gets great reviews and is marked down to $20.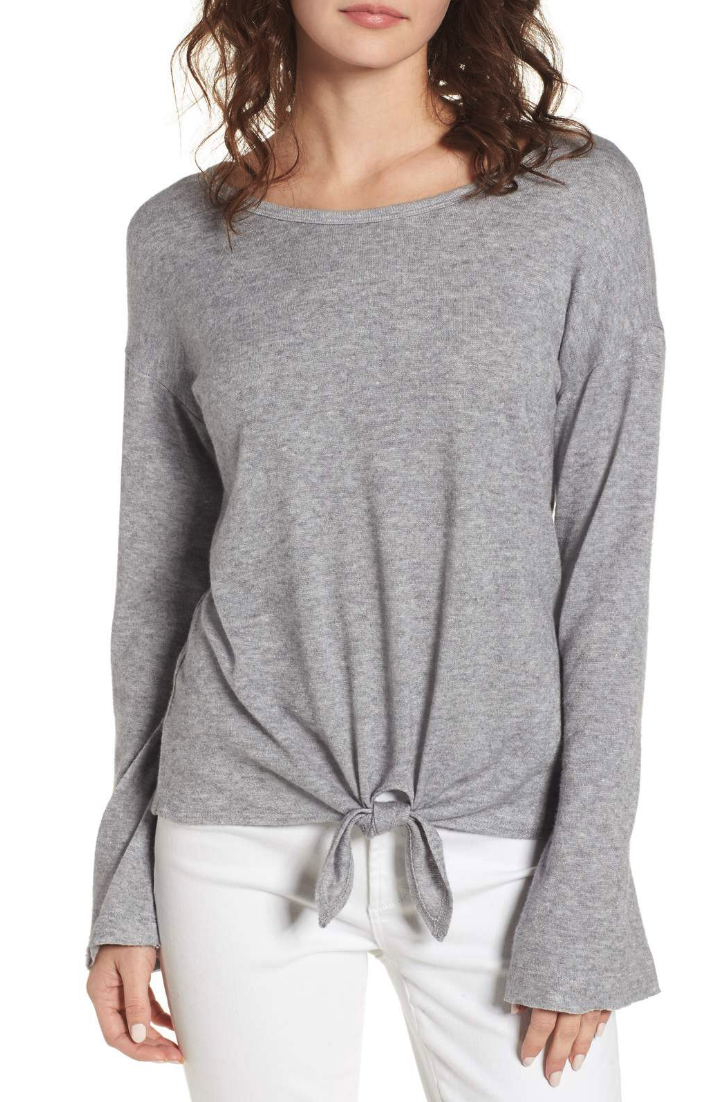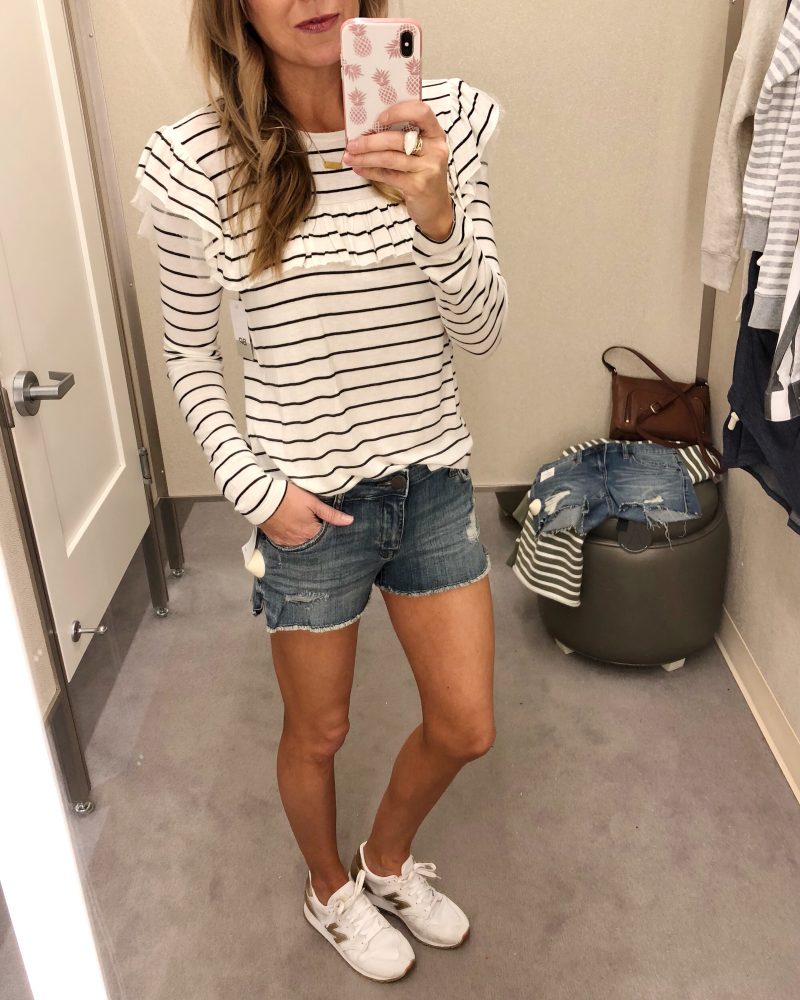 ANTHRO
Stripes and pintucks. This has my name written all over it.
I have this top and love it. It's more of an orange color in person. Also comes in navy. Great fit!
LOFT
Everything is 40% off!
This top is beautiful. Love the sleeves.
This has received rave reviews. I think I may order this one. I love the sleeves on this dress.
COLLEEN ROTHSCHILD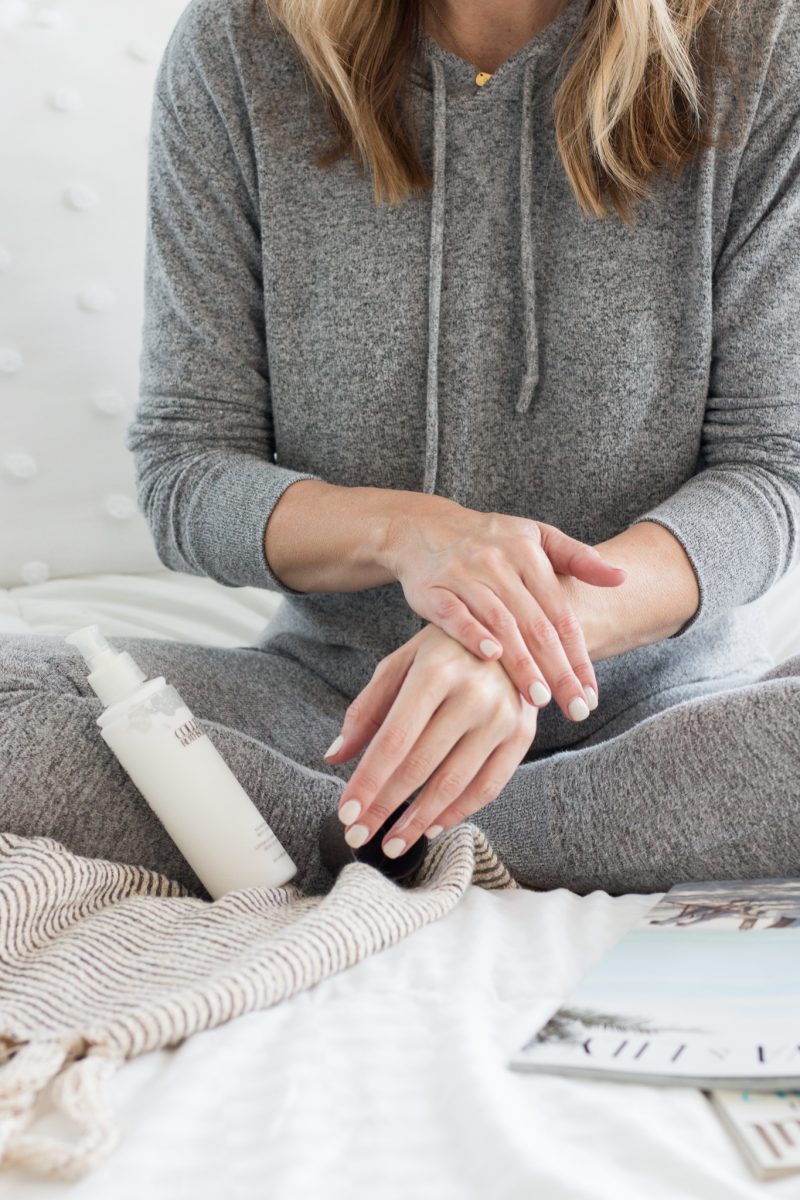 Want to update you all on this lotion. I am head over heels for it. I put it on my chest, arms and hands morning and night. It has made my skin soooooo much softer. My mom loves it, too. I took it to put on her when I spent time with her this week. I always like to follow up when it's a new product. It has a mild scent but it's lovely. I am not a perfume girl and don't like anything too strong. This is perfect for me. Don't forget you can get 20% off your order with code COURTNEY20. In case you missed it, you can get caught up on my quick skin care routine here. 
McGee & CO.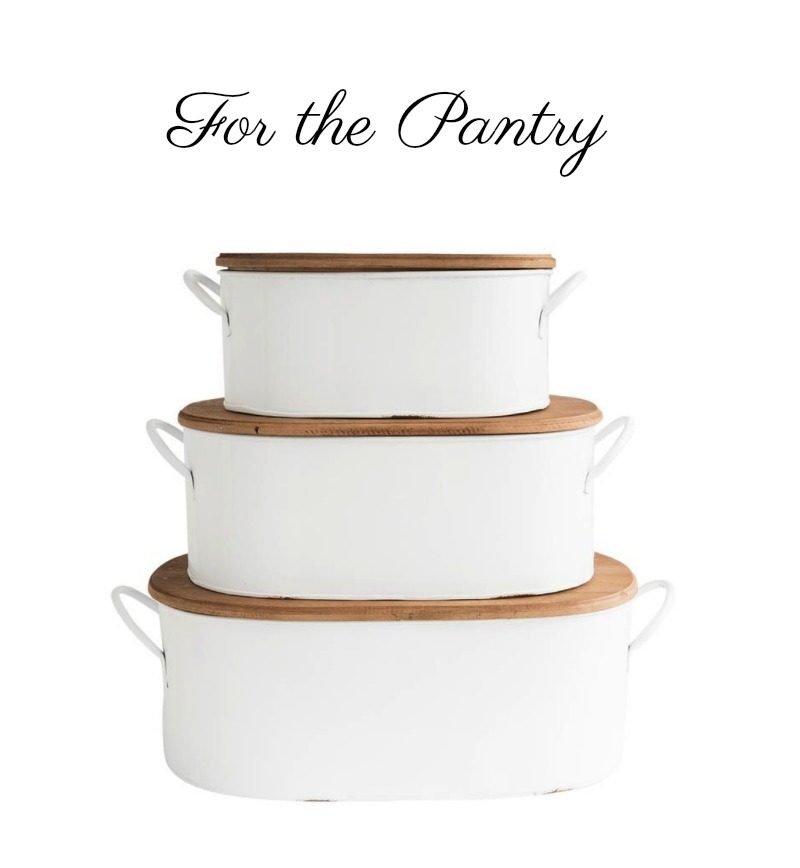 As I mentioned earlier, I popped into McGee & Co. yesterday. I will share more of my visit soon but wanted to share these bins. So cute for our new pantry. I bought the smaller one as well as this doormat for our back patio. I have always wanted it and it's currently 20% through today. So if you are looking, now is the time to snatch it up. I regret not picking up these to have on our open shelves. Let's be honest, live herbs are live for long and these are perfect to add a soft touch.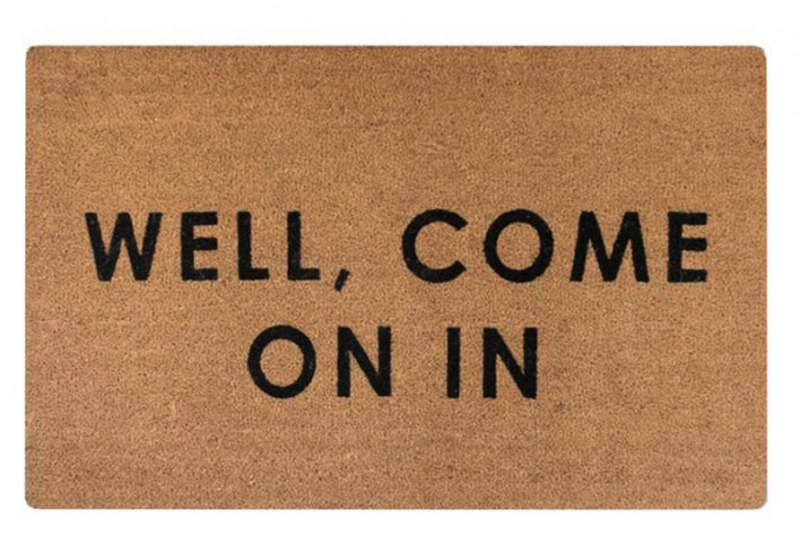 WORLD MARKET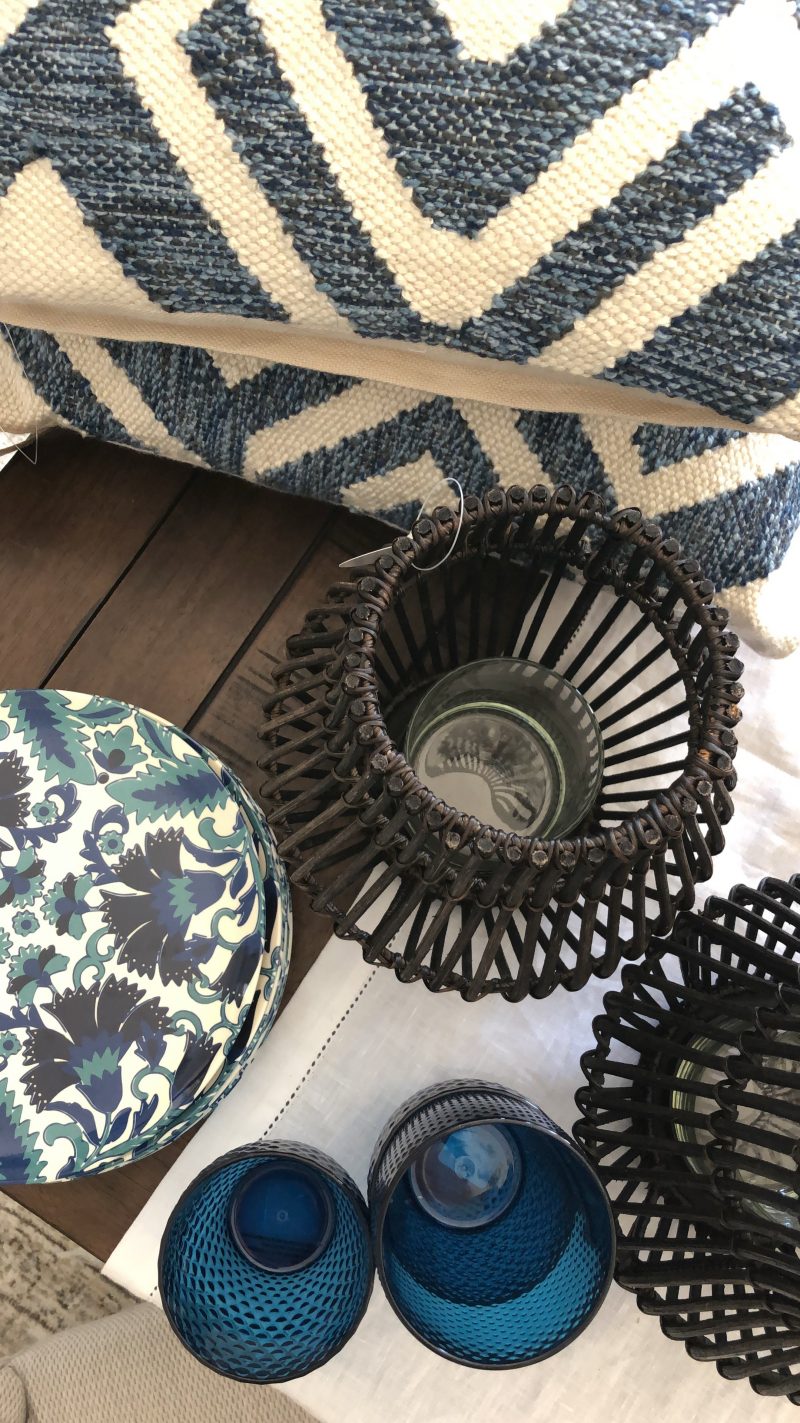 pillows | cups | lanterns | plates
Next week I will be sharing an outdoor entertaining post. But wanted to give you a heads up because World Market is offering 20% off their outdoor collections right now. These pillows are for outdoor but I would 100% use them inside. The texture is fantastic.
Wish me luck painting. It's been on my to-do list FOREVER and I am forcing myself to get it done today. Hope you all have a really wonderful weekend. See you back here on Monday for the weekend wrap-up. xo