Good morning, friends! Thank you for all of the heartfelt comments on the patina post. I love this community we have built and it means the world when you all feel you can share, too. We were up super early this morning for a fun project I am sharing over on Instastories. Wish us luck. Always a leap of faith. But let's talk fashion finds, shall we?! So many cute pieces to share with you today.
BRIGHT & FUN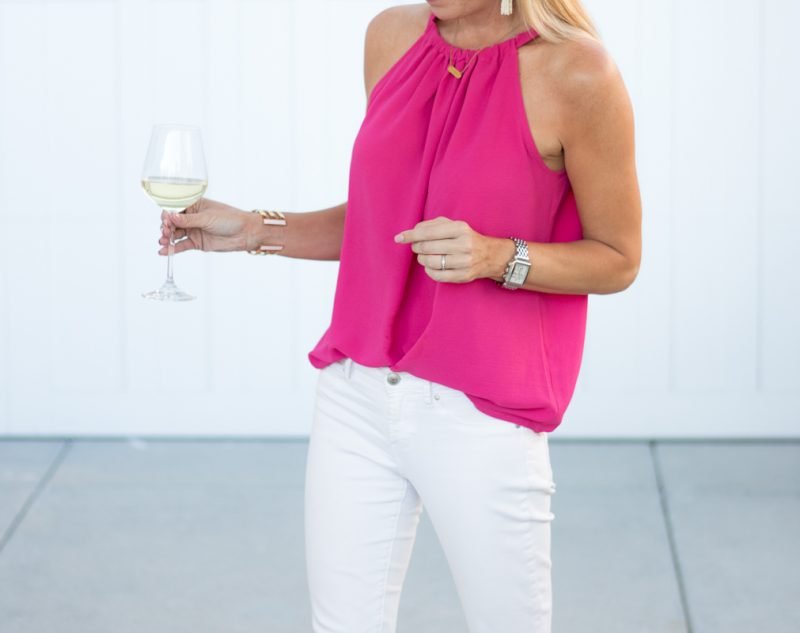 We spent Thursday night with some dear friends of ours and this is what I wore. This have been my favorite white jeans (under $50) for quite some time now. For reference I am a 25 in these. This top is a fun addition to the wardrobe. The color is so bright and cheery. I wear this top with my favorite strapless bra. The fabric is lightweight and flowy so it's perfect for a warm summer day. It can hang long or be tucked in a bit. It comes in a few colors and ties in the back. This outfit looks great with this $20 bag. Whenever I carry this tote, people want to know where it's from. It's a good one, girls.
VERSATILE STYLE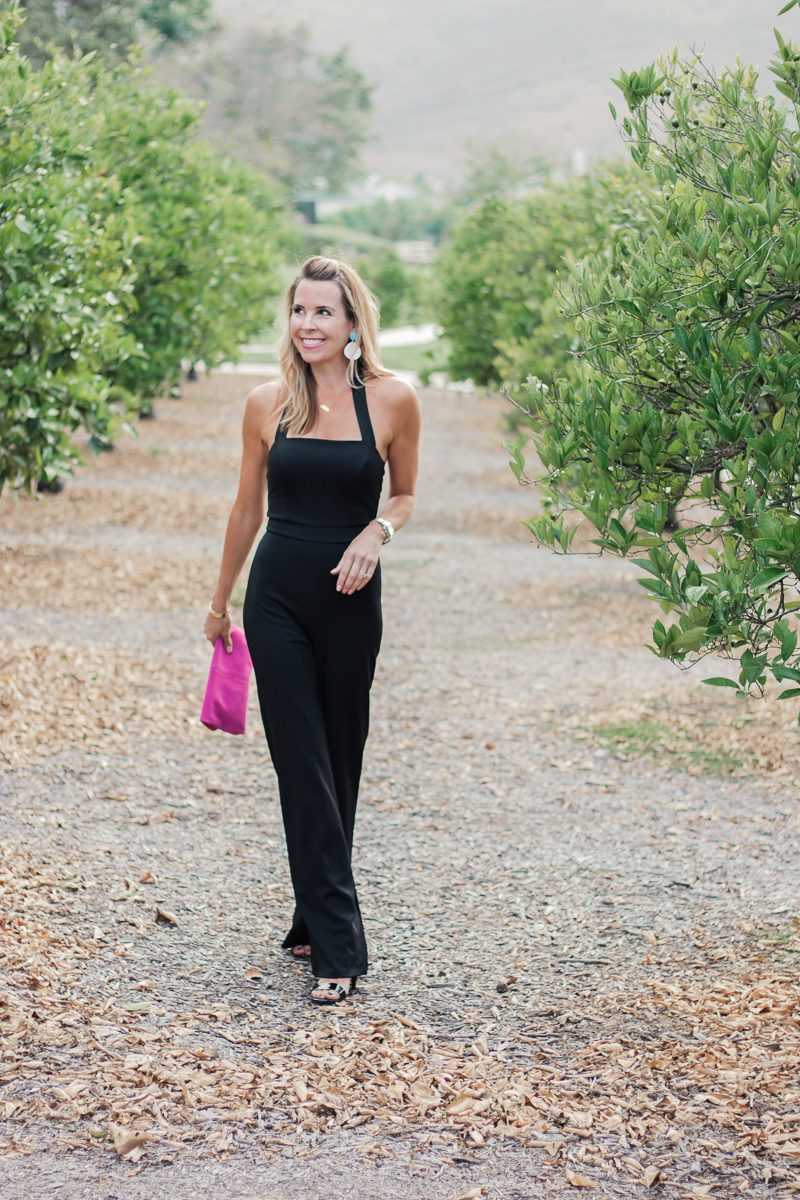 jumpsuit | heels | clutch | earrings 
You all seem to love this jumpsuit and I've received so many questions about it.  The medium fit me the best. When I tried on the small I could not breathe once it was zipped up. I am a 34C up top and it was just too tight (although I have a really broad ribcage for my size, too). It's a really nice stretchy fabric with some weight to it. So you can go without a bra if you choose and just wear these or go with a tried and true strapless bra. You seriously can't beat a price tag of $59!!!! This is definitely a piece you can wear all year-long. It would be gorgeous during the holidays with a sparkly clutch. I get more use at of these heels than an other pair in my closet. I have them in nude, too, and the style goes with everything.
FAVORITE FIND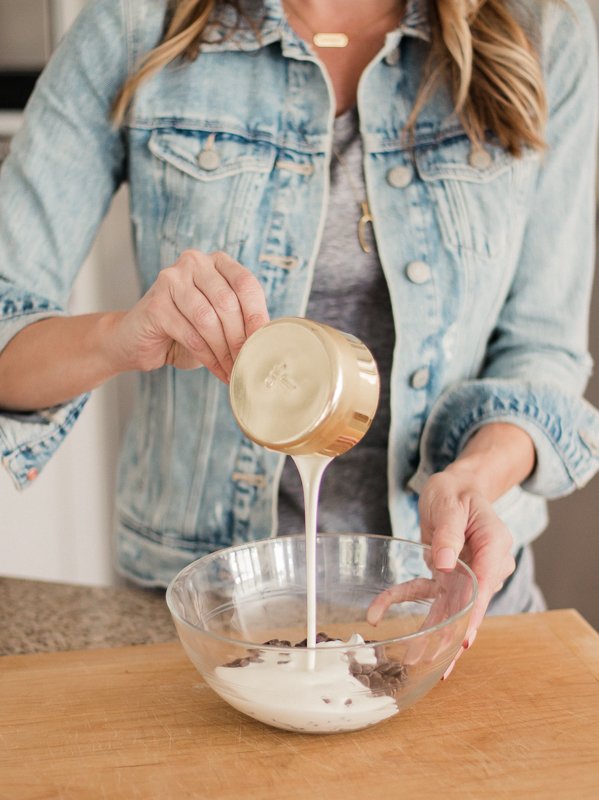 The other item I get questions about on a daily basis is this denim jacket. I have been living in it. Remember I bought it for my daughter. Ummm . . . poor girl. It has just the right amount of distressing and I love the light wash. You can't go wrong with this. I bought it in an XS for my daughter (slightly loose on her) but I love the way it fits. A great look over dresses or tanks. The $39 price point is ideal. Lately I have been wearing it with this dress and Converse. It's one of my go-to summer outfits.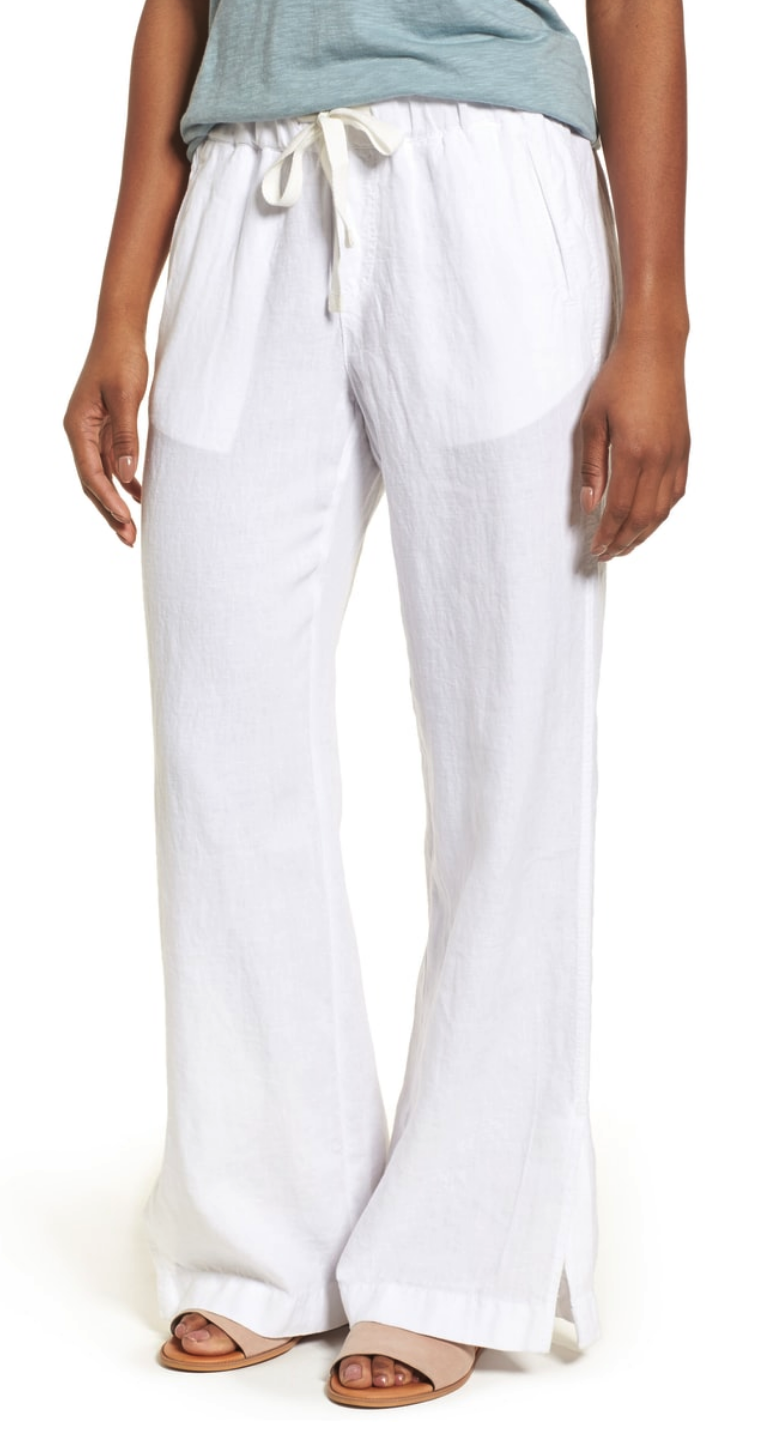 These are a great pair of pants to wear with a swimsuit. I love wearing these and they are currently on sale.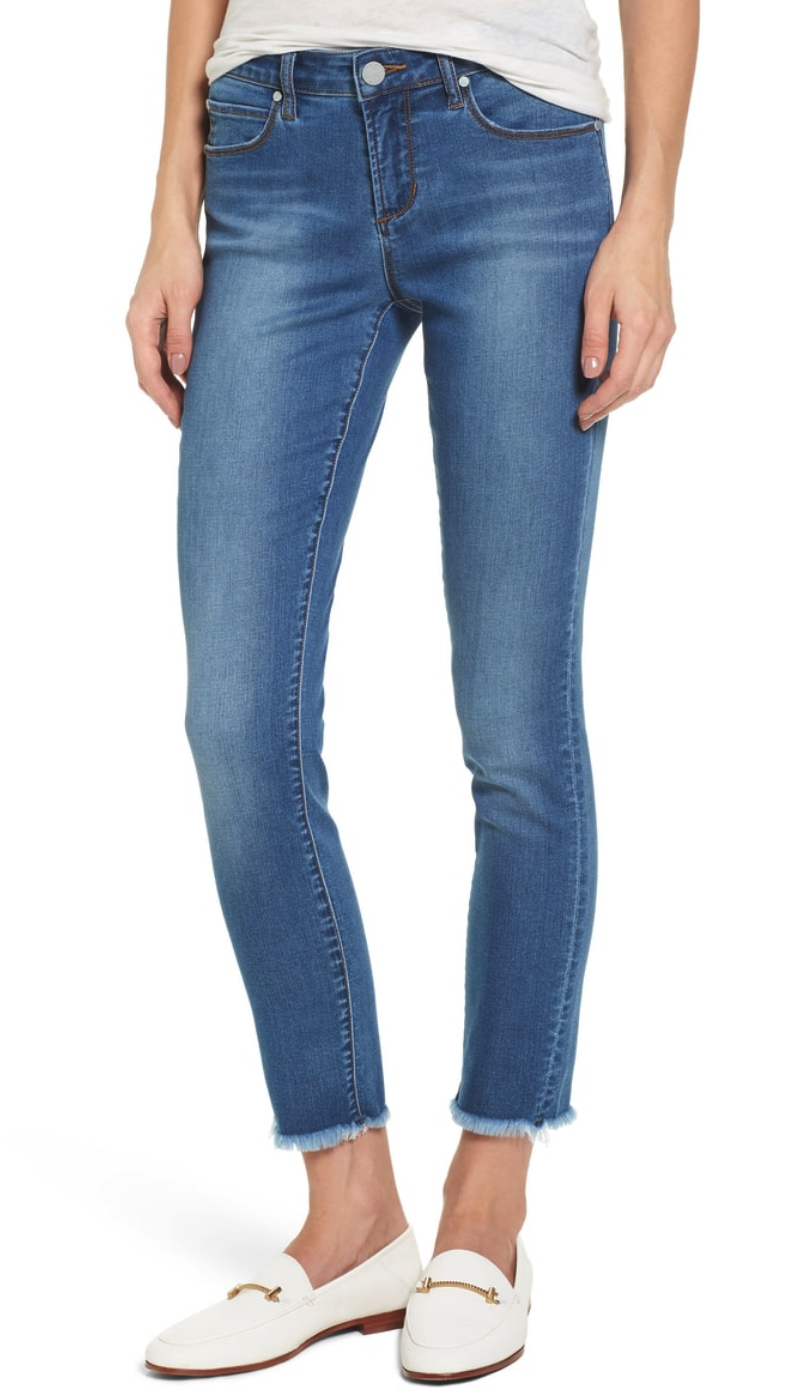 Cutest jeans!!!! Comfy and now only $38!!!! Such a darling hemline. So cute with flats like these or kicks. But they also look great with heels and a fun top for going out. 
ANTHRO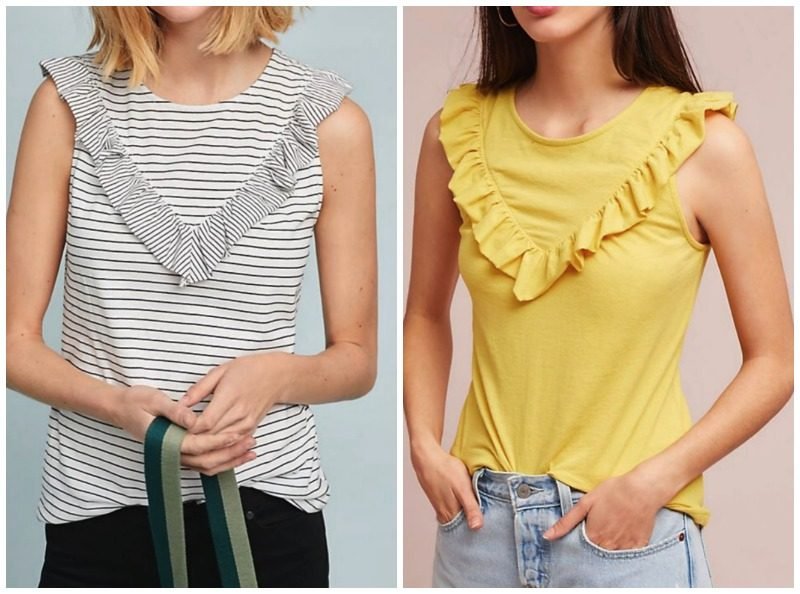 Soooo cute. Good ole' Anthro! Best sale section in all the land. Love this top and the ruffle detail. Beautiful. I also noticed this lace trim bralette is on sale. Very pretty. You can see all the under $50 sale items here. 
LOFT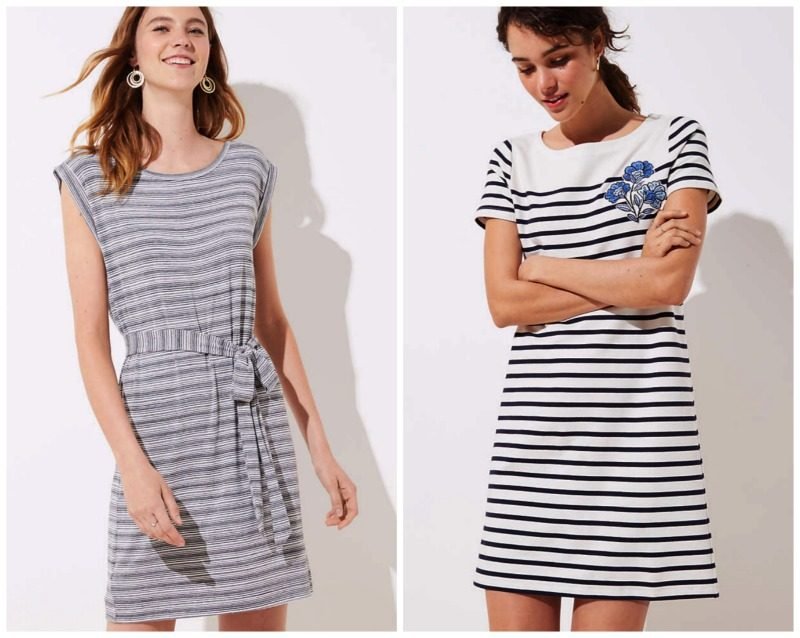 Both of these dresses have received rave reviews!!! And they are both 40% off so that's something to cheer about.
These shorts have awesome reviews ,too. See all of the shorts on sale here. They are all 40% off!!
COLLEEN ROTHSCHILD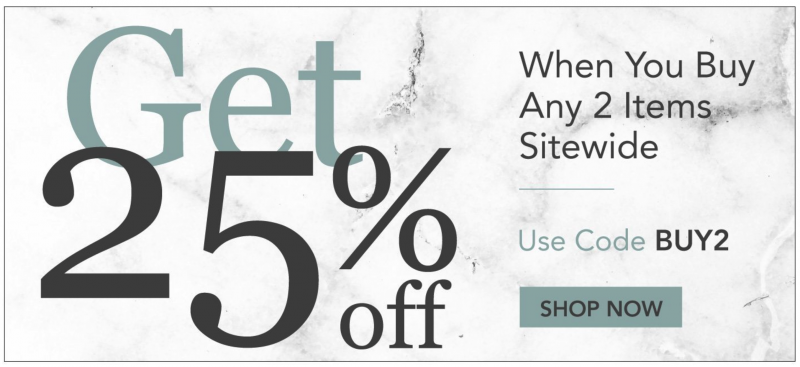 Shop My Favorites

Colleen Rothschild products have changed my skin. Love them so much. Great sale going on if you need a couple of things.
FOURTH OF JULY
You girls loved these from last year. Nordstrom is no longer selling them but I found these and they are on sale for $24!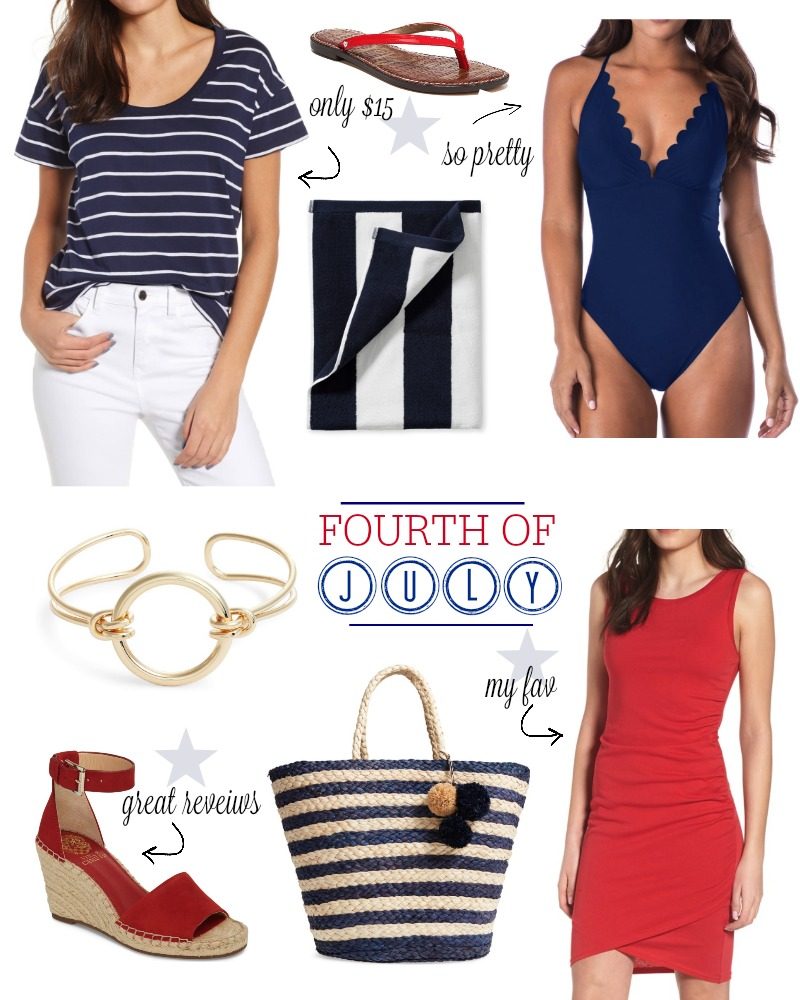 top | flip flops | swimsuit | towel | bracelet | heels | tote  | dress
It's hard to believe the Fourth of July is just around the corner. It's one of my very favorite days of the year. We always spend it with dear friends. It's one of those days you don't want to end. Thought these were all really cute for the upcoming holiday.
And now we are off and running. Although I awoke to a completely flat tire so I need to deal with that first!!
Wishing you all a wonderful weekend. See you back here on Monday. xo