Good morning and happy Saturday. While I have always known I am not an early morning gal, the last few days have really driven that point home. We've been up at 5:15 am for a volleyball tournament since Thursday and I am falling apart. I used to get up that early back in my teaching days but boy does my body need sleep. I applaud all of you getting up that early or earlier to head to work or the gym. My husband is the early bird around here. Thank goodness! It's crazy what just one more hour of sleep does for me. Are you a morning person? Turning to fashion news, I've rounded up some incredible deals for this holiday weekend. Time to get our Saturday Shopping on.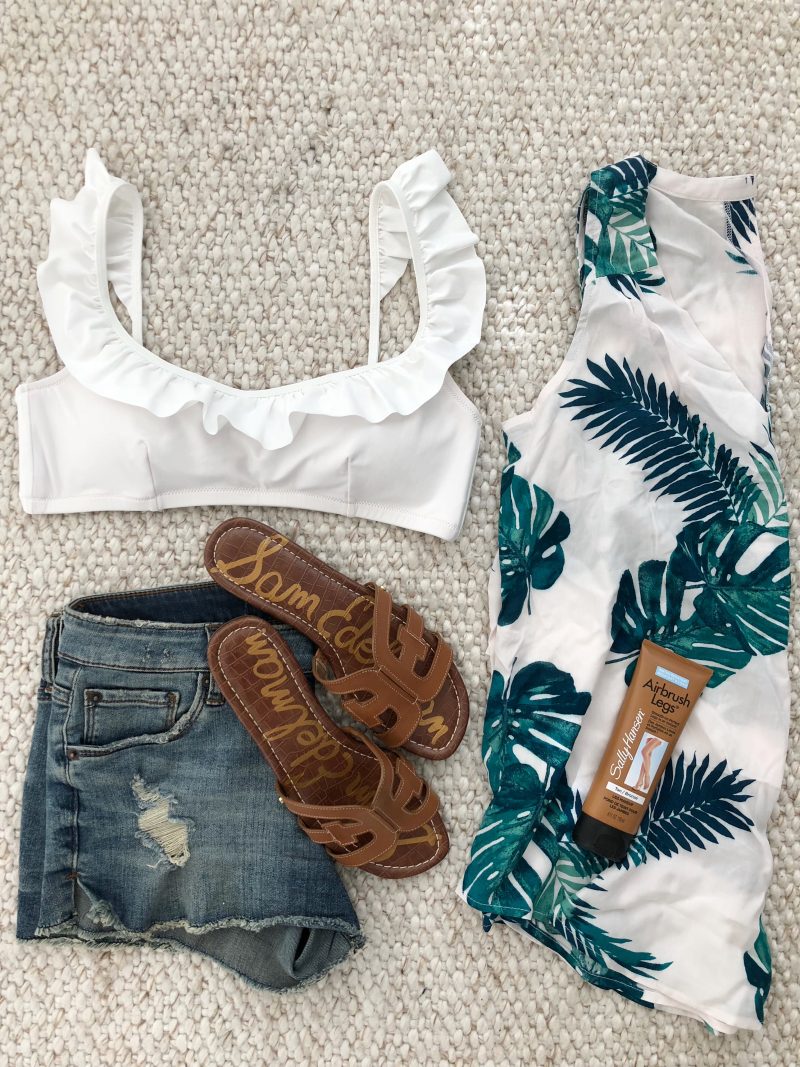 shorts | top | bikini top | airbrush legs | slides
First up is are some of my favorite summer pieces right now. This bikini top is an all-time favorite. It's so flattering and really comfy. I adore the ruffle detail. It comes in so many colors and is currently 40% off! That means it's only $38! The sizing is true to size (be sure to select the women's sizing guide for swim). I bought a medium and it fits really well. The palm leaf print is also on sale and a fun one for this time of year.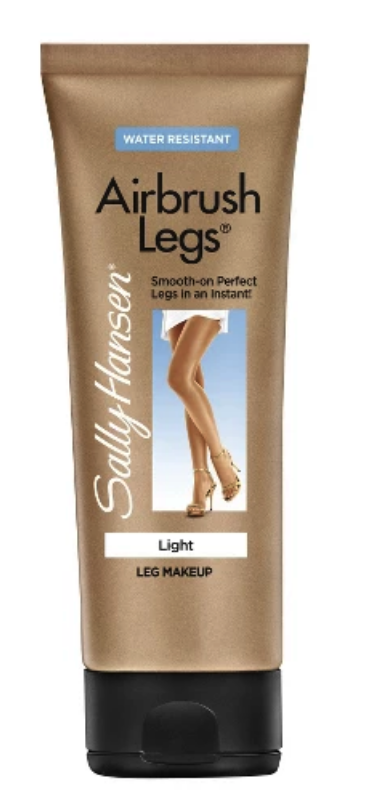 Can we talk about the Airbrush Legs? Do you already own this? My friend Laura tipped me off and then I've mentioned it to a couple of friends who all said, "Um. . .yep. . . been using it for years!" What?! Where have I been? It's AWESOME. It immediately adds a tan and sets in two minutes. It's not a self tanner, but more of a makeup. But it's so lightweight you can't feel it and it looks really natural. I used it last night for a night out with a short dress. It can rub off on your clothing so just be careful. However, it washes right off. It's really so awesome for adding some color to your shoulders if you are pale like I am. To remove you just wash it away with soap and water in the shower.
I've been carrying this bag non-stop, too. Much cuter in person and now on sale for $25! I always get asked where it's from. A really great bag for summer.
J.CREW

One of my favorite stores, J.CREW is having a fantastic sale! So many things are 50% off. Including many of their best sellers. These super soft darling pajamas are now under $35 $69! Such a great pair for summer. They also make for a wonderful gift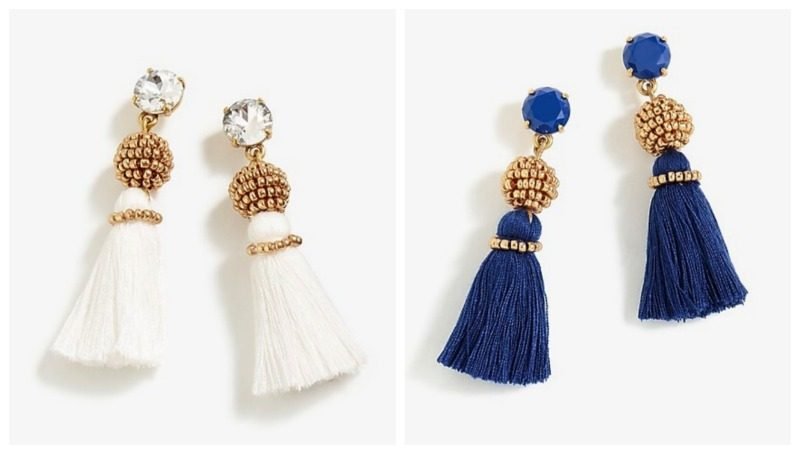 These are soooooo good. I wear my white tassel earrings all the time. These are now 50% off and only $14!! Easy way to add a trendy look to your outfit. Another nice gift idea for one of your friends, too. The navy pair would be so pretty with a white dress. Great combination. Click below to see the entire sale!
LOFT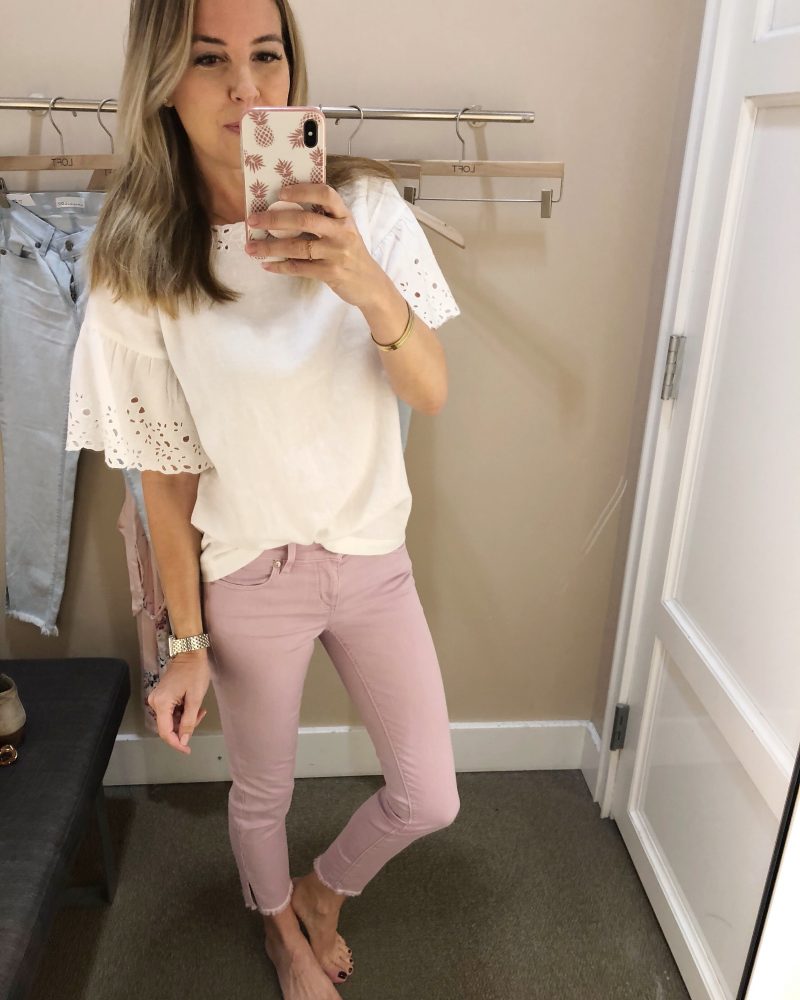 Loft is also having an incredible sale this weekend with everything marked down 40%. I popped in to try a few things on and LOVED them. My favorite by far were these jeans. So so cute and they come in a few colors. In fact I loved them so much I bought them in two colors and have worn them every day since. I went down a size for a snug fit. They do give a little as you wear them. Love the hem and the split on the sides. Highly recommend!!!! The top is also a new favorite. It's beautiful. Sadly the sizes are going quickly but if you watch it they may pop back online. I am in an XS. It's so feminine and sweet. I've worn it three times since buying it a couple of days ago.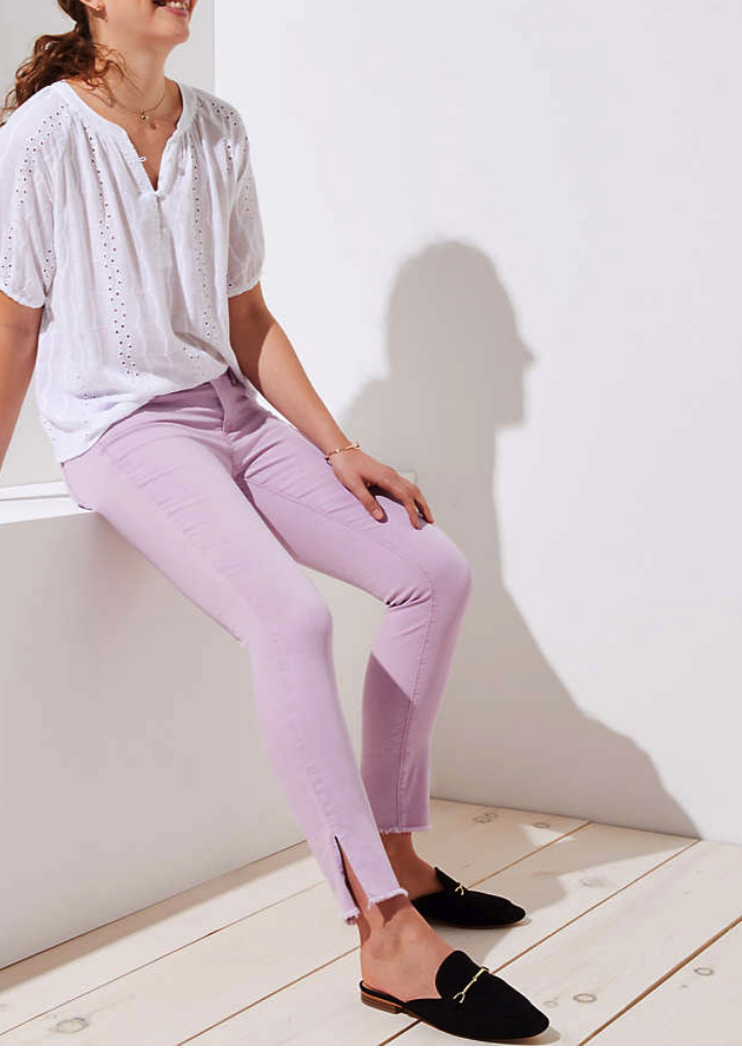 Here is a better view of the cute cut on these jeans.  I bought them in the Lush Lilac and in the Pale Indigo Wash. Such a pretty pale denim. Looks great with white!!!
More Cute White Tops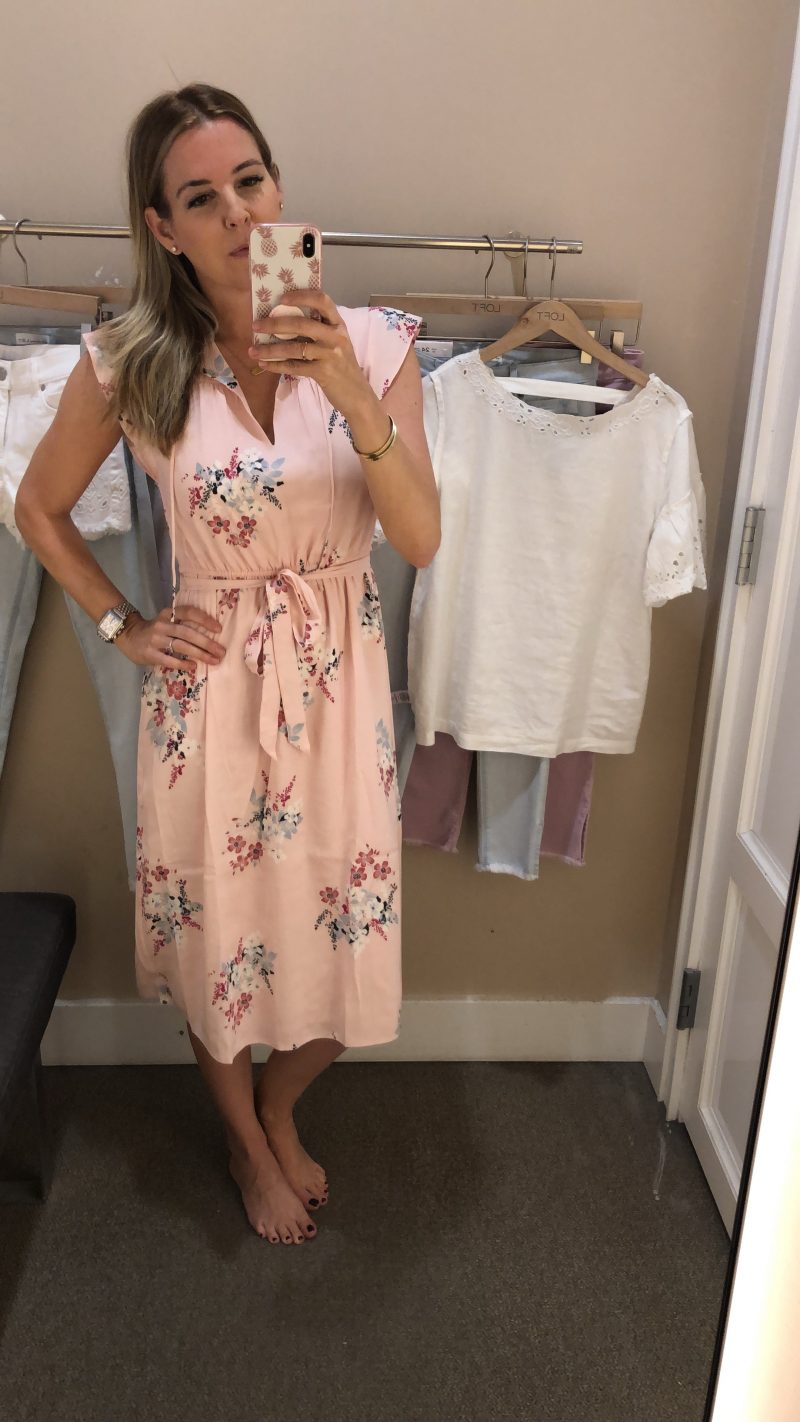 I fell for this bouquet dress, too. So comfortable and a great choice for pretty much any occasion. Would be lovely for a shower, luncheon, church or just a summer party. I am wearing a small. At 40% off you can't beat it.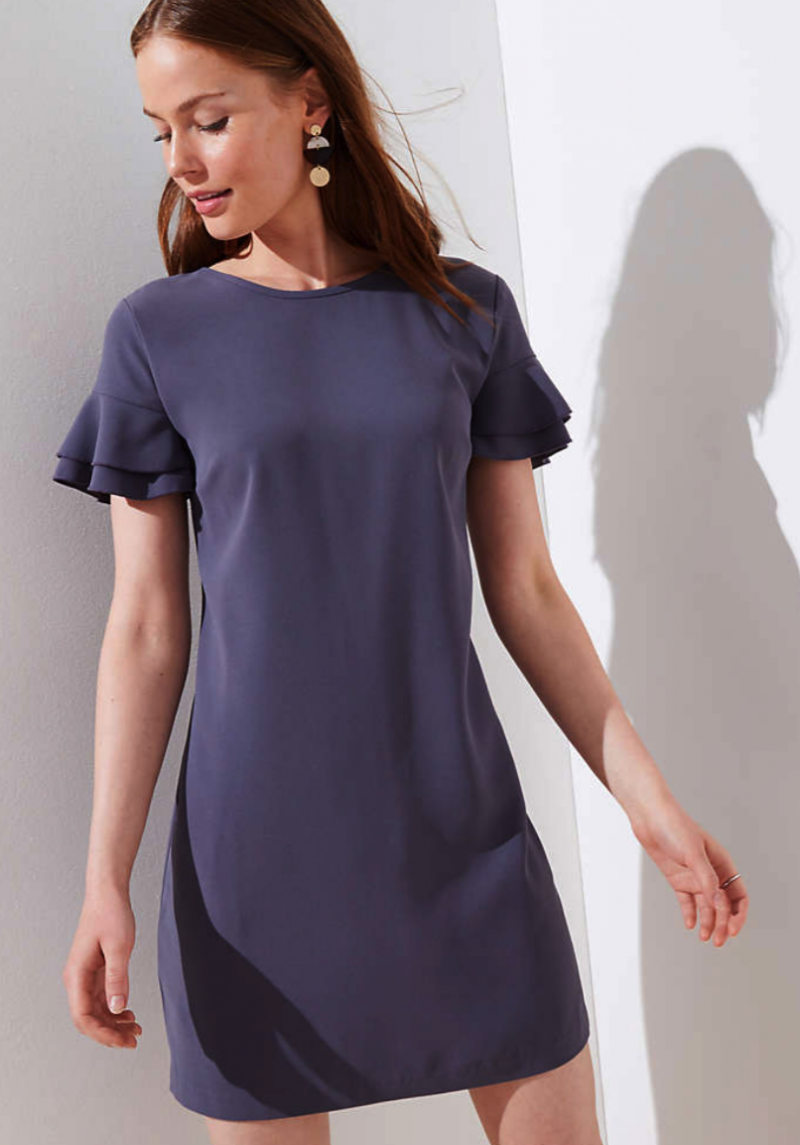 This dress reminds me so much of the one I loved from the Anniversary Sale. It's adorable. Also 40% off!!!
ANTHRO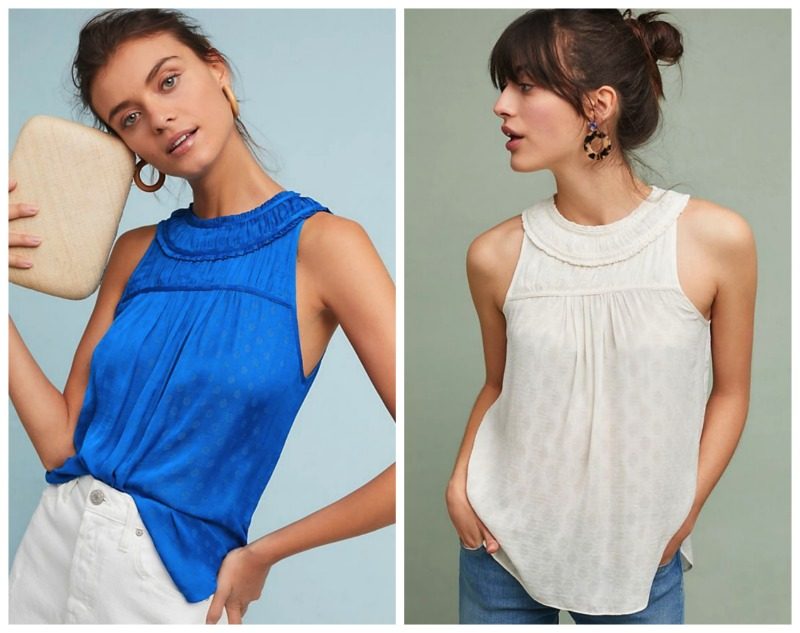 Anthro is offering an extra 25% the already marked down price. I LOVE this top. So beautiful and feminine. Browse the entire sale section here. 
STUDIO MCGEE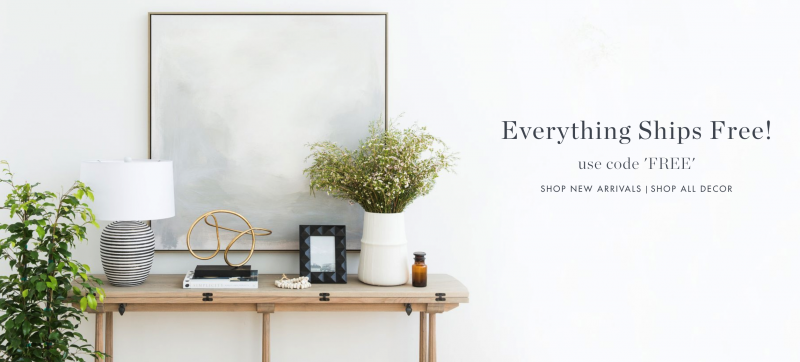 Now is the time to pick up a little something from Studio McGee because everything ships for free. I would like everything in this photo, please! They always get it right. Feel free to browse around here.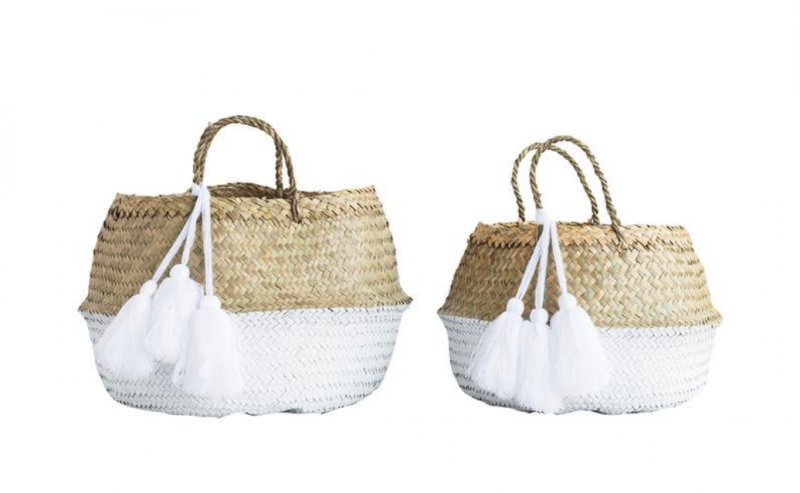 These are a favorite new arrival of mine. Darling and a good price point.
Ok, friends. We are off for more volleyball but I will pop in later to update this with more sale finds. I hope you have a wonderful weekend. A good mix of relaxation and productivity. See you back here very soon. xo