Saturday, we are happy to have you. What's on the agenda for you all today? The boys are off to hockey practice and the girls are lounging a bit before we get some chores done. I also plan to finish a Fall inspired  table I am shooting on Monday. Excited for you to see. Sharing a fun new look with you and some great sale finds in this week's Saturday Shopping.
These fun jeans caught my eye so I thought I would try them on. They are a new brand at Nordstrom (which I've really liked so far). I love these. Super comfy, fit well in the booty and are true to size. The flare/cropped jean can be controversial because some feel they make you look short. I suppose they can but I just think they are a really fun departure from the norm. Sometimes is nice to switch up your look.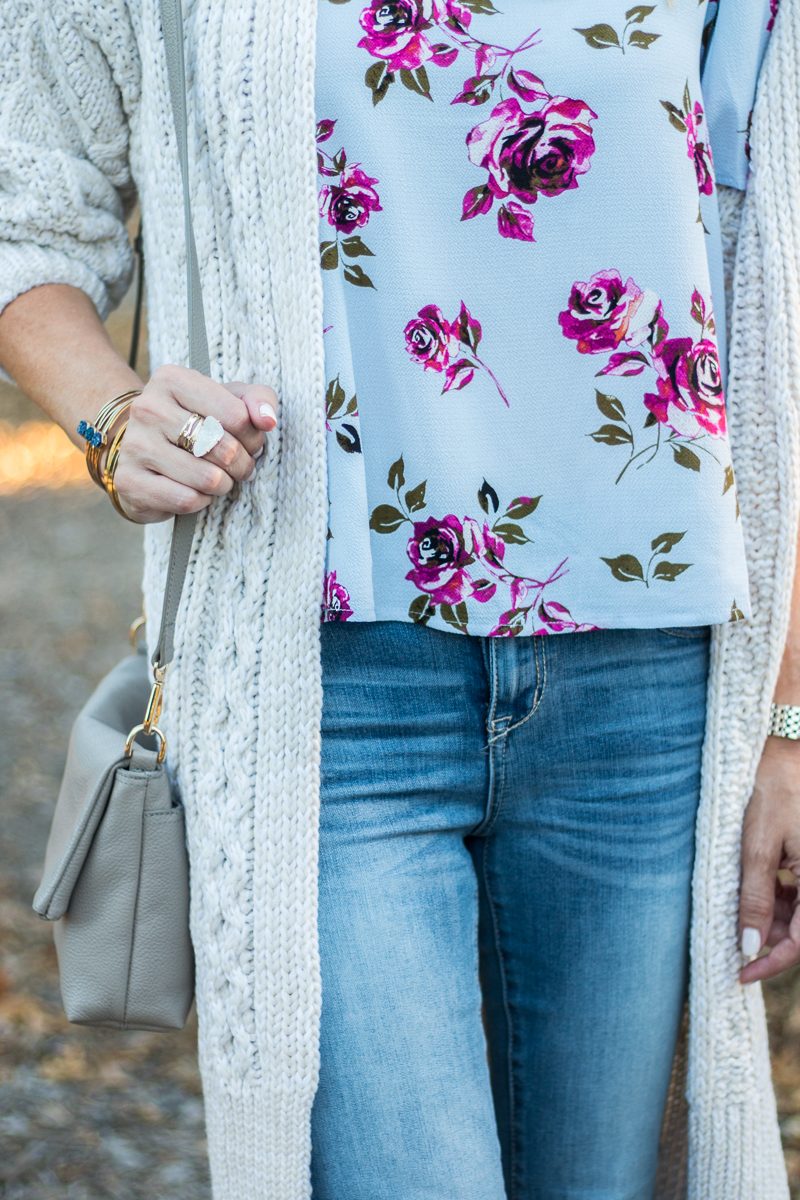 This cable knit cardigan is a favorite, too. Adore the color and the profile of it. It adds incredible texture to any outfit for Fall.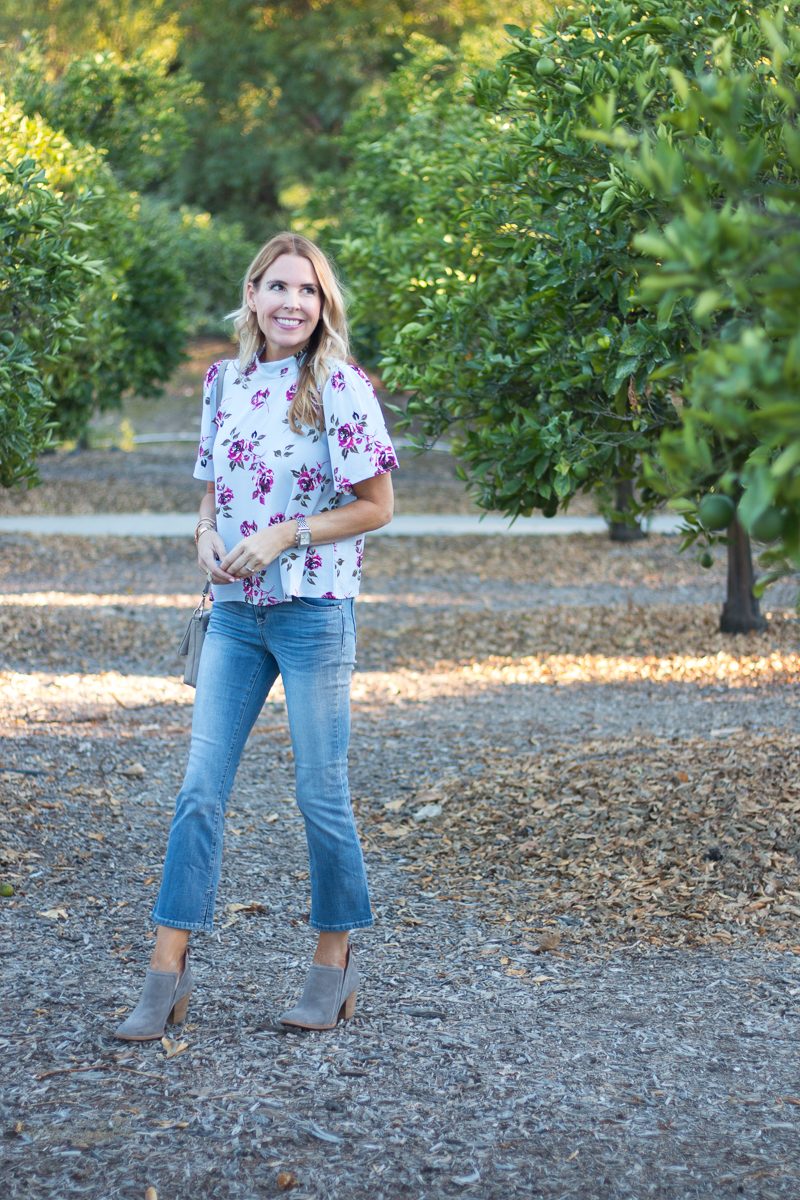 This blouse! As soon as I saw it in store I had to have it. The soft blue with the hot pink flowers is so beautiful in person. I am wearing a size small. The sleeves are so feminine and pretty. It also comes in a black.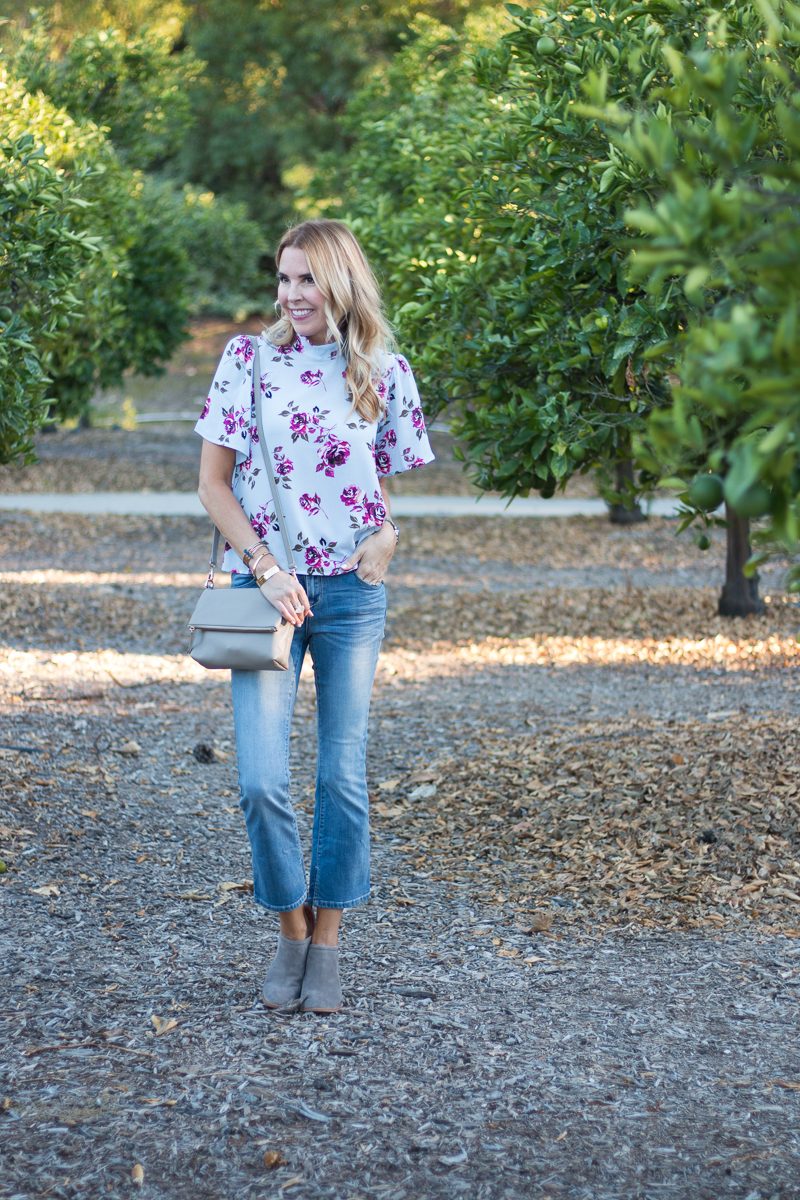 jeans | booties | blouse | handbag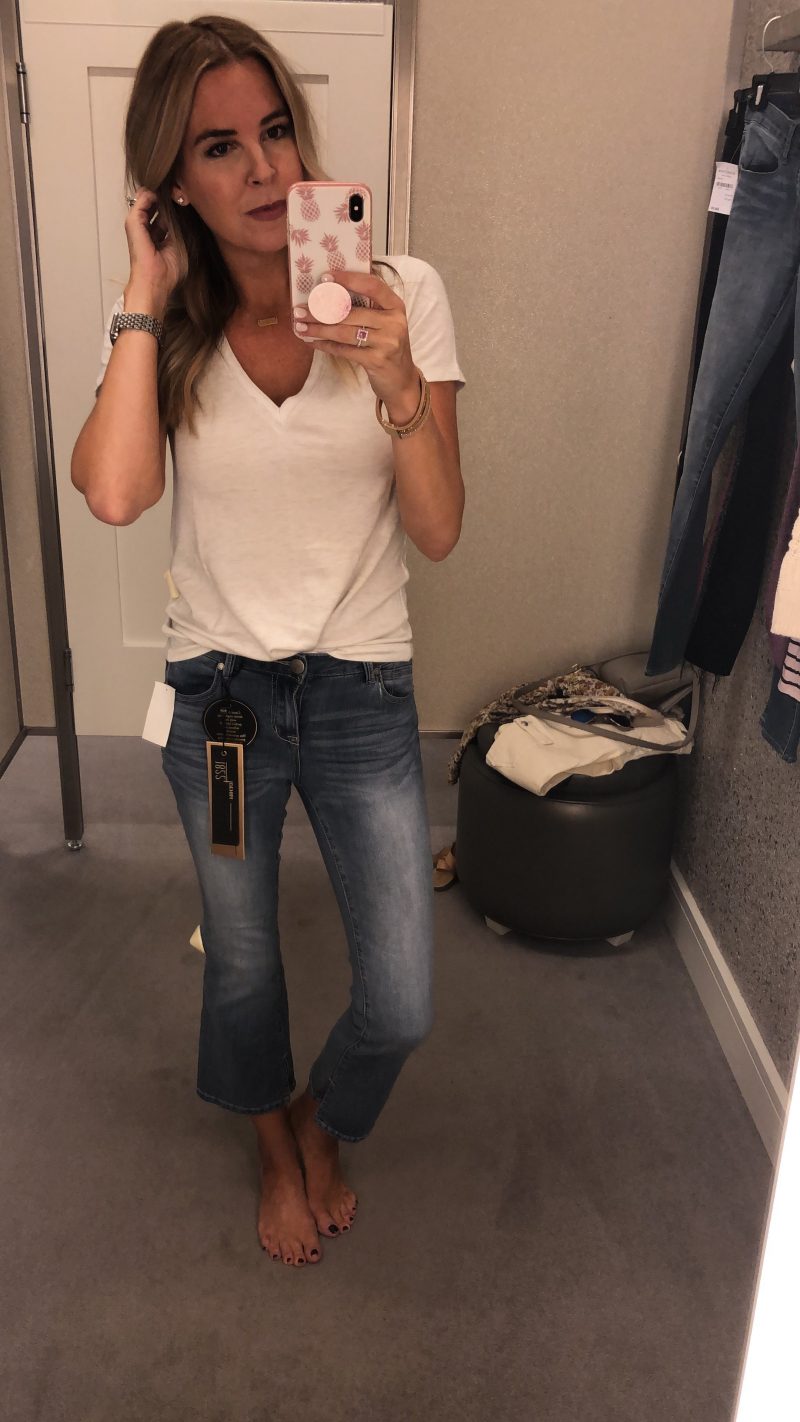 Here is a shot of the jeans paired with a really soft t-shirt. I like this casual look.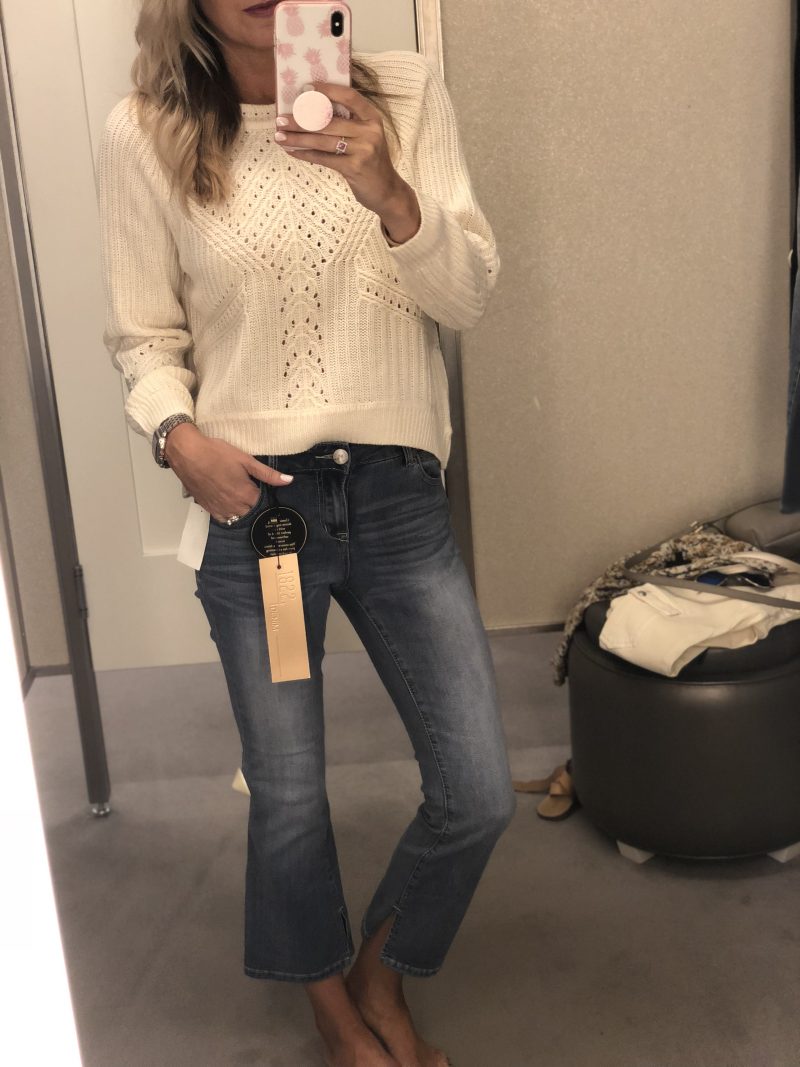 And here they are paired with this ivory sweater. It's shorter in front and dips a bit in back. Very nice for Fall.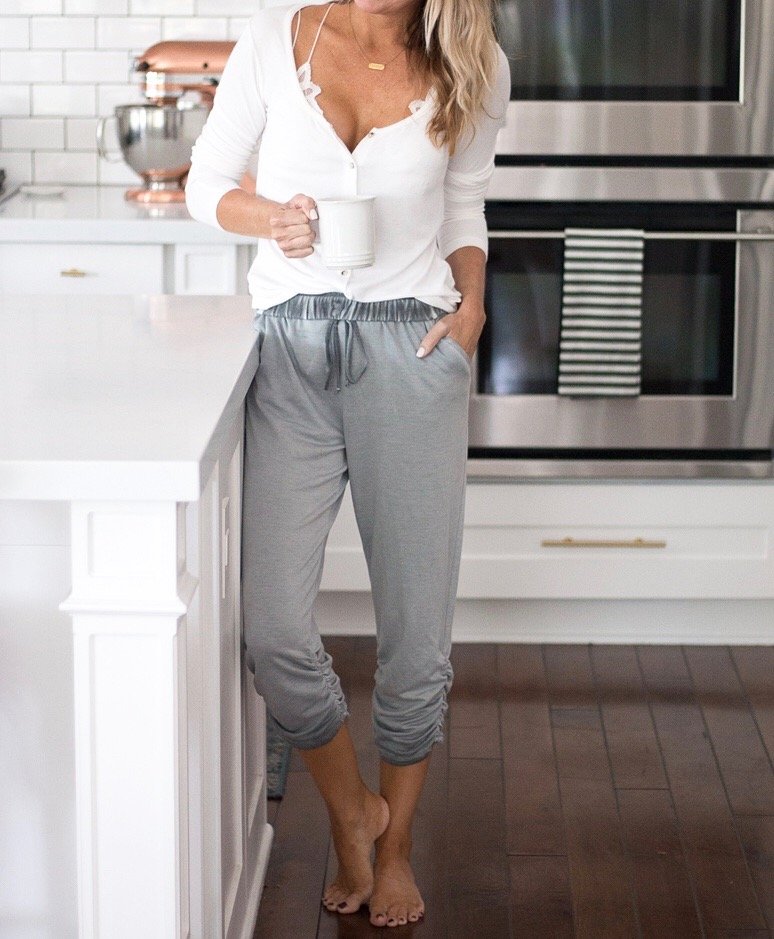 pants | top | bralette | favorite mugs
Girls! These cropped lounge pants (under $40)  are so good. They are a bit of an ombre gray with ruching on the sides. I adore them and have worn them every day since I bought them. As soon as I am home for the day I toss these on. They are cute enough to still be running carpool but they are so cute. I am wearing an XS as they do  run a tad bit big. This top has been on rotation a lot lately as well. In fact I wore it with a pair of black shorts and heels for date night just the other day.
TOPS ON SALE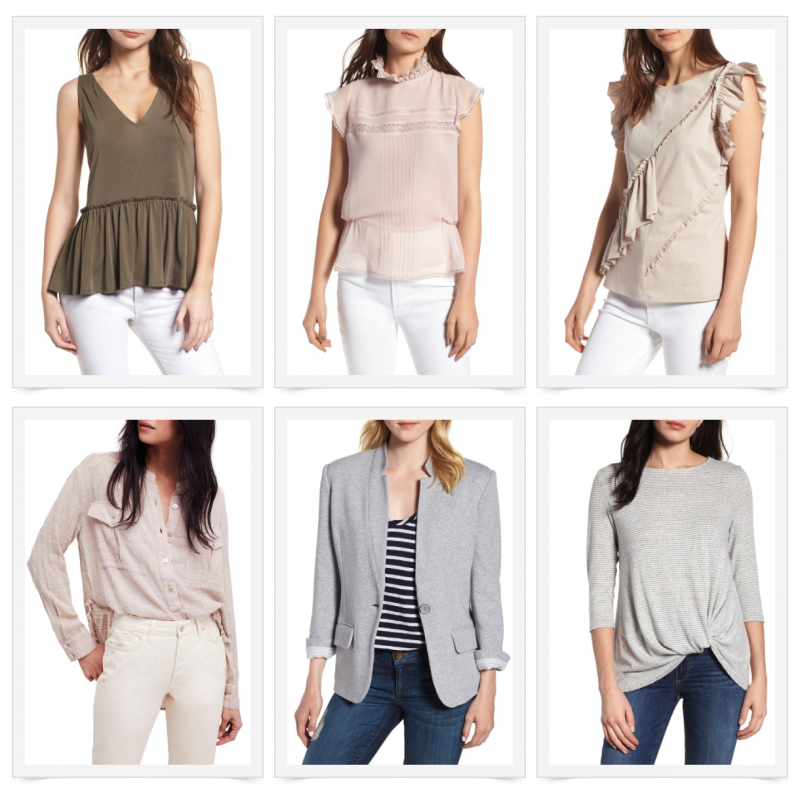 There are a ton of great tops on sale right now. Each one of these is unique and lovely. Nice neutrals for Fall, too. Shop them below by clicking on the photo.

LOFT
Tops and sweaters are 30% off at Loft this weekend (plus an extra 50% off sale items). These are both so cute. I like when tops have something special about them. The sleeves on both are fantastic. Great pieces for Fall. Here are a few cute pieces to check out that are an extra 50% off. Awesome deals.
AMBERCROMBIE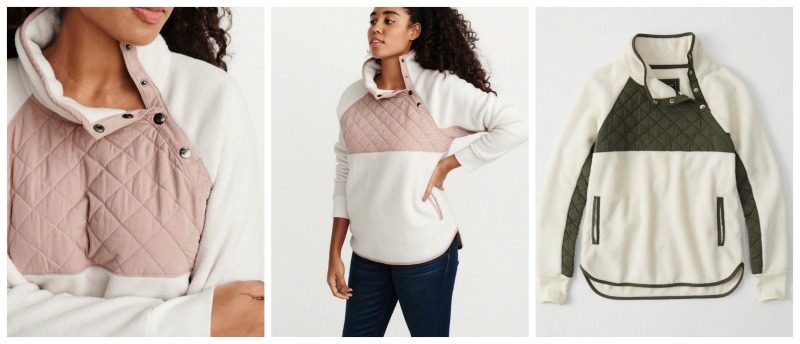 Heads up that these pullovers are 20% off. So many of you asked me to keep an eye on when they go on sale. LOVE these. I have both of these colors and there are other options available. Extremely soft and cozy. I wear a size small.
WINTER BOOTS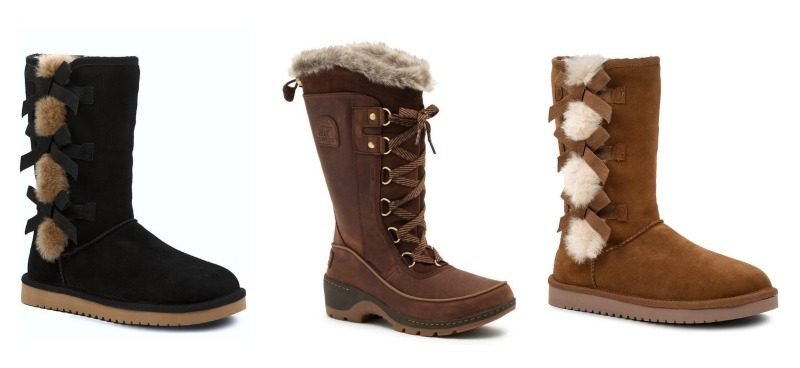 Eventually winter will be here and these are all so cute with amazing prices. The Uggs are really fun with the bows and I have my eye on the Tivoli ones for when we go skiing in the winter.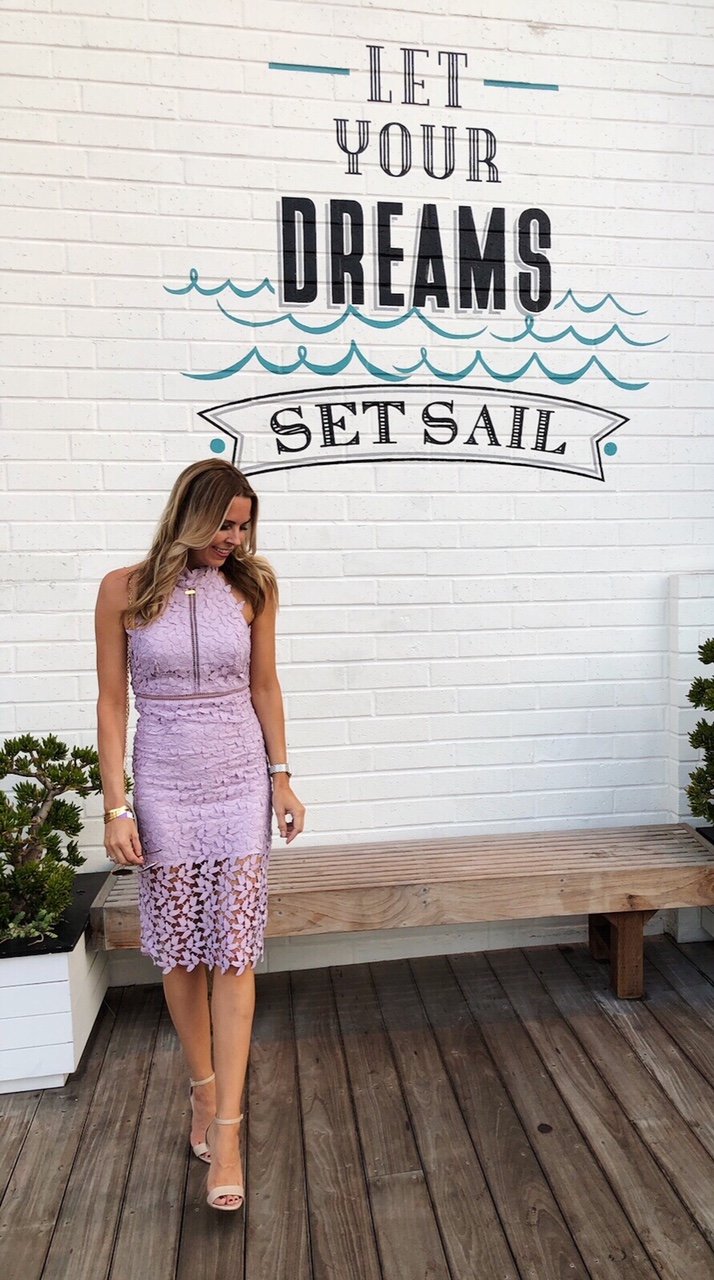 Noticed this dress has been price-matched. I love this dress so much. Sexy but not over the top. Highly recommend. This photo makes it look darker, but it's a lighter violet in person. Very pretty color.
POTTERY BARN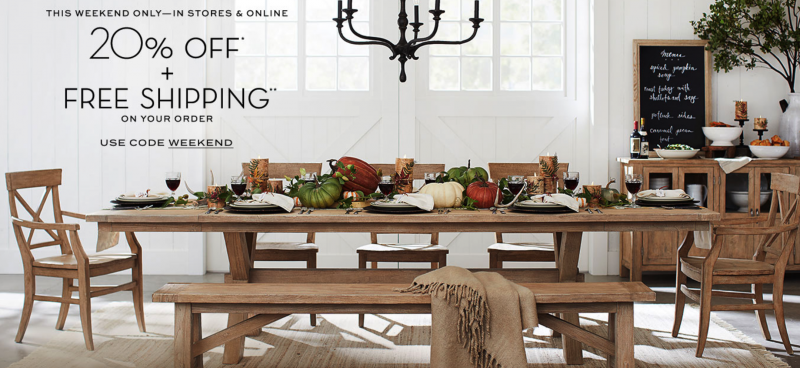 If you have your eye on something for your home, Pottery Barn has 20% off your order plus free shipping. That means I am ordering these napkins. LOVE them so much.
BREAKFAST TIME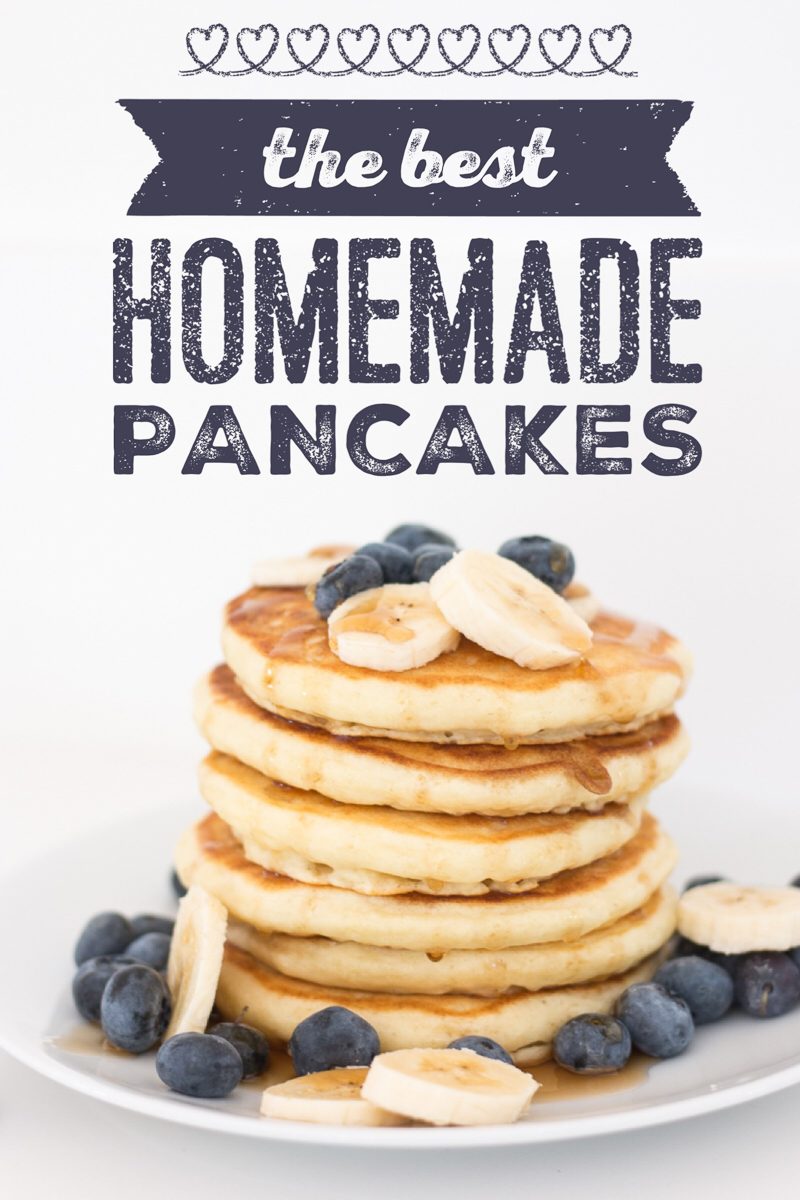 In totally unrelated news, I smelled something amazing this morning and I went downstairs to find my daughter making these. They are sooooo good. You can find the recipe here. 
Praying that everyone without power is staying safe. I can't imagine what you all are going through.