Good morning! I was joking with my husband just last night that I may never take off comfy clothes again. We are spent and casual clothes are calling my name. We enjoyed a quiet night on our patio last night and it called for barefeet and cozy cardigans. I haven't shared this one with you yet and realized it was time.
CASUAL AND CHIC
I picked up a similar sweater last year during the sale only it boasted really bright colors. This one  ($42 $64) is a little bit more muted and so soft. I am wearing a medium but think I could have pulled off a small, too.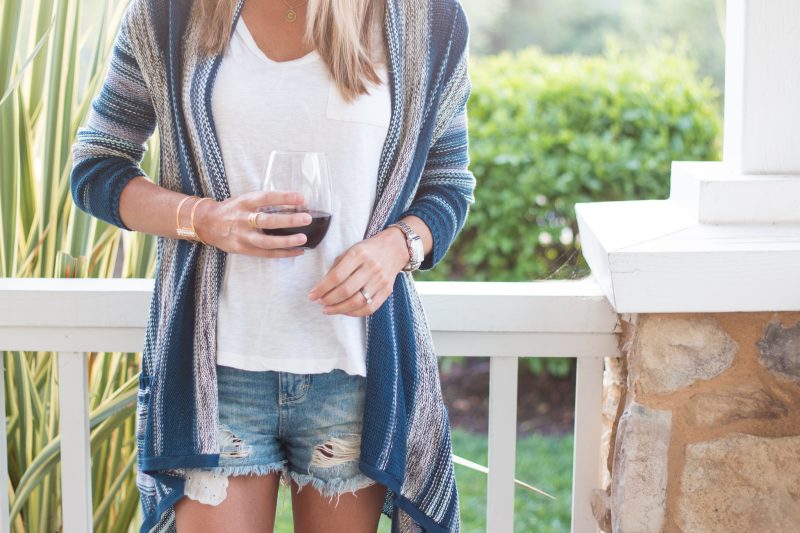 The white t-shirt I wear all the time is part of the #NSale as well and I did buy one more. I really do wear it so often that I need one that isn't in the wash. These shorts are ancient but these are a cute option. 
Shop This Look

I rounded up some more cute casual looks and loungewear below.
Casual and Comfy Looks

I really like this cardigan. A great one to wear with shorts, jeans or even over a simple dress.
COMFY WORKOUT CLOTHES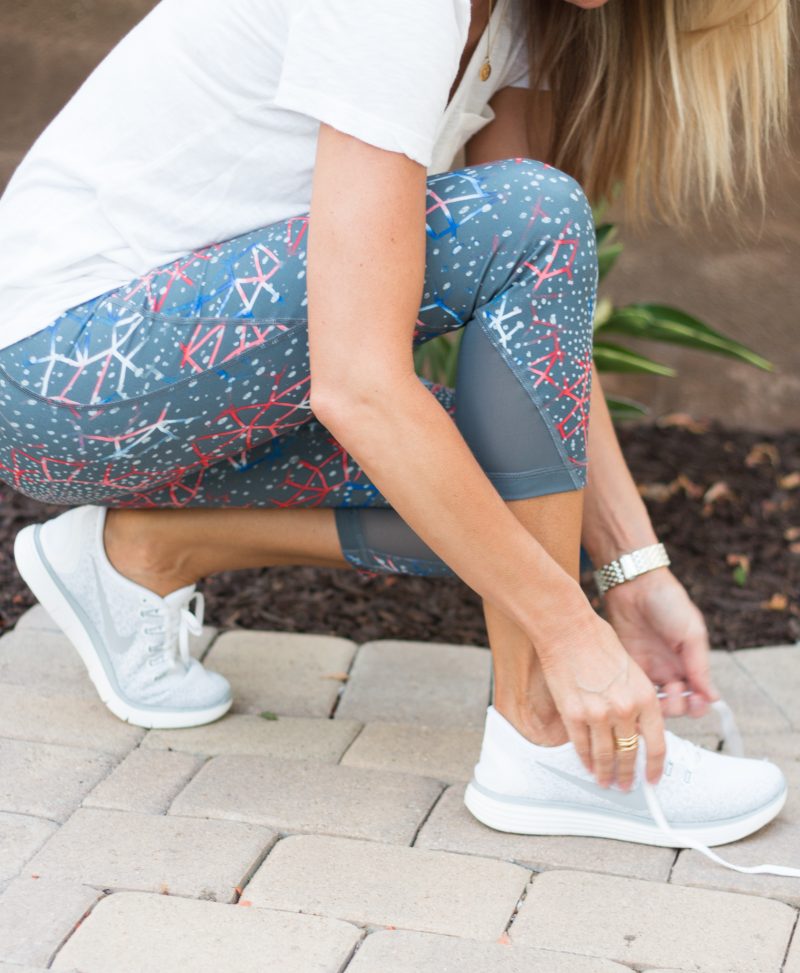 Sadly, I have to admit that my working out was almost non-existent over the last couple of weeks. We've just been working around the clock but I figure lifting boxes and going up and down stairs one million times had to count for something. But I am anxious to get out of the house and start walking again. My husband hikes every day and I try to join him at least a couple of times a week. These running shoes feel like you are walking on pillows. They really do. They are so soft and crazy lightweight. When they arrived I thought the box was empty because they are so light. This tank is awesome and on sale for $20.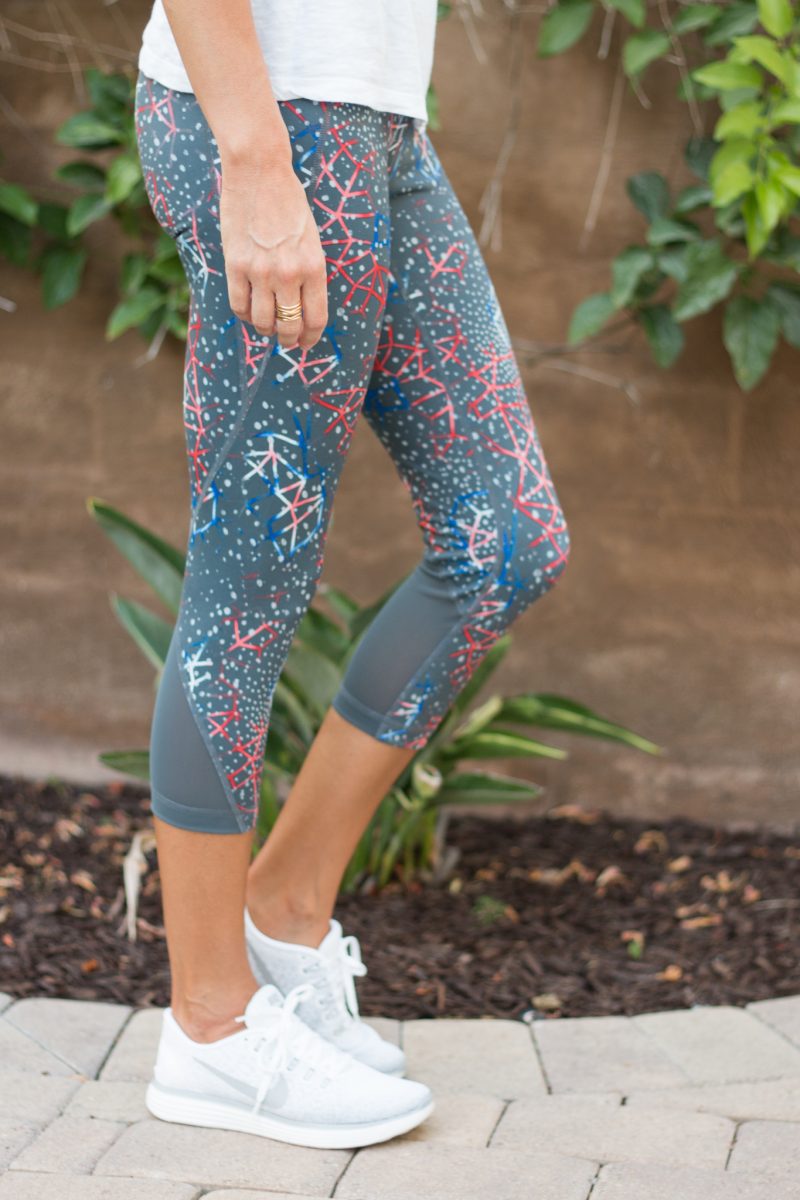 leggings || shoes || t-shirt || sports bra
Also took advantage of the Zella workout clothes on sale and bought these. They have a higher waist than I normally go for and I was surprised that I really do like them. They are $38 now but will go up to $58 soon. They are comfy and the print, while a bit crazy, is fun and darling in person. I highly recommend these. I am wearing a size small. The shoes run true to size.
Other Cute Workout Gear on Sale

I don't need this little number (show above) but boy is it cute. I have a similar one in pink and really love it. The cut is very flattering. It also comes in larger sizes.
MY FAVORITE JEANS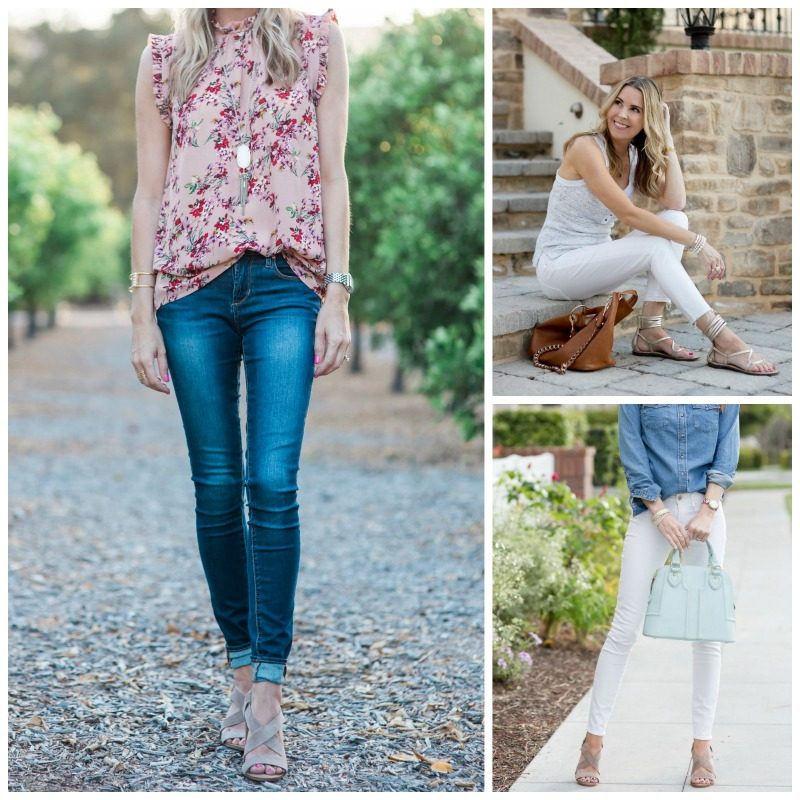 dark wash | heels | white jeans | white cropped jeans | tank top | denim | mint handbag
And it occurred to me that the three pairs of jeans I wear non-stop (my friends can attest to that) are all by Articles of Society. I think I just like the lightweight and soft feel. They feel good on and two of them are included in the Nordstrom Sale right now and under $40!! 
Other Sales Around Town
Loft: 40% off and EXTRA 50% off sale
Anthropologie: Extra 30% off sale items. You have to check out this page. Soooo cute.
Pottery Barn: 30% off pillows and inserts
World Market: Living room sale and I am eyeing this for my front room. Like it?
Have a great weekend, everyone. And I want to personally thank each of you who have left such nice comments on the Kate Spade giveaway. I LOVE hearing what you enjoy reading about and thank you to those who commented for the first time. Means so much to me to hear from you. Enjoy the day.
*affiliate links used