Good morning! We woke up to foggy skies and cool temps and it's a dream. I am so relieved to have my husband back home. He was gone all week on business and life is just so much more fun with him around. Turning to style news, there are some fun sales happening this weekend. Here is his week's edition of Saturday Shopping.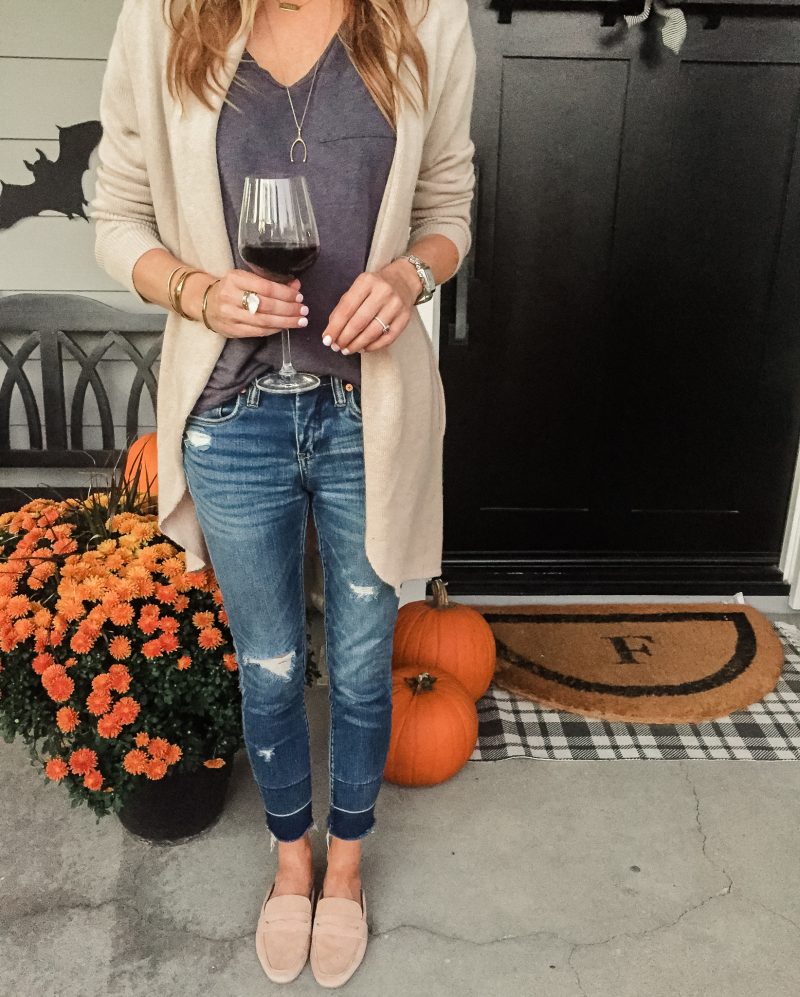 jeans | t-shirt | cardigan | mules | necklace | necklace | bracelet
Last night we were so happy to wrap up our last sports activity and settle in with sushi and a glass of wine. We were all in jammies by 7:30 PM and it was wonderful. I know, we are a wild and crazy crew. Judging by all of the tired faces this morning, it's clear it was quite a week over here. This cardigan remains one of my favorites. It is so soft and now comes in more colors. While my exact shoes are sold out, these are very similar. I love having a preppy pair of mules to throw on with my Fall outfits.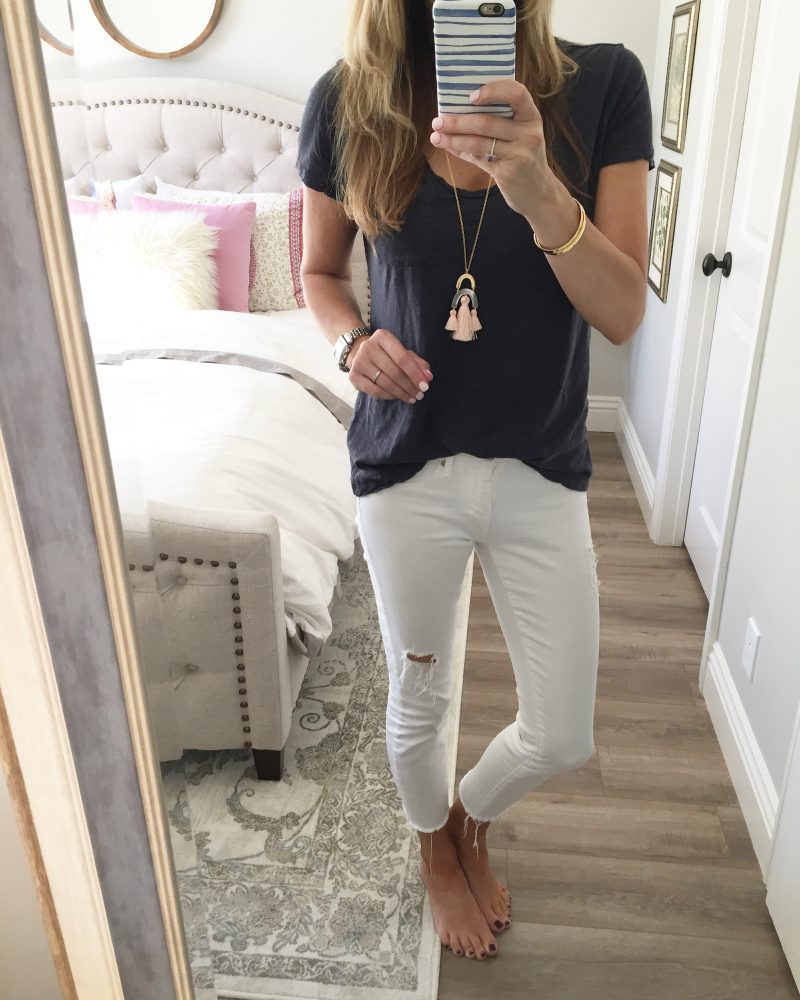 cropped jeans | t-shirt | necklace | bracelet
And yes, I wore this t-shirt twice this week. Maybe more! I do that all the time, do you? Things are always on repeat over here. I just switch up the accessories and what I pair it with. This necklace is so cute! I ordered it online but it's much cuter in person. I have received so many compliments on this one already. It's a pretty blush color (also comes in black) with both gold and silver on it so it looks great with so many outfits. I also like that it isn't too heavy.

These pajamas are so darn sweet. They come in a few different colors and styles and look so cozy. I am ready for winter pajama days, are you?!
These plaid pajamas also caught my eye. They are under $60 and come in even more patterns. What is it about the holidays that just make you want to wear cute jammies? I am just so sad that my children are getting to old to dress in matching striped pajamas. They are my all time favorite. I suggested it to my daughter when we were at the mall and she gave me the side-eye. Boo.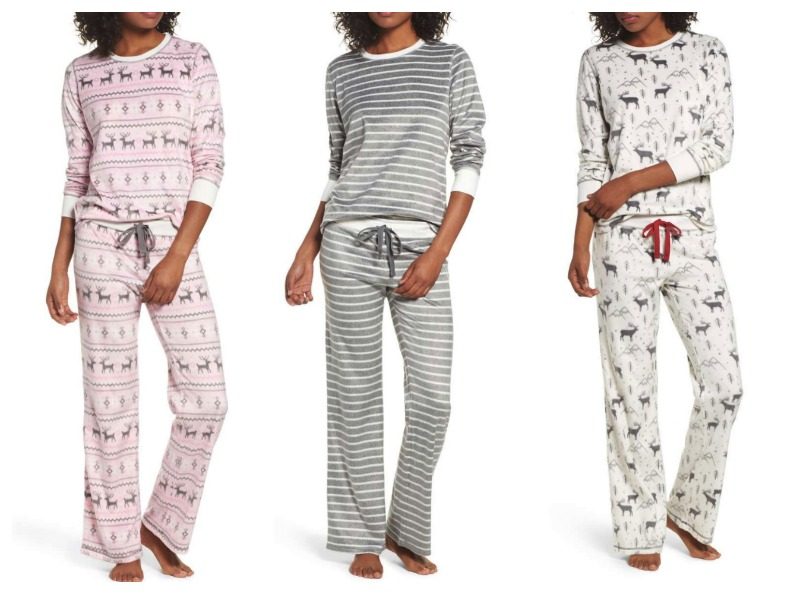 These are a bit more expensive but they are crazy soft. They feel like a soft cloud. Which is pretty amazing to put on at the end of  a long day. I have a pair from a couple of years ago and still wear them year-round.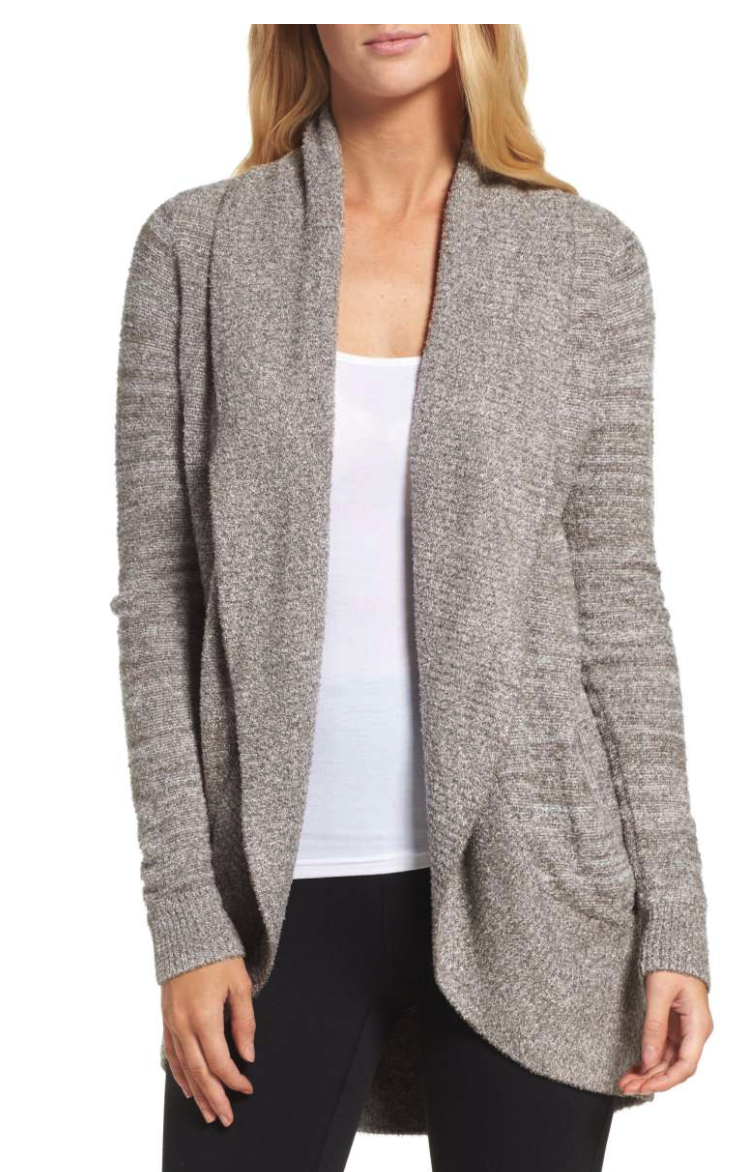 This might be the number one thing I love the most in my closet. It's not inexpensive but the softest sweater EVER. I put it on every evening with my lounge pants. And it's definitely what I am wearing when I run carpool in the mornings. It also ups the snuggle count as my kids love to snuggle up with me when I have it on. Another perk of this beauty.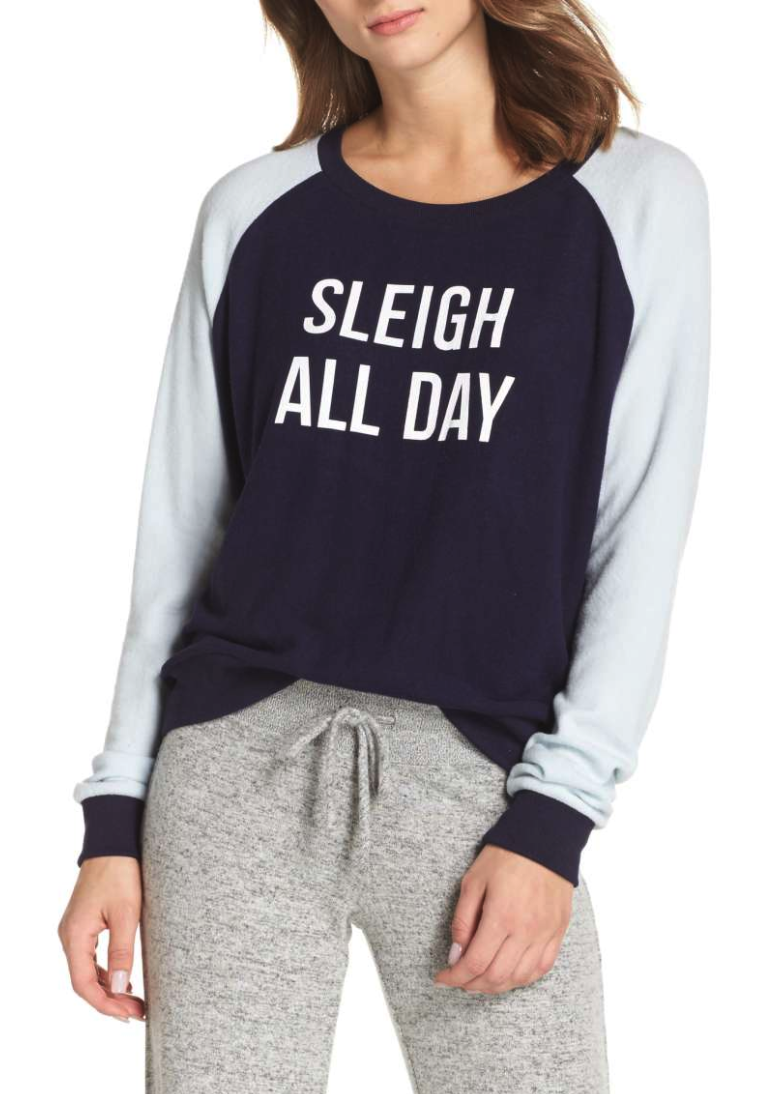 I thought this was pretty darn cute, too. There is another version that says, "Team Santa!"
NOTHING CUTER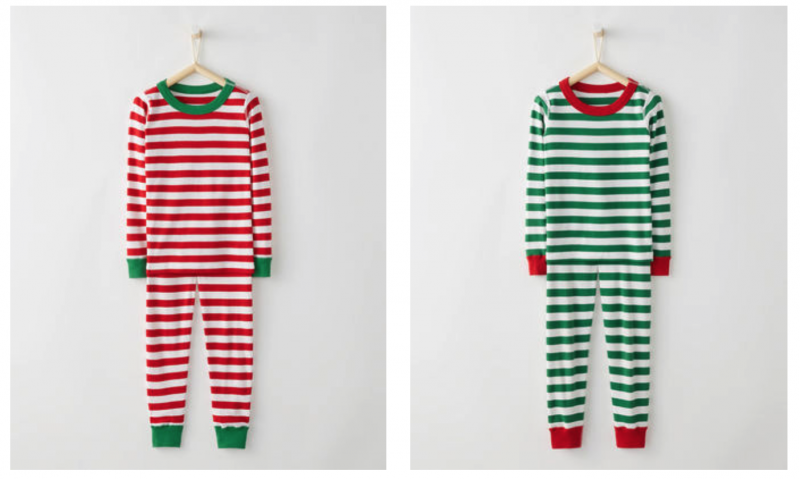 These are all 30% off. They seriously bring back so many memories. I love them so. Many Christmas mornings with our little ones running down the stairs in these. And because they hold up so well, the last time they wore them they came to their calves. But still so cute nonetheless! Just FYI, they come in one million colors.
MAJOR SALES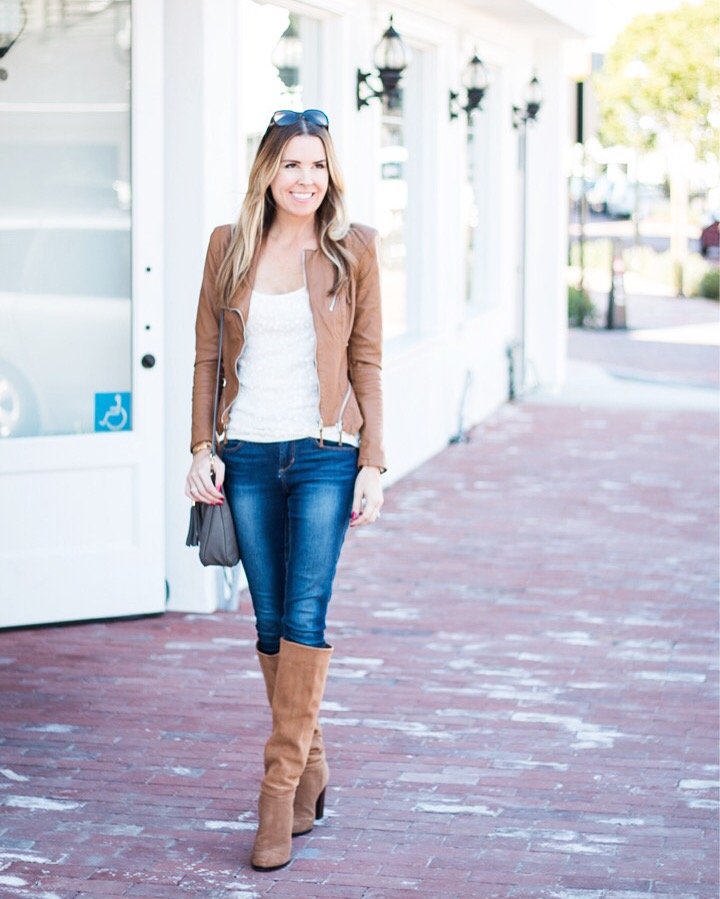 jacket | boots | jeans | t-shirt | bag
This faux leather jacket is now only $64. I LOVE this jacket. It's super soft and looks great with everything. I am wearing a medium because it definitely runs small.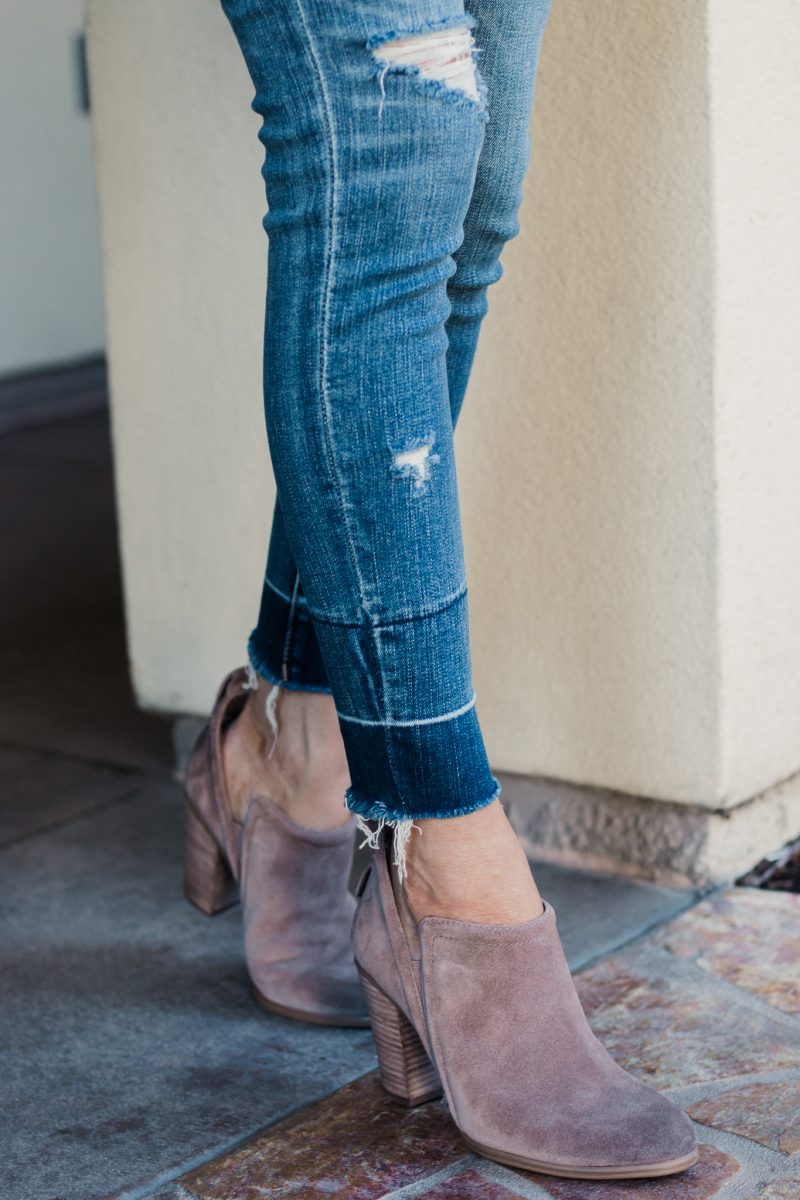 Also good to know that they restocked these booties. They go quickly, though. Favorite bootie I've ever owned. I have the Foxy color. They are currently 20% off. This style is also on sale.
LOFT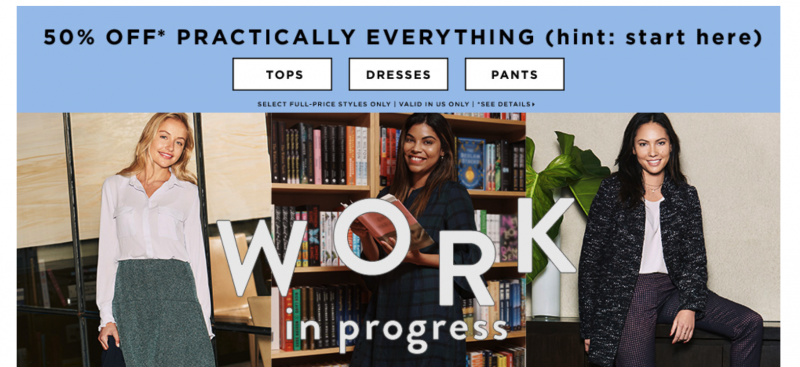 Loft has most things marked down 50% and you can get an extra 60% off of sale styles. I have had my eye on this jacket. It's finally on sale! I have to say I am not a huge fan of some of the new arrivals, but a basic striped tee like this is a classic. Love the red for the holidays. My favorite top from Loft is now marked down to $20!!!! If you don't have one, grab one. I promise you'll love it. It's so flattering and takes a basic jeans and top outfit to the next level. You can see how I styled it here.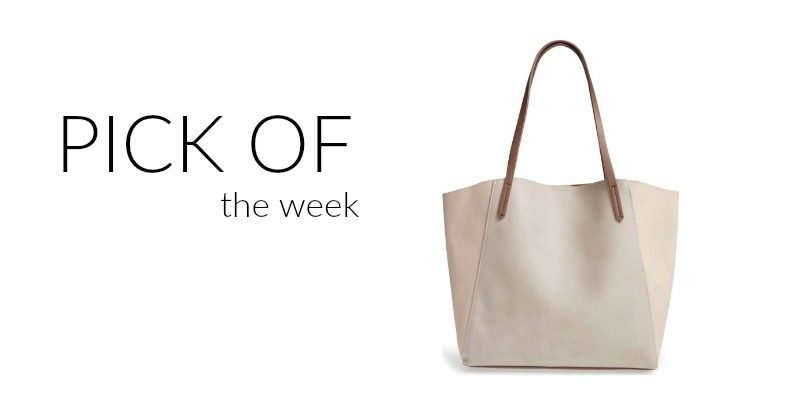 Such a great tote. It's on sale, goes with everything and has received wonderful reviews. Also really cute when you tie a scarf around it to mix it up a bit.
SALES AROUND TOWN
Anthroplogie: Extra 40$ off sales. This top is darling. The cut is fantastic.
J. Crew | Extra 30% off sale styles
West Elm |up t0 70$ off
Ann Taylor | 50% off
Loft | 50% off and 60% off sale prices
Pottery Barn | up to 40% off. One of my favorite rugs is on sale.
What's on your agenda for the day? We are hoping to install the countertops in the pantry and then head to our son's hockey game. I think it will be another early night in jammies for this family. And I'm certainly not complaining. Enjoy your weekend, my friends.
*affiliate links used