Weekend vibes!! What are your plans? We are planning to race through our to-do list. Well, maybe not race, but tackle it head on. I'm so ready. Speaking of ready. Are you ready to transition into Fall with some cute pieces in your wardrobe? Saturday Shopping is all about the #NSale last chance. Today and tomorrow are the last two days of the Nordstrom Anniversary sale. After the weekend prices go back up so it's a good time to shop if you were planning on it already. Here are some fun casual looks will see you well into Fall.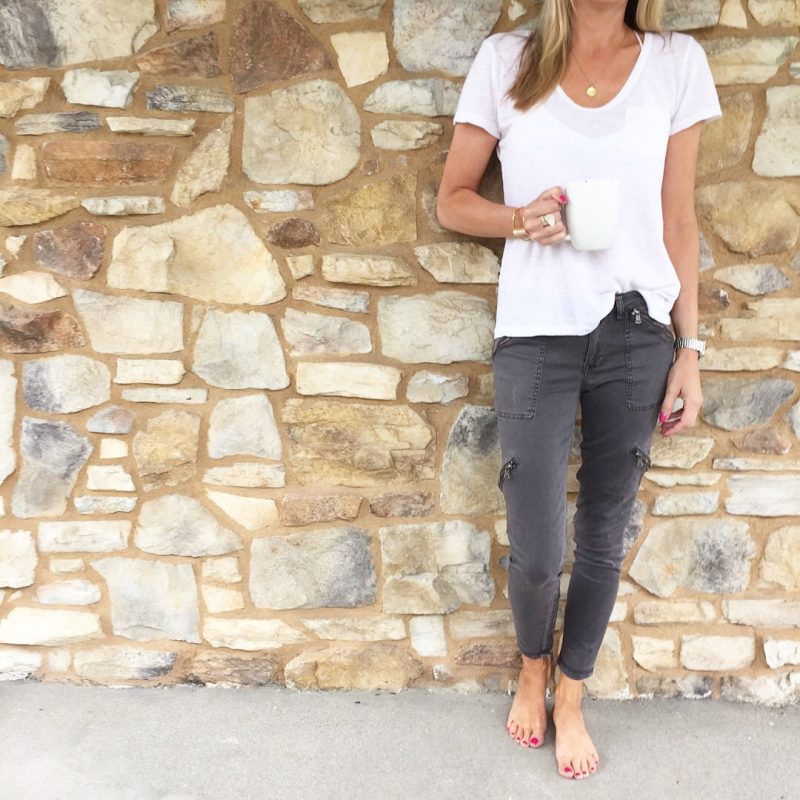 I bought these moto pants on the very first day of early access (if you missed early access this year, you can sign up here) and I love them. I am wearing a 25 and usually wear a 2 for sizing reference. I dig all of the zippers and they look great with just a plain white t-shirt.
Here is a closer look at all of the zippered detail. I ended up buying this t-shirt in gray, too. I am hoping it arrives soon. I think it will look really cute with denim cut-offs and with my favorite white jeans.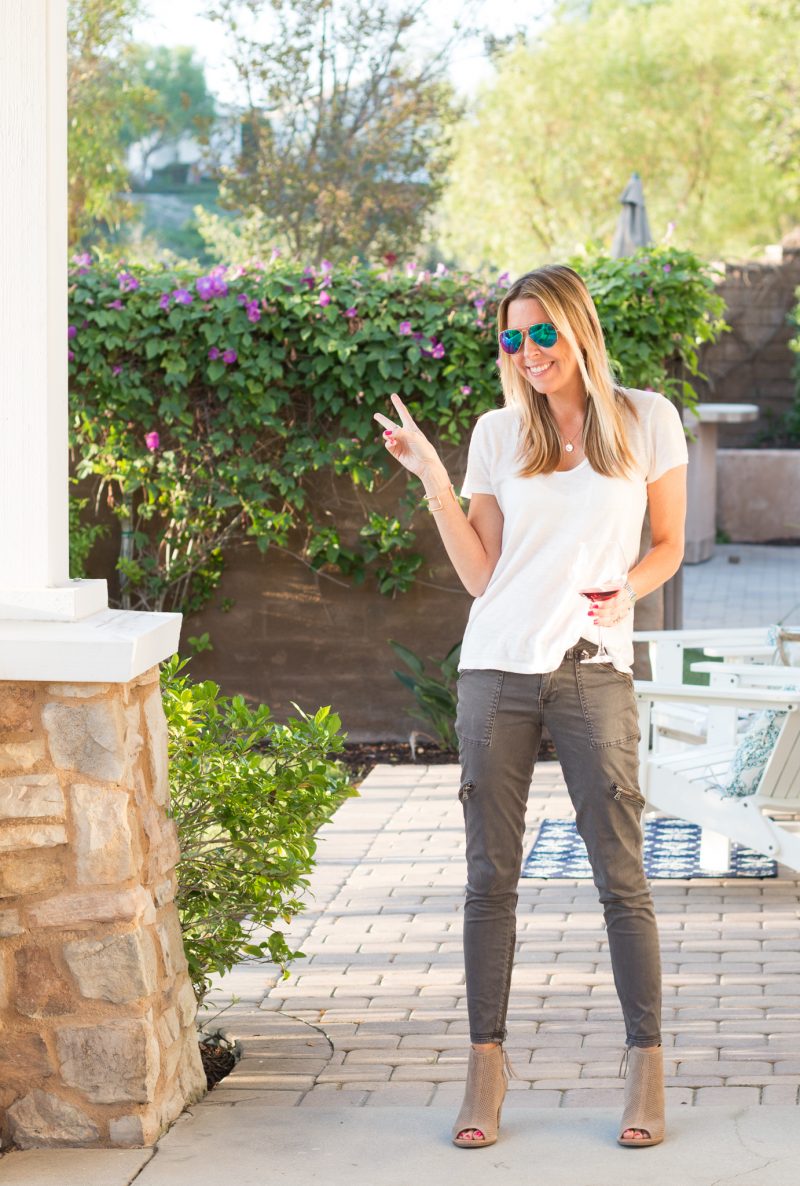 I literally started my day with this outfit and coffee and ended it in the same exact outfit for happy hour. Just tossed on some booties to give it more of an evening look. Easy. These booties were not part of the #NSale (remember I screwed up and bought the wrong ones) but I adore them and highly recommend them. Such great shoes for Fall. It was a happy accident for sure.
Shop This Look

Another fun sale find is this sleeveless tunic. You can wear it with jeans or leggings and is really comfy. I love the cut. It does drop low on the sides so I recommend a bralette like this one or a tank. It also comes in an army green color which is great for Fall.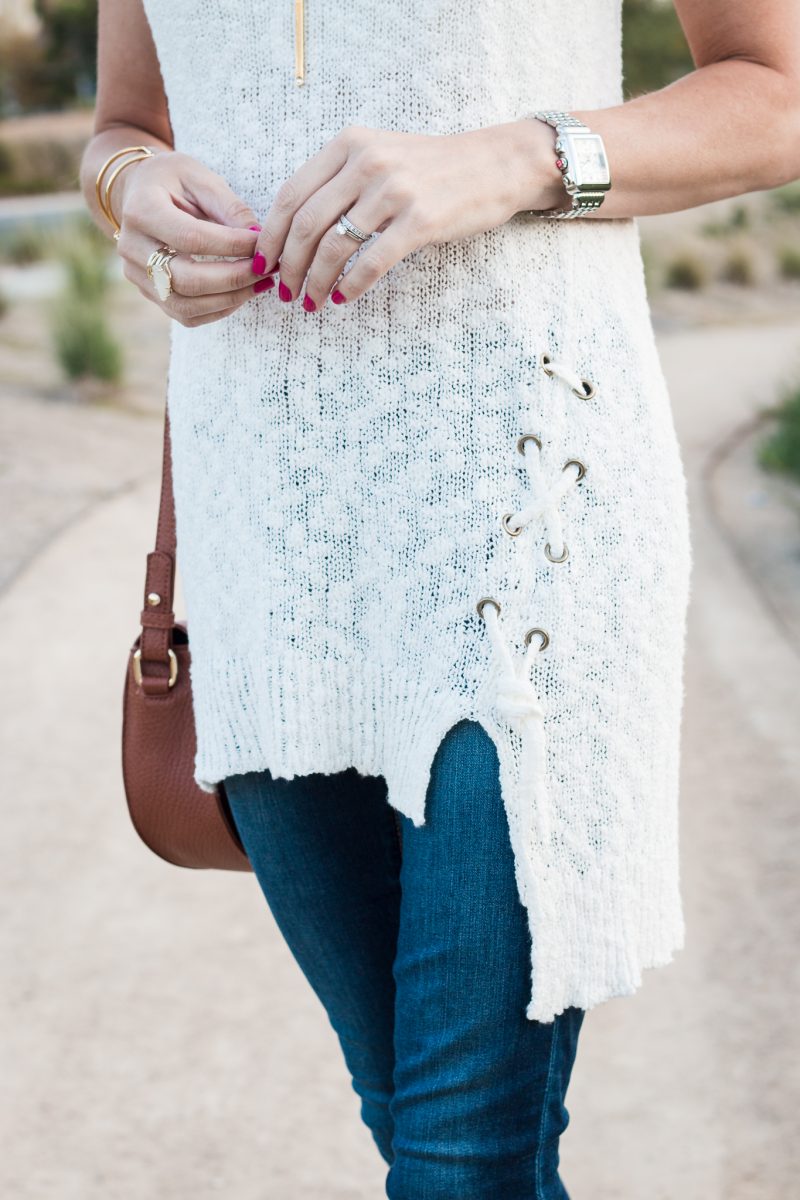 sweater || jeans || crossbody bag
I like when pieces have unique touches and the lace up side on this is really darling. These jeans are the softest I own and it's crazy to me that they are only $39. Don't pass them up if you need a pair.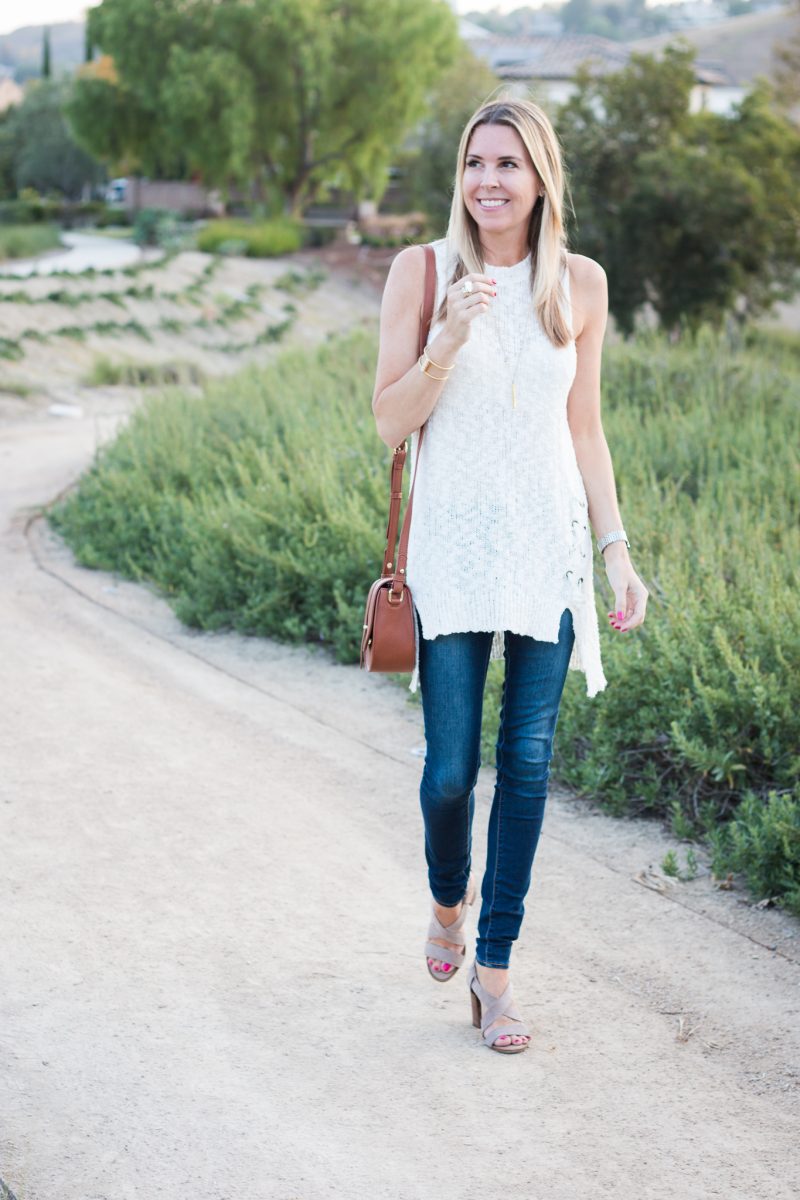 During the warmer months this look works well with block heels like this or this. But I will definitely wear this same outfit with boots when the weather gets cooler. These are water resistant which is difficult to find. This cute jacket or tench coat would be great with this.
Shop This Look

FALL FINDS FOR LESS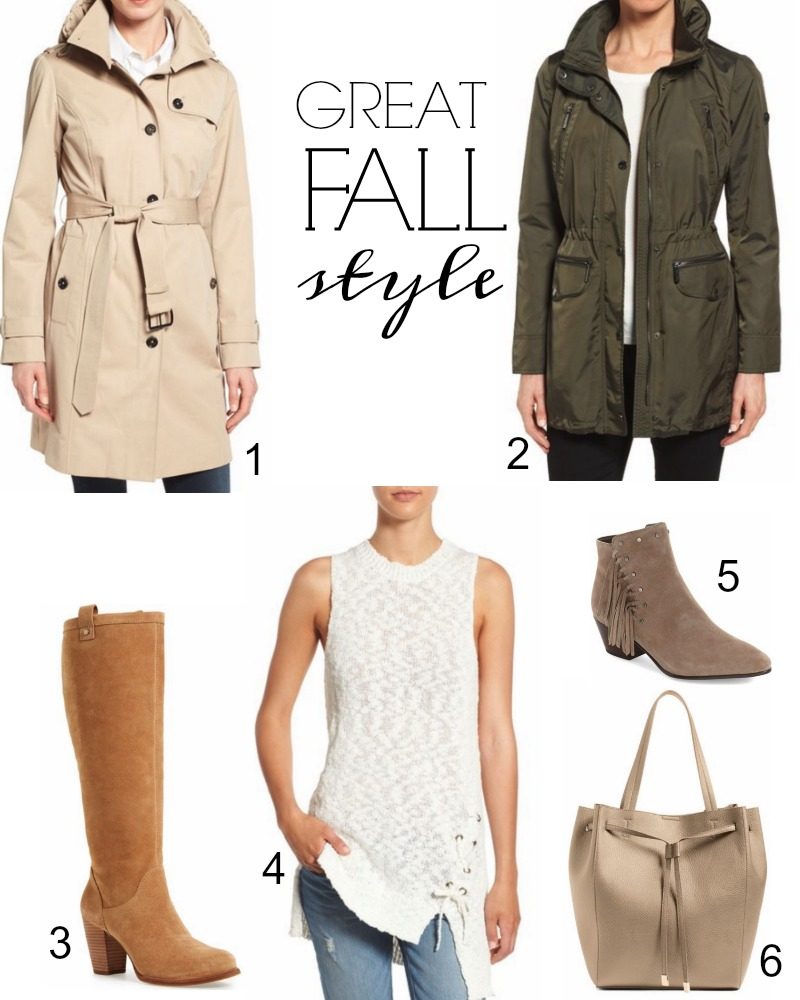 ONE || I love a classic trench. Never goes out of style. This one received excellent reviews.
TWO || Another great coat that has pretty much perfect reviews.
THREE || I think I will regret not buying these. Water resistant and a classic style.
FOUR ||  Shaping up to be a favorite sweater of mine. Really comfy & always get compliments.
FIVE || Just like my fringed booties I have. LOVE.
SIX || This tote also has great feedback and comes in many colors. Only
COZY & CUTE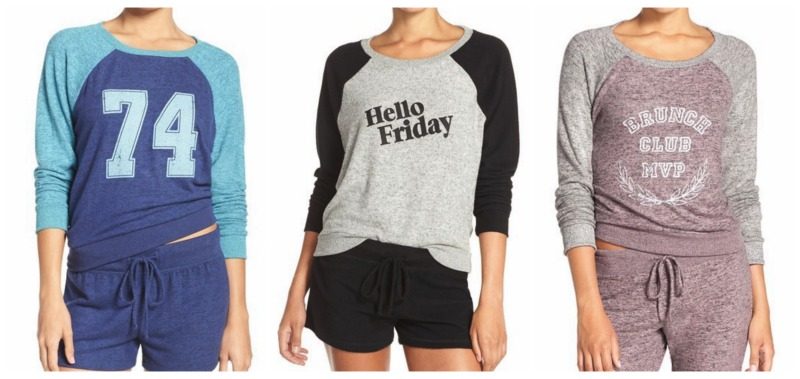 These are restocked for the weekend. Such cute pajamas and so soft. And the $31 is much better than $49!
FOR HIM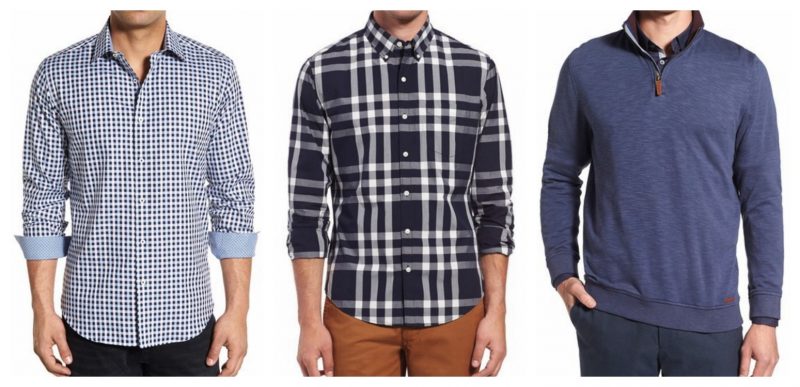 I haven't been great about showing pieces for the men. I think it's because shopping has not been on my husband's radar at all. But these are all husband approved. He is more of a "less is more" kind of guy when it comes to his wardrobe. So when he does buy pieces he goes for quality over quantity. He also raves about the hybrid shorts. I do, too. They look great on guys. They really do.
TOP KID PICKS
And not to leave out the little ones, this is hands down the cutest jacket for girls. As soon as it came my daughter put it on immediately. That NEVER happens. Like ever. So now we are twins with these and I couldn't be happier. It's no small victory finding a jacket she will actually wear. My friends can attest to that. And my son liked this pullover and will be wearing it to school this Fall.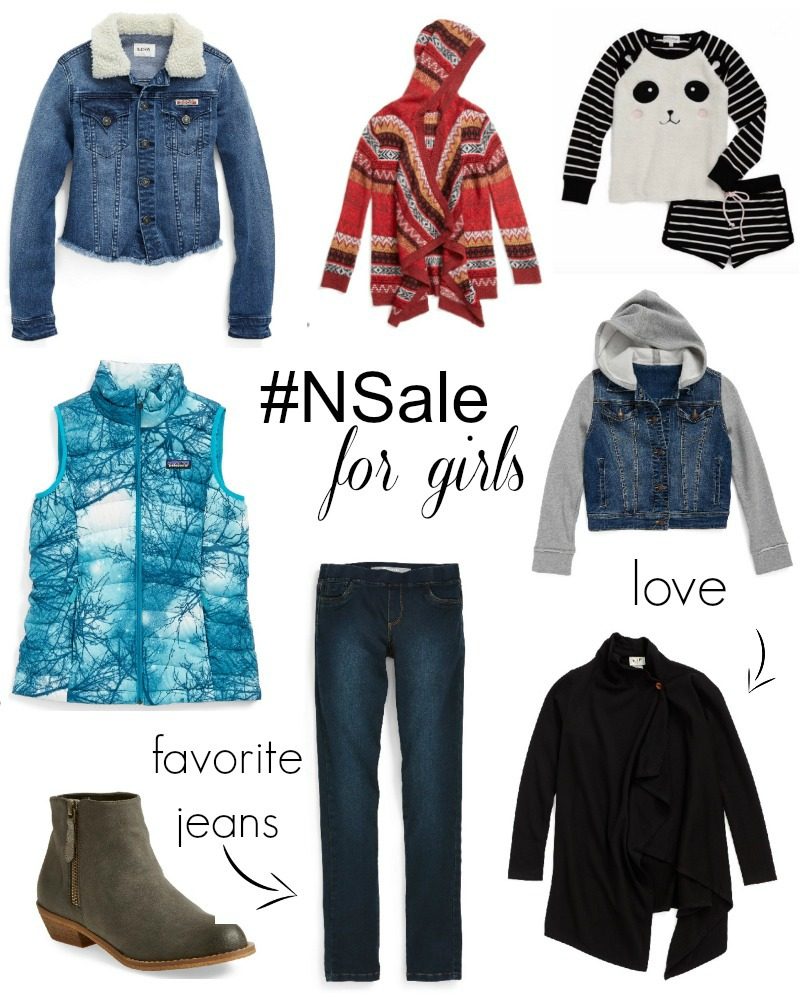 I also ordered my daughter the one button sweater. A friend had given her a cream one for her birthday and she loved it.
Shop These Picks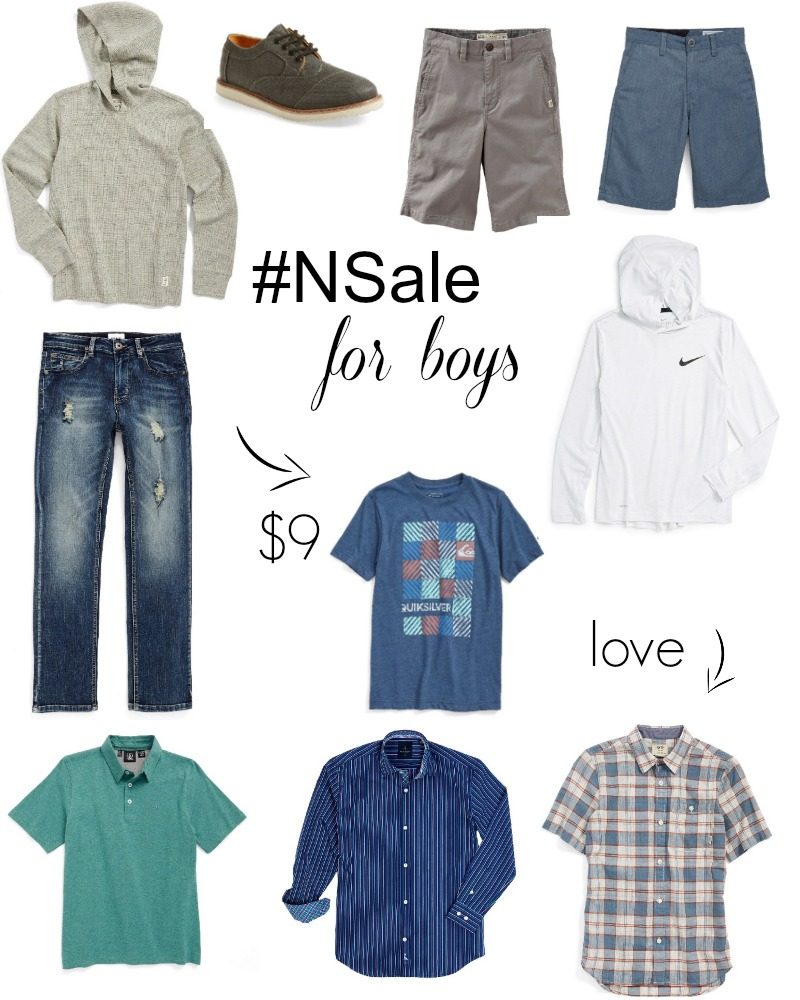 Shop These Picks

And that's a wrap on the Nordstrom Sale, my friends. If anything pops back in stock over the next two days I will let you know. All of the prices shoot back up on Monday.
Always love the chance to procrastinate my morning to-do list by hanging out here with you. Now it's time to get busy. Hope it's a great day.
And also a huge thank you to all of you who popped in to see our newly remodeled kitchen and downstairs. I know there were many questions and I will answer them soon. Thank you for such supportive and sweet feedback. xo
*Proud to partner with Nordstrom on this post. Affiliate links used.