Good morning! What is on your agenda this weekend? Our Spring break officially kicked off which is wonderful. We were wild and crazy last night and stayed in while watching Planet Earth II. Have you all seen any of those? It's fantastic and our whole family is super into it. Today's Saturday Shopping is focussed on some Spring Steals. I found some cute things for the little ones, too.
SALE FOR SPRING

If you are looking for a special occasion dress, this is one to check out. I adore this dress and it's now on sale for 40% off!! The way it falls is so flattering and the color is beautiful in person. It's a bit more vibrant in real life (more like the online store photo). This exact handbag is no longer available, but this one is the latest version. Such pretty bags.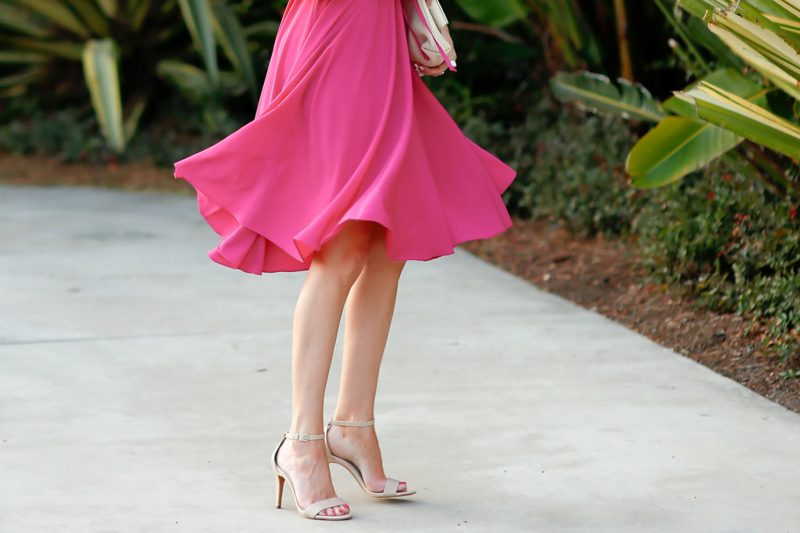 If you have an upcoming wedding to attend, this is a fun dress to dance in. As you can see, the movement on it is awesome. When I wear a bright dress like this, I like to pair it with a nude heel and handbag.
GINGHAM LOVE
This top is a new addition to my wardrobe and at $39 it won't break the bank. I am a sucker for gingham, especially navy and white. I have been wearing these cropped jeans daily. My friends and family can attest to that. Really comfy and I love the length and distressing. These heels! Obsessed. That is all. Tassels. They have tassels! They remind me so much of my gold sandals from last season only with heels.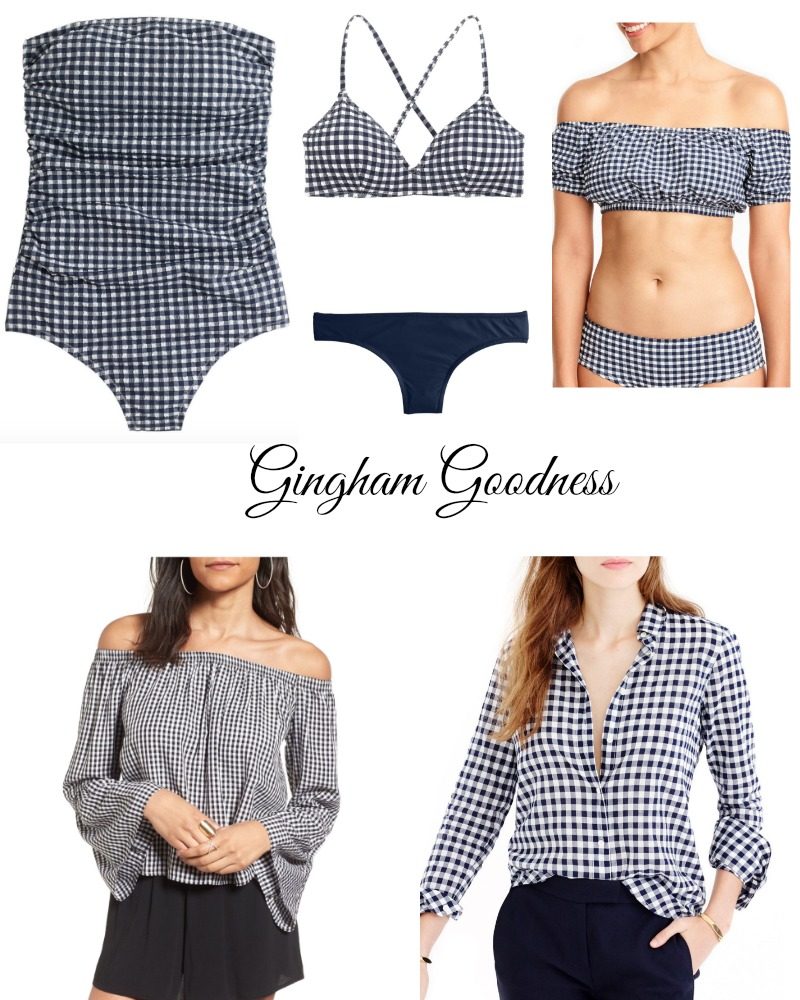 My love for gingham runs deep. I rounded up some darling finds. This skirt is so sweet and would look great with my favorite white t-shirt. I thought this wrap mini was really cute, too.
More Gingham Goodness

TRUE LOVE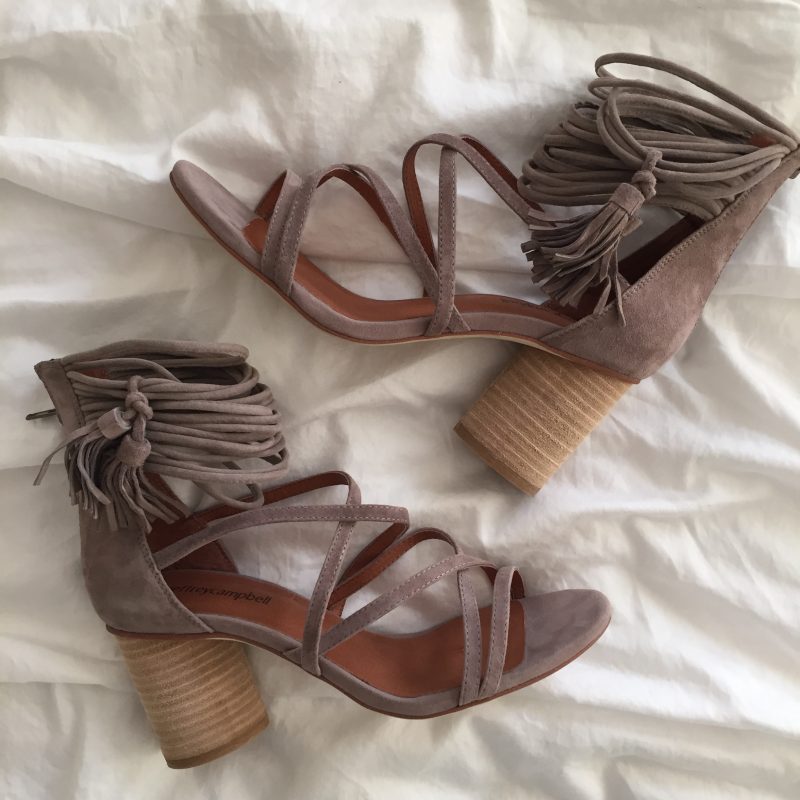 Are you looking for a Spring sandal? These are so comfortable and lightweight. Pretty much obsessed with these shoes. Plus they look cute with everything. I am getting compliments on them each time I wear them. Great Spring shoe if you are looking for one. They are cute with denim, white jeans, dresses, skirts . . .pretty much everything. They were recently restocked which is great, too. They will go quickly.
If heels aren't your thing, this is a great sandal with a similar feel.
FOR THE YOUNGER ONES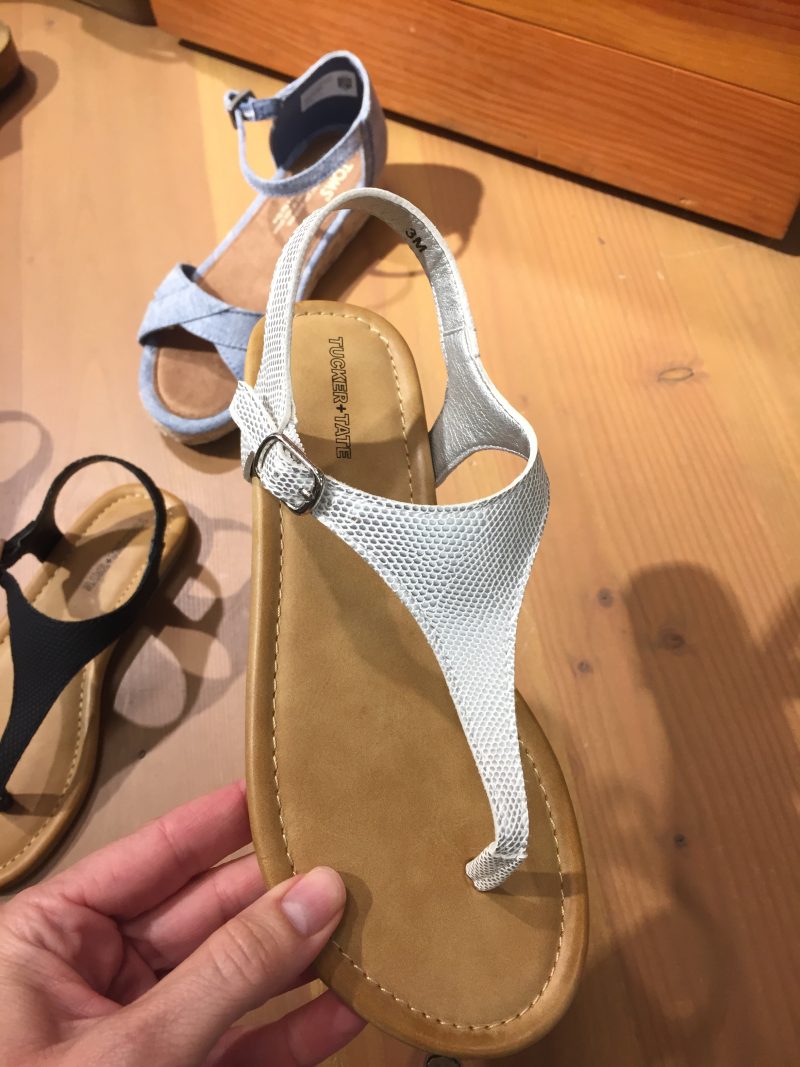 While browsing through the children's section the other day I found these sandals. They are a classic style and the sole is really soft and comfortable. I can remember having a pair like this almost every summer growing up. My daughter likes them as well and I LOVE the price.
FOR HER
Shop Spring Finds for Girls

It's not always easy to find cute clothes for my daughter. She is in that "almost junior high" stage so things need to look more grown up without being inappropriate. We are still rocking the one piece suits but I thought these were darling. I love the higher neck on both of them. Especially love the print on this one. The jumpsuits and rompers are also really fun for Spring. I wish they came in my size. And these flip flops!!!! So cute with the polka dots.
FOR HIM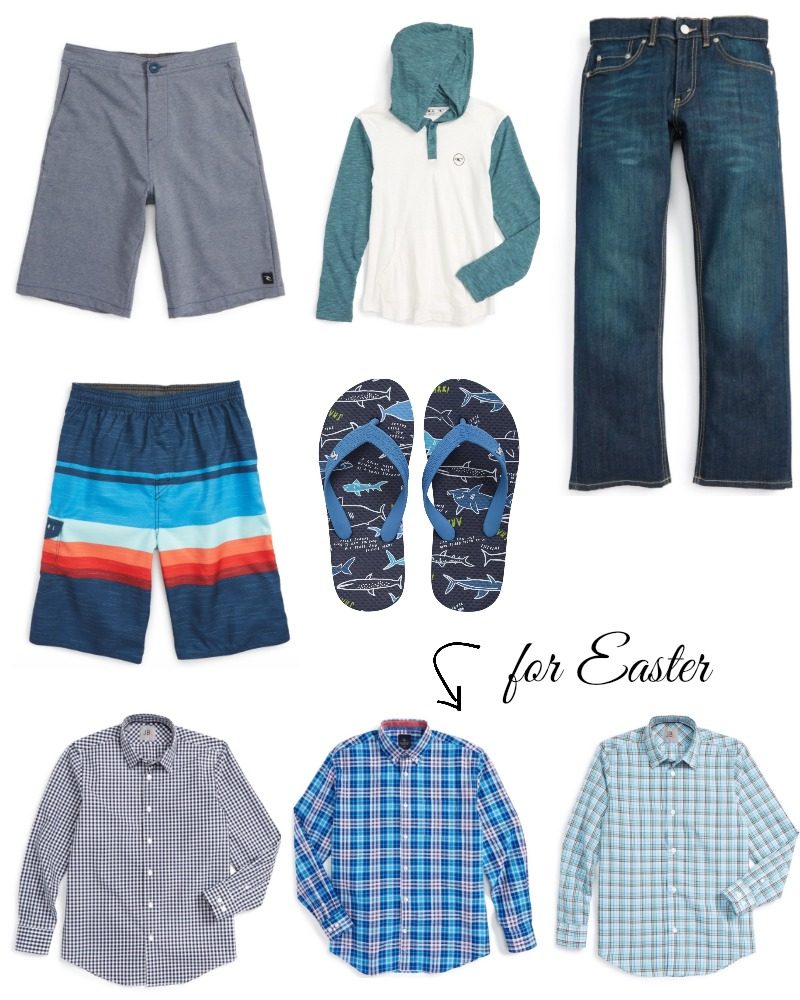 My son loves hoodies and this one is 40% off. Also thought this button down would be great for Easter (on sale). The jeans are only $23 which is a great price. Our love for hybrid shorts knows no bounds around here. They are the shorts that can also double as swim trunks. Many afternoon walks along the beach have turned into swimming sessions. And it's perfectly ok in these shorts. My husband and son both rave about them.
Shop Spring Finds for Boys

UV PROTECTION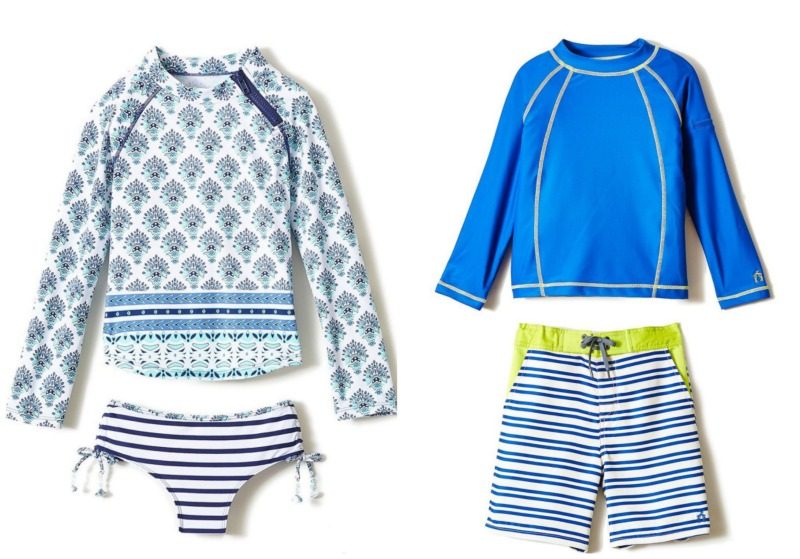 How adorable are these? They always mix the best patterns. I sort of want that girls' set in my size. If you have followed my blog for a while you know that I love Cabana Life. Are you familiar with them? Amazing swimwear, cover ups and more that all have 50+ UV protection. I pretty much live in their rashguards throughout summer. This is one of my favorites. Just wanted to let you know that they are having a flash sale right now on kids sets. So things that are marked down are an extra 30% off. I can tell you that the quality is awesome and I have had my kids wearing them for quite some time. When my daughter outgrew her last two suits and cover ups I was able to pass them to a friend and they were still in perfect condition.
To see more styles I'm loving you can check out this Saturday Shopping post or my One Dress Styled Three Ways Post. 
We are off to the ball fields. I love watching these kiddos play. It's always such a great way to start the weekend. See you all back here on Monday! Have a really wonderful weekend.
HOME DECOR

My favorite blue rug is on sale! Love it so much I bought a back up just in case. The runner is only $41! What?! It's an awesome rug for a family room. So soft.
SALES AROUND TOWN
World Market | Dining on sale. New website, too!  LOVE this table in person.
J. Crew | 30% off your purchase. This top is SO CUTE.
Anthropologie | extra 25% off sale. I would love this top. 
West Elm | buy more save more
Ann Taylor | 40% off dresses and skirts
Loft | 50% off spring favorites
Pottery Barn | 25% off one regular priced item
*affiliate links used.