You all know I love making our house feel like a home but I like to do it simply and within a budget. So I was really excited when our Michaels Makers challenge this month was all about incorporating fun decor finds into our spaces. I am crazy about the decor lines that Michaels is currently carrying. You'll see why!
USE FRESH OR FAUX BLOOMS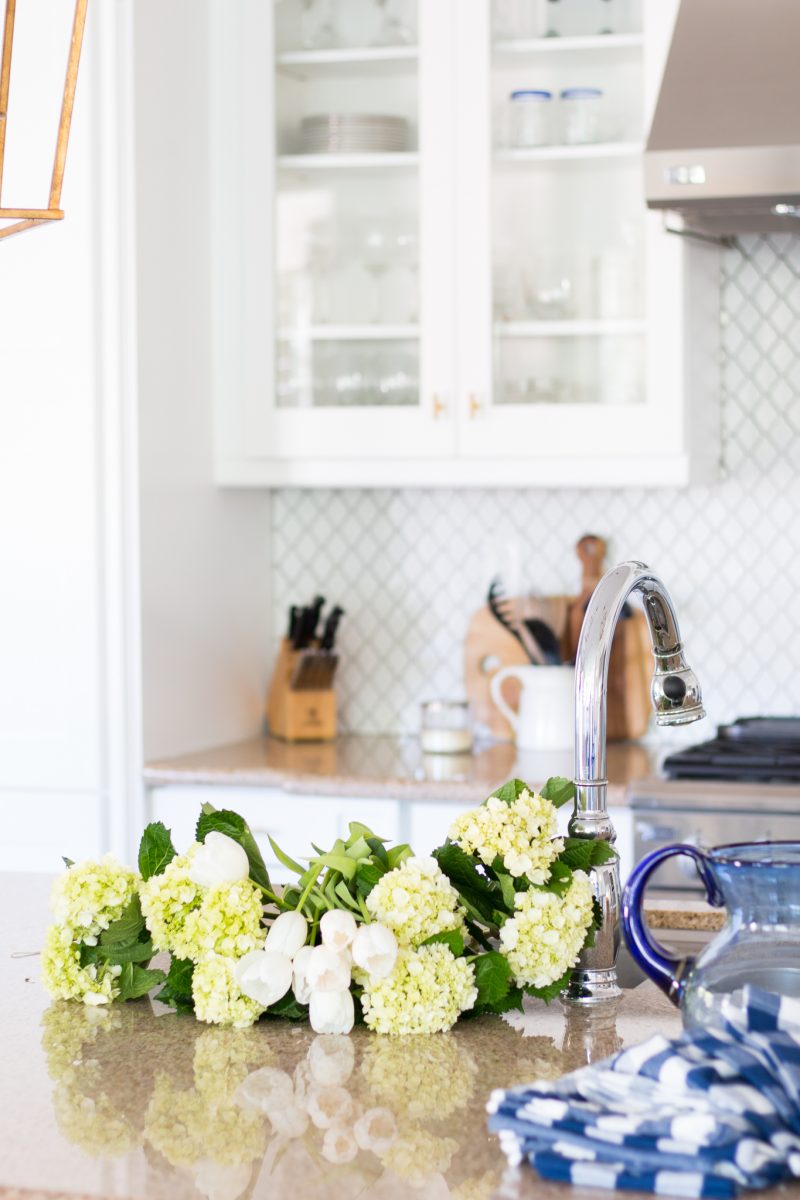 My number one tip for bringing Spring into the home is fresh flowers. Whether you get them from your local store or from your yard, they instantly add life and beauty to the home. I have nothing against faux blooms so I incorporate those, too. Michaels has a great selection of realistic looking stems. A good mix of faux and real never hurt anyone. I like to fill vases with the same flowers versus mixing them. I think it looks clean and simple.
CLEAR THE CLUTTER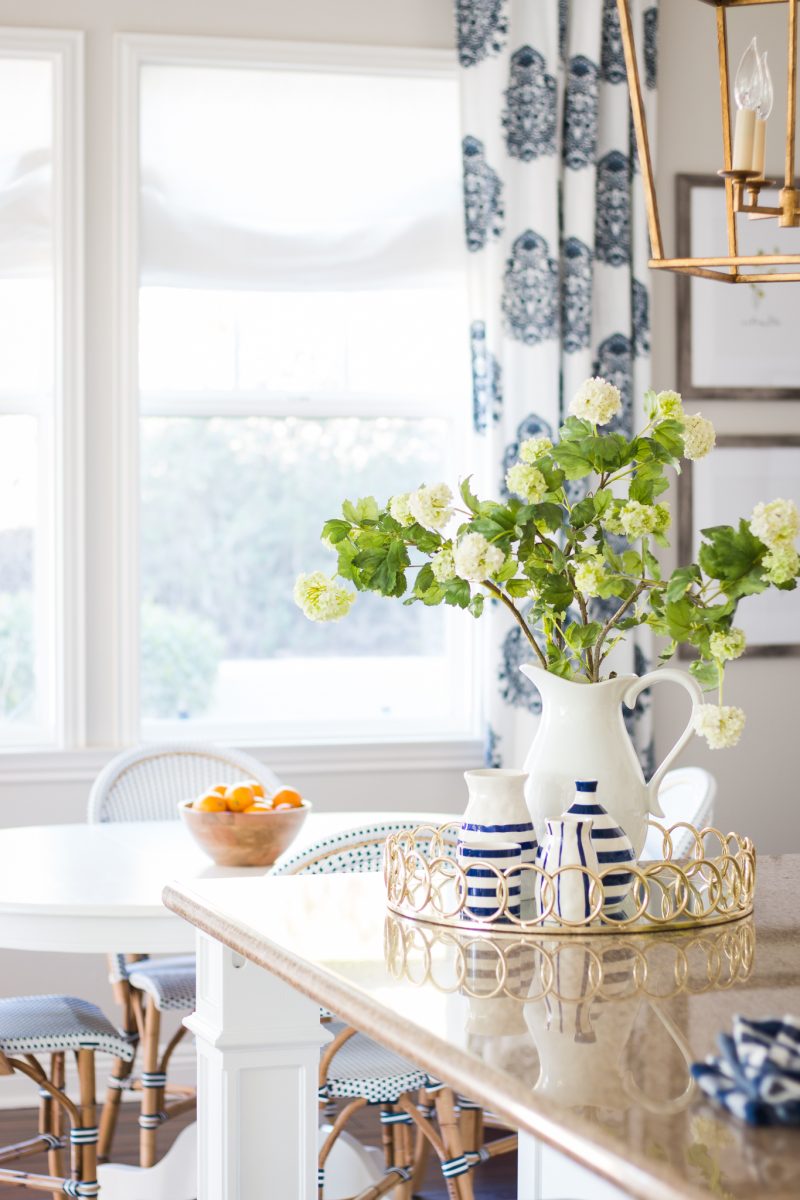 chairs | table | drapes | similar pendants 
Spring is a great time to clear the clutter. If you have more than the average bear, start with one small space. Choose the kitchen or the living room. I am such an advocate for less is more. Listen, these counters are filled with homework, projects and dishes the majority of the time. But when those things are all put away, we really do enjoy the feeling of a clutter free space. There is something liberating about having organized spaces.
GROUP SIMILAR ITEMS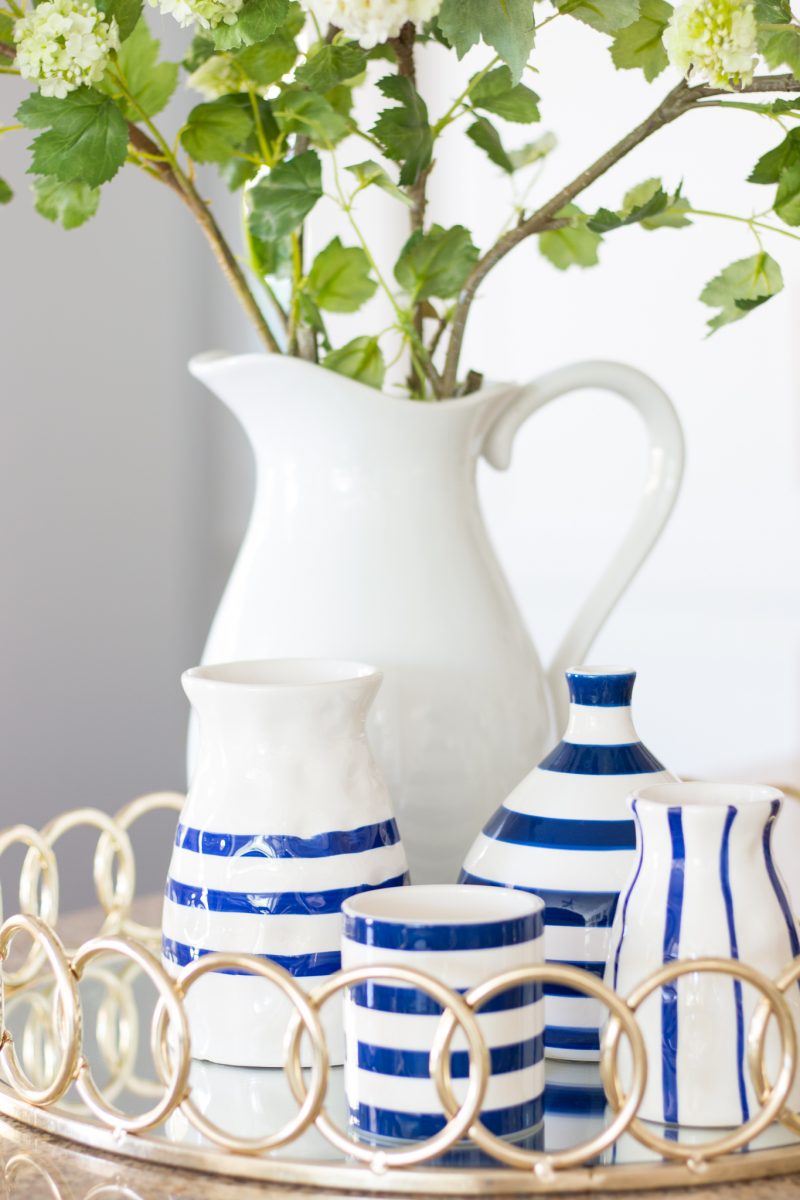 How cute are these vases? I grabbed them the second I spotted them at Michaels. The colors are perfect for our home and the stripes are so fresh as we head into Spring. I like them grouped together for a simple look. I always try to group things in uneven numbers. Here I used all four vases since the large pitcher creates an odd-numbered grouping.
SHOP THE HOUSE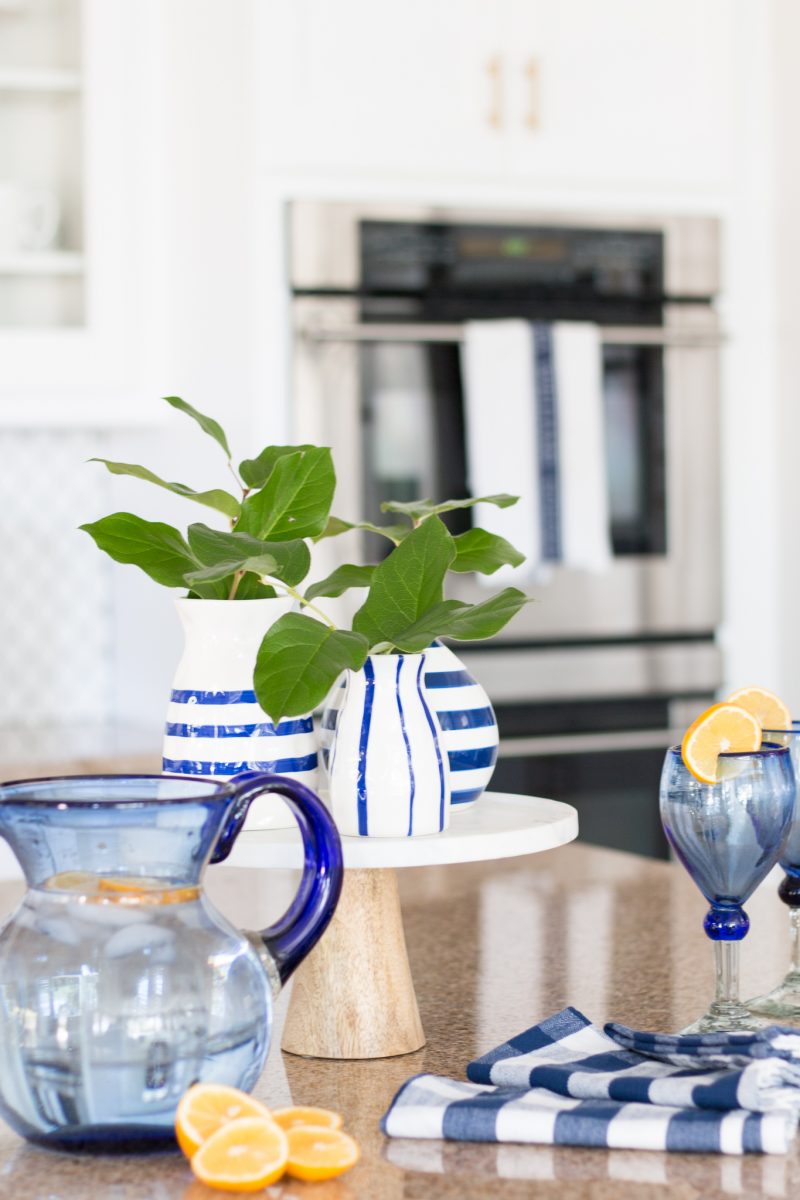 When I found the blue and white vases at Michaels, I shopped the house for all of the other blue items. It's nice to incorporate splashes of one color to make it cohesive. Look around all of the rooms in your home. You would be surprised how things seem to take on a new life when you move them from one spot to another.
GATHER FRESH FRUIT
I also found this bowl at Michaels and I think I want two more. Not joking. LOVE this bowl. We have already used it a ton and adding touches of wood makes things look warm and inviting. One of the easiest ways to add Spring to any kitchen or dining space is through fresh fruit. Whether it's a bowl of apples or lemons, it is so easy to pick up from the store. Plus the kiddos can enjoy grabbing a piece of fresh fruit.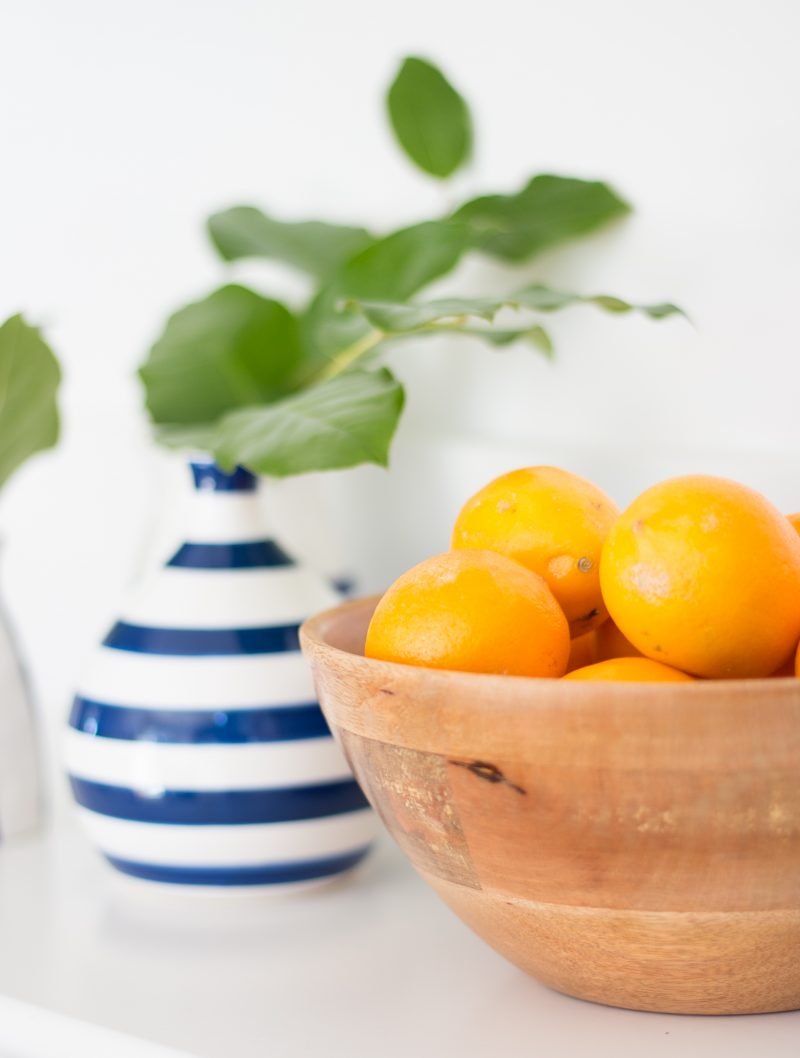 CUT STEMS FROM THE YARD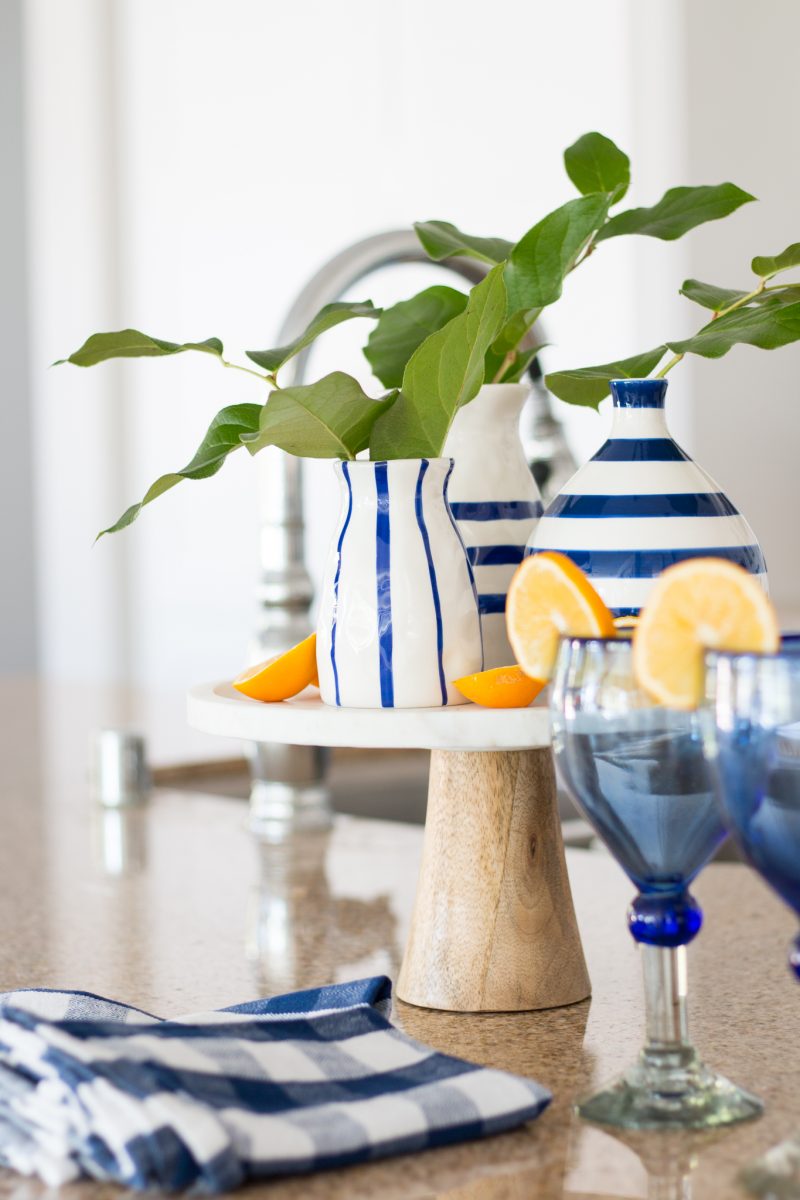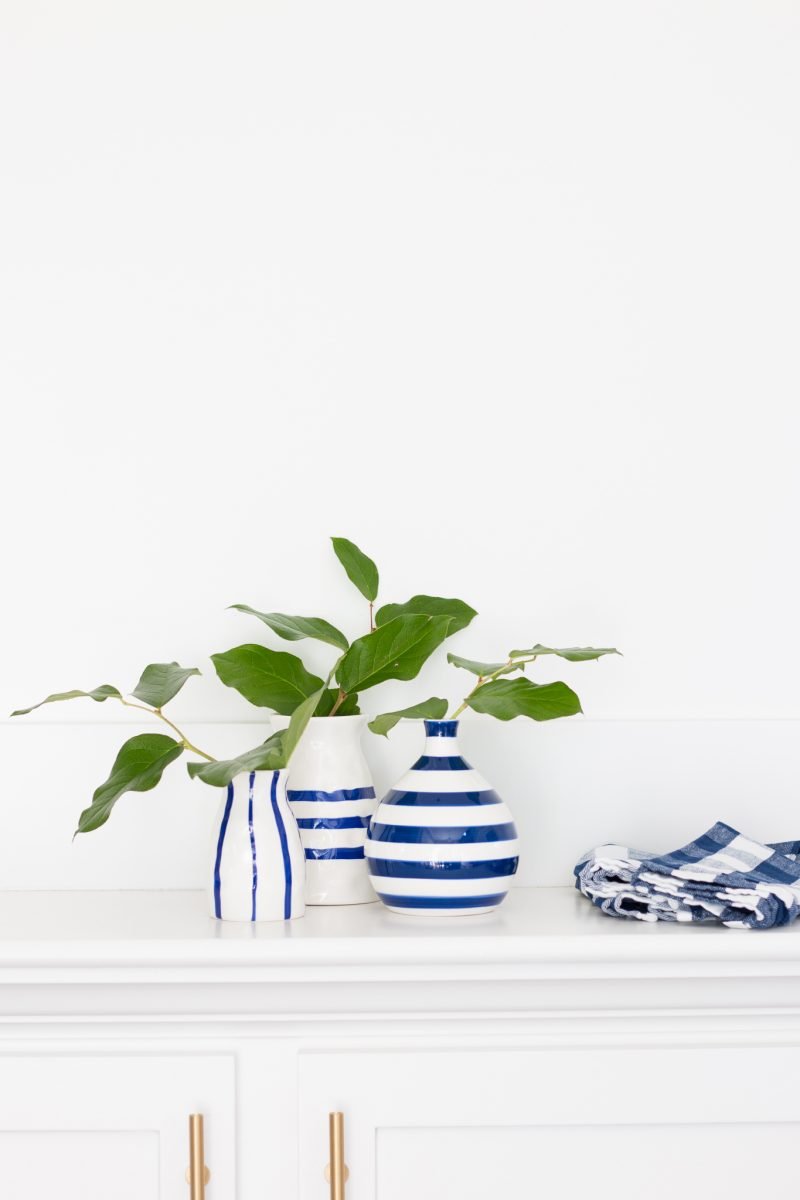 Nothing better than free stems from the yard. These little vases only need one stem each and the pop of green adds a Spring touch. I like the idea of keeping these vases together or placing a single on in a bathroom or small area.
KEEP COLORS CONSISTENT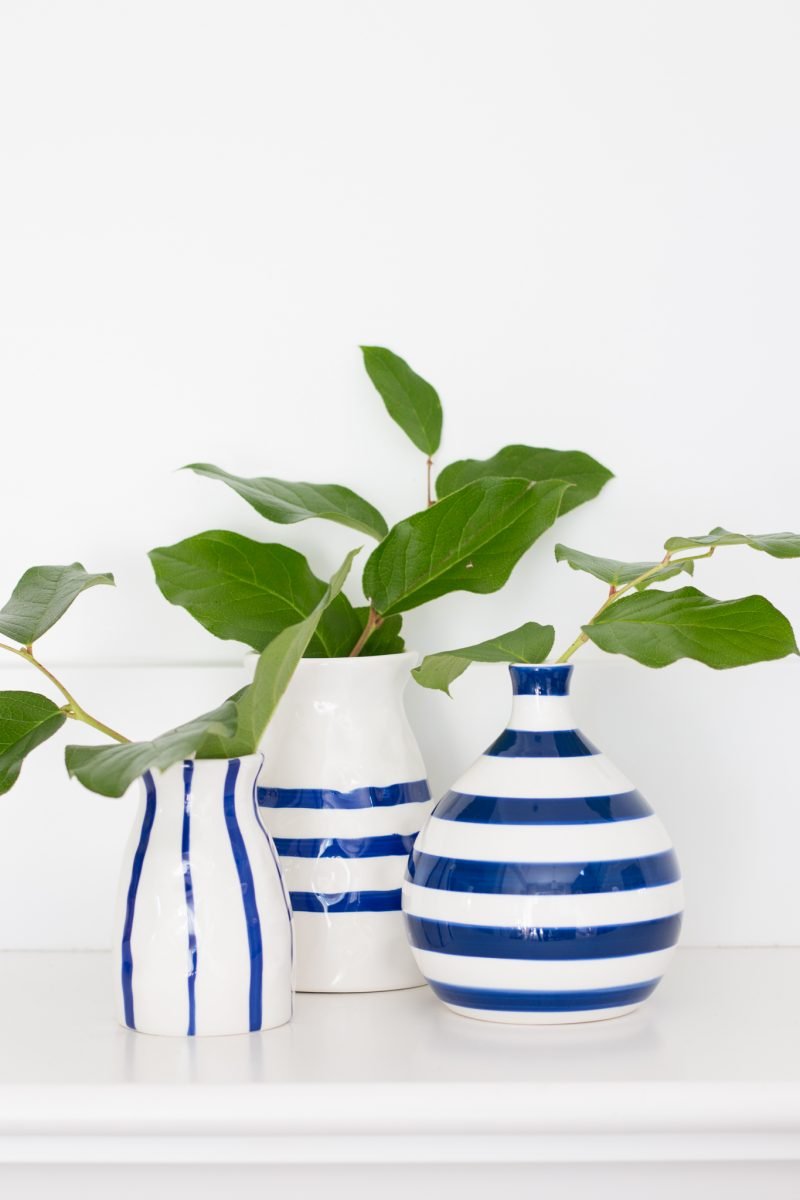 Lastly, keeping a consistent color scheme keeps things looking clean and simple. It can help to unify a space. It's also easier to pick up things here and there if you have a good grasp on the colors that work in your home. We obviously have a thing for blue! If you missed our powder bathroom reveal you can see it here.  You can get caught up on all of my Michaels Makers projects here. 
Refreshing your home for spring is as easy as swapping out a few décor pieces or adding pretty faux florals. Michaels has everything you need to get started!
If you're wanting more Spring inspiration, you can check out the Michaels' blog, The Glue String, to see the rest of the Michaels Makers' Spring Refresh project ideas.