This post is sponsored by A&W Root Beer. Although I received compensation for this post, all opinions are my own.
Just because the kids are back in school, it doesn't mean we can't still enjoy the flavors of summer. To celebrate a successful first month back, my daughter and her friends sipped on a tried and true favorite . . . root beer floats. These always bring back memories of my own childhood. There is something so nostalgic about the treat. And I have a few tricks up my sleeve to pull off a simple and fun root beer float bar.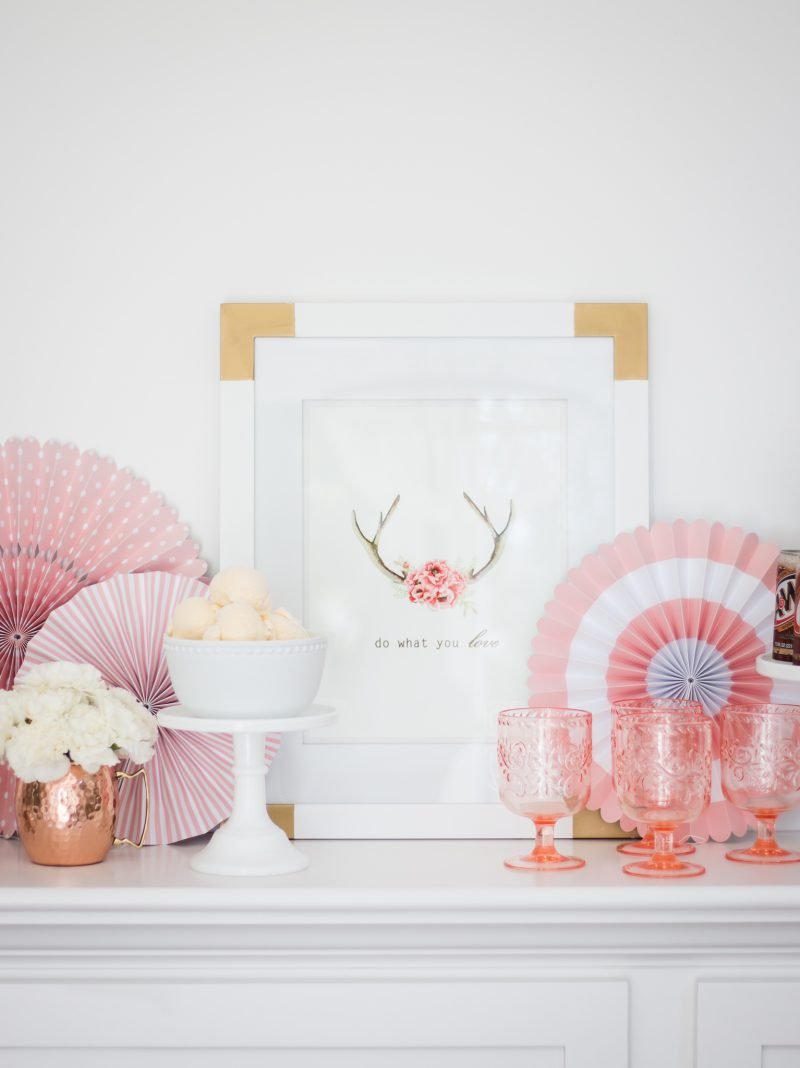 TIP #1:
You know my number one rule. Keep it simple. Pick a small space and bring in some color.
TIP #2:
Shop your own home! I talk to my daughter all the time about the importance of doing what you love so this print made sense to create the mood I wanted for this back to school celebration. I just brought it down from her room. We are so thankful for the darling group of friends my daughter has and I hope these girls always follow their hearts. Add in a few pinwheels, fun glasses and a cup full of carnations and you are good to go.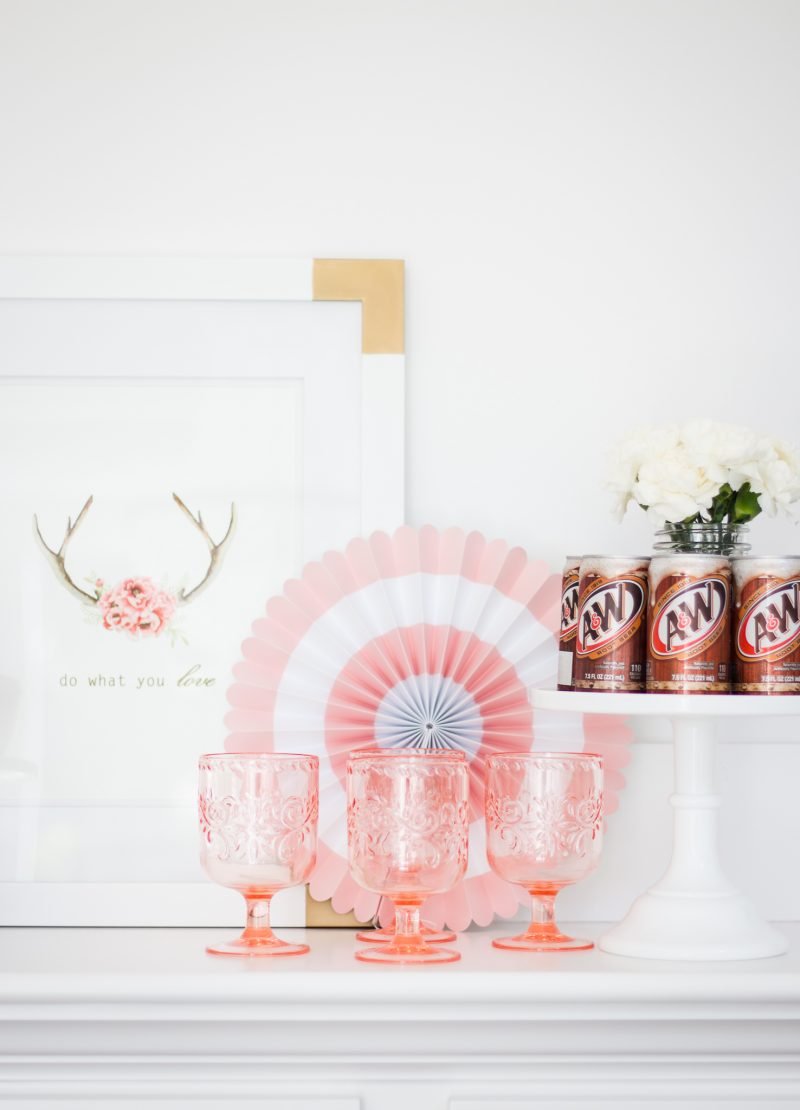 If you don't already have a little box of these pinwheel decorations, you may want to grab some. I picked up this pack of four at HomeGoods and use them all the time. They fold away into a small box for storing but they instantly create a party mood. So easy. The plastic stemware is also from HomeGoods (pack of six).
TIP #3:
The mini cans of root beer are perfect for a setup like this. Each person can pour their own float and it just makes it more fun.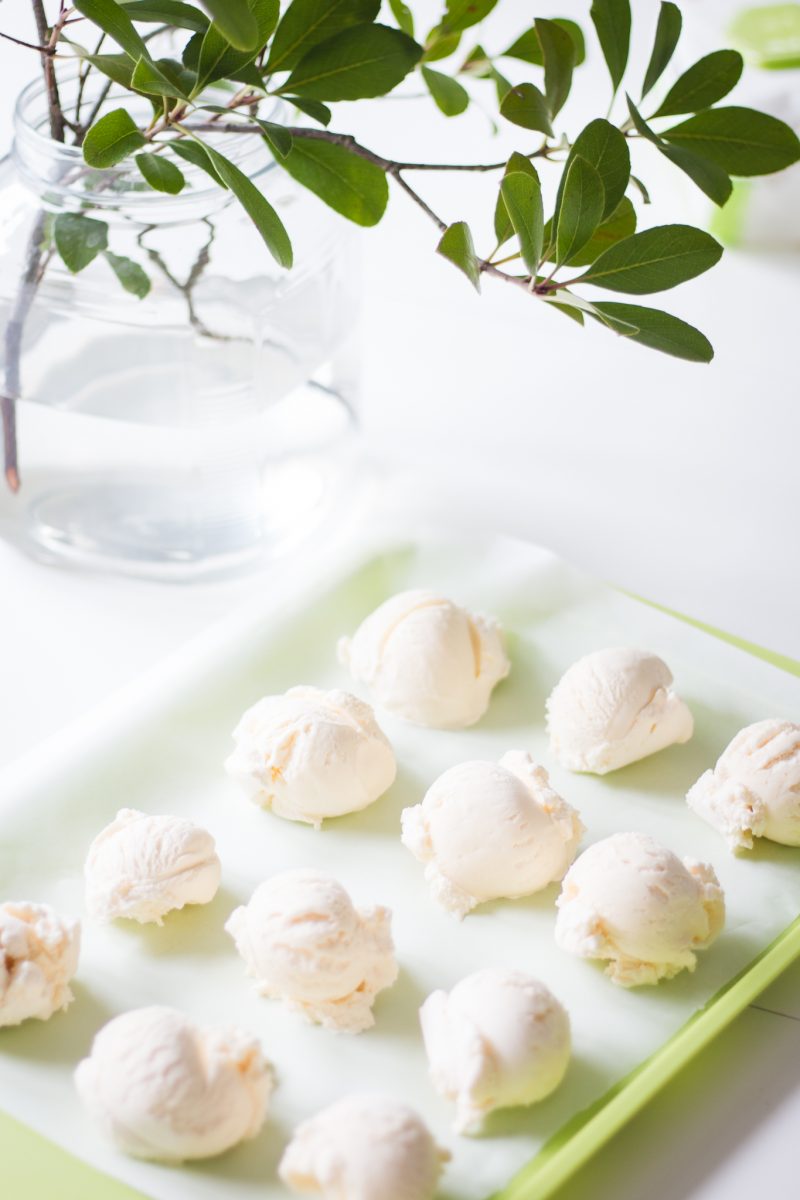 TIP #4: 
I learned this trick by watching my mom years ago. Whenever we would have a big party and she was serving ice cream as part of the dessert, she would pre scoop it and set in on a tray. She popped it in the freezer and when it was time to serve dessert it was a piece of cake (sorry, couldn't resist). So I followed suit and placed each scoop on parchment paper. I also put the serving bowl in the freezer to get nice and cold.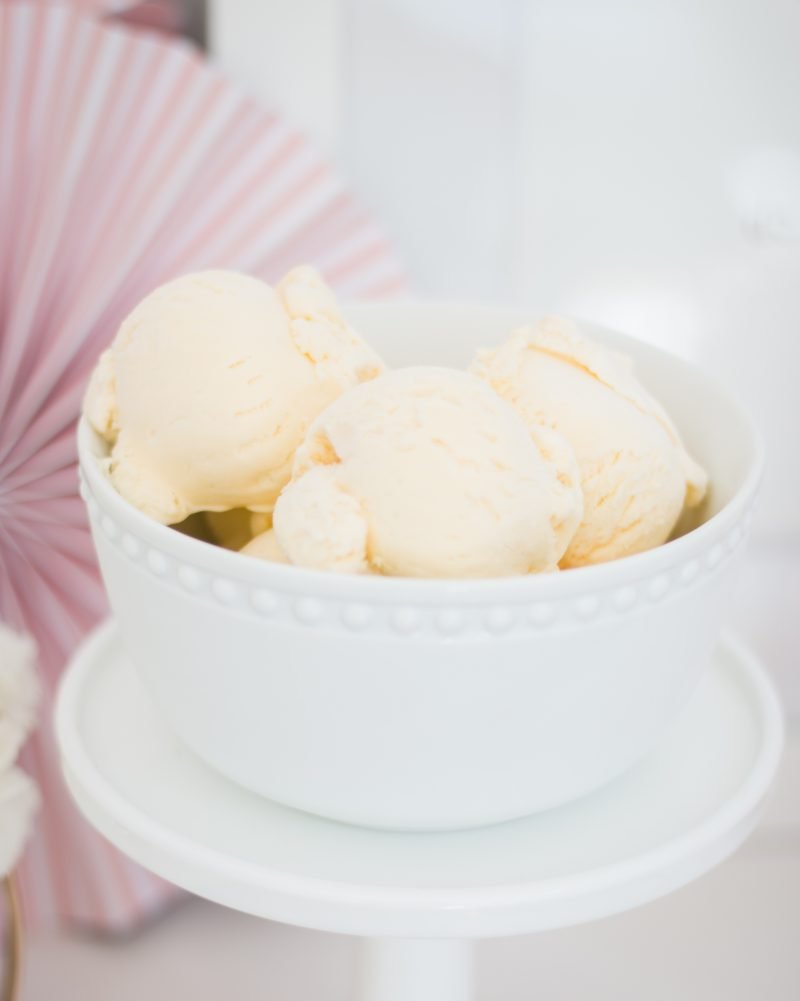 TIP #5: 
This goes without saying but wait until you are ready to serve the floats to set the ice cream scoops out. Works like a charm.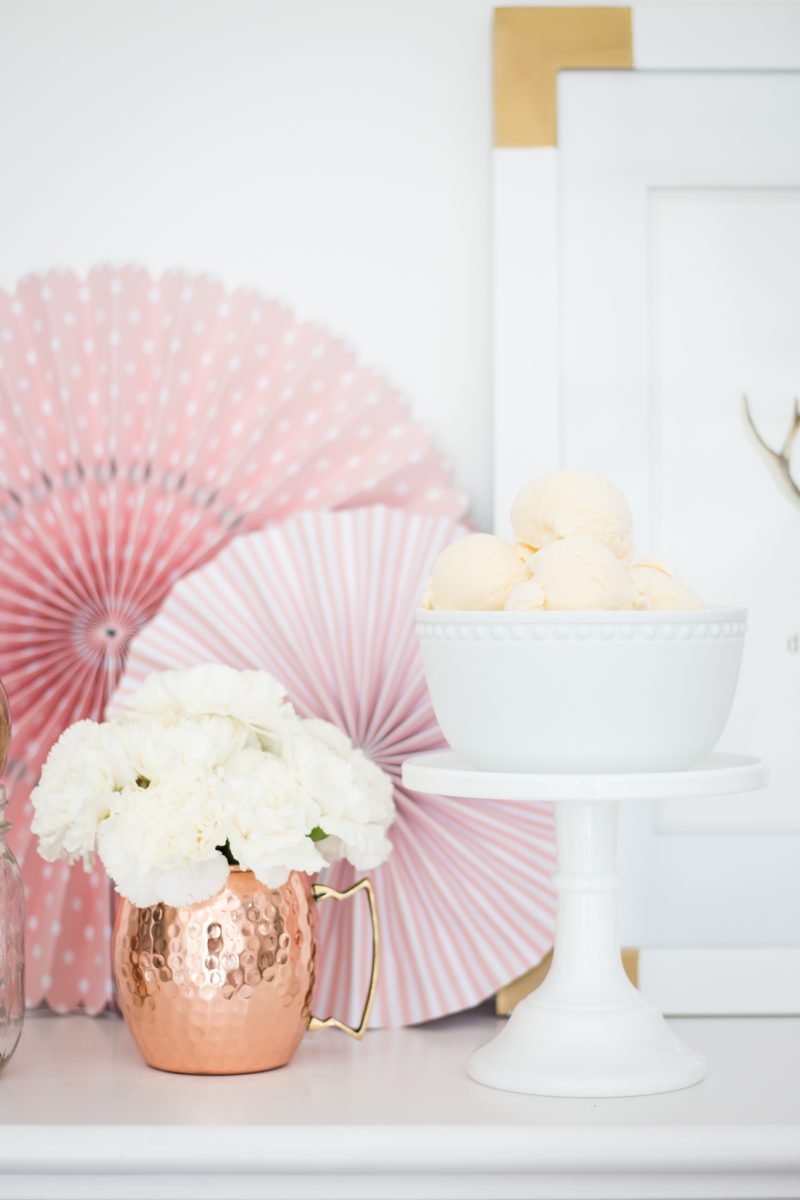 TIP #6: 
Bring back carnations! They work so well with root beer floats because they have such a nostalgic feel. They are inexpensive and they remind me of ice cream. Cut them quite short and place in a copper mug for a fun party detail.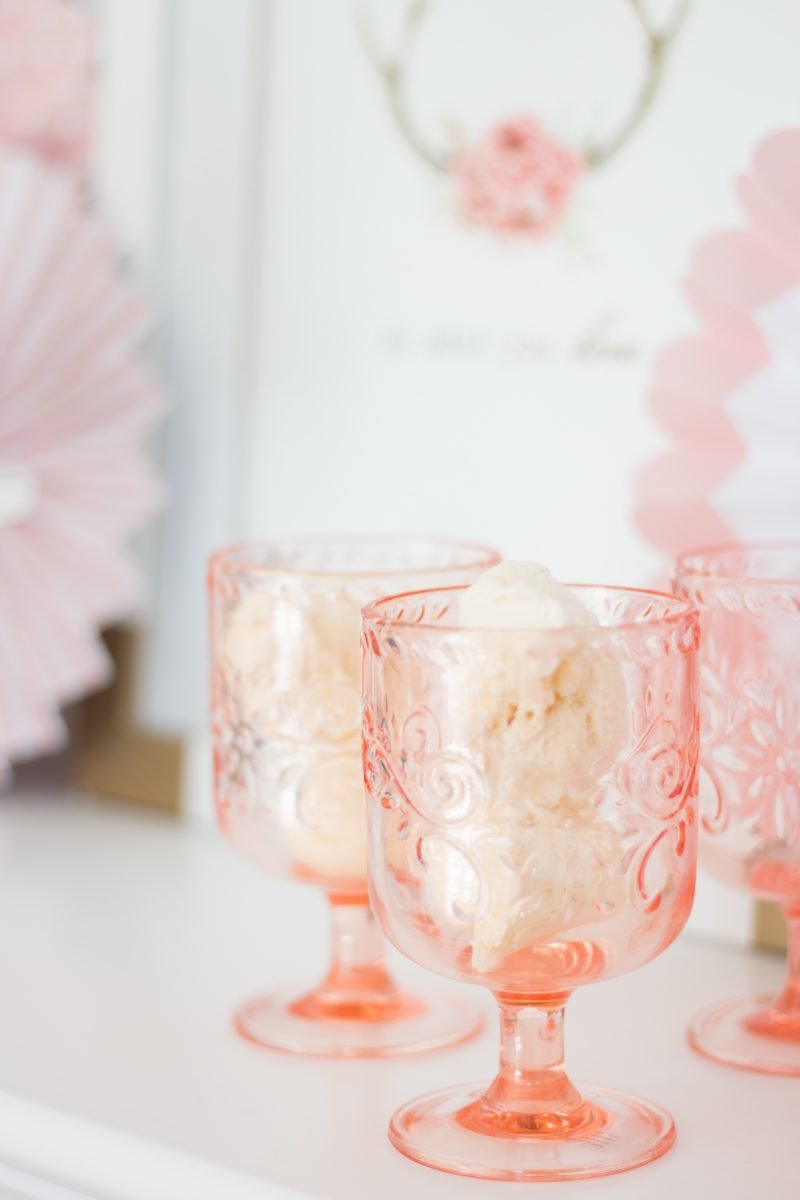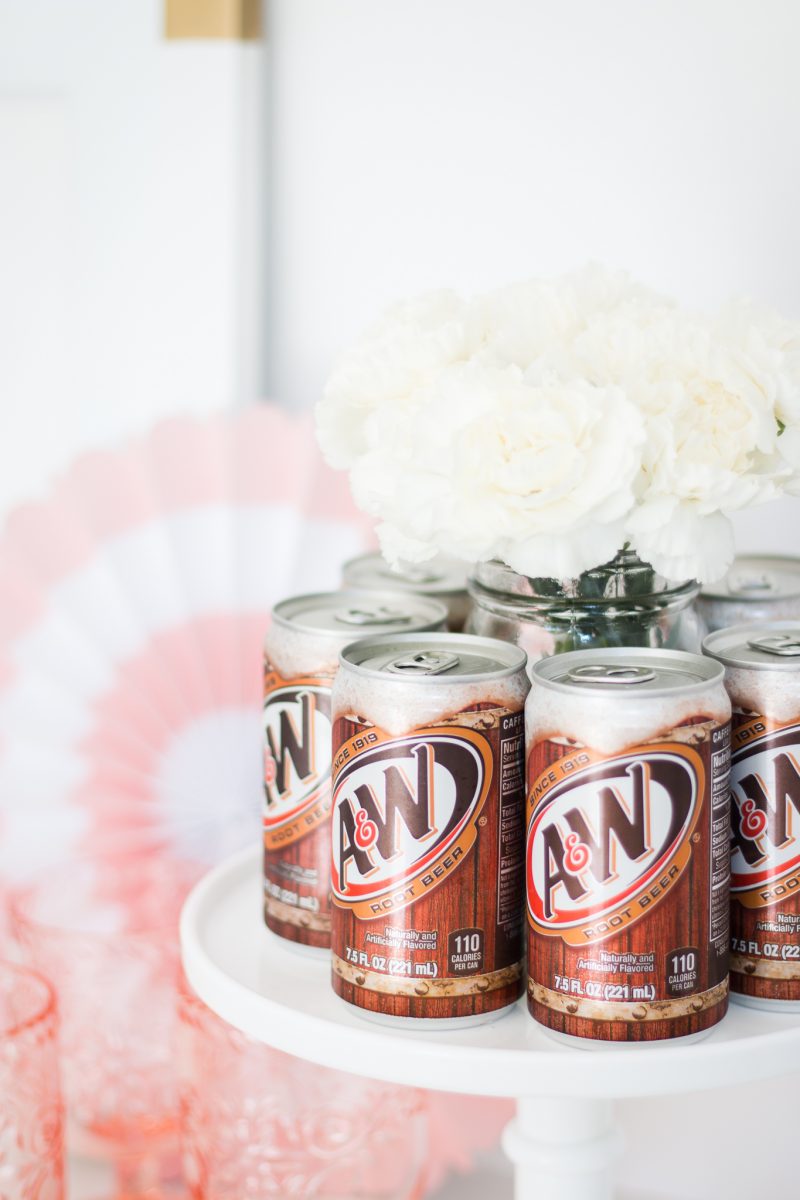 We're big fans of using A&W Root Beer in our floats. Such a simple and easy way to serve up something yummy for a playdate, party or any everyday occasion.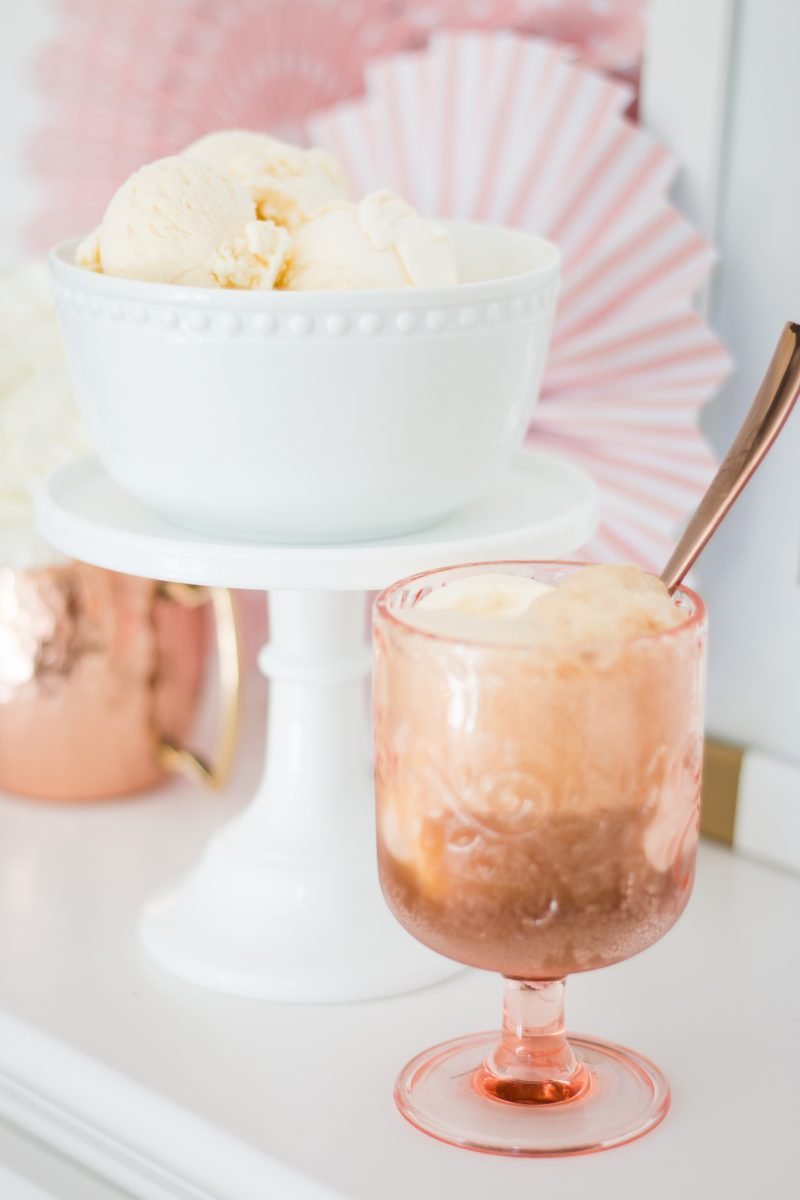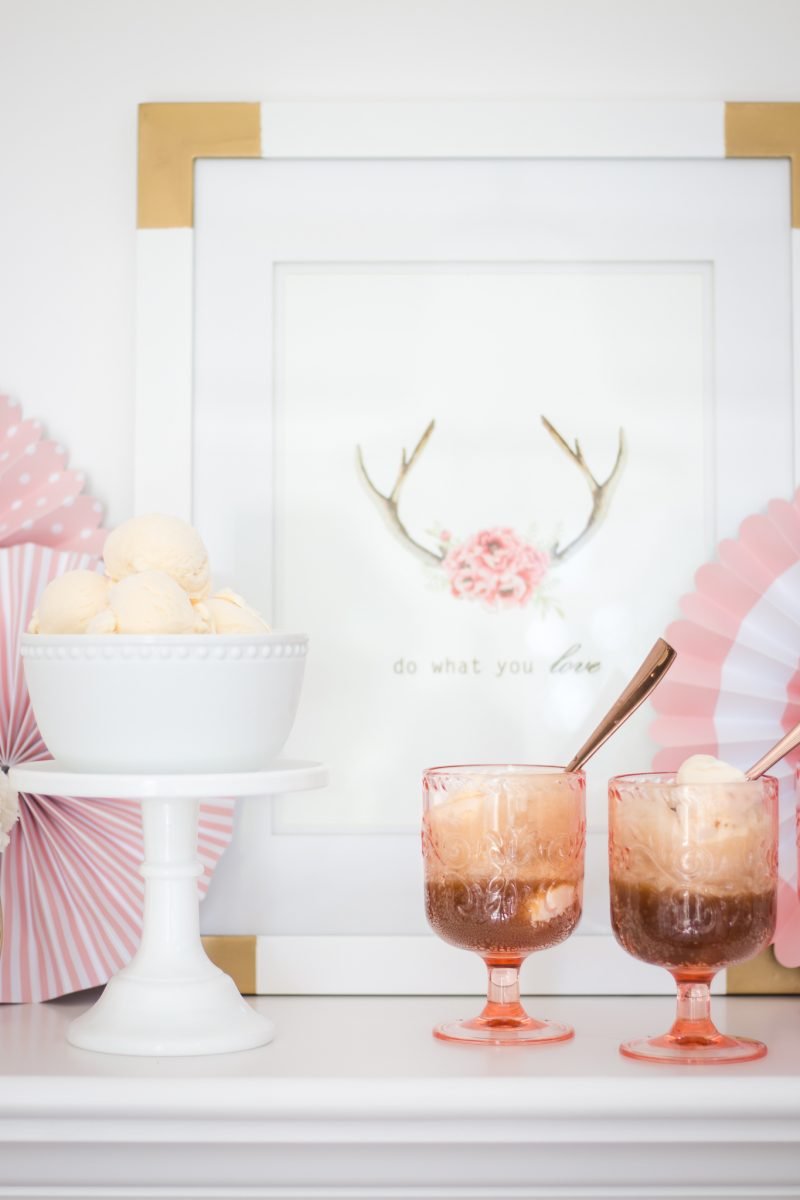 Sort of hard to resist right? I love the idea of setting up a root beer float station after a dinner party, too. Keeps it light and fun and everyone can serve themselves. It's a throwback feel that adults will appreciate as well.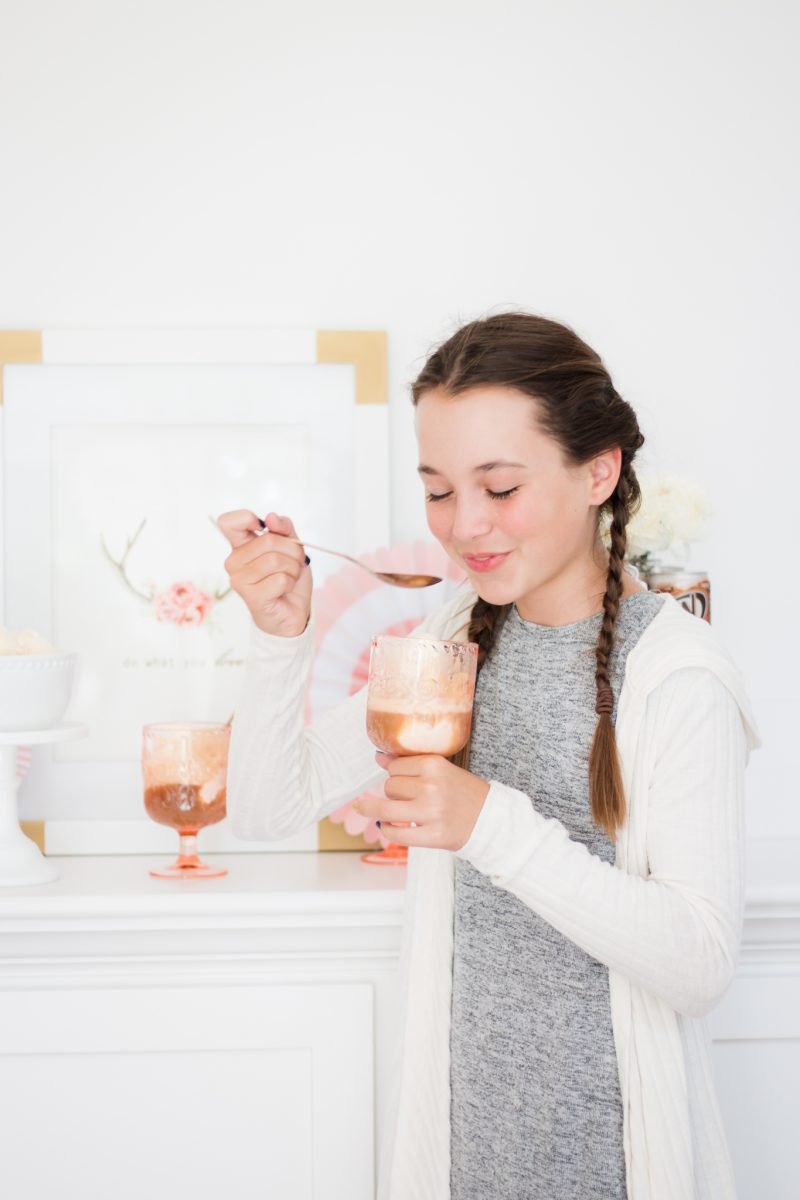 Yep, she approves. She thanked me so much. Sweet girl.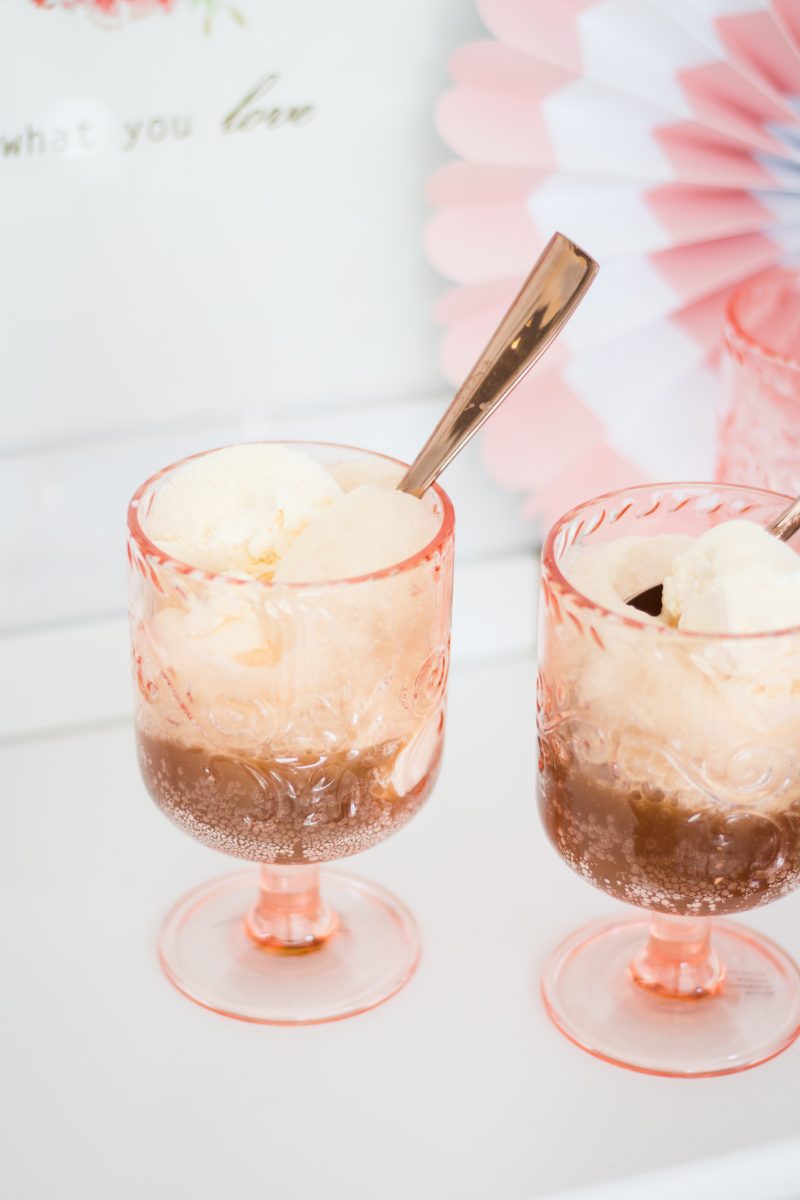 Let me know if you serve up Root Beer Floats anytime soon. I just think they are so much fun and so easy to pull off.
To see my tips on entertaining ideas for children, pop over here.  And all of my entertaining ideas can be seen here.