Thank you for the kind comments about the hostess gifts. It was so much fun putting those together. Simple projects are my very favorite. Today I am sharing a few fun style finds for girls. I have a post on stylish boy finds coming up next week. Those that know us personally know that our daughter is not a girly girl when it comes to fashion. She loves to be comfortable and would wear the same outfit everyday if she could. I've stopped buying her a lot of clothes and opt for quality over quantity because at this age, she is so active they need to last.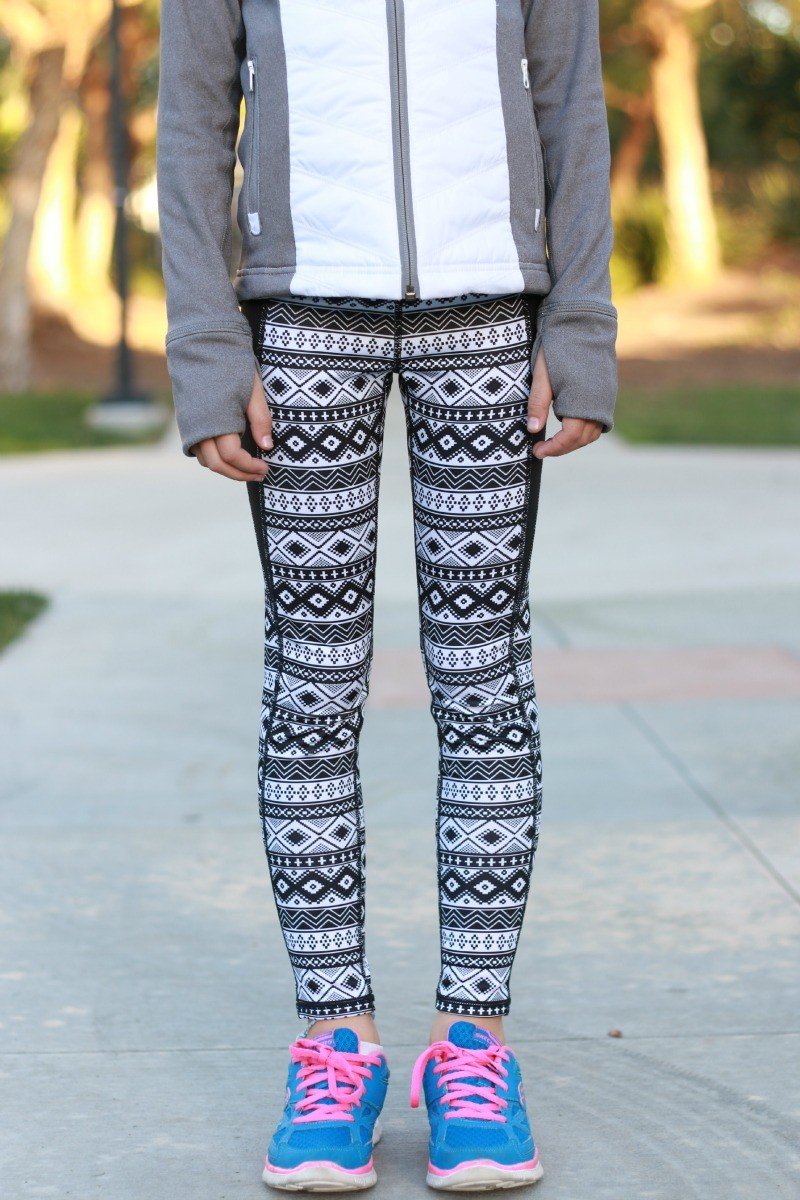 So here are my thoughts on leggings for girls. At least for my own daughter. We own a few pairs of the inexpensive ones that cost around $10-12. My daughter LOVES them. She loves the crazy patterns and her friends do, too. My issue is that every single pair already has a hole. It's driving me insane. She wears them a couple of months and because she is so active, they just don't hold up. She has been wearing these from Nordstrom for a while now and not a single hole or tear. Great quality and more of a workout legging. They also don't stretch out like the other ones do. This girl does everything from handball to soccer at recess and gone are the days of dresses and skirts. If she is not in shorts, she is in leggings.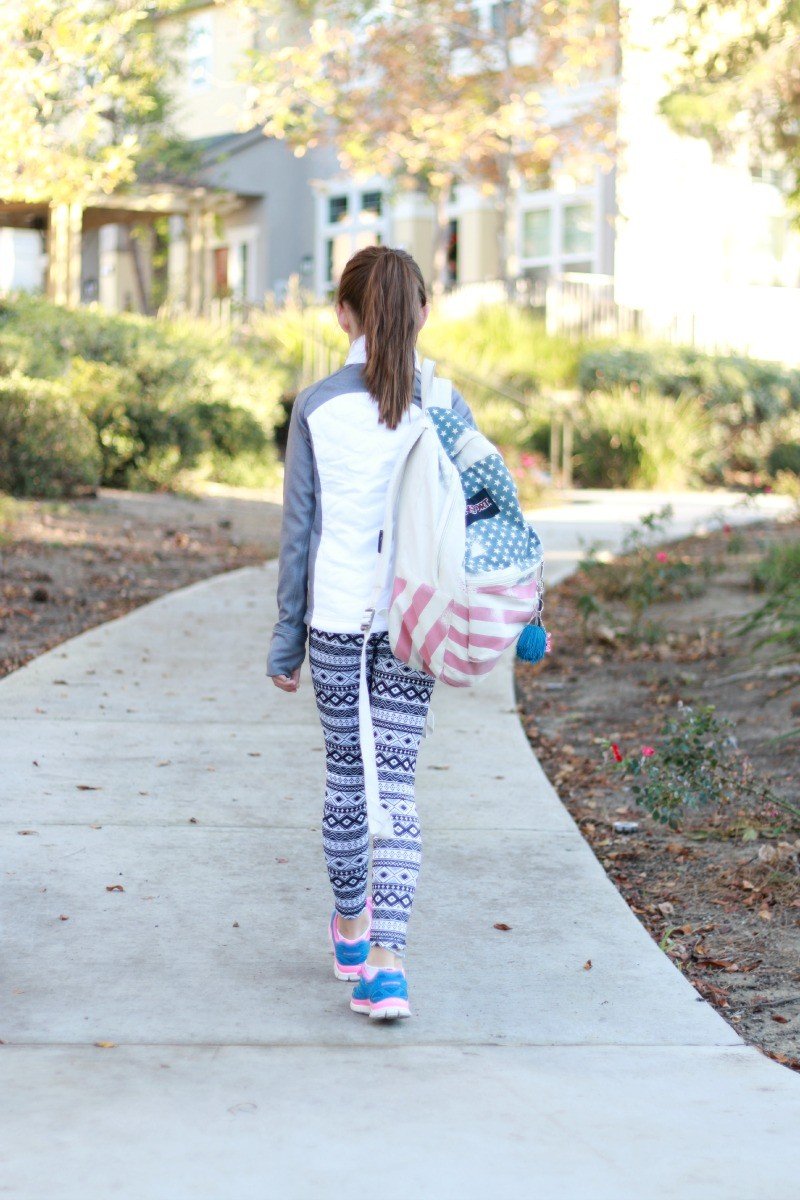 Because we are in Southern California, we don't need super heavy jackets. And the problem is that my daughter will not wear anything remotely puffy. Which I get. It's not practical when you are running around and playing at recess. She has one dressier sweatshirt, similar to this, for church and nice outings and this jacket which she wears pretty much everyday. It's a cool Zelfusion quilted coat that is warm and insulating without being puffy or big. And it has inside pockets as well as out. This is our walk to school and it keeps her plenty warm on our chilly mornings. Because it's not bulky she can easily fit it in her backpack as the day warms up. That is big as we have lost coats before because they don't fit in the bag.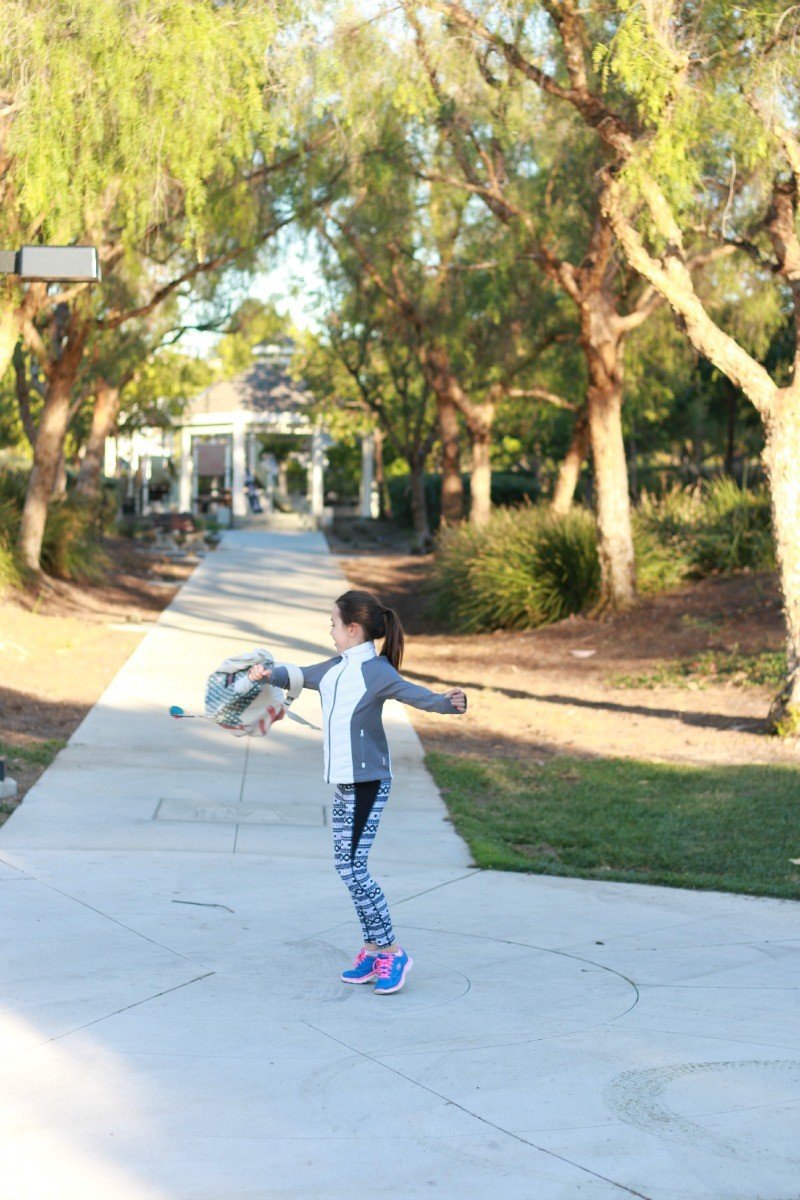 jacket | leggings | similar sketchers
Shop This Look

Can you tell she digs pattern? Even her backpack is the American flag. So proud of this little lady.  Lately she has been so brave trying out for new teams and even showing up at school at 7:20 am once a week so she can join the debate team. The girl has some serious drive and I am so proud to be her mama. Although I am not looking forward to her honed debate skills when it comes to trying to convince me cleaning her room is a waste of time. Yep. She believes that. Working on neatness over her. And have been for the last nine years.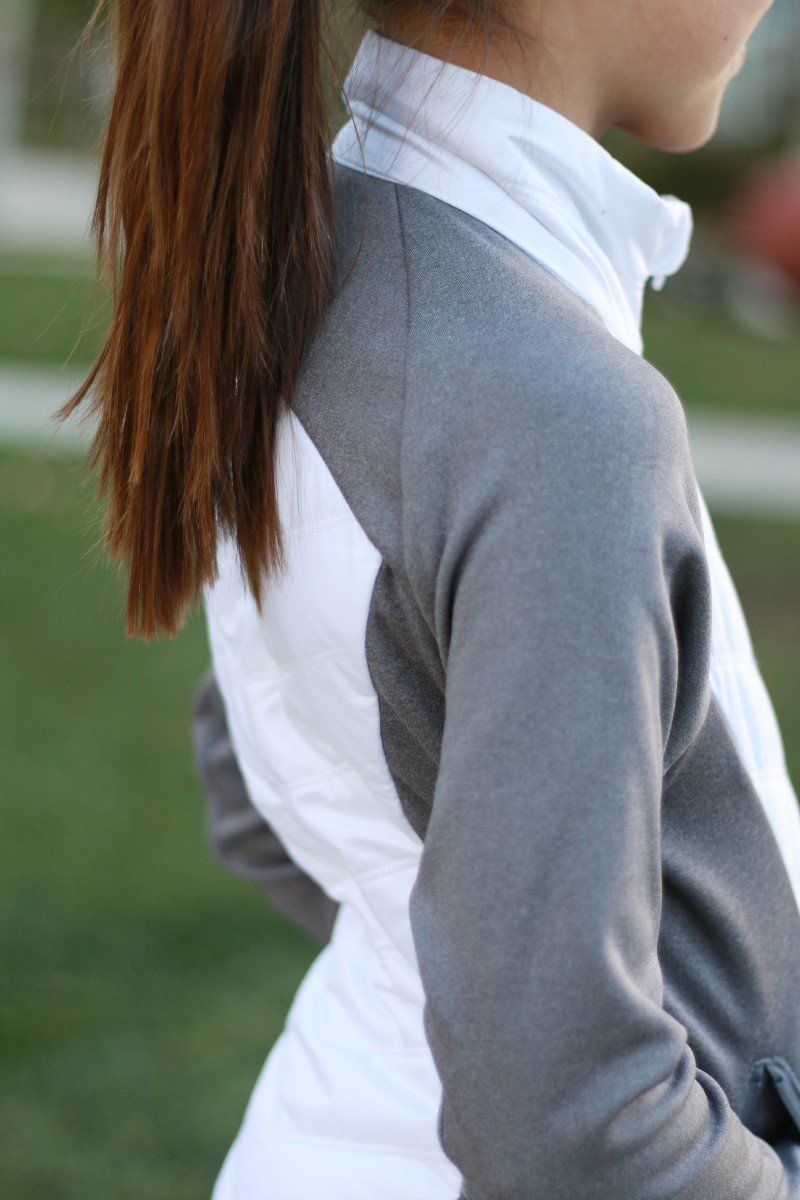 Shop More Activewear

These also come in styles for boys. My son won't wear anything other than his Penguins sweatshirt. EVERY. DAY. But if your boy is more open to change, you can check these out. 
And how cute are these winter looks from Nordstrom right now? I love the colors. Wishing those hats came in my size. And the fold over mittens remind me of being a kid and bundling up for snow days. My fold over mittens had Snoopy on them and I still have them! In fact I should get them out as my son LOVES Snoopy right now.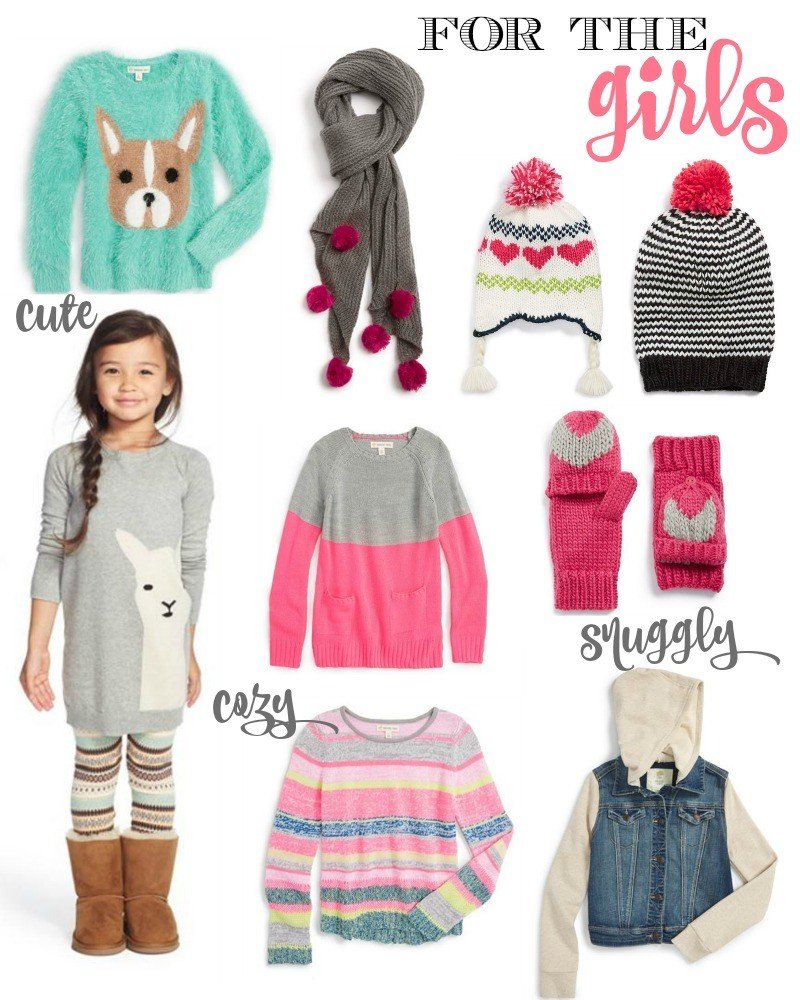 Shop These Looks

I also really love this dress. Would look darling with tights. Somethings tells me it won't be on my daughter anytime soon. And that's ok! I am embracing her sense of style and appreciate that she is quite content with a pared down wardrobe. She most certainly did not get that from me. It's all from my husband! Ha.
And just FYI, my pink leggings and jacket are still on sale. The jacket really is awesome. I would recommend it to anyone.
Hope you all have a great day. We are in full swing with our Advent activities which I will talk more about tomorrow. It is our favorite month of the year because of the nightly activities. Wish I could bottle up their excitement. Our elf came back and you would have thought Santa had appeared before their very eyes. I wish their wide-eyed belief would last forever. Working over time these days to try and explain the tragic events in our world. Continuing to pray for all of the families touched by the events in our Southern California. Very close to home and so many families changed forever.
*Proud to partner with Nordstrom on this post. Affiliate links used.