Hi ladies. I am excited to share a fun summer look that is super comfy and perfect for the warmer days that are just around the corner. Tomorrow is the first day of Spring and I am so ready. The sunshine is good for the soul.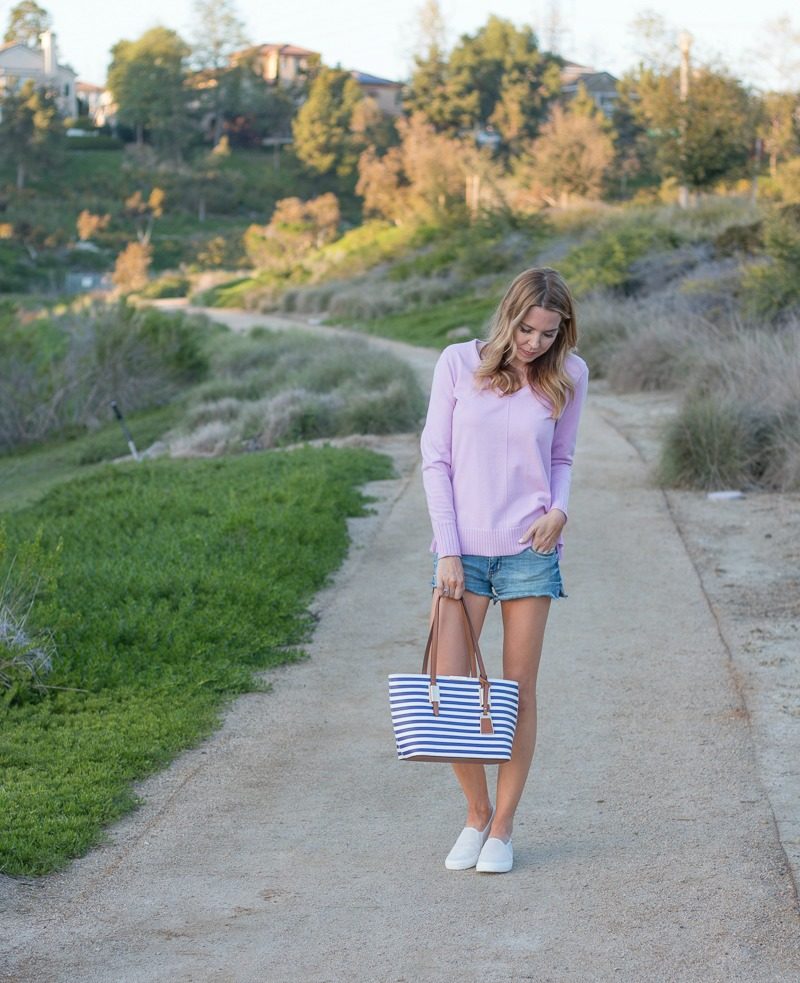 As we experience more sun and warmer days, it's time to start busting out the shorts. Cut-offs are my go-to because they go with everything. But our evenings are so chilly that the long sleeve tops are always key. These pieces are all great to take on Spring break, too.
TOTE FOR LESS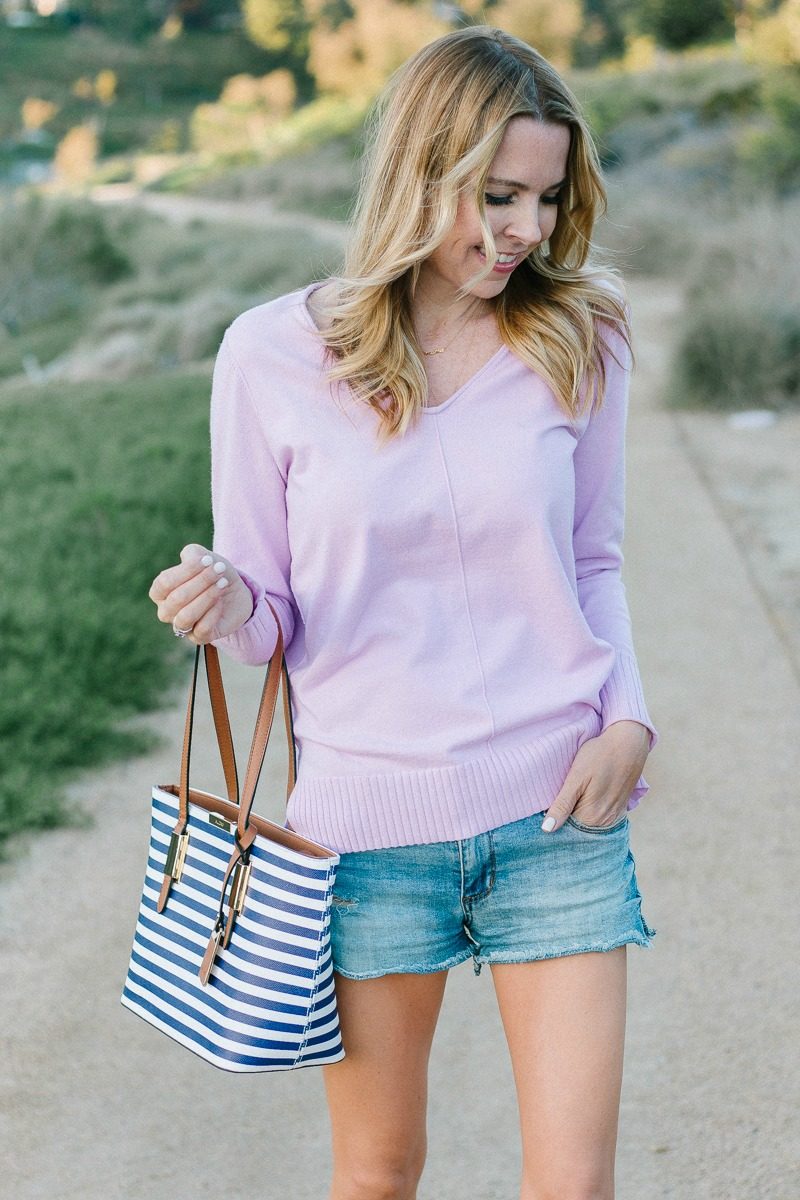 This striped tote reminds me so much of my Barrington Gifts bag. But this one is only $39! It's so cute. I love the navy and white stripes and it is a really nice size.
Don't get me wrong, I LOVE my Barrington bag and it will most likely last me forever. I use it mostly for travel. But it's not inexpensive. If you love the look of the stripes and the brown trim, this $39 version is such a great option. And a savings of over $150.
SHORT AND SWEEET
While these are my favorite denim shorts because of the fit and price, these are a nice version if you would rather have something a little bit longer. They receive really great reviews.
The top is the "pink bouquet" color and these photos are a very good representation of the color. The online color looks much lighter. It's more of a striking orchid/violet hue. I am wearing a size small.
BLACK AND WHITE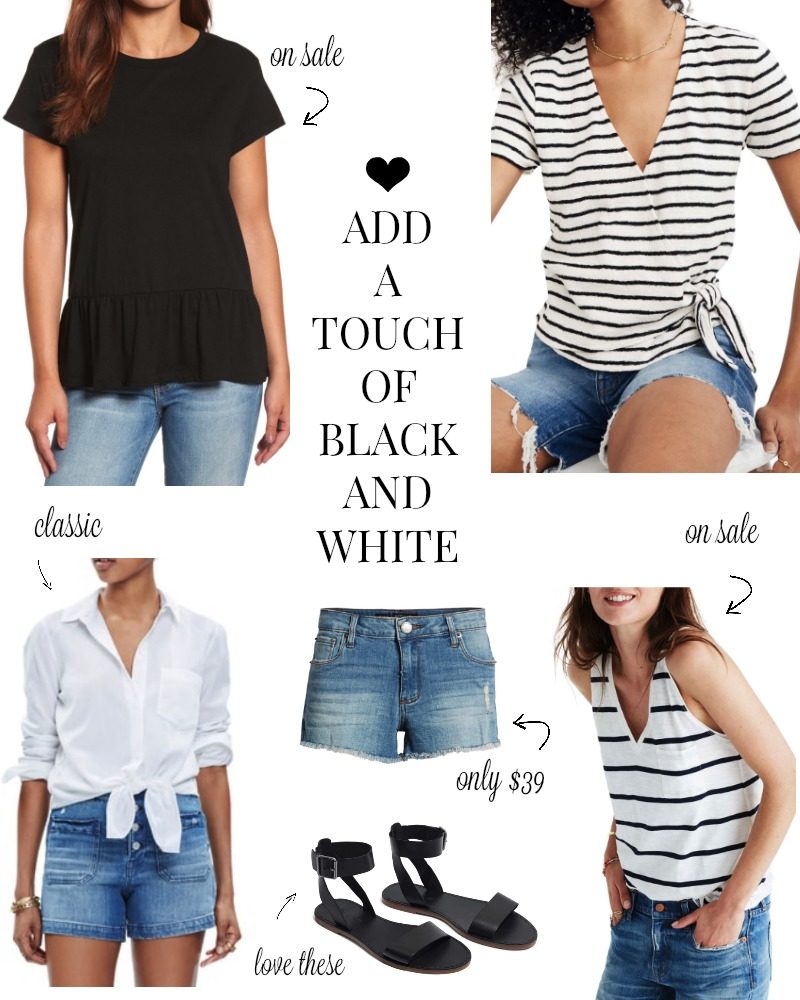 Black and white is another great combo to add to your wardrobe for Spring. You can mix and match everything which extends your outfit choices.

These tops are all on sale and darling. The sandals are a favorite of mine. I wore them non-stop last summer and plan to do the same this year. I have them in tan but love the black, too.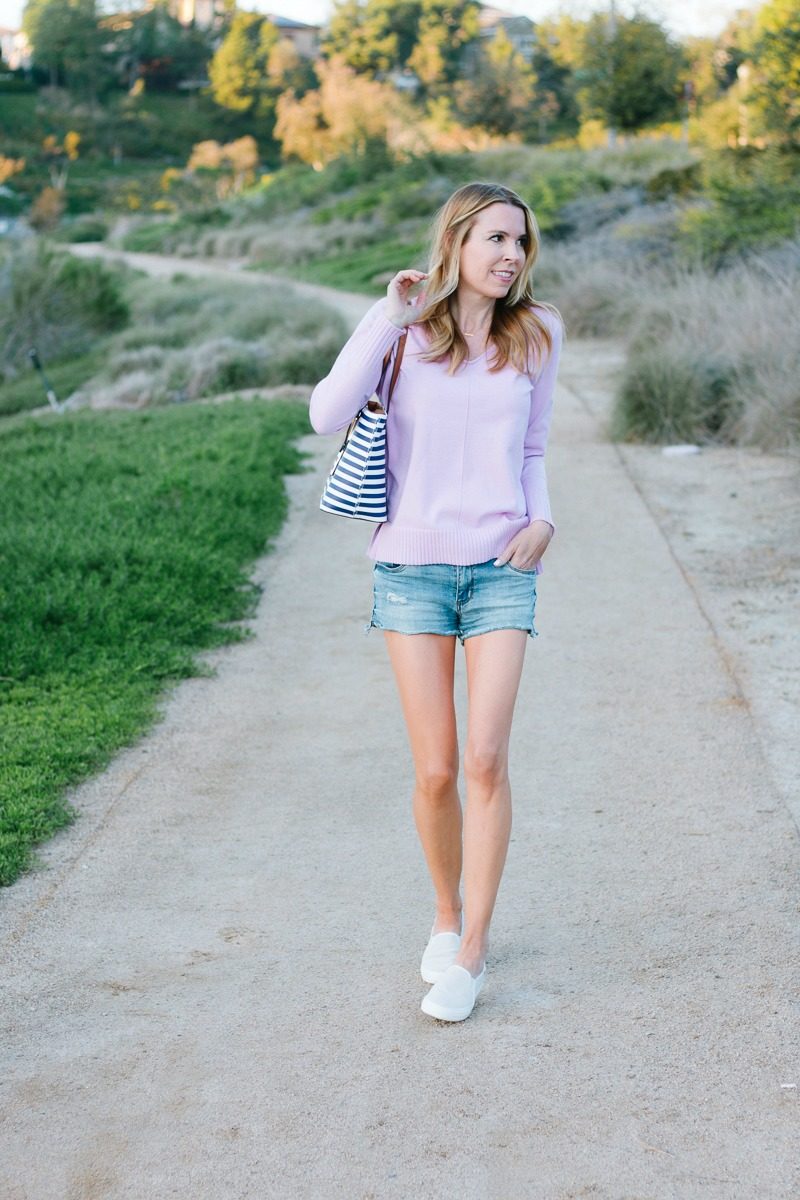 shorts | shoes | top | handbag
I like that this handbag can be worn over my shoulder, too. That's always a nice feature if you are traveling and want to keep your hands free. Plus it is lightweight to begin with so once you place in your essentials, it doesn't weigh you down.
What's on your agenda today? I am forcing myself to get through most of my to-do list. Sadly it entails cleaning bathrooms and laundry so not exactly a glamorous day. I am also finishing up some paint detail on our son's bathroom so I can post a reveal for you next week.
Wishing you a great Tuesday.
*Affiliate links used.