Hello, my friends. Can you believe it's already Friday? This week flew by. I am looking forward to spending the day with my mom and then wrapping up our week with some family time. We are also going to get a bit more done on the new room in our house. Did you catch my Instastories? In other news, I found myself at the mall this week. I was just killing time which can be a bit dangerous. Snapped some photos of styles that caught my eye.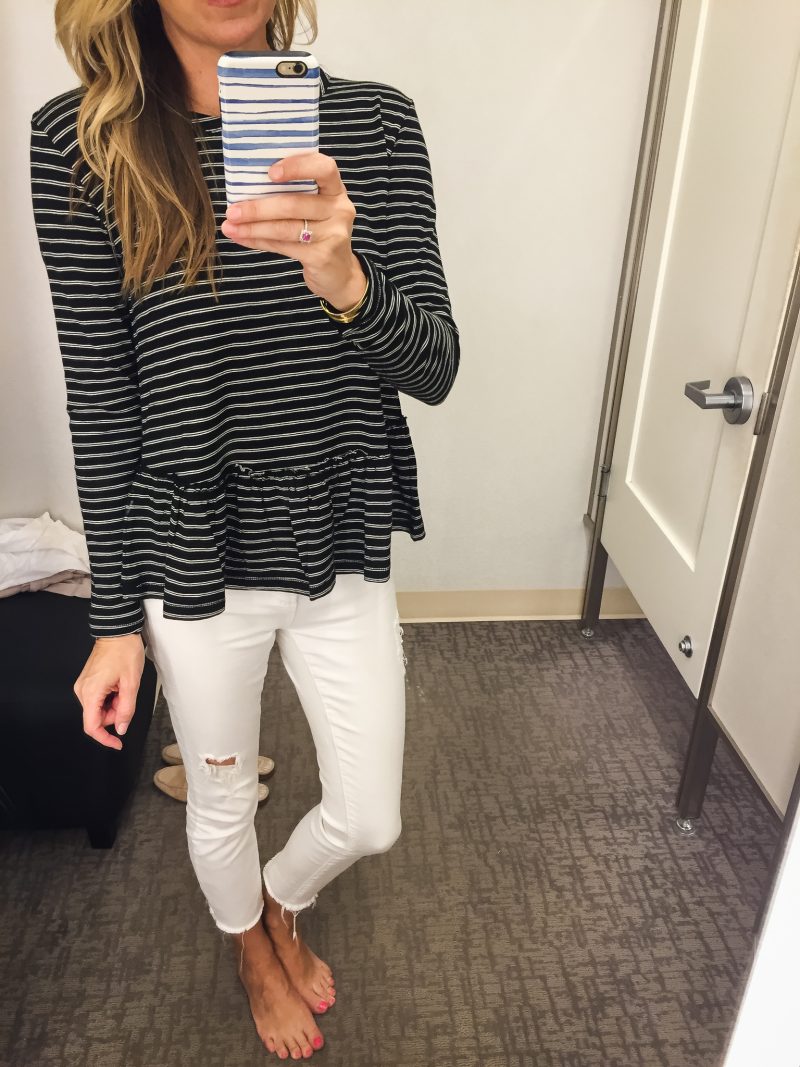 This top is so comfy and cute. It comes in six colors but I really like the black and white. Of course the stripes are always good in my book. This is an extra small. Caslon tends to run large so I always recommend sizing down. At $39 this is a fun Fall piece that gives you the peplum trend without it being to boxy or poufy.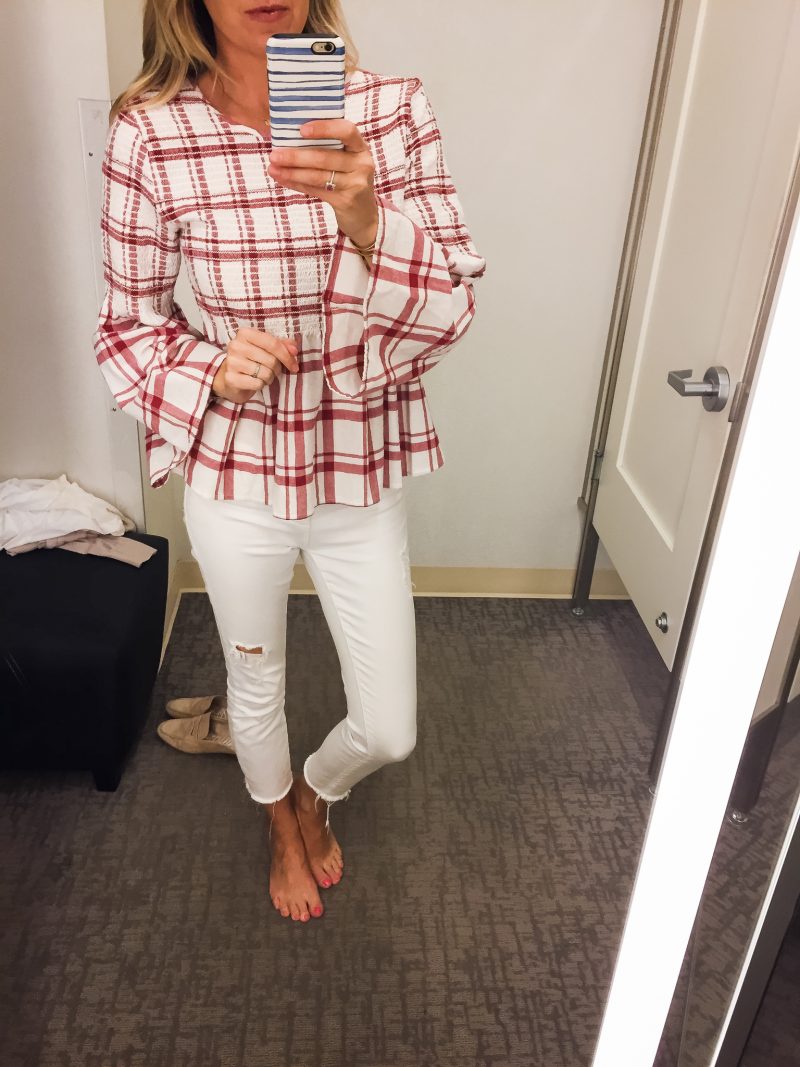 I've seen this top in store a few times. Every time I walk by I think it's so cute so I finally tried it on. I LOVED it. Way cuter on than on the hanger but I wish it were on sale.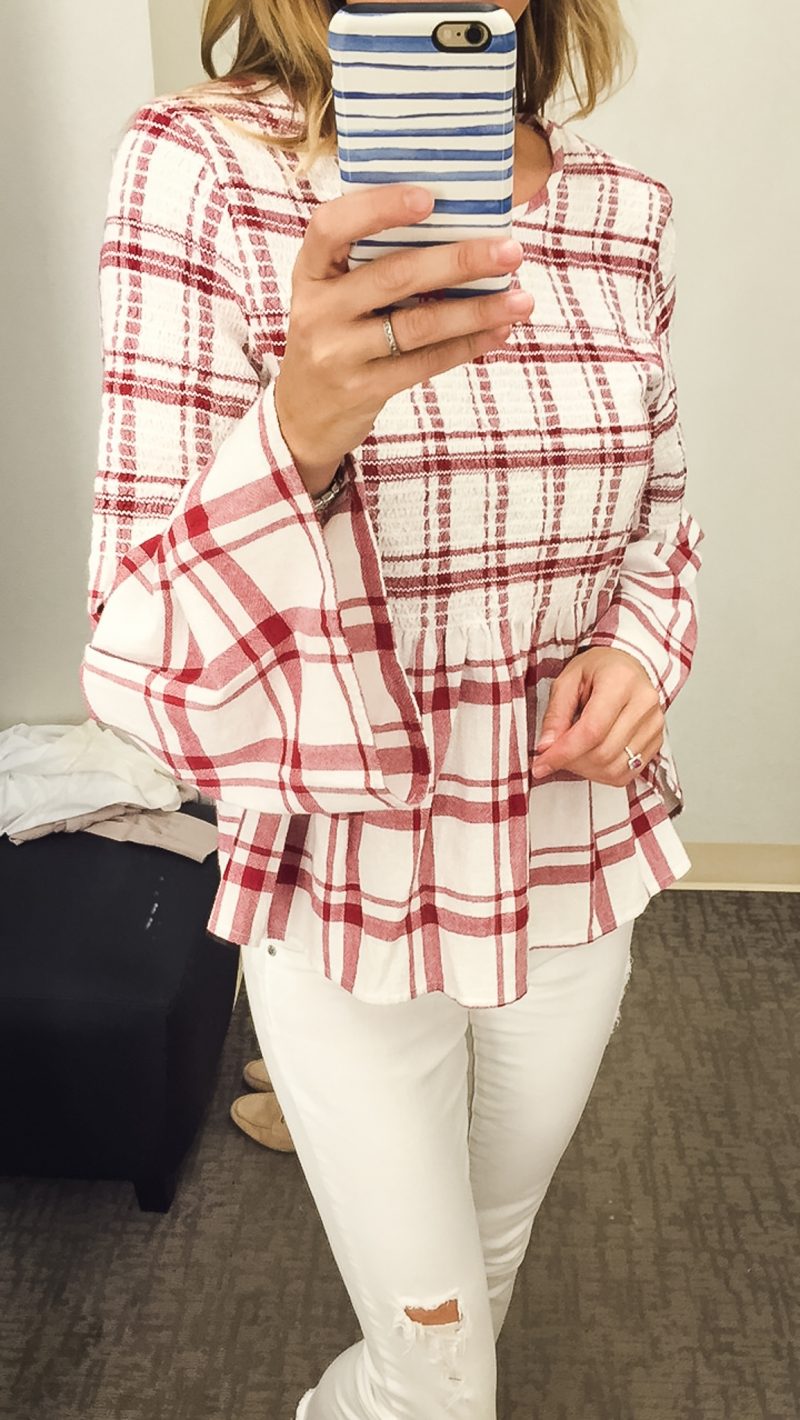 The smocking up top and on the sleeves is really cute. It looks great from the back, too. Two thumbs up from me on this top but I am going to wait for it to be marked down. Just hope it doesn't sell out before that happens. I've had these cropped white pants forever and wear them all the time. Like, probably too much.
Yes to the dress. But no to the fingerprints all over the mirror making the dress look dirty. LOL. I have this in gray (styled here) and it's just a great go-to dress. It comes in a wine color which I will show you soon. I am planning to pair it with a black blazer for Fall. This dress can be worn super casual with a plaid shirt around the waist or with a jean jacket. Also great just as is with a fun necklace and heels for date night. This dress is a price performer at $56.
How does it fit? If you don't want it skin-tight, go up a size.
This cute top is on sale and is now $32. It's very flattering and super soft. No surprise I am wearing it with the white cropped jeans!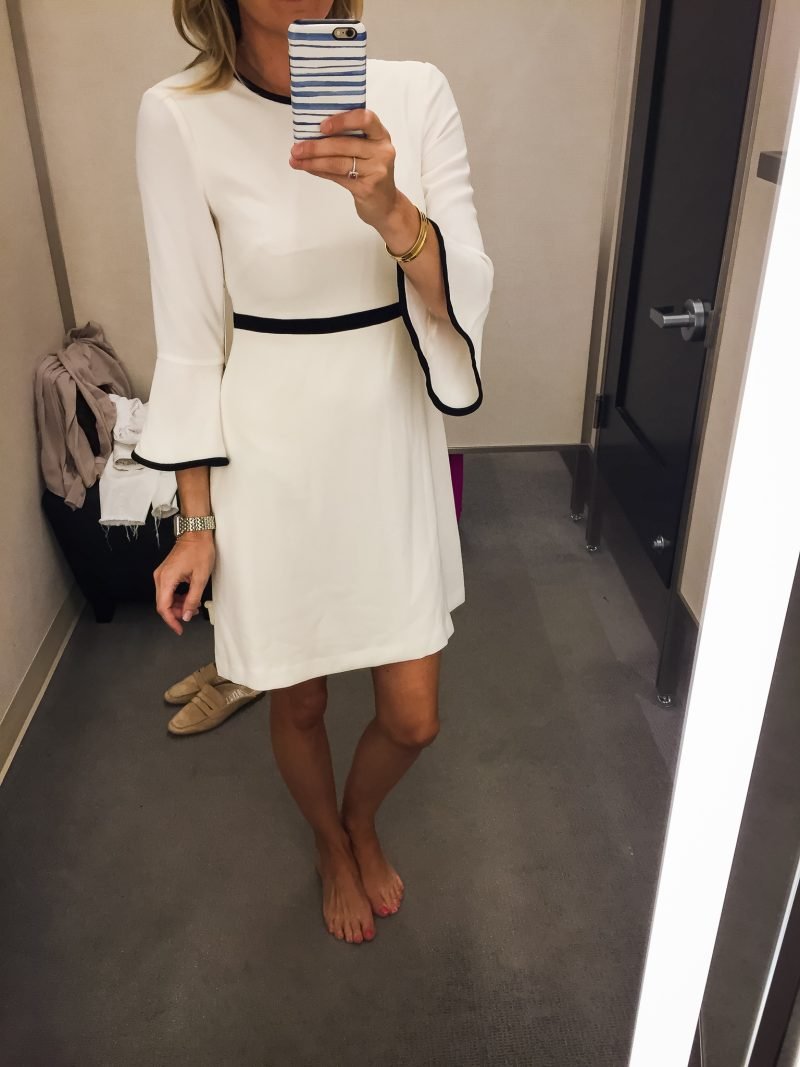 I kept seeing this dress online and thought I needed to try it on to report back to you. I just think it is classically beautiful. It's a thin crepe material and I think it falls really nicely. I adore the black trim and the shape of the sleeves. They aren't too dramatic but just so lovely.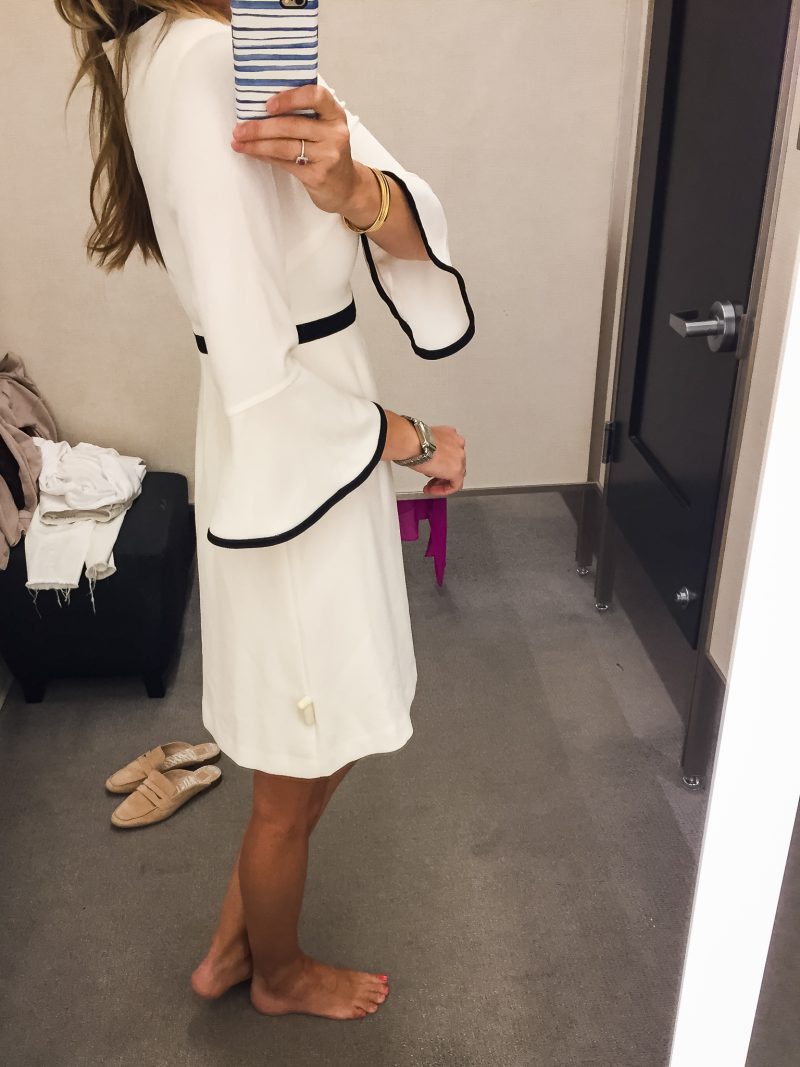 The side silhouette on this dress is really pretty, too. For reference I am 5'7″ and this is a size 2. I would pair this dress with my favorite black heels. By the way, my mules on the dressing room floor are on sale for under $60! 
I did want to buy this cute shirt in green but my store was out of it. So I am ordering it online. The color! I just love the green gingham.
I think this was the first time I let myself wander through the mall since the kids went back to school. It's just nice to have some alone time to browse and sip a cup of coffee. Do you ever carve out time to do that on your own?
Wishing you all a really great Friday. Bring on the weekend! xo