Good morning! Thank you for the sweet comments both on Instagram and on the blog about the watermelon mason jars. I honestly couldn't resist them. Speaking of watermelon, this darling gingham top reminds of summertime and that pretty, fresh color. Serving up fresh style for summer today.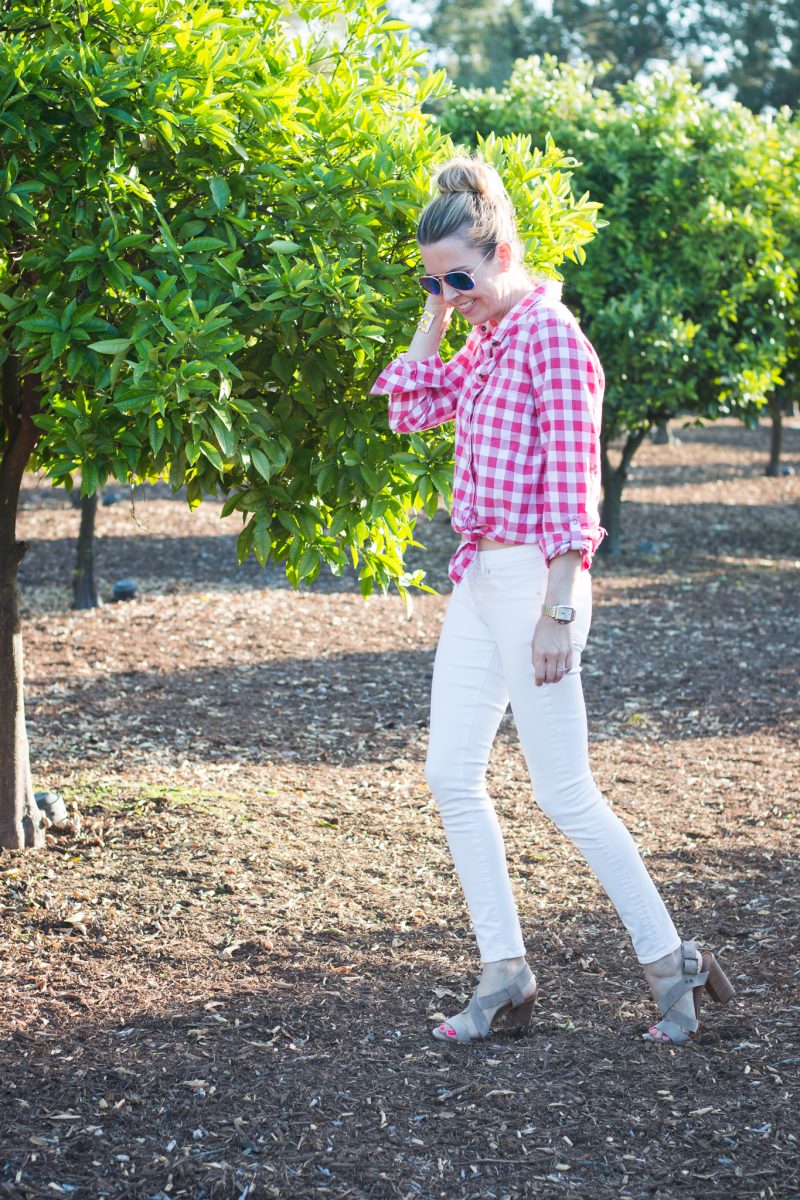 Give me all the gingham. When I was a little girl, my bedspread (remember those?) was pale pink and white gingham. I loved that bed. My dad hand painted an ice cream cone and an ice cream float on the wall. He is crazy artistic and would always add the sweetest touches to our rooms. So the second I saw this top I had to have it. I LOVE the color. It's the most beautiful pink, almost like a pink watermelon color.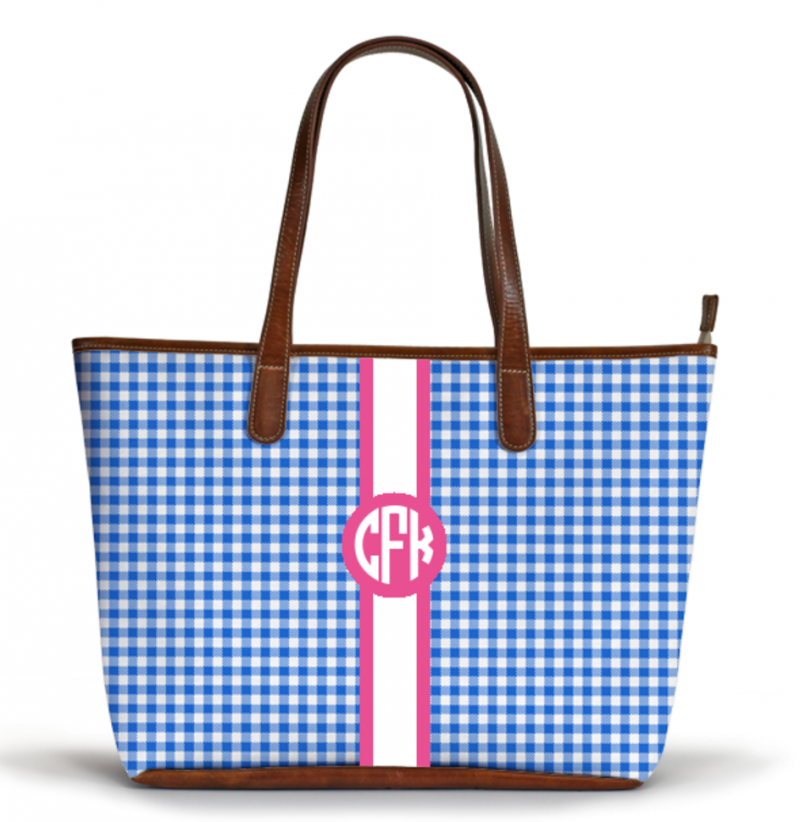 The top reminded me of this gingham tote. There are a ton of different options but this gingham one is so fresh for summer.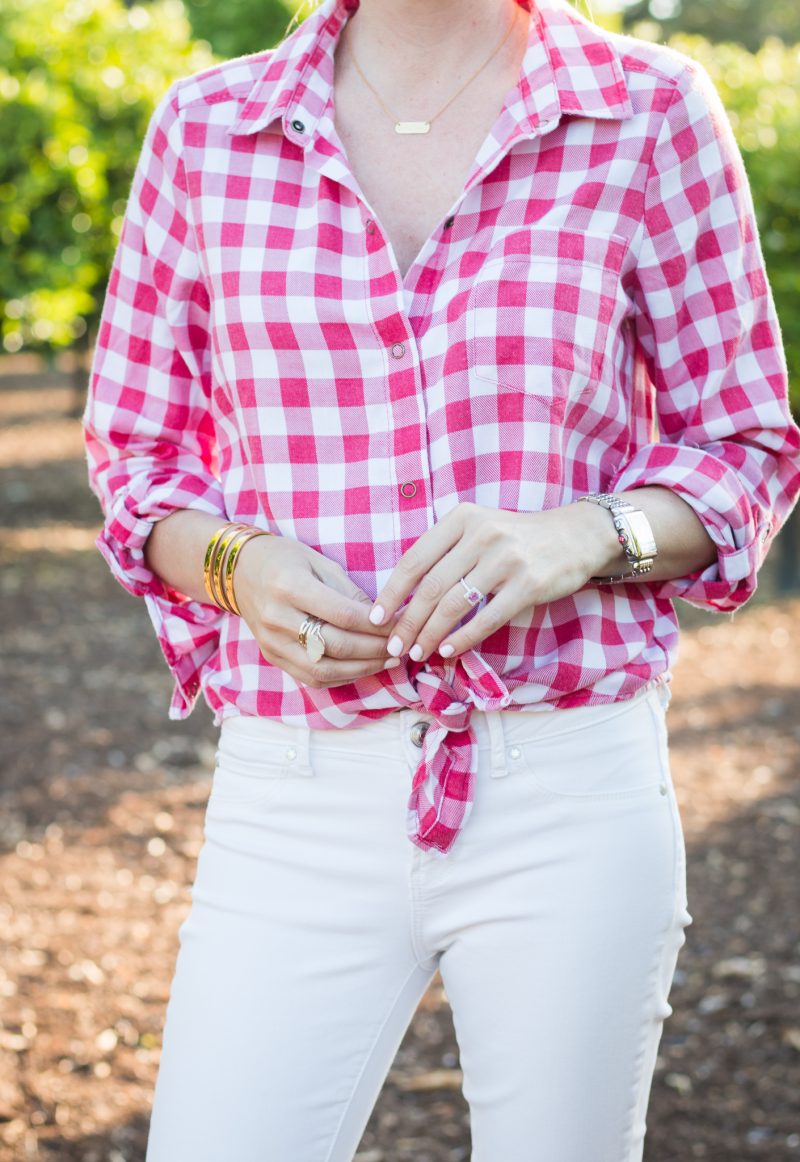 I haven't had my nails done in quite some time ( I like to give them a break) but just got a manicure for an upcoming trip. The color is Mad About You (gel manicure) in case you're curious. It's a really pretty pale pink. I've been wearing this special necklace daily. Great gift idea for mom or for teachers!!!
More Gingham Goodness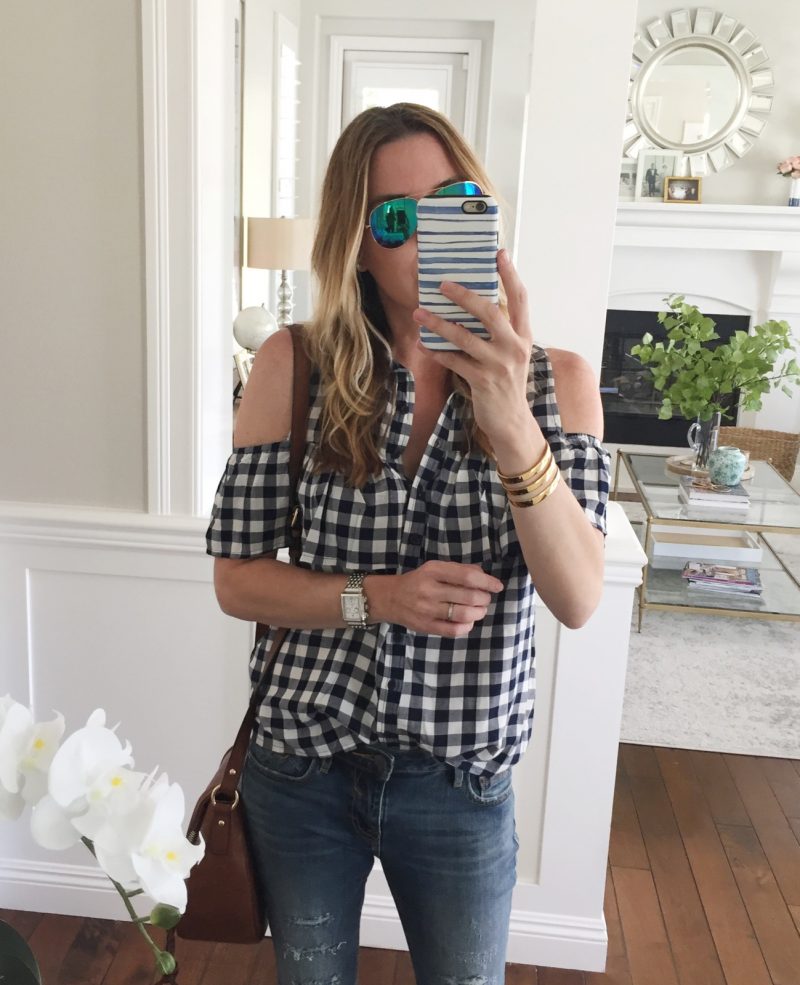 top ( on sale) | jeans | handbag | sunnies
Also wanted to let you know that this cute gingham top is 40% off! It's so cute for summer. I love it with the white jeans, too. It's navy and white despite it looking black here.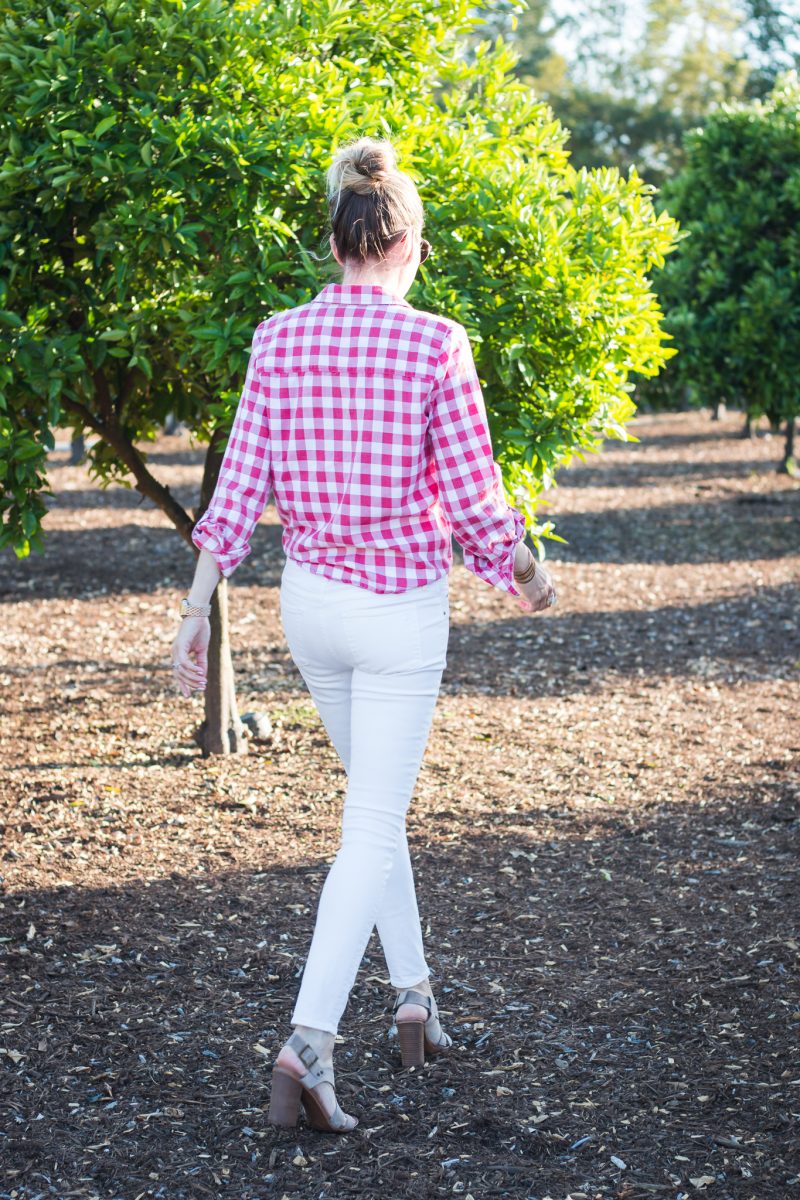 top  |  jeans  |  similar heels  | sunglasses | bracelets
I was actually shopping for pajamas when I spotted this top. Yep! It's loungewear. But let's be honest, this top can be worn anywhere and it will be. I plan to pair it with my denim shorts, too.
 TEES WITH A TWIST

(click on any top for details)
I love really casual, simple outfits. But I also like my tops to have a twist. Something that makes it feminine, edgy or just plain cute. These all do that. Especially loving the lace t-shirt and the pretty v-neck.
Wishing you a great day. Most of us seem to be on the mend from a cold and happy to be feeling back to normal! It's been a rough one. Hoping your family is happy and healthy.
*affiliate links used