Good morning! Thank you for the kind words about our home renovation plans. We are making progress over here. Planning on sharing what construction really looks like over on stories today. In style news, I am excited to bring you a fun summer look that can easily transition into Fall. Plus nine more great tops pieces that will do double duty as we eventually move into the cooler months.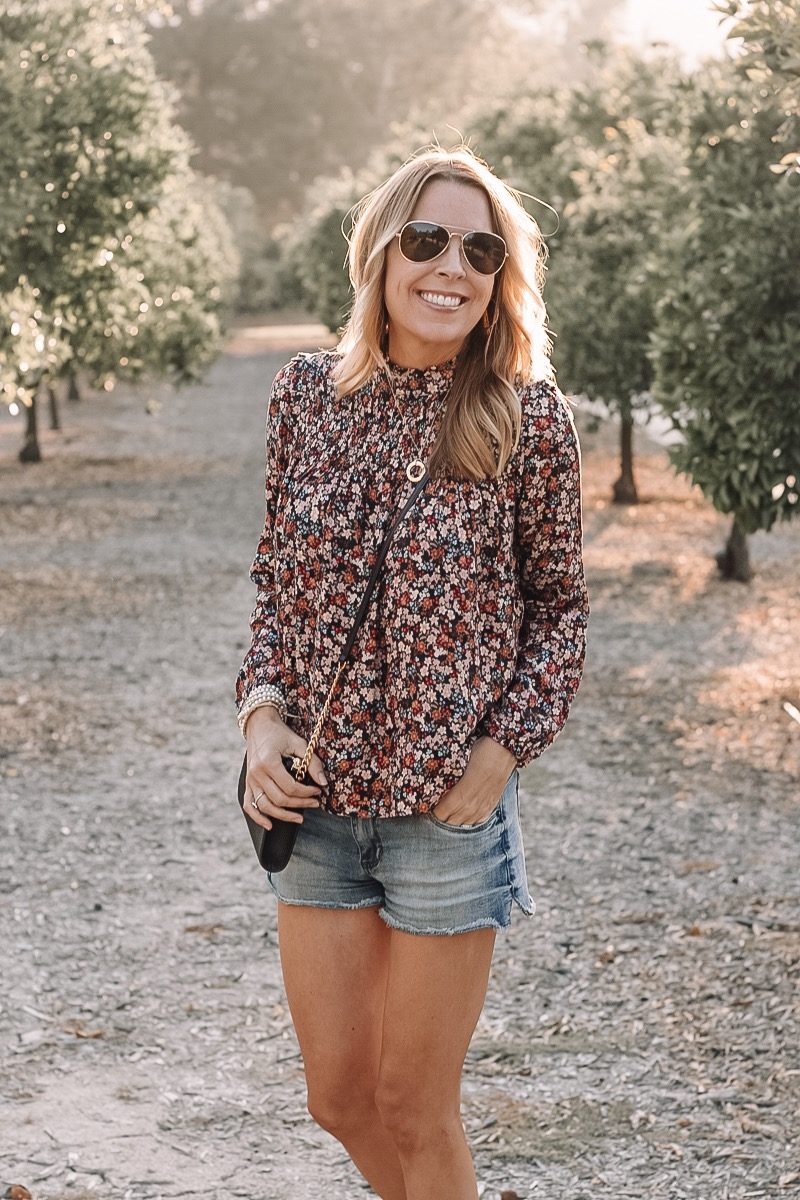 If I add anything to my wardrobe right now, it better take me into Fall, too. I saw this top online and ordered it immediately. It's darling in person. In fact it's one of those tops that when you are wearing it, you don't want to take it off. The background is black with pretty flowers on top.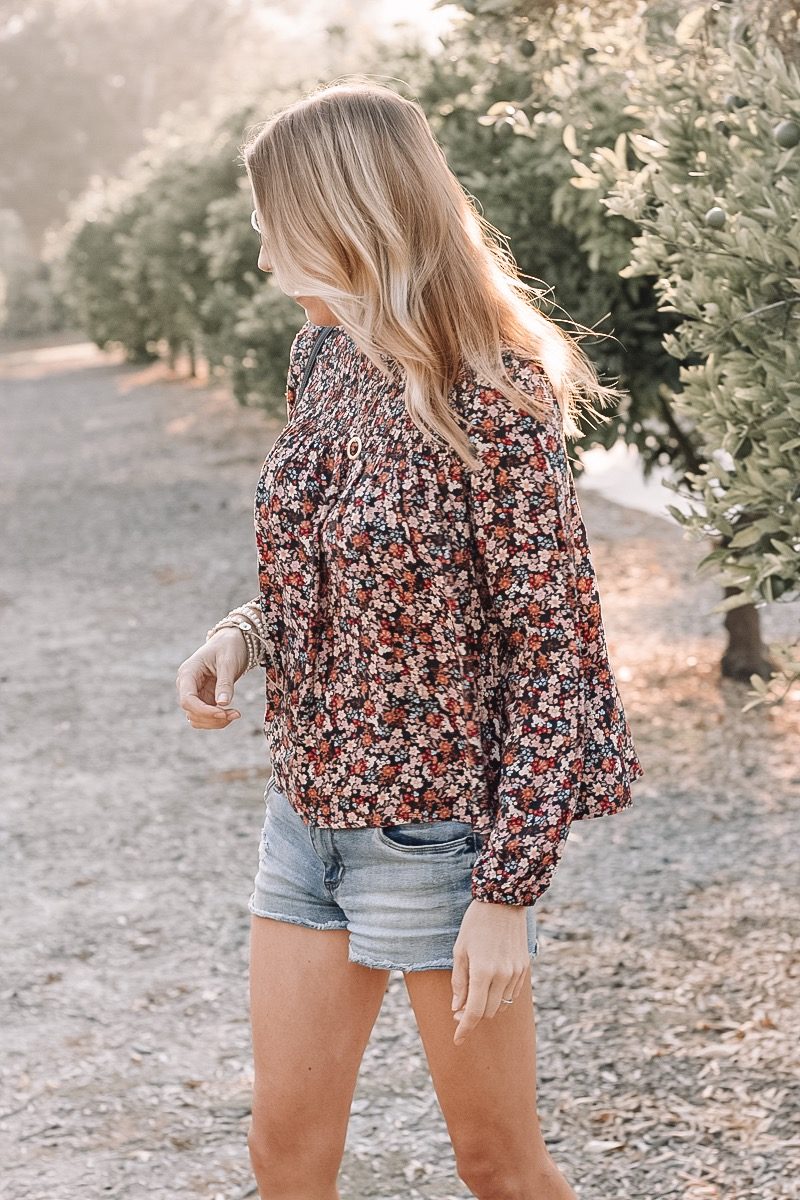 The floral top has a cute swing to it but isn't too short. In fact, I can still raise my arms up and no tummy shows.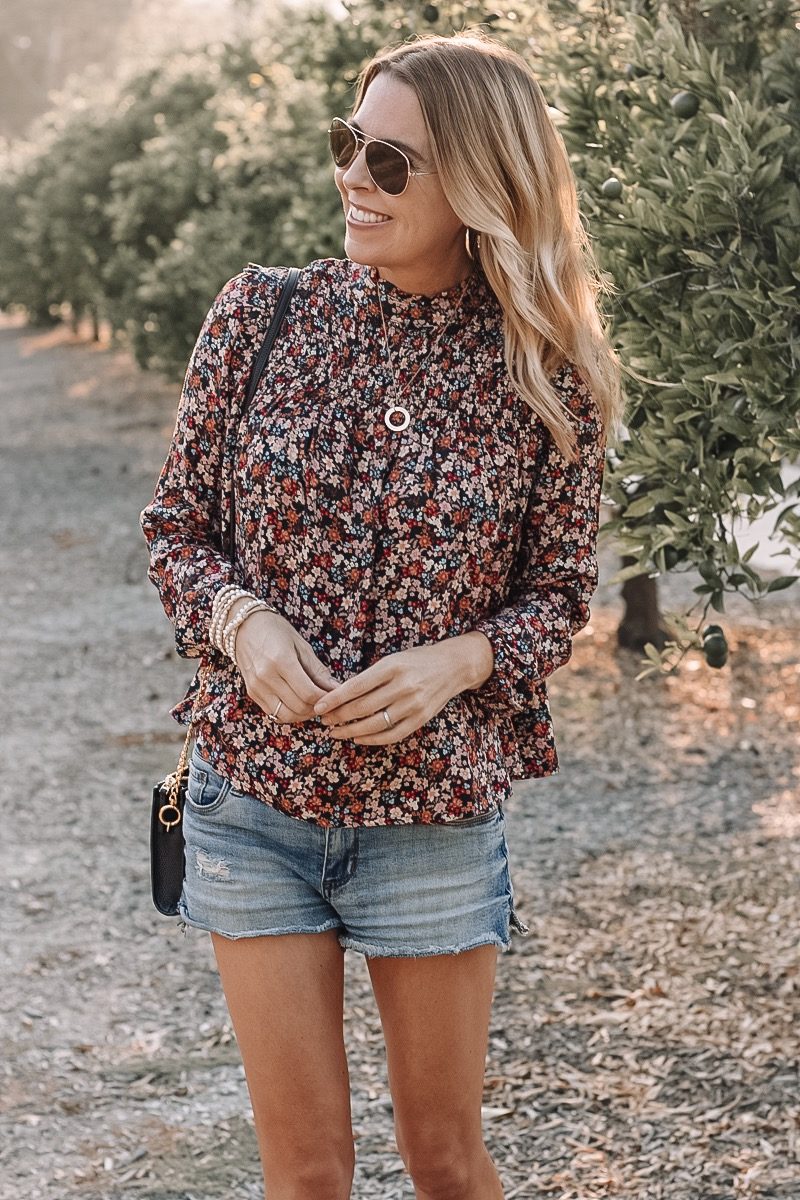 I am a sucker for anything smocked. There is just something about it that I love. It's a bit hard to see, but the top is smocked with a subtle ruffle on each shoulder. What I love is that you can pair this with shorts and wear it for the remainder of the warm summer months. You can dress it up with booties or keep it casual with sandals. Once Fall hits, it will be so cute with jeans or a pair of pencil pants.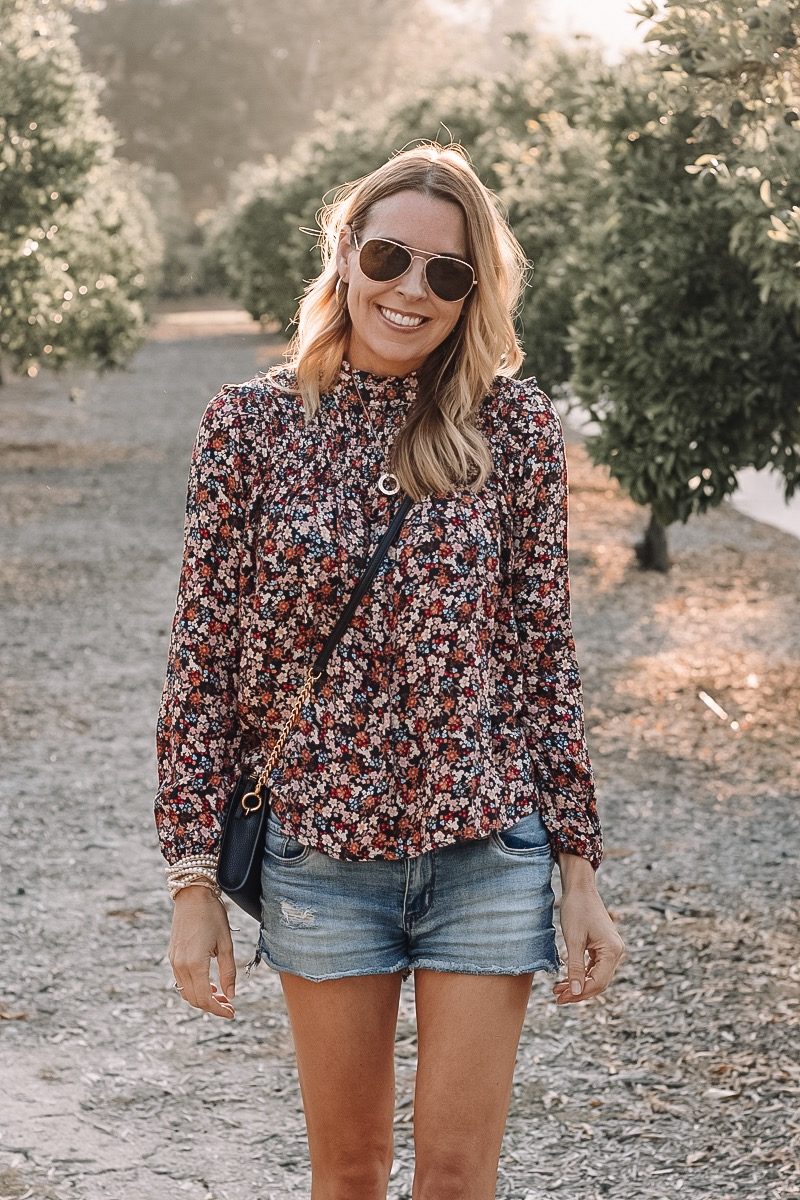 top | shorts | handbag | earrings | necklace | bracelet
Heads up that one of my favorite jewelry brands, Victoria Emerson, is hosting their BOGO sale right now. No exaggeration, I wear their wraps and cuffs every day. They make excellent gifts for friends.

Scroll through and click on each photo for details.
TRANSITION TOPS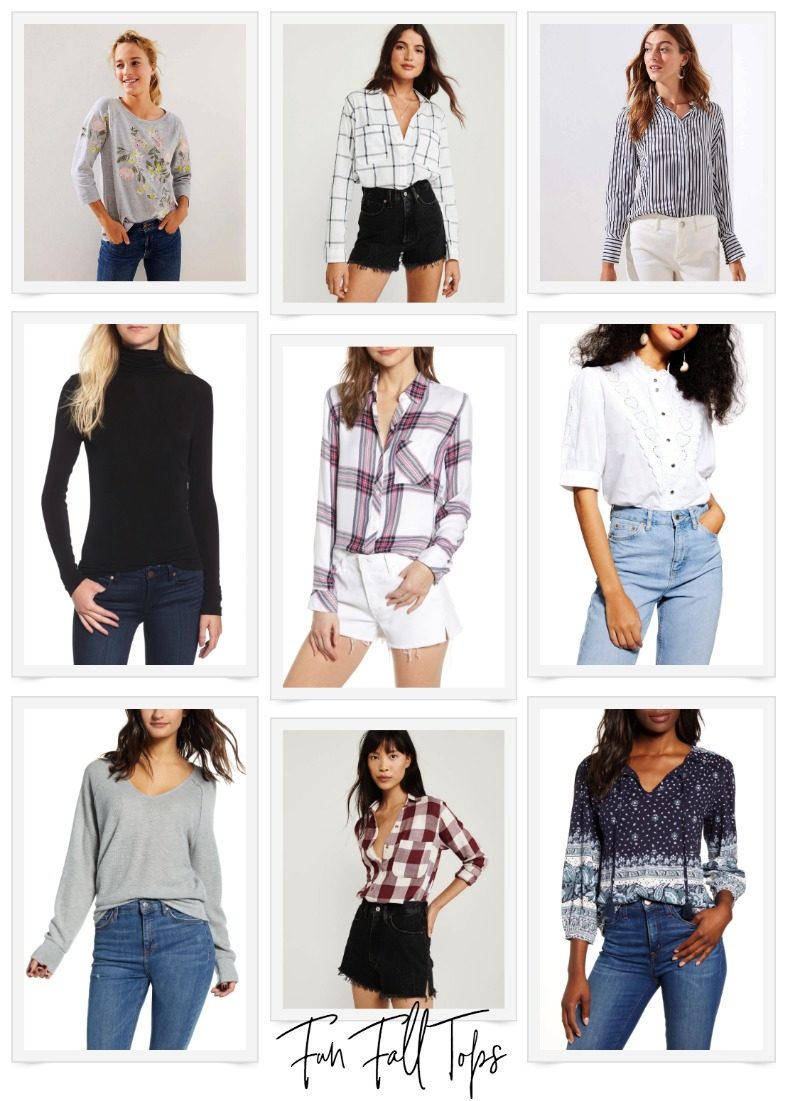 All of these are so cute and can be worn now or later depending on what you pair them with. This one and this one are on sale for under $25! Such a great deal .
Summer to Fall Tops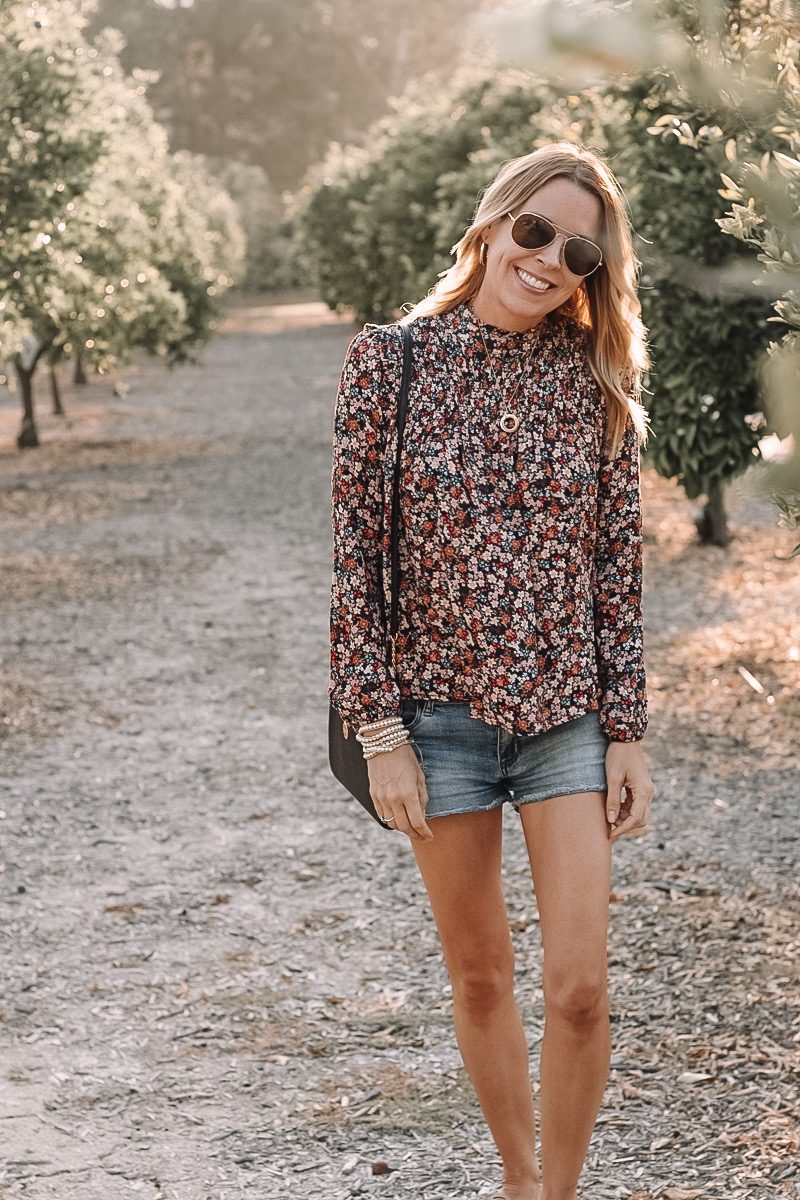 top | shorts |handbag | earrings | necklace | bracelet
I hope this gives your wardrobe options for pieces that will last more than one season. Many of you are enduring some tough weather right now. Stay safe.