Good morning! How is your week going? Ours has been exceptionally busy which feels so strange. I'm sure you can relate. Yesterday I mentioned on my stories that I was helping a client with their guest room and office. It's been a fun project and I will share the full space soon. In the meantime, I wanted to answer some of the sourcing questions you had.
WELCOMING GUEST ROOM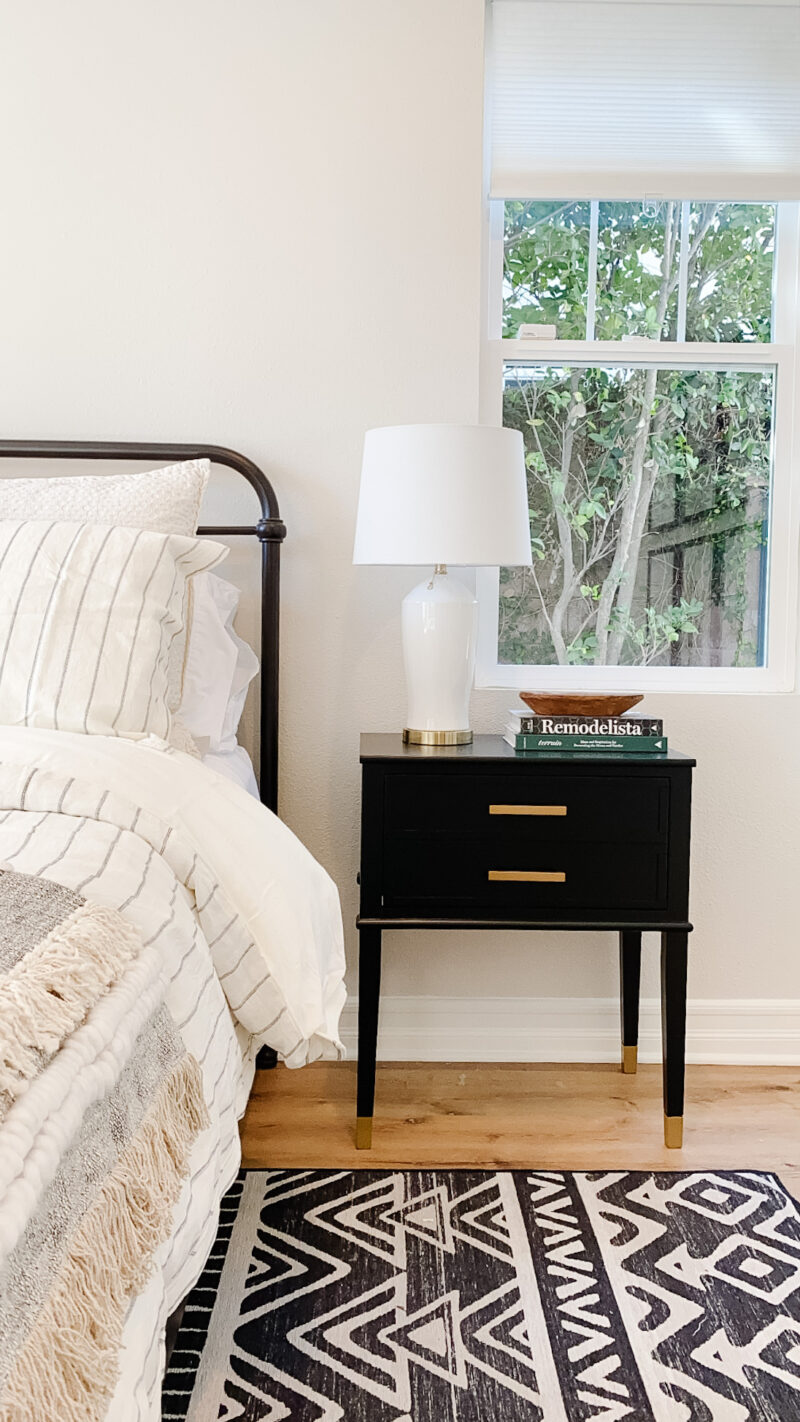 rug | duvet | throw blanket | bed | nightstand
This room had incredible bones to begin with. We just needed to give it new life and create a welcoming space for guests. The client's mother-in-law stays quite often and many out of town guests love to visit so this room will see a lot of use.
We started with a bold and fun rug. This one is washable which means it will hold up for years and years. It gives the space such a great energy. The striped duvet is absolutely beautiful. If you are looking to update your own space, this is a lovely choice.
I am head over heels for the handmade throw at the foot of the bed. It's so beautiful and adds great texture.
The nightstands are such great pieces. They come in and out of stock so if you see one, grab one. The lamps were a lucky HomeGoods score and even have the USB port for charing guests' phones. You can find the classic bed here.
The paint color is Pale Oak by Benjamin Moore.
We are still waiting for the art for above the bed to arrive. Once it does I will share the room in its entirety.
Today is a tender day for our family. It's my dad's birthday and we miss him every day. We plan to honor and celebrate him. Love you, dad.