Good morning. Thank you for all of your amazing feedback regarding our deck. I appreciate it more than you know. More than anything, I so appreciate you taking the time to weigh in. We are enjoying much need rain storms this week as we wrap up our final days of summer. Today, I am sharing ten great things you can find on Amazon. From a favorite vacuum to a space saving blender, there is a little bit of everything. Let's get to it.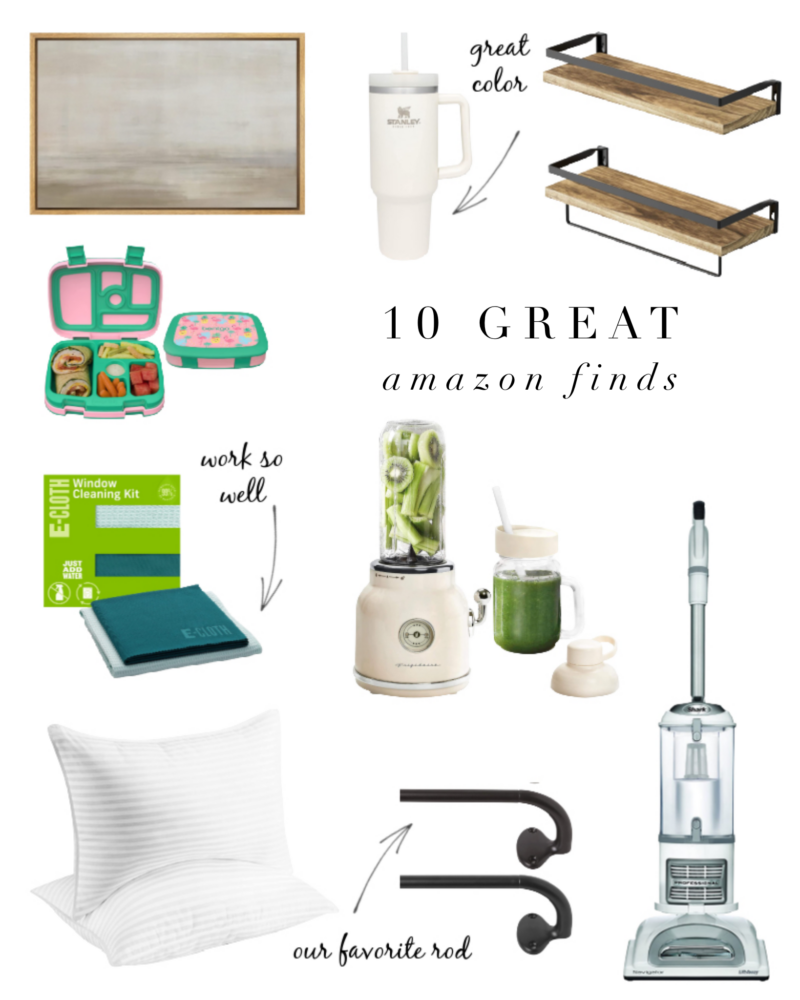 ADORABLE BLENDER
Head over heels for this blender ($34). My friend, Traci, from Beneath My Heart shared this and I had to have it. You blend everything right into the mason jar (or travel cup) and you're done! Of course it's for one serving but when I make my smoothie that is all I need. In fact, when I make one for my daughter before school that is all we need, too. This makes me so happy because I can store our larger blender away and just use this on the counter. It's so darn cute and would be wonderful for a college dorm room. Great gift idea. It also comes in black.
*I don't think you can use a normal mason jar with it. Only the one that comes with it.
CLEANING CLOTHS
I am sort of obsessed with these cloths. They arrived just two days ago and I haven't stopped cleaning windows and mirrors. My family is really tired of me saying, "Hey, look in that mirror!" They work so incredibly well. You dampen the waffle cloth and clean the window. Dry with the other cloth and that's it. I am really big on using less chemicals in the home so I am excited. Plus no matter what I use on my mirrors (with clean ingredients), I see streaks. Now the mirrors look so good. I also did the glass on our front door and it looks fantastic. Have you tried?
FOLDABLE DRYING RACK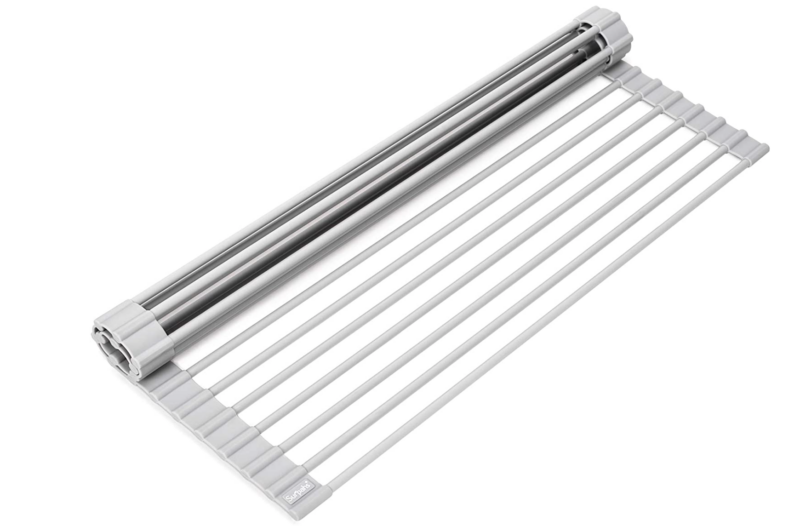 My kids say this is their favorite new item in our kitchen. Go figure. It's a foldable drying rack ($25) that you can set across your sink. Pretty genius. You can rinse fruits and veggies on it or allow things to dry. The lovely thing is that it rolls up and can be tucked in a drawer. It really is a great gadget.
FAVORITE DRAPERY ROD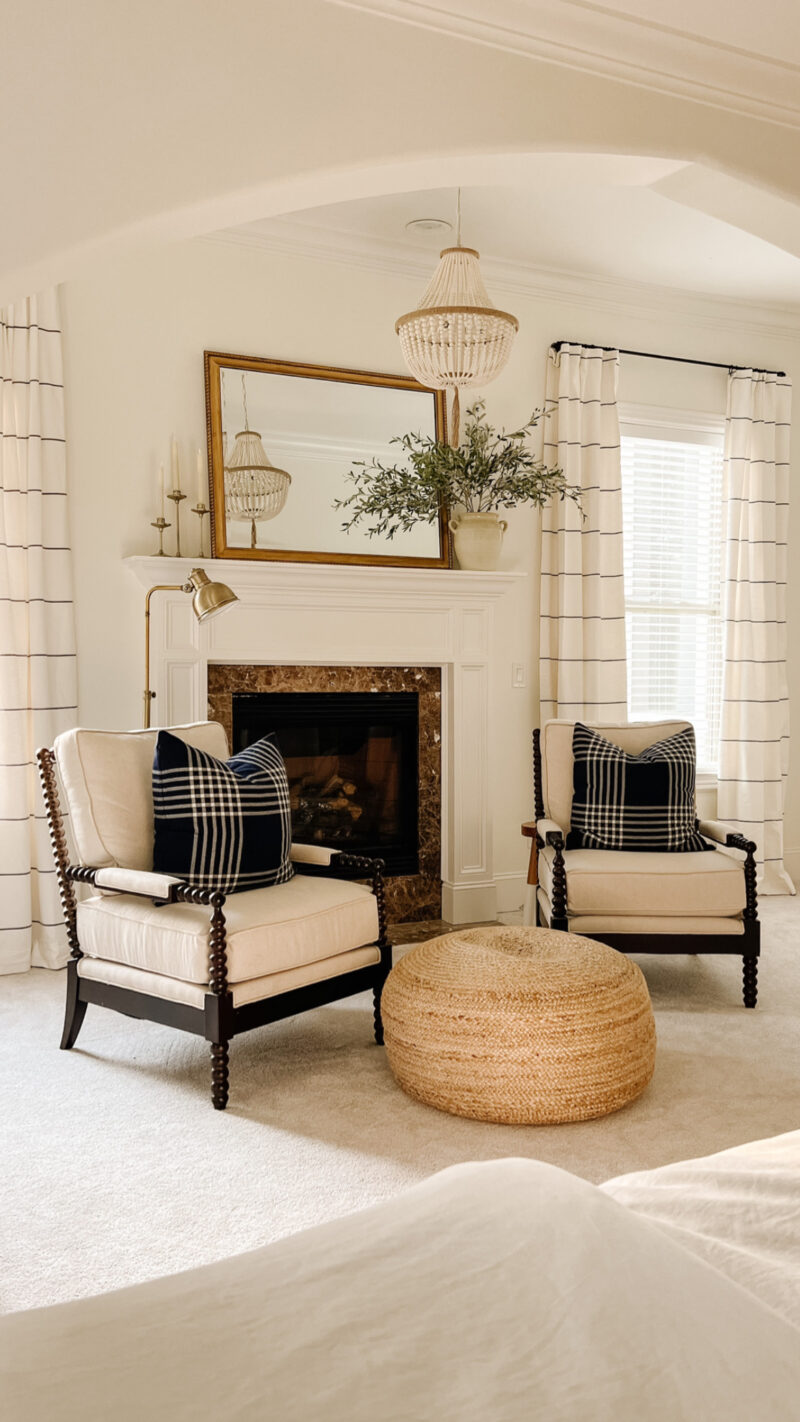 Window treatments can be so expensive. By the time you buy your panels and hardware, it can cost a fortune. We love these inexpensive rods ($26) from Amazon. They are not difficult to hang and I love how clean they are. Highly recommend! Our striped panels are from here and we just swapped out the pillows for something a bit softer. I will share them soon.
SMALL SPACE STORAGE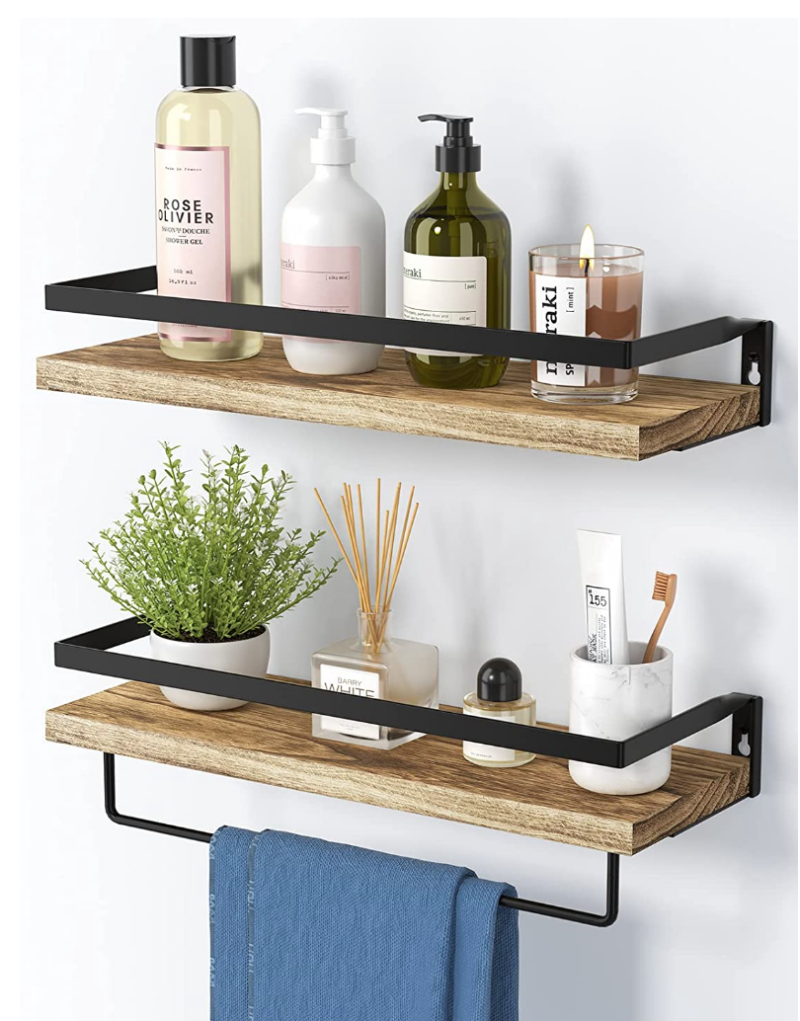 This set is under $20 and a great way to add storage to a bathroom. I really like the bar for a towel and they are a fun way to add both useful and decorative items to a blank wall. I would think this would be nice set for a laundry room, too.
WELL PRICED ARTWORK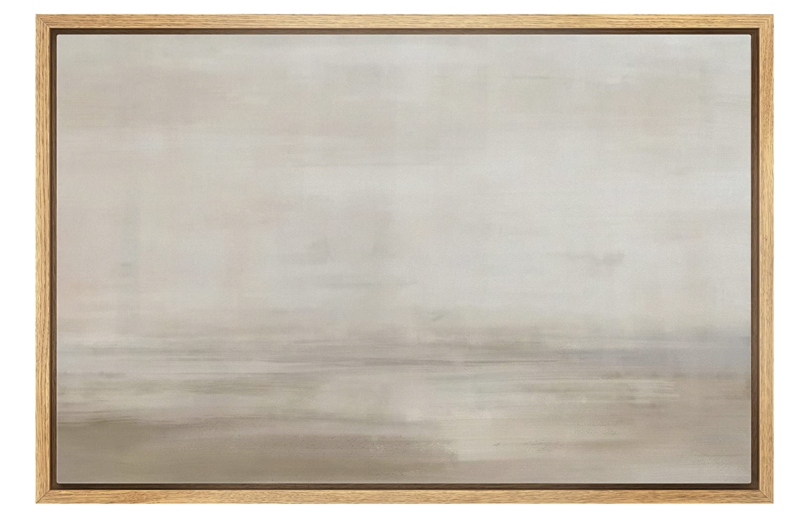 This piece is so pretty. I love the muted tones. There are so many to choose from and you can grab a large canvas for around $65.
NEED NEW PILLOWS?
When is the last time you swapped your bedroom pillows? It's time for us and these have 150,000 strong reviews. Very impressive.
LEAK PROOF LUNCHBOX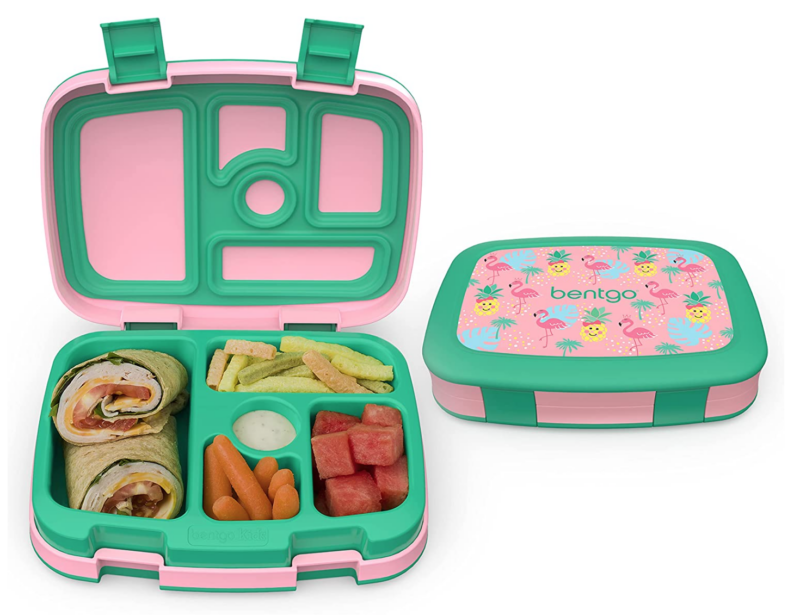 Really wishing we had had these lunchboxes when my children were younger. The separate compartments are genius. It's even dishwasher safe and leak proof. It comes in a ton of colors. Also just great for packing snacks to take on the go with you and your little ones .
THE POPULAR STANLEY TUMBLER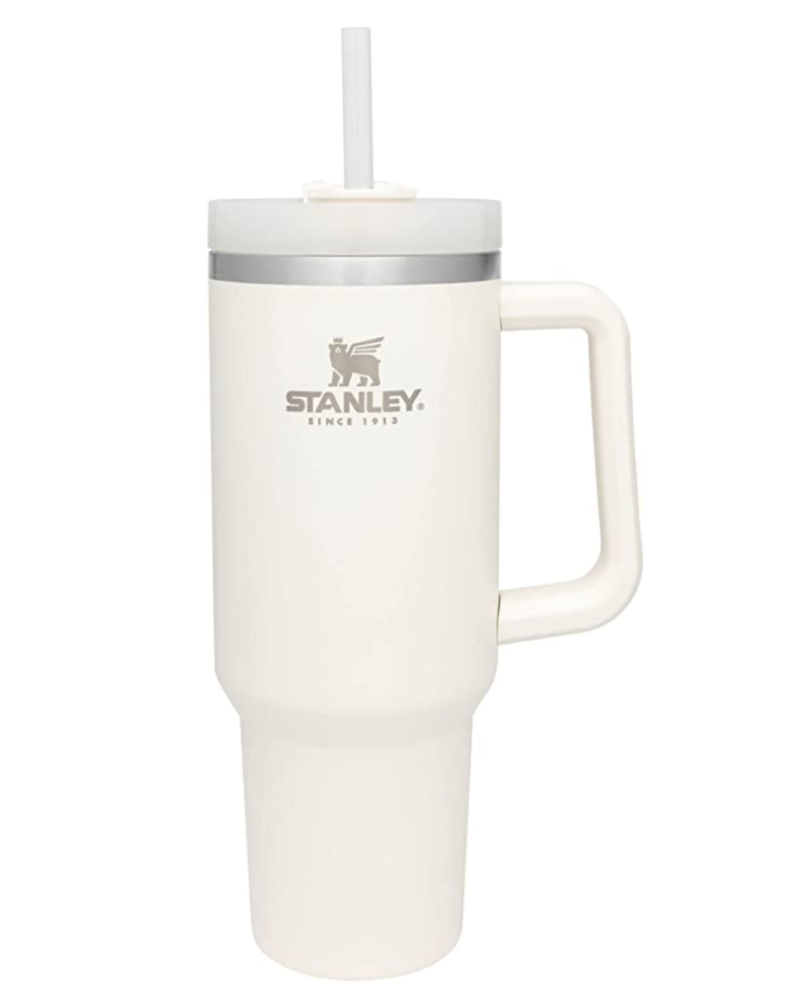 I might be the only person on the planet that doesn't have this tumbler. It keeps things warm/cold for 20 hours which is pretty incredible. Do you already have this cult classic?
SHARK VACUUM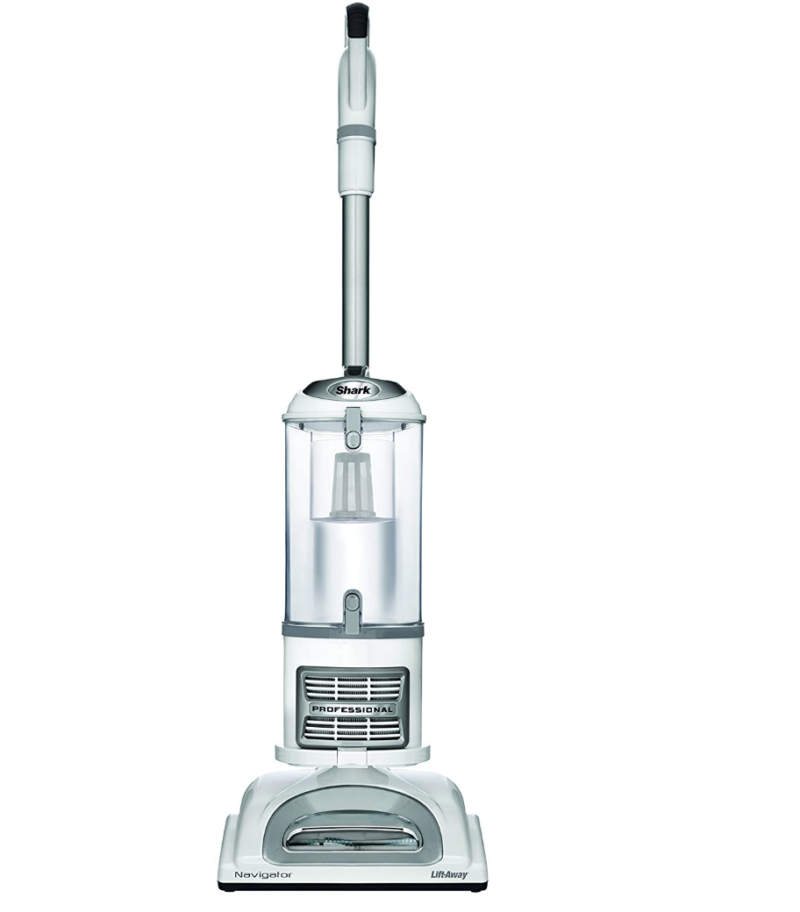 We have more carpet in this home than we did in our previous. We bought a Shark as soon as we moved in just on a whim. I absolutely LOVE it. It is very powerful and works. Plus it's easy to maneuver. Very happy so far.
I hope these are helpful. Our kitchen gets painted today which is fantastic. After that, we can start to move everything back in so if you need me, that's where I'll be. Have a wonderful Friday.