Happy to be passing along one of our family traditions today. I posted these years ago but it was long before I was using recipe maker to create easy to print recipes. This updated version will allow you to do that and I share a few tips I've learned over the years. My sweet mom made these every holiday season. I can still picture her scooping the chocolate into the cupcake liners. These tiny cupcakes pack a punch and are perfect for holiday parties or to gift friends.
THE BEST MINI CUPCAKES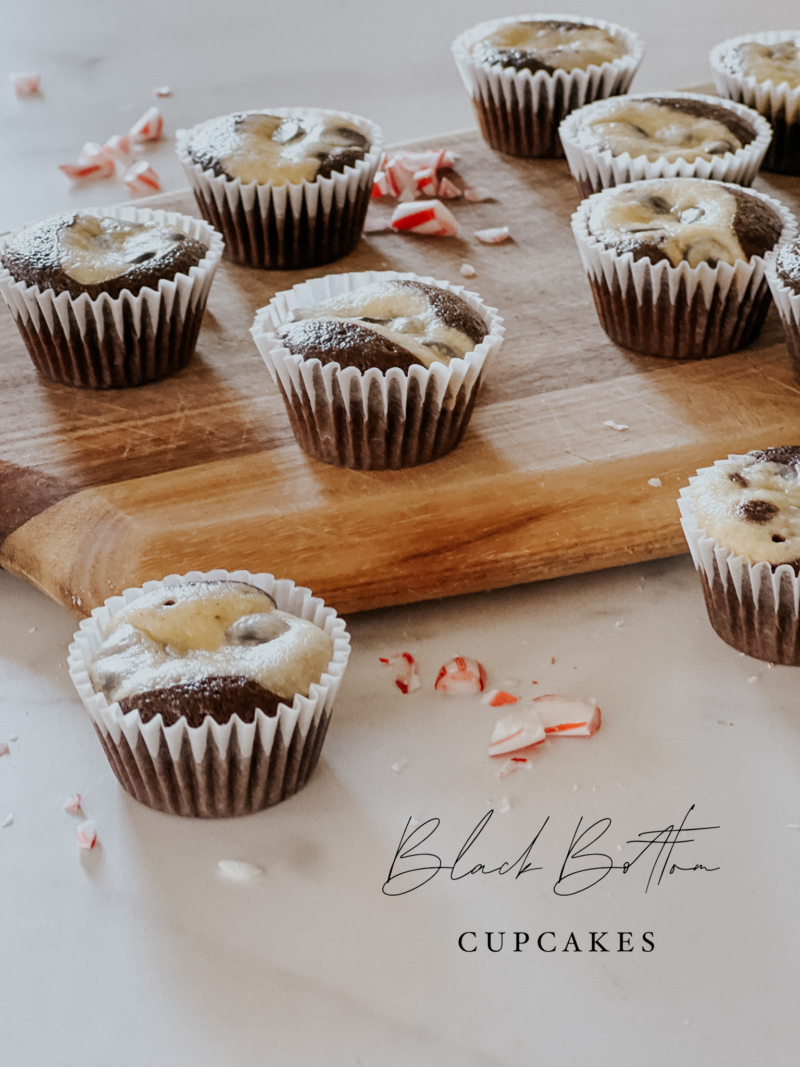 My mom never liked when people gave her credit for a recipe but went on to change the ingredients or make substitutions. She would say to me, "Well, then it's no longer my recipe." So in honoring that we are sticking to exactly how she made them and I will share tips for execution.
And the best way to make them is with Christmas music playing in the kitchen!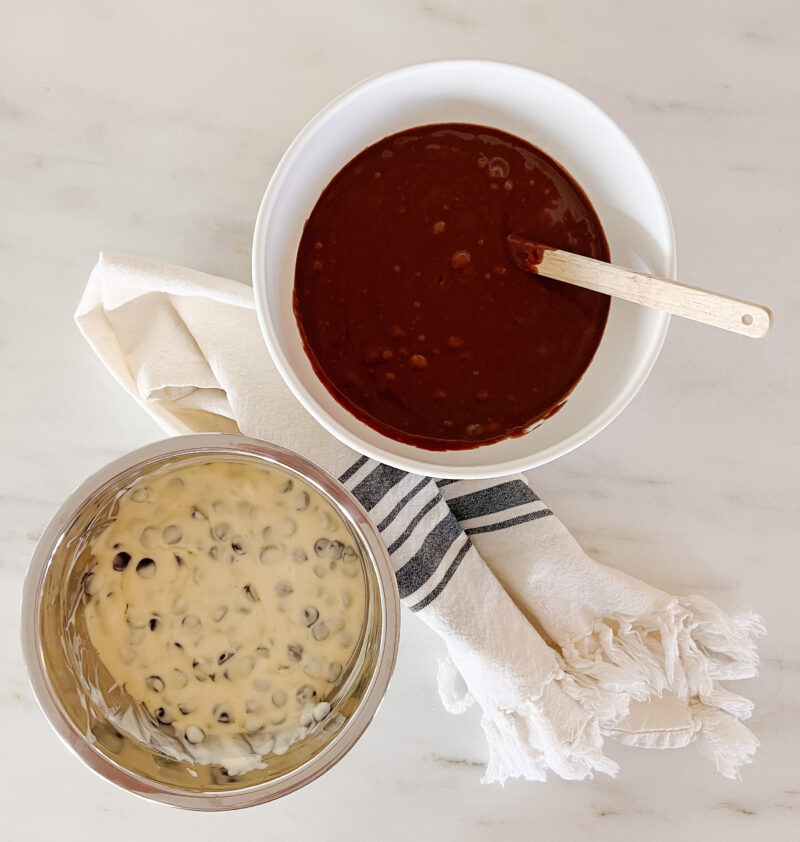 You'll be creating the cupcake base and the topping. This part actually comes together quite quickly.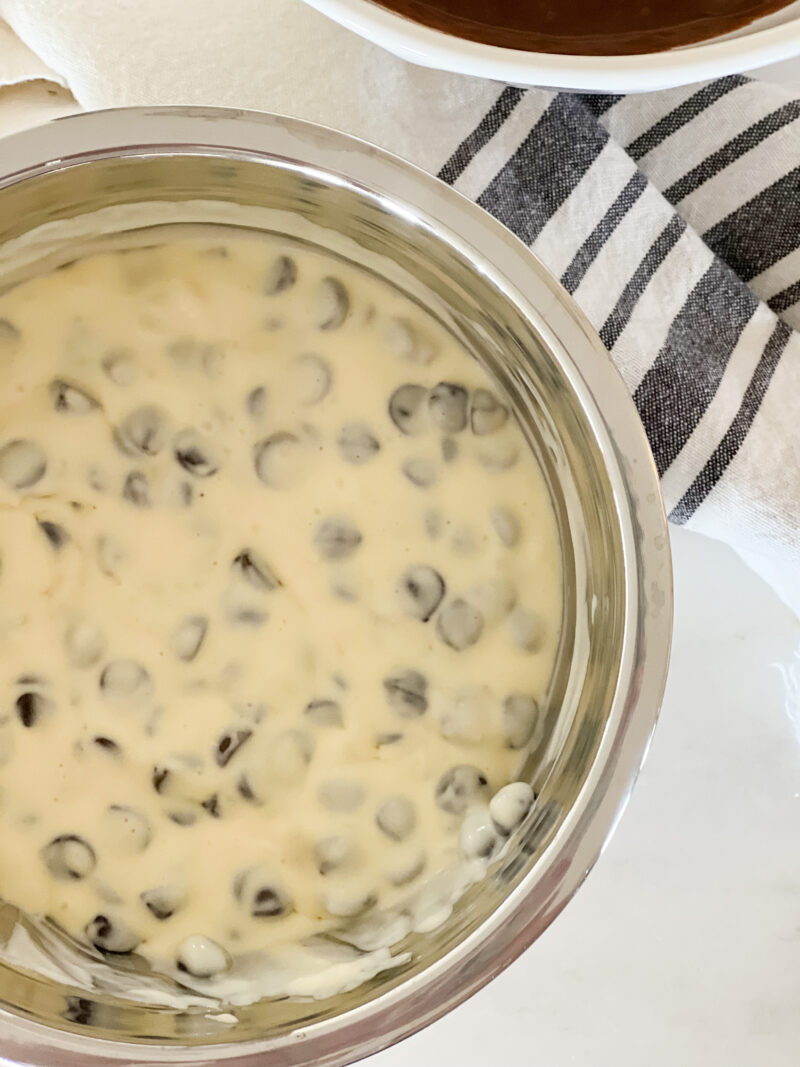 Whenever I make these, I always have so much of the topping leftover and it goes to waste. But it requires one egg so not really easy to cut the recipe in half.
TIP: Once you make the cream cheese topping, move 2/3 of it to a bowl and add 6 oz of chocolate chips. That is usually the right amount for 5 dozen mini cupcakes. I disgard the rest.
BASE LAYER TIP: A cookie scoop is your best friend with these. The trick is to only fill them 1/3 of the way. You'll catch on to how much should be in the scoop but definitely don't over fill. If you don't have a mini cupcake tin, you can grab one here.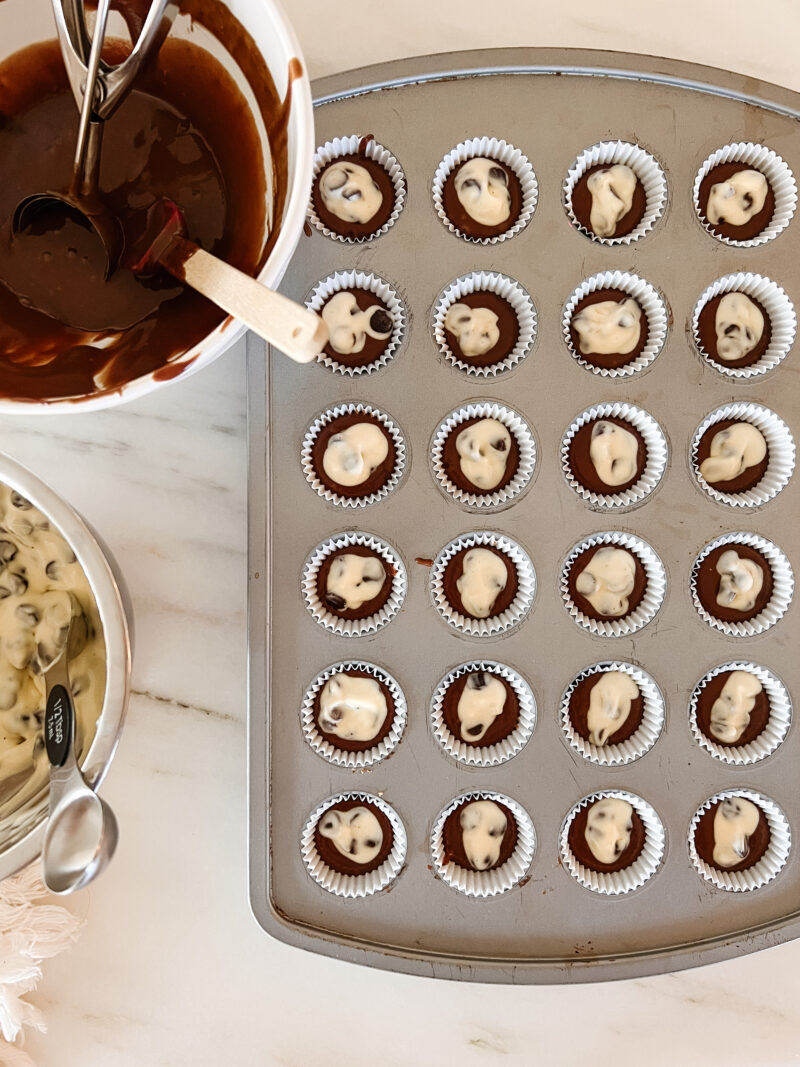 TOPPING TIP: And I like them with a tiny amount of the filling on top. About 1 tsp. You want to see chocolate around the sides still so try not to go crazy with the topping. It spreads out when you bake them.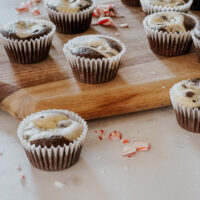 Black Bottom Cupcakes
Ingredients
1½

cup

flour

1

cup

sugar

1

tsp

baking soda

¼

cup

cocoa

½

tsp

salt

1

cup

water

1

tbsp

white vinegar

1

tsp

vanilla

⅓

cup

oil
Topping
8

oz

cream cheese

⅛

tsp

salt

⅓

cup

sugar

1

egg

beaten

6

oz

chocolate chips
Instructions
Sift all dry ingredients in a food processor. Can also be done by hand.

Add water, white vinegar, vanilla and oil. Mix well.

Line mini cupcake tins with baking cups and fill ⅓ full.
Topping:
Process cream cheese, sugar, and salt.

Add beaten egg and process.

Remove mixture and add chocolate chips ( I usually disgard ⅓ of topping prior to adding chocoalte chips).

Top each cupcake with ½-1 tsp of topping.

Bake 18 minutes (don't over bake).

Let cool for a couple of minutes and remove from pan.
ENJOY SHARING WITH PEOPLE YOU LOVE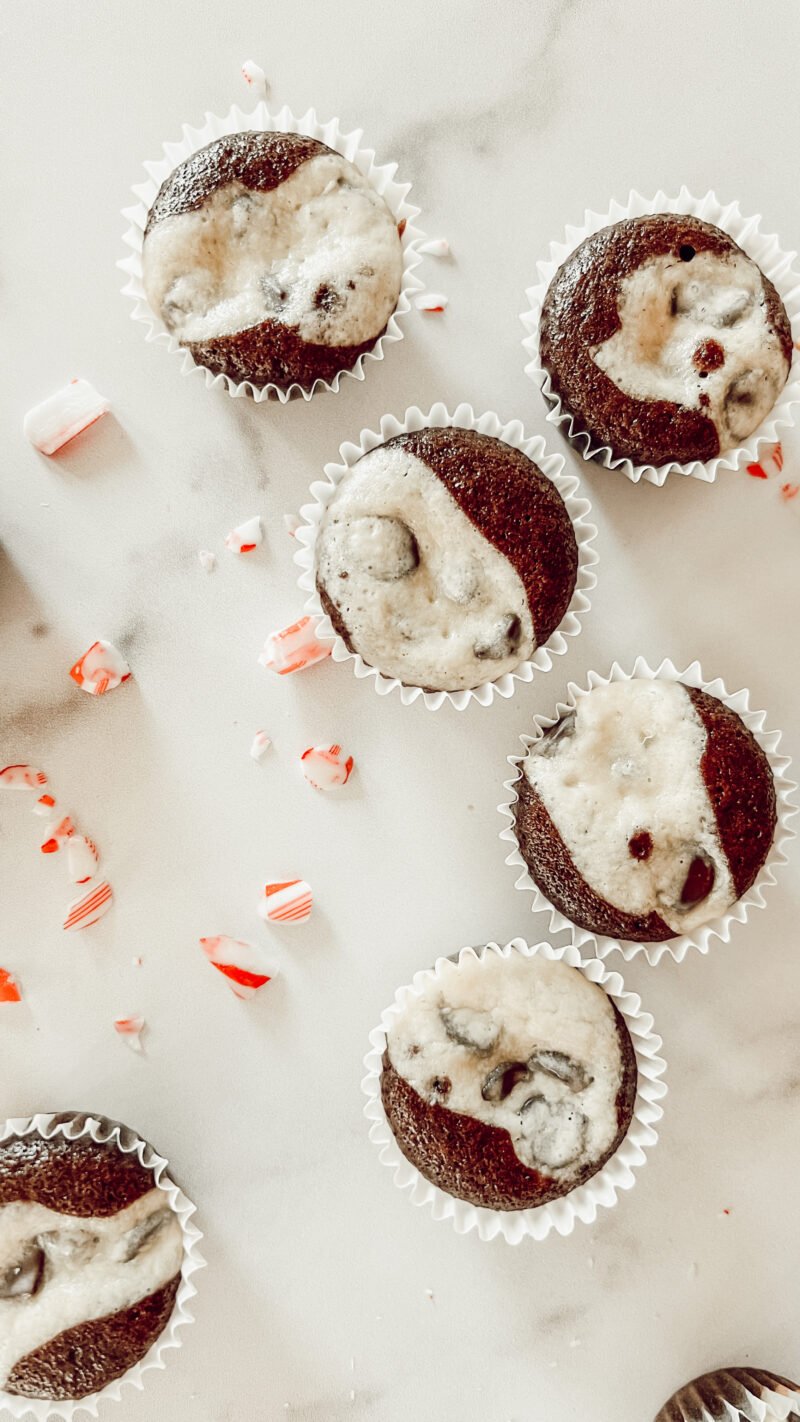 The recipe makes 5 dozen so it's the perfect amount to take to a party or to divide up and share with friends. I hope you enjoy them as much as we do.
*We also love this gluten free flourless chocolate cake. Delicious with warm raspberries on top.