I am enjoying every second of Fall right now. The trees are absolutely beautiful and I am extremely excited about sweater weather. I'm good if Fall lasts as long as possible. But I also want to make sure you don't miss out on these garlands. There are a couple of faux garlands that are my ride or die and they always sell out. I thought it would be fun to share how I have used them through the years so you have them all in one post.
FAUX CEDAR GARLAND
A scene for our California home. These faux cedar garlands are beautiful. Truly. They are so realistic looking and create a really pretty mantel. I typically use two across a large mantel. Here I mixed in faux eucalyptus stems($18) to give it more volume. All of the sources and details of this mantel can be found here.
NORFOLK PINE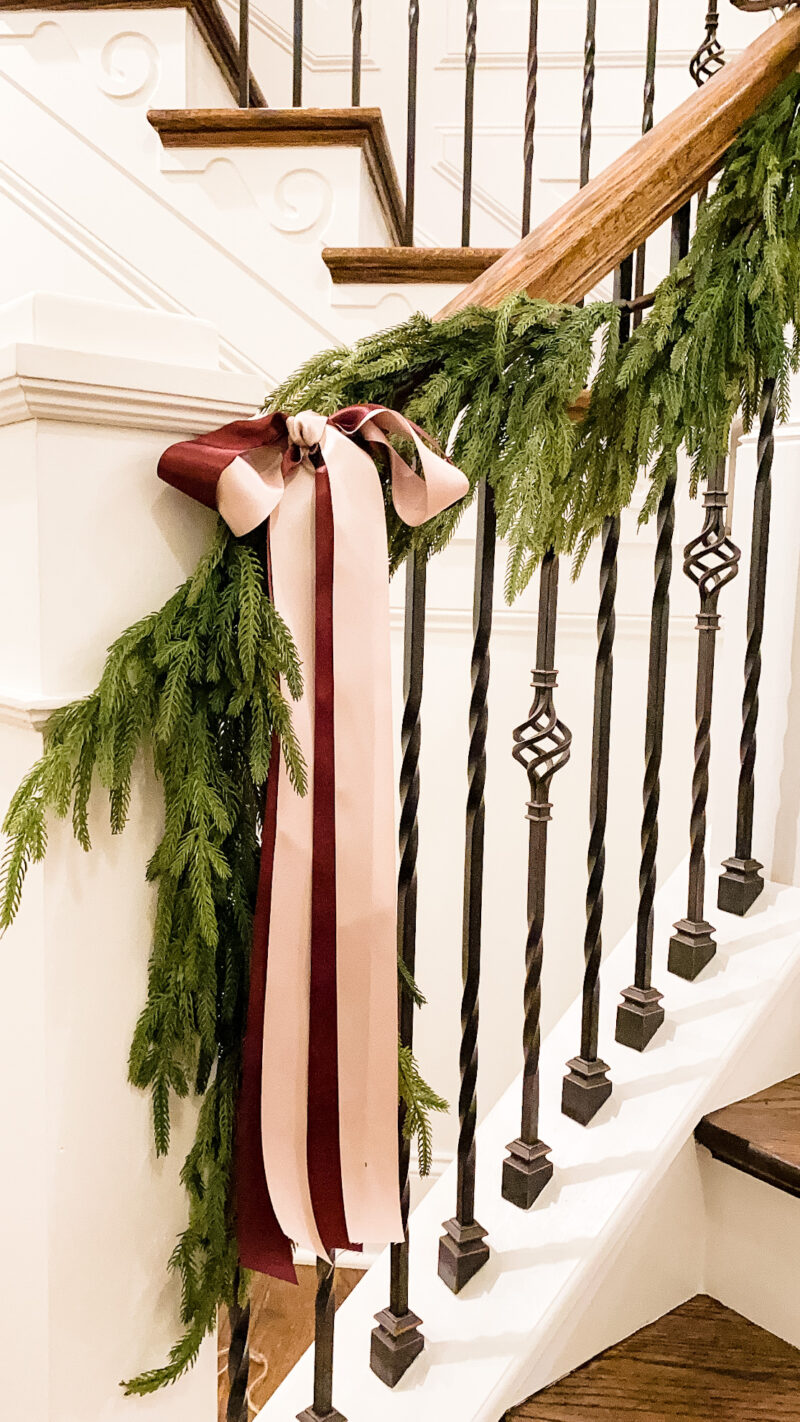 These are my other go-to garlands. I've added to my collection each year and happy that I did because this staircase is quite large. Last year I hung satin ribbon tied in bows from each one. Amazon also carries these garlands now.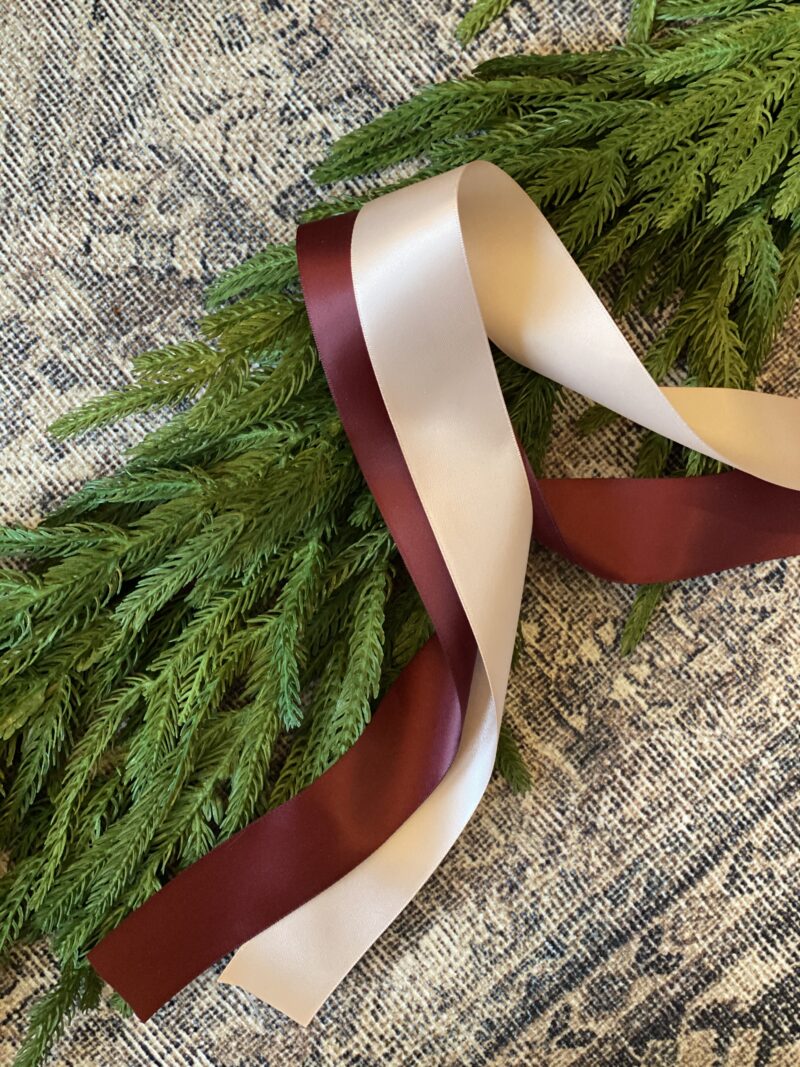 This satin ribbon comes in so many pretty colors. This is the burgundy and vanilla (more of a champagne blush color).
EVERGREEN GARLAND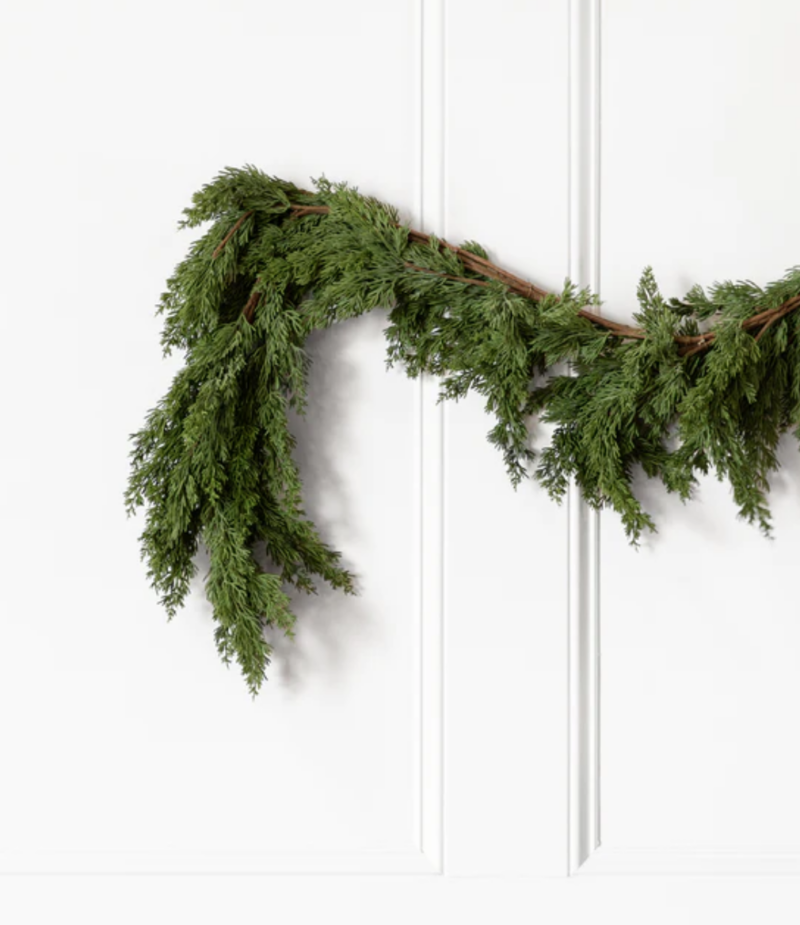 These evergreen garlands are gorgeous. They are pricey but they sure are pretty.
CEDAR & EUCALYPTUS GARLAND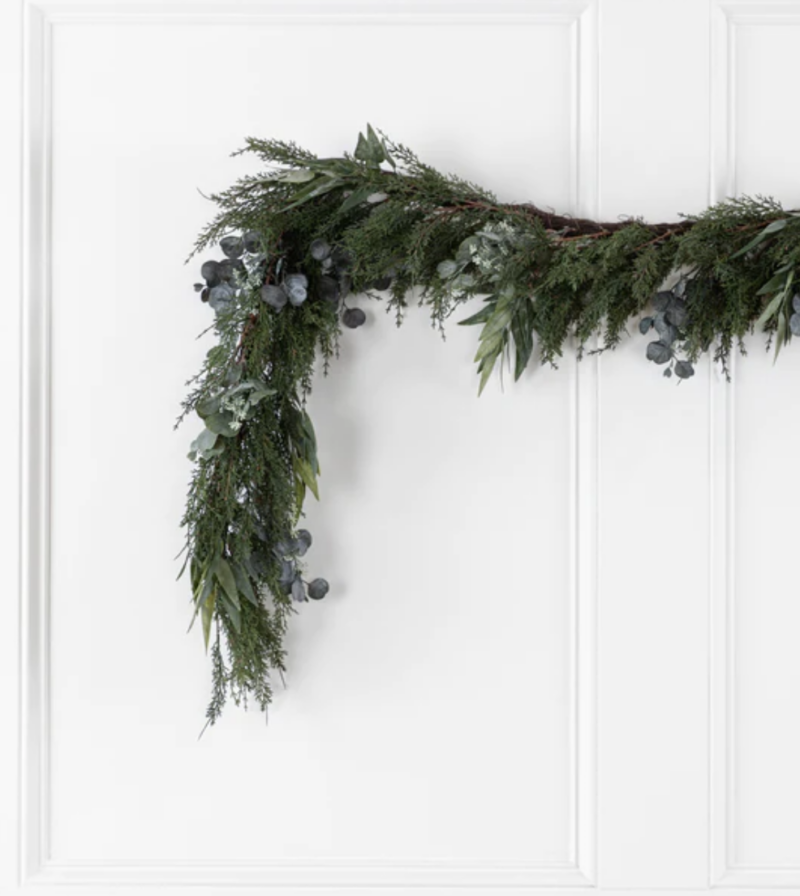 The combination of cedar and eucalyptus is such a pretty one. I love this garland. But don't forget you can always intertwine these faux stems ($18) into any garland you choose.
ALL GORGEOUS OPTIONS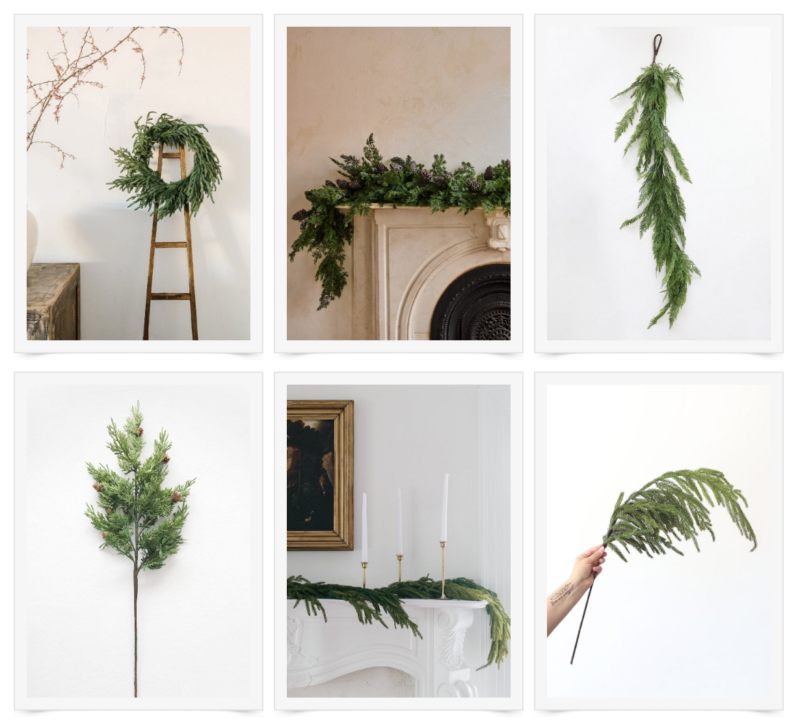 These sell out quickly each season.
I hope this is helpful if you are beginning to think about the holiday season or missed out on the ones you wanted last year. I've definitely found that greenery and wreaths make decorating so simple and classic. You can switch up ribbon from year to year if you want a new look, but it sure creates a pretty atmosphere.