Good morning. It's hard to believe Christmas is just 7 short weeks away. I don't want this time to fly by like it usually does. I think we are all feeling the need to deck the halls and savor this holiday times with our families. I've had so much fun working on this first gift guide. I wanted it to cover as many people on your list as possible. While I have it broken into categories, don't let that stop you from thinking about teachers, neighbors, or anyone else you might be planning to surprise with something special. Here is the Complete Amazon Gift Guide for 2020.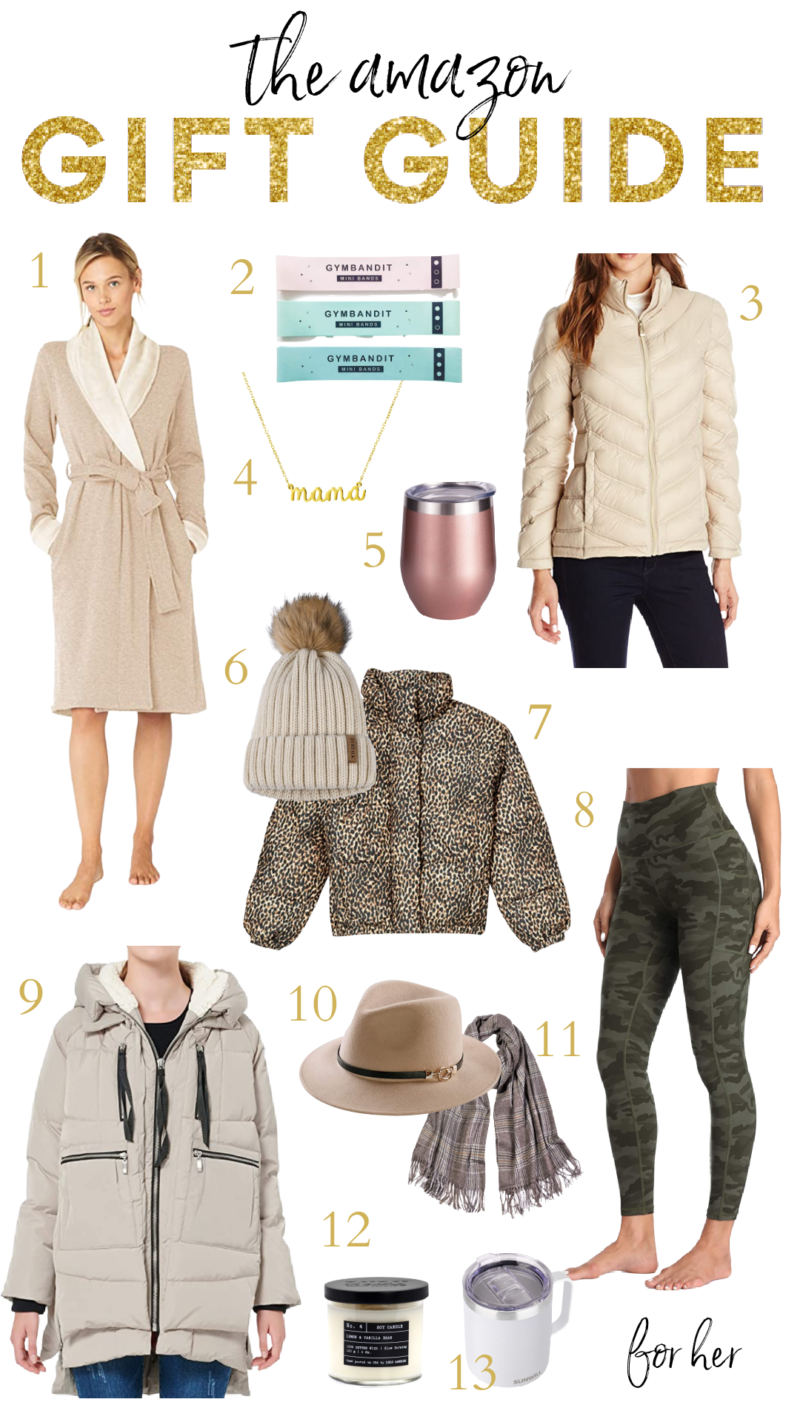 Whether it's for your daughter, mom, sister or friend, these are all tried and true pieces that any girl would love. A few hidden gems in many of the descriptions as well.
Also adding this sweater to the list. It is my favorite sweater right now and I wear it all the time. Such a great gift. I am partial to the ivory one.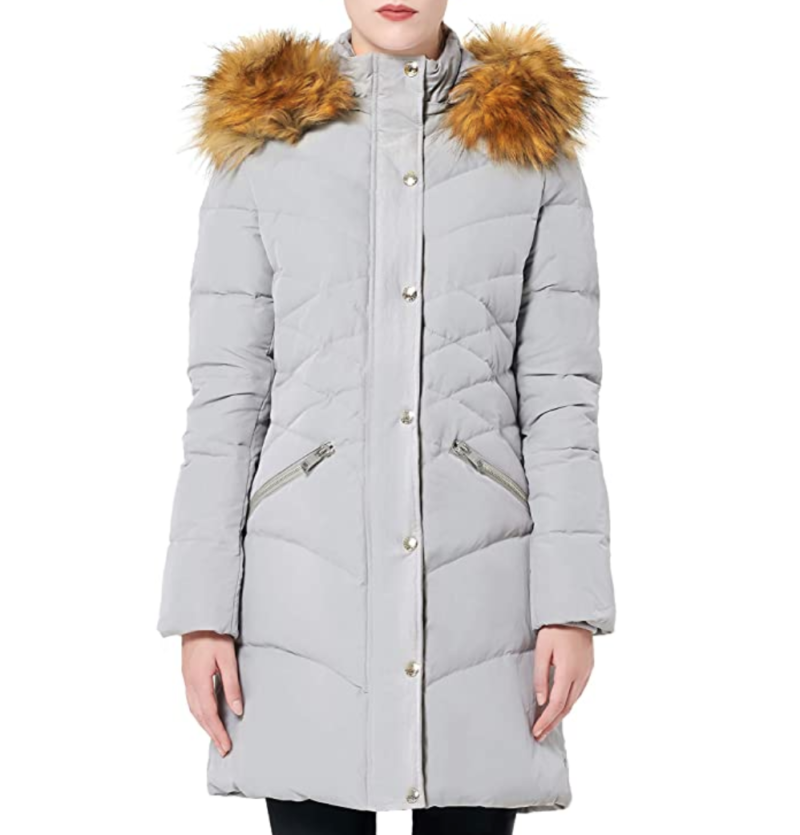 This coat is darling and comes in a fe more colors. Love the cut on this.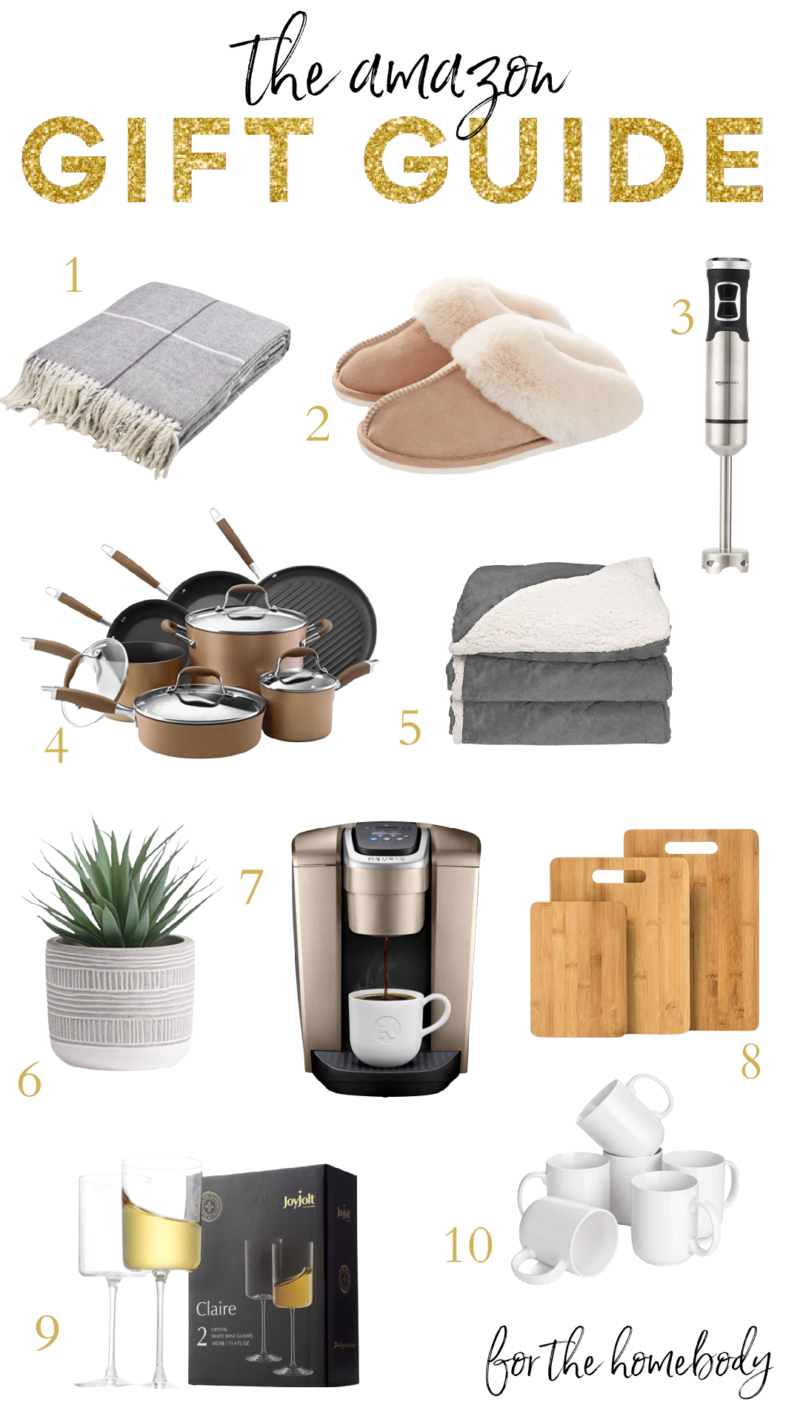 Sign me up for the homebody gift guide. I love to travel but boy do I love to just nestle into my home with my crew. These are all fun ideas for anyone that enjoys working on their space. These also make great hostess gifts. Anything tied up with a piece of fresh greenery and a bow will be a beautiful gift.
To all my cookbook loving girls out there, this one is fantastic. I LOVE the recipes. The burrito bowls are out of this world (my whole family loves).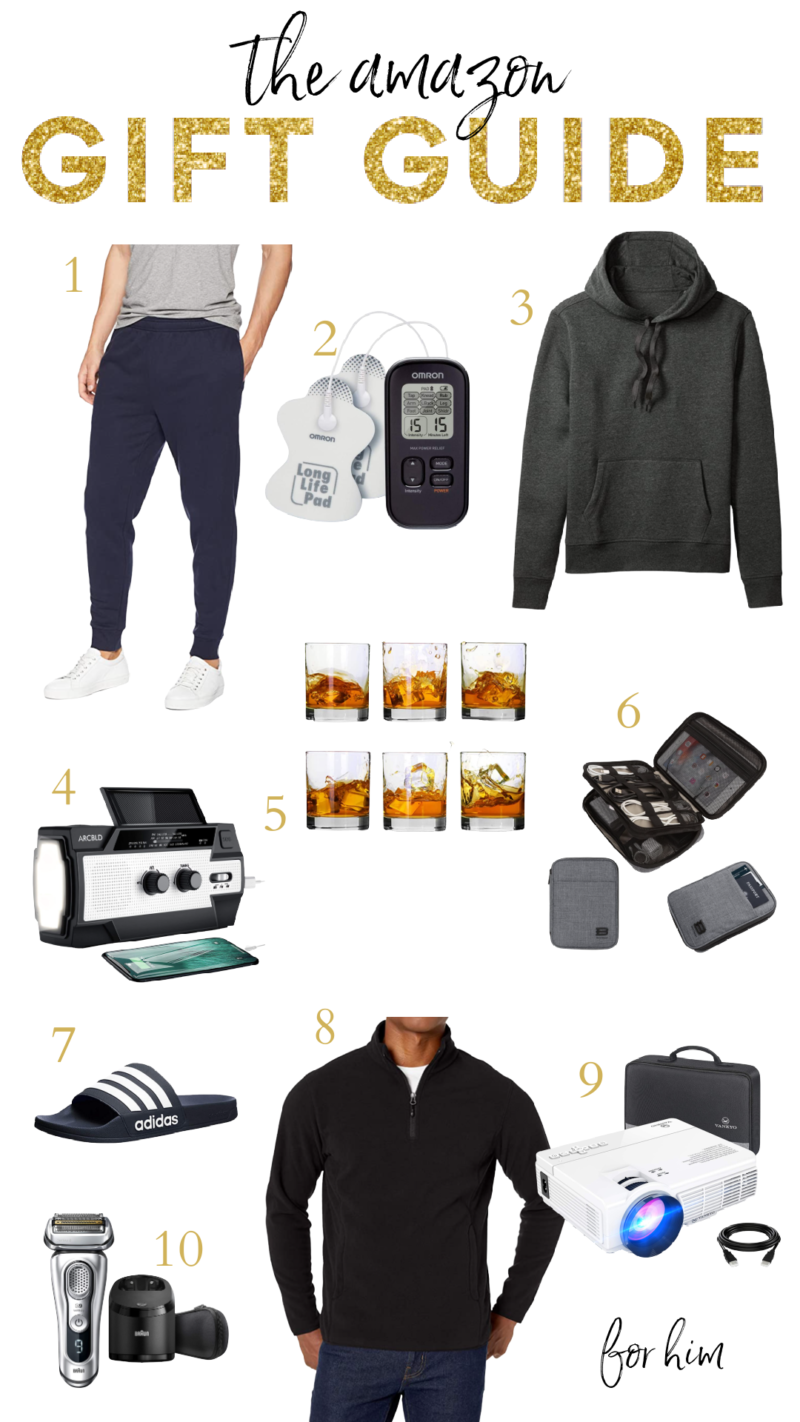 Not sure about you, but I don't always find it easy to shop for my husband. But he had a say in this list, so I think we are good. There are more ideas below, too. Many of them were hits last year.
I have to give a shout out to the $23 electronic cable organizer. It holds anything you can think of so that all of it is in one place. We even take it when we travel so we alway have what we need. This was last year's top selling gift item.
This all in one charging station is fantastic. My husband needs this to put in our room.
My husband also suggested this as a gift. I thought he was joking. He's so not joking. He claims all guys will love it. Ummm. . . you be the judge.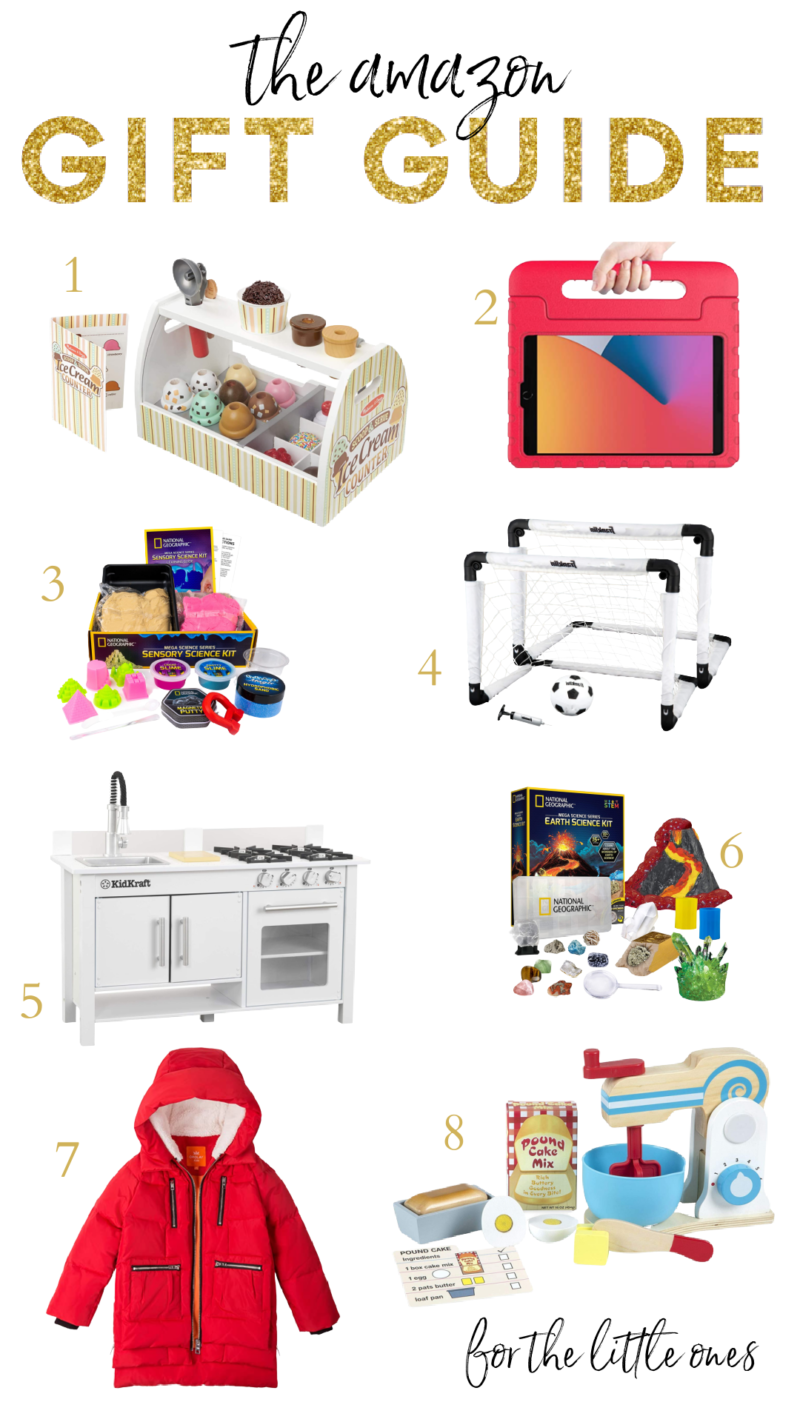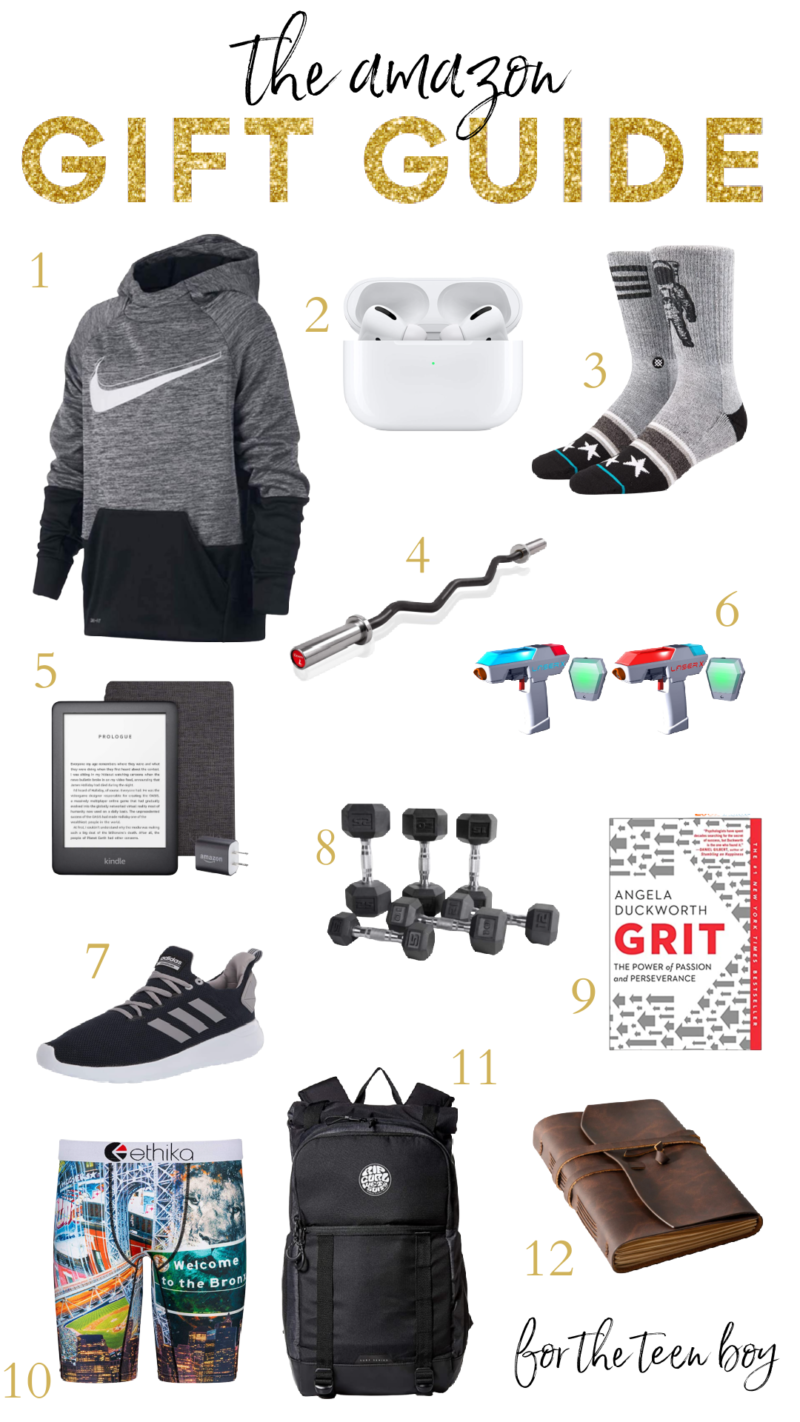 While it's fairly easy to shop for the little ones, the older kids get a bit tricky. And while I respect the fact my son always wants gift cards, it's just not as exciting. We put this list together in hopes that it will spark an idea or two for your teenage boy.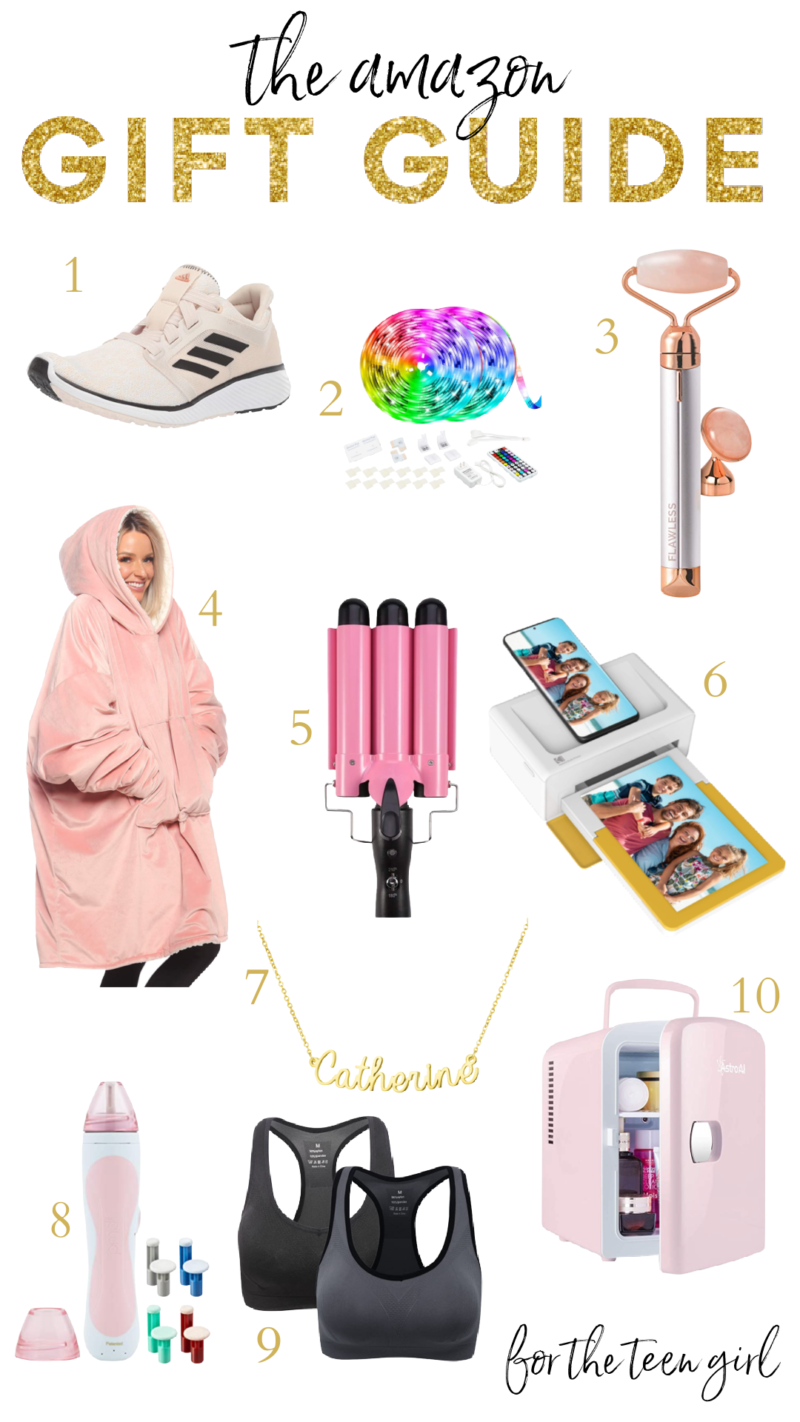 My daughter was sweet to help me with this list. Actually when I asked her what she would add to the gift guide she promptly whipped out a list of ten things she had on her phone. Someone is obviously thinking about Christmas!
These string lights are always a big hit as well. My daughter loves them in her room. She also likes the vintage wall collages and this one (smaller scale) is very cute.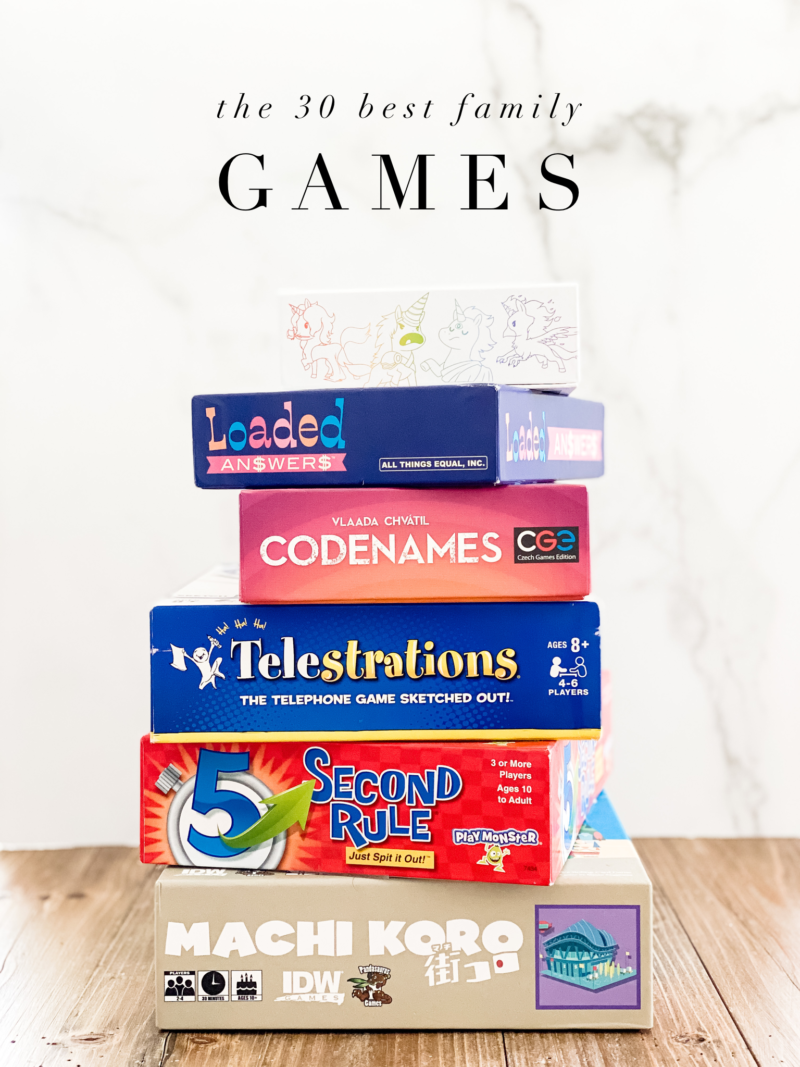 If your family loves playing games like we do, this is an extensive list of our top 30 picks. Nothing like hot cocoa, a fire and playing games under the Christmas tree lights. Count me in.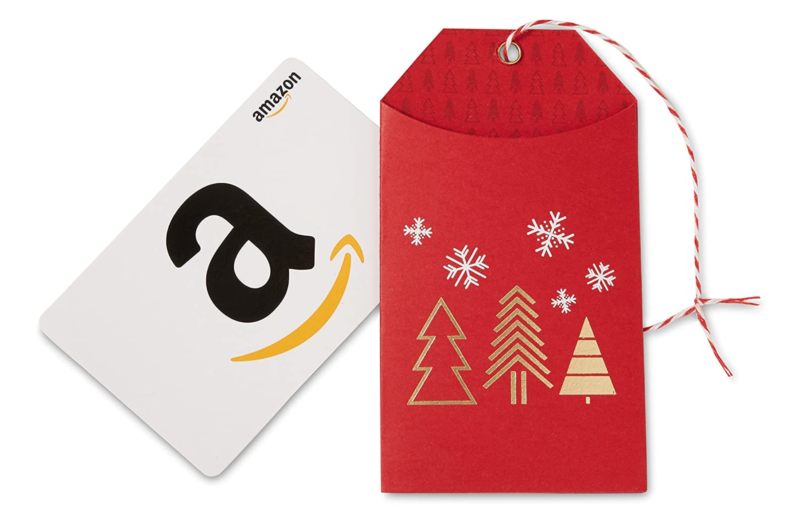 Of course there is always the highly coveted gift card. High on my son's list, that's for sure. No matter what, I hope this Amazon Gift Guide gets you in the mood to begin shopping for the people you love. Let me know if it is helpful. Wishing you all a really lovely day. Shopping may or may not be my form of distraction right now. It seems to be working.