I want thank each and every one of you who took the time to read my last post. So thankful for this community. Your texts, emails, messages and comments were nothing short of amazing. Love that we can all go there with the tough topics. Today is much more light-hearted and fun. I've partnered with Nordstrom, one of my favorite stores, to bring you The Nordy Girl Gift Guide. And everything featured today is under $100. I know many of you love a one-stop shop so I've got you covered for the ladies in your life.
*affiliate links used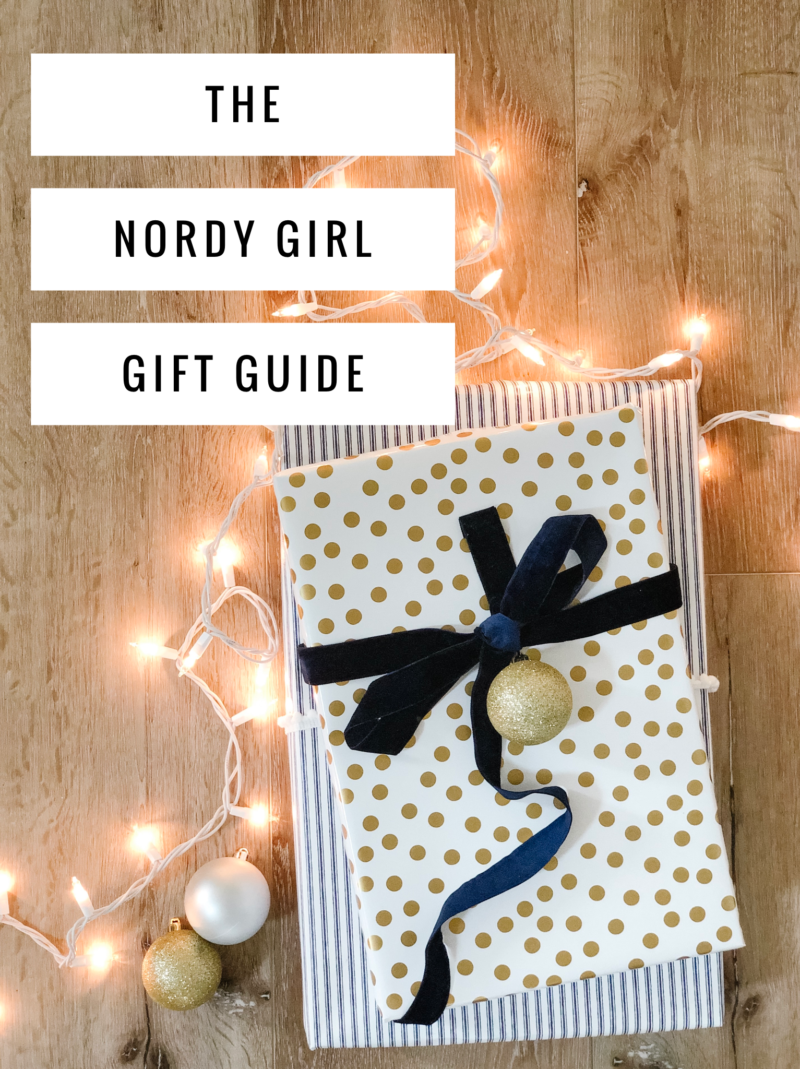 I love this time of the year. We are slowly getting our decorations up and I am well under way with my shopping. Accomplishing a good amount during November frees up December for plenty of time with family and friends.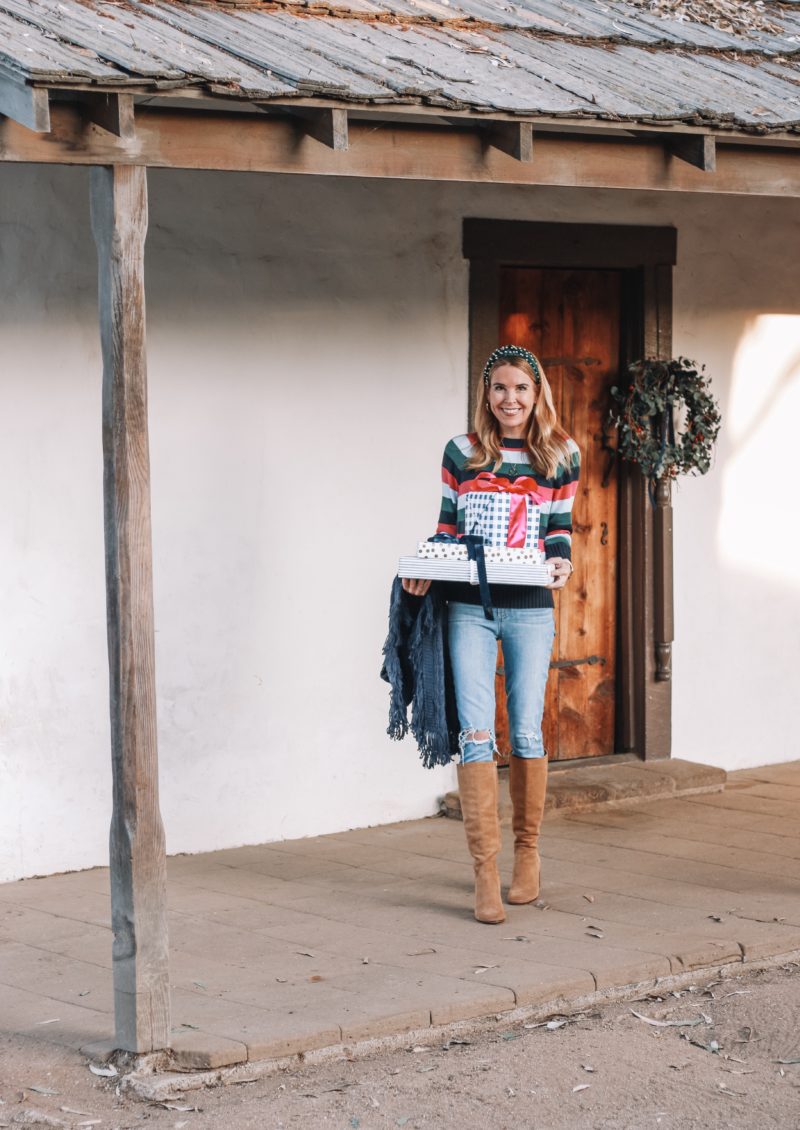 Nordstrom has some adorable sweaters right now. In fact I tried on so many that I loved but ultimately the stripes won me over. No big surprise. I love the fresh color combination of navy, green and pink. It's a nice look for the holidays without being too over the top. The sleeves are slightly cropped and there are buttons down the side. I am wearing my usual size (small).
striped sweater | jeans | similar boots
I am just thankful that it is finally sweater weather around here. The temps are starting to drop, especially in the evening. But I know much of the country is bundled up and bracing for even colder weather. That's when you need this darling coat.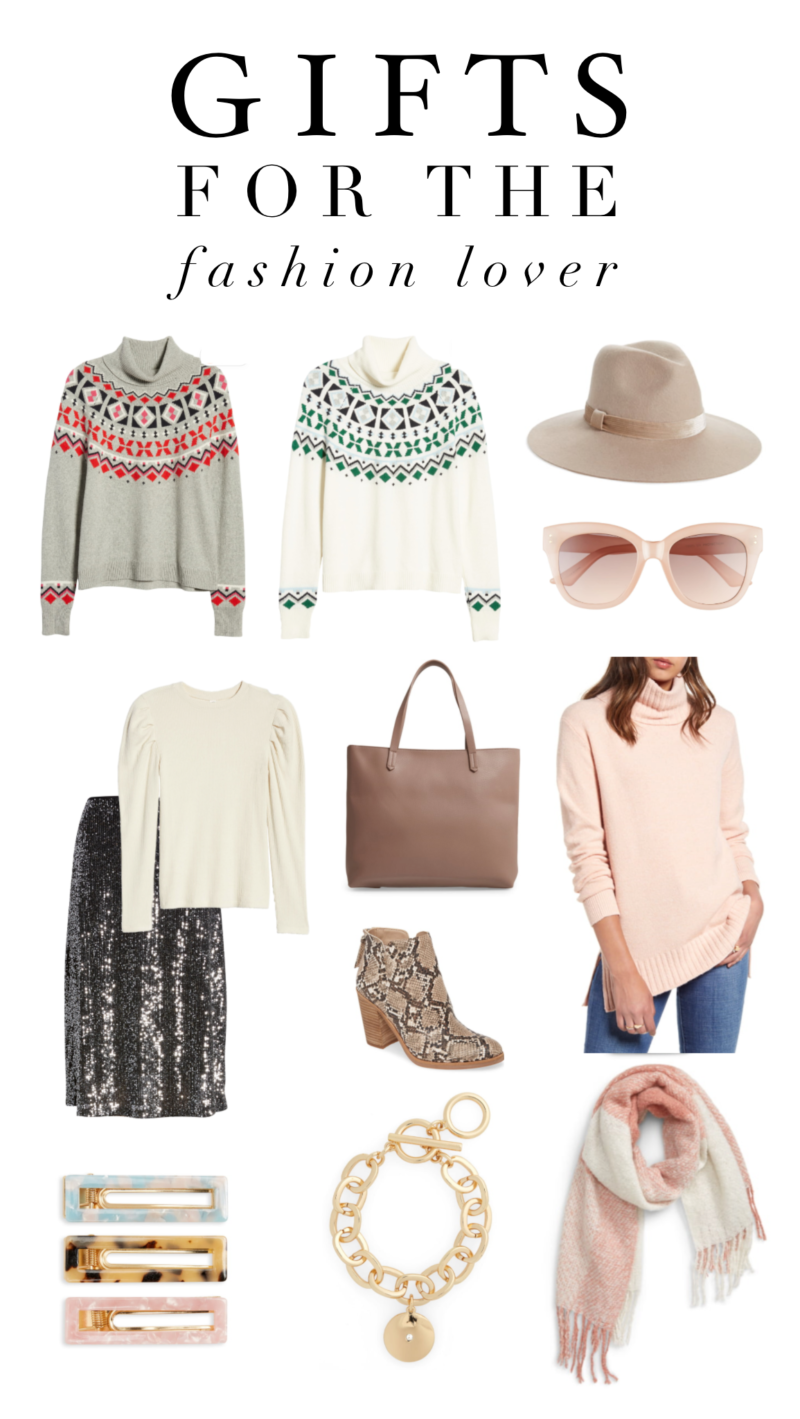 For the girl that loves fashion, there are so many cute options. That sequin skirt paired with that ivory top would be a gorgeous holiday look. The Fair Isle sweaters are classic and so pretty for this time of year.
SHOP THESE LOOKS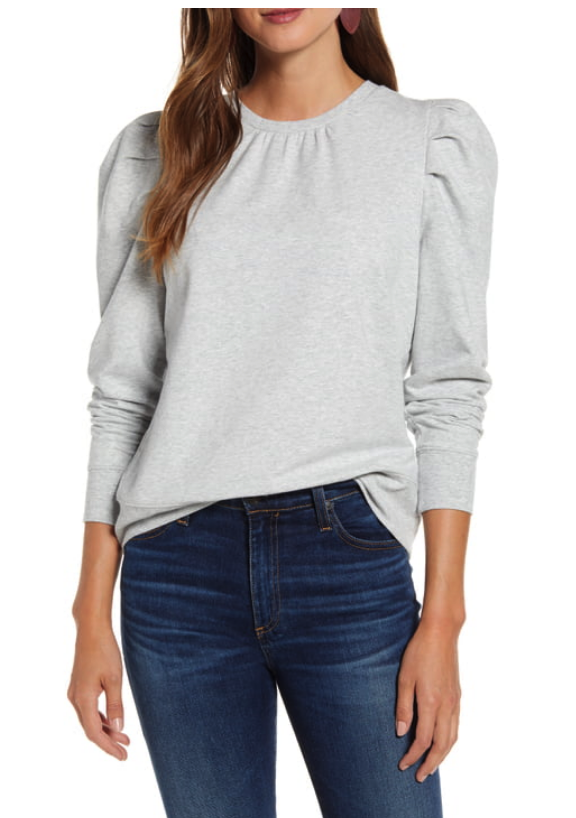 This darling sweatshirt caught my eye. Love the feminine detail on the shoulders. It's not your average sweatshirt.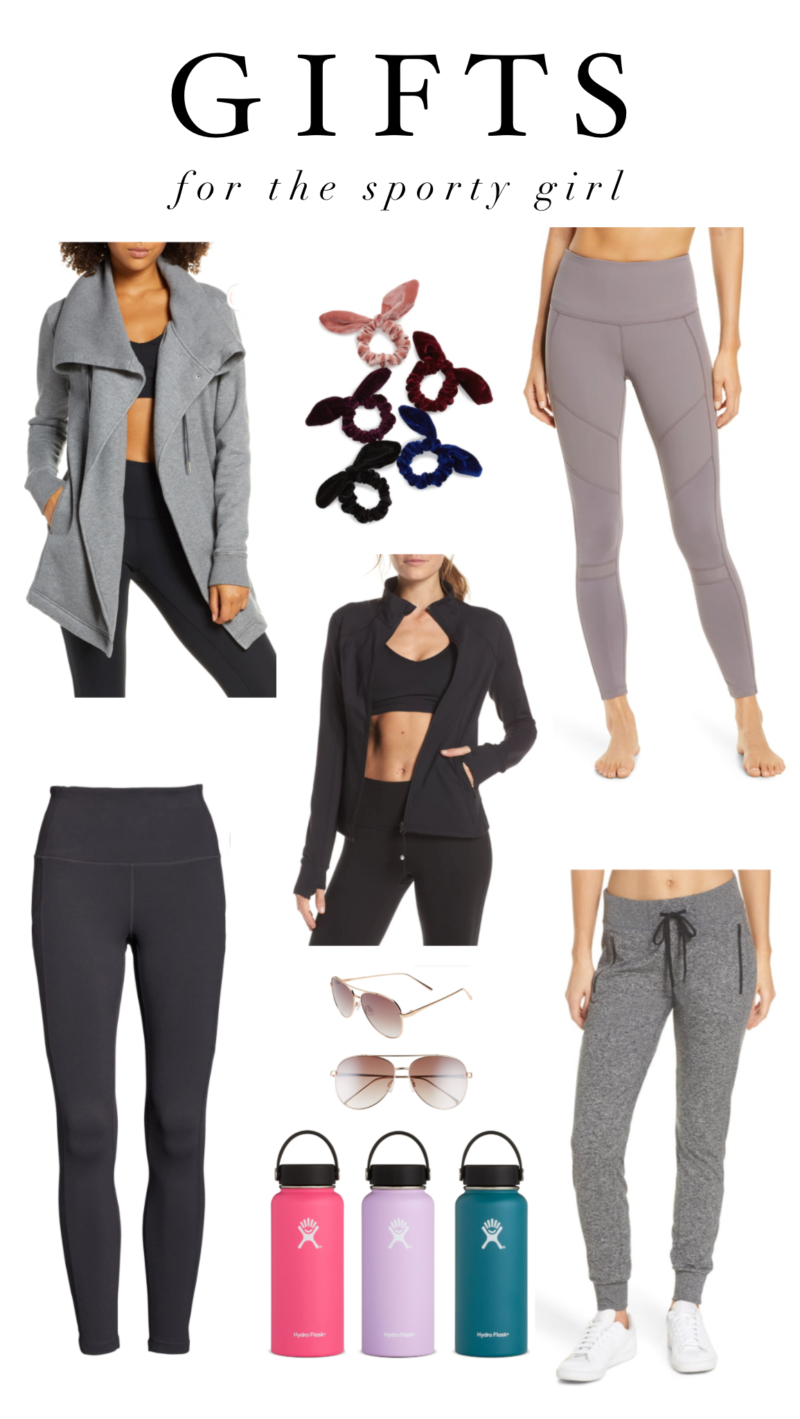 For the girl that is always on the go, these sporty looks are such good buys. These leggings are my absolute favorite. I have them in two colors and would love to add gray to my workout wardrobe. The side pocket is epic for your phone. I am actually always bummed when they are in the wash and I have to wear a different style. I can also attest to these joggers being beyond soft and flattering. They are one of my favorites to wear when we travel long distances. The sporty girl also needs a cute pony tail and these scrunchies would make for an excellent stocking stuffer.
SHOP THESE LOOKS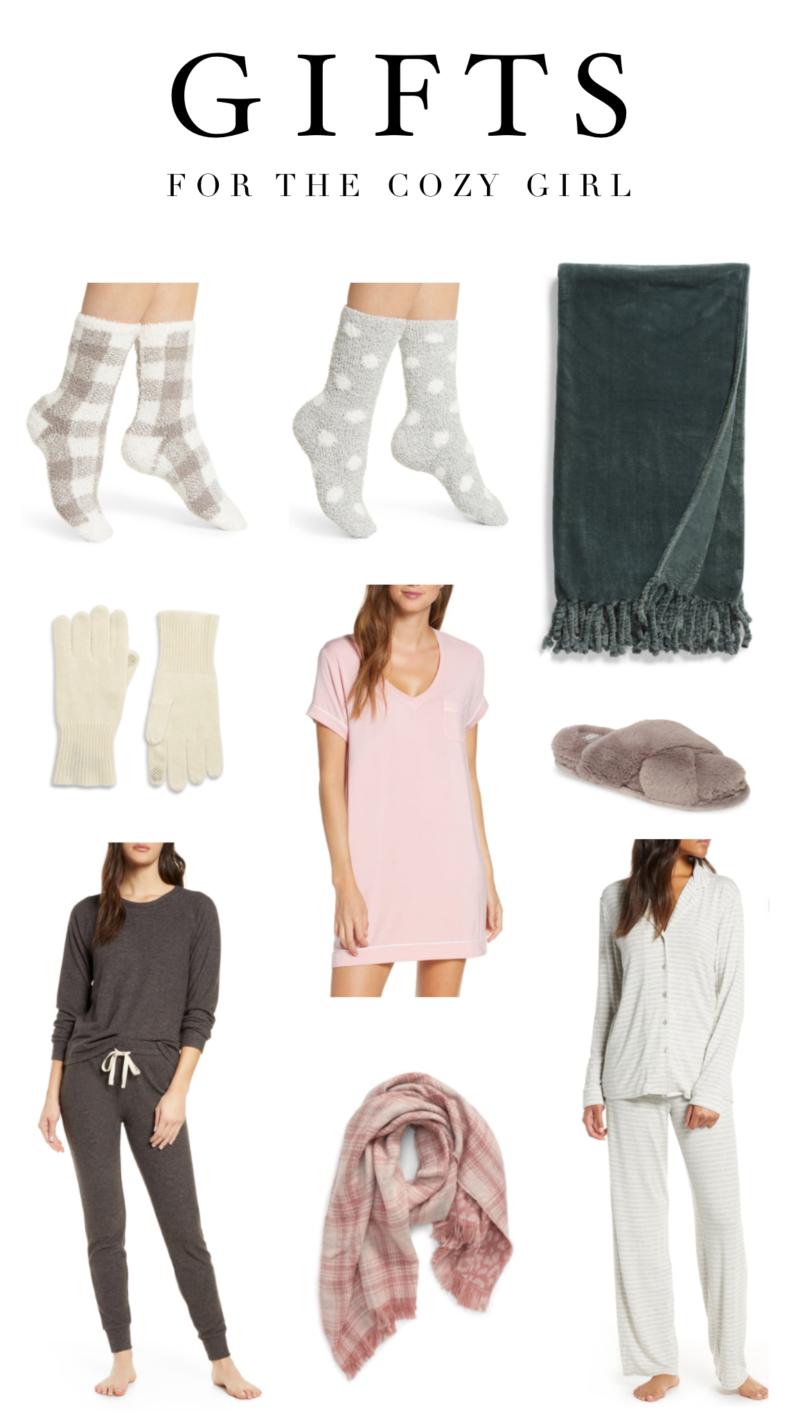 This time of year, I am definitely the cozy girl. I LOVE being inside with the holiday lights and all things comfy. My daughter and I are huge fans of the butter socks. I used to gift these to my mom every year. They also make great gifts for when your daughter takes part in a gift exchange with her friends or teammates. Every one loves them. The cashmere gloves also make for a beautiful gift and one that no one ever buys for themselves. The jammies receive rave reviews so you can't go wrong there.
And cozy girls everywhere, have you seen this blanket. It's a keeper!
SHOP THESE LOOKS

BUTTER SOCKS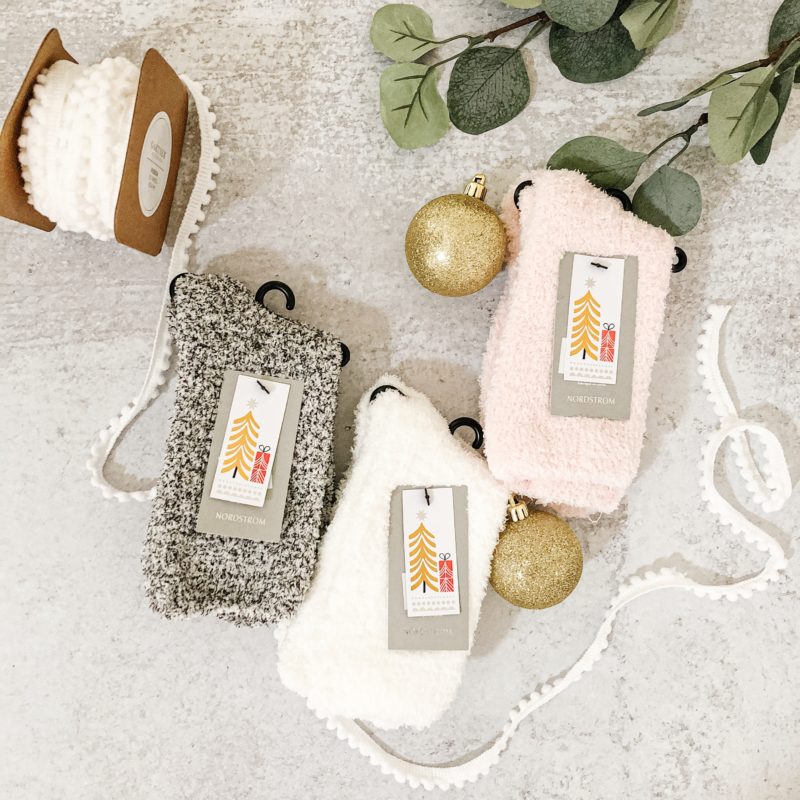 One of our favorite gifts for all ages, but especially teen girls. They LOVE these softer than soft socks.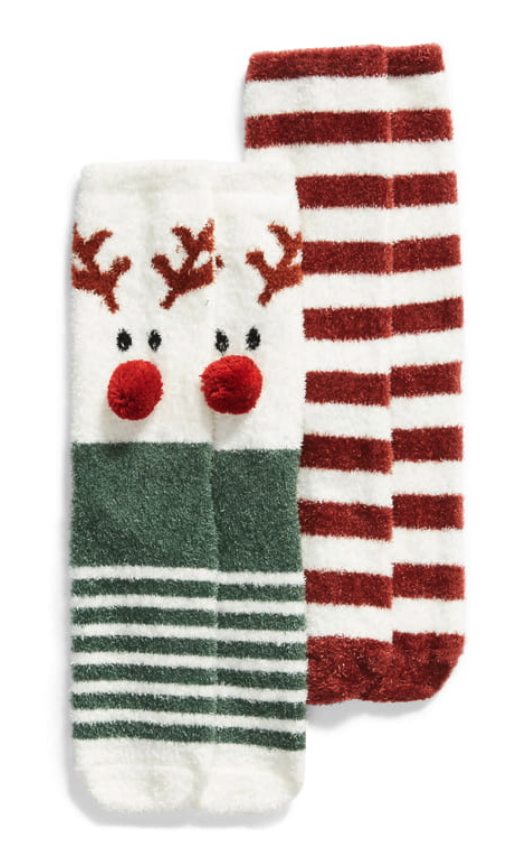 This is another darling set. They would be so cute with the jammies below.
PAJAMA SETS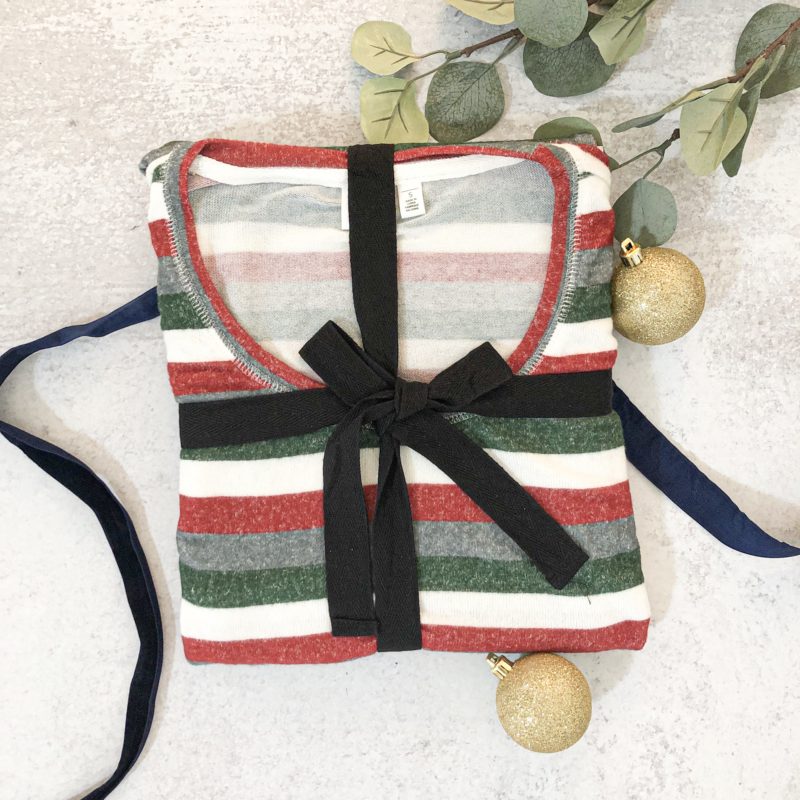 I couldn't believe how soft these pajamas were when I felt them. They come in so many different prints, are a great price point and so comfy.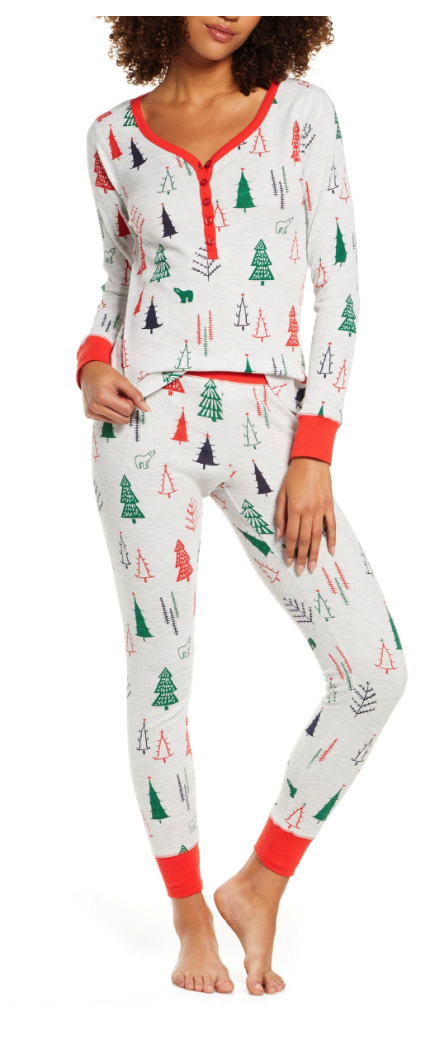 ADORABLE ORNAMENTS

coffee | macarons | donut | strawberries
Every year we gift the kiddos with a new ornament that represents something special about the past year. So I am always on the look out and I stumbled upon these. I would have bought the strawberries for my mom. Chocolate dipped berries were her favorite. All of these are so precious.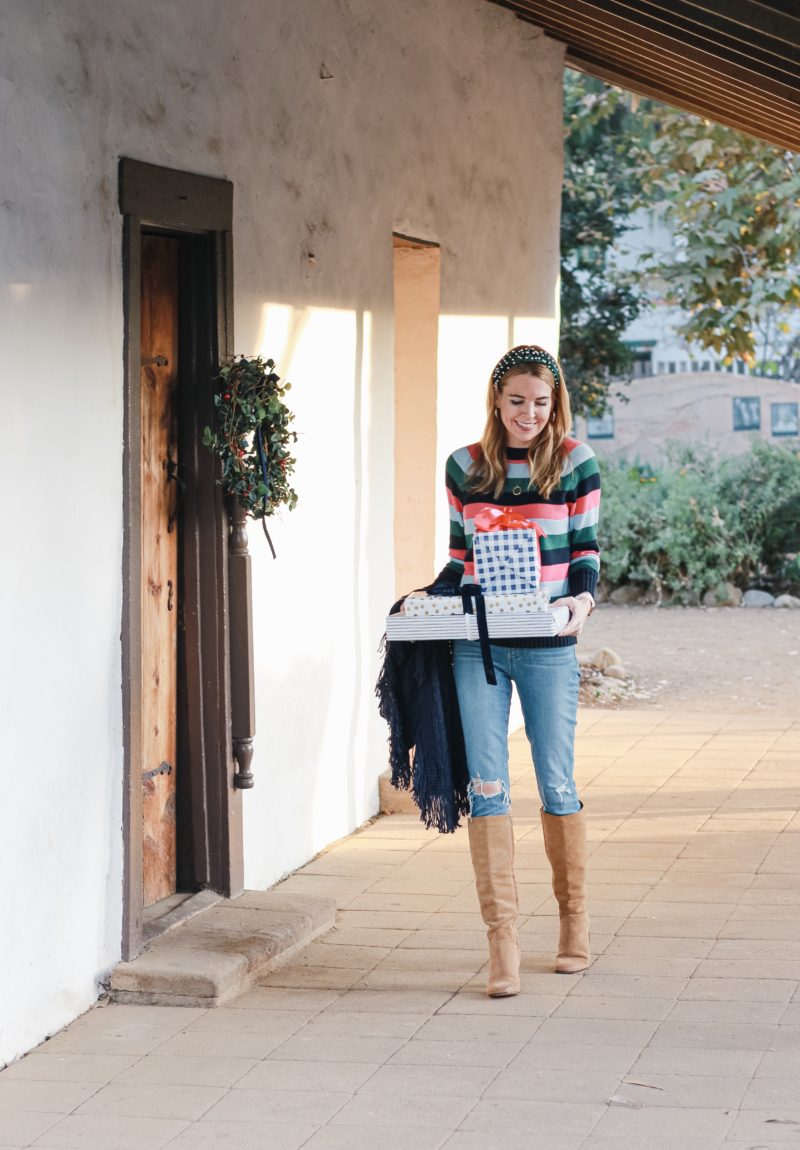 striped sweater | jeans | similar boots
I hope this gives you some fun ideas for that special lady in your life. Whether it's a sister, friend, mom or even something for yourself, Nordstrom always pulls through with cute finds. And the nice thing is that Cyber Monday begins early this year. You'll be able to shop all of the great buys beginning on November 26th.
Have a wonderful rest of your day.