Donuts. They bring the smiles. I stumbled upon the cutest donut pan and that is how this whole things got started. I've never made these before and searched high and low for a good recipe. I can't take an ounce of credit for that but I will share a few tips I learned while making these perfectly cakey donuts. Oh, and you can make them gluten free, too. Just in time for Valentine's Day.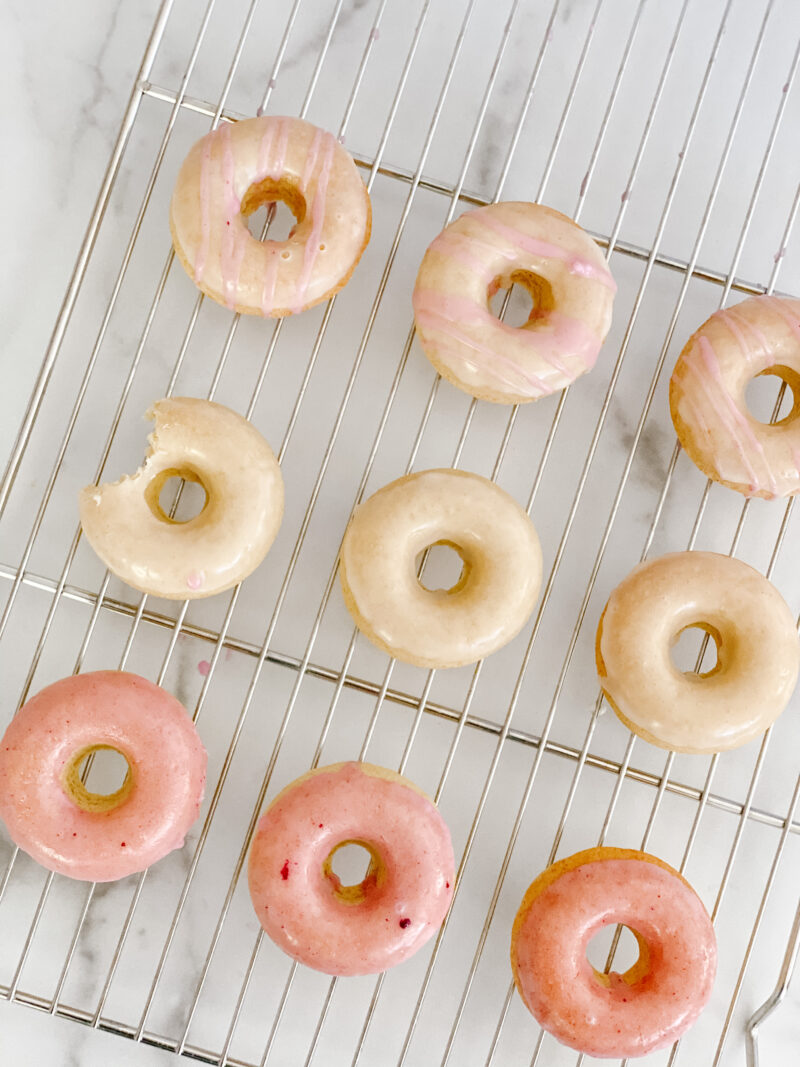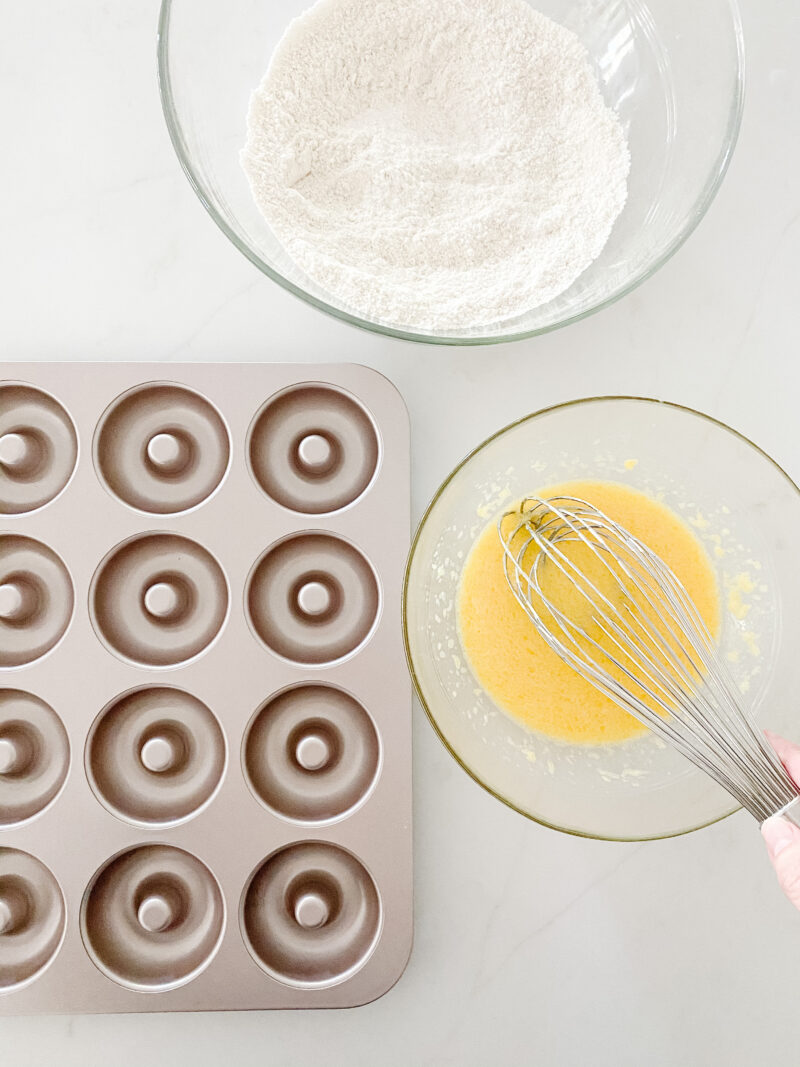 It really did start with a pan. As soon as I saw it, I ordered it because quite frankly it looked adorable. And life is short so let's make some donuts. It even arrived in a pretty box so it makes for a great gift. I was surprised as most Amazon purchases do not come well packaged. Elena gets 100% of the credit for this donut recipe. Thank goodness for her skills. I did not have to change one thing and they came out perfect. I did use gluten free baking flour ( a 1 to 1 substitute). You literally mix a few dry ingredients, a couple of wet ones and combine. Very easy.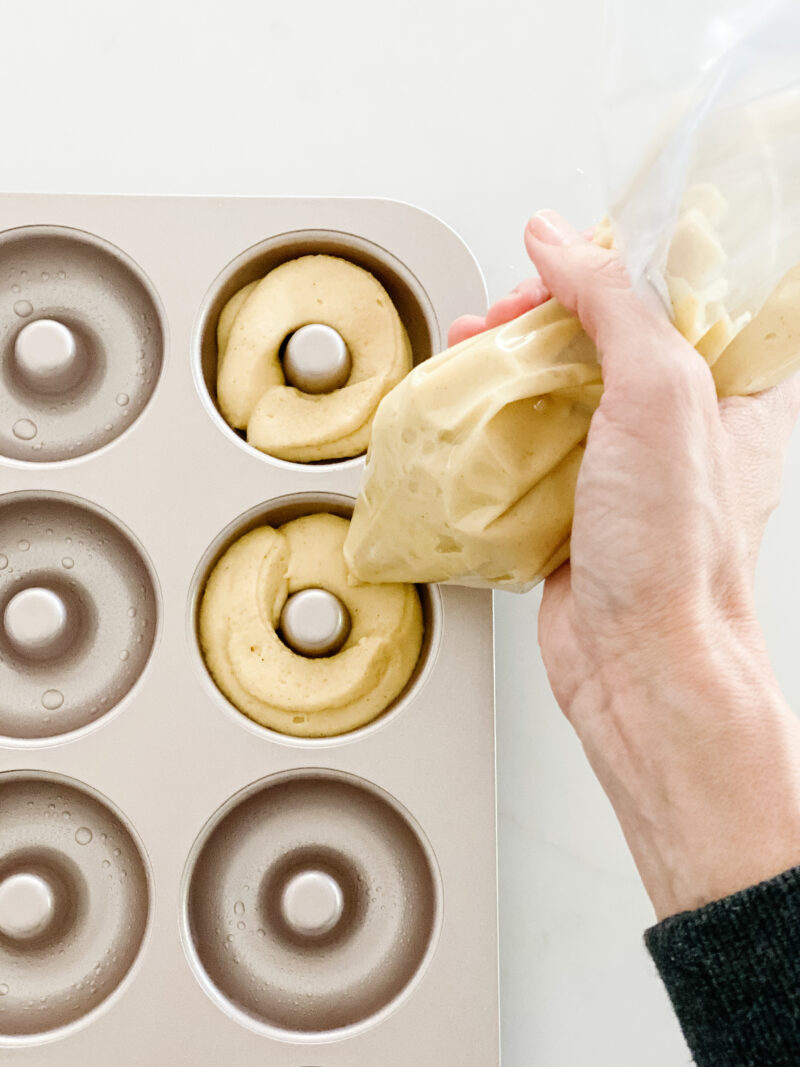 I used a minimal spray of avocado oil on my pan and then wiped it with a paper towel. But it all honesty, I don't think I even needed to do that. Once the batter was made, I scooped it into a bag and cut a whole (about 3/4 of an inch). That allowed me to pipe the batter just once around. Very quick process.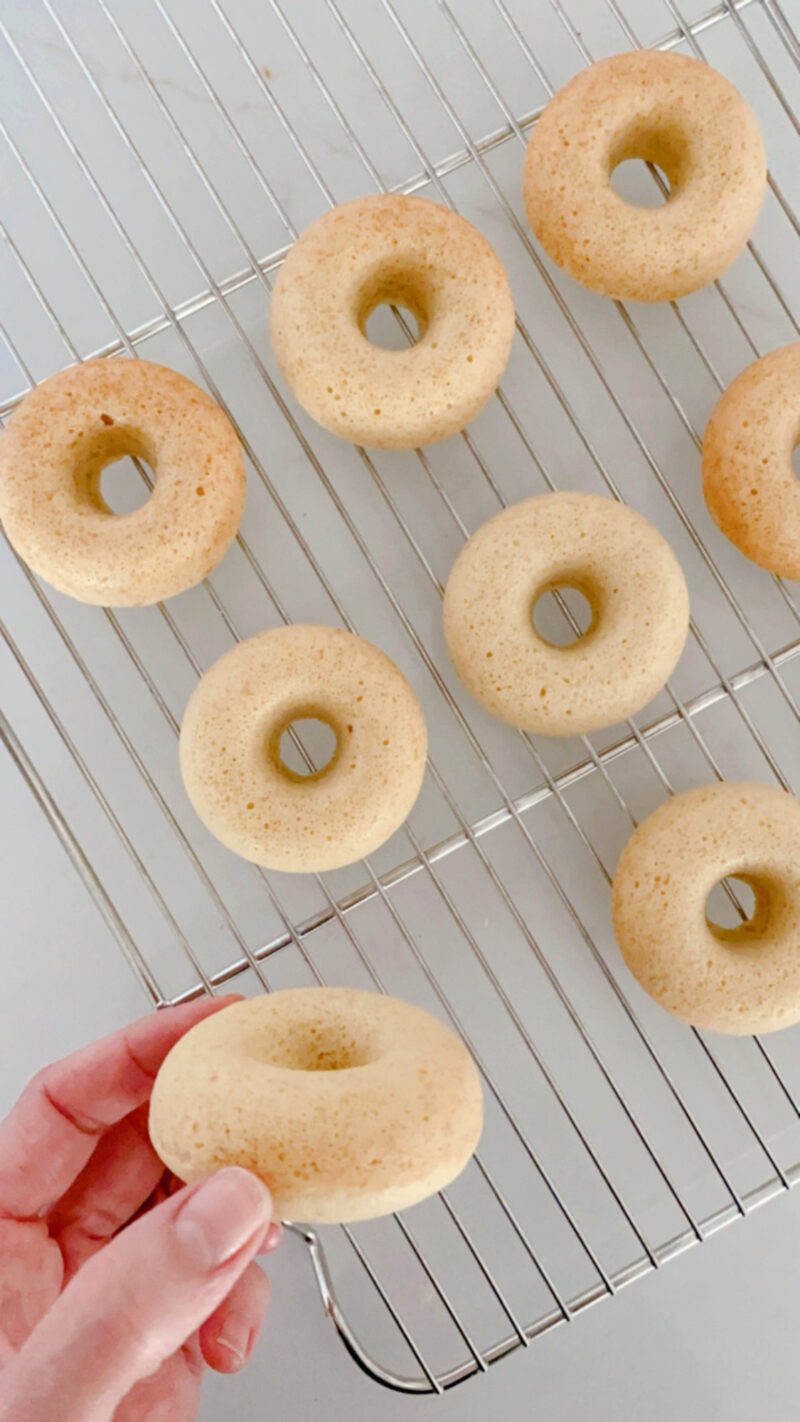 Nine minutes later you have these darling cake donuts. They came right our of the pan without any wait time. You do want to pop them out right away so you can glaze them while they are warm.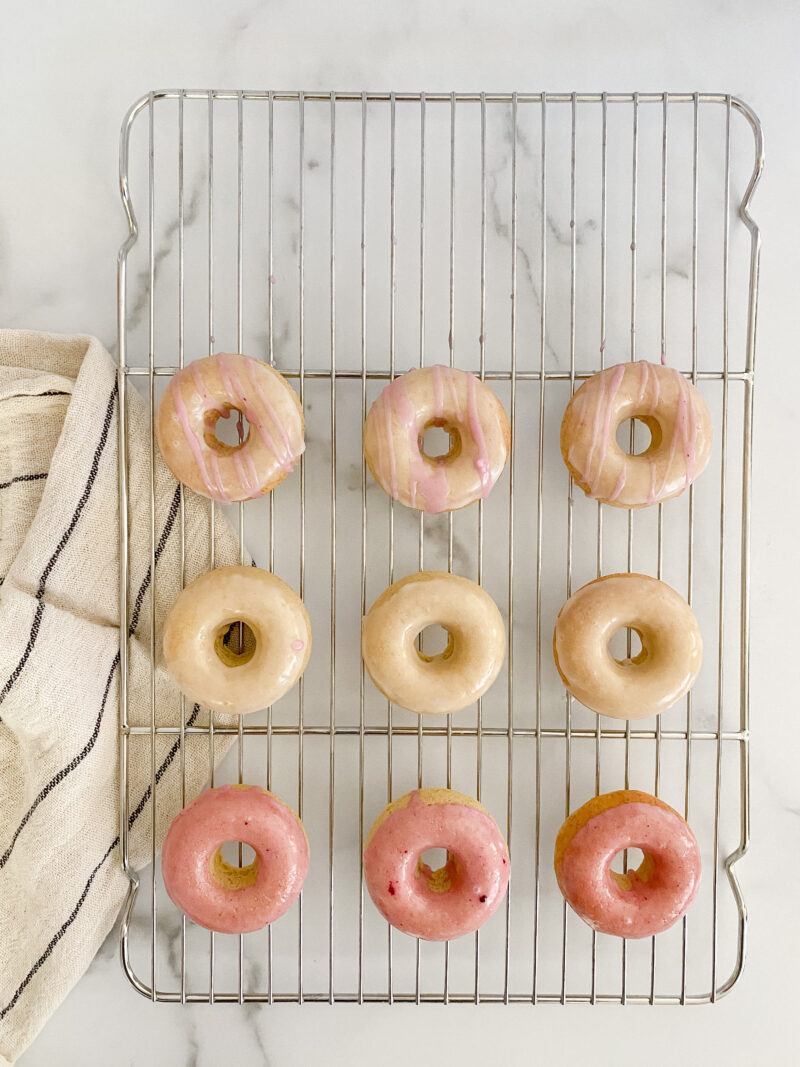 I doubled the glaze recipe and added this food coloring ( free of dyes) to one bowl. I only used a tiny bit of it to get this pretty color. Dunking the donuts upside down in the glaze works like a charm. I have never owned a set of cooling racks until this year. No clue why. Now we use them all the time.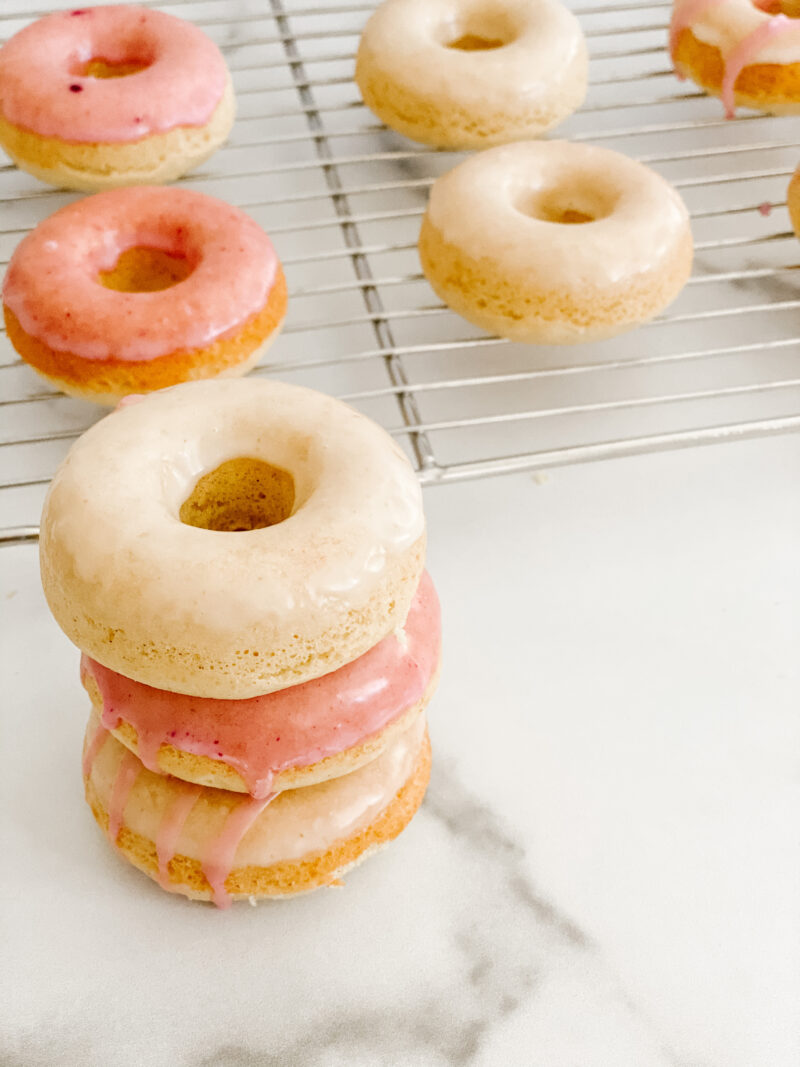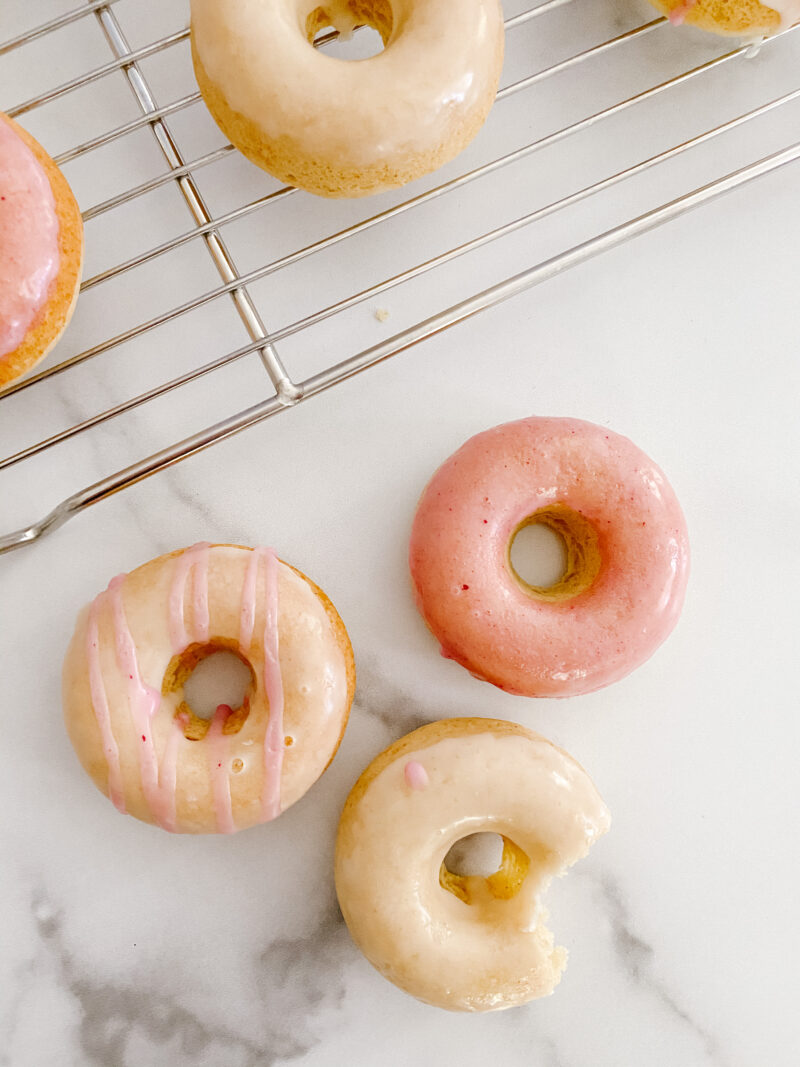 It's safe to say the kids loved these. Of course they are more of a cake like donut since they are baked, but incredibly yummy. I think if you use an air fryer and a yeast based dough you will get closer to the real deal. We are going to play around with adding maple flavoring to a glaze and creating a chocolate one for next time. These will be so fun for special occasions. Also really sweet to make and surprise neighbors or friends with.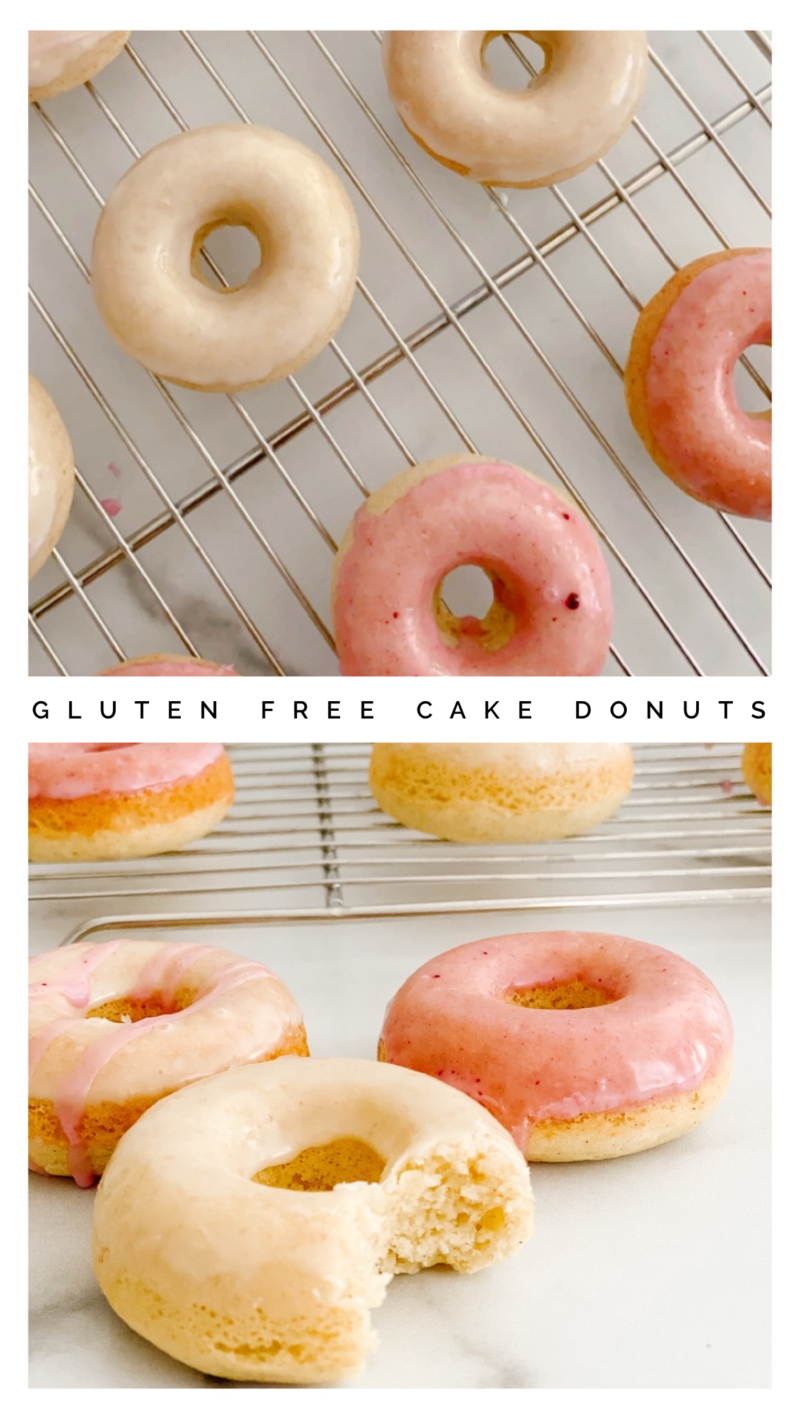 Did I make you hungry? Thank you again to Elena and her recipe. I highly recommend trying it. You can grab the donut pan here.
If you are looking for more sweet treats, we love this Gluten Free Flourless Chocolate Cake. It's incredible with fresh fruit on top.